May 17: Southwest Kansas Tornado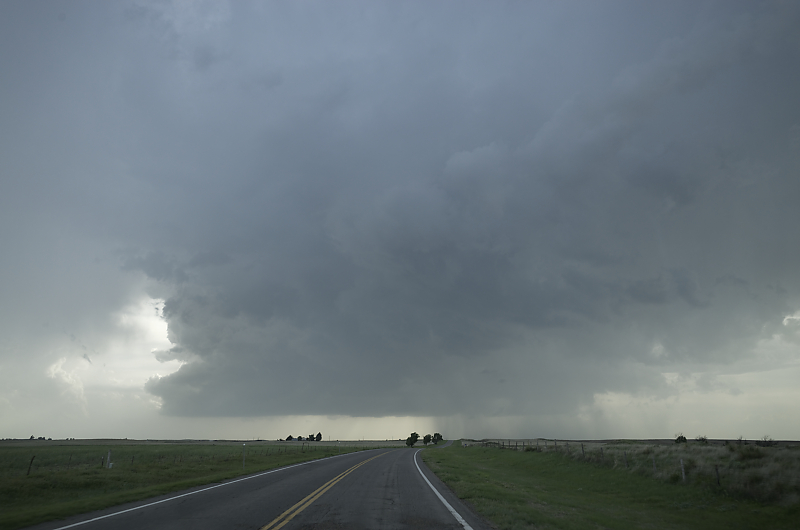 Storm develops along the dryline in the Oklahoma Panhandle.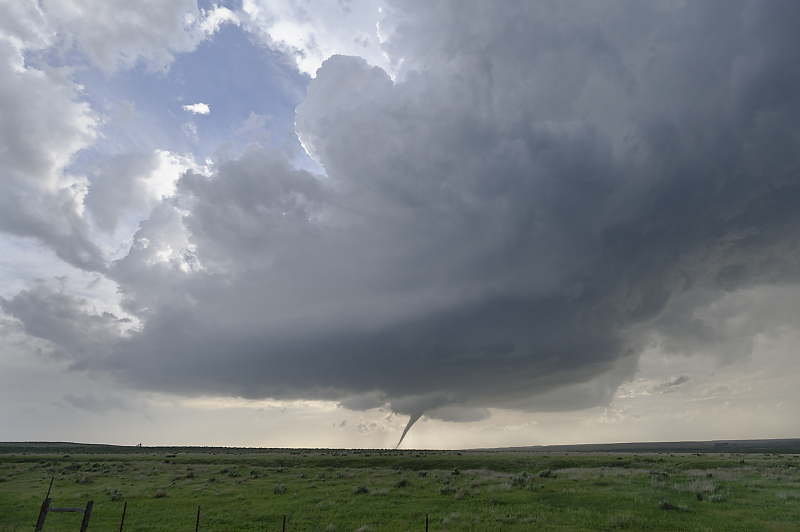 With strong directional wind shear, this young storm soon puts down a tornado.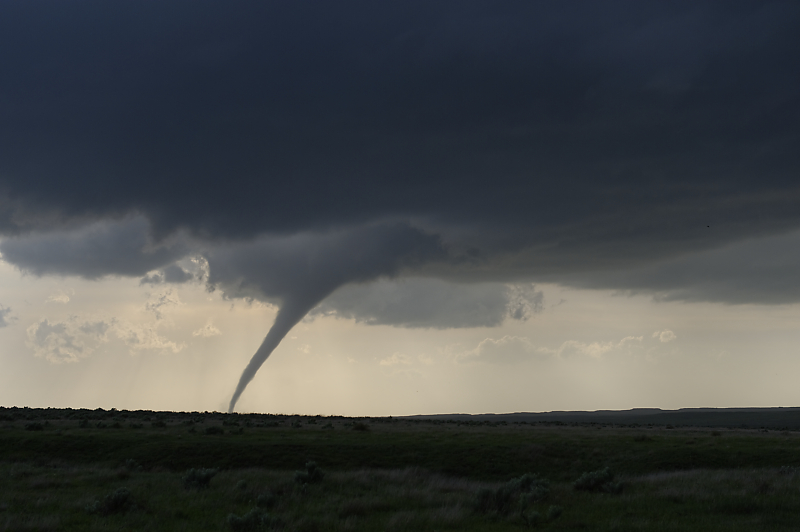 Front-row seat for tornado-watching, a rarity for me.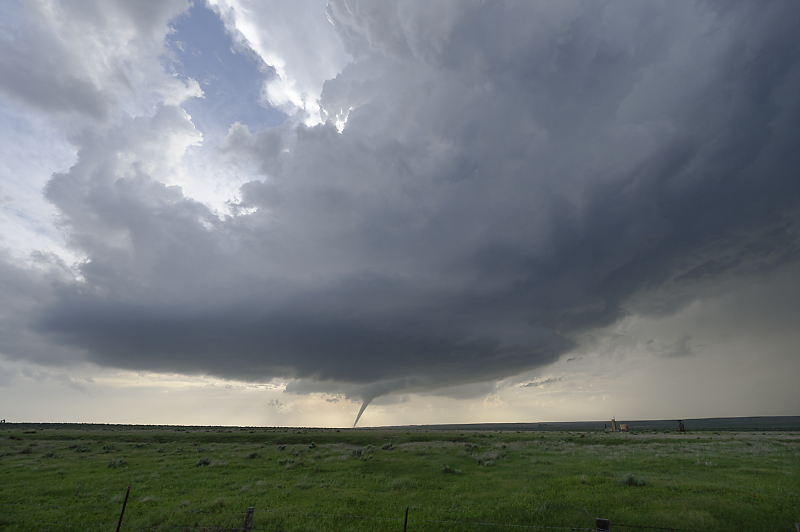 Ultra-wide-angle lens as the tornado crosses into Kansas.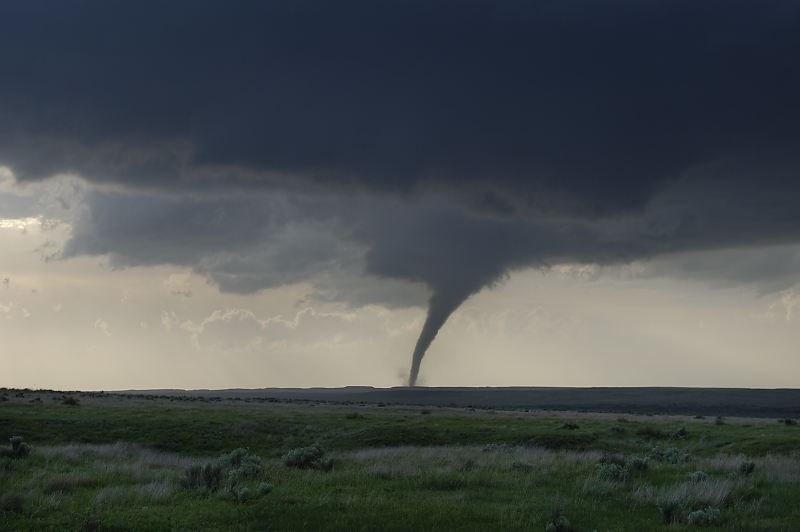 The tornado slowly moves across the pasture in front of me.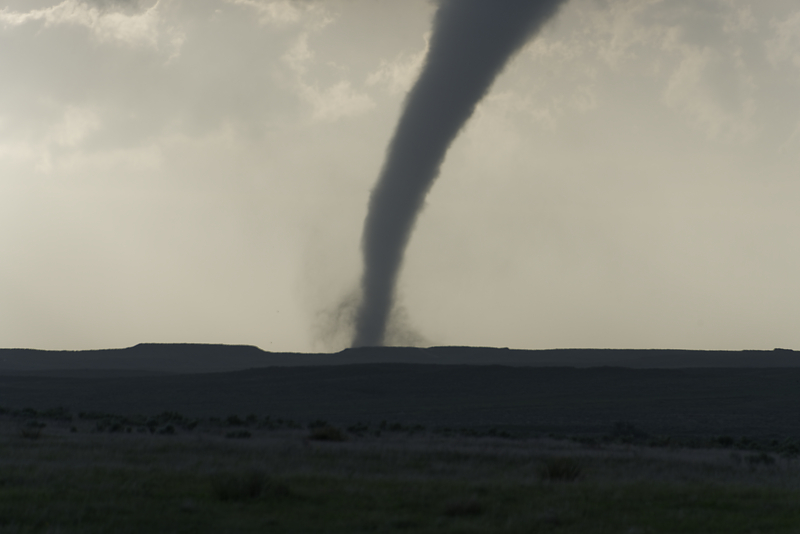 Telephoto lens.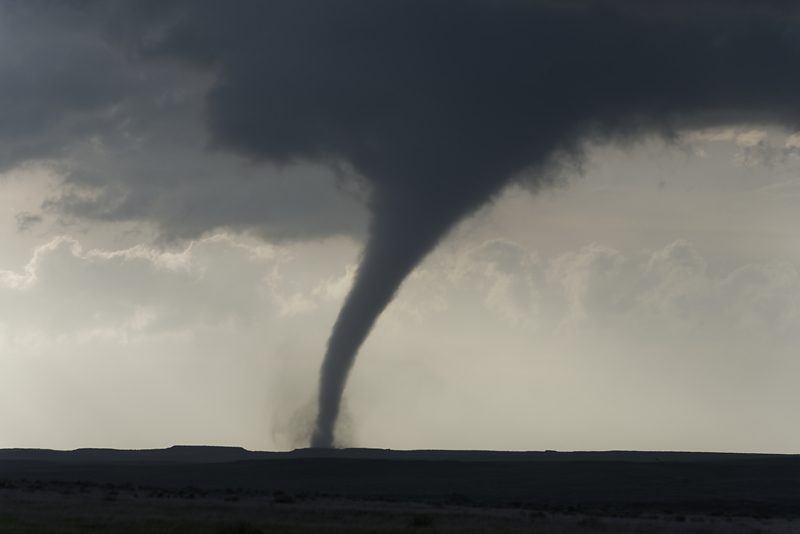 Shape is constantly changing.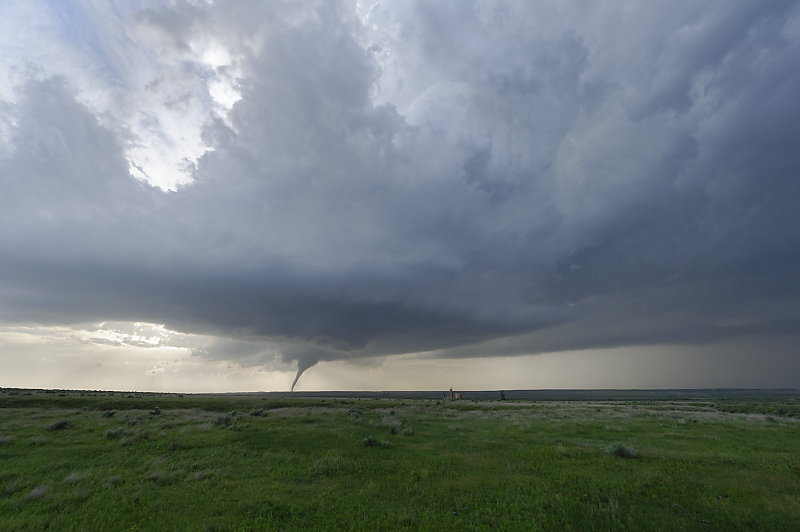 Another wide-angle view shows the rain-free base south of the storm's rain core.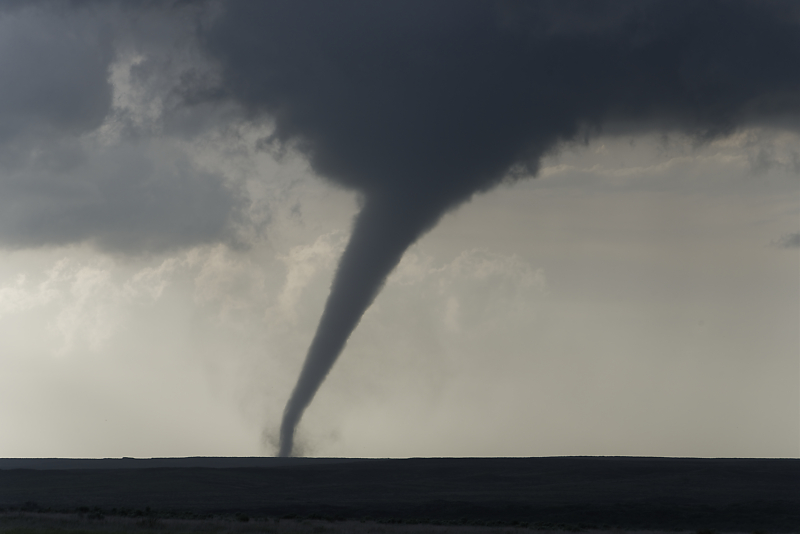 Tornado is moving left to right in front of me.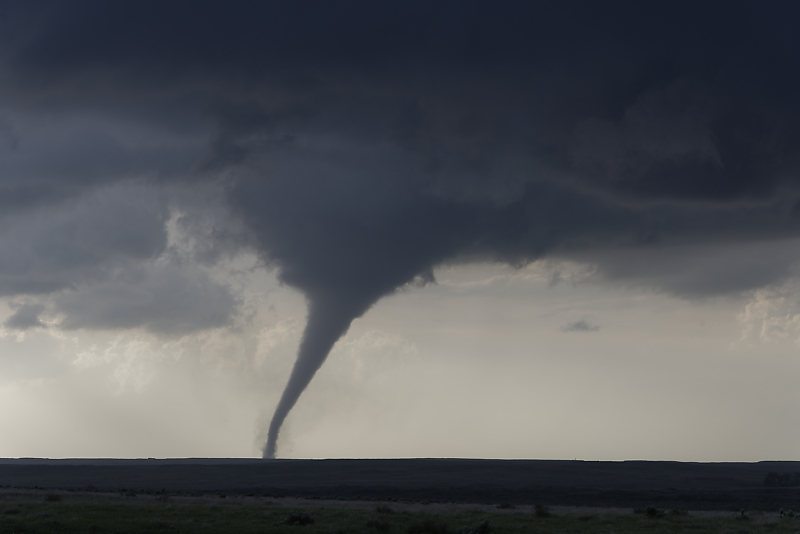 Classic tornado of the Great Plains.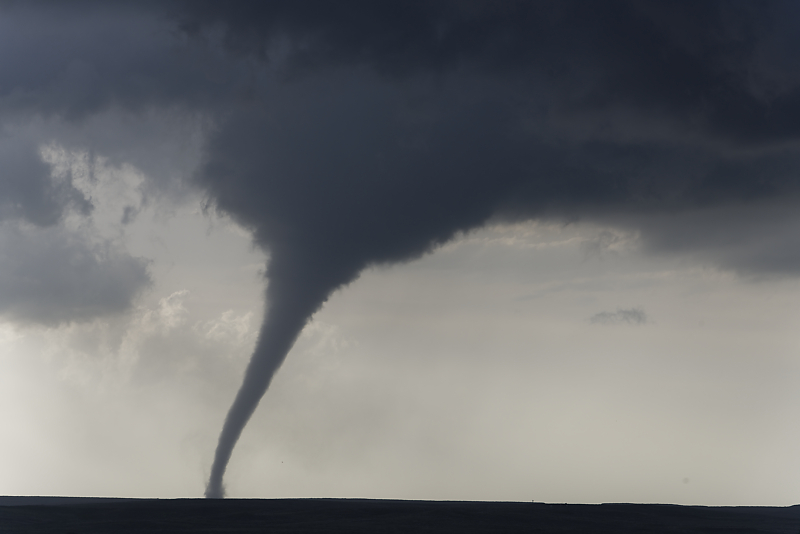 Closer view.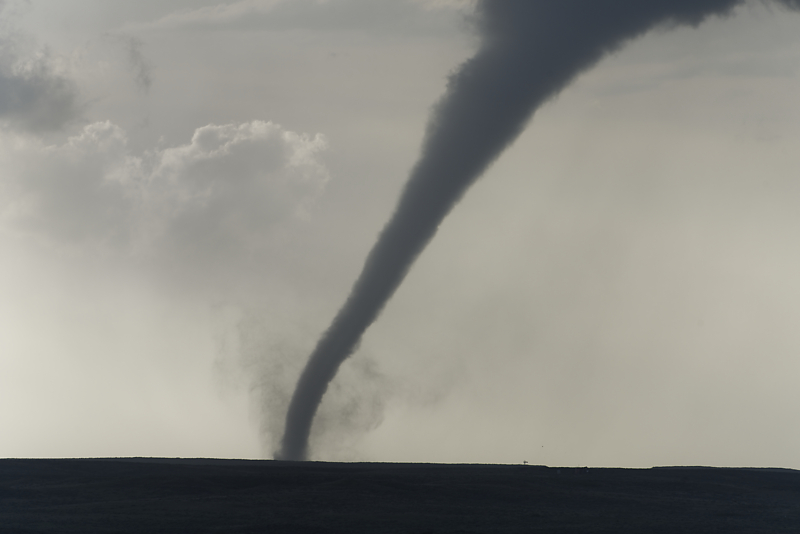 Very "Wizard of Oz."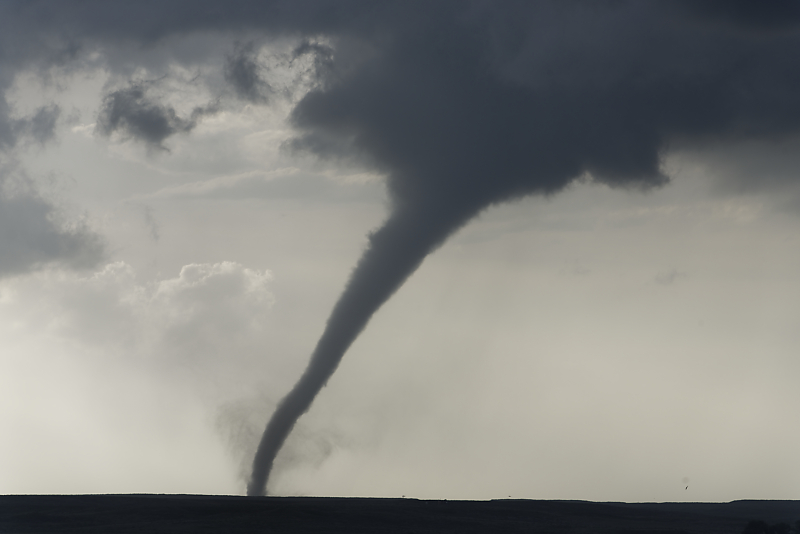 Just before dissipation.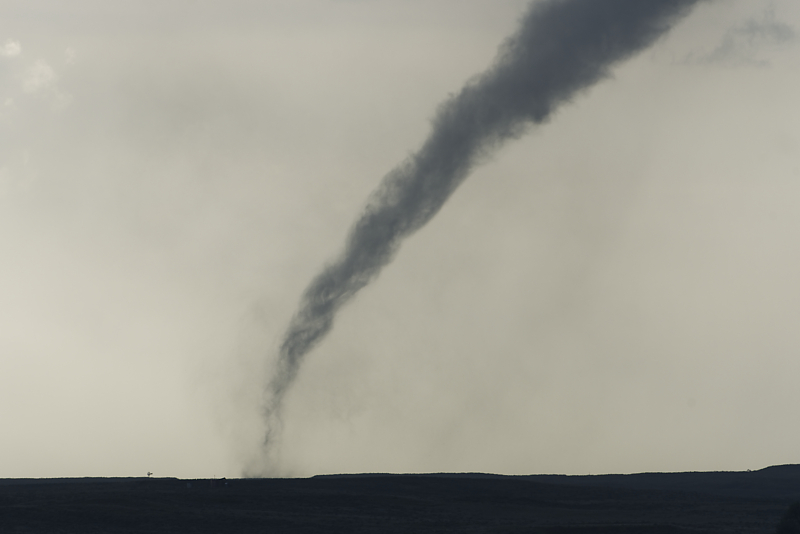 Last stage of main funnel, although a thin rope tornado lasts another minute or so.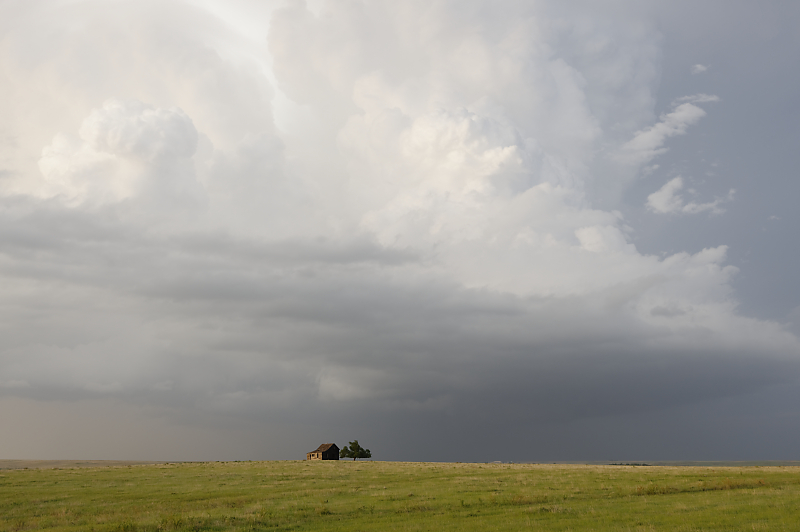 I stay behind to get a sunset photo. The storm produced large tornadoes after dark as it moved across southern Kansas.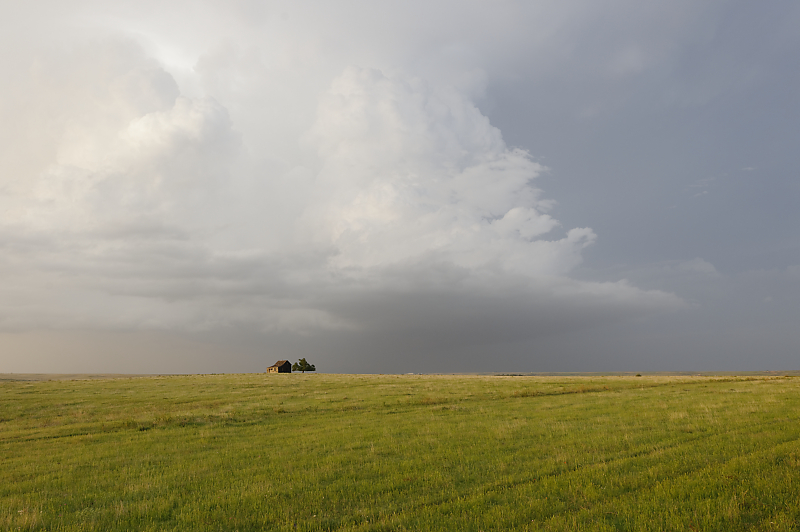 Last photo of the day.