May 24: El Reno - Piedmont, Oklahoma Tornado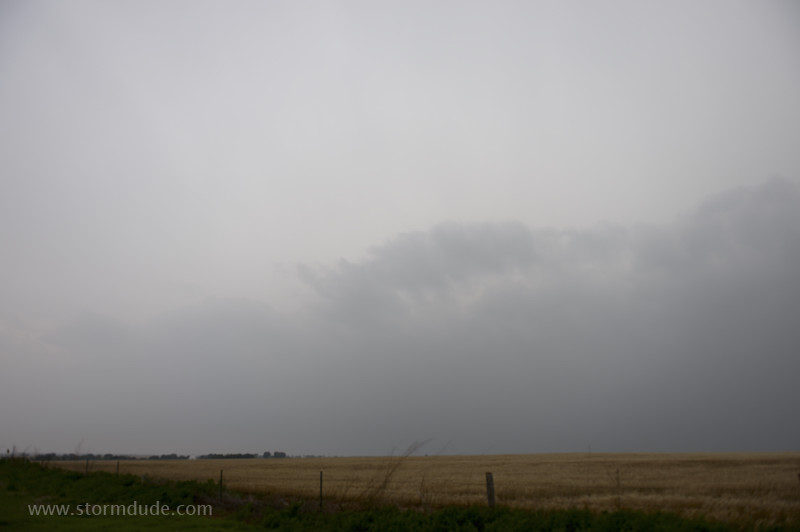 Ten miles north of El Reno on a day with the classic ingredients for high-end severe weather: strong southerly winds transporting highly unstable air from the Gulf of Mexico, an active jet stream creating very strong shear, a dryline in western Oklahoma to trigger storms, and enough separation between storms to allow sustained rotation and intense, long-track tornadoes. This is my view to the southwest, at the leading edge of the most powerful supercell.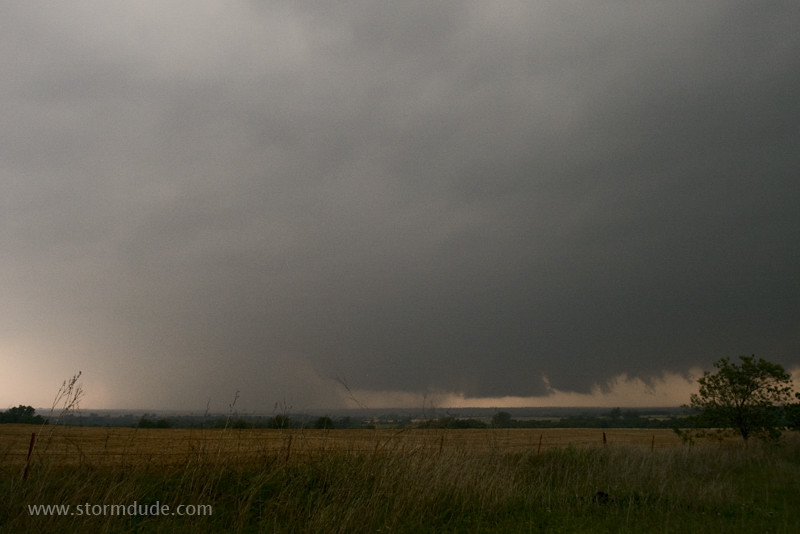 I relocate to Northwest Expressway just west of Piedmont, where I have a clear view to the west and southwest. What appears to be a cloudburst is actually a violent, rain-wrapped tornado (rated EF-5).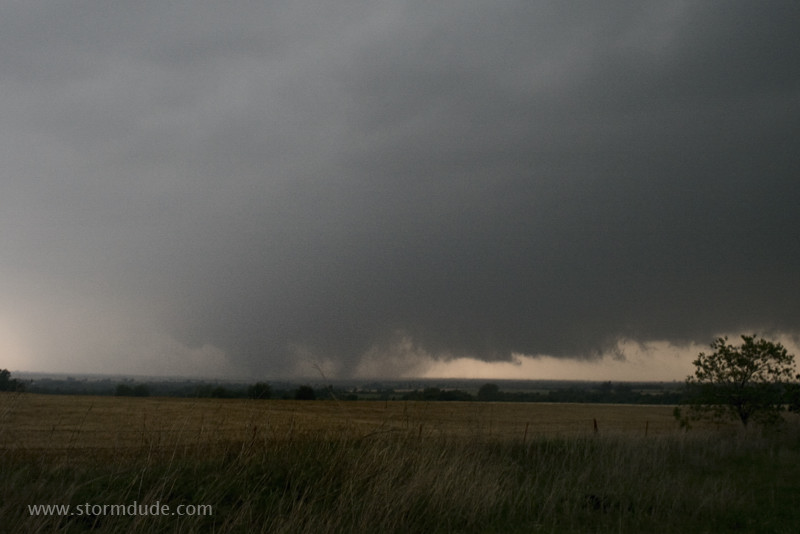 The rain lessens, revealing a strong tornado a few miles to my west-southwest. Unusually dark conditions make photography difficult.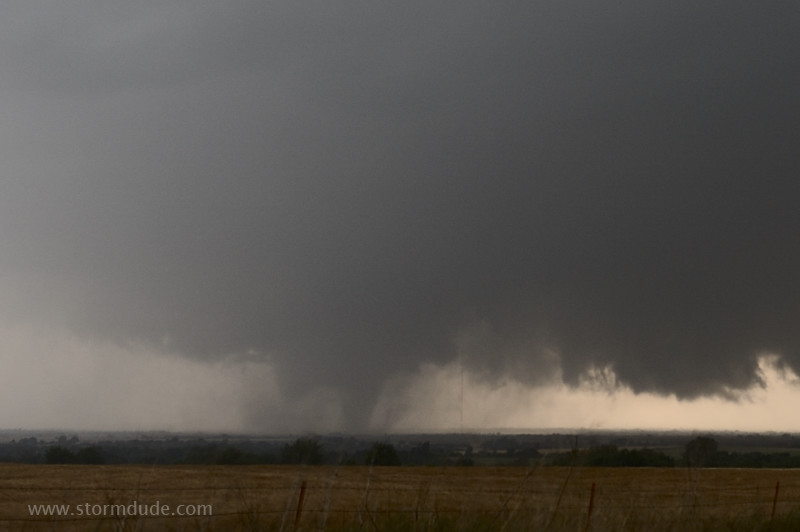 View of the tornado becomes clearer as it races towards me.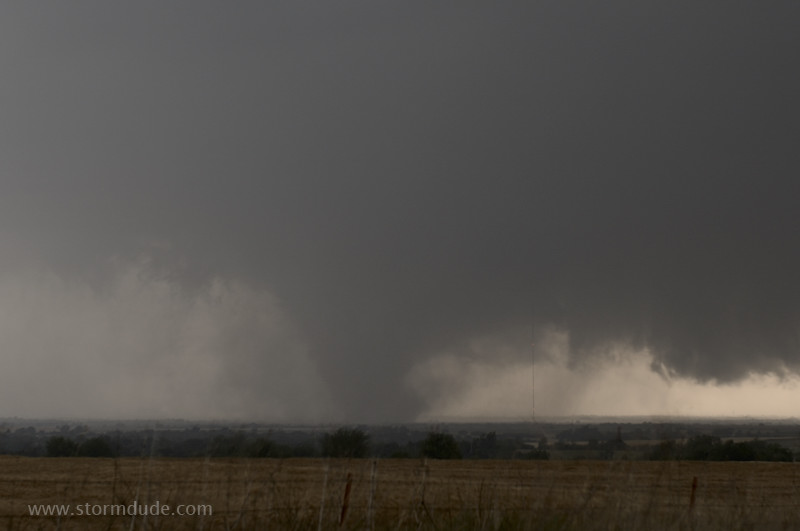 Tornado widens.
A minute later.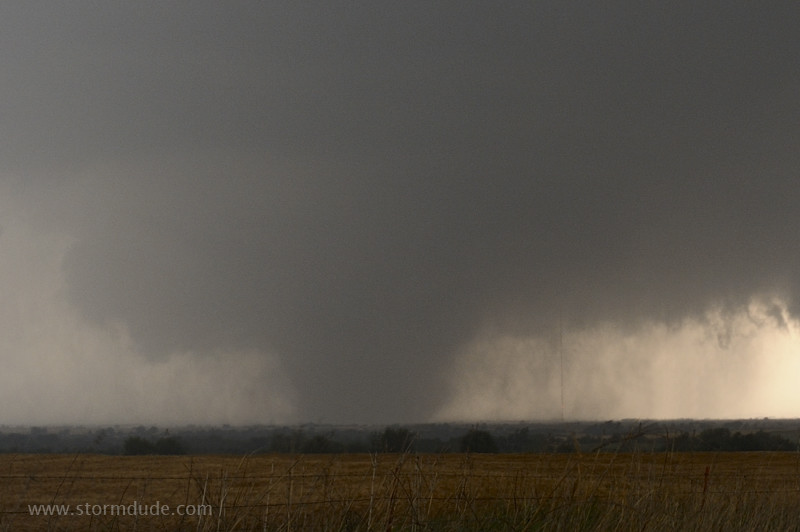 It continues to grow...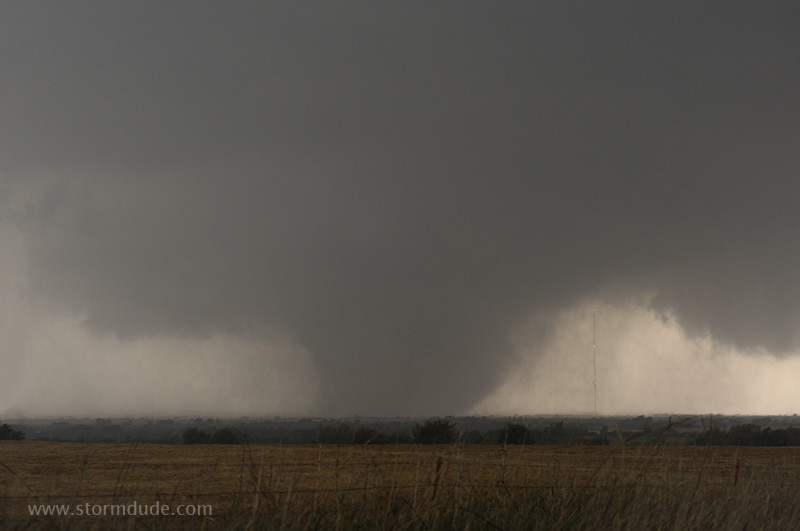 ...as it moves east-northeast at 50 mph.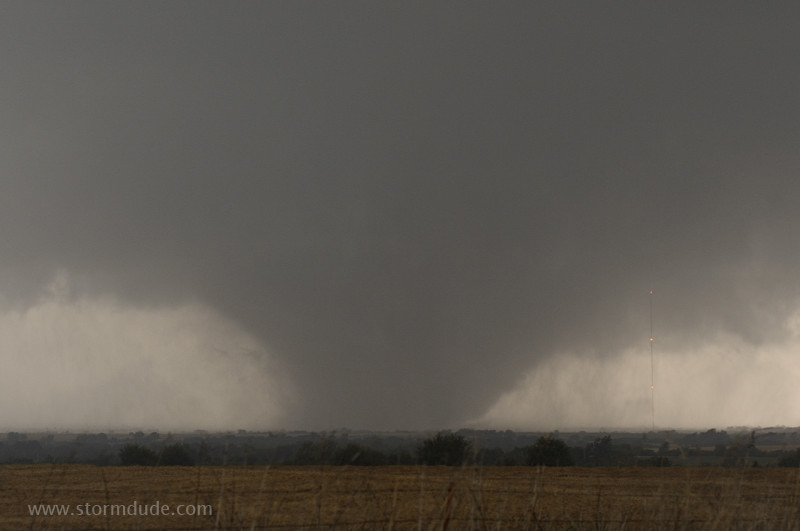 It takes on a wedge appearance.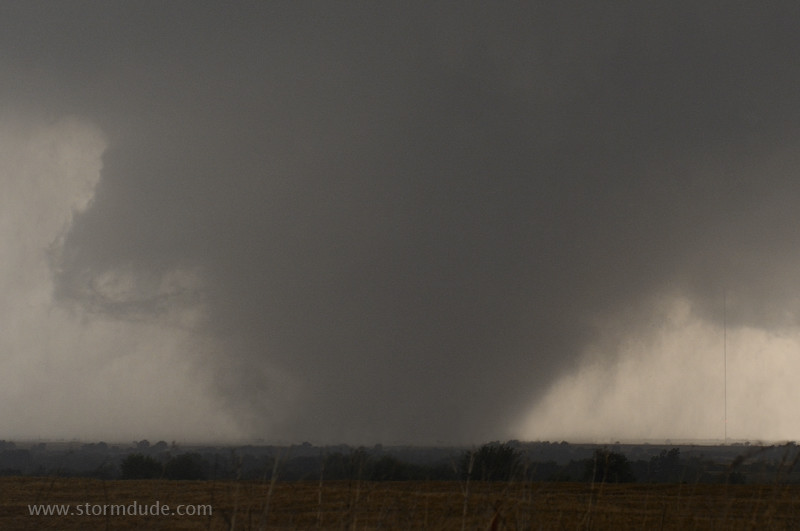 At this point, I realize the tornado isn't moving to my left or right, but just growing larger. It is headed directly for my position.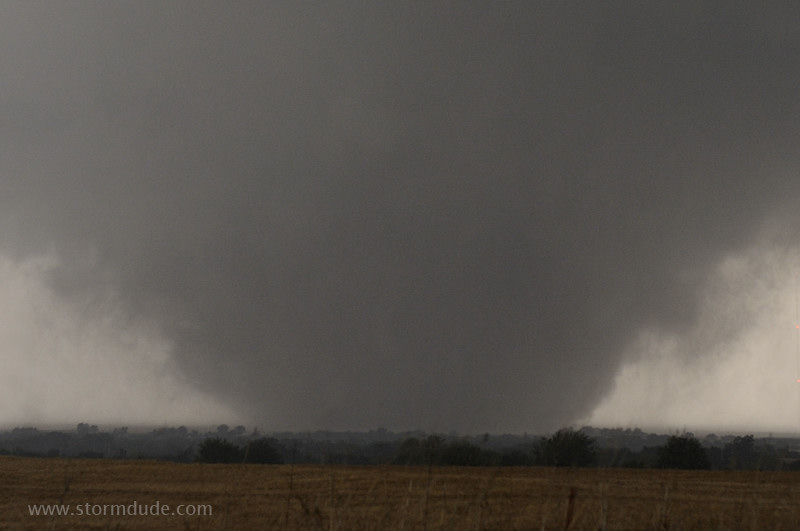 Large, intense tornado between El Reno and Piedmont.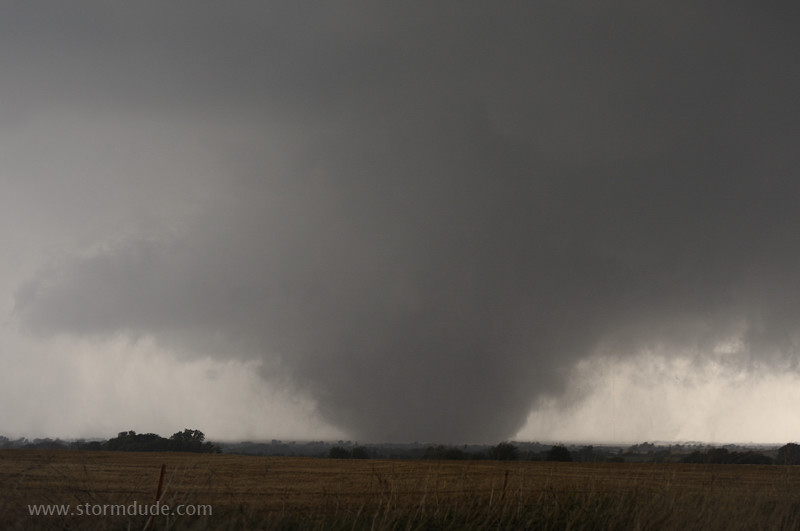 Wide-angle view.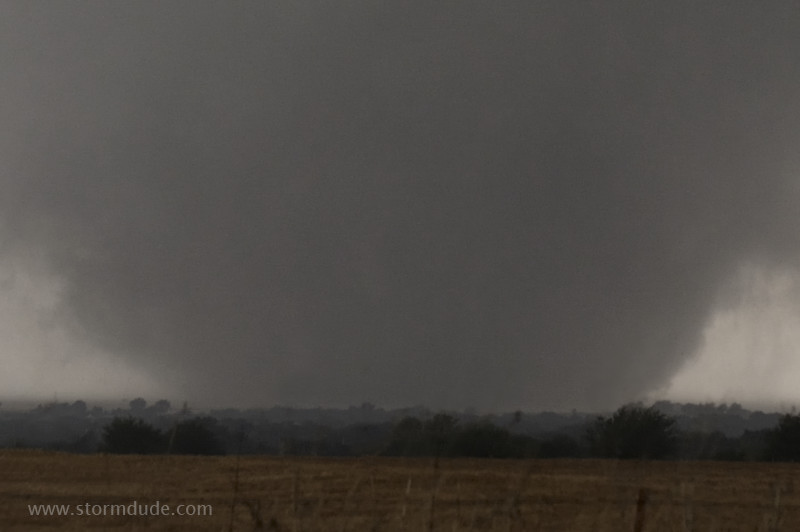 Zoomed-in view shows cloud-on-the-ground appearance that can fool people who aren't paying attention.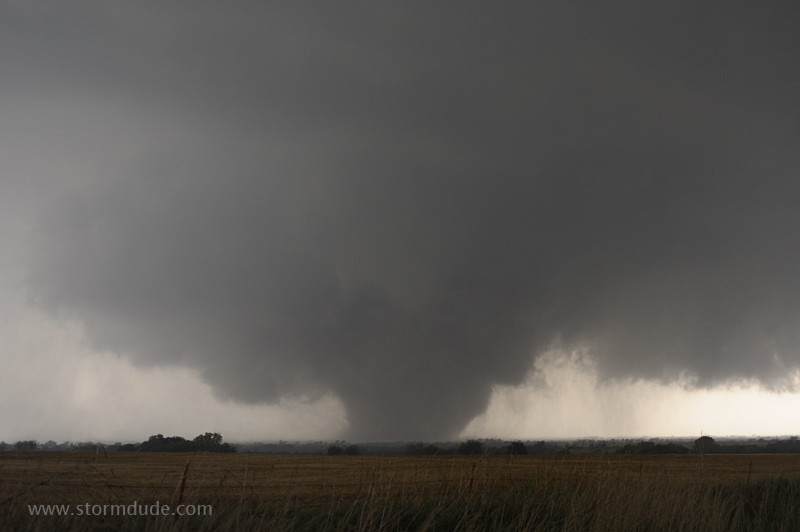 The entire structure is rotating counter-clockwise.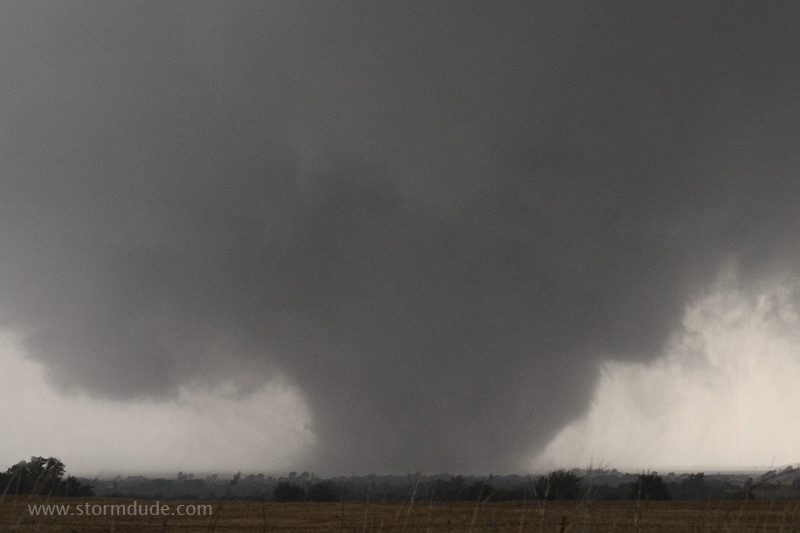 Nature at its fiercest.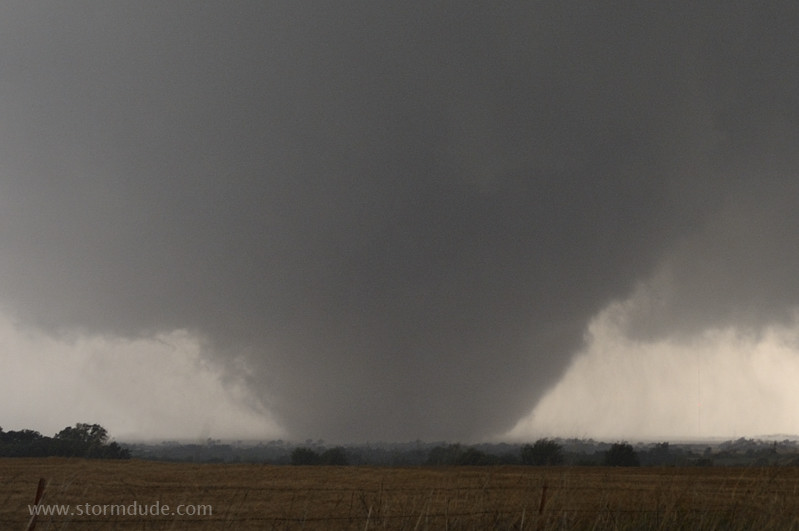 The large trees just in front of the tornado give an idea of its scale.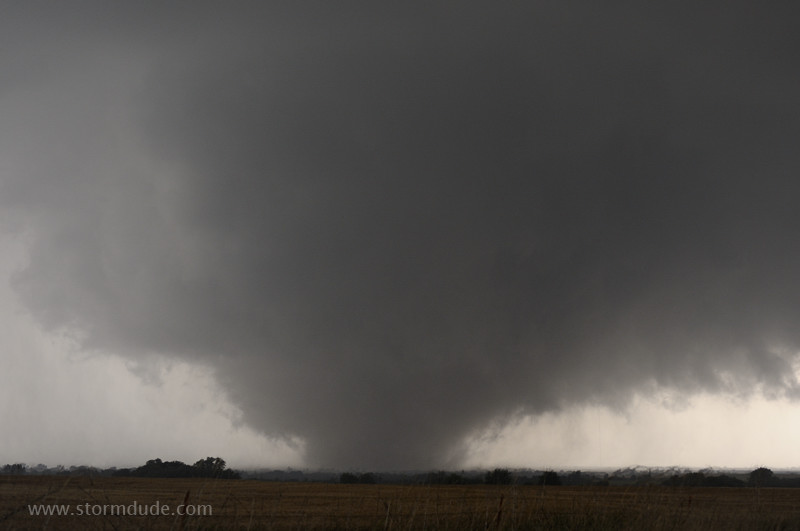 Another wide-angle view.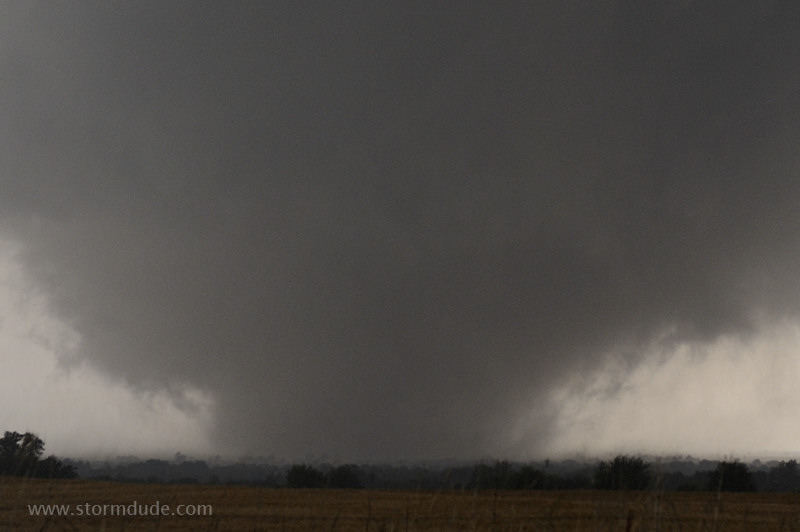 Close view of a large, violent tornado. There have been only two other F5 or EF-5 tornadoes in Oklahoma in the past thirty years (April 2, 1982 and May 3, 1999).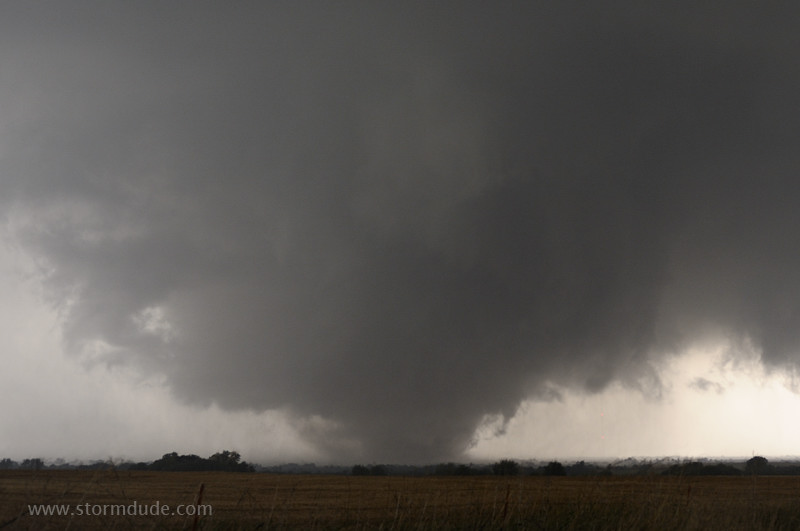 One last wide-angle photo before I head at a 45-degree angle away from the tornado's path.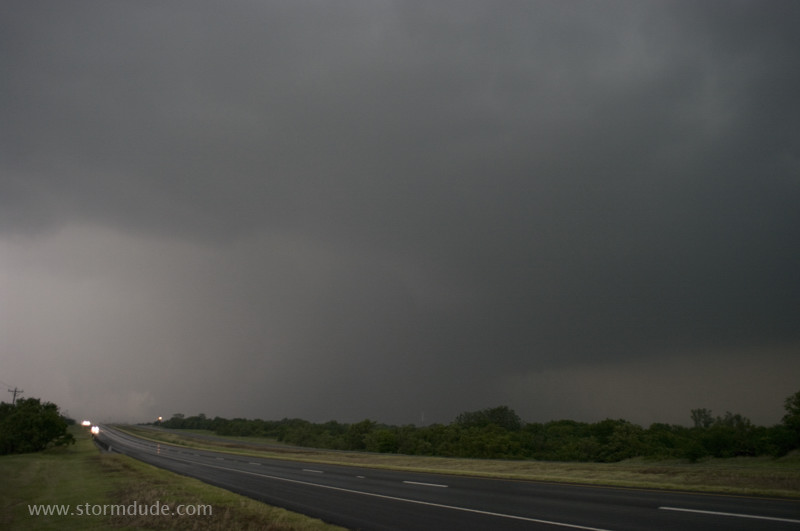 Looking back at the tornado after it crosses Northwest Expressway. The tornado travels a total of 65 miles, from near Hinton to just northeast of Guthrie.

Roger Edwards has an outstanding account of this tornado from near my vantage point:
Stormeyes.org

I've also added a slide show:
El Reno-Piedmont Tornado