June 14th: Southwest Kansas Supercell and Tornado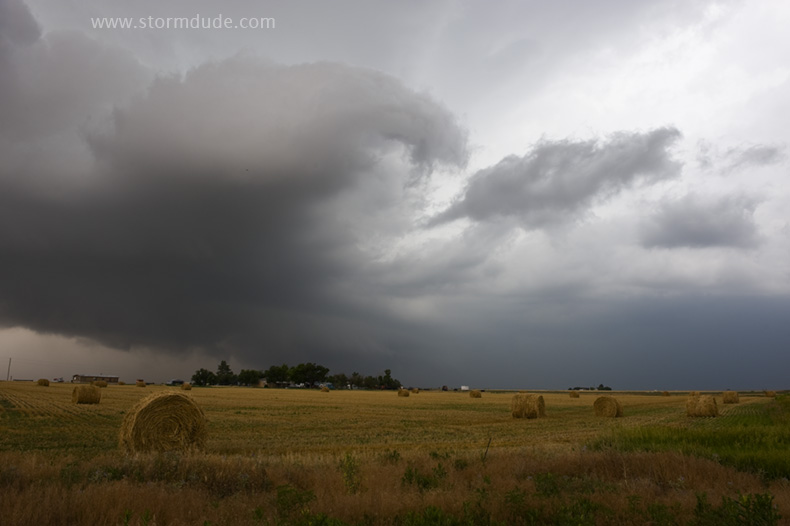 Today's target is southwest Kansas under jet streak moving out from New Mexico. Isolated storm develops south of Johnson City.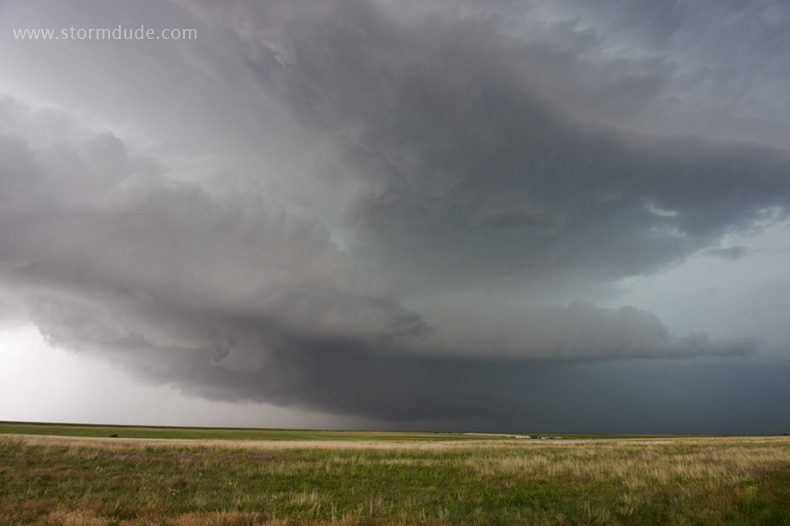 Storm strengthens as it moves due east.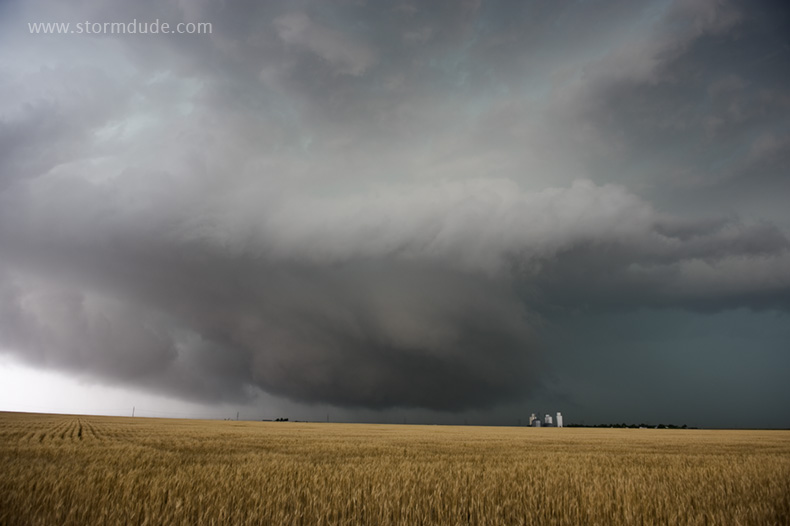 Good structure between Ulysses and Sublette.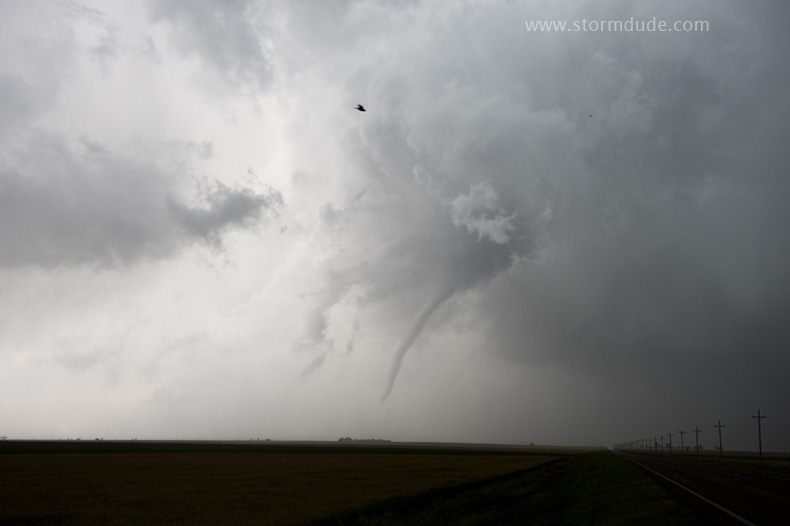 Strong RFD wraps around updraft about 10 miles northwest of Sublette on Highway 160.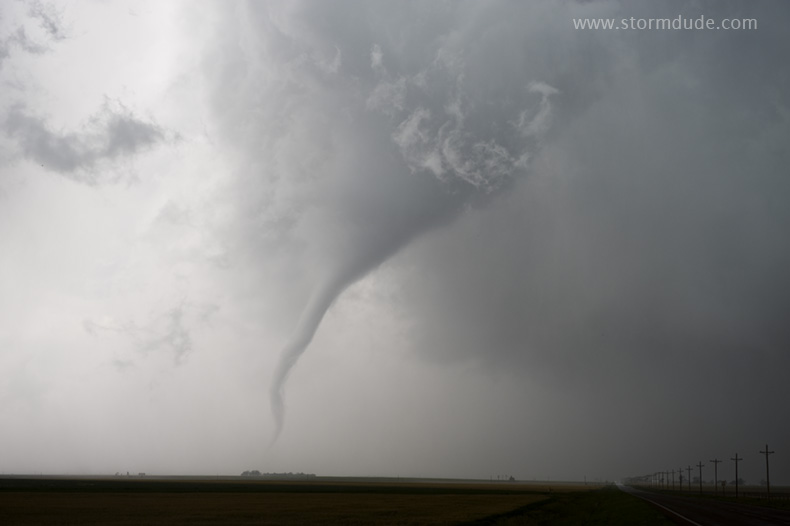 We have a front-row seat as funnel touches down.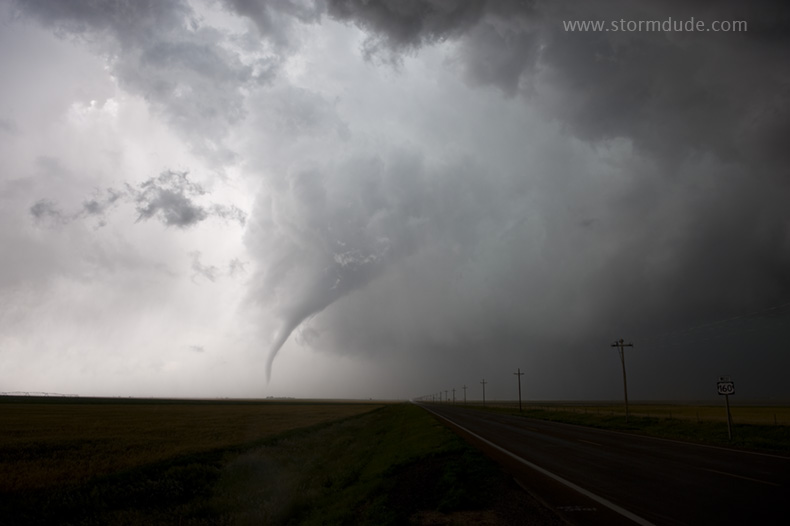 Wide-angle view shows clear slot.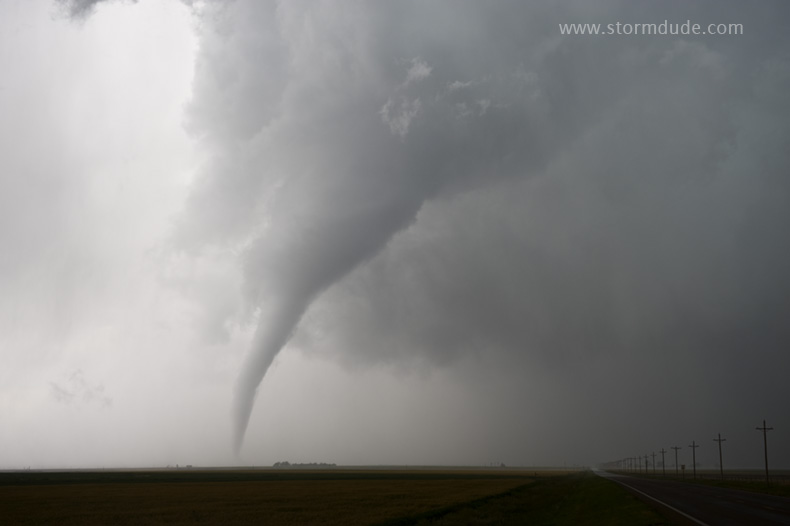 Strong west-southwest winds are evidence of RFD.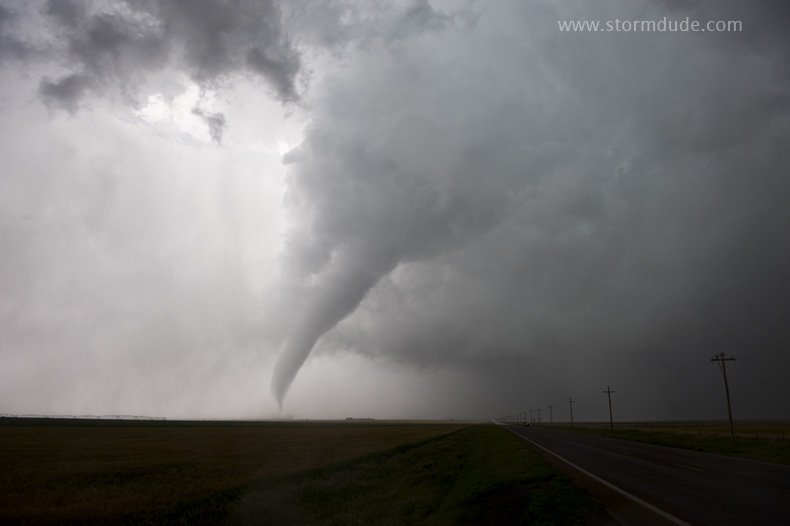 Clear slot expands.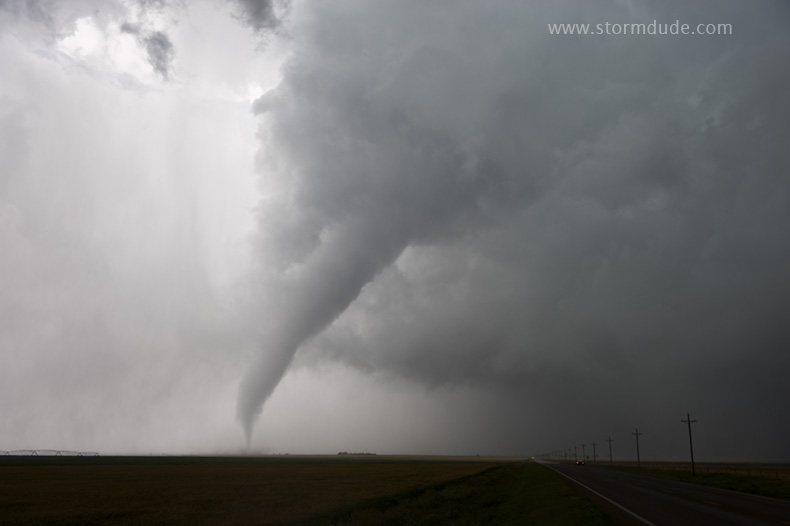 One of the most stunning close encounters I've had.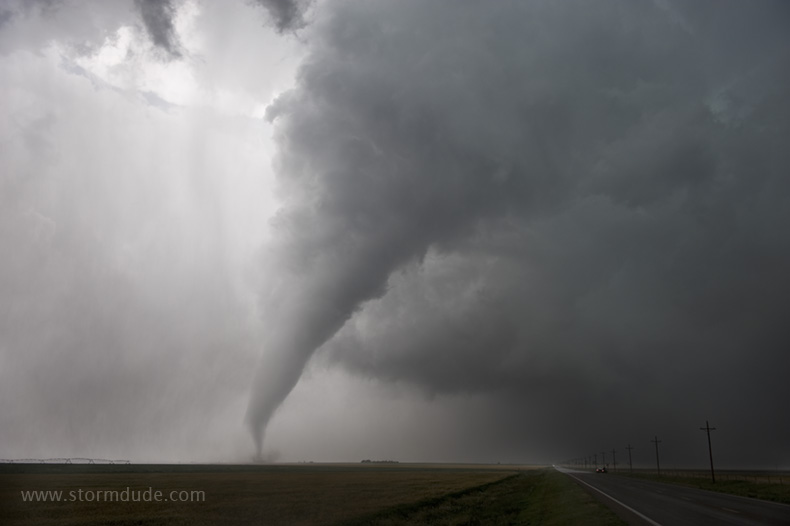 Tornado is moving towards us but my wife is happy staying put.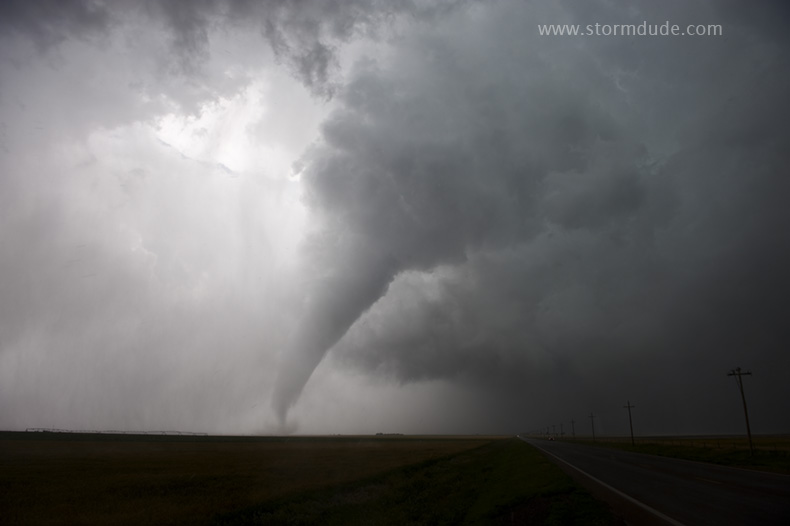 Amazing storm on only my wife's seventh storm chase (and this is her birthday!).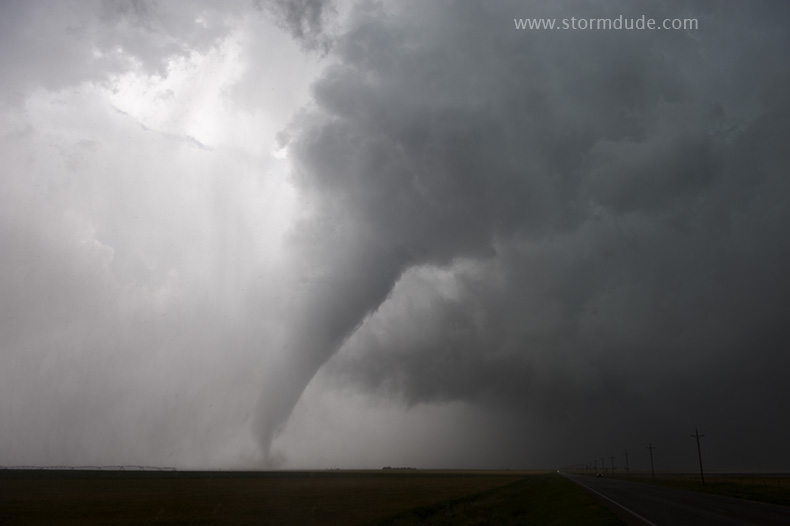 Last spectacular view before rain wraps around the tornado.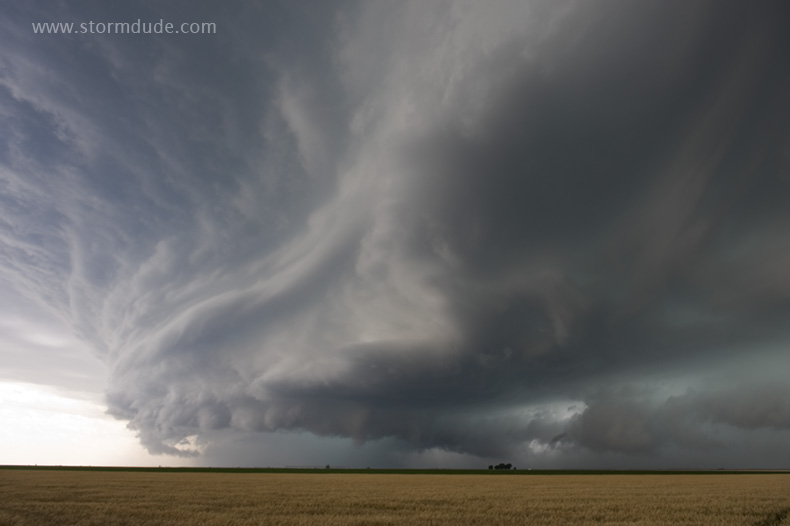 Further east we enjoy a great view of storm structure.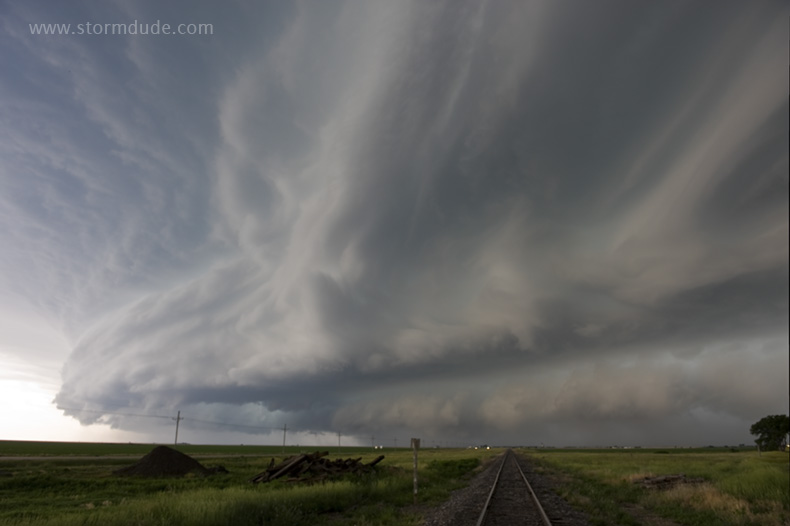 Concluding shot on one of the best chase days I've had.