June 5th: Wyoming Tornado (Pam's first!)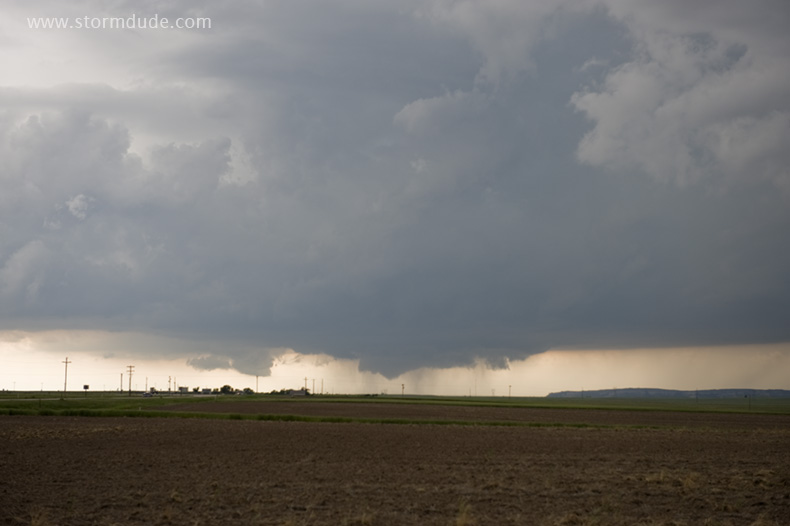 After a long dry spell, favorable jet stream finally impacts the High Plains. We approach this Wyoming wall cloud from far western Nebraska.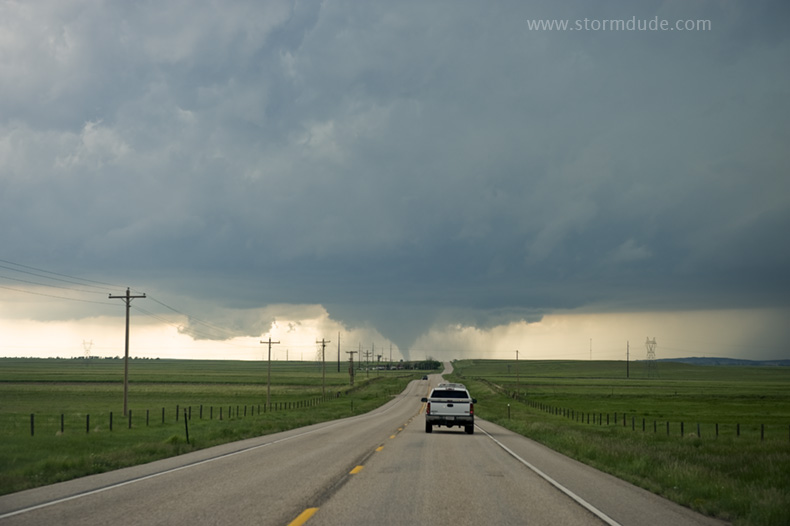 Tornado descends as we drive west towards LaGrange, Wyoming.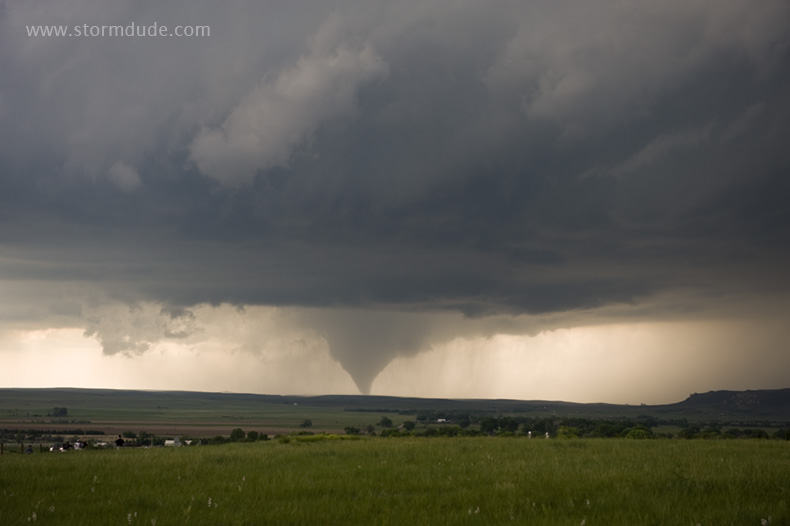 Great view of a strong tornado on Pam's third chase (it took me years to see my first tornado!).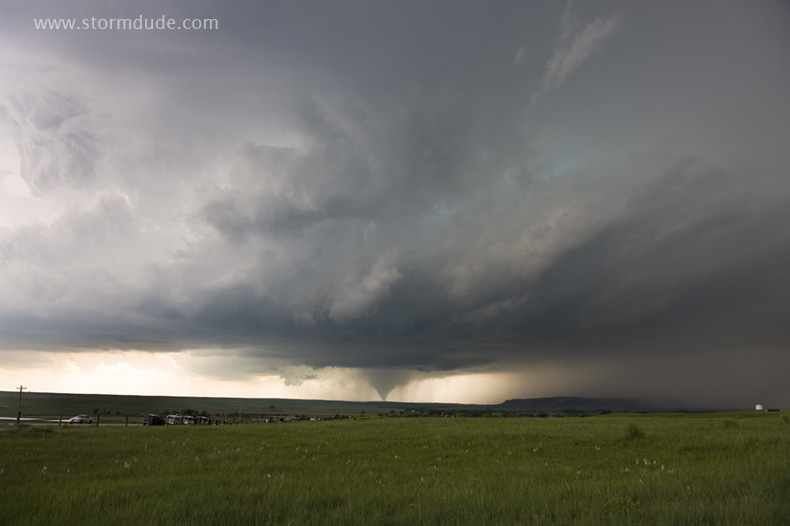 Wide-angle view to see magnificent storm structure.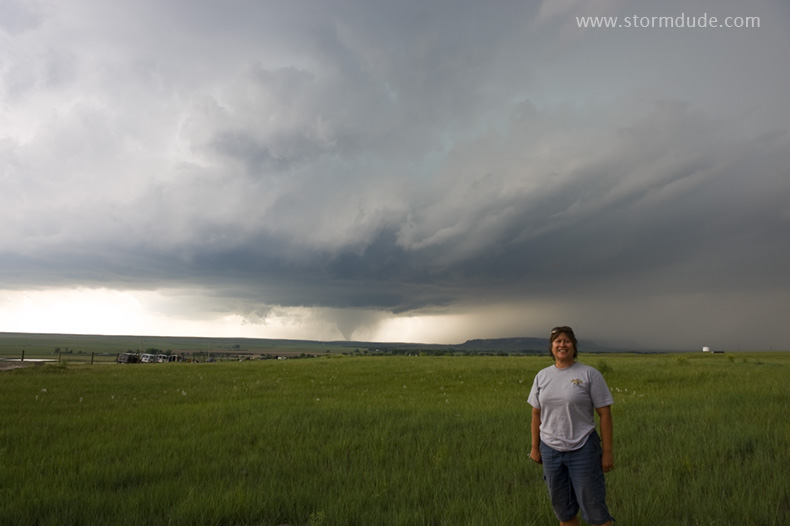 Happy rookie.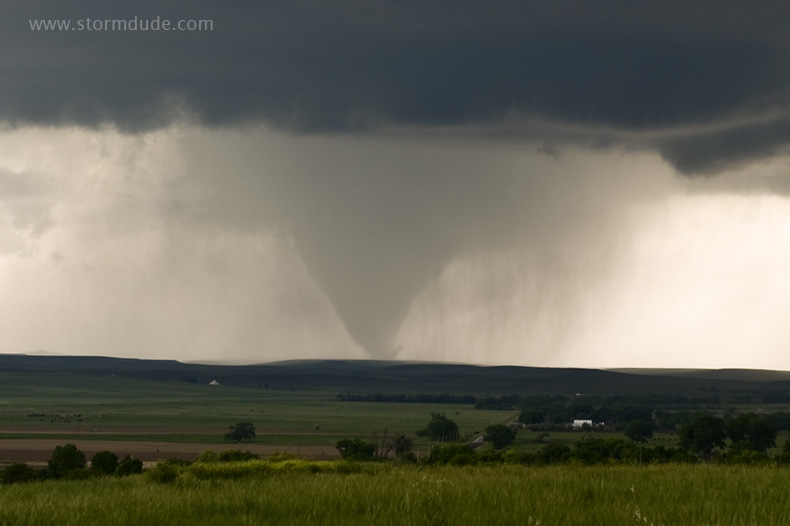 Close view as rain curtains wrap around the storm.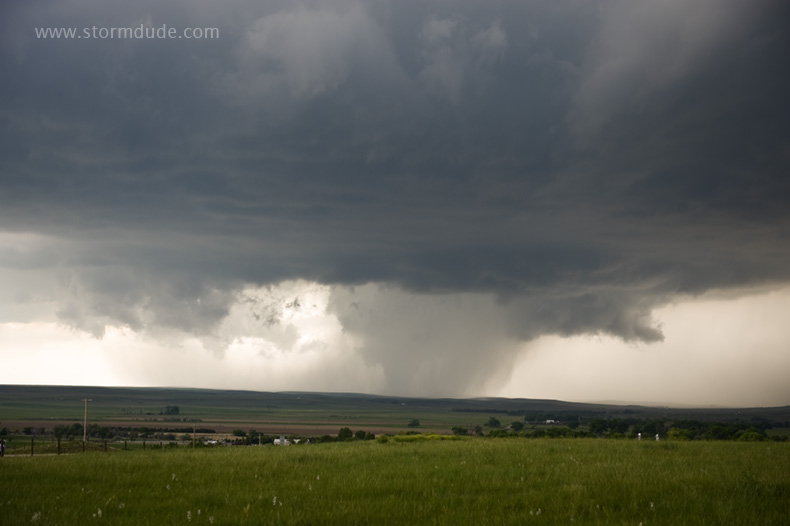 Cone is barely visible through the rain.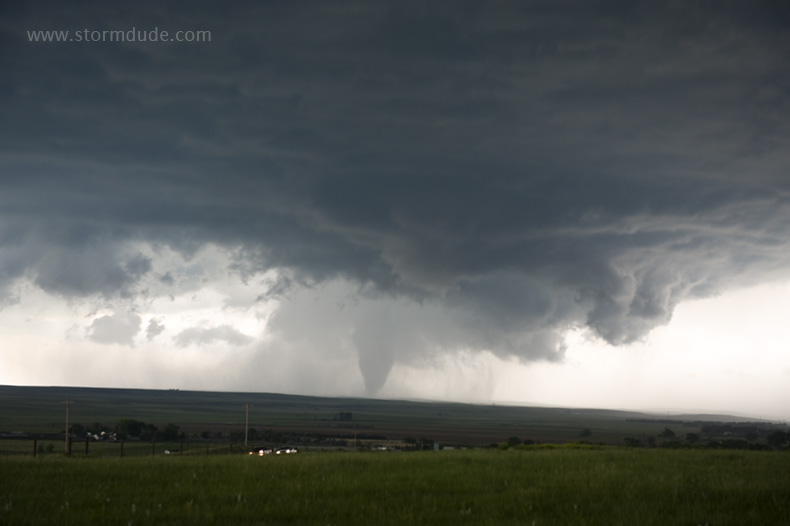 It emerges again.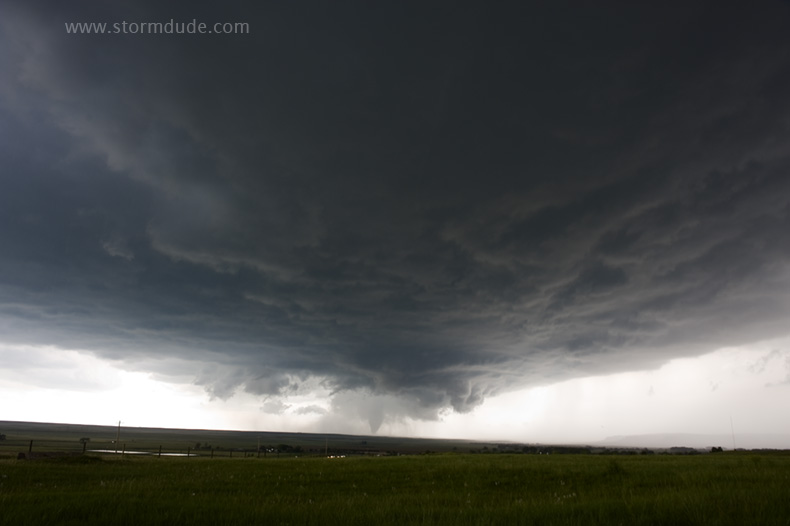 Structure shot.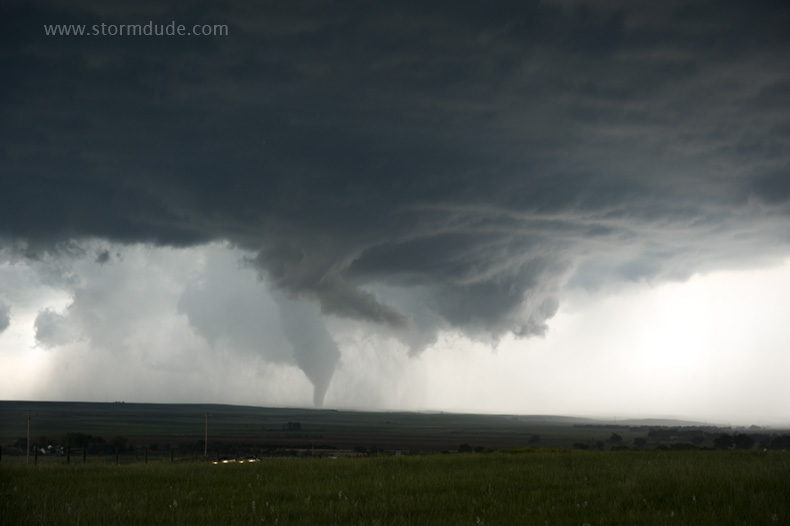 Tornado is moving closer as marble-size hail begins falling around us.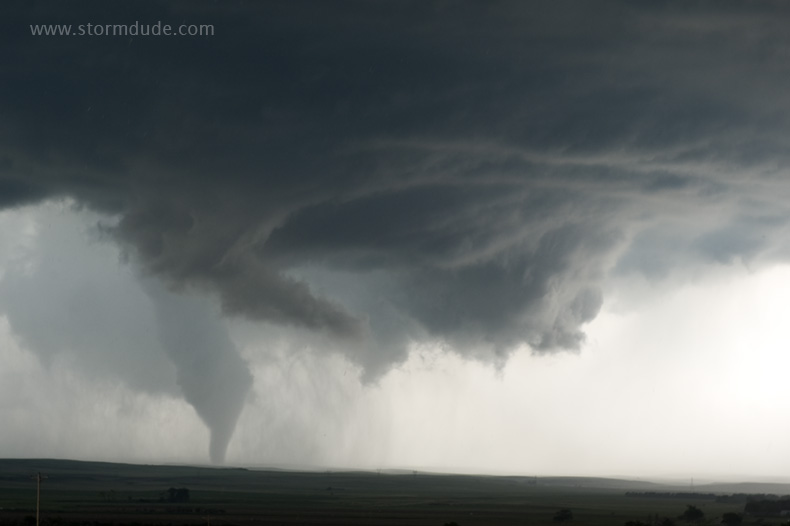 Closer view shows breathtaking formations.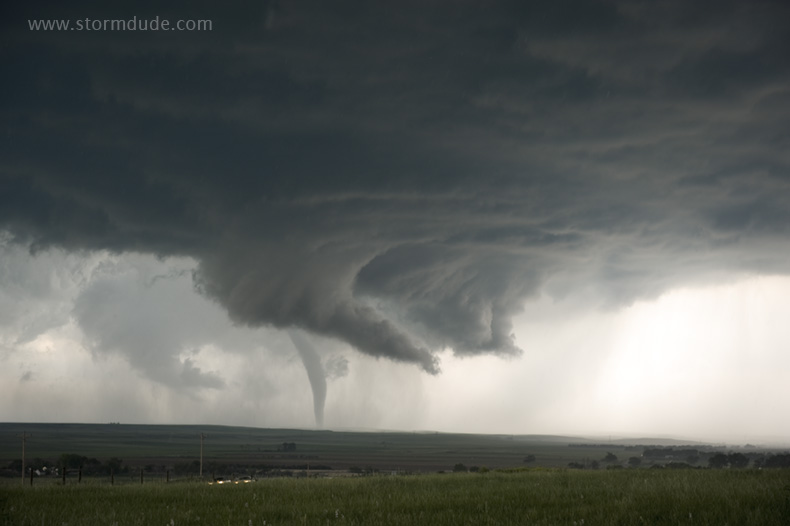 One of the most surreal scenes I've witnessed in fourteen years of chasing.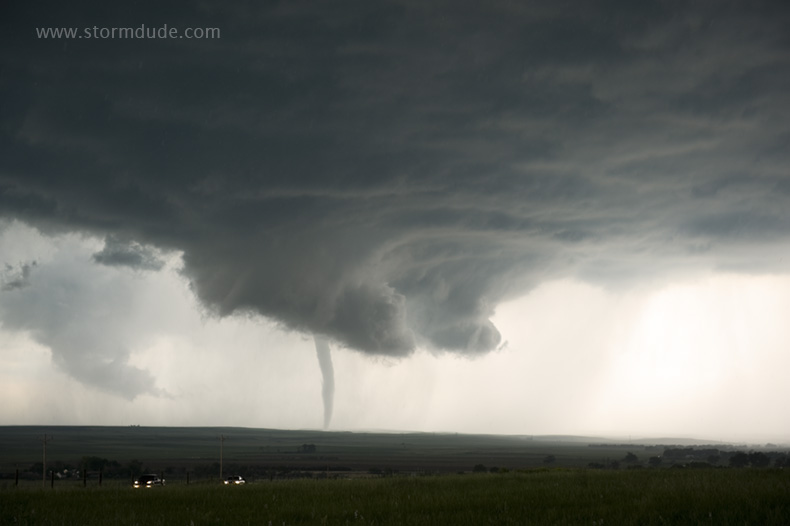 A couple of minutes later as lightning strikes nearby and hail pelts the car.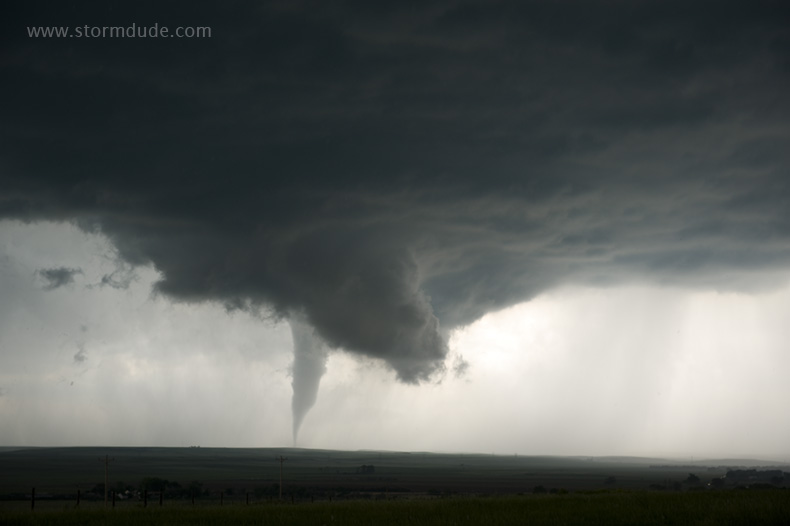 We have a close view now as the tornado begins to weaken.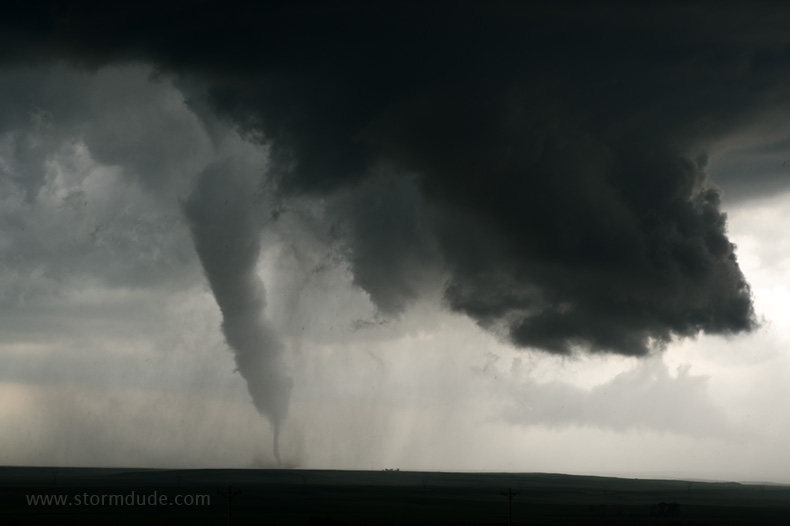 Last amazing view before we flee west to escape golf-ball size hail.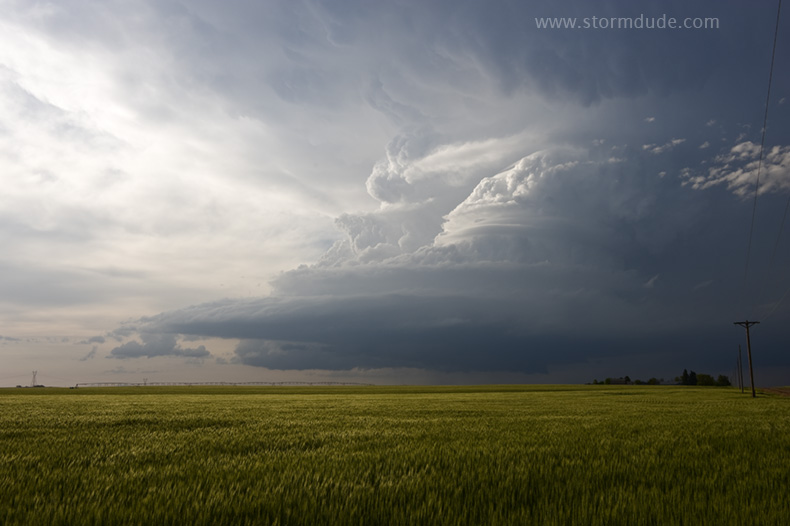 Storm offers more terrific scenes in Nebraska (but no more tornadoes).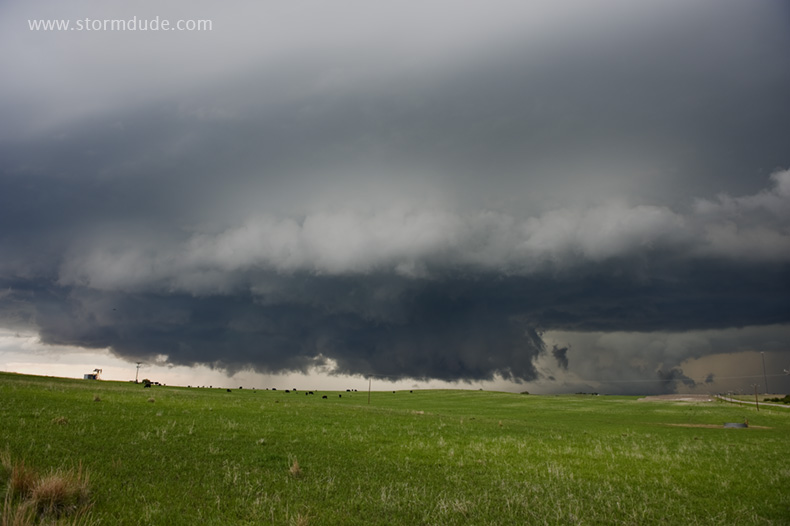 Ragged lowering of outflow-dominated storm.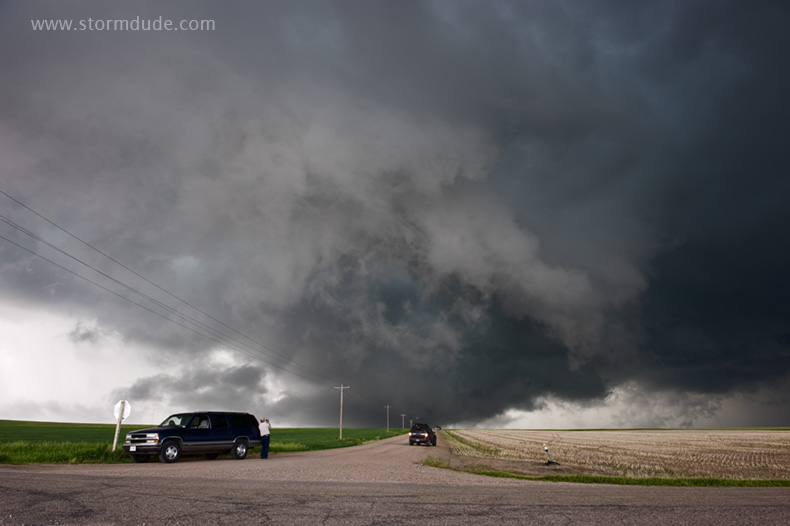 Chasers enjoying the High Plains drama.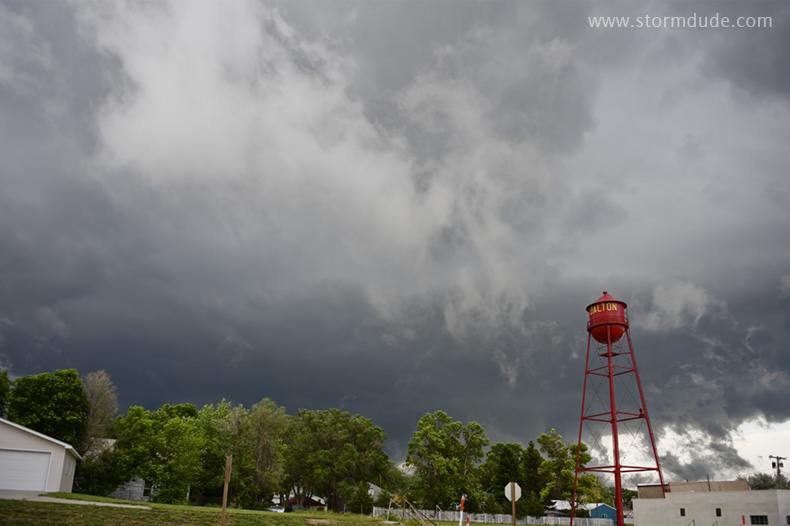 Rain-cooled winds carry ragged cloud fragments across a small Nebraska town.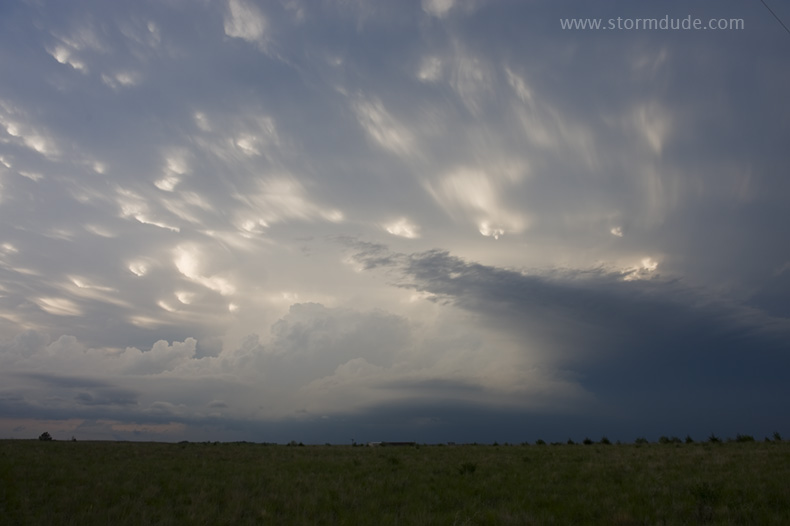 Scenic ending to an amazing day of chasing. Strange how a very quiet year includes two of the most photogenic tornadoes I've seen (the other was April 26th in Oklahoma).