May 24: Northern Oklahoma Supercell and Tornadoes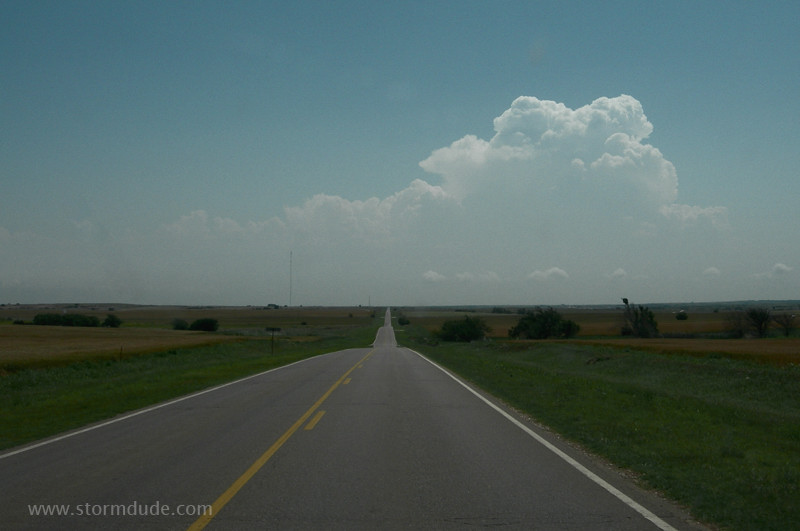 Early afternoon convection near Enid on a day with modest winds but high dewpoints.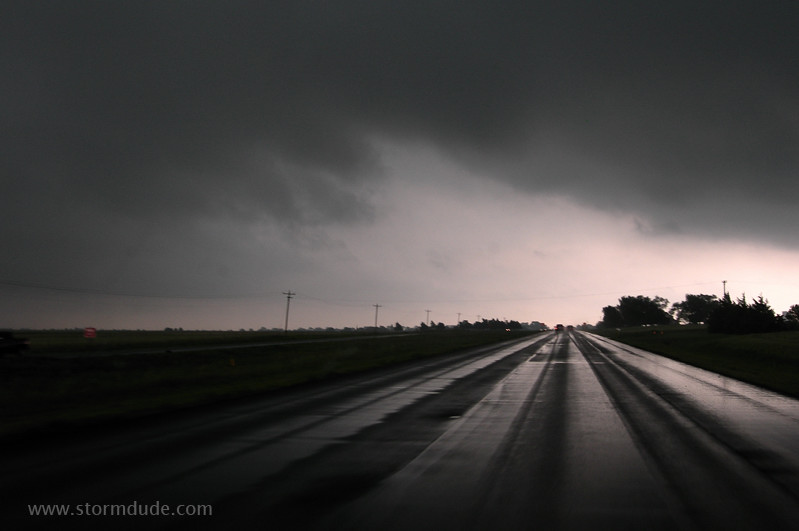 Driving under a developing storm near Lahoma.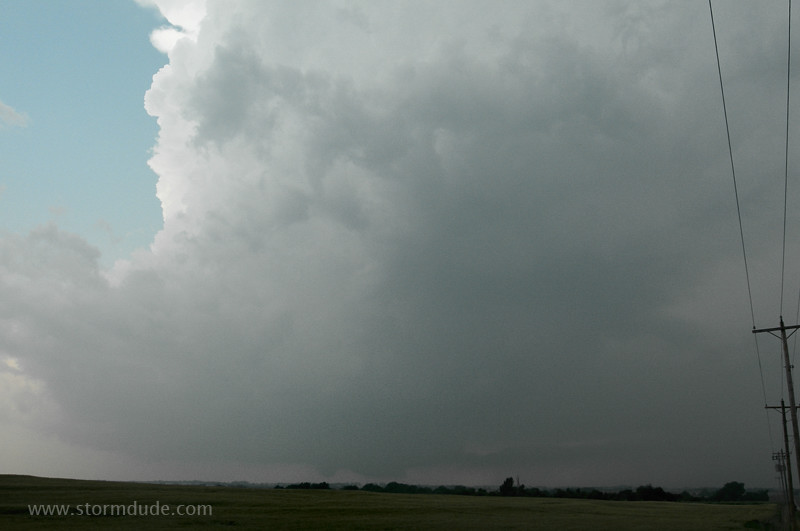 Stronger storm develops southwest of Enid and moves east-northeast along outflow boundary. After driving on a country road to about three miles west of Bison, I watch as a wall cloud approaches from the southwest.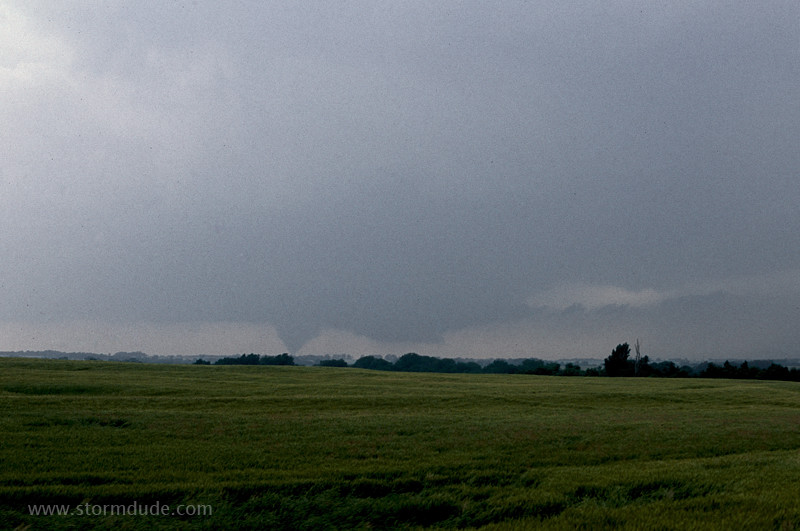 Soon a tornado appears in the distance (2:26 pm).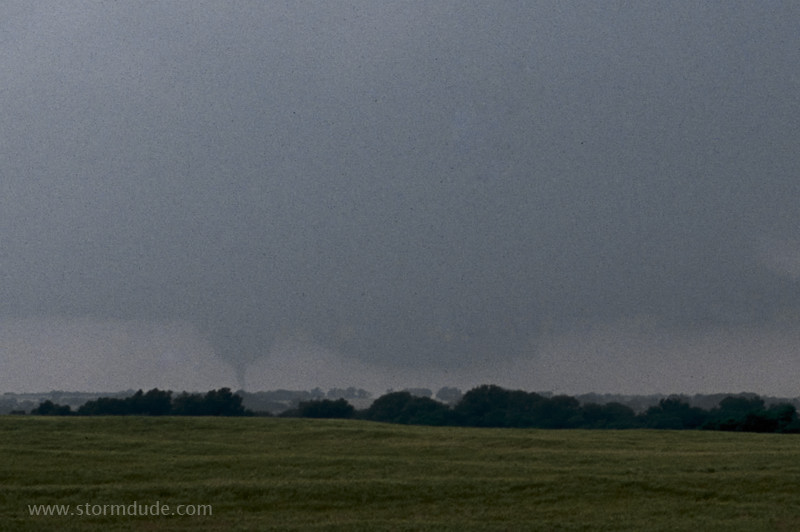 Funnel narrows at the base before dissipating.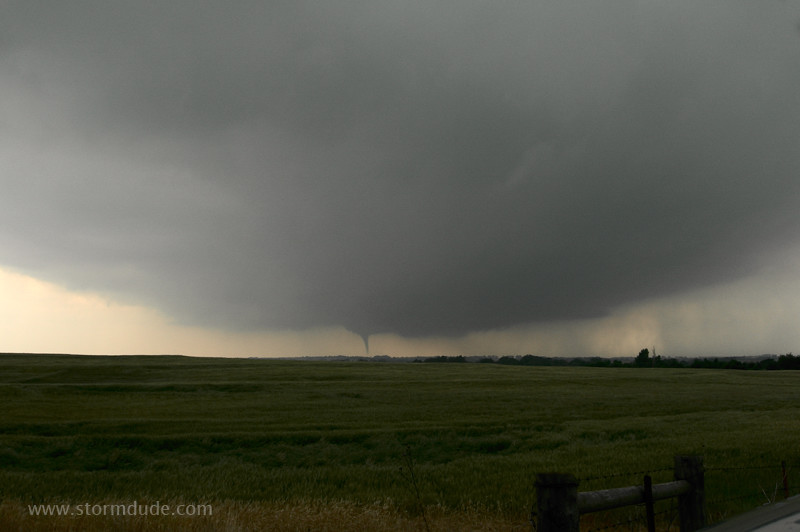 After the first tornado lifts, the wall cloud is headed directly towards me. Soon another tornado drops only a couple of miles to my southwest, a few miles northeast of the town of Lacey, at 2:46 pm. This photo is a minute later.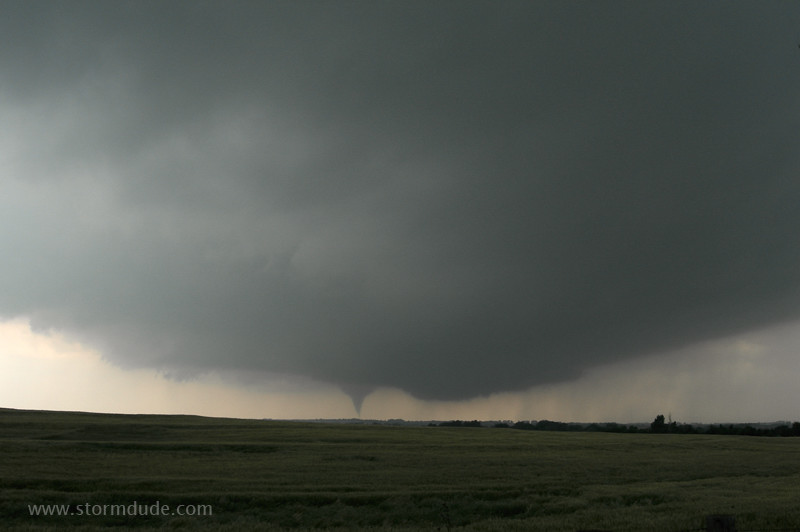 On a lonely country road with a picturesque tornado moving across the farmland.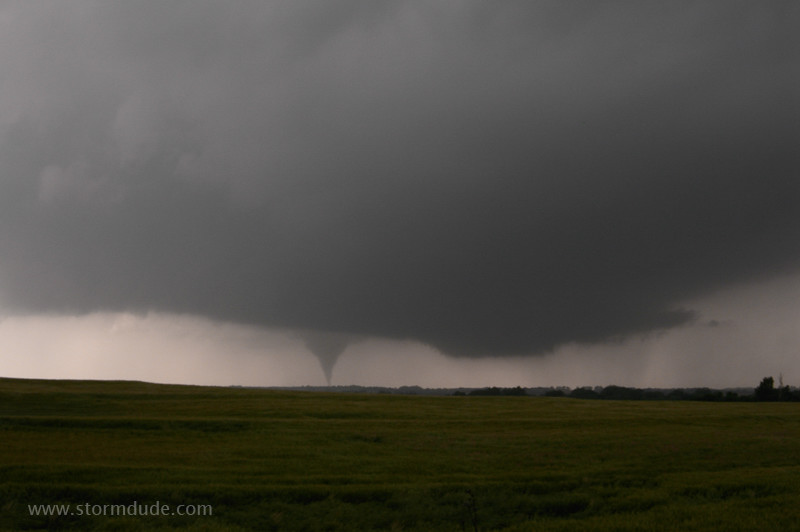 Classic cone shape.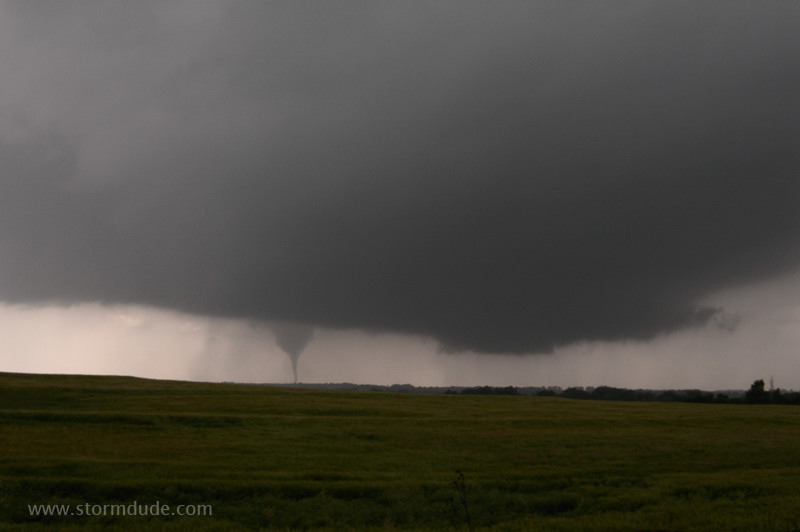 Lower half of funnel narrows. Its east-northeast movement will take it a little south of my position (2:52 pm).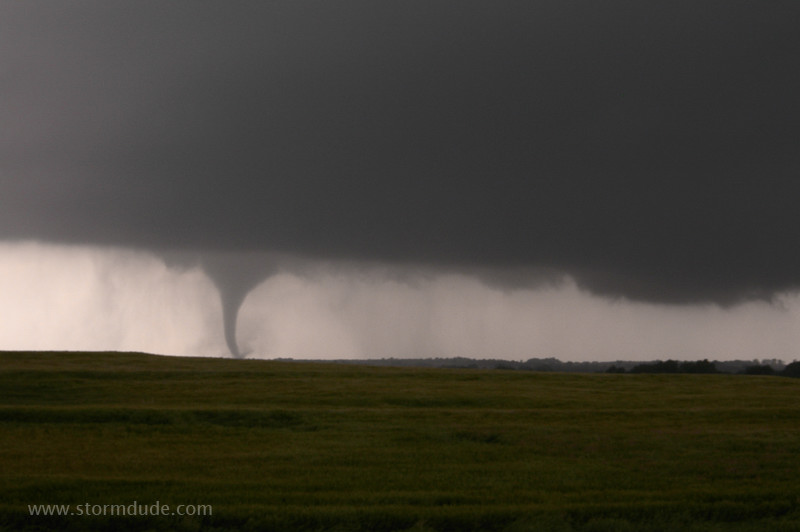 A minute later with the camera zoomed in a little. This gives the best feel for the actual distance to the tornado.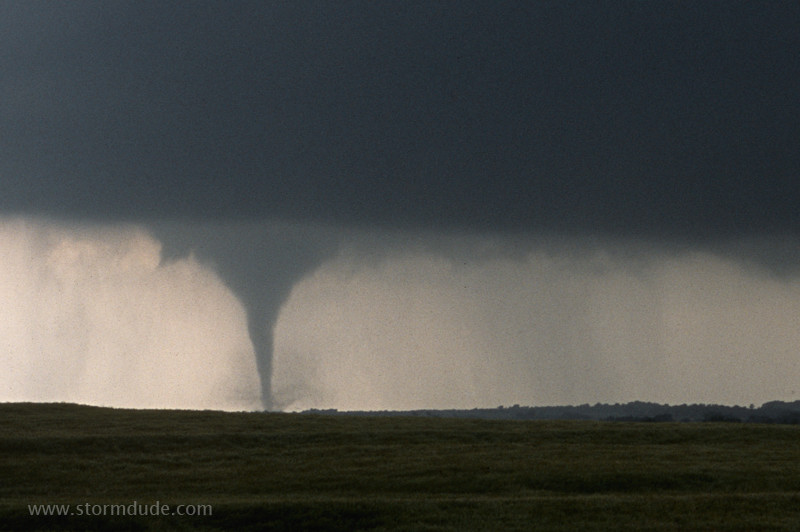 Closer view.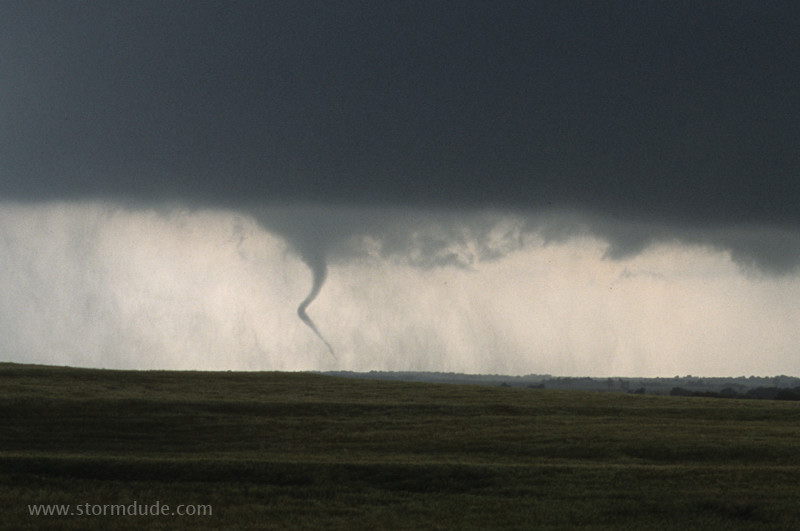 Close-up of dying tornado.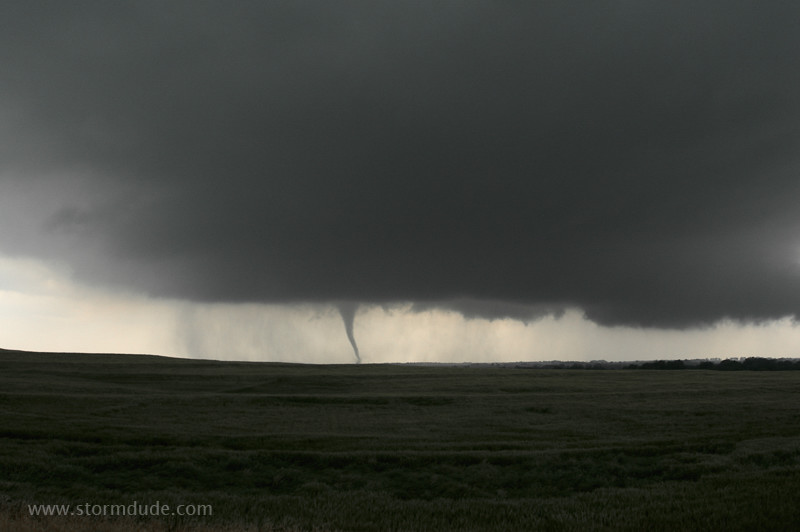 Another funnel drops to the ground within a minute.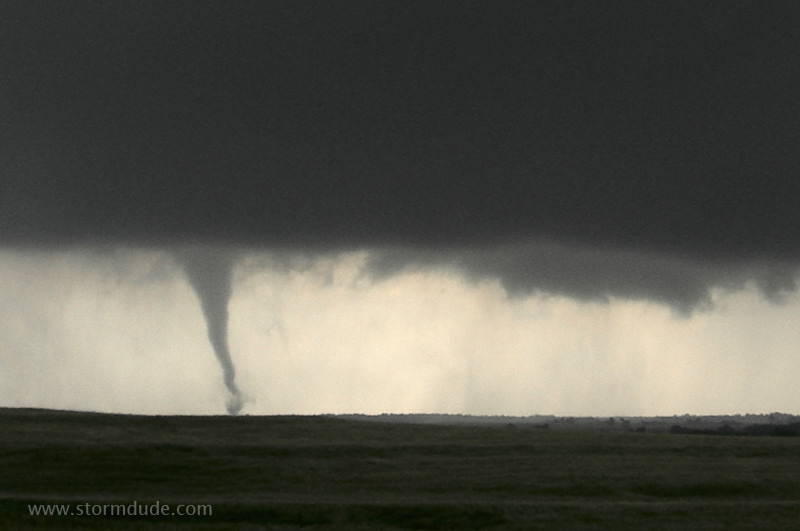 Close enough to see debris around the base.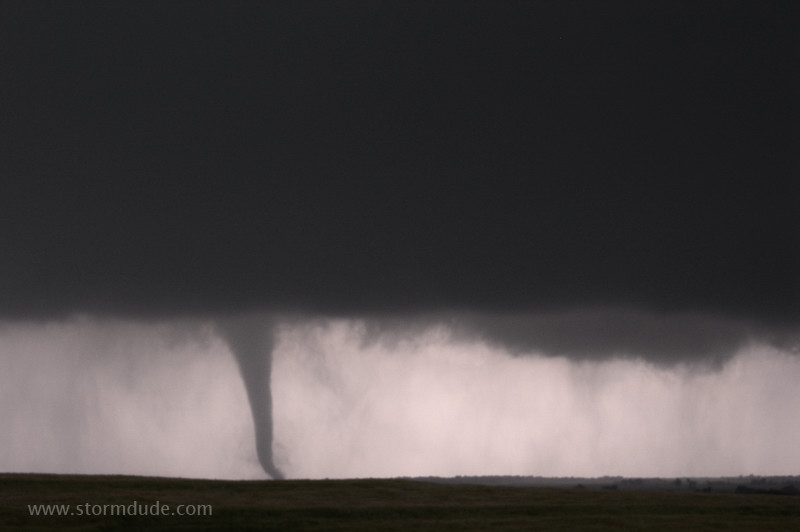 The tornado is about five miles southwest of Bison (2:55 pm). I leave to relocate further west.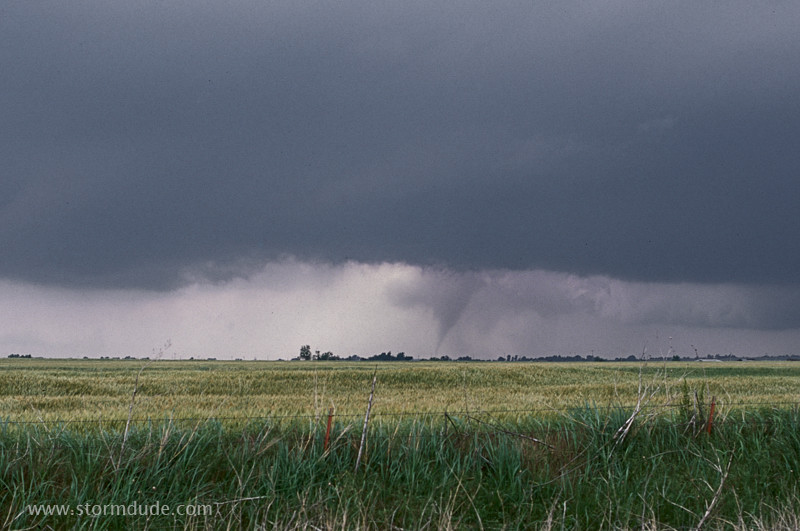 Hills and trees on a narrow country road prevent another view until the tornado dissipates, so I drive ahead of the storm. Soon a new tornado appears to my west, near Hennessey (3:12 pm).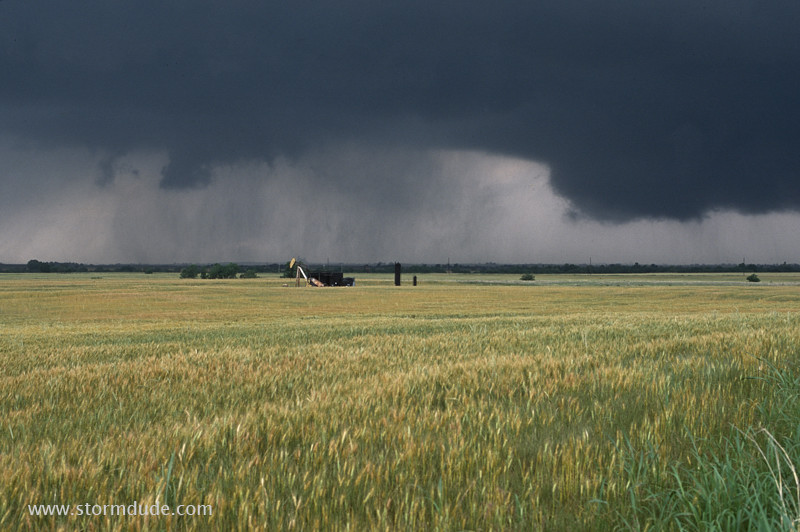 Not all the great scenes today include tornadoes.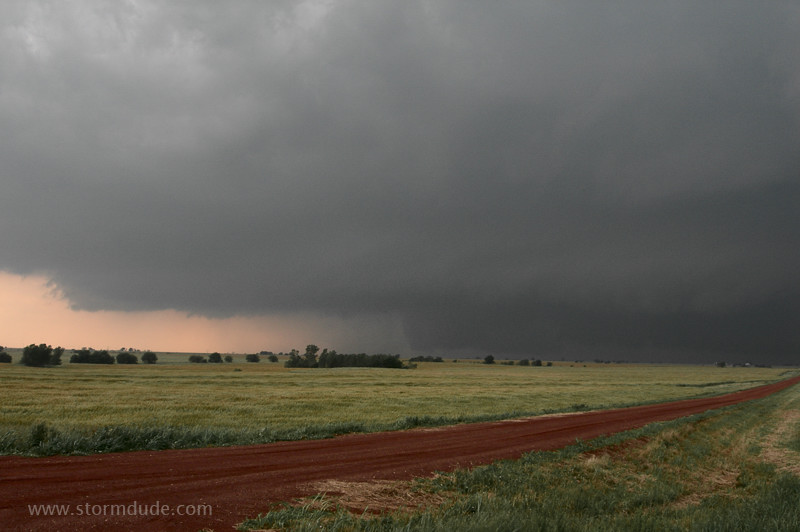 After driving west on Highway 74 to about four miles southeast of Douglas, this large wall cloud approaches me from the southwest (4:14 pm).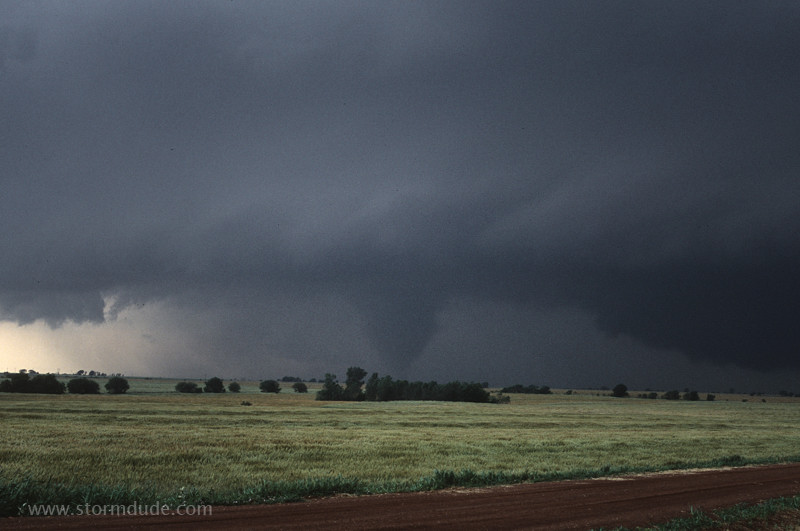 Stout tornado a couple of miles west-southwest of me, which puts it about 3.5 miles south of Douglas (4:19 pm).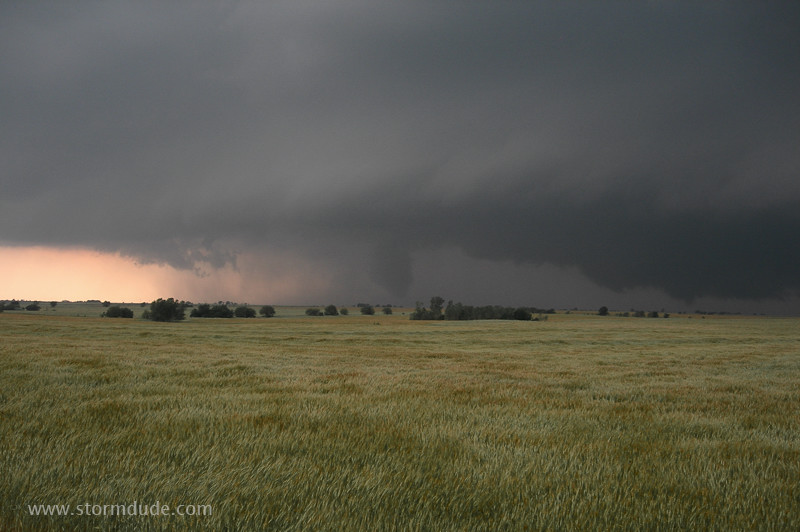 A minute later the tornado weakens as the wall cloud to the right begins to look menacing.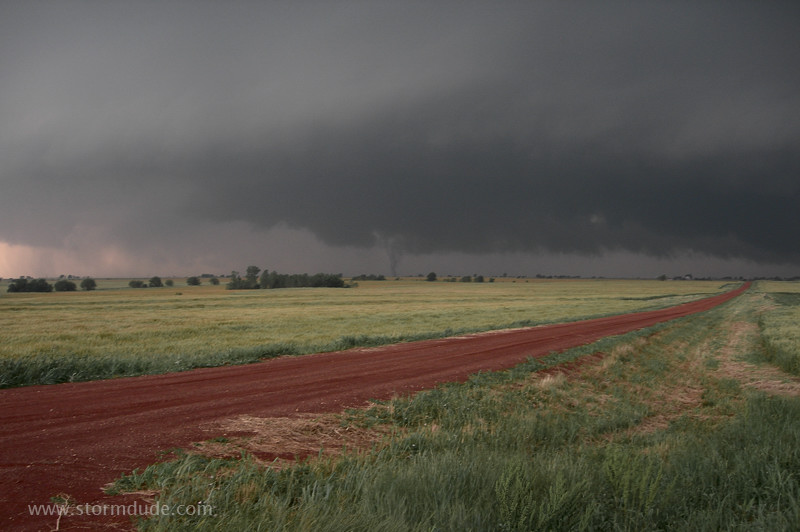 Still in the same spot, I find myself not far from a large rotating wall cloud with vortices dropping, dancing around, then lifting back into the low-hanging cloud (4:22 pm).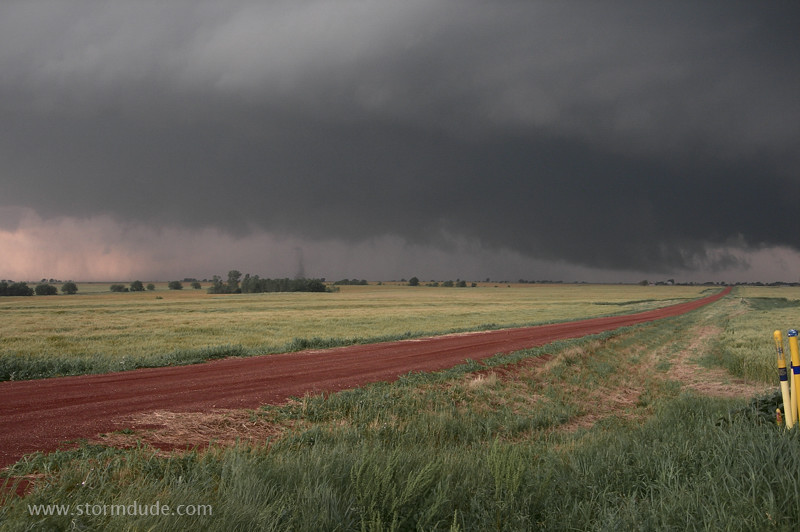 Another slender, violent vortex drops and moves in a random motion (4:24 pm).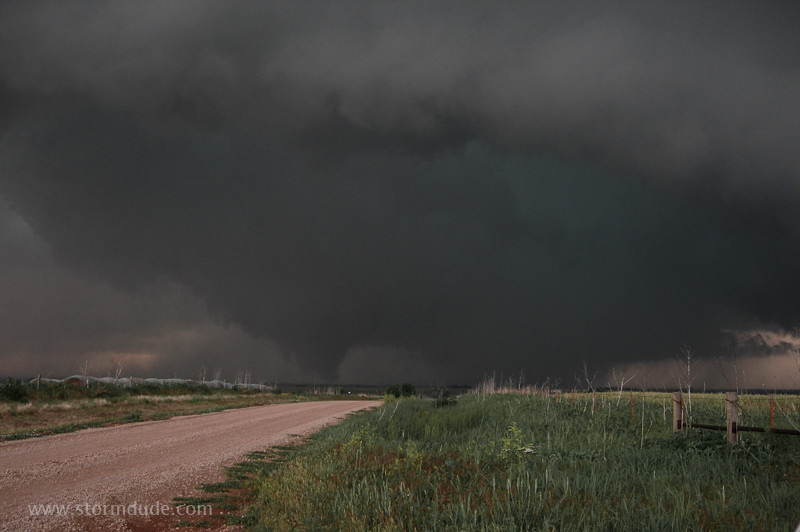 After retreating 1.5 miles to the east, I see this stunning view (4:28 pm).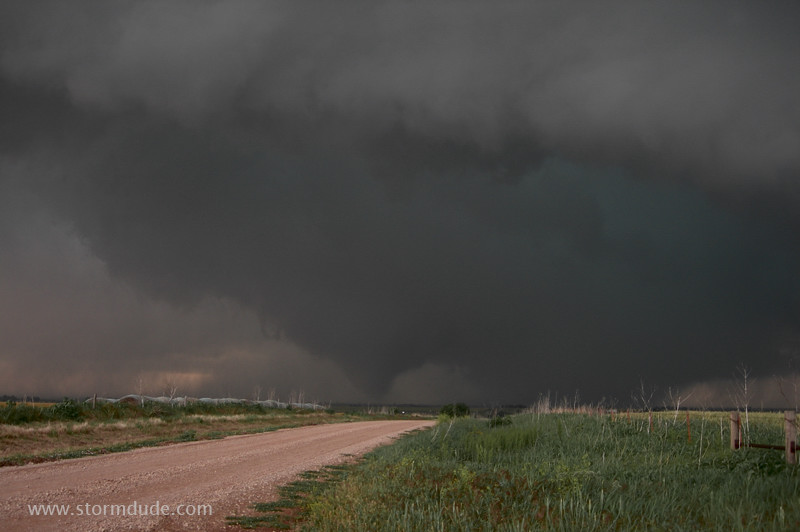 Tornado midway between Douglas and Marshall, about eighteen miles southeast of Enid.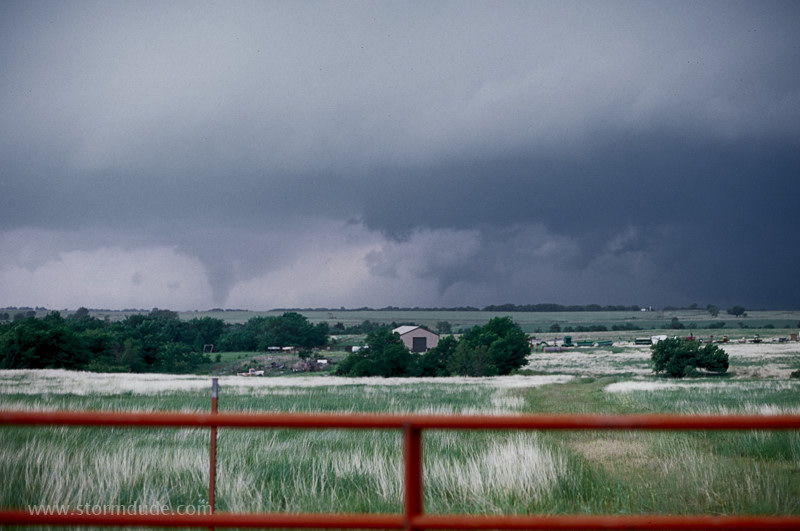 Big crowds have come out to see the tornadoes (over fifty cars when I left the last tornado, with more arriving in a long line of headlights, like the final scene in Field of Dreams: if you have a long-lived tornadic supercell in central Oklahoma, people will come). I decide to find a quiet location well in front of the storm. Near I-35, I see these two tornadoes (6:04 pm).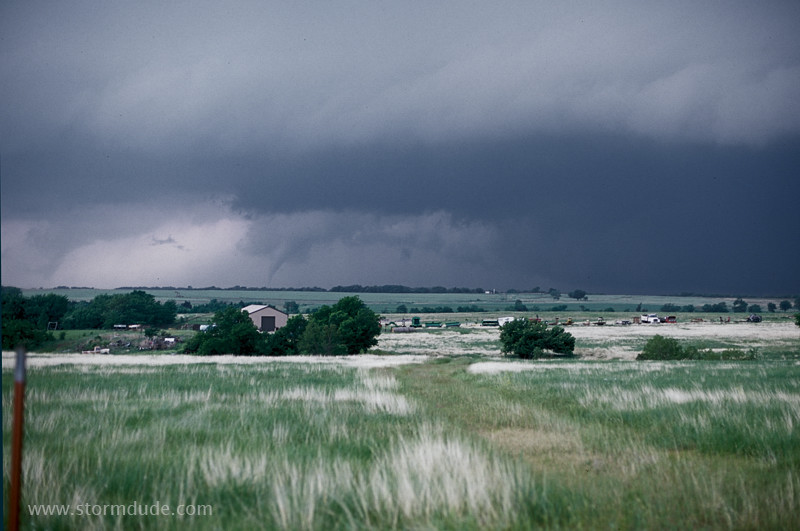 Newer tornado.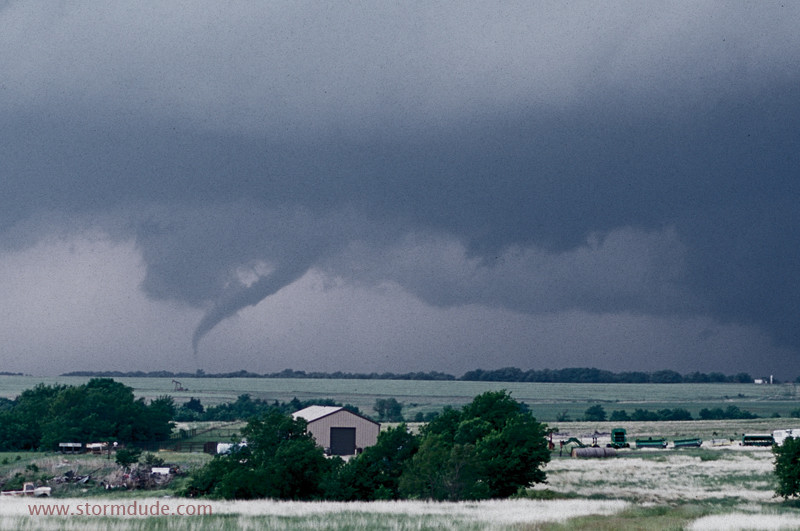 After seeing eight tornadoes over three and a half hours, I watch the last one dissipate (6:08 pm). Truly an unbelievable day.