May 22: Supercells in Northwest Kansas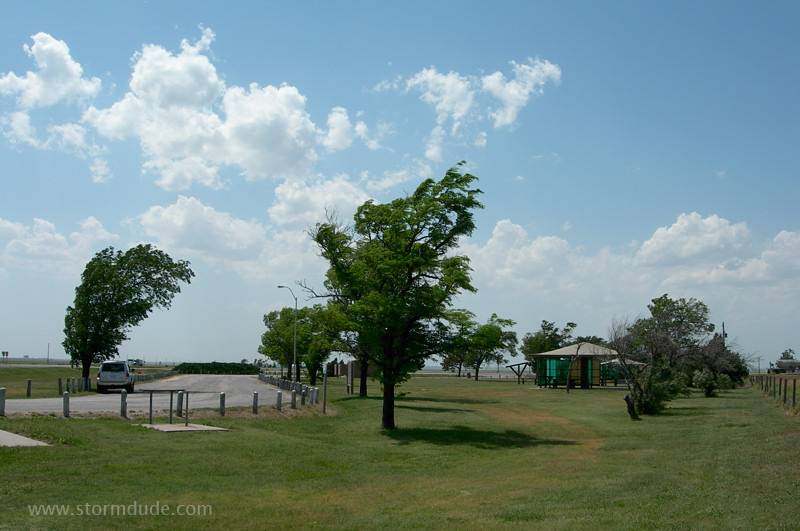 Early afternoon along the dryline northeast of Garden City, Kansas.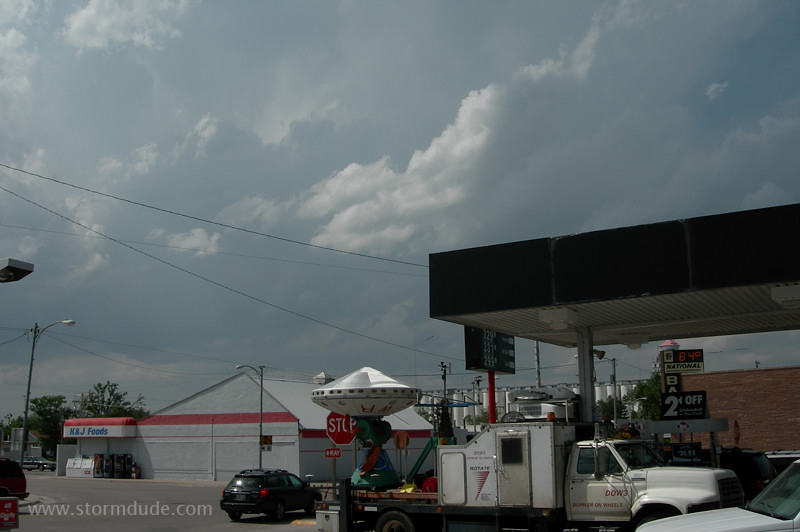 Strong convection near the small town of Dighton. The professionals pull in to the town's gas station a few minutes after me.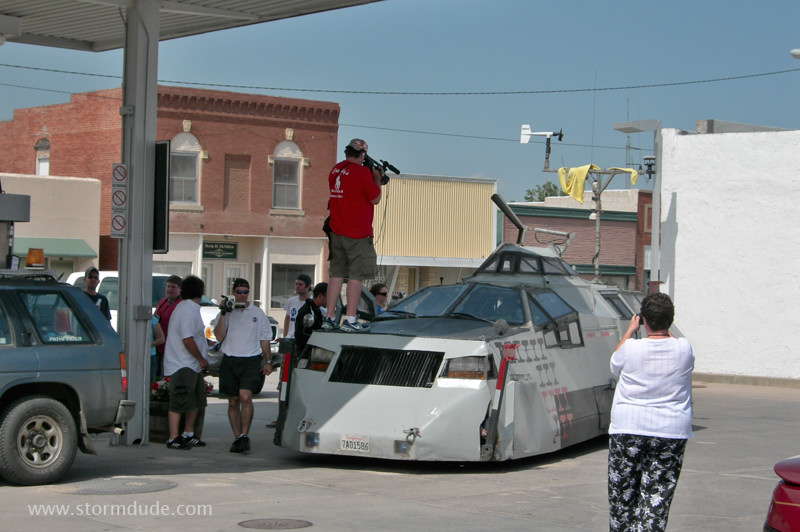 More attention than I'd ever want, but they're trying to do something no one has ever done before.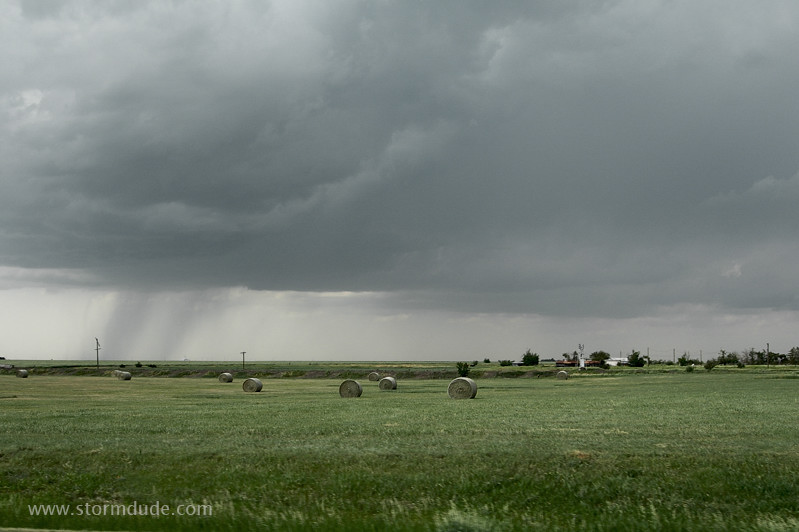 Back on the wide-open plains, following a developing storm on a warm Kansas afternoon.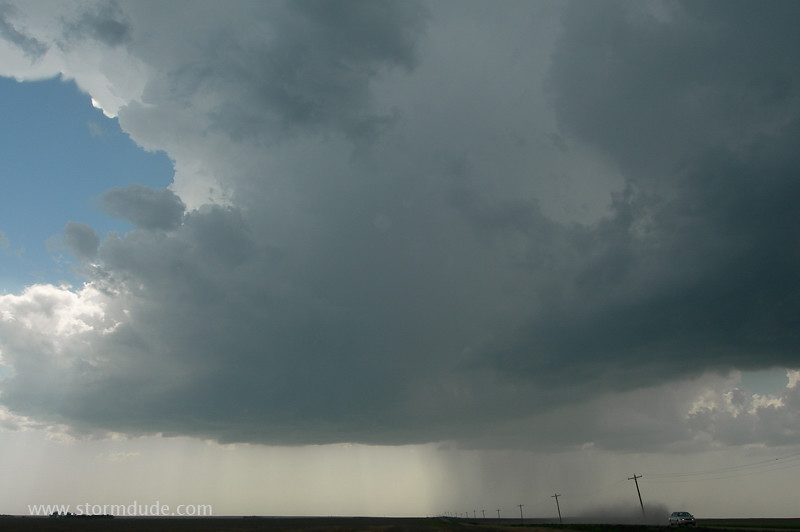 Birth of a supercell.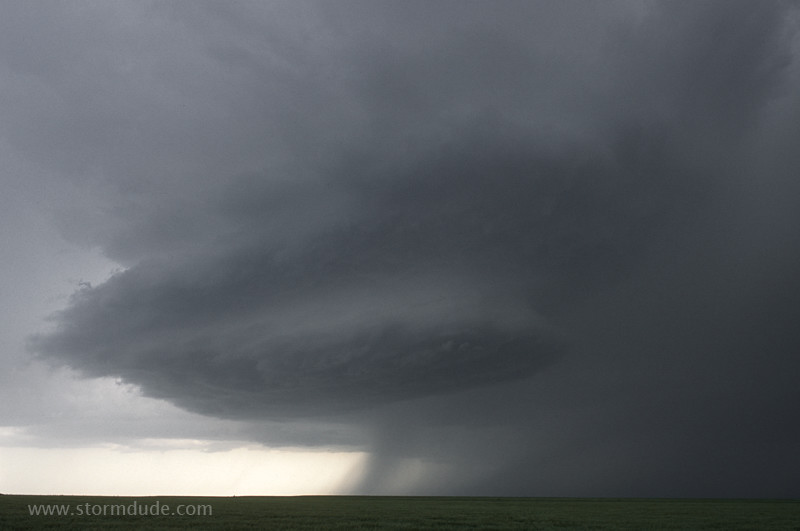 Beautiful updraft with strong rotation.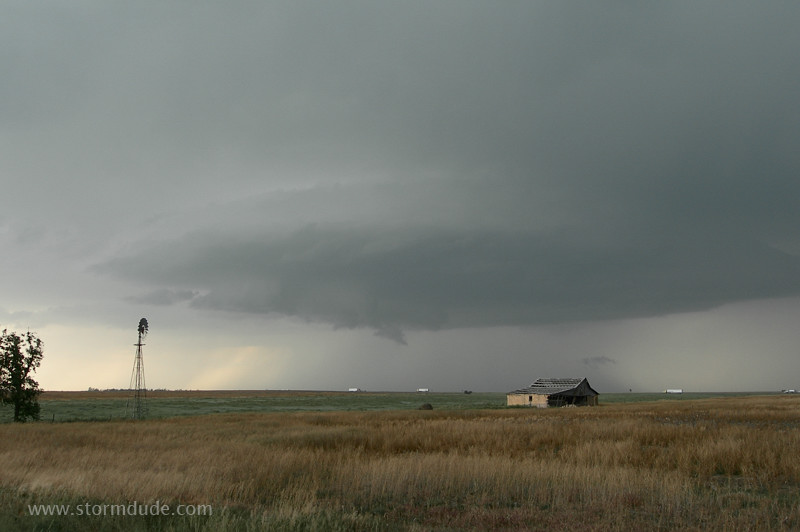 A few minutes later.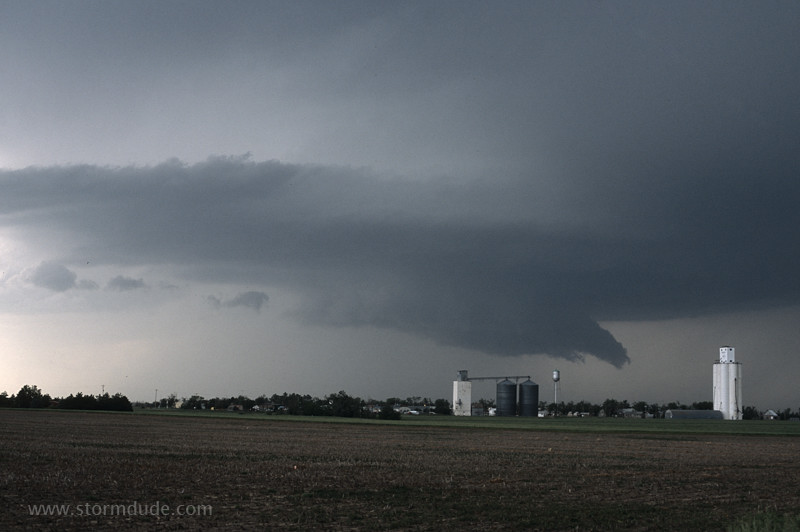 The strengthening storm skirts a small farming community.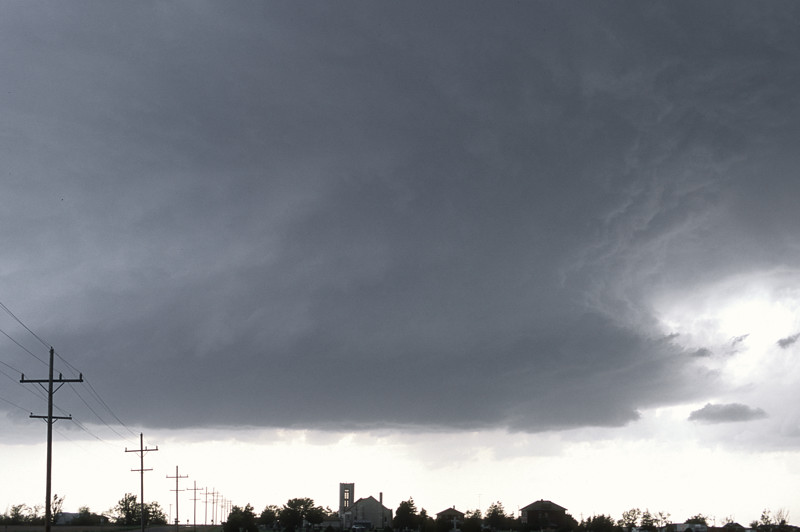 New storm forms just south of the original one.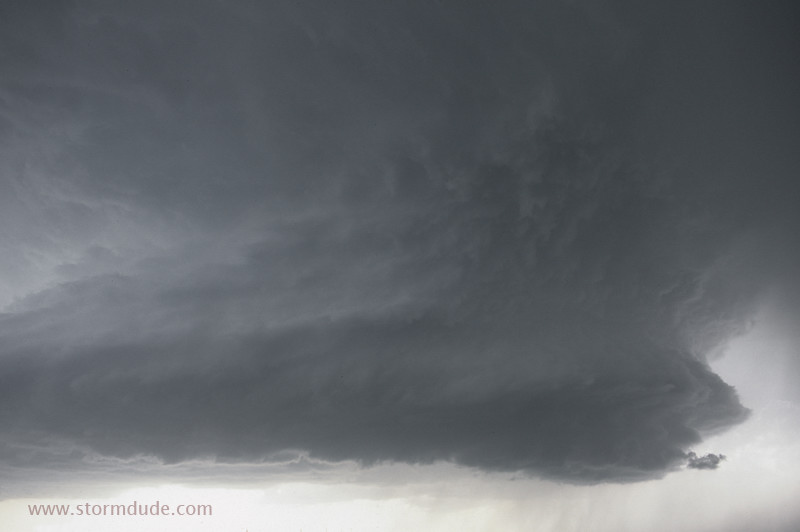 Beautiful layer-cake LP supercell just to my west.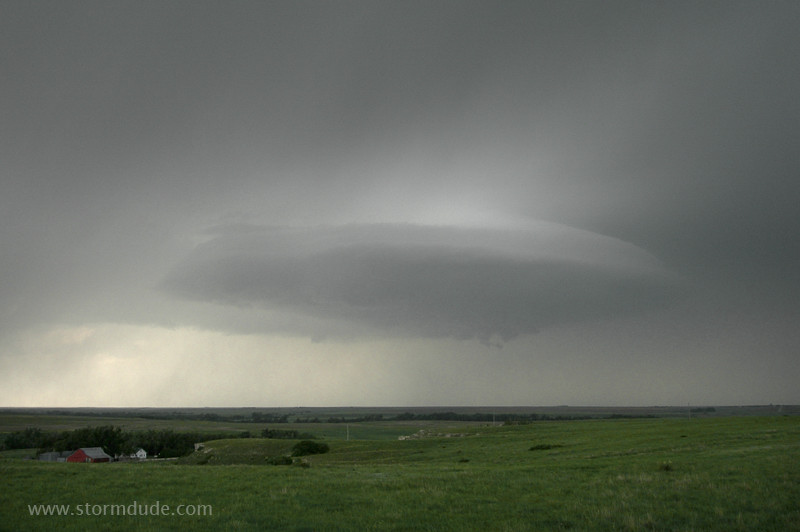 Flying saucer-like cloud on the original storm. It soon loses structure as the new storm steals inflow.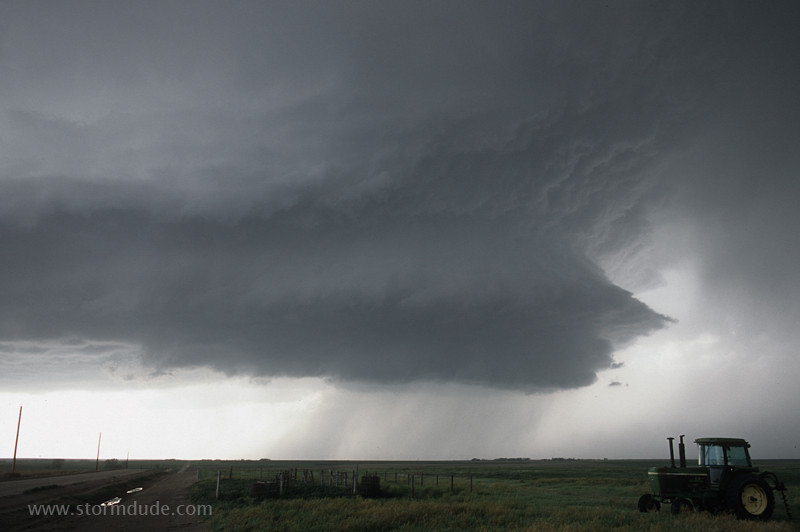 Breathtaking storm in a remote area northwest of WaKeeney.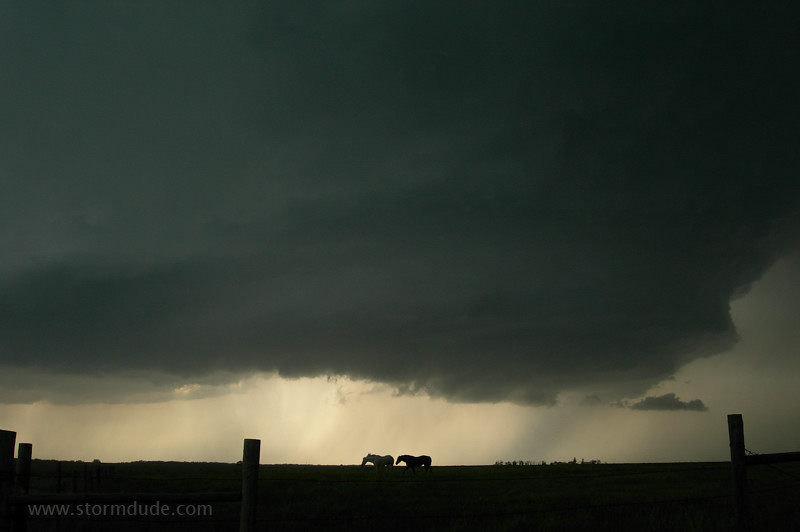 Horses ignoring the threat.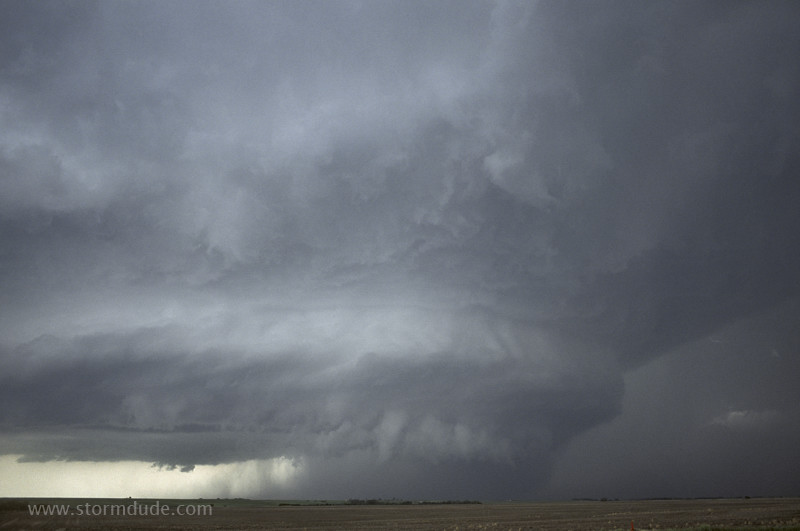 An incredible sight.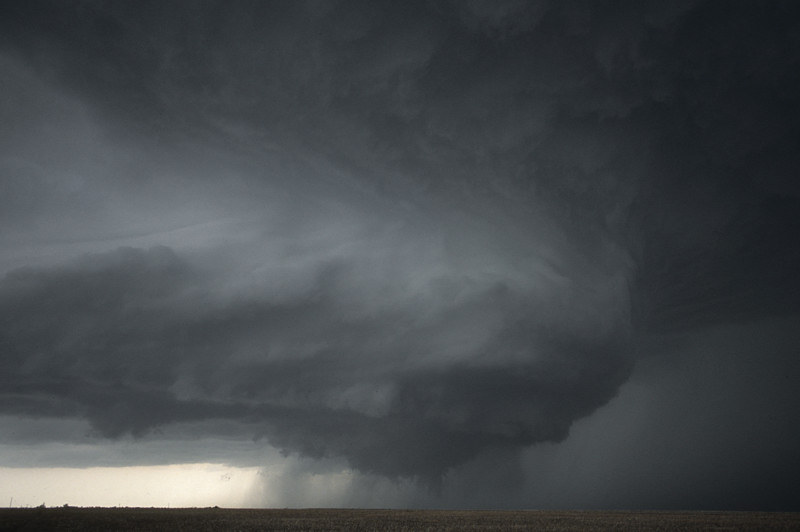 On the verge of producing a tornado.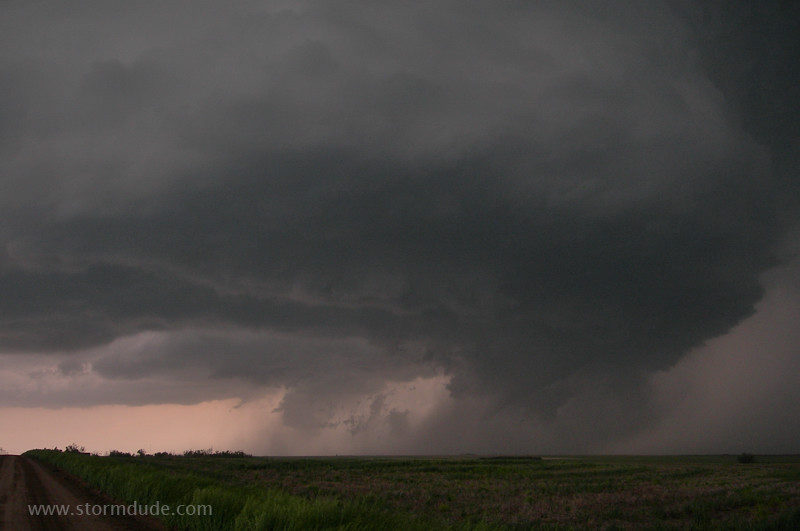 A few minutes later. Being closer would have given me a better view of the tornado, but then I would have missed the incredible views of supercell structure.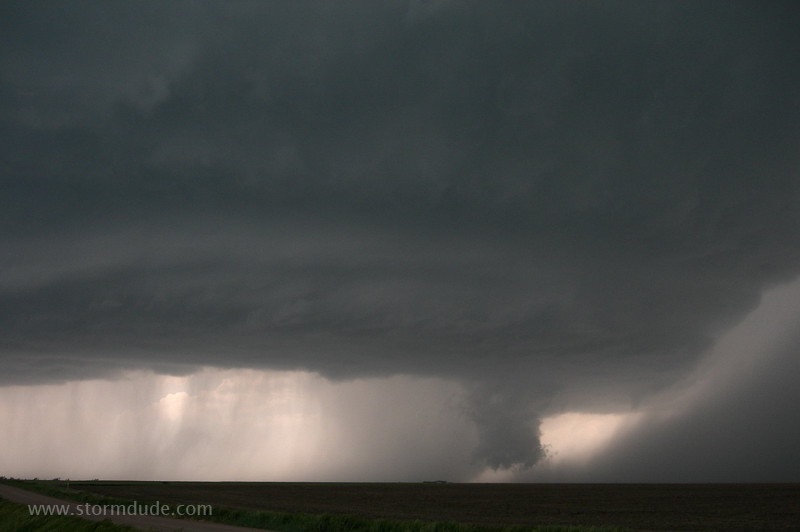 As dusk approaches, the next storm to the south is outflow dominant.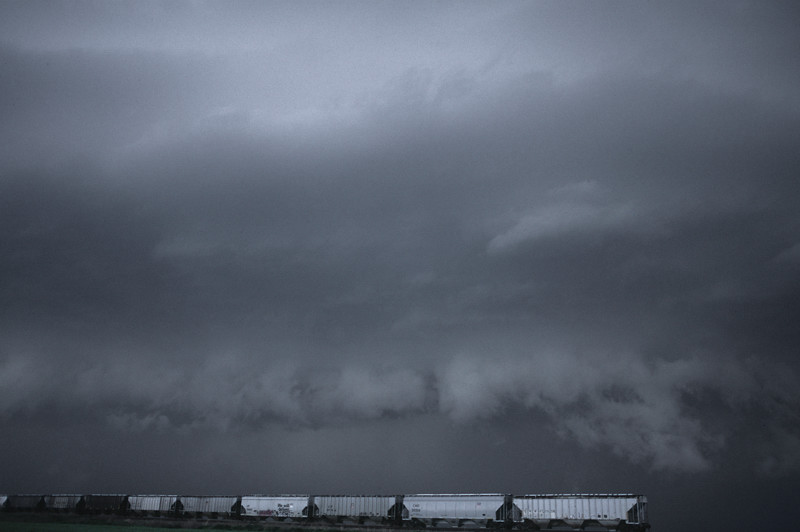 The end of another fantastic chase day.