May 12th: South Plains, Texas, Supercell and Tornado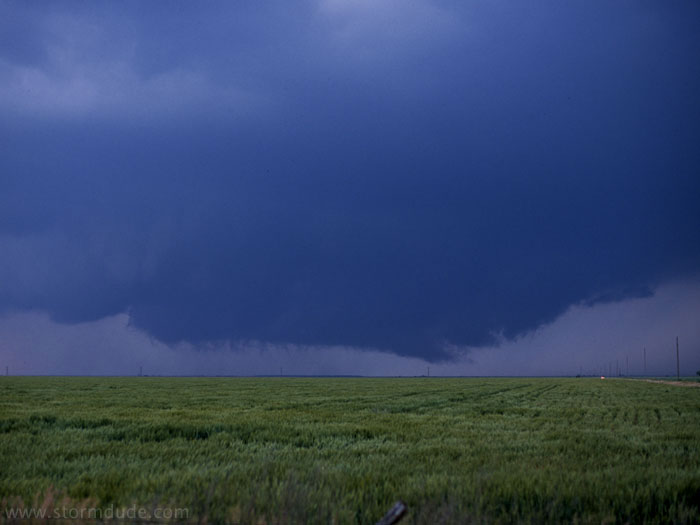 Wall cloud on slow-moving HP Supercell east of Plainview, Texas. This is a day when many chasers lose windshields from large hail as an erratic tornado closes off the only escape route.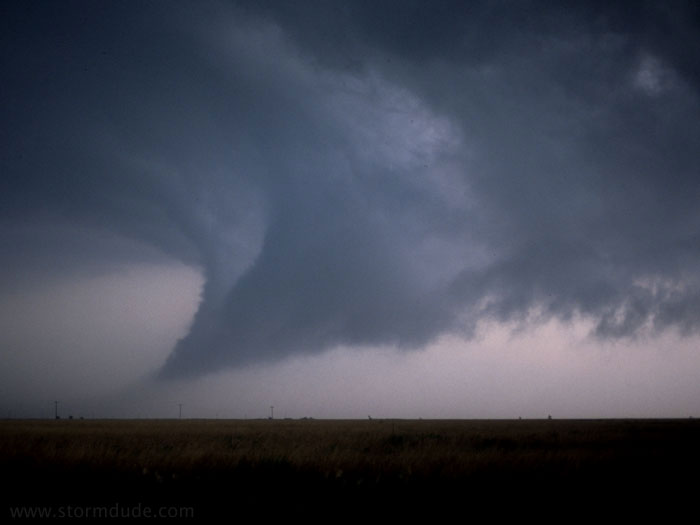 New wall cloud develops several miles to the northeast, but soon dissipates.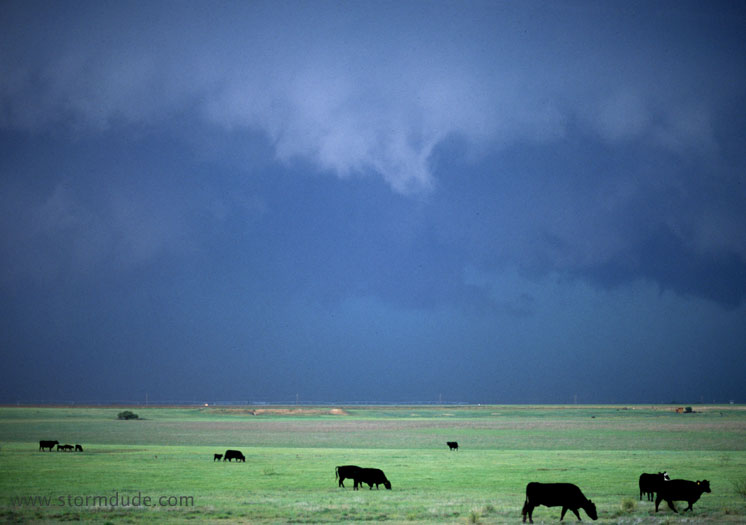 Rather than chase the activity to the northeast, I drive a couple of miles southwest, where this new wall cloud forms. The storm has an ominous look which I interpret as transitioning into outflow-dominated.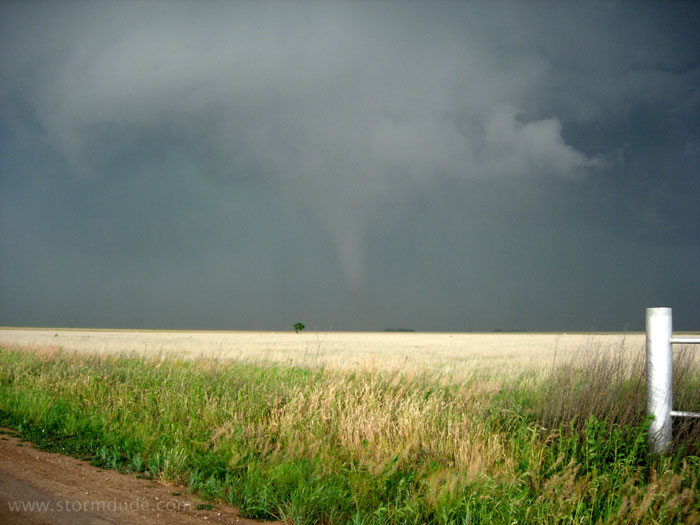 Instead, a strong rear-flank downdraft (RFD) generates a tornado.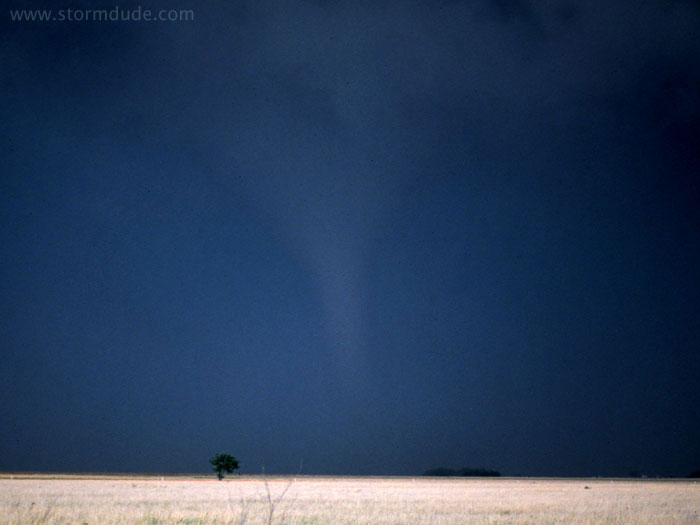 Closer view.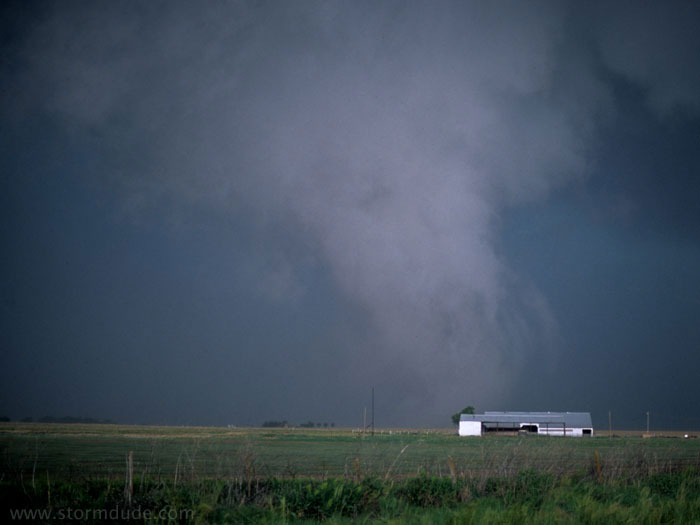 A rather strong tornado is drifting slowly northeast. It's about two miles away from me, so I relocate north about a half-mile in order to improve contrast. After changing lens, I get out of the car and realize the tornado has changed directions and accelerated towards me.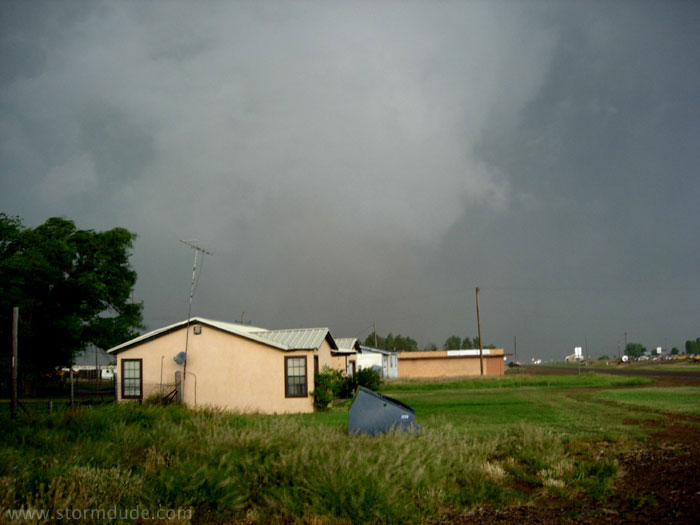 Photo of the lowest portion of the condensation funnel (after I drive a mile south). From my position I can hear an intense roar (a first for me). I try to compare the sound with the typical comments of "freight train" and "jet engine". This one clearly sounds like a jet engine, as if I were walking across the tarmac and a nearby jetliner were taking off. Many chasers north of this tornado are trapped by the storm and get pounded by baseball-size hailstones (but get some great video).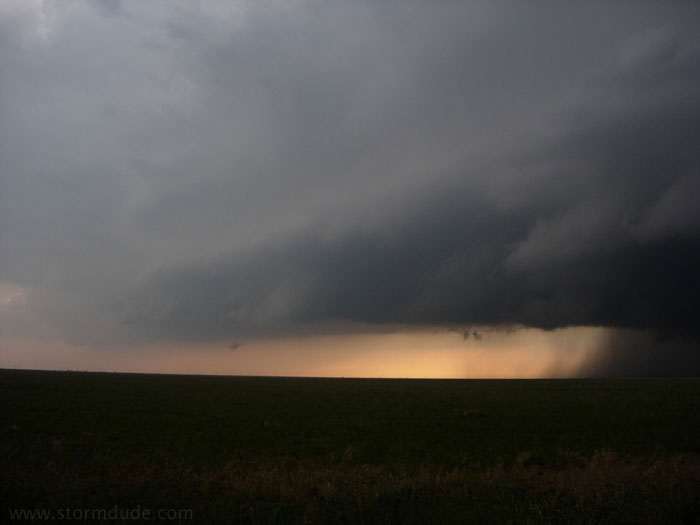 Early evening photo of the southwestern end of the now outflow-dominated storm.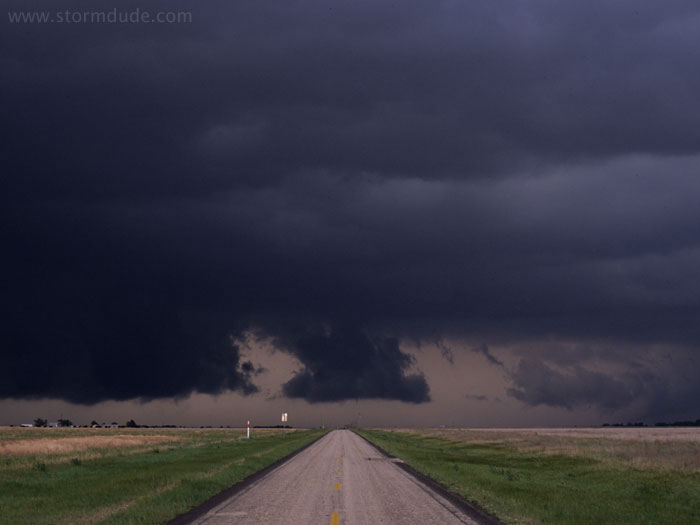 View looking north.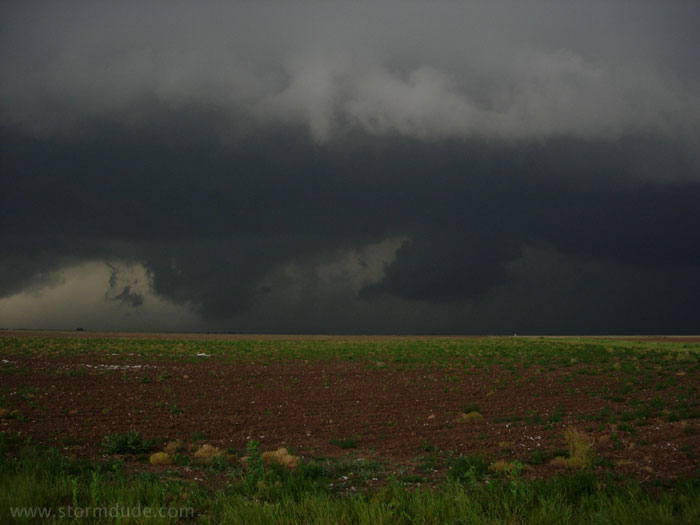 A few minutes later.
Disorganized updraft being undercut by cool surface outflow.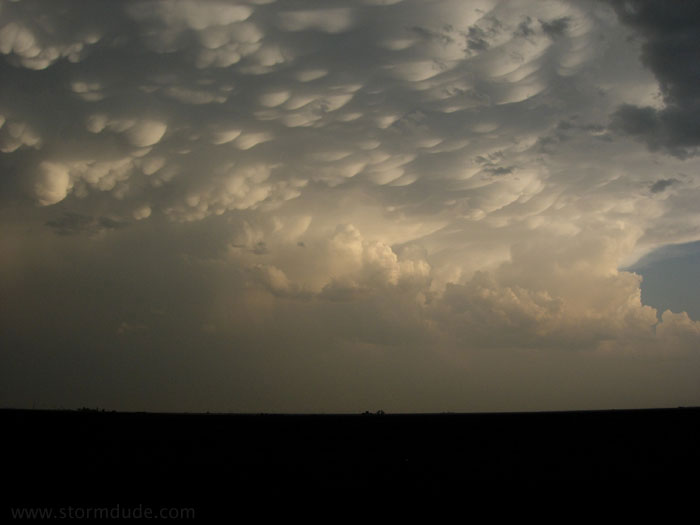 Mammatus on storm to the south, which later produced a strong tornado.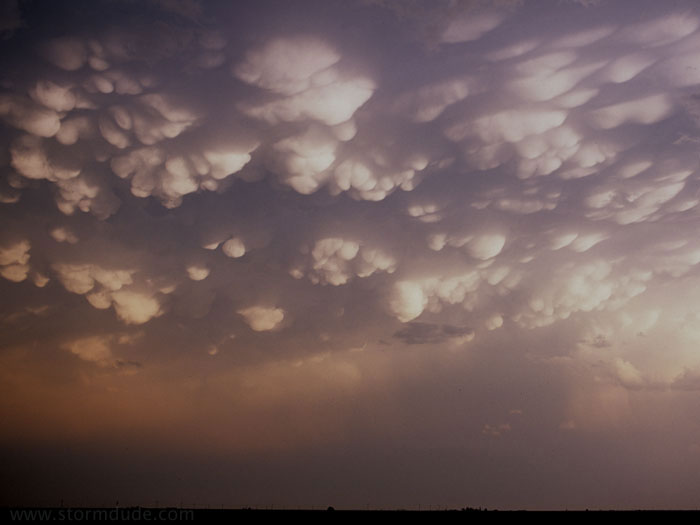 A little later.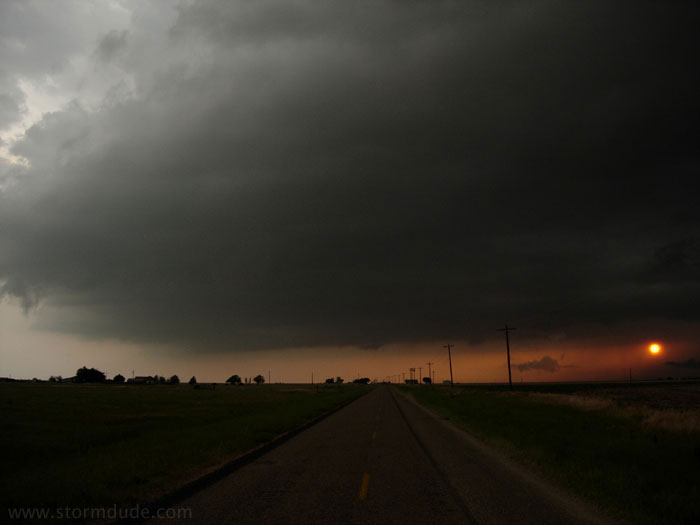 Sunset south of Plainview, after my first close encounter with a strong tornado.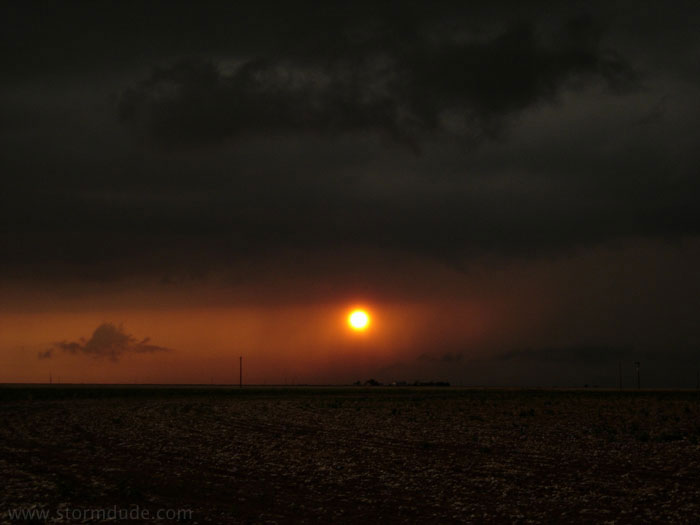 The end of a memorable spring day in the Texas Panhandle.