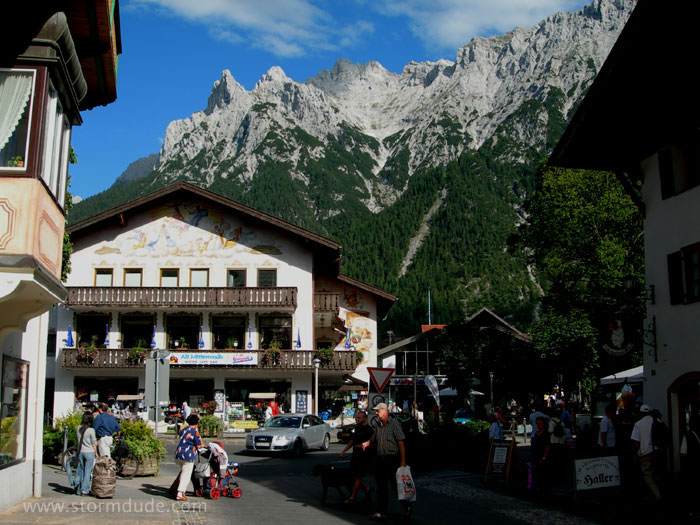 Arriving in the scenic village of Mittenwald in the Bavarian Alps, where we stay at the very pleasant Hotel Alpenrose in the center of the old town.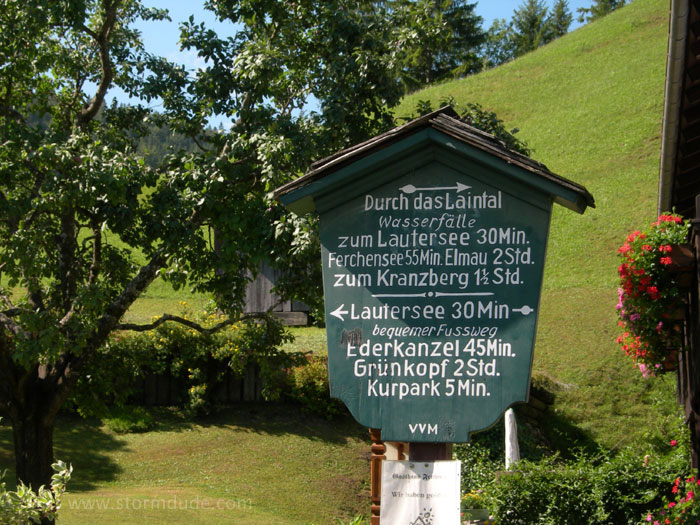 We hike out of town on a warm August morning.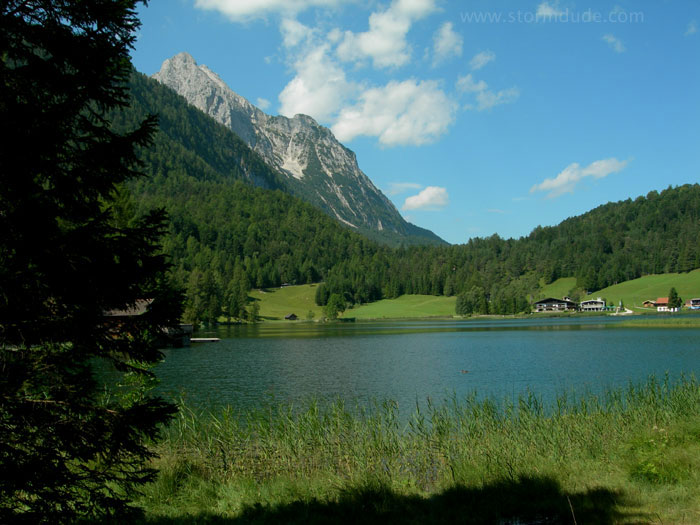 Passing Lautersee (see = lake).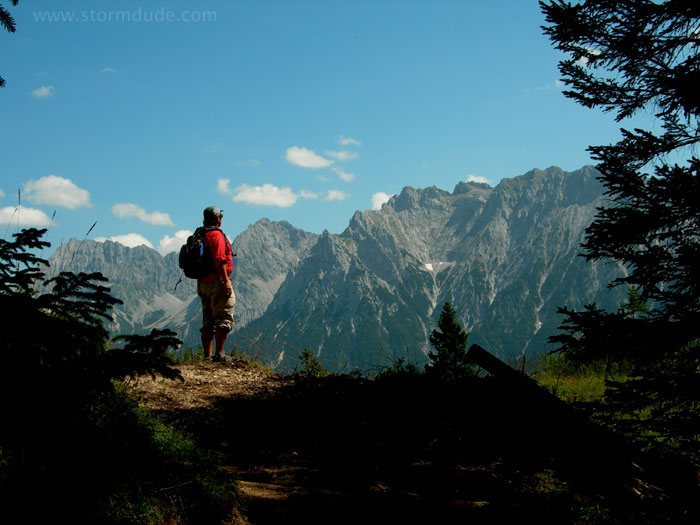 View of the mountains behind Mittenwald later that morning.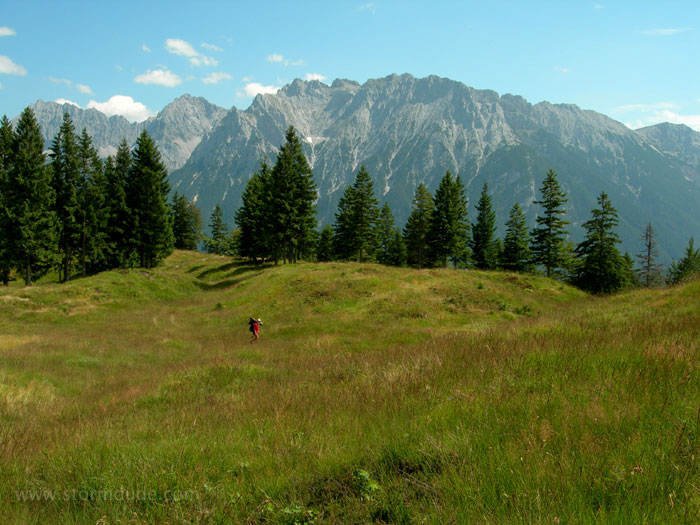 Idyllic alpine meadow.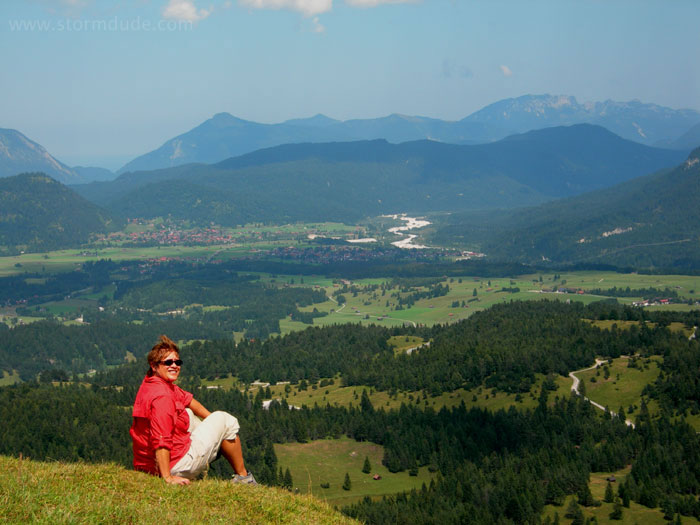 View from the top of Hoher Kranzberg.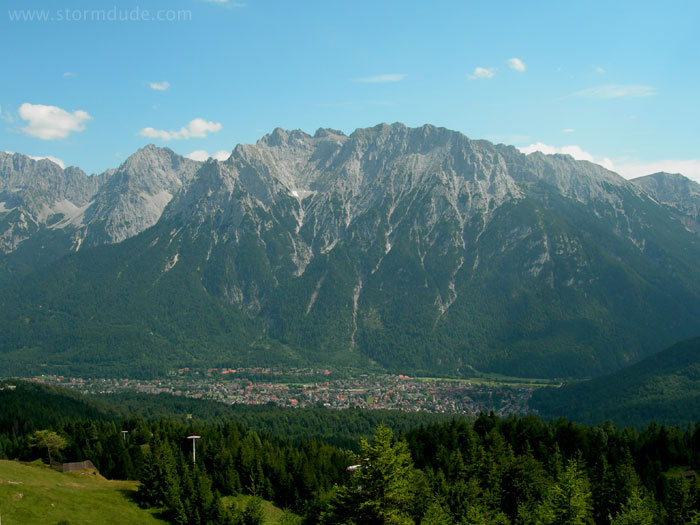 Mittenwald lies in a deep valley of extreme southern Germany. Austria is on the other side of these peaks.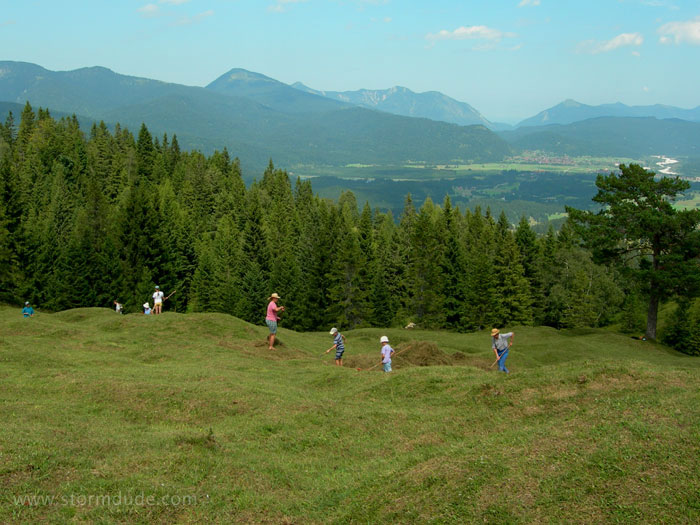 Bringing in the hay is a family event on a pleasant afternoon in mid-August.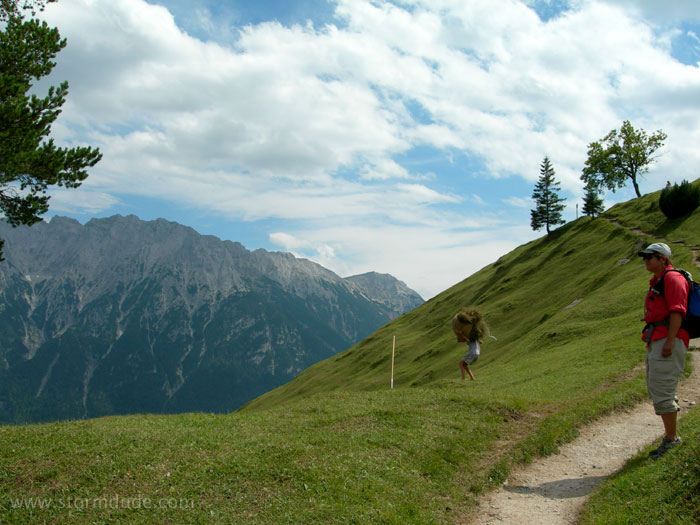 As we begin our hike back to Mittenwald, a boy struggles under a load of hay.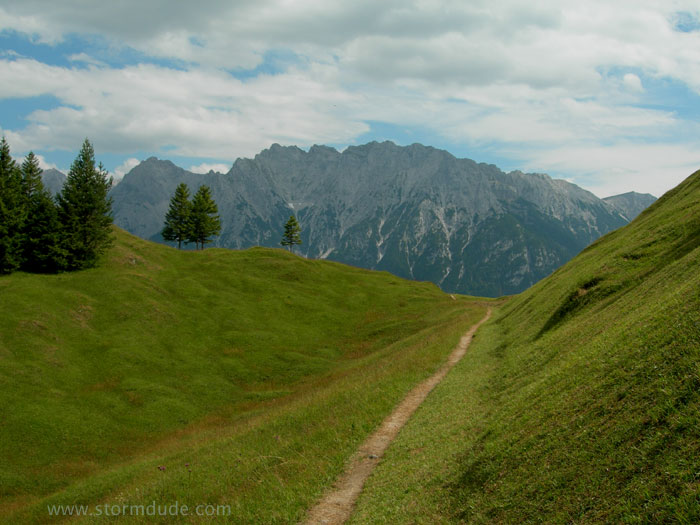 A shortcut down the mountain.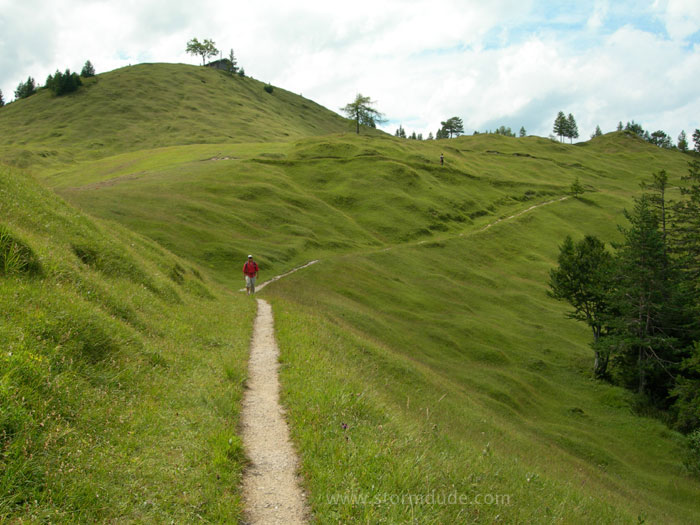 Frequent summer rains keep the landscape a deep green.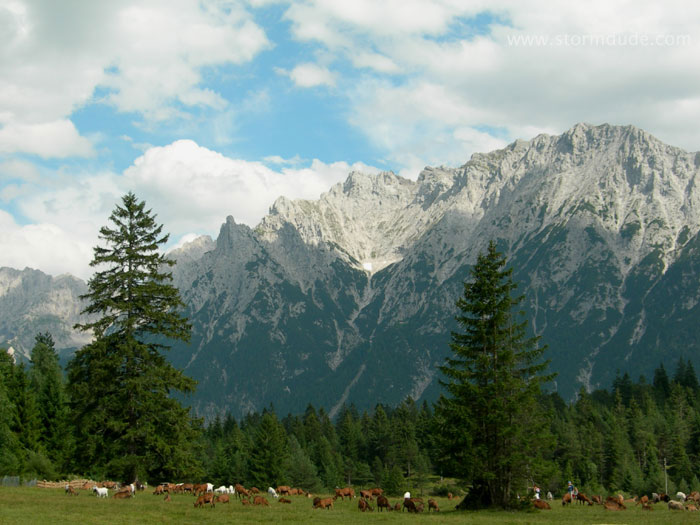 Herd of goats grazing in an alpine meadow.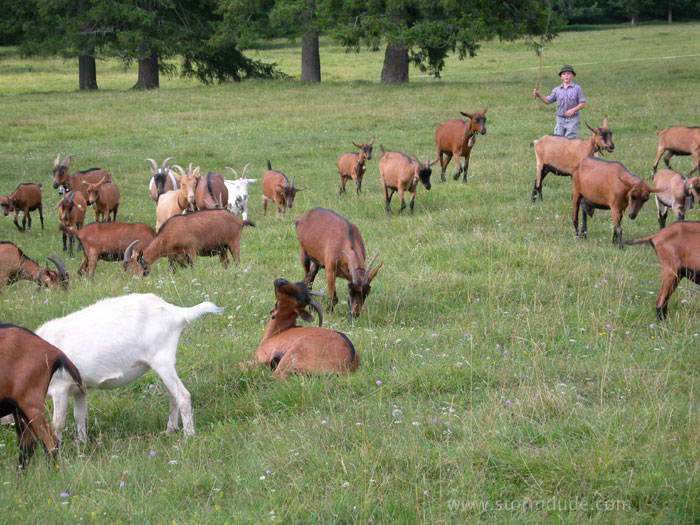 Young Bavarian goatherd.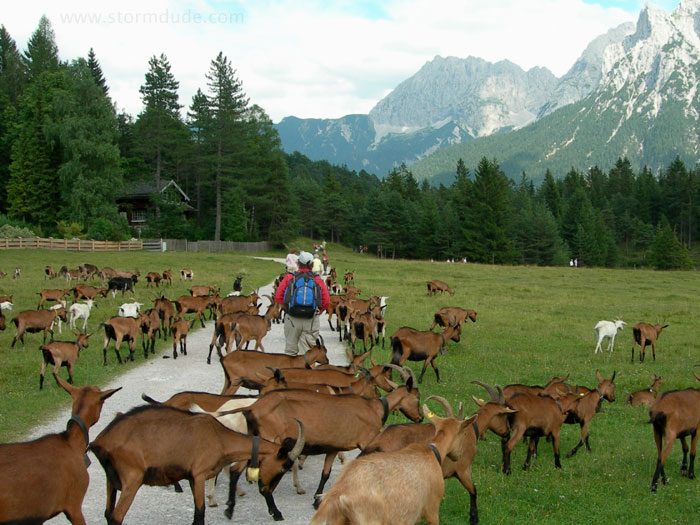 Pam gets caught in the traffic.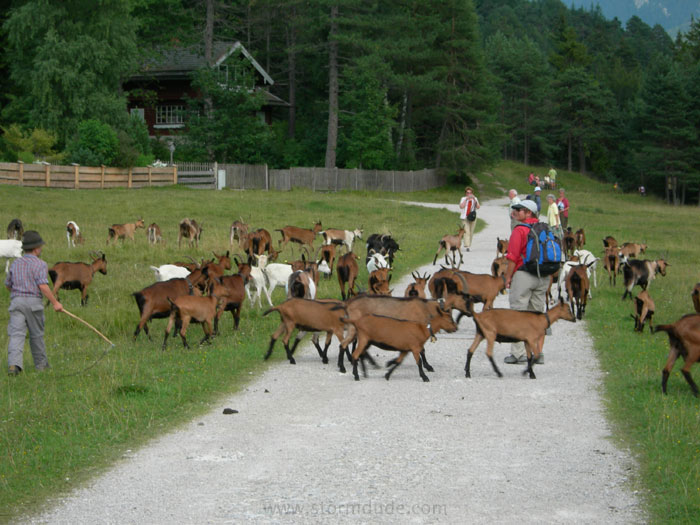 The goatherd comes to the rescue.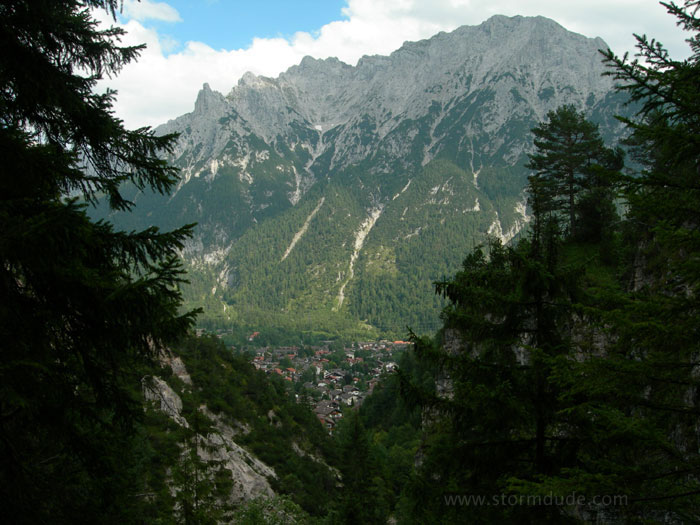 View as we descend into town.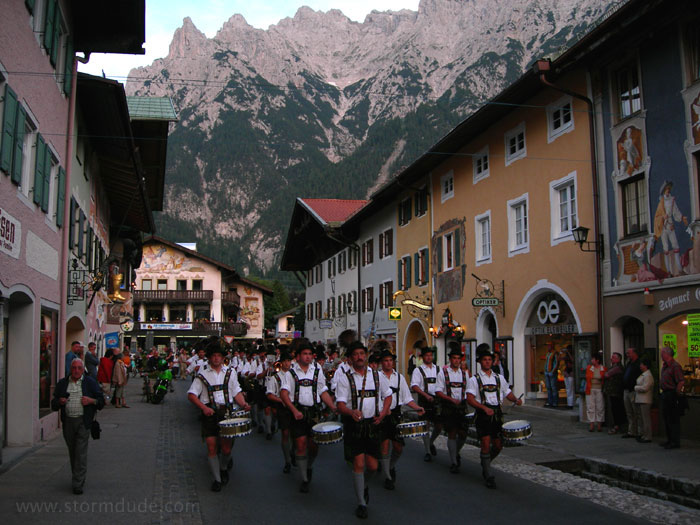 An evening parade of the local band completes the Bavarian experience.