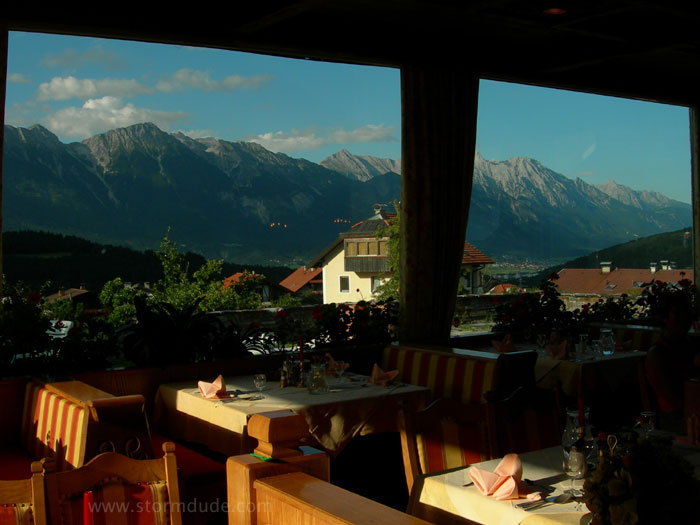 After a train to Innsbruck in the Tyrol region of Austria, we take a streetcar to the village of Mutters at the entrance to the Stubai Valley (Stubaital). This is our view at dinner in the Hotel Altenburg. Our room overlooks the adjacent farm, providing us with all the sights and sounds of the Austrian countryside.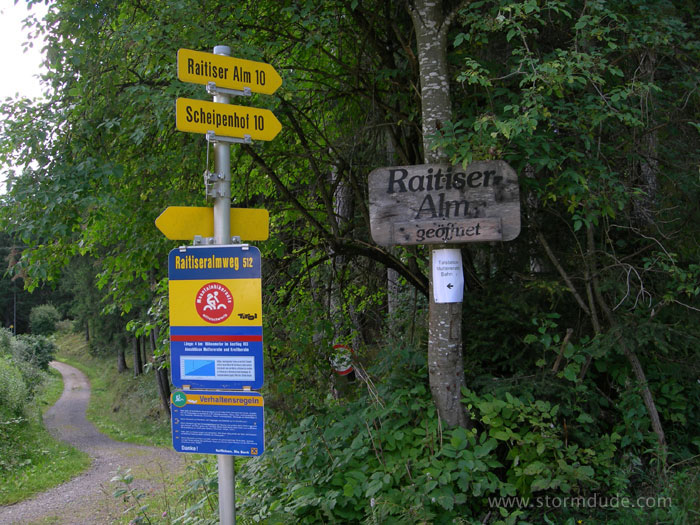 The next morning, we hike southwest out of town.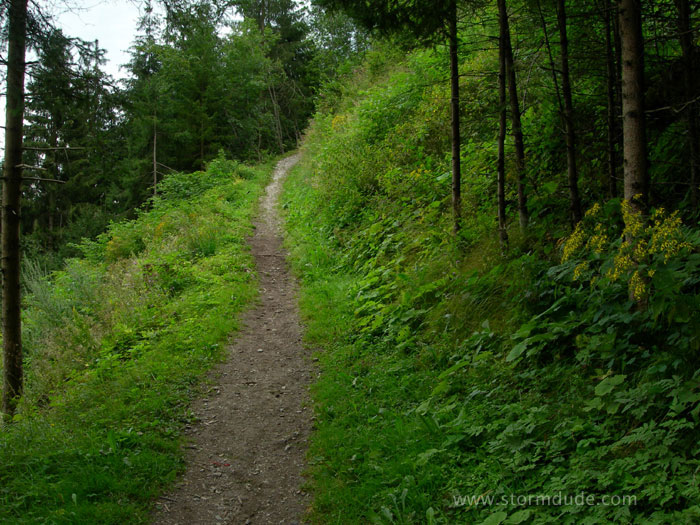 Trail leading up the mountain.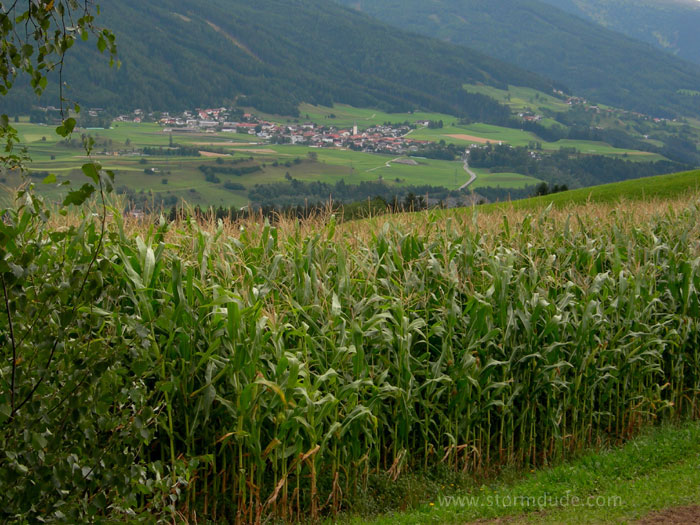 Passing through a farm at the entrance to the beautiful Stubai Valley.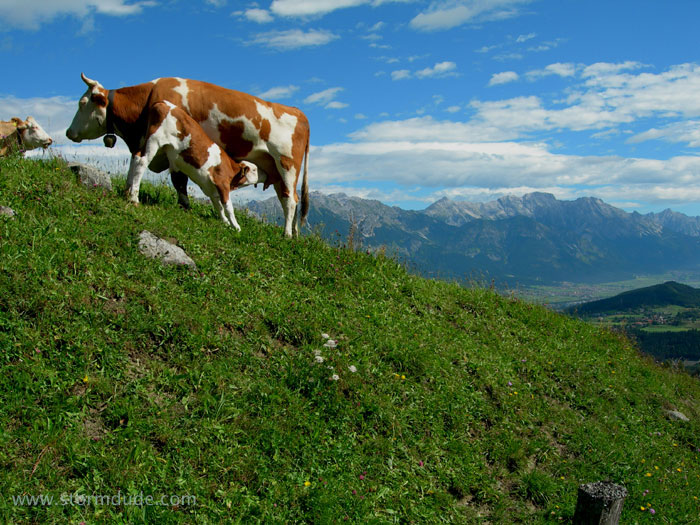 An Austrian calf enjoys breakfast with a view.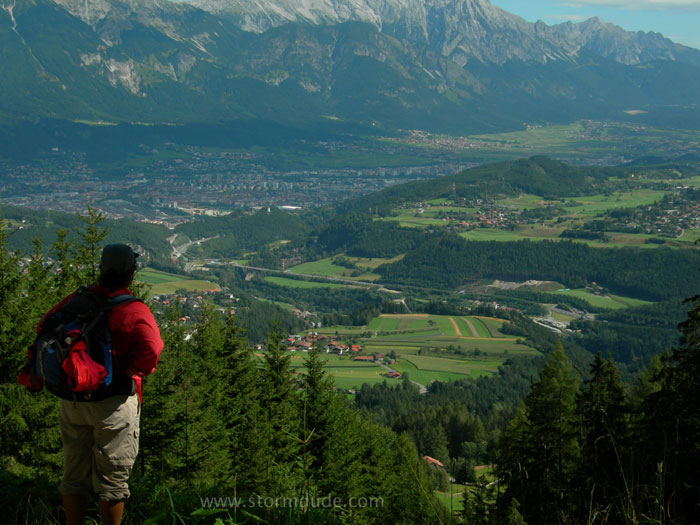 Looking down at Mutters in the foreground and Innsbruck in the background.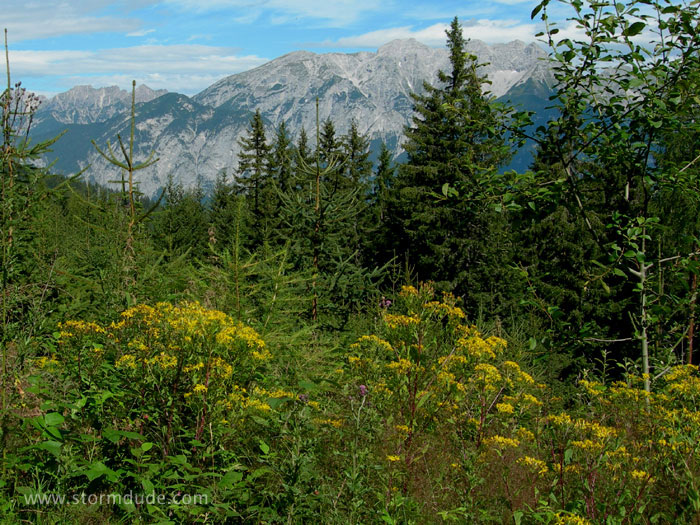 Looking northwest as we climb the mountain.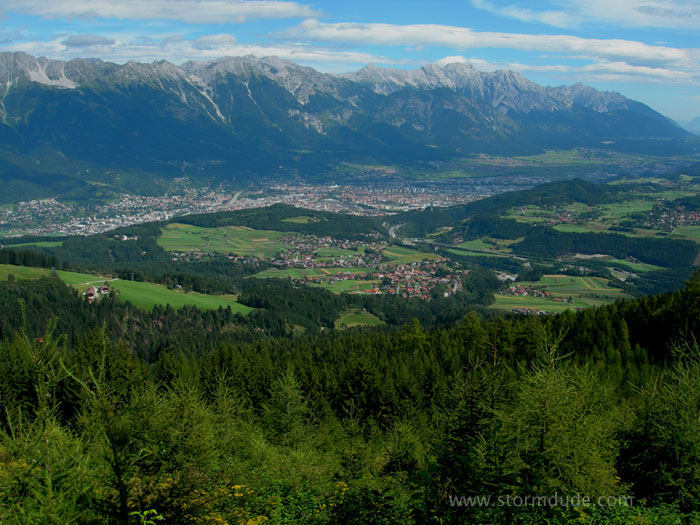 Spectacular view as we near our lunch stop.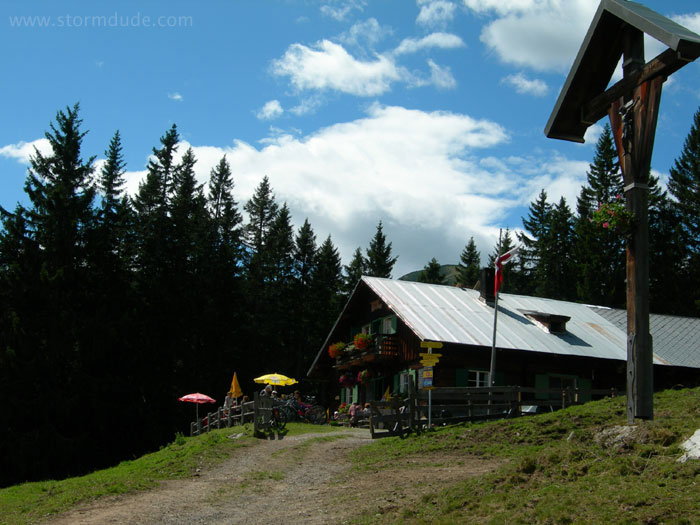 Raitiser Alm, where we enjoy a hot lunch of sausage and sauerkraut.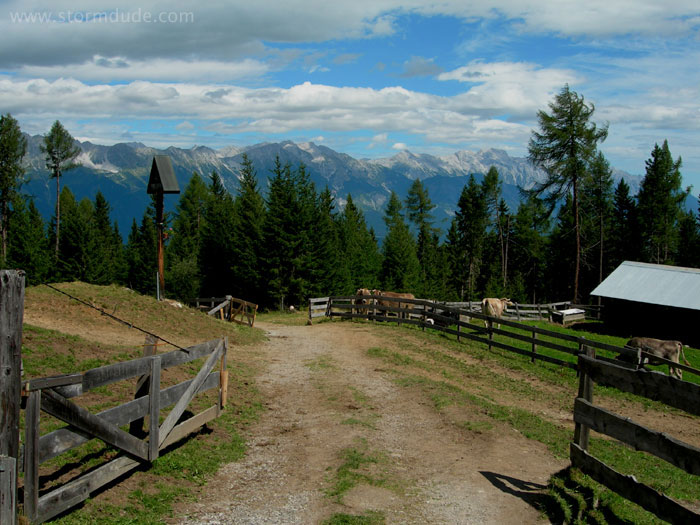 After lunch, we begin our hike to the next village and our Pension (bed and breakfast) at Telfes.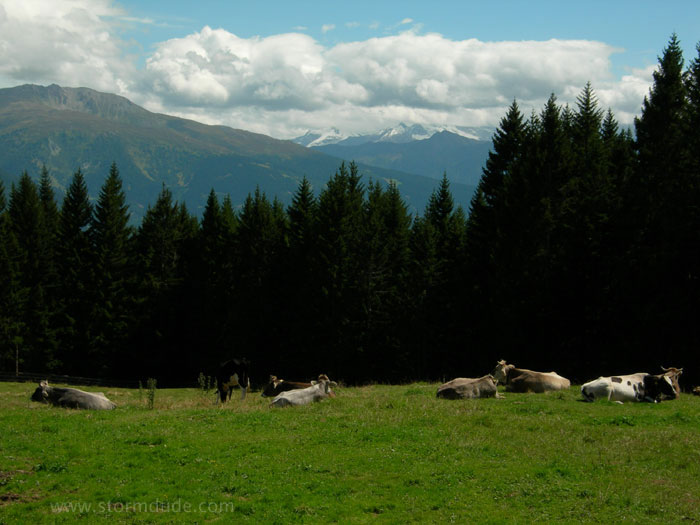 Our first glimpse of Austrian glaciers.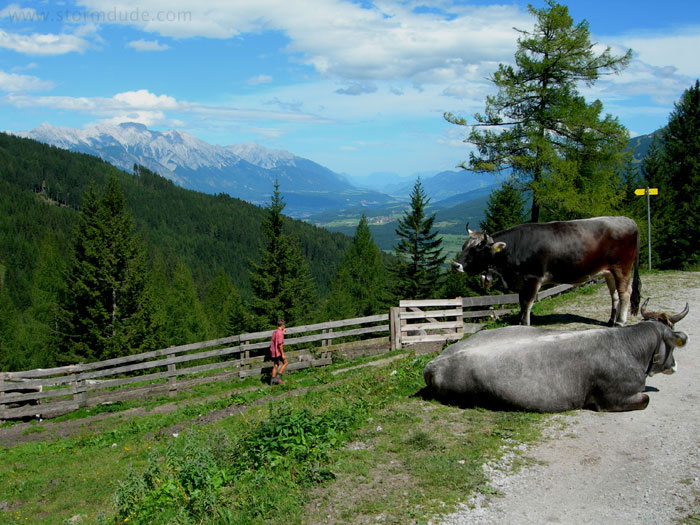 Summer afternoon in the Alps.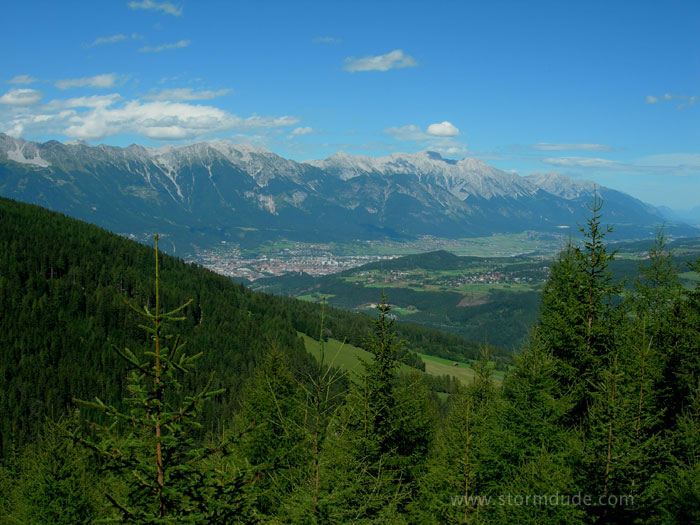 Looking east as we descend.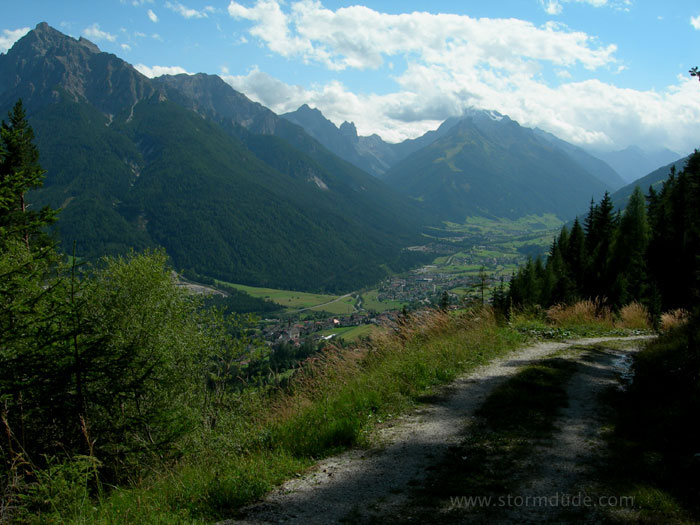 Around the bend we begin hiking further into the Stubai Valley.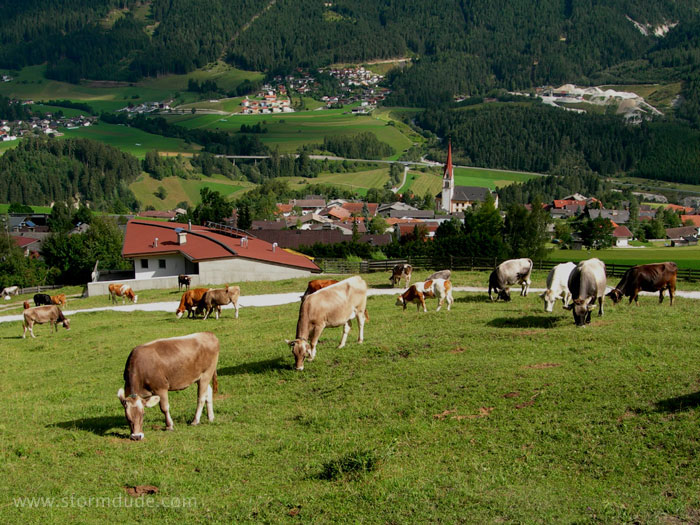 Just above Telfes, the path takes us through a hillside pasture. We are on our way down to the Pension Edelweiss, another enjoyable bed & breakfast.
Three Austrian hikers coming from the other direction.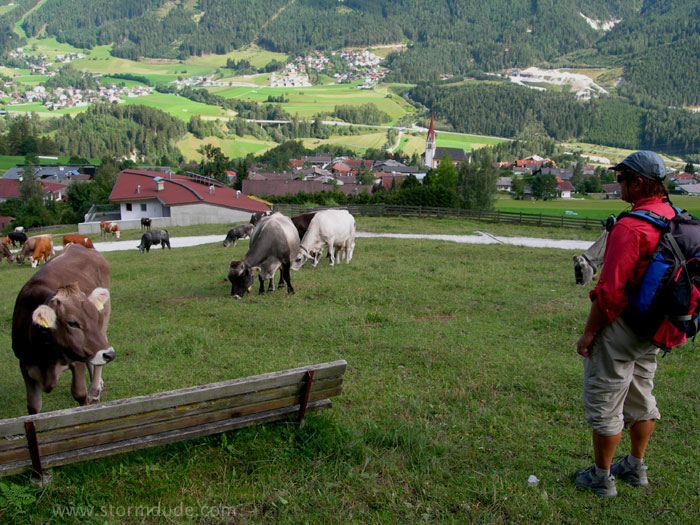 Waiting for the cow to finish with the bench so we can rest.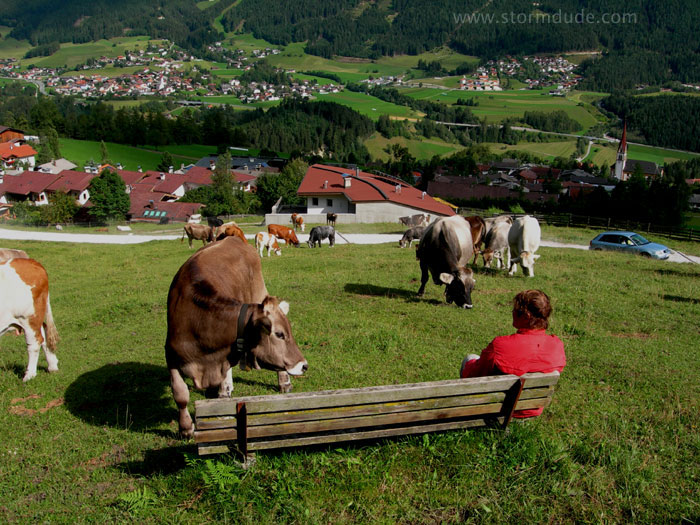 The cow appears confused by the situation....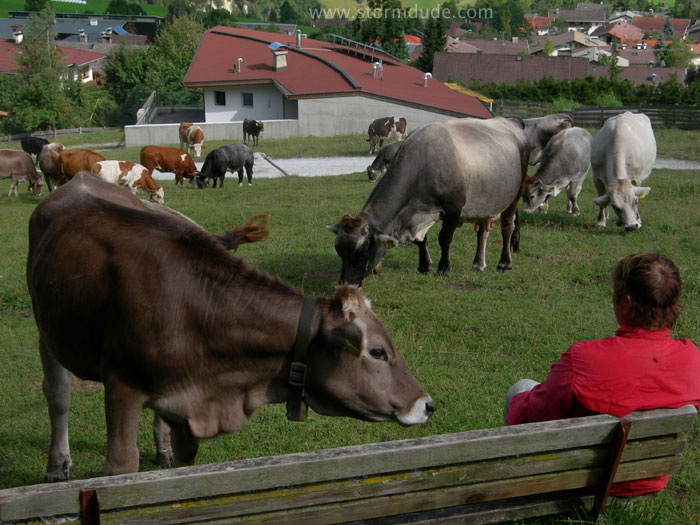 ...and decides to take a closer look.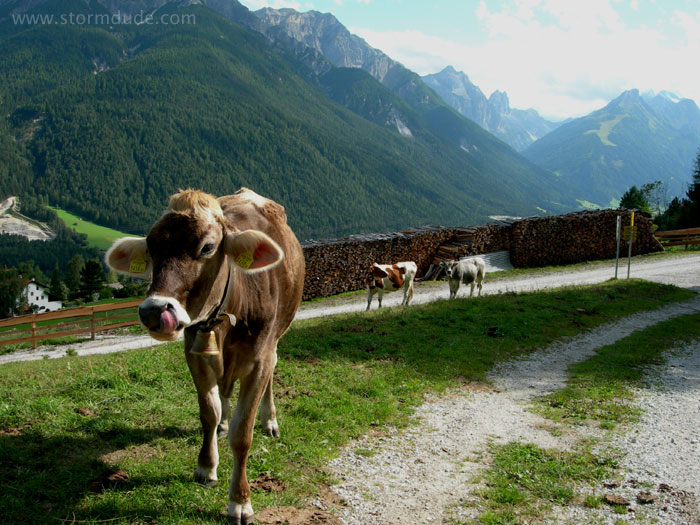 Hiking through farms is one of the joys of the Austrian Alps.