Day 1: Wolverton to Watchtower and Pear Lake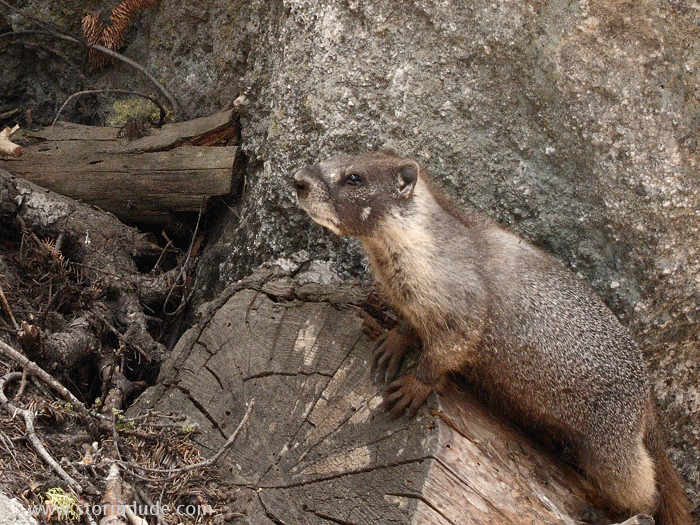 Marmot just above the Wolverton trailhead in Sequoia National Park.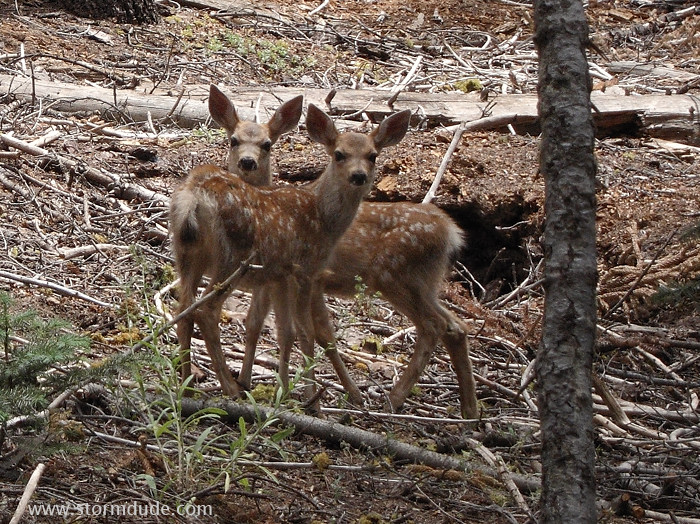 Two curious fawn along the trail.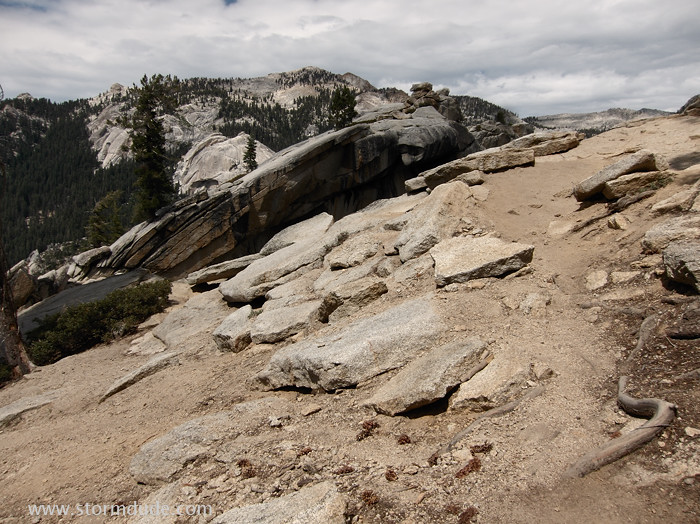 Approaching the Watchtower after a couple of hours of hiking.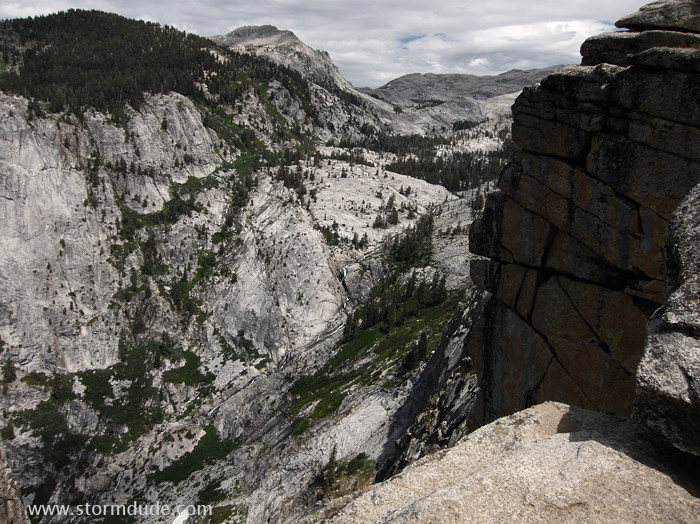 Spectacular view into the deep canyon carved by the Kaweah River.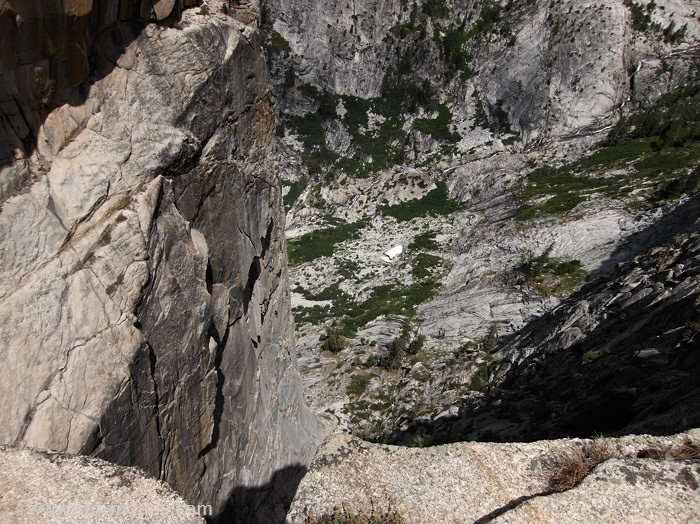 Peeking over the edge of a vertical cliff.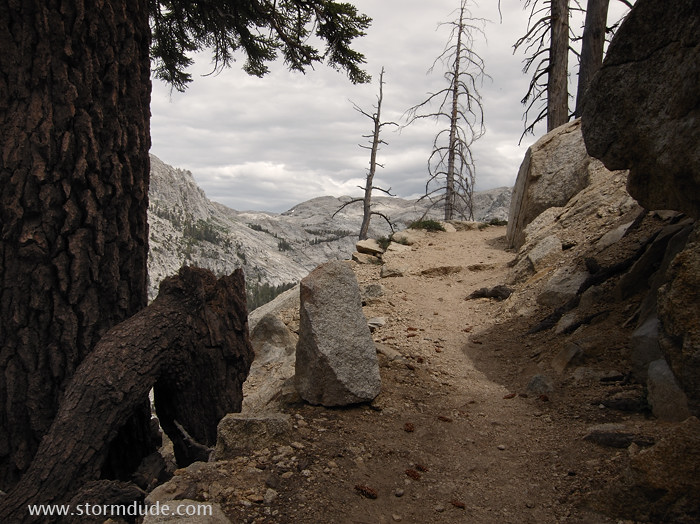 A narrow trail carved into the side of a steep mountain makes this an exceptional backpacking experience.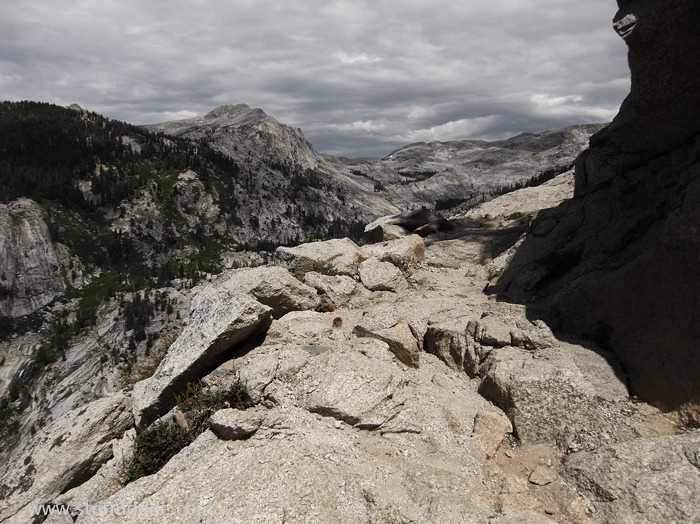 The path narrows and the cliff steepens.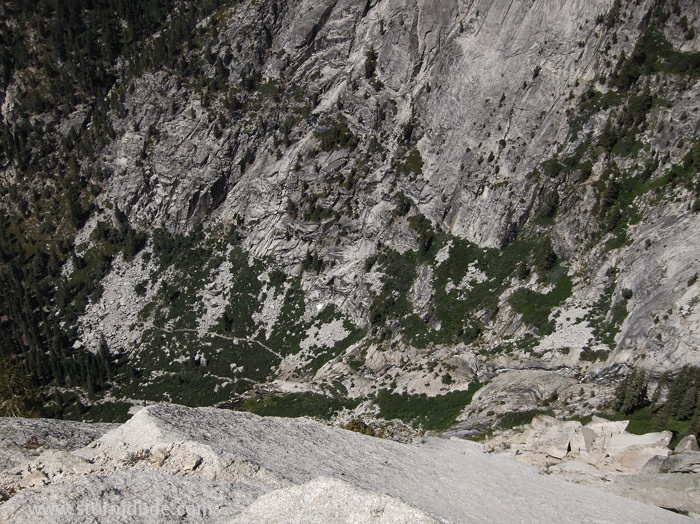 Holding my camera out over the edge.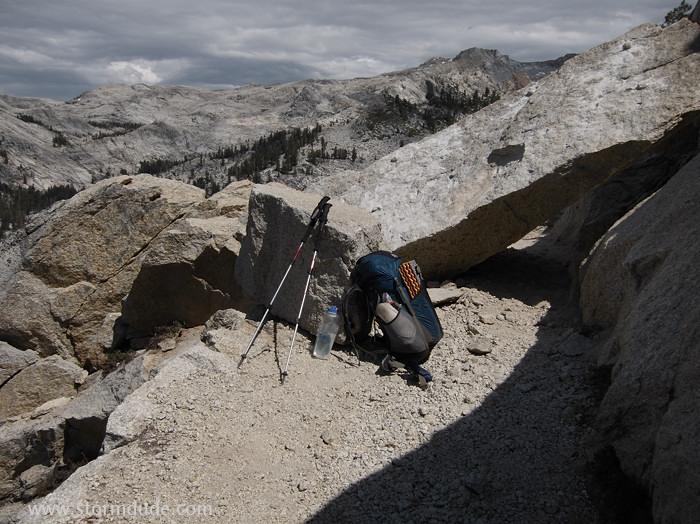 A slab of granite blocks the trail, but there's room to crawl under it.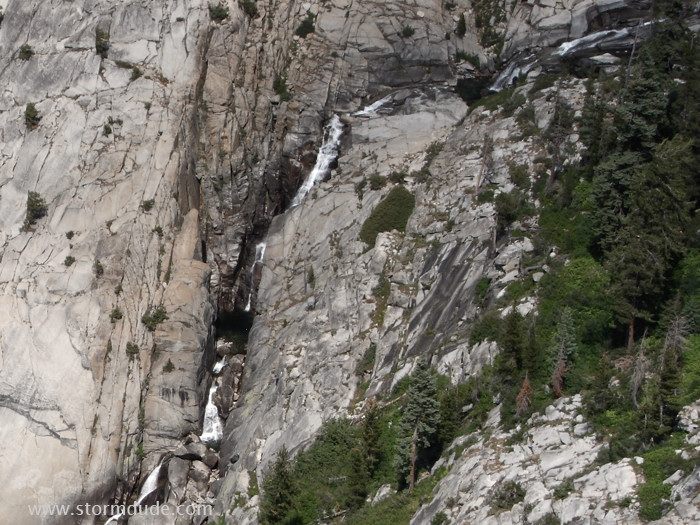 Zoomed-in view of Tokopah Falls in the canyon below (Tokopah means "high mountain valley").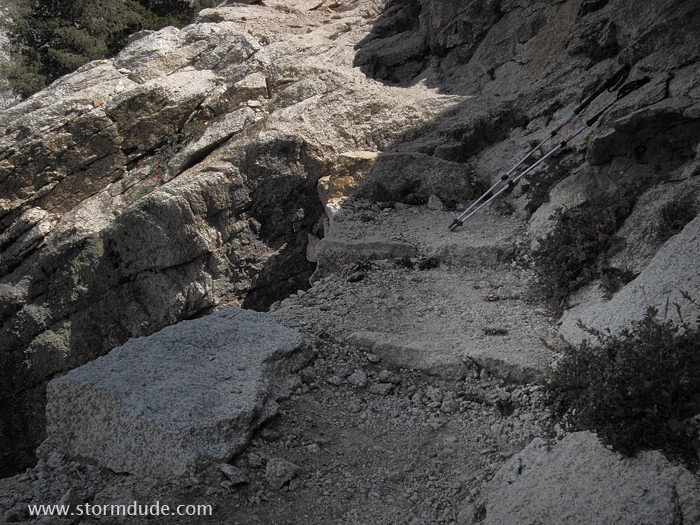 The narrowest part of the Watchtower trail (about three feet wide). Nothing too dangerous if you're paying attention, and the winds aren't too strong or gusty, and you don't have acrophobia.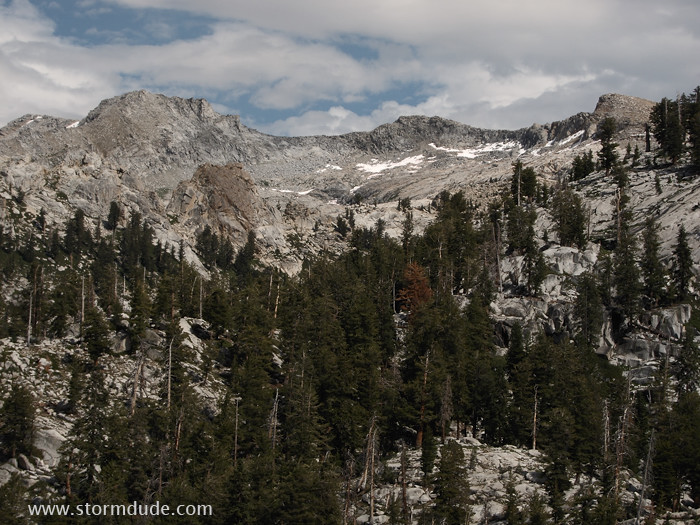 Around the bend and the view opens up towards the ridgeline above Pear Lake.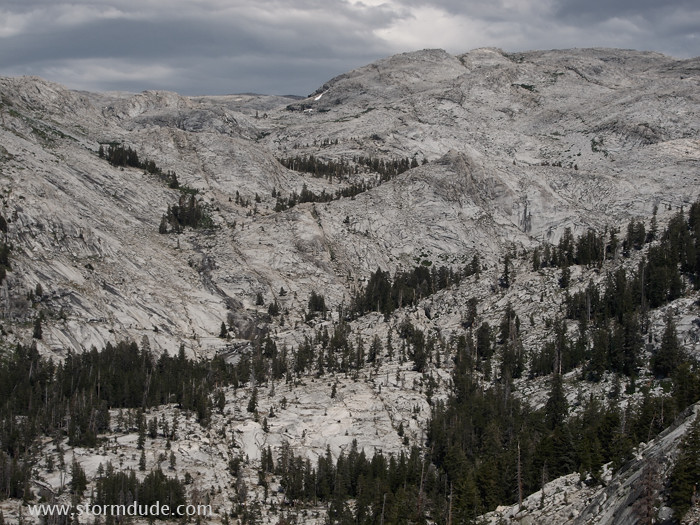 Further to the left is the barren granite leading to the Tableland.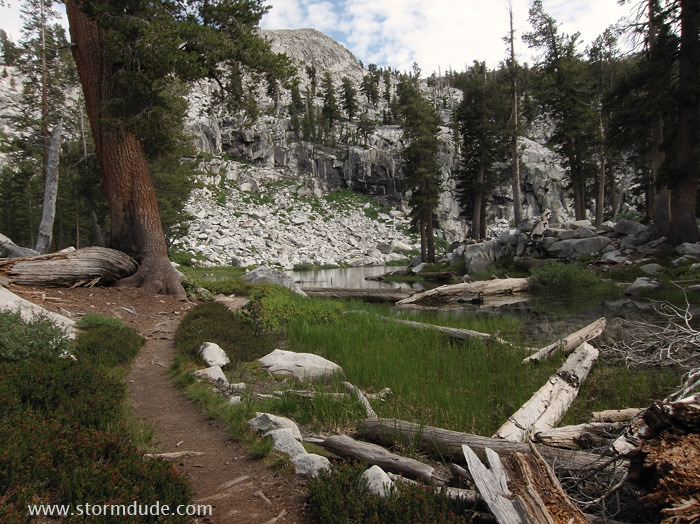 Heather Lake, the first of three lakes before you get to Pear Lake.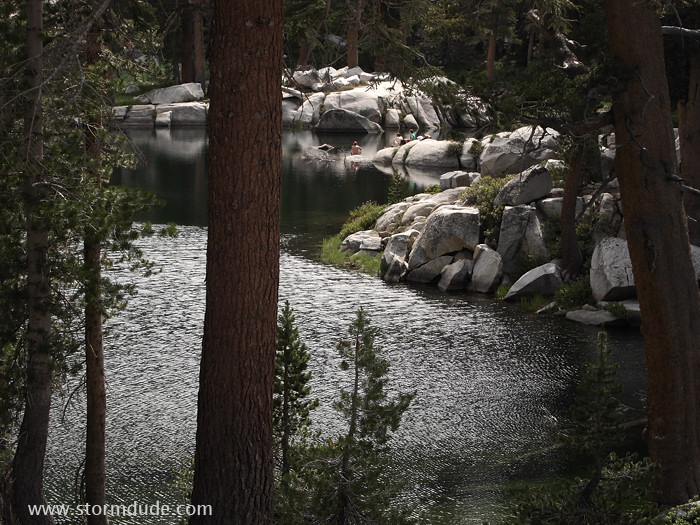 Day hikers cooling off at Heather Lake.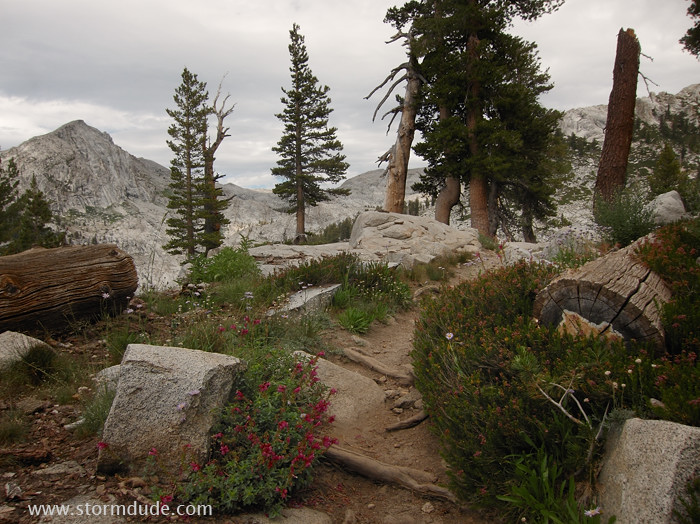 Wildflowers along the trail as it roller-coasters between the lakes.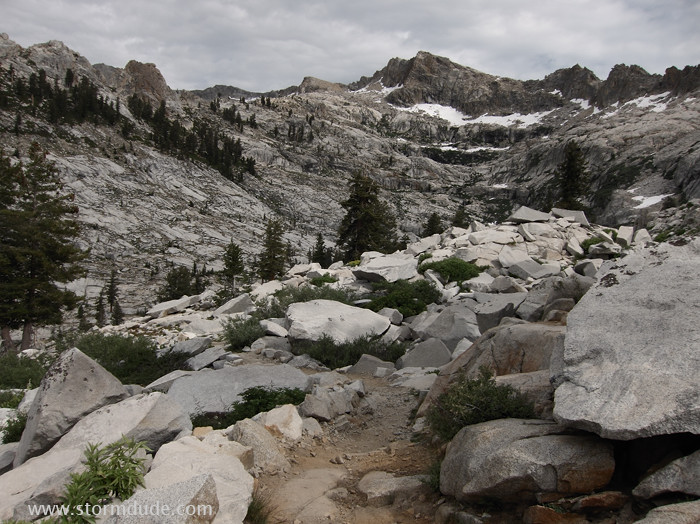 Nearing Emerald Lake.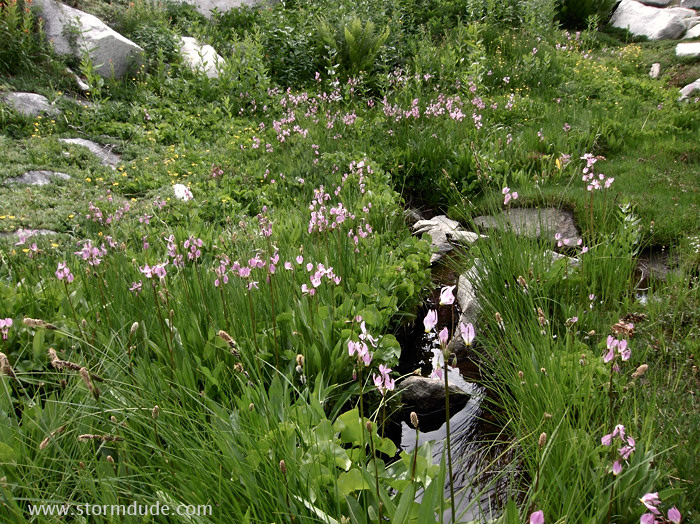 Heavy snowfall last winter has resulted in an abundance of wildflowers.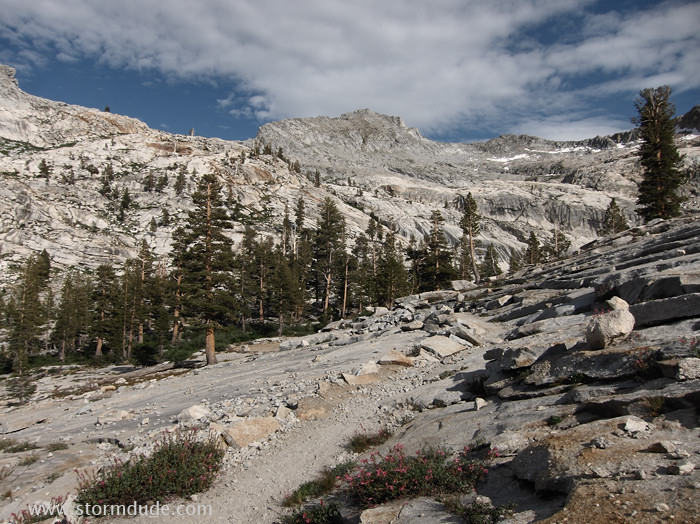 Finally nearing Pear Lake.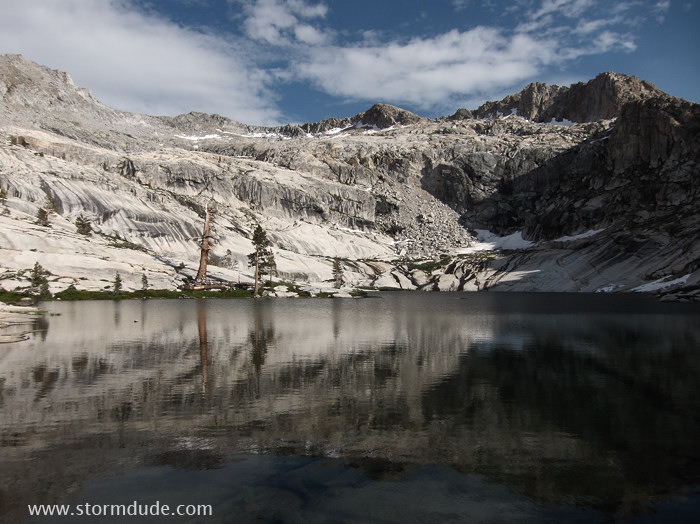 Late afternoon at a beautiful mountain lake. (It's hard to believe I left Huntington Beach at 4:30 this morning.)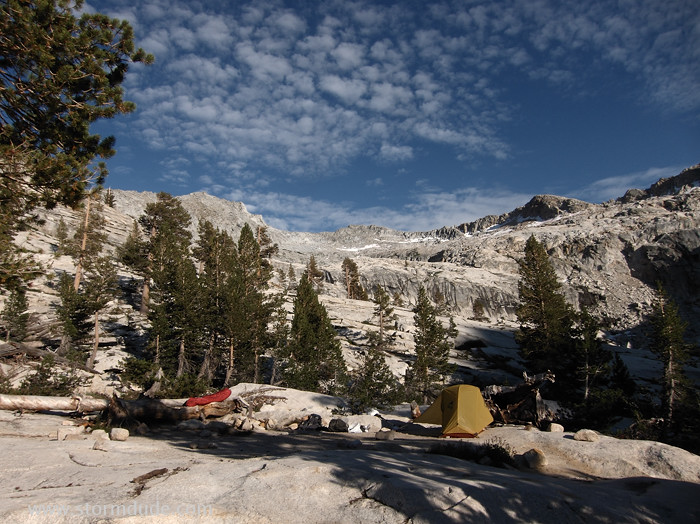 Set up to enjoy the evening in the High Sierra.