Day 2: Pear Lake to Moose Lake and Table Meadows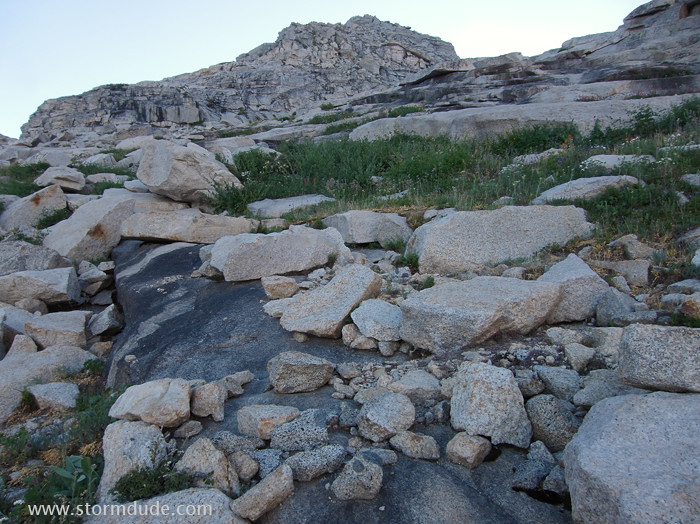 Beginning the cross-country portion of the trip, up the slope to the northeast of Pear Lake.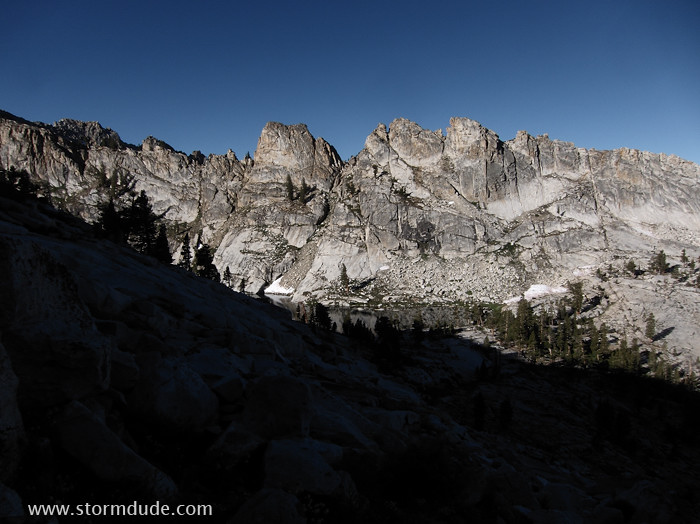 Sunlight begins to hit Pear Lake.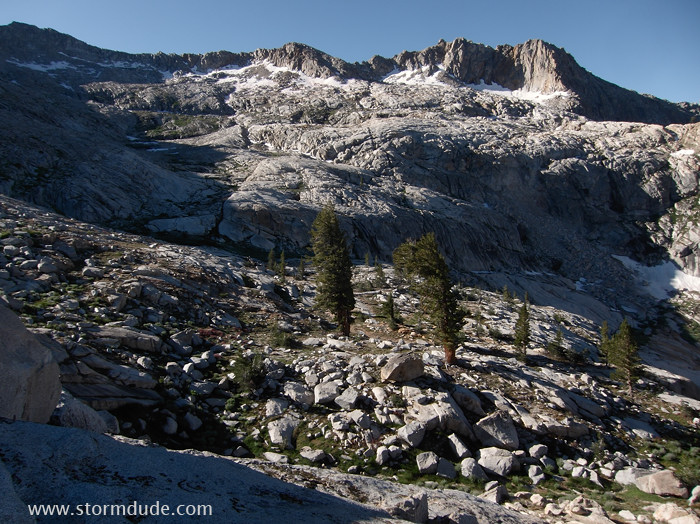 Relatively straightforward trail-finding for those with cross-country experience.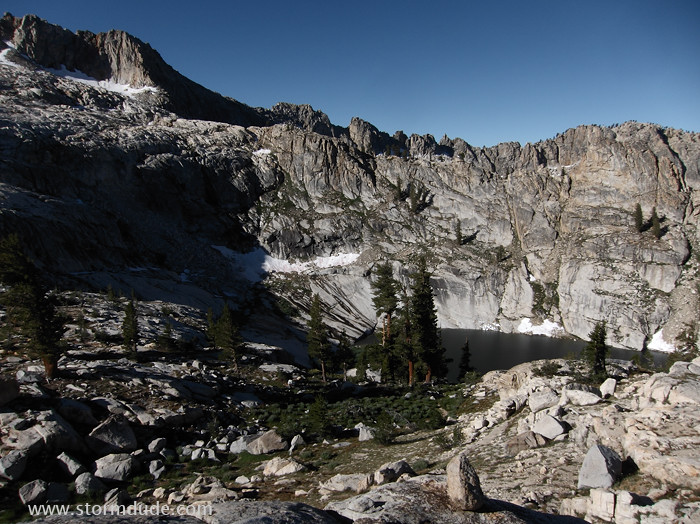 Looking back down at Pear Lake.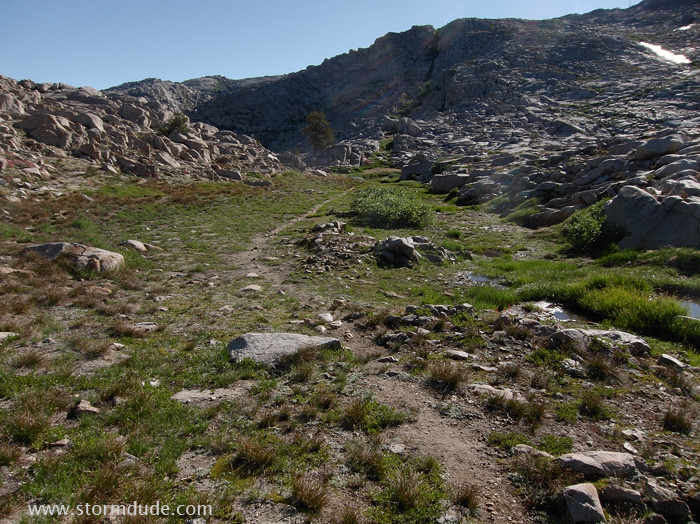 Use-trail above 10,000 feet.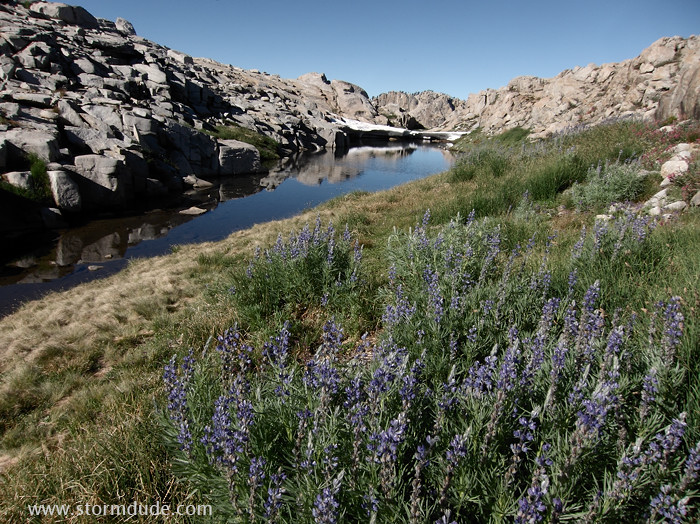 Nearing the headwaters of the creek flowing into Pear Lake.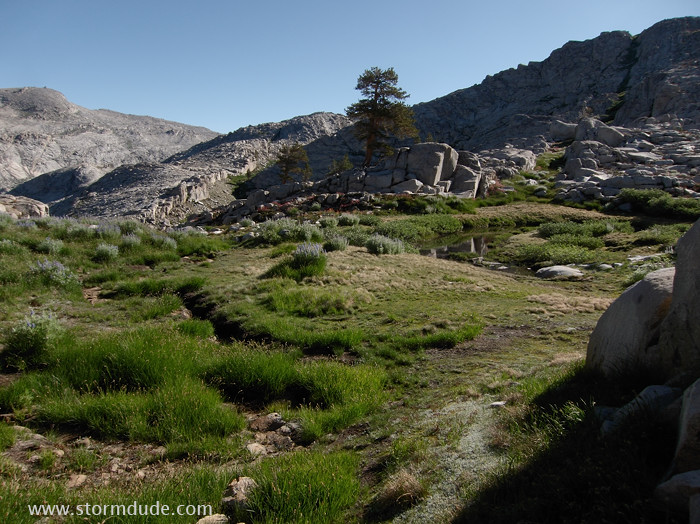 Another small meadow at around 10,500 feet.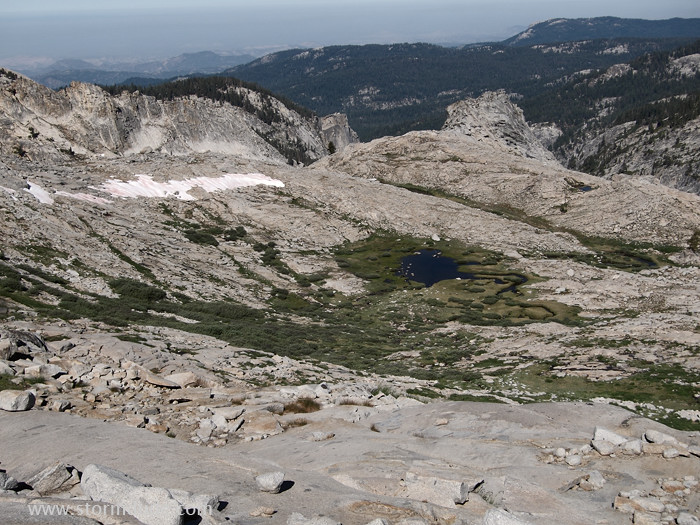 Looking back towards Pear Lake. The best cross-country route is on the edge of the green meadows leading to the slot in the upper-middle of the photo.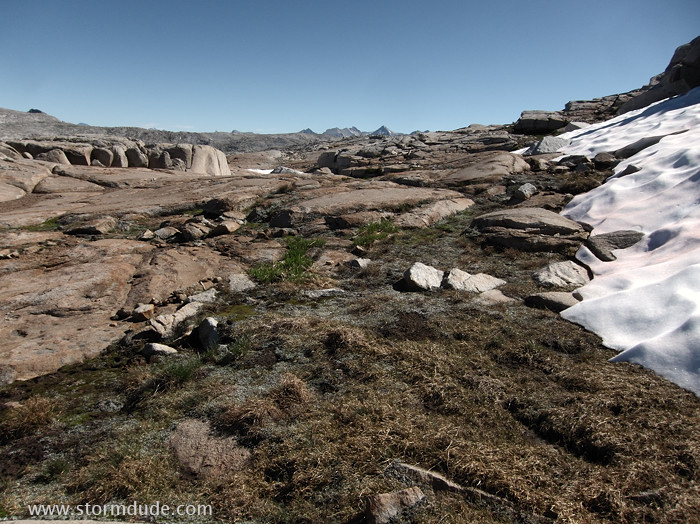 Mostly easy cross-country since the steep climb out of the Pear Lake basin.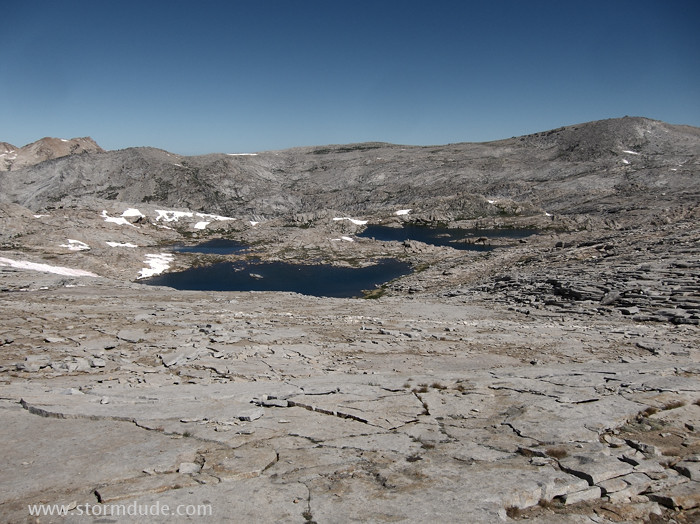 Several remote lakes on the approach to the 10,800-foot ridge above Moose Lake.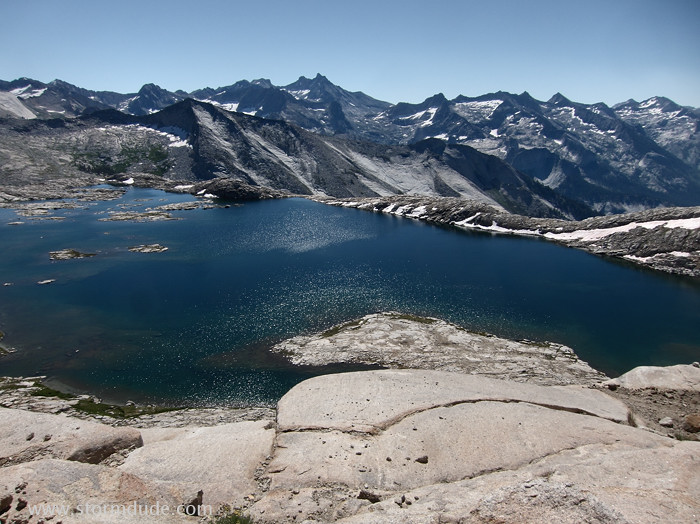 Sublime view of Moose Lake and the 12,000-foot peaks of the Great Western Divide.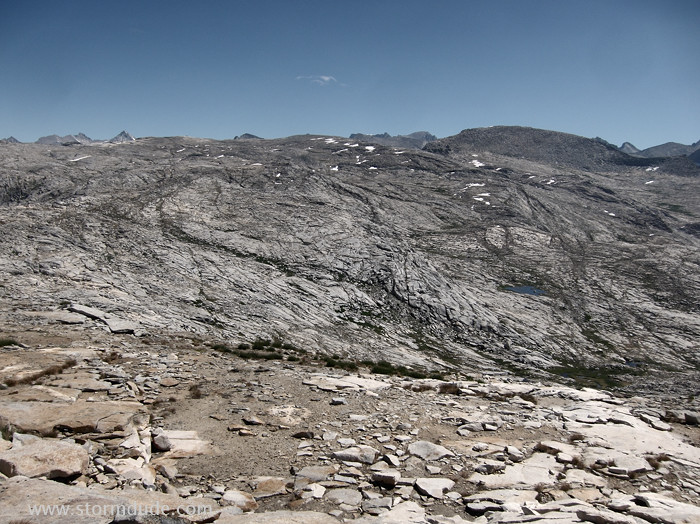 Rather than head down to Moose Lake, I follow the ridge to the north.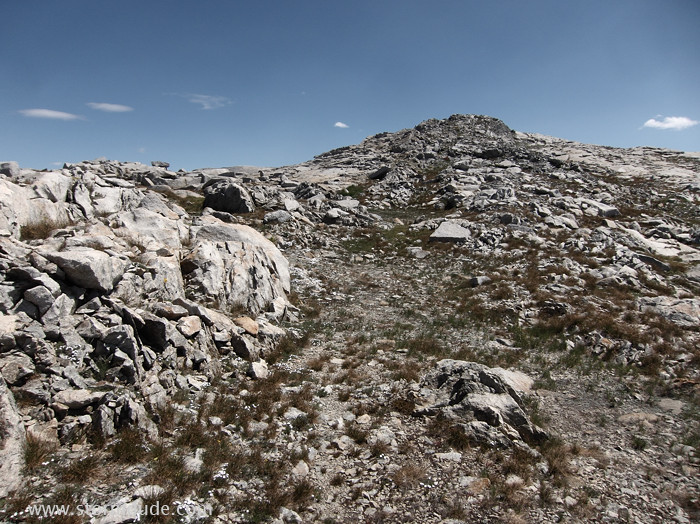 On top of the ridge after a tricky section of trail-finding.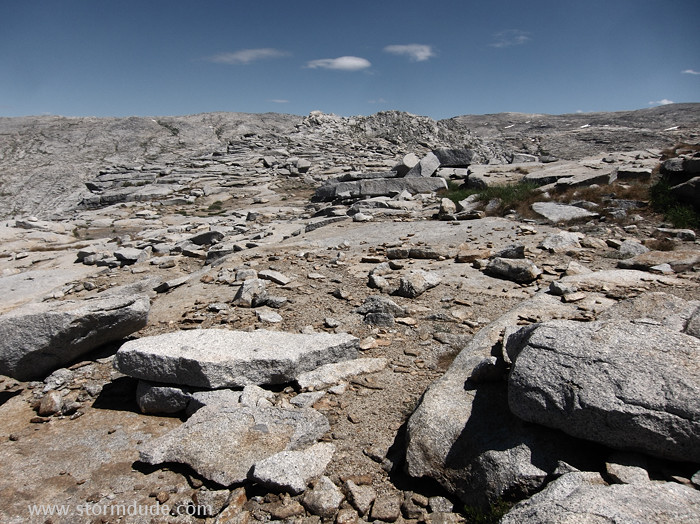 Stark landscape of the Tableland.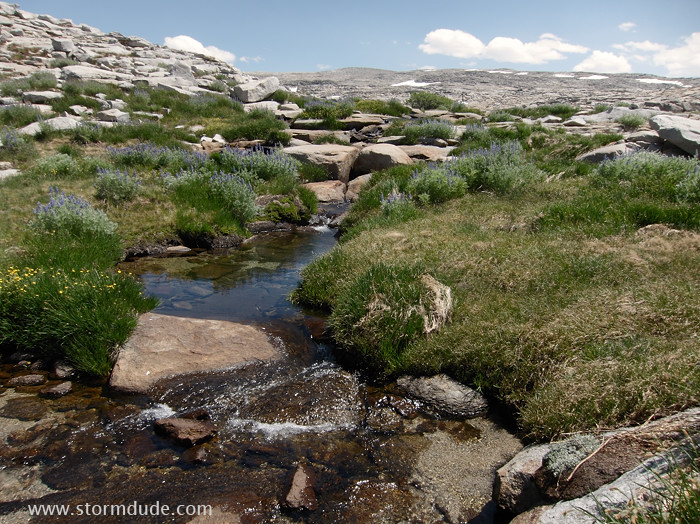 The best route skirts the left side of a small knob and leads through an alpine meadow.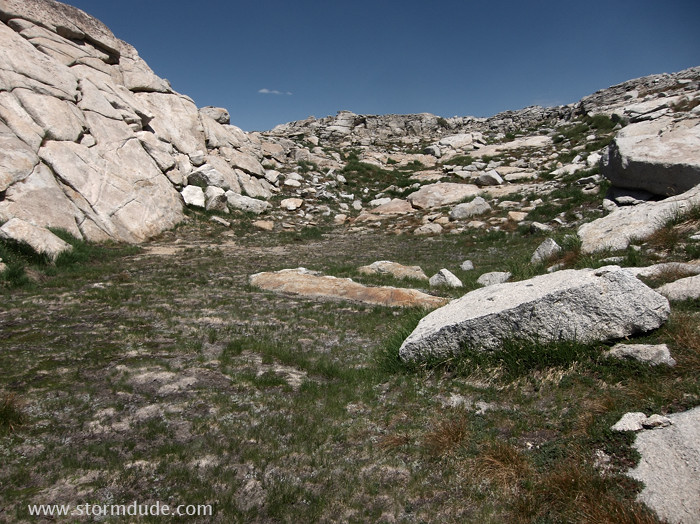 More easy, remote, beautiful cross-country hiking.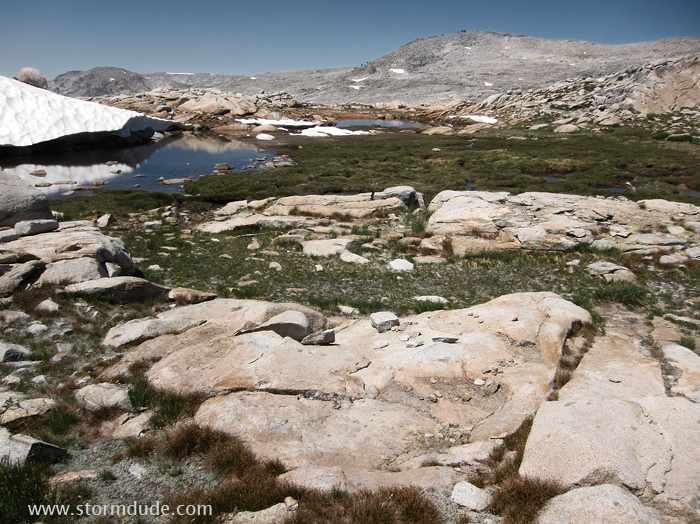 One final meadow before descending.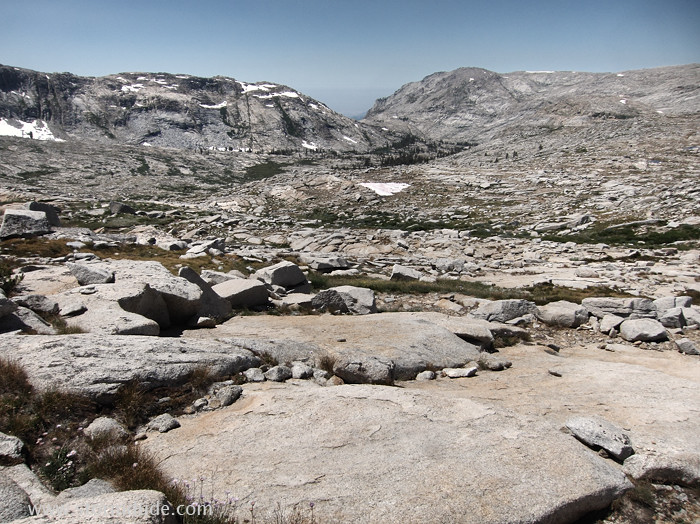 Looking down the broad, gentle expanse that leads to Tokopah Valley and the Kaweah River.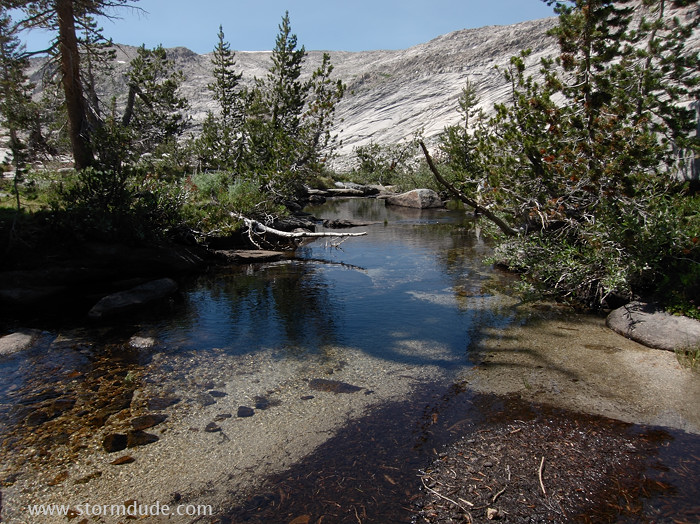 Serene setting along the small creek in Table Meadows.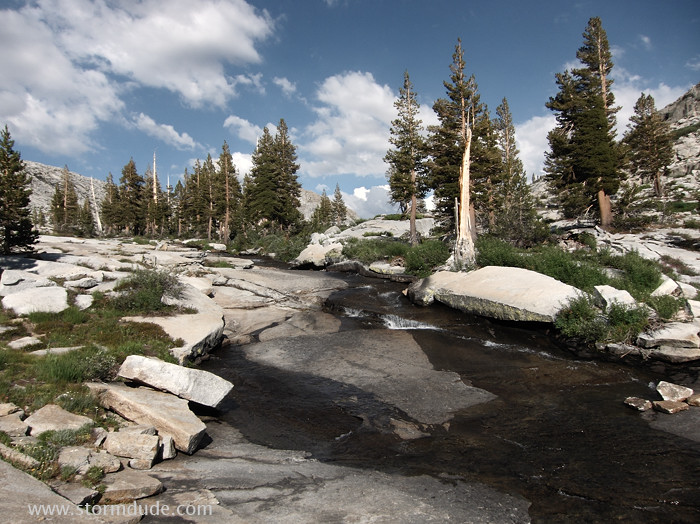 By my evening campsite.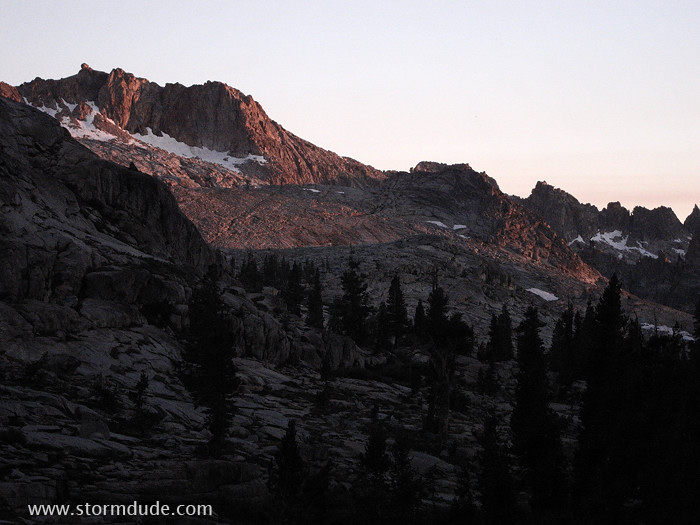 The end of an exceptional day of trail-finding and High Sierra vistas.
Day 3: Hiking out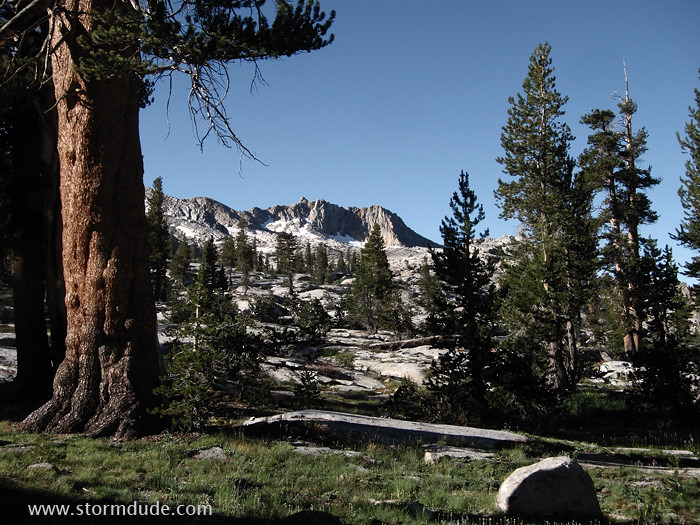 More adventurous but easy cross-country travel on the way down to Pear Lake (via a counter-clockwise loop).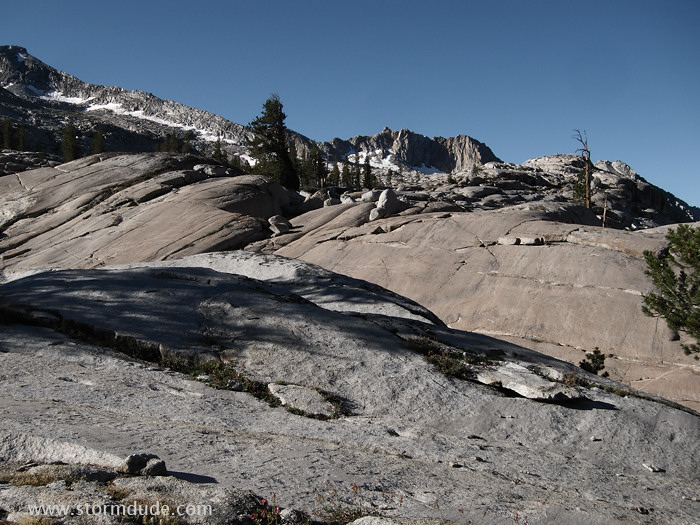 Looks difficult but there's always an easy route on the south side of the creek (after staying north of the creek on the descent to Table Meadows).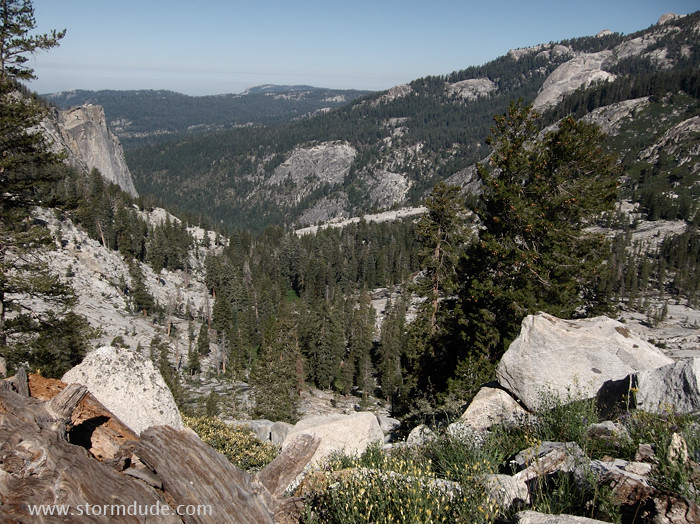 By mid-morning, back on the trail, the Watchtower comes into the view to the west.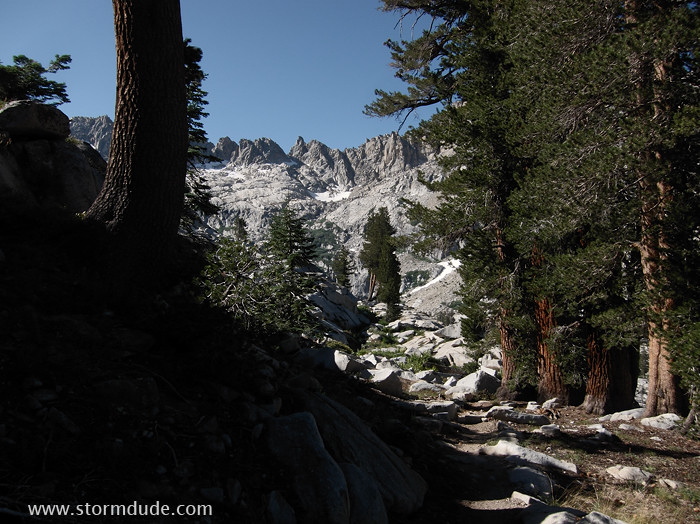 Another wonderful High Sierra scene only a few hours from L.A.