April 24: Central Kansas Storm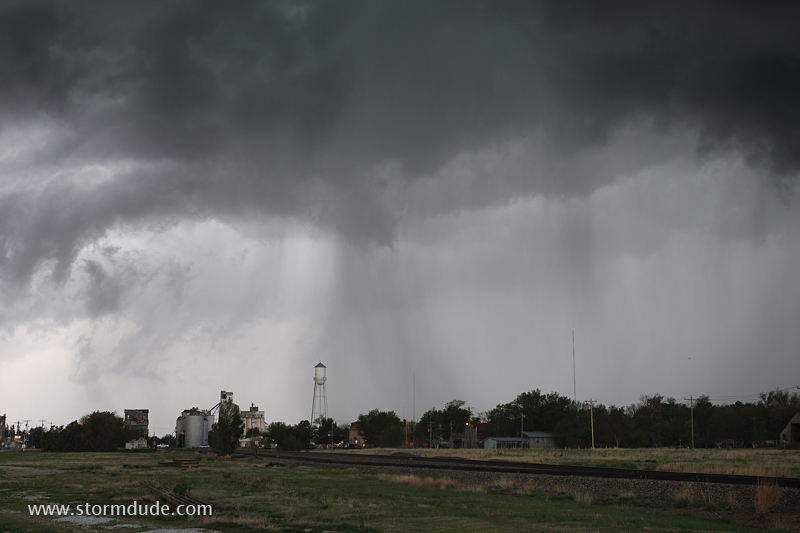 Storm over Wilson, Kansas.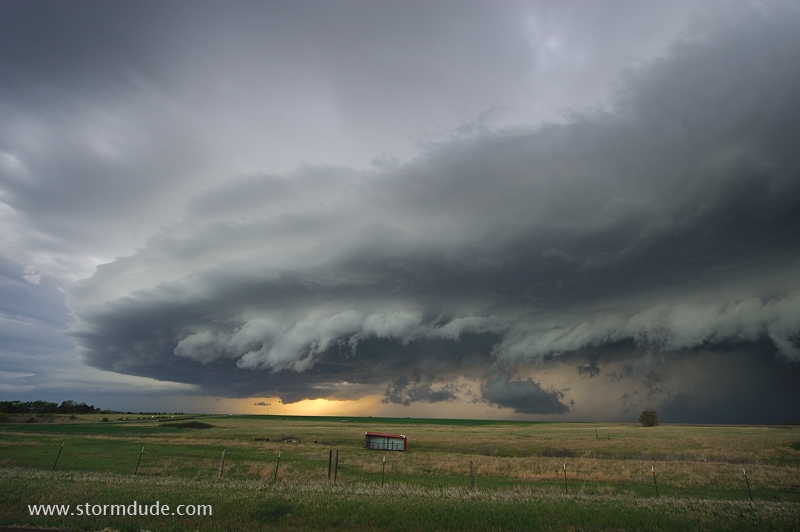 Shelf cloud at the southern edge of a thunderstorm complex in central Kansas.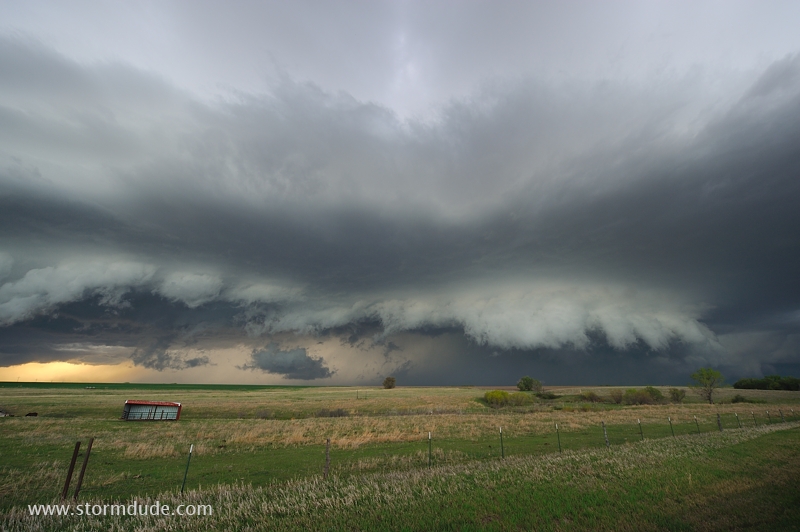 Panning to the right. I use an extreme wide-angle lens since the storm is almost on top of me.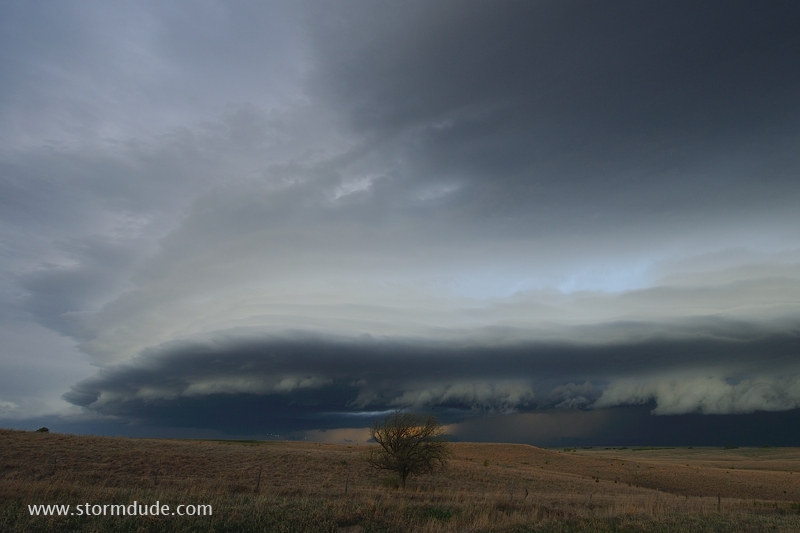 A little further in front of the storm at dusk.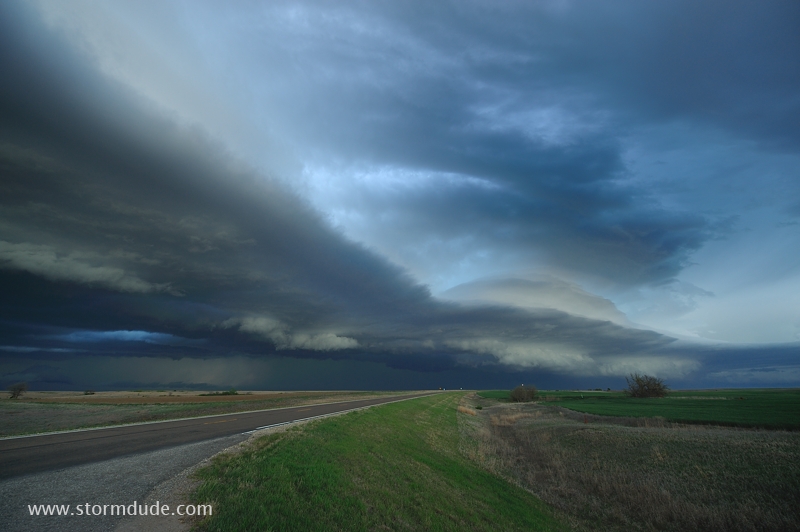 Looking back to the north after sunset.
May 5: Central Texas Storm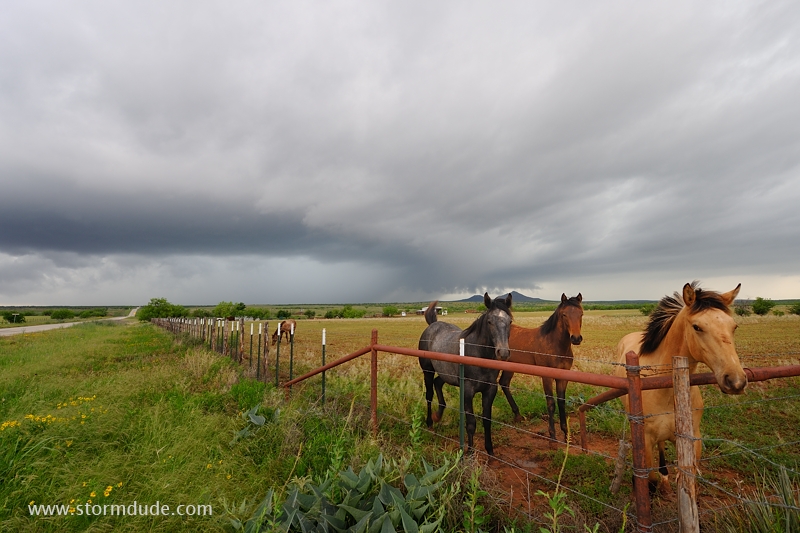 Weak thunderstorm northeast of Abilene, Texas.
May 9: Western Oklahoma Storm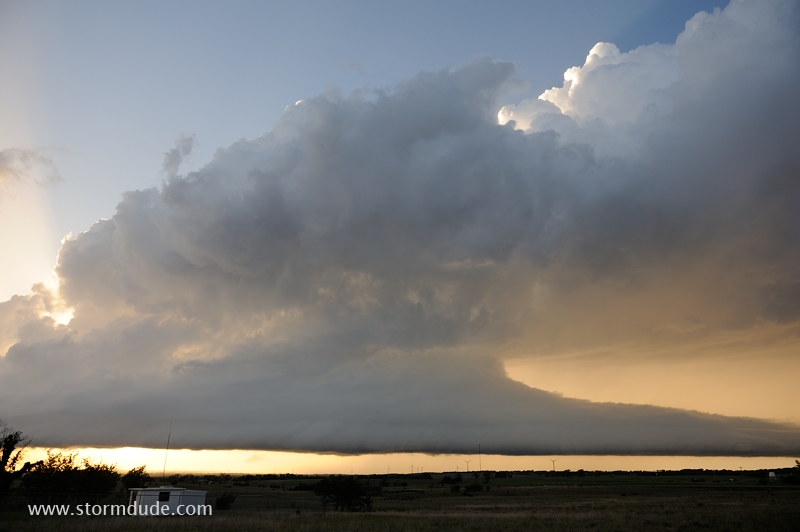 Low-topped thunderstorm in far western Oklahoma.
May 16: Southwest Oklahoma Supercell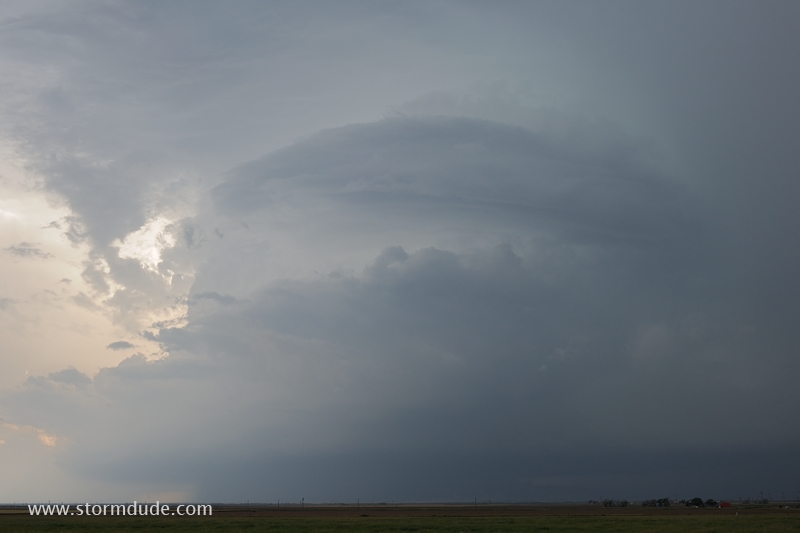 Powerful jet stream generates an intense supercell in southwest Oklahoma.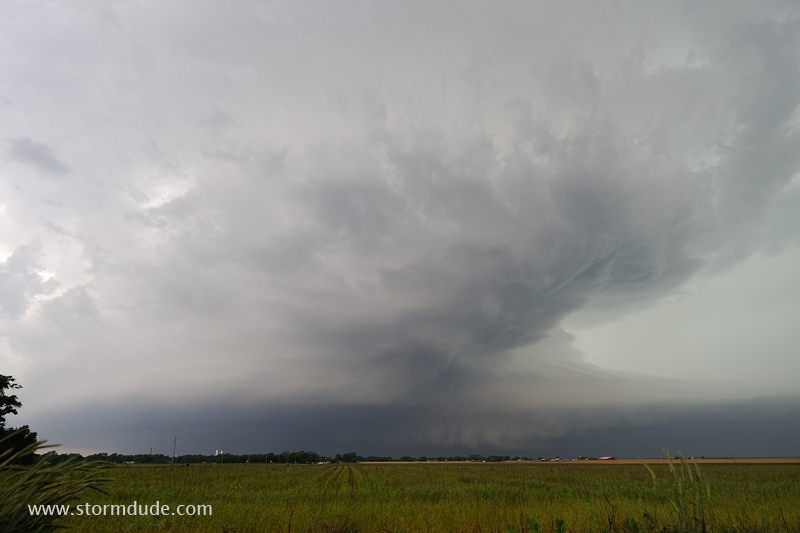 Fantastic structure as the storm becomes tornadic.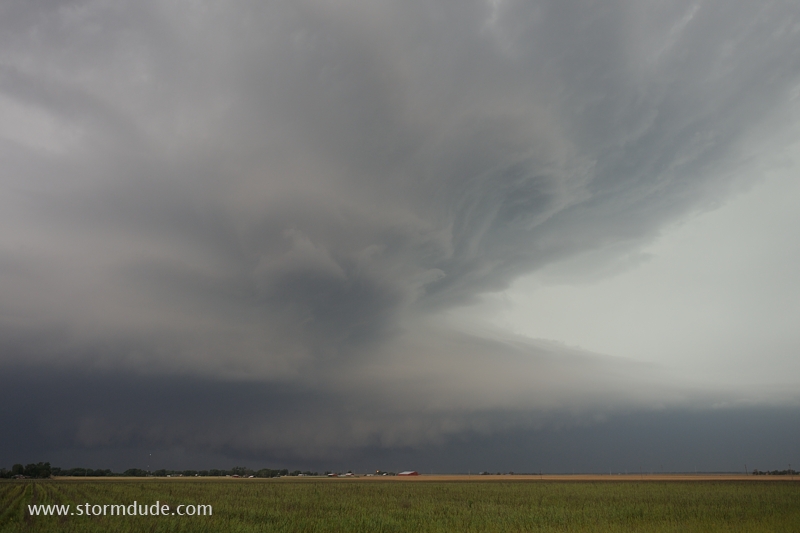 Just southwest of Snyder, Oklahoma.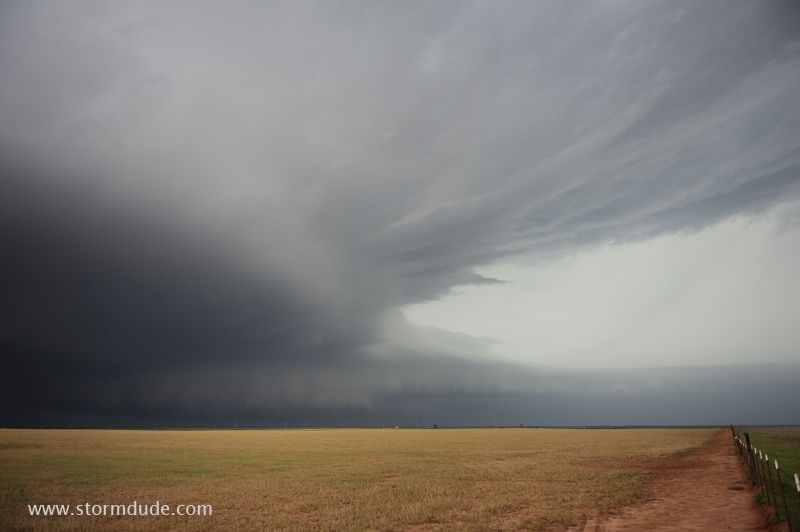 I stay well south of the developing tornado due to hoards of chasers and local sightseers (not unexpected during mid-May in Oklahoma).
May 18: Southwest Texas Storm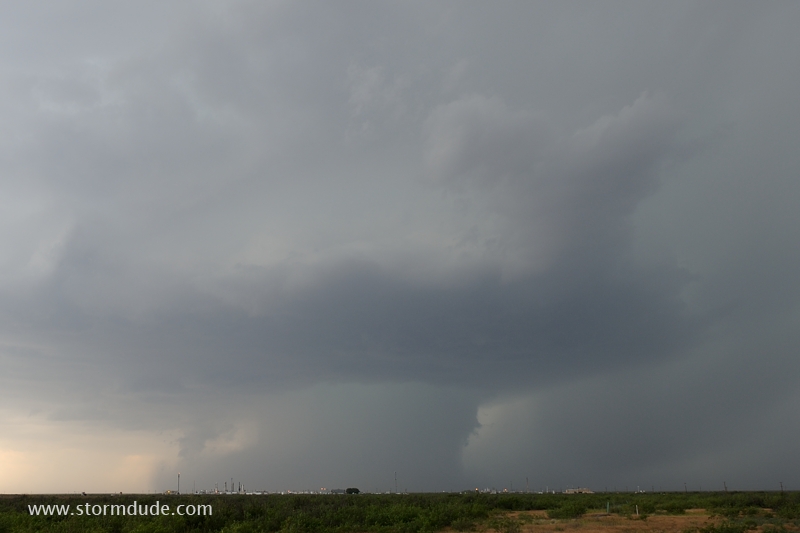 High-based thunderstorm near Pecos, Texas.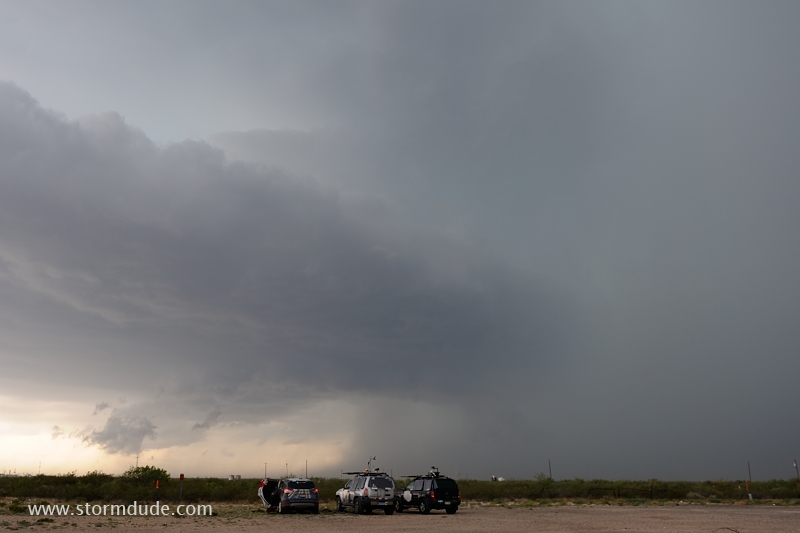 Storm chasers enjoying the show.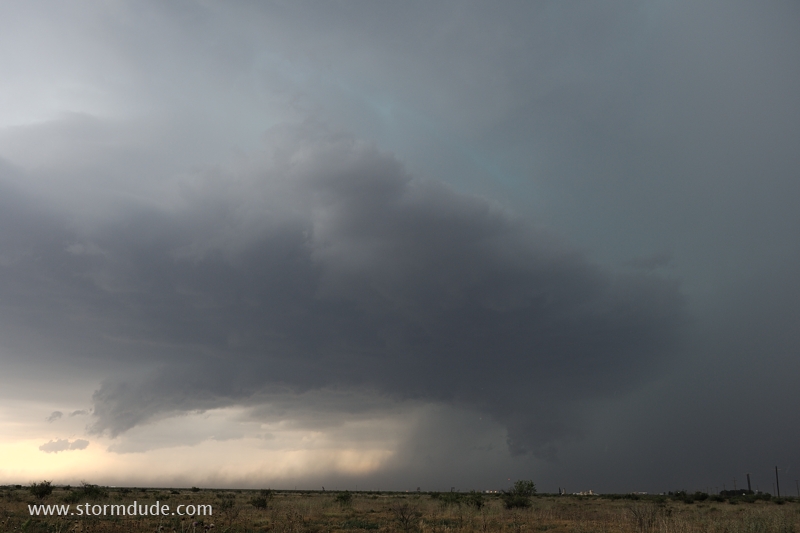 Ragged updraft in front of the thunderstorm.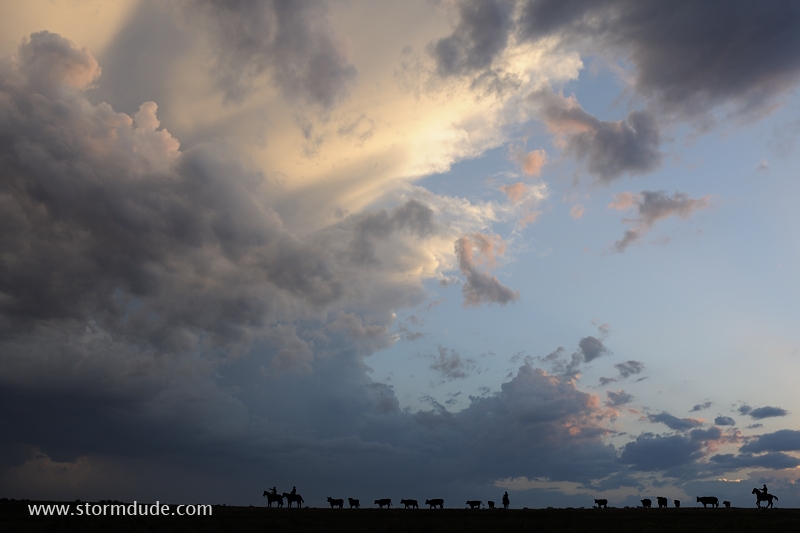 Sculpture of a cattle drive near Jal, New Mexico.