April 16: Texas Panhandle Supercell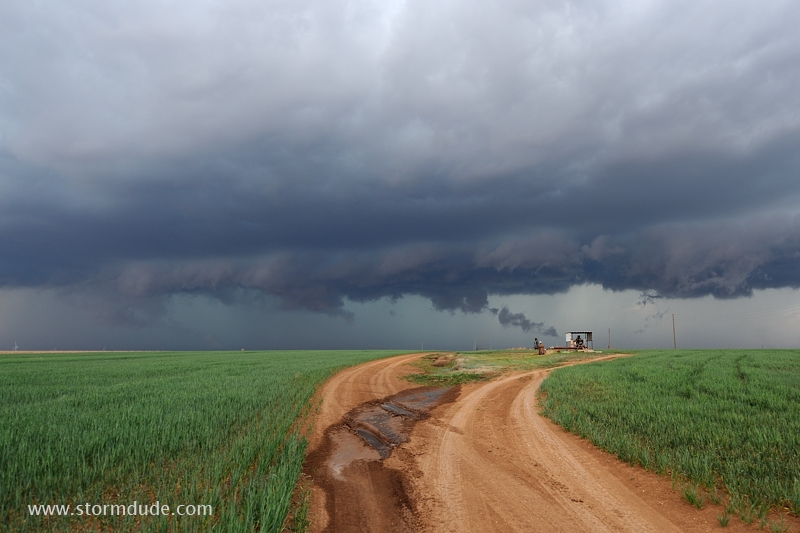 Severe thunderstorm begins to organize northeast of Amarillo.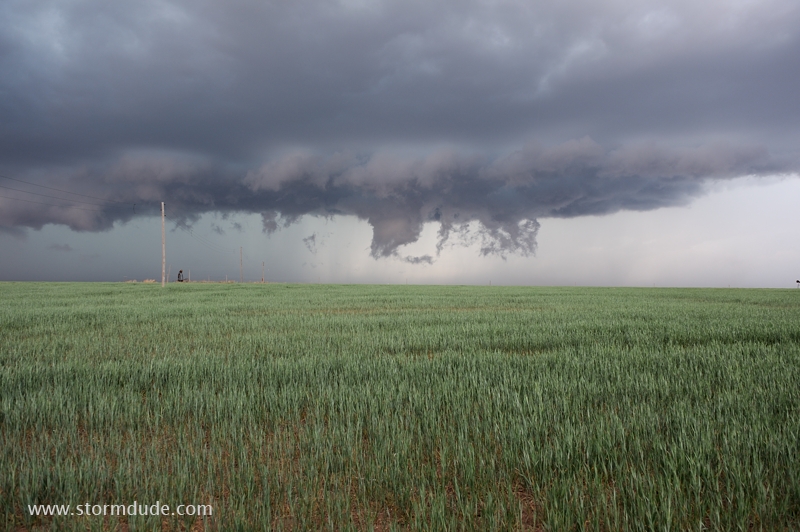 Typical severe weather conditions for April in the Texas Panhandle, with marginal moisture and weak winds ahead of a closed upper low.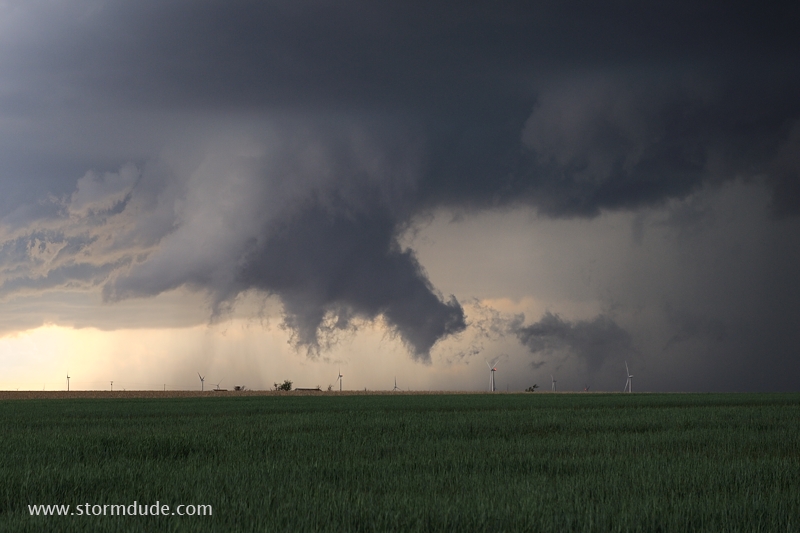 Ragged lowering southwest of Pampa, Texas.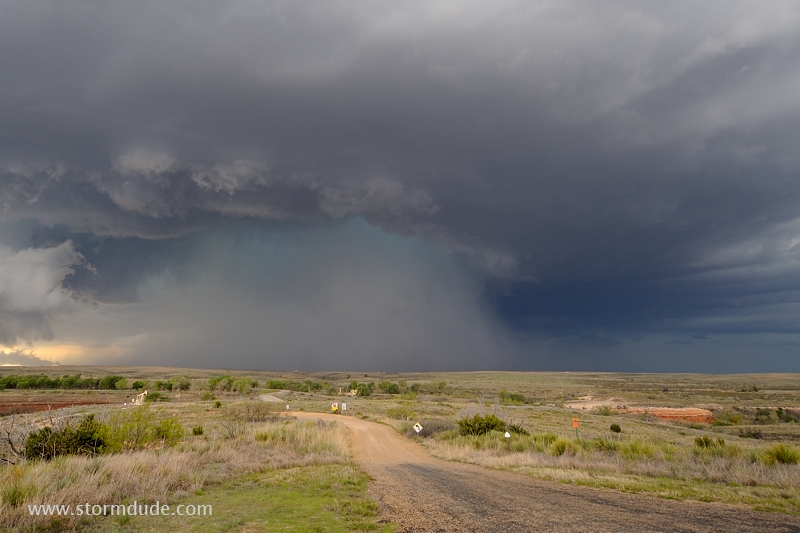 Beautiful supercell over Black Kettle National Grasslands.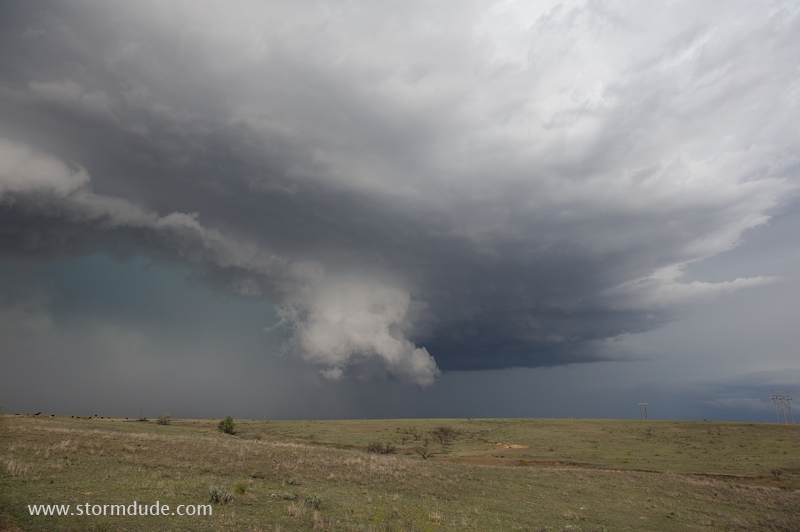 Leading edge of HP Supercell as it moves east across Texas-size cattle ranches.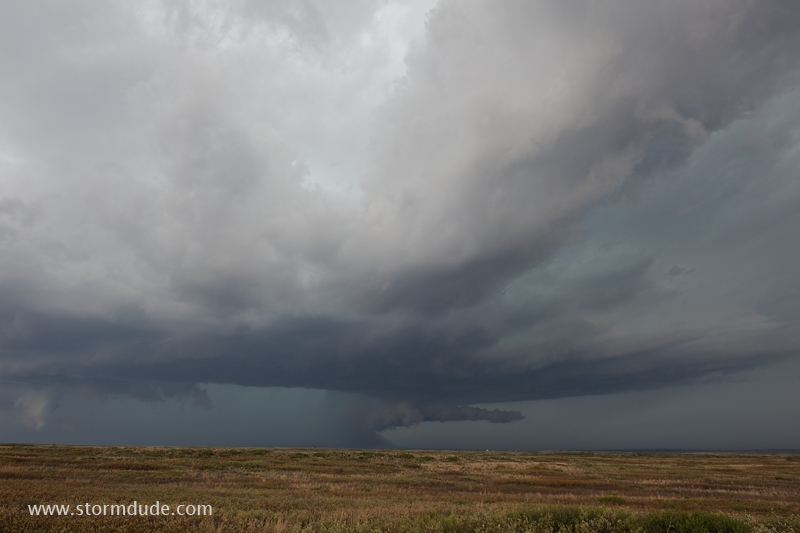 Near Kellerville, Texas.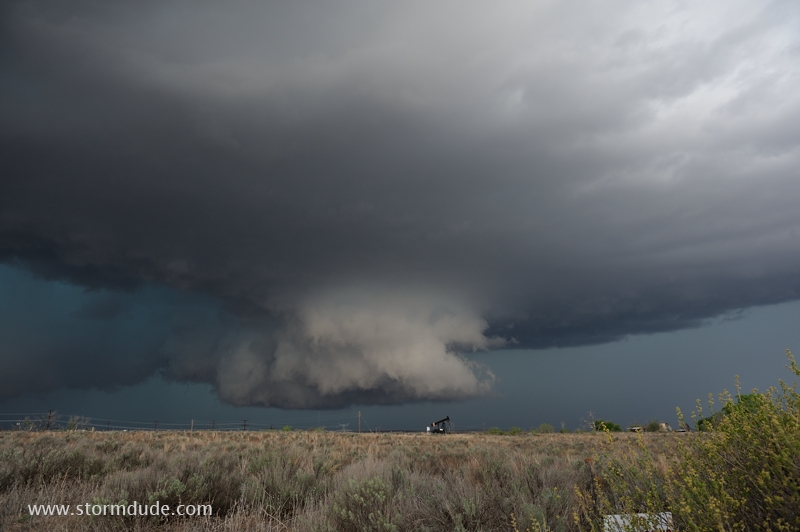 Dramatic wall cloud underneath the mesocyclone.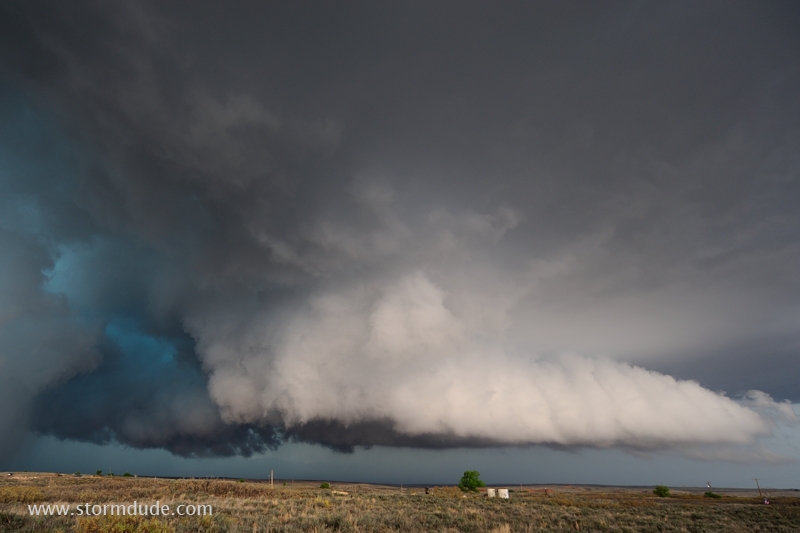 One of the more breathtaking scenes I've enjoyed during a couple of decades of storm chasing.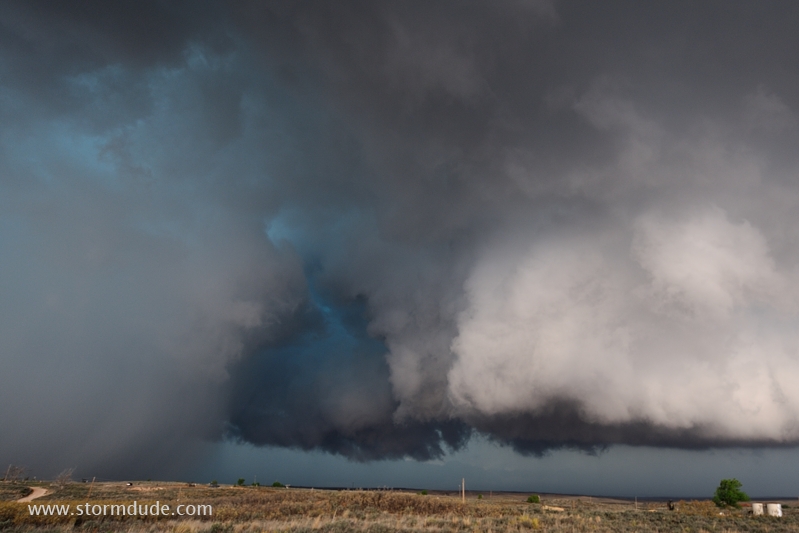 Close view of downdraft-updraft interaction.
April 18: Northwest Oklahoma Storms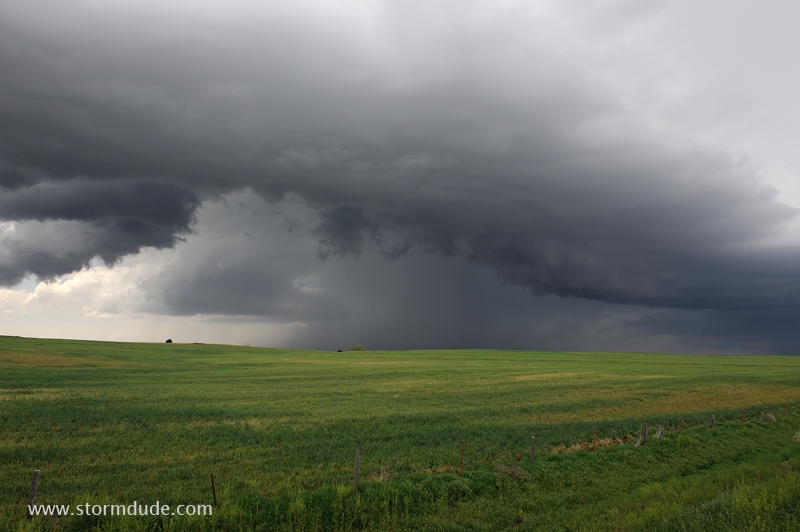 Mid-afternoon thunderstorm develops over northern Oklahoma. I abandon this cell to watch for higher potential storms further south.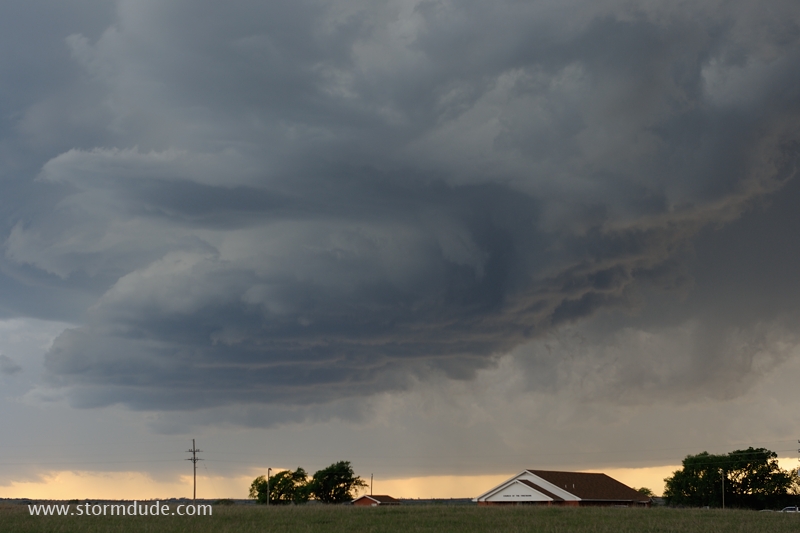 Eerie cloud formation under a high-based storm.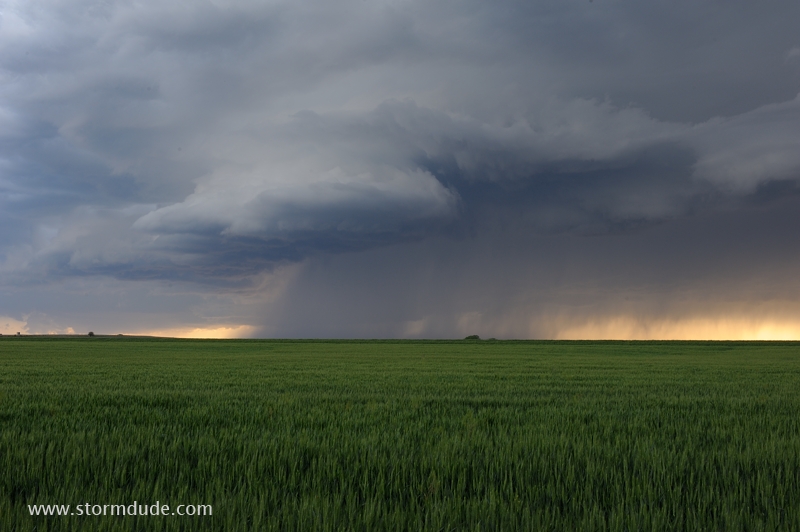 Weak, high-based storm over an Oklahoma wheat field. Stronger mid-level winds don't arrive until after dark.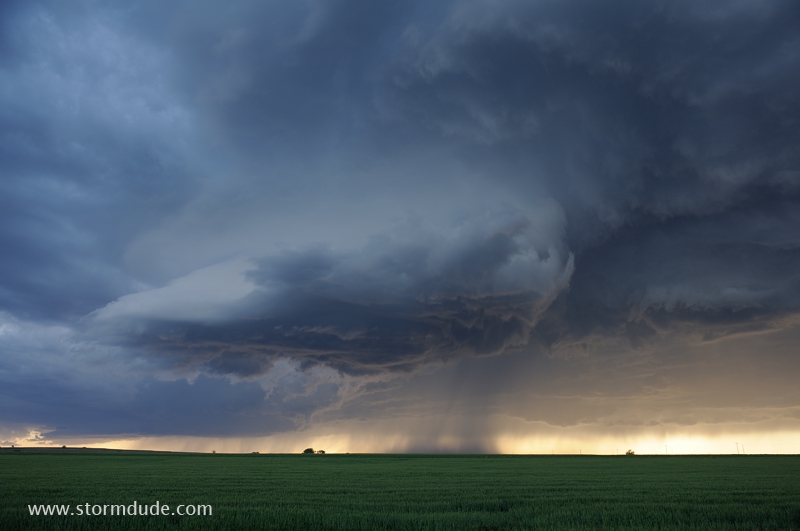 Dusk brings unique scenes, a reminder that any isolated storm has the potential to become highly photogenic.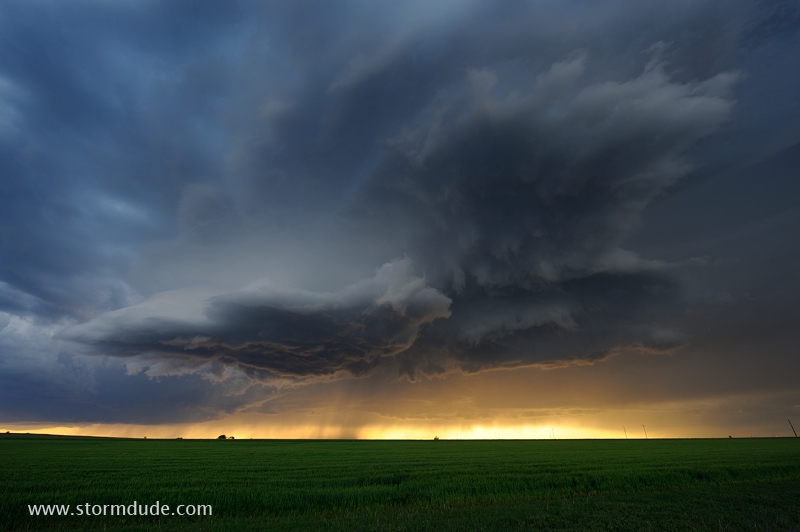 Wide-angle view as the storm is almost overhead.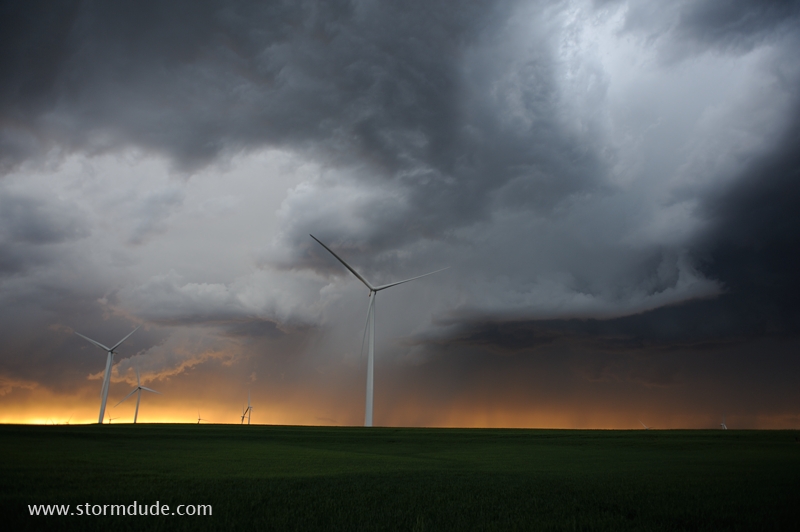 Wind turbines at sunset.
April 22: Texas Panhandle Supercell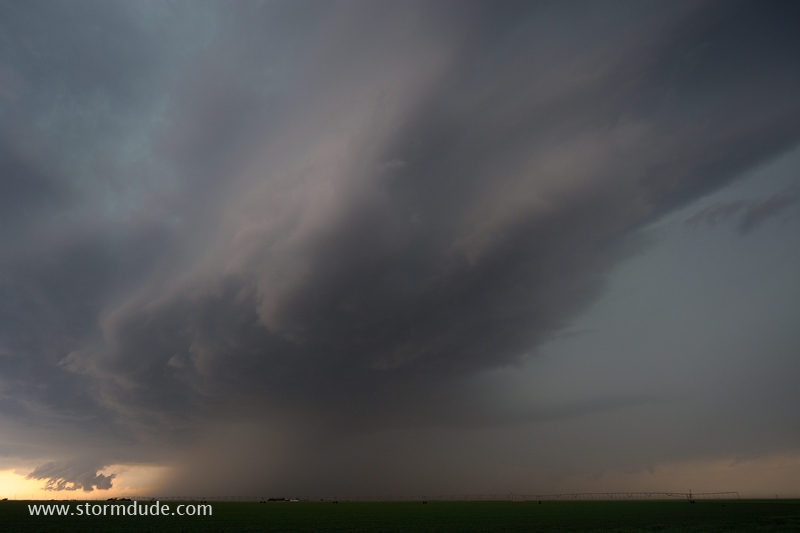 Supercell develops near Hereford, Texas (southwest of Amarillo).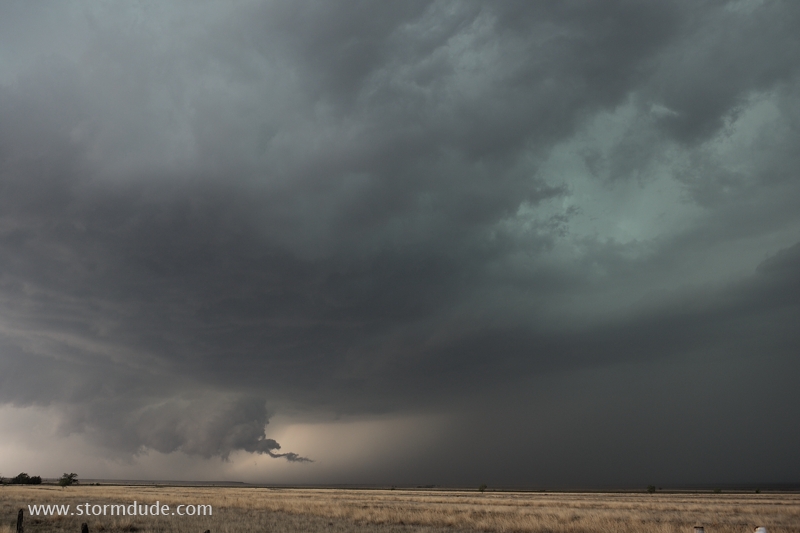 Wall cloud forms under this high-based storm.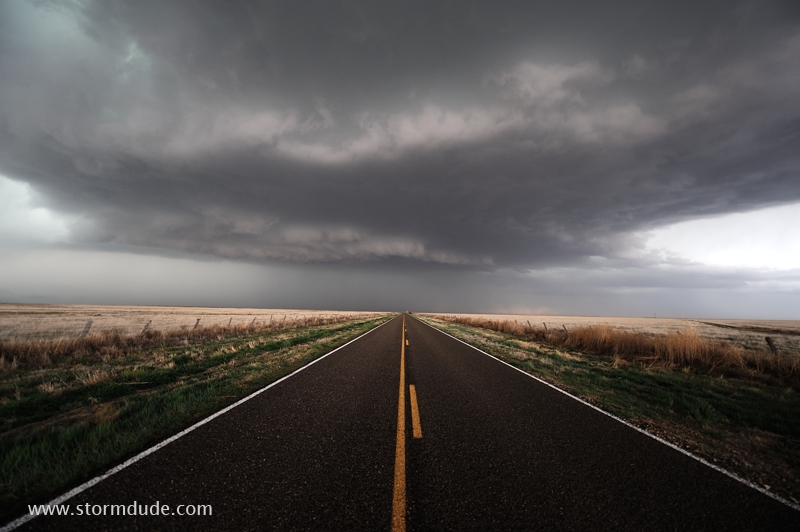 Remote farm road in the western Texas Panhandle.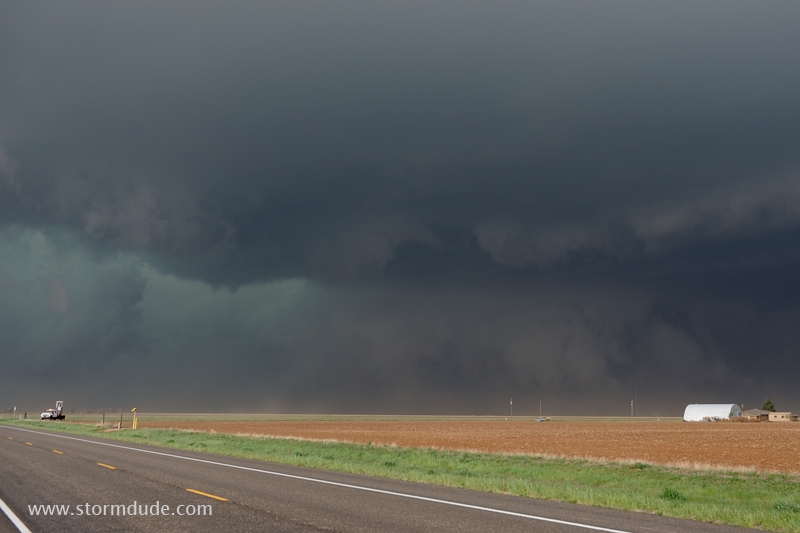 Just east of Tulia, intense downdrafts from the storm begin to take over. A tornado-researcher radar truck is in the lower left corner.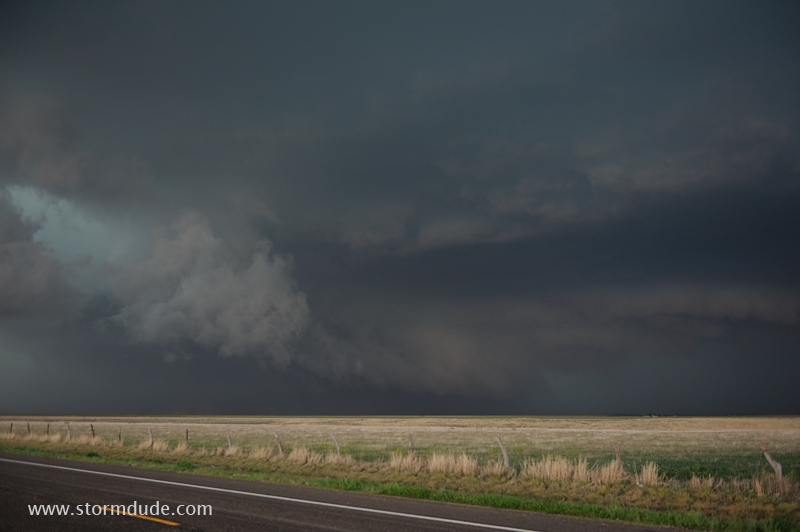 You can see why storm chasers call this type of supercell an HP Monster (Heavy Precipitation Supercell, in which intense rain and associated downdrafts dominate the entire storm).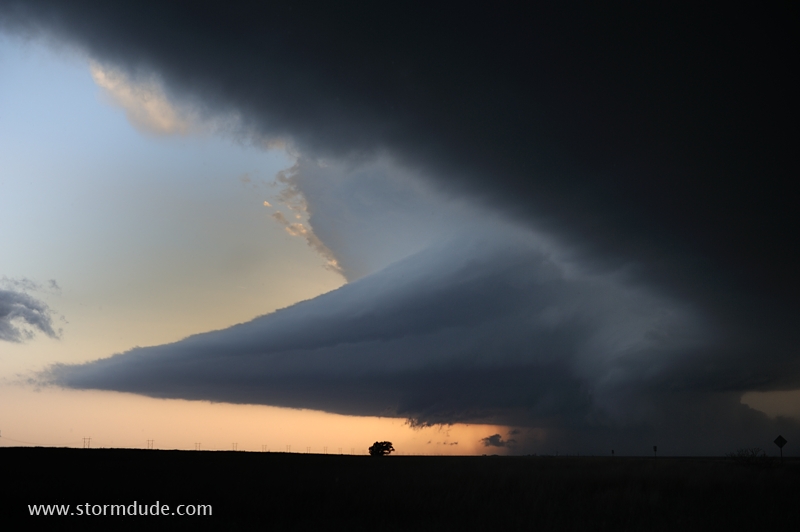 As sunset approached, I leave the HP storm to intercept another, smaller cell north of Floydada.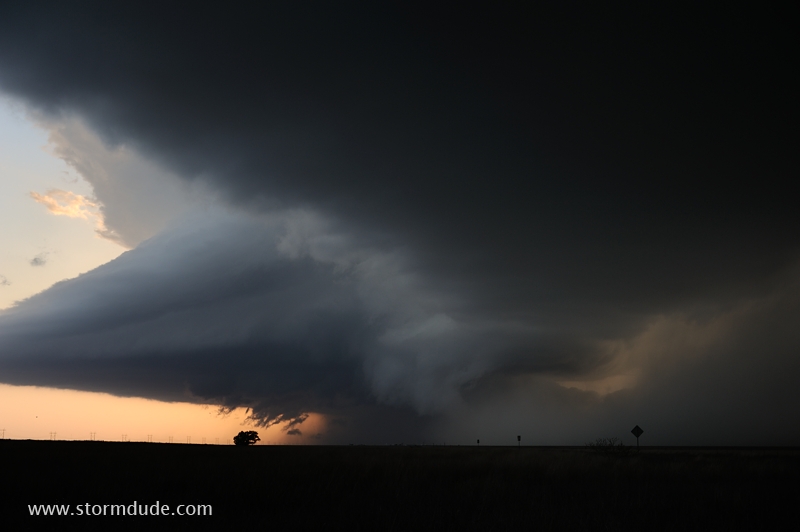 Turbulence where warm updraft interacts with rain-cooled downdraft.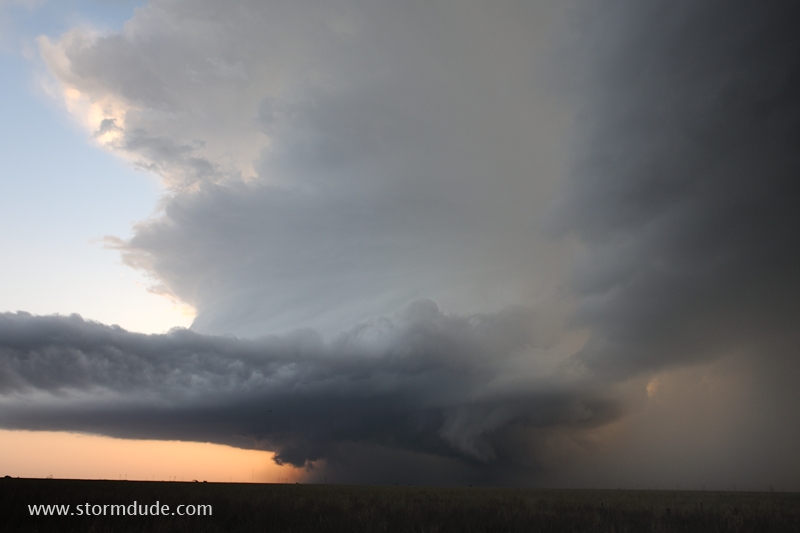 Fantastic structure of a High Plains thunderstorm.