May 10: Northern Oklahoma Storm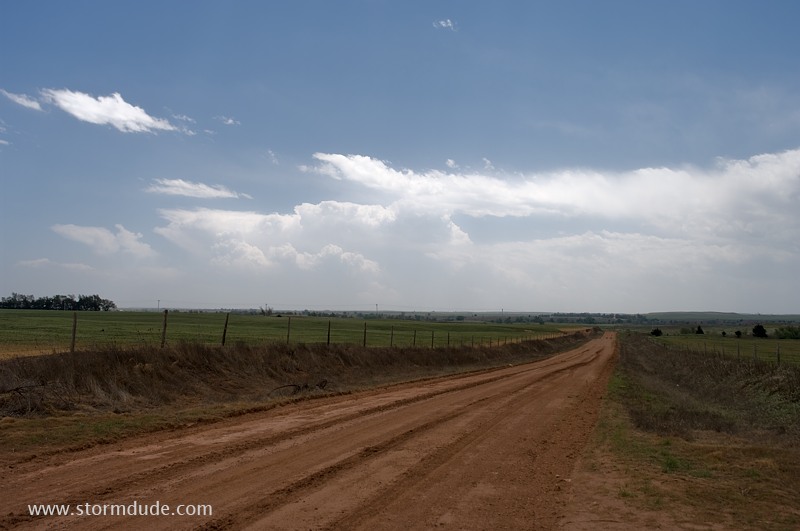 Warm, muggy afternoon in northwest Oklahoma. Storm is developing well to my south and moving east-northeast. I head due east to intercept.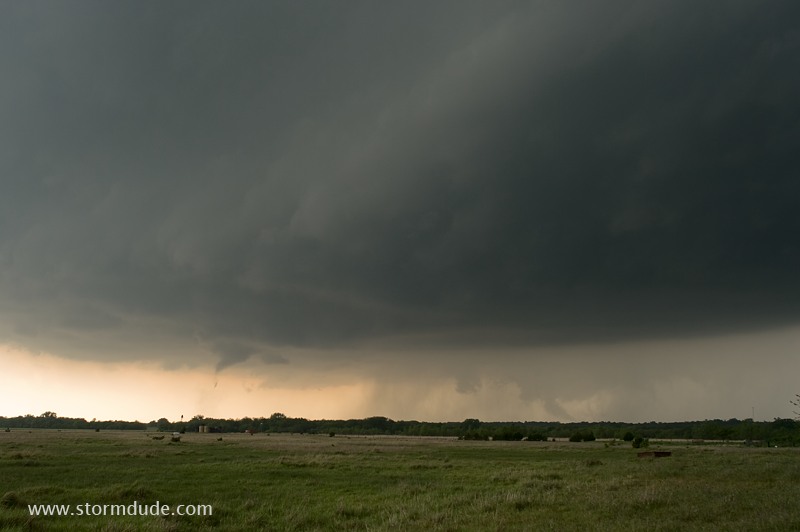 Just ahead of the fast-moving storm in northern Oklahoma, west of Medford and south of Wakita (of "Twister" fame), where a funnel descends.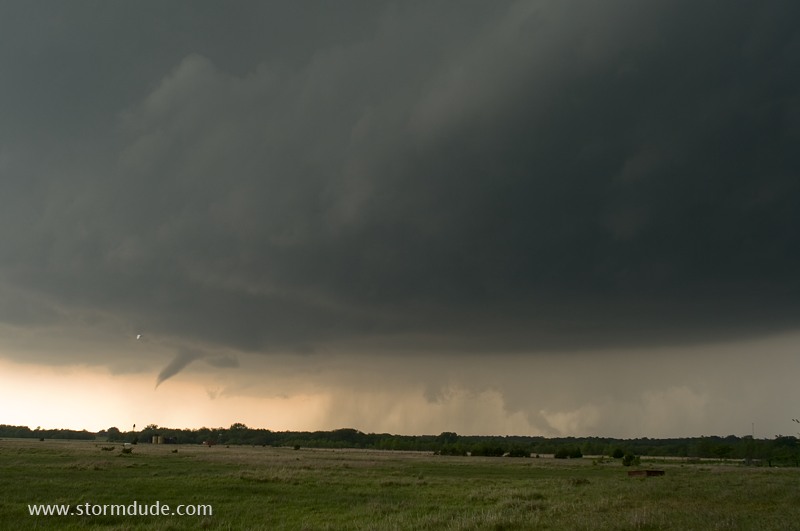 Circulation is on the ground. It soon lifts and I head east on Highway 11, but a new tornado drops not far behind me. Unfortunately, I'm caught in a caravan of chasers driving away from the slender tornado, which is following us due east. More chasers line the normally remote road. No danger as long as I keep moving, but that means no chance to stop and get a photo (several chasers who wait too long are hit by weak tornadoes). In my side view mirror, I watch a second tornado form. Two slender tornadoes dancing a mile behind me, chasing me down an Oklahoma highway. An amazing sight.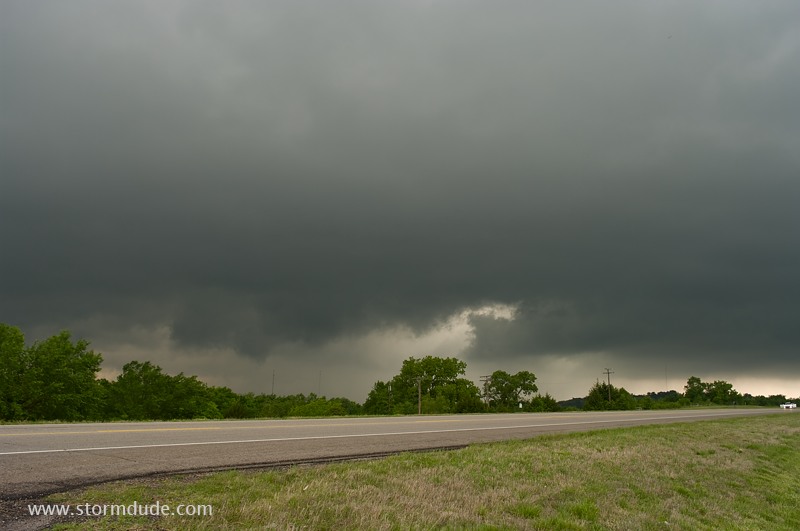 The first storm races east-northeast so I intercept a second one further southeast. But it weakens quickly. The more powerful storms of the day are in central and southeast Oklahoma where much higher CAPE provides fuel for an outbreak of violent storms.
May 11: Western Oklahoma Storm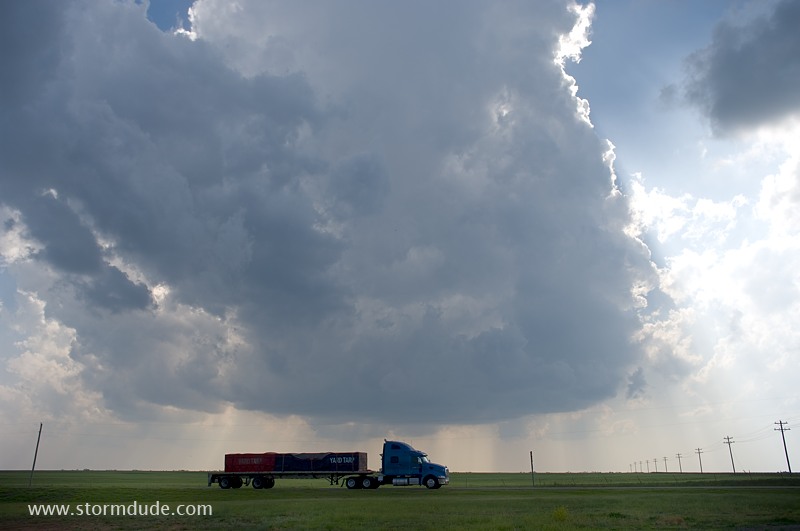 Lone cell develops late in the afternoon southwest of Granite, Oklahoma.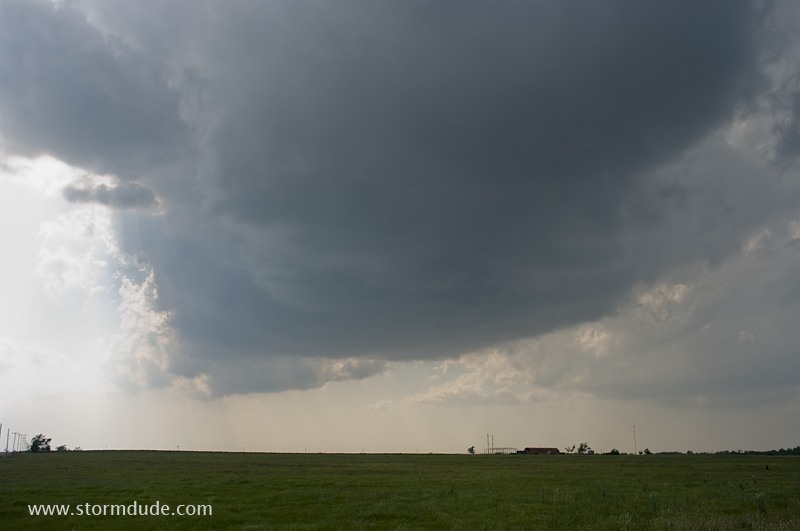 An hour later with little strengthening. It soon dissipates so I drive northwest in hopes of spotting new convection near the triple point.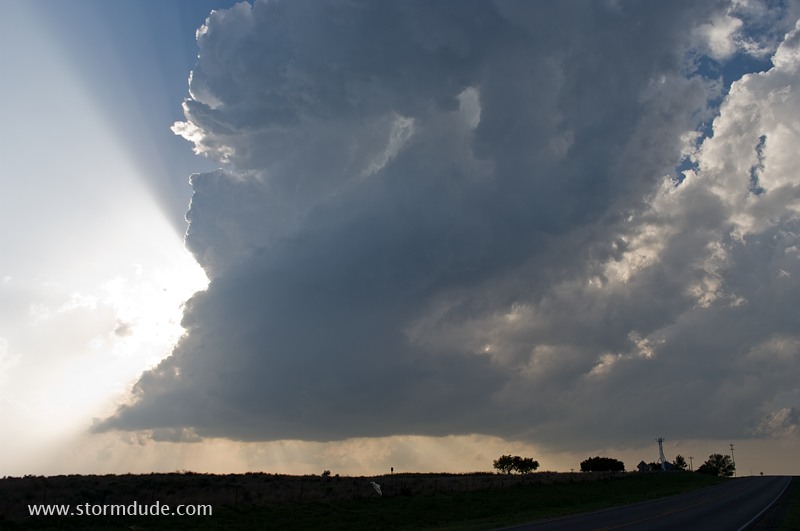 New convection near Roll, Oklahoma.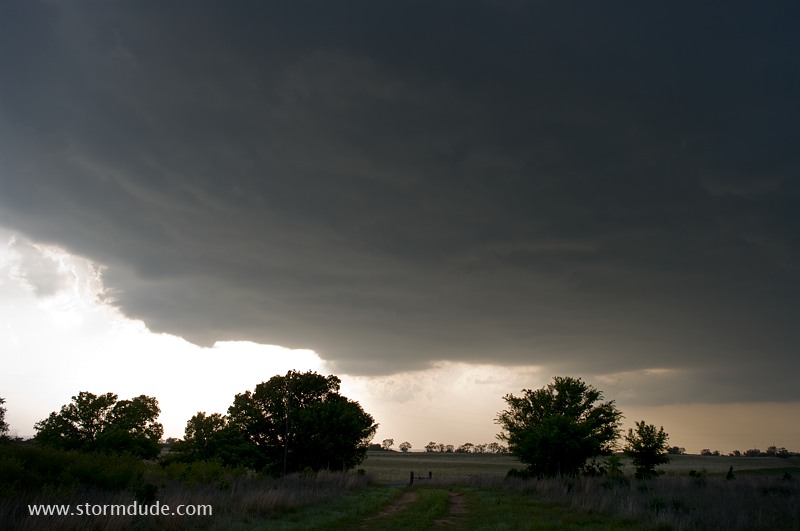 Under the darkening cloud base.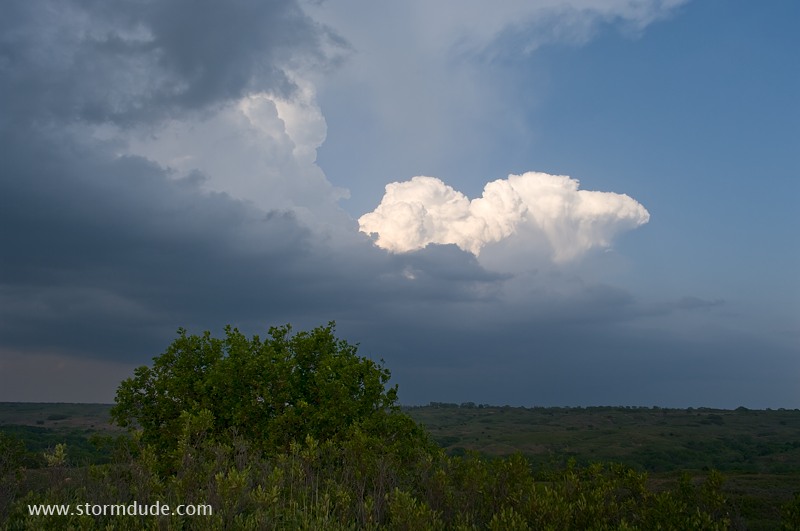 Another cell develops to the east.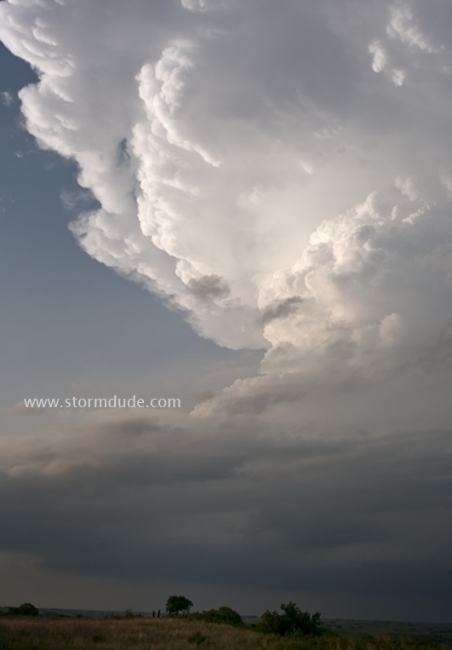 View from just behind the storm.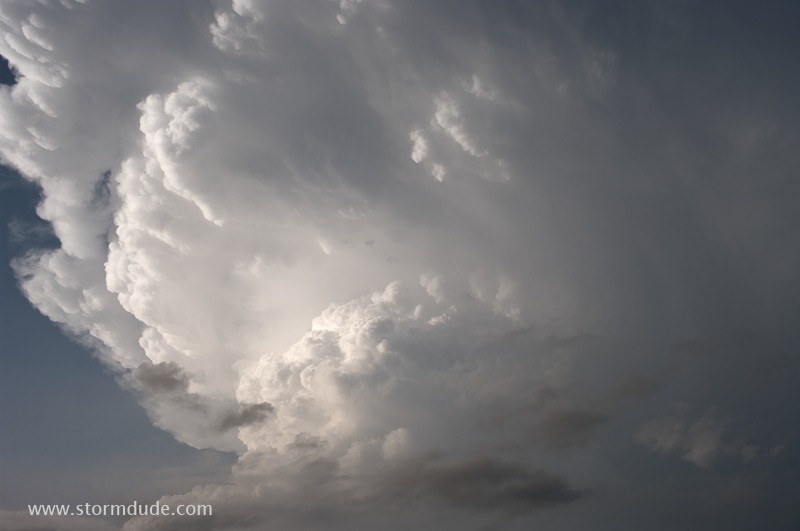 Magnificent updrafts just above me. It soon merges with the cell to the east.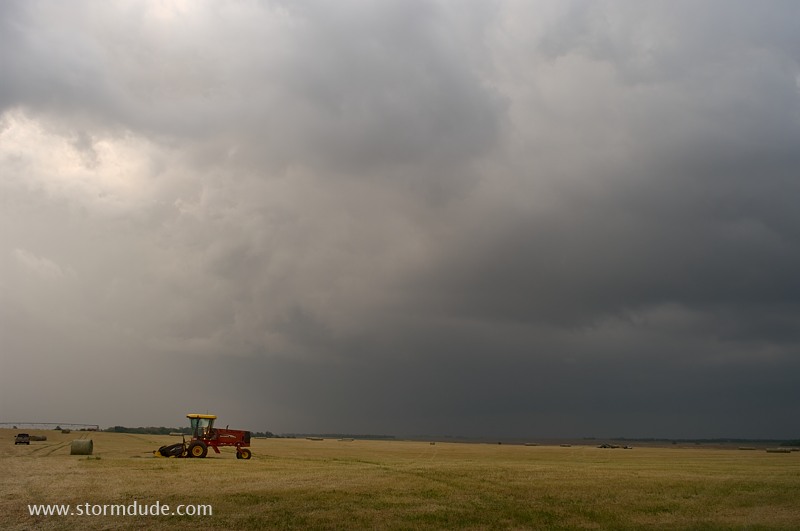 At the intersection of Highway 60, it's time to cross under the storm before it strengthens more.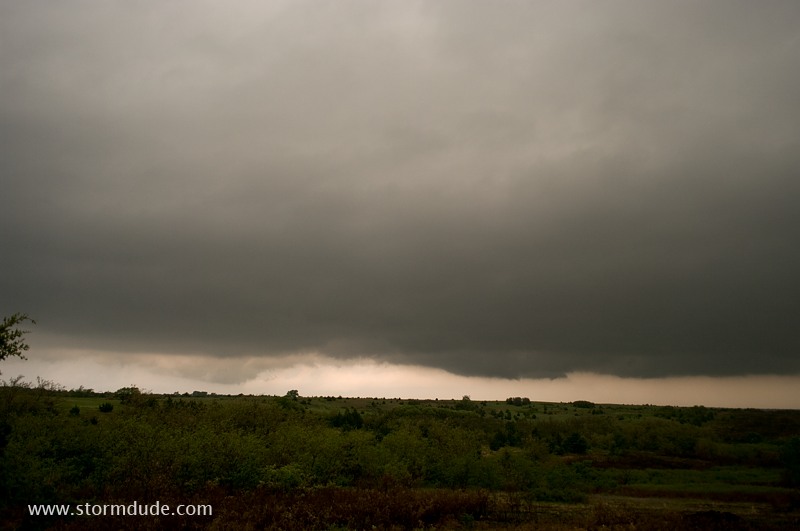 Looking north as the storm moves away across remote prairie.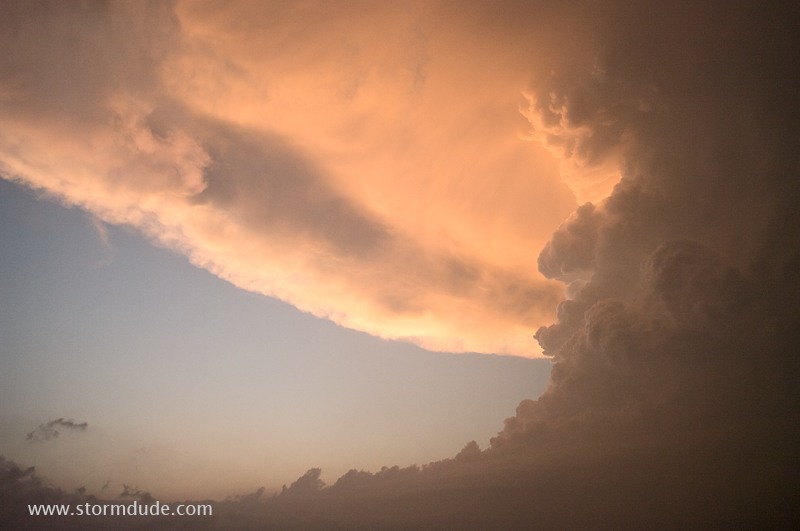 Sunset offers some unique views.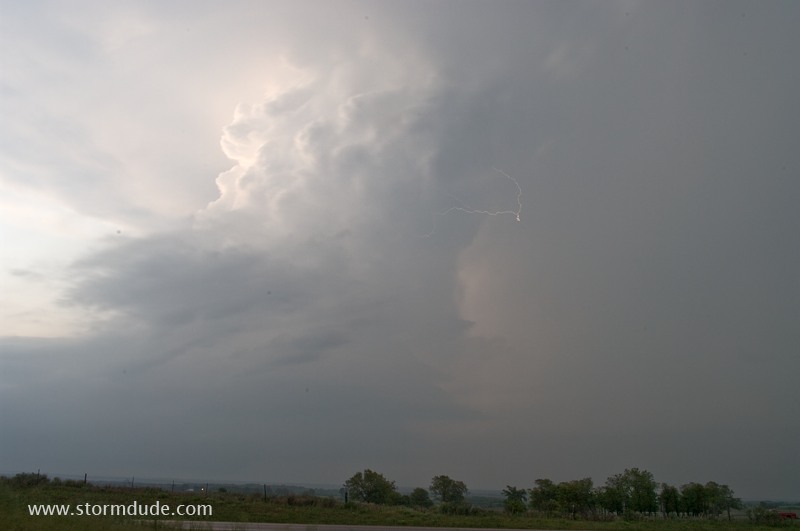 Catching lightning in the storm tower at dusk.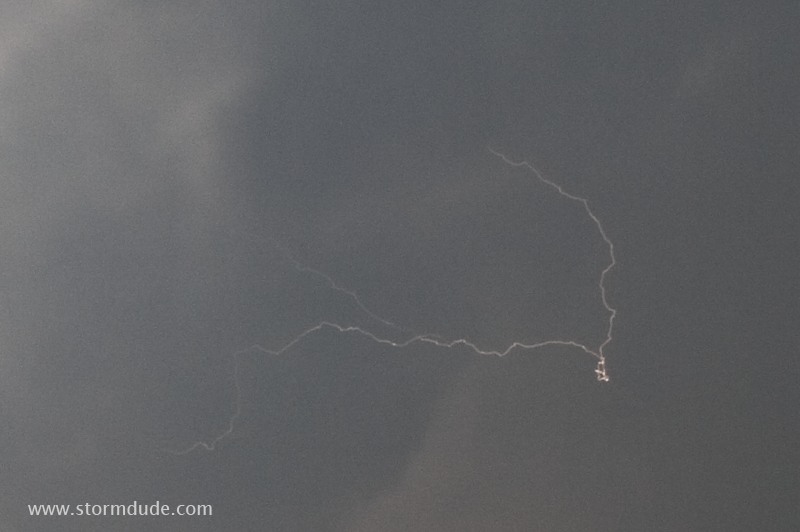 Close view.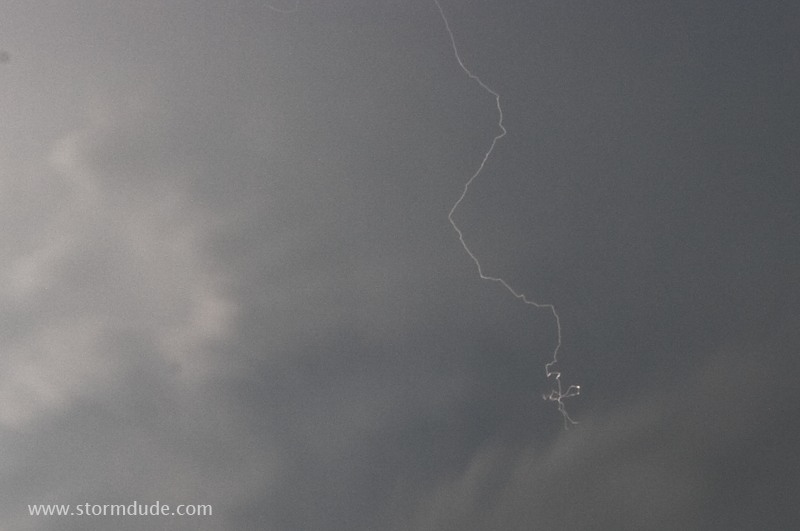 Another bolt.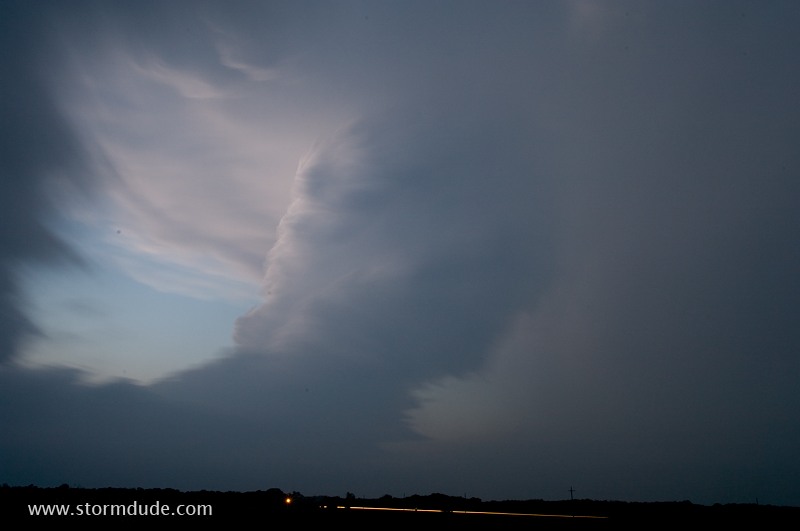 Long exposure provides an eerie sight of a rotating LP storm.
May 12: Southwest Oklahoma Storm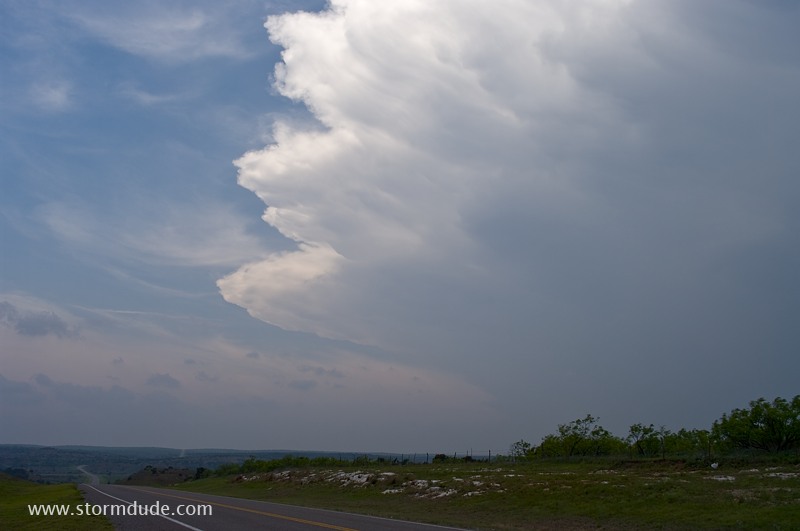 Late afternoon intercept in far southwest Oklahoma.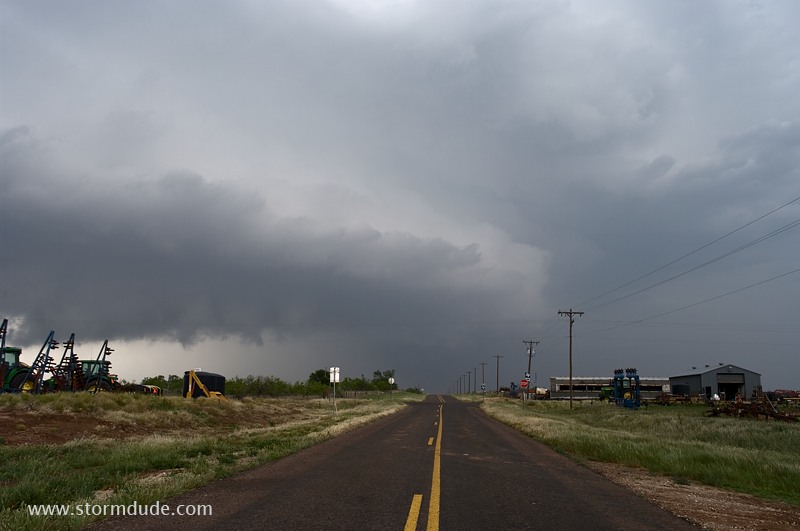 Across the state line into Texas, at the crossroads labeled "Loco" on the maps.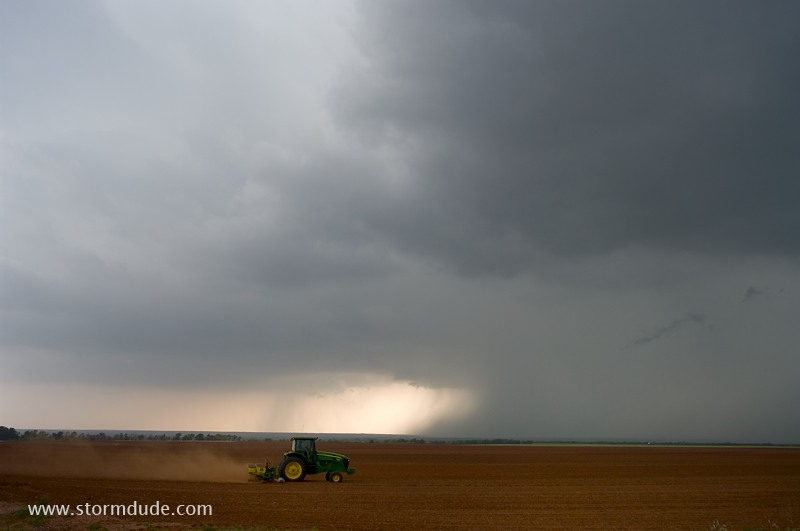 Several lightning bolts hit the other side of this field (I'd joke that this farmer is loco but he probably realizes the storm is moving away from him).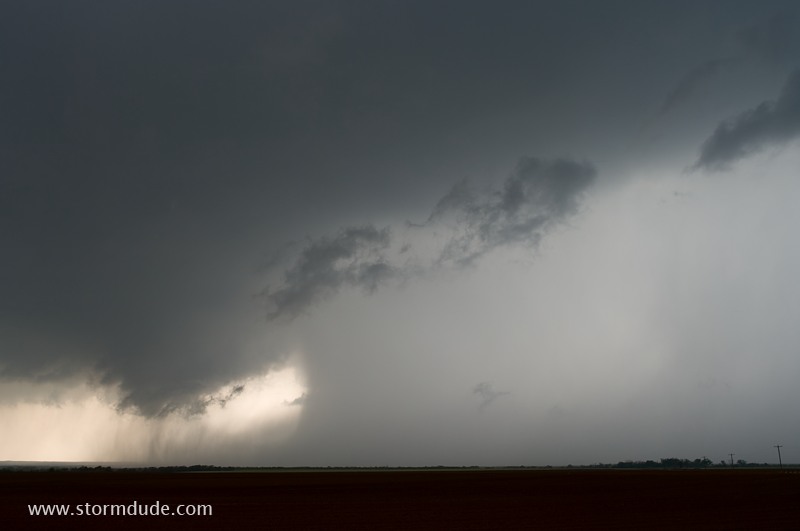 Cloudburst from high-based storm. A poor road system forces me to drive south, away from the storm, then circle back around it.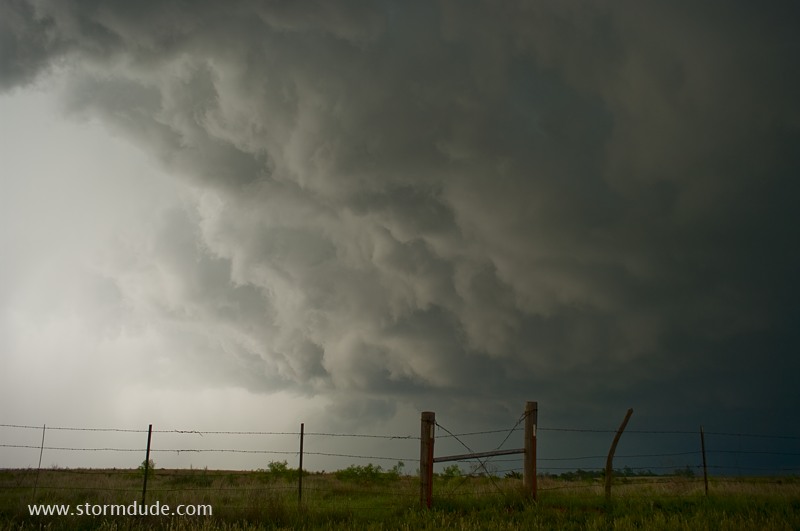 The storm gets ahead of me as it moves northeast into Oklahoma. This is under the shelf cloud at the intersection of Highways 30 and 9.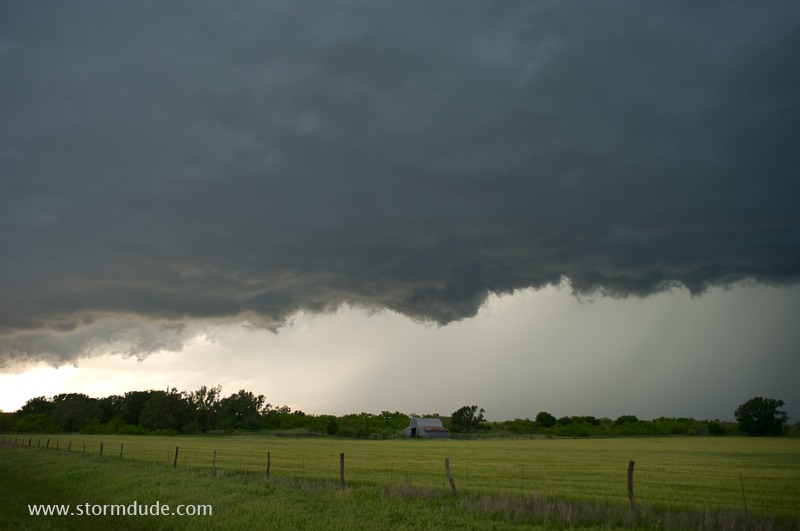 Southwest Oklahoma ranch. Thanks to slow-going on small country roads, I've fallen well behind the strongest part of the storm. On the other hand, you have to get off the main highways to see the best rural scenery.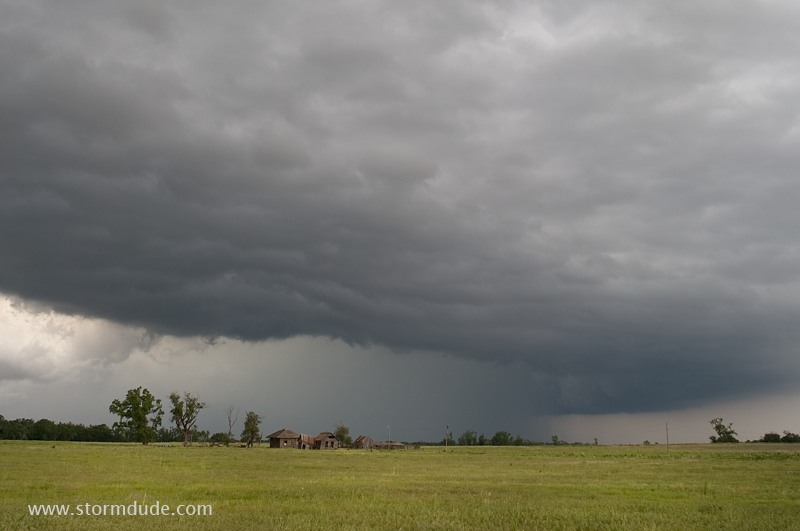 Still behind the storm. Better chase tactics would have put me in position to see a tornado today, but for a landscape photographer, this is a rewarding alternative.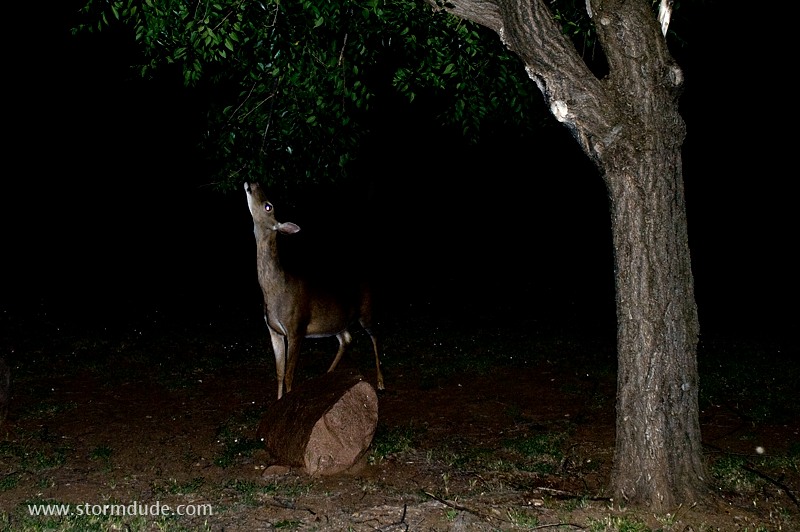 Later that evening by my campsite.