May 14: Southwest Texas Storm and Fireball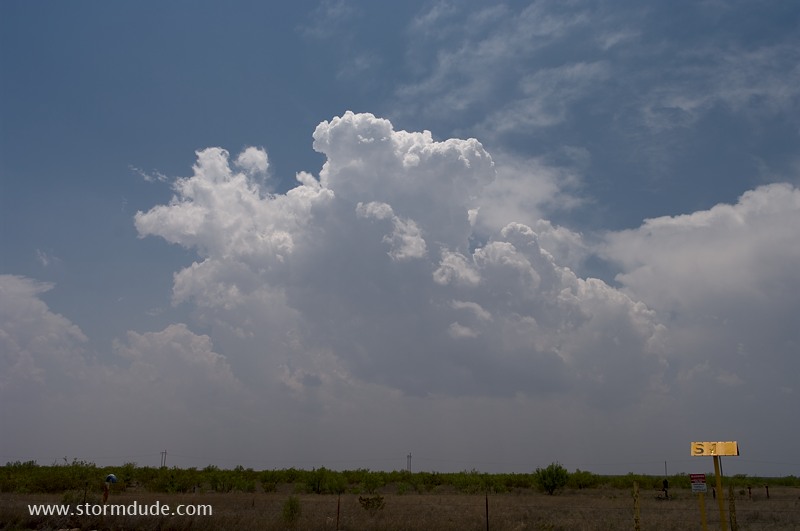 Warm, breezy afternoon near Monahans, Texas (southwest of Odessa). Storms begin to fire along a stalled frontal boundary.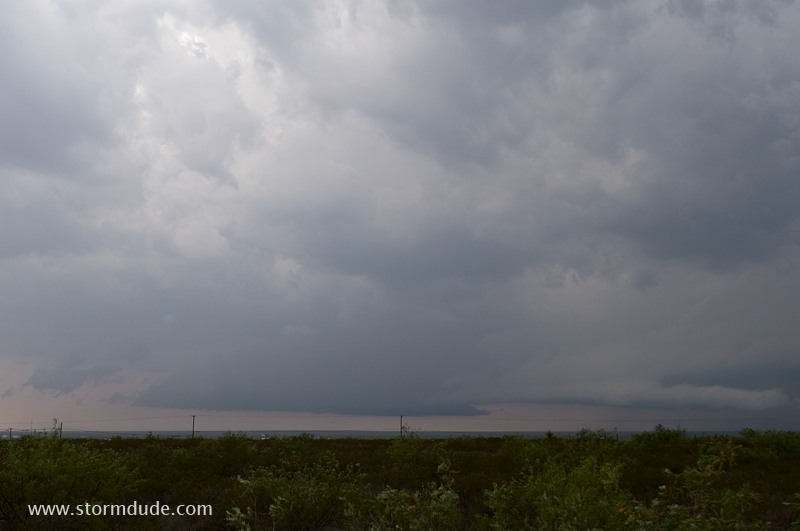 Rain-free base at western end of line.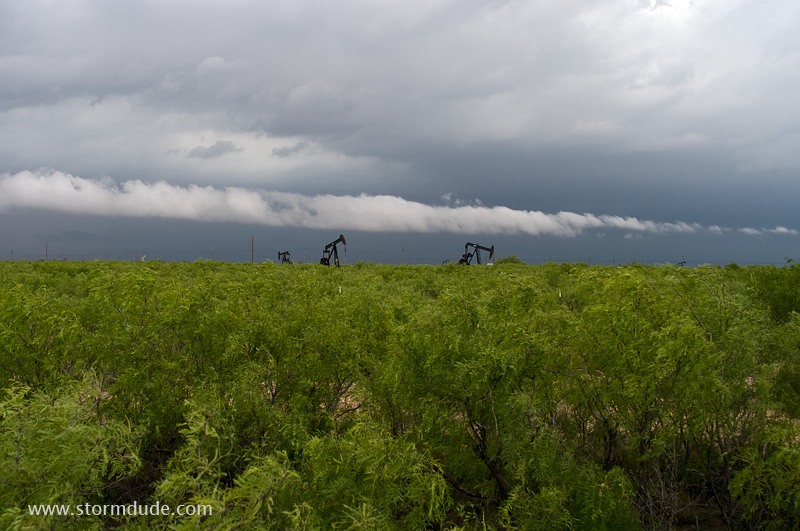 View looking north at approaching squall line.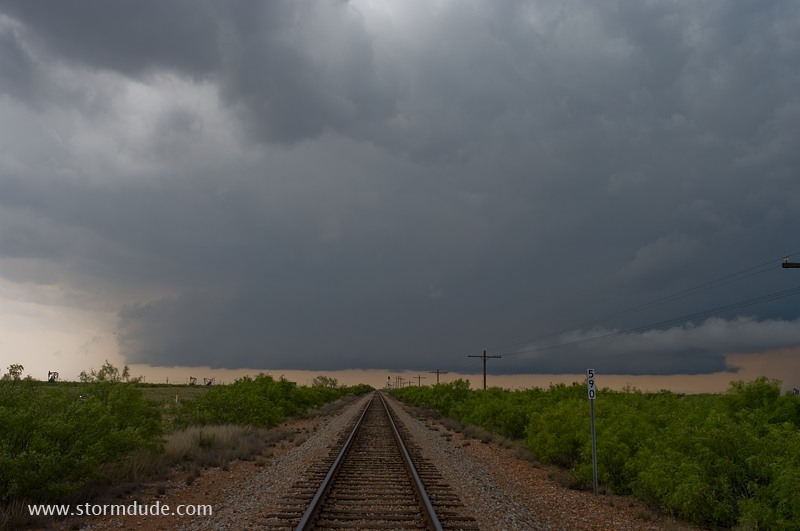 Main updraft to my southwest.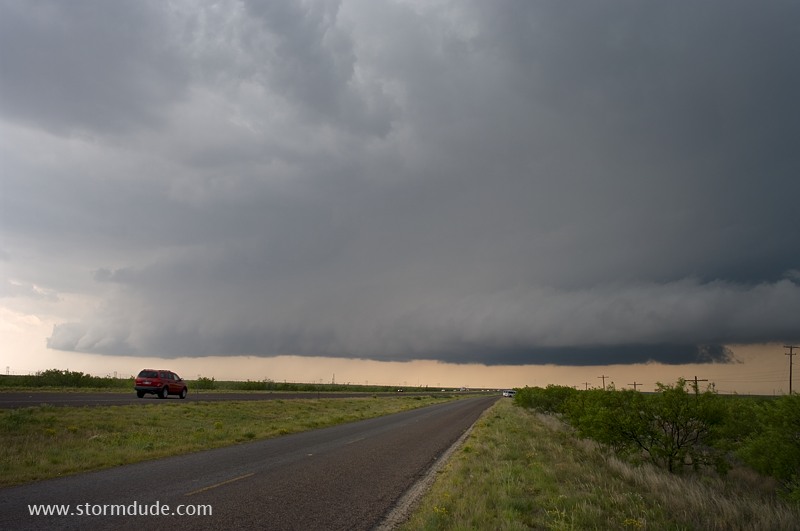 Storm approaches Interstate 20.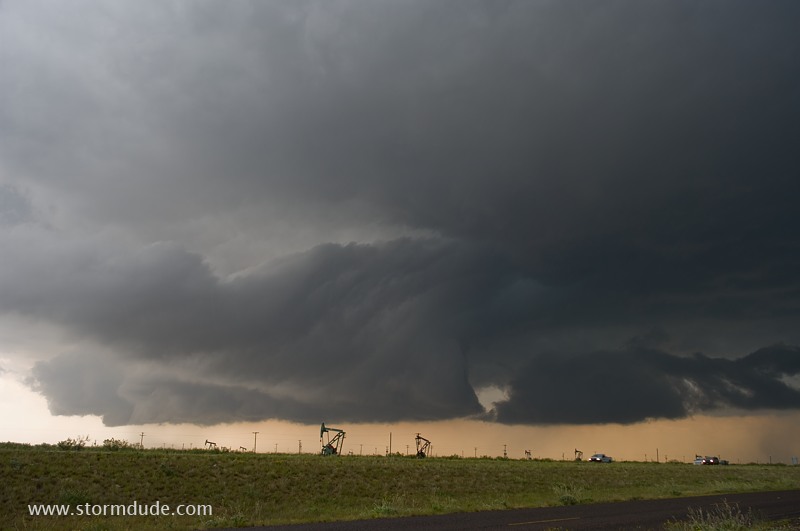 Strong outflow is creating a chaotic structure.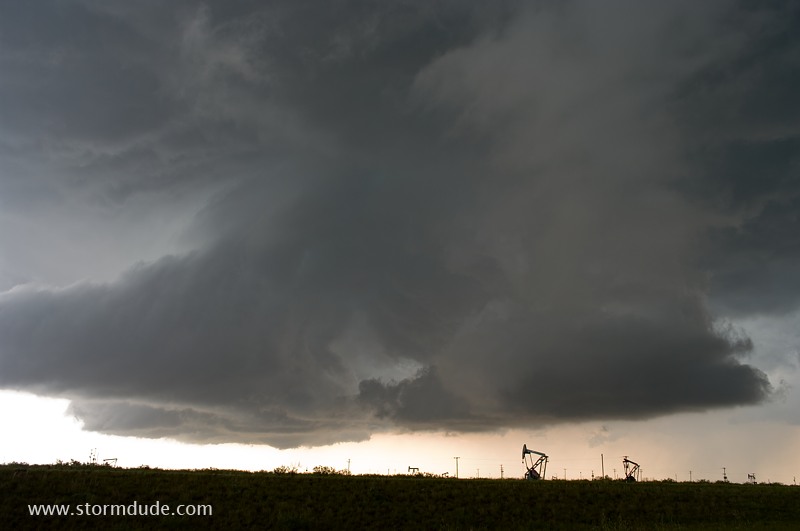 The updraft moves south as CGs (cloud-to-ground lightning strikes) and large hail are just behind me.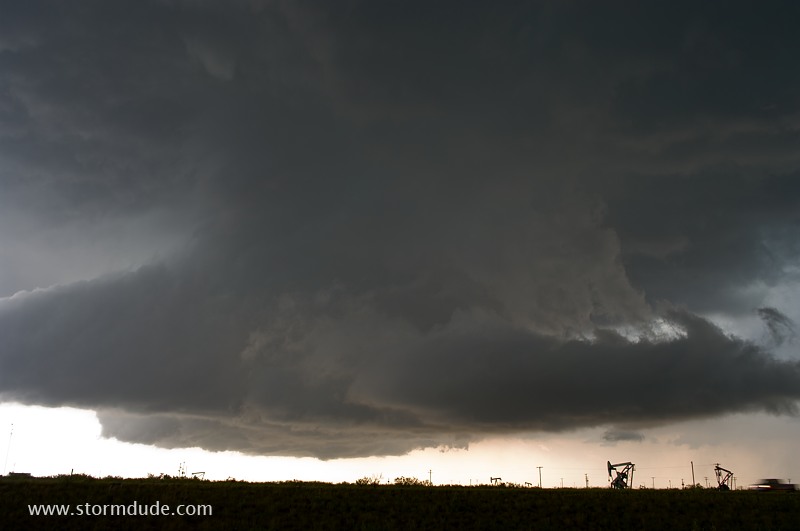 One last photo before the squall line overtakes me.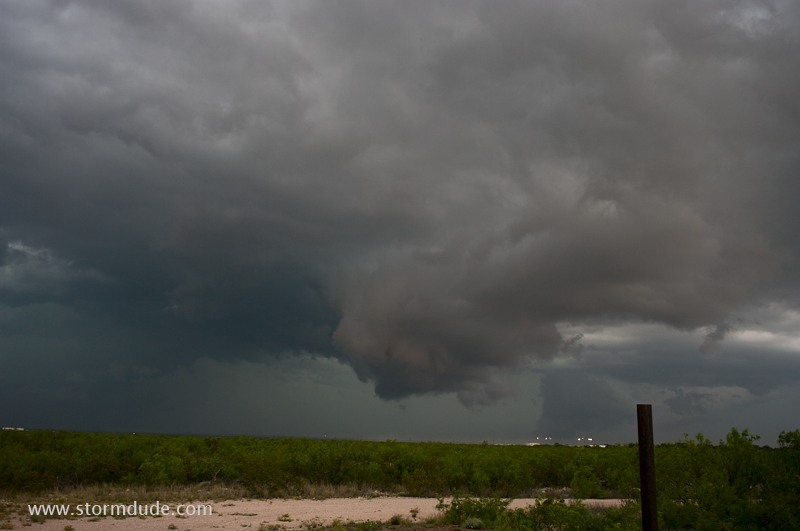 Near the town of Crane. Intense outflow dominates the line of storms, so I head back west in hopes of finding a new cell. Soon I'm driving through rain, hail and frequent CGs to approach a strong updraft.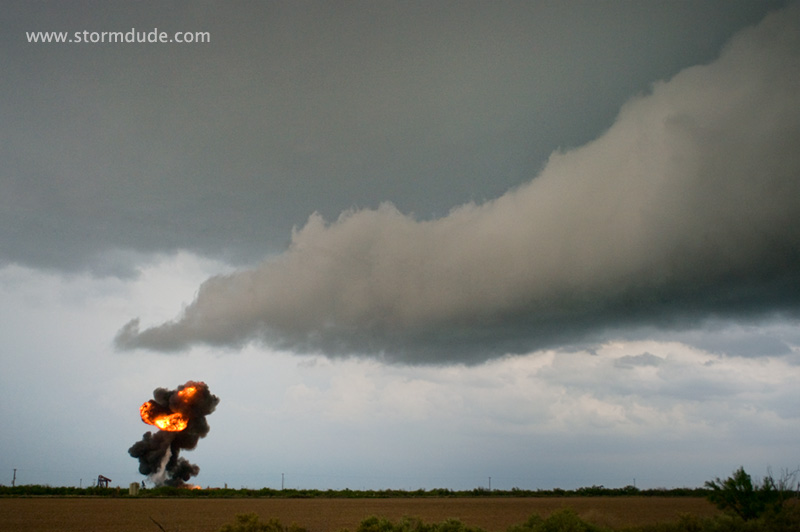 A lightning bolt hits an oil and gas collection site just to my left, causing a fireball. (Exactly 2 miles southeast of Imperial, Texas at 5:45 pm.)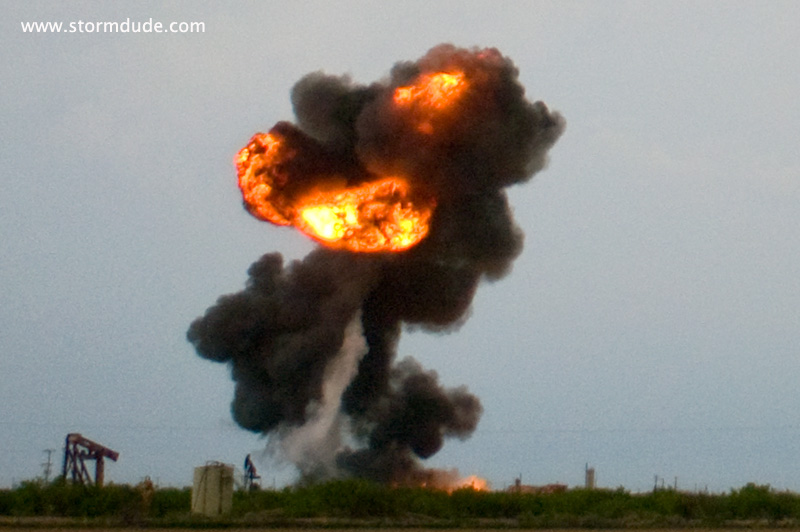 Close view of an extraordinary sight.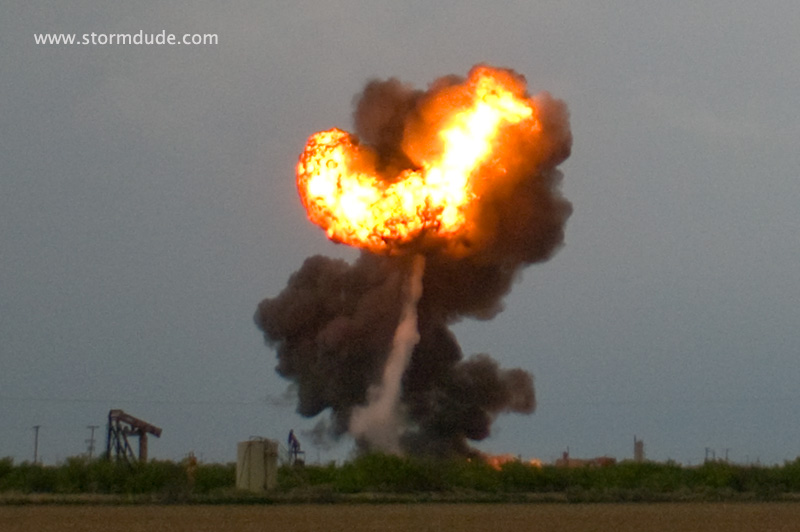 Quarter to golfball size hail and nearby CGs create a surreal experience.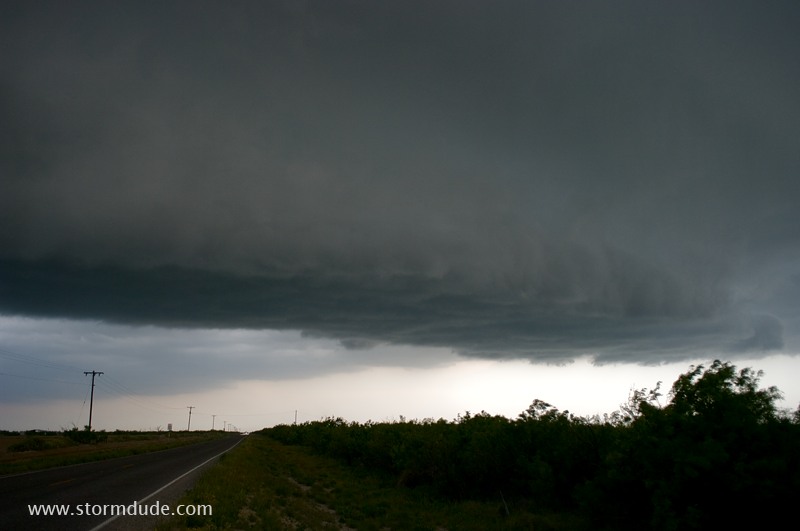 The intense updraft that is causing all the commotion.