May 8th: Nebraska Storm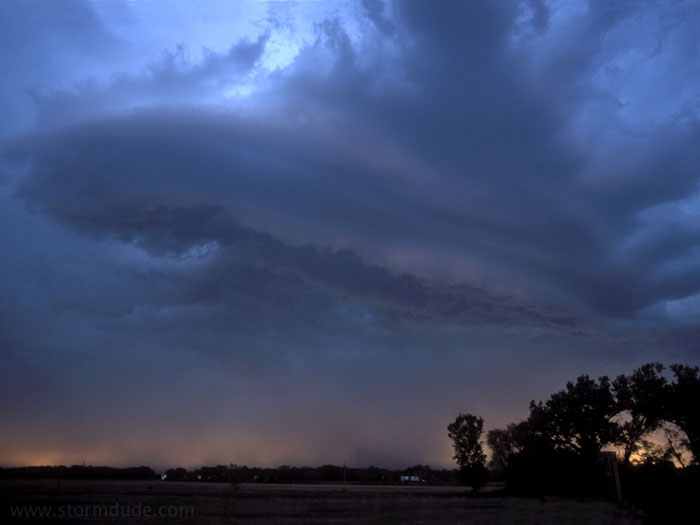 Storm at dusk near Holdredge, Nebraska.
May 12th: Southern Kansas Supercell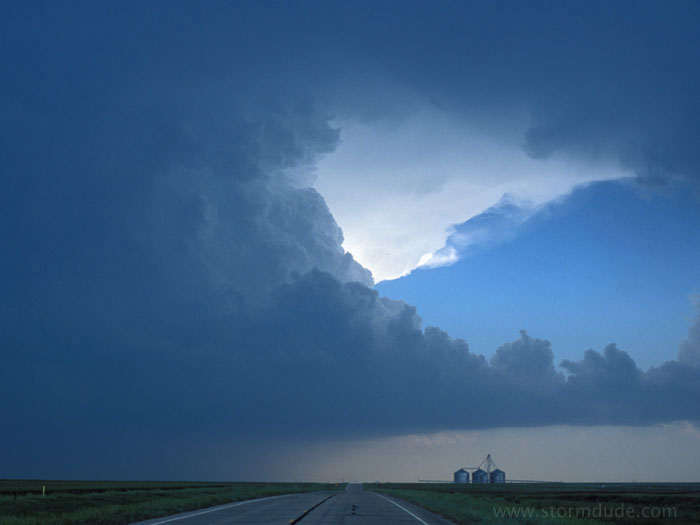 Just south of Pratt, Kansas, looking south at an incredible supercell. (This is also my biggest miss for 2004. Several tornadoes form on the other side of this storm. Because this road curves to the left and through the storm's core, I wait for the storm to move northeast to allow me to intercept it. However, it expands towards me instead, and a poor road system leaves me stuck on the wrong side of the large supercell.)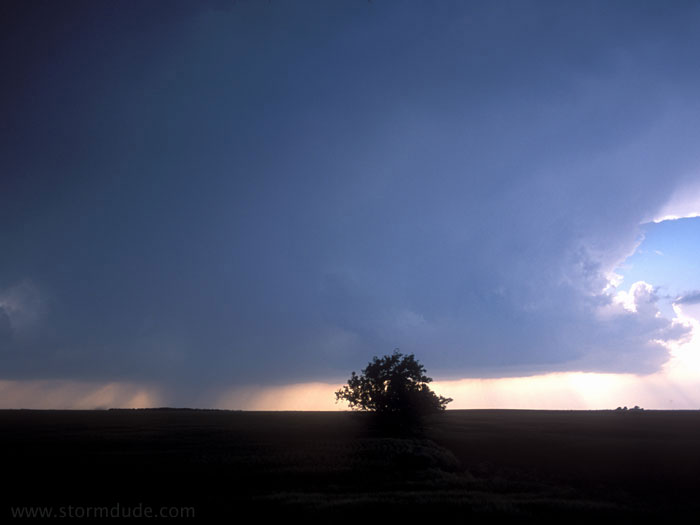 Another supercell to the west, but it soon weakens.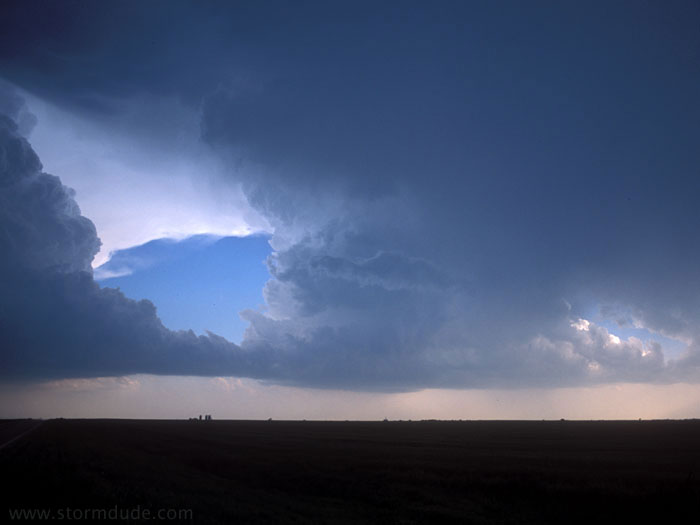 A third supercell takes shape just to my southwest.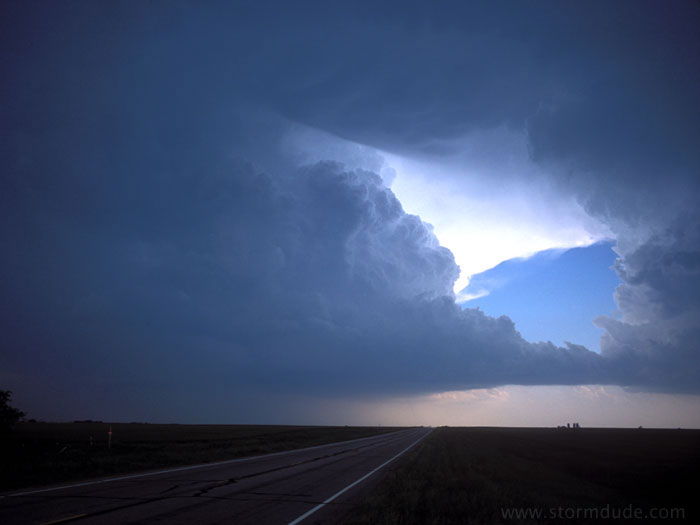 The monster storms start to close in on me. Despite missing most of the tornadoes, this is one of the more breathtaking scenes I've experienced in storm chasing.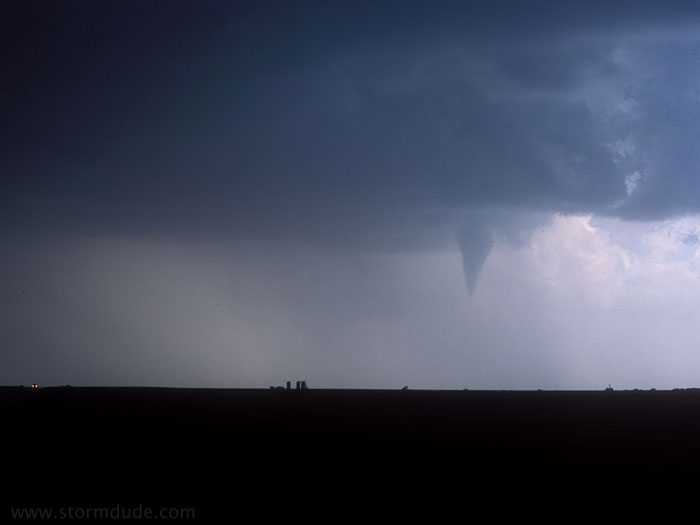 The only funnel cloud I see today.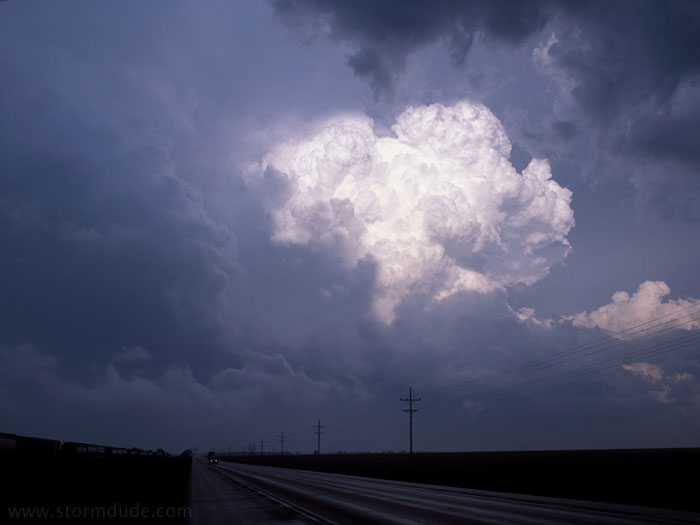 After getting hit by a few golfball size hailstones, I escape to the east and take this photo looking back towards the storm.
May 13th: Southern Oklahoma Storm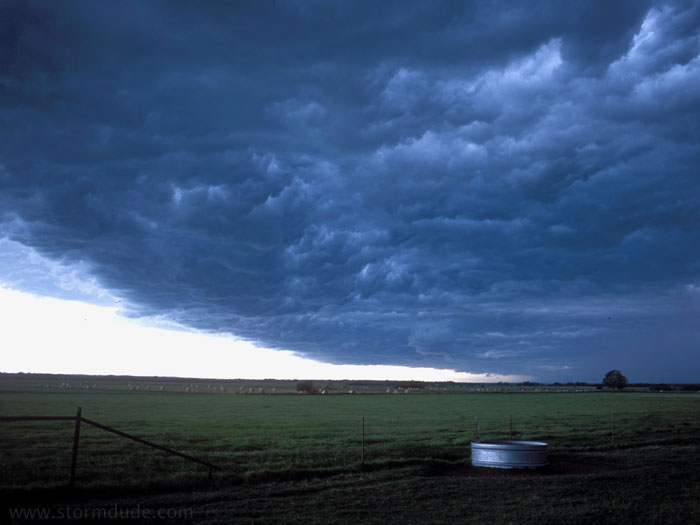 In southern Oklahoma, the underside of a shelf cloud, a.k.a. "whale's mouth".
May 17th: Kansas Storm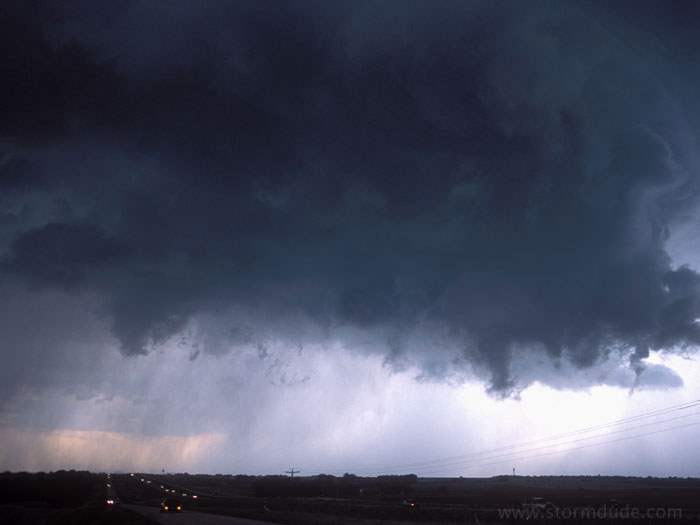 Non-rotating wall cloud east of Russell, Kansas.