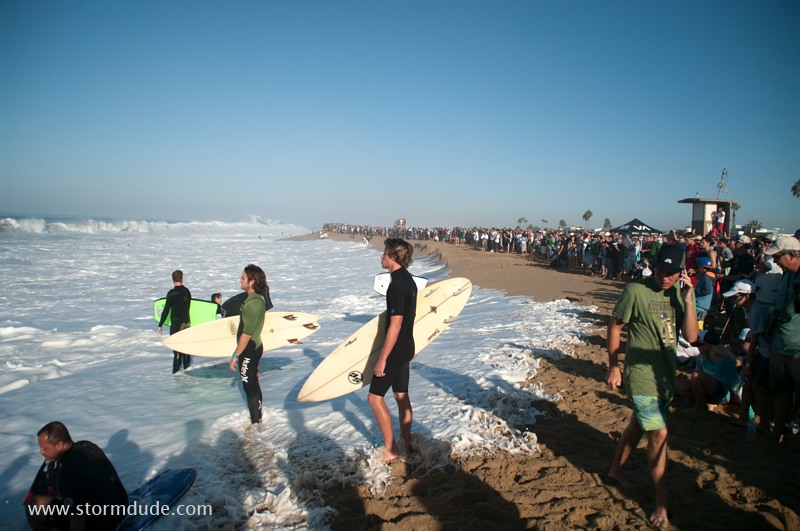 Early morning at the Wedge after a Category 5 hurricane generates the biggest waves in years.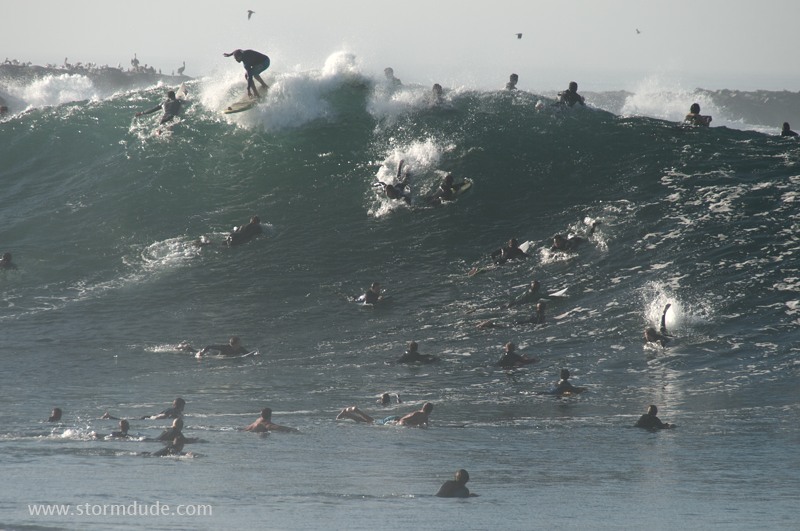 Mob scene in the water.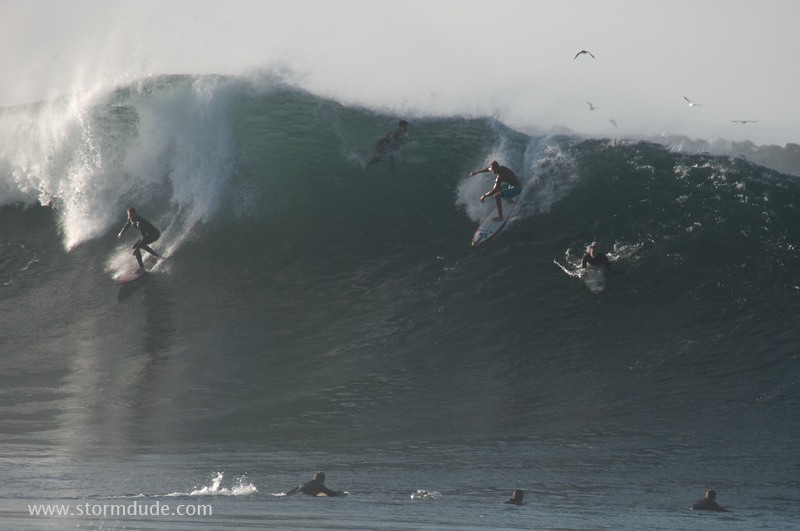 Set waves were over 15 feet.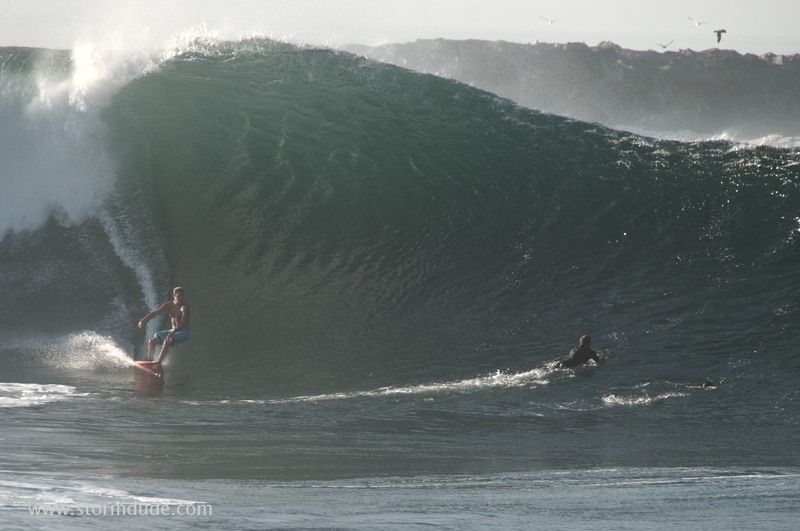 Second of four photos of a surfer's wild ride at the Wedge.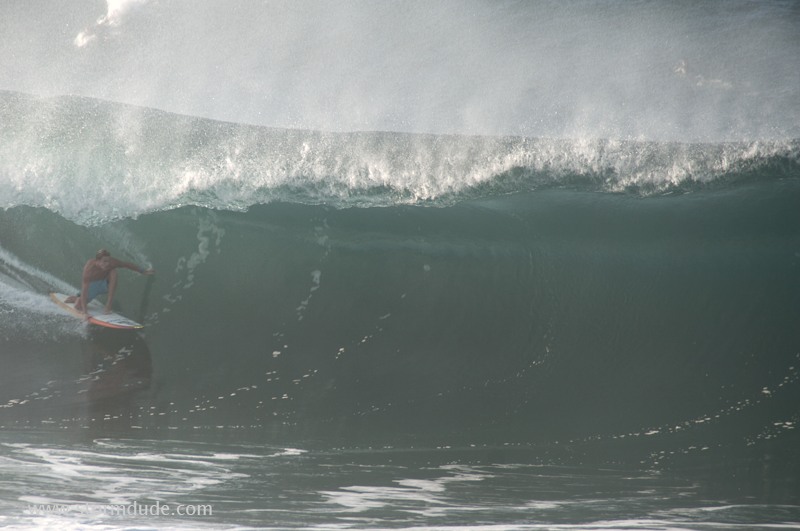 Doing an impression of Pipeline.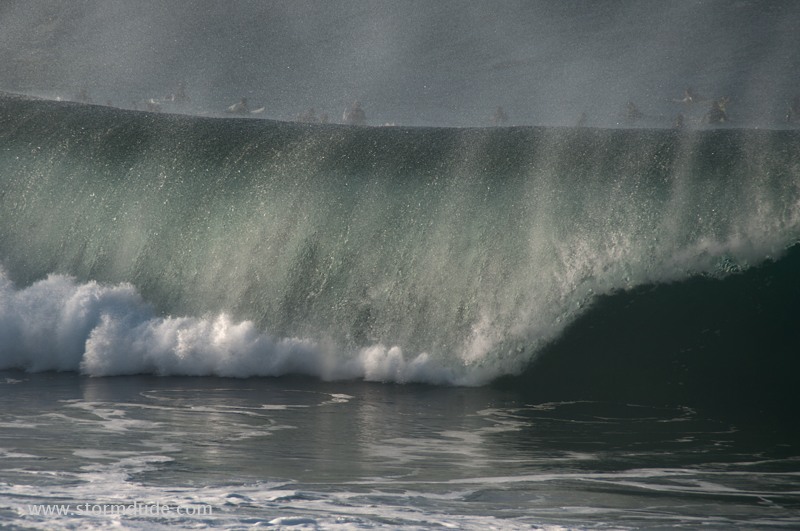 Two seconds later.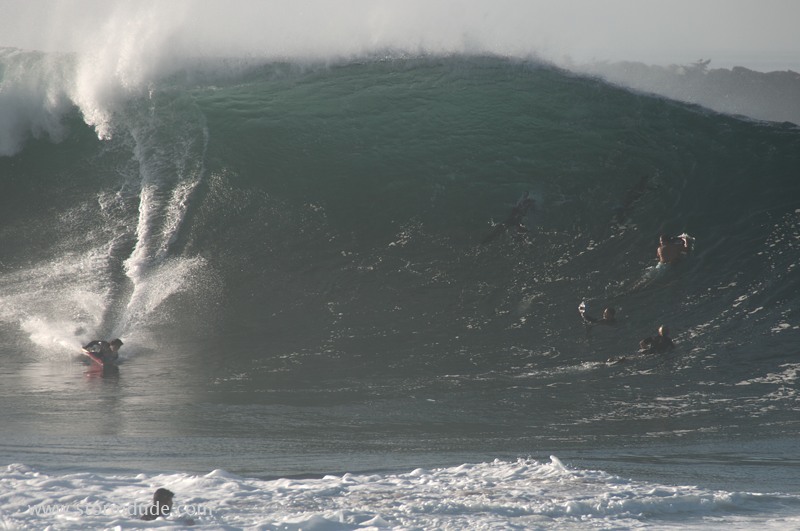 We saw some incredible bodyboard rides.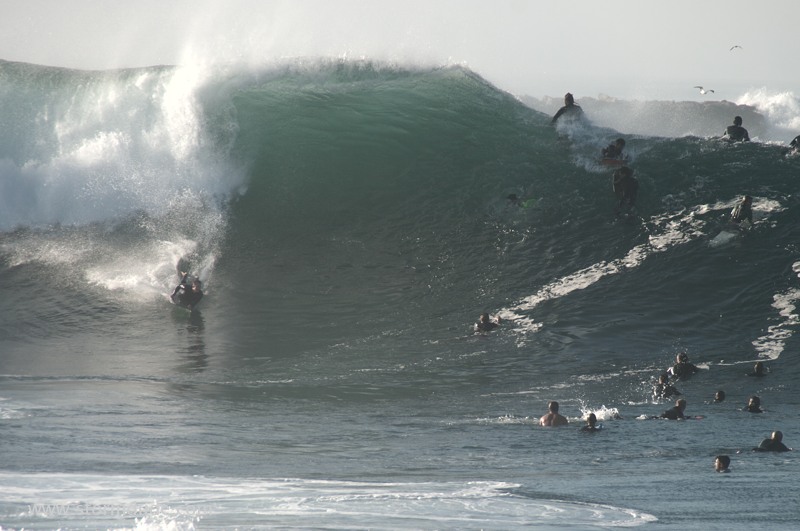 About 40 bodyboarders and a half-dozen surfers were out.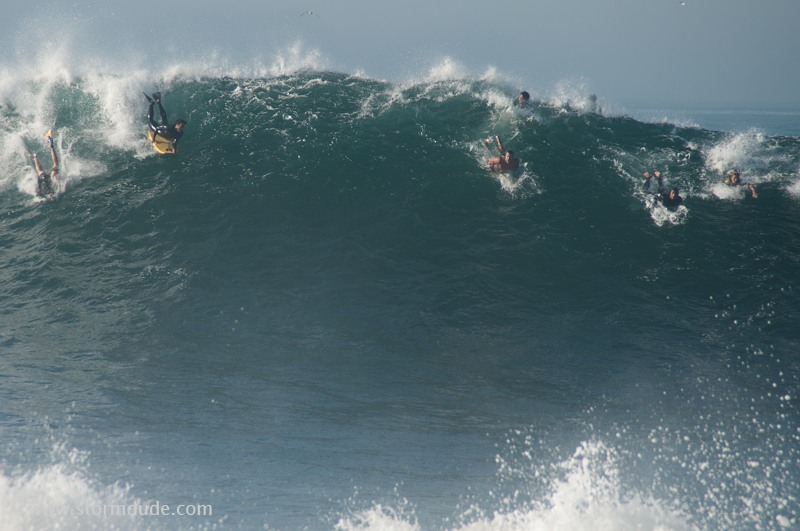 About as good as it gets at the Wedge.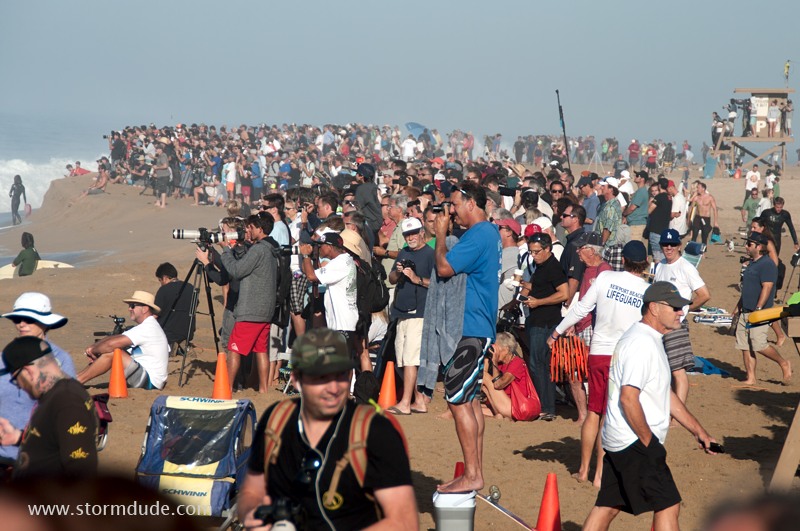 Big crowd due to non-stop publicity for several days.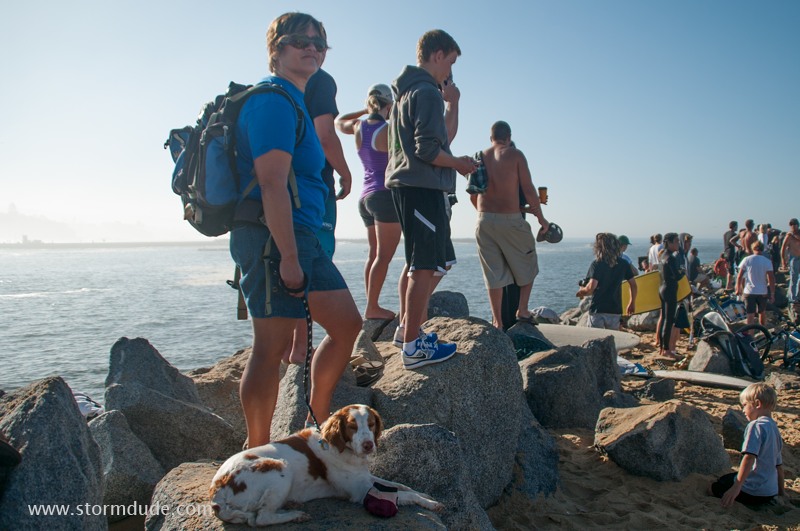 It was so crowded by 6:30 am that we had to park at the Balboa Pier and walk a half hour to get to the Wedge.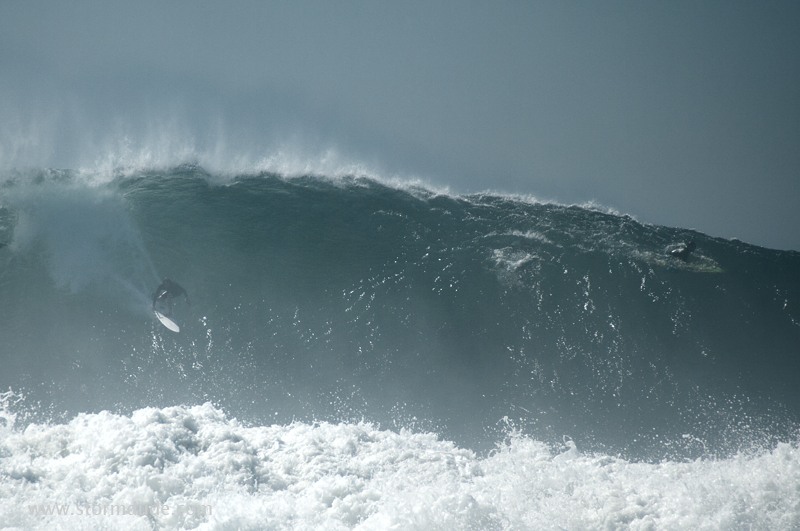 Newport Point (18th Street on Balboa Peninsula) was also big.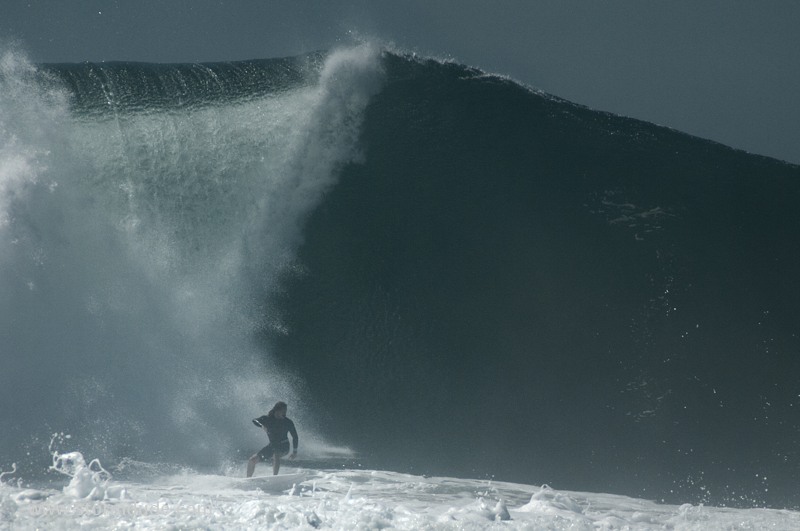 Biggest I've seen at Point (I used to live a block from here).