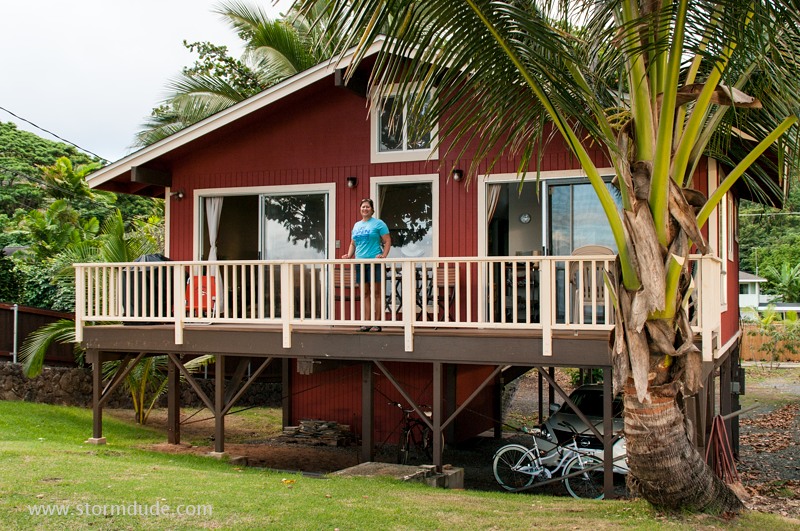 We rent a one-bedroom house on the North Shore of Oahu to enjoy warm weather and big waves.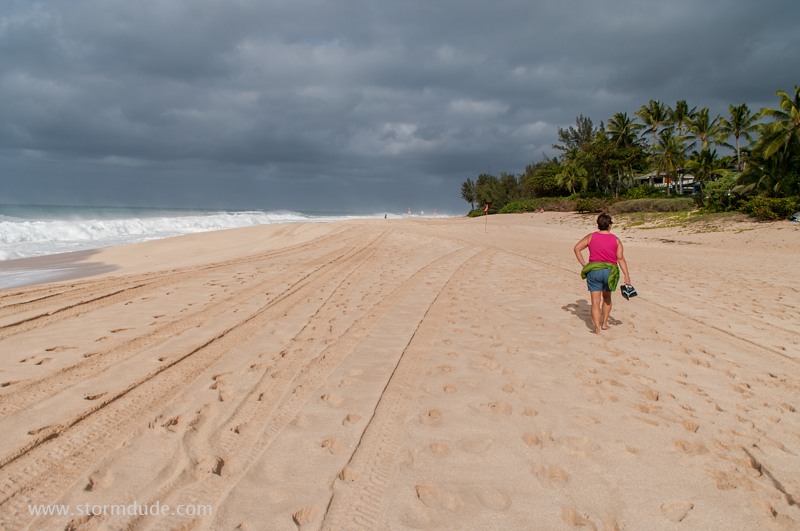 Taking a walk on beautiful Kei Iki beach near our house.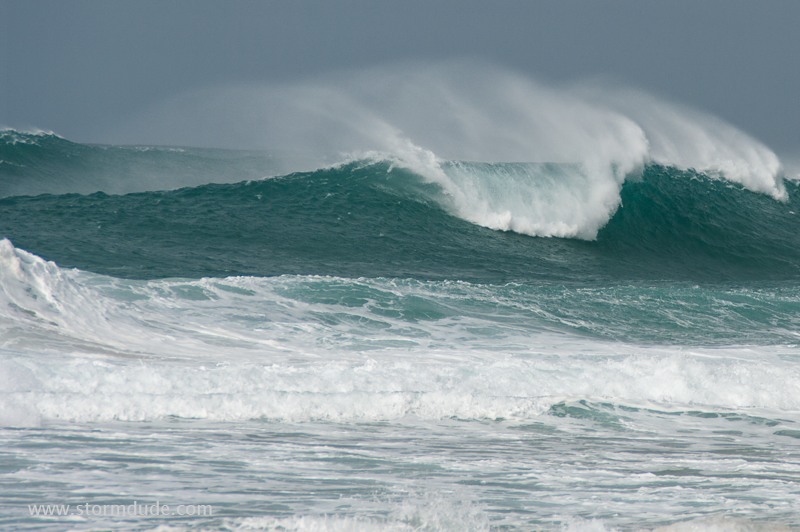 Waves over 15 feet are rolling in from the northwest.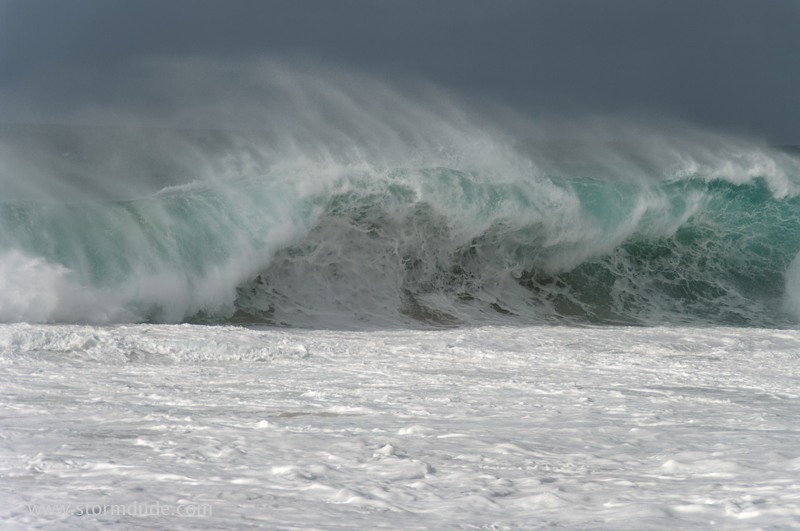 Beach break is popular with bodysurfers and bodyboarders when it isn't so big.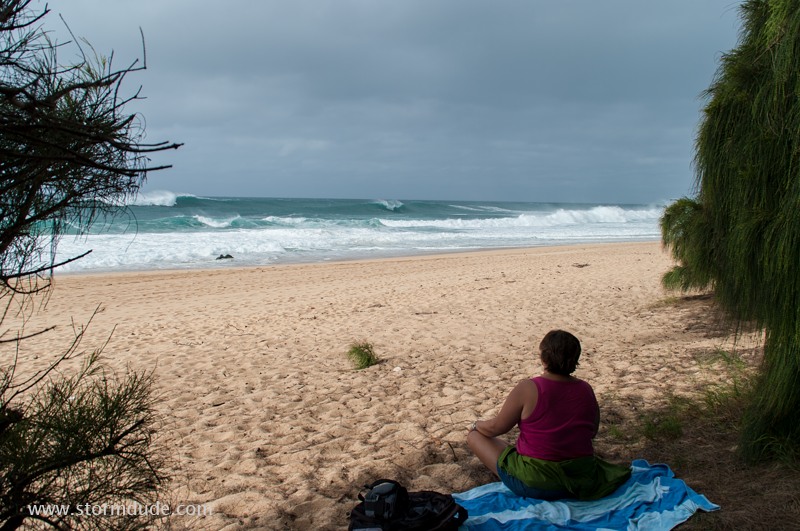 Ke Iki beach feels remote even though it is on the popular North Shore.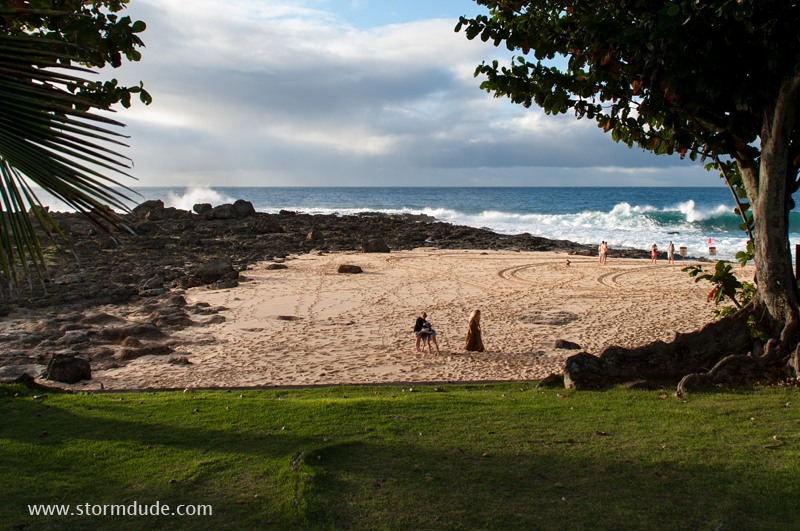 View from our balcony. The house is half-way between Waimea Bay and the Pipeline, perfect for watching big waves in the winter.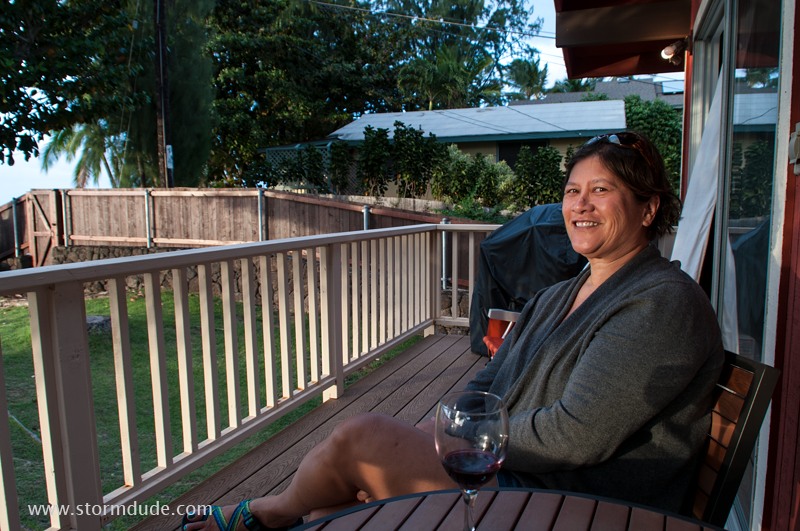 Watching the sun set with wine and cheese from the local supermarket (a five-minute walk).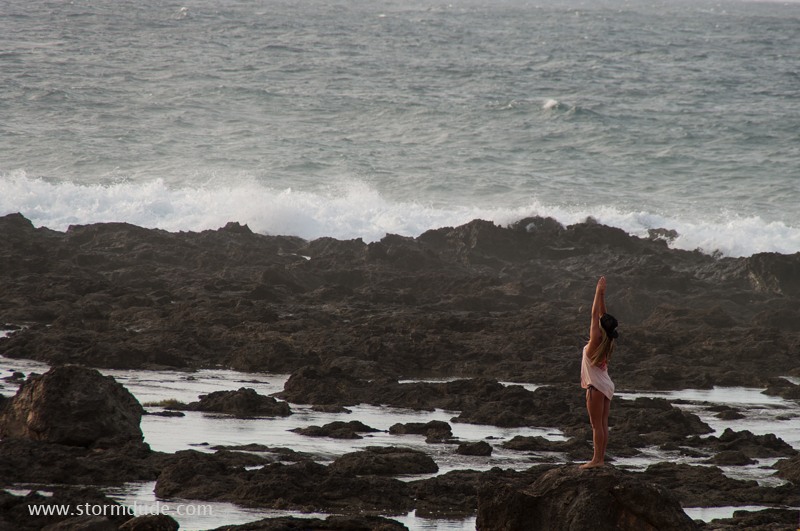 Testing out the zoom lens.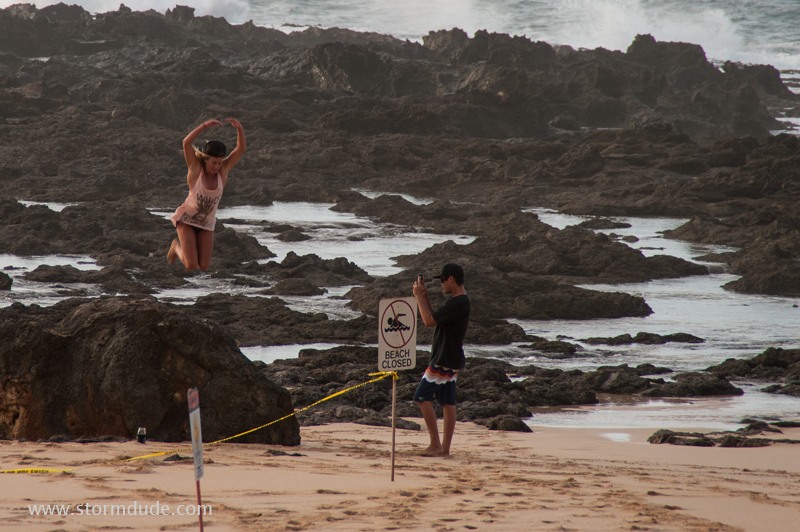 The igneous rocks in front of our house are popular as a backdrop for portraits.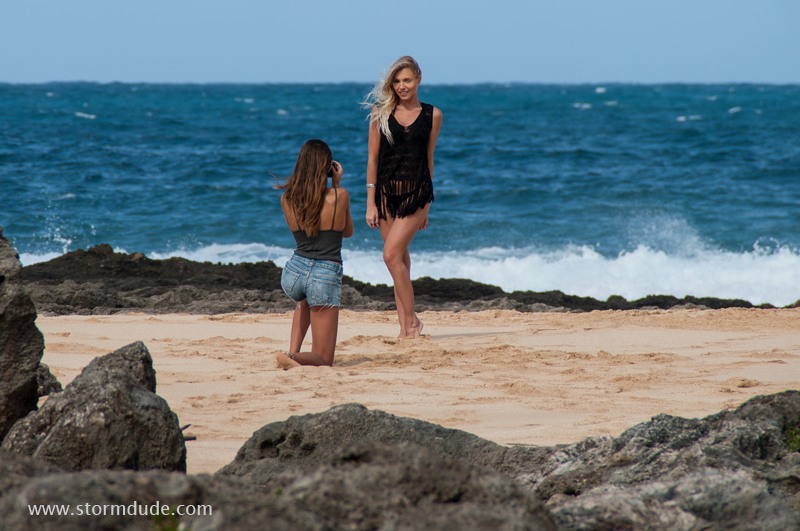 During our two-week stay, we see quite a few photo shoots, both amateur and professional.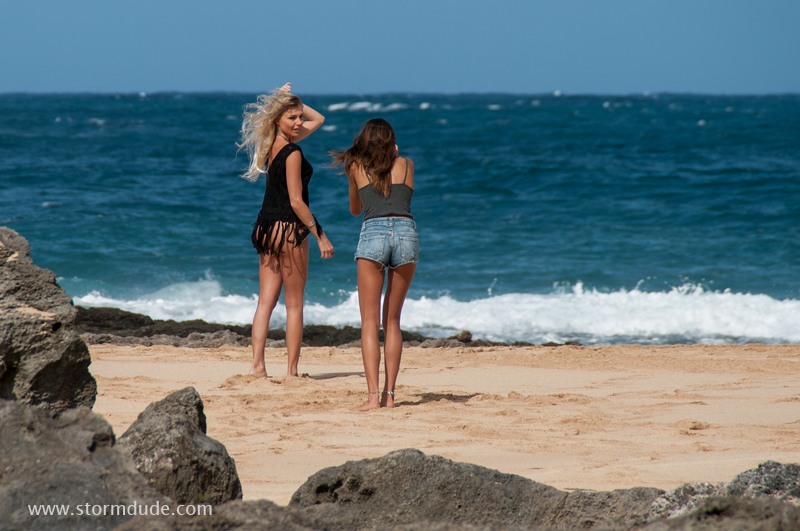 The soft lighting of late afternoon brings out the photographers and their models.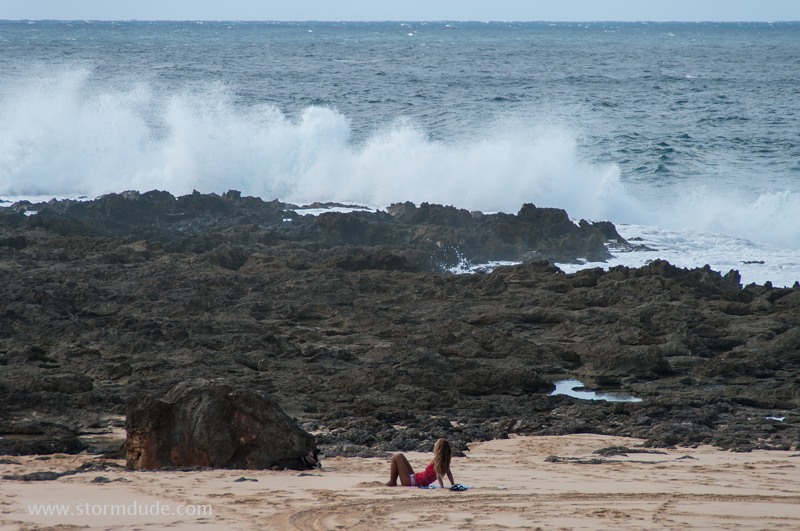 Locals are often hanging out at the end of Ke Iki beach for the remoteness and beauty of the island setting.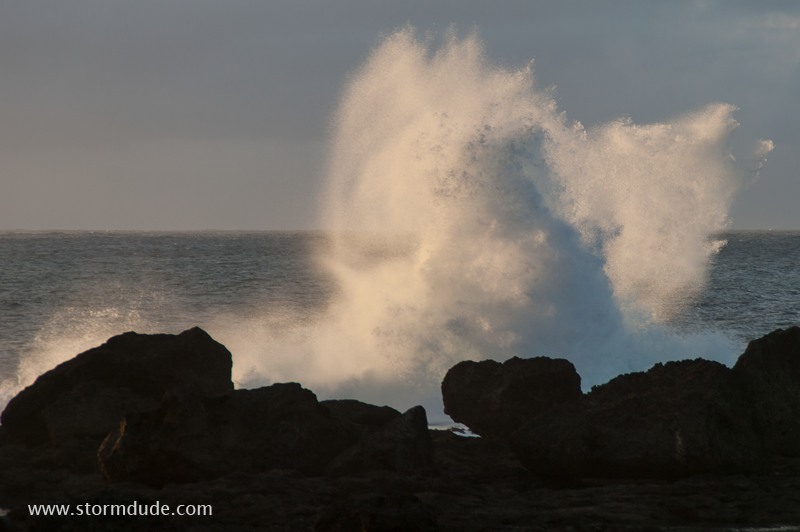 Spray reaches thirty or forty feet high.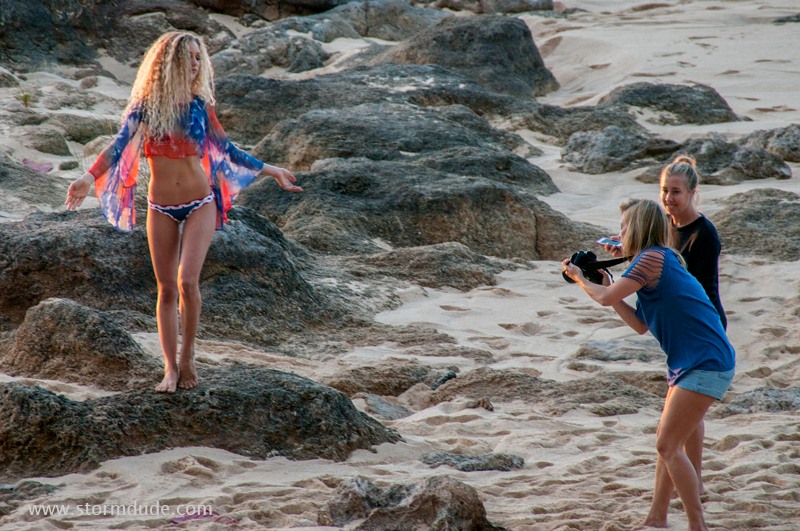 Professional photo shoot at sunset.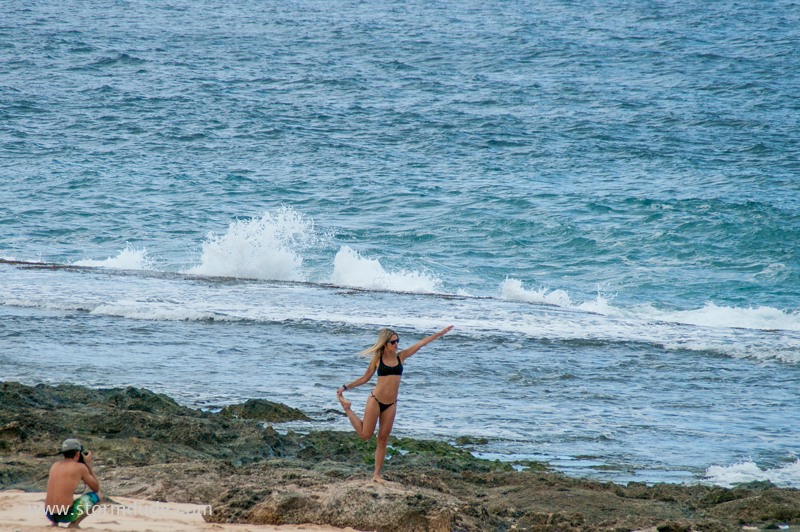 Even on overcast, rainy days, people are out taking photos in front of our house.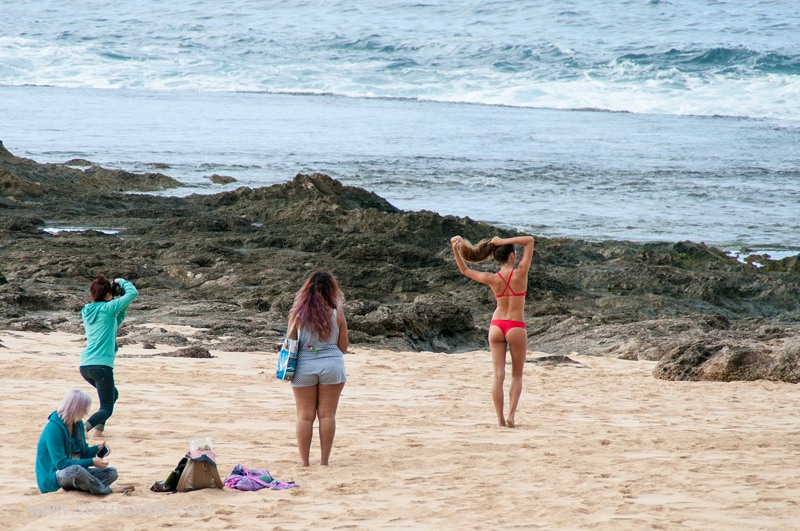 Another professional shoot.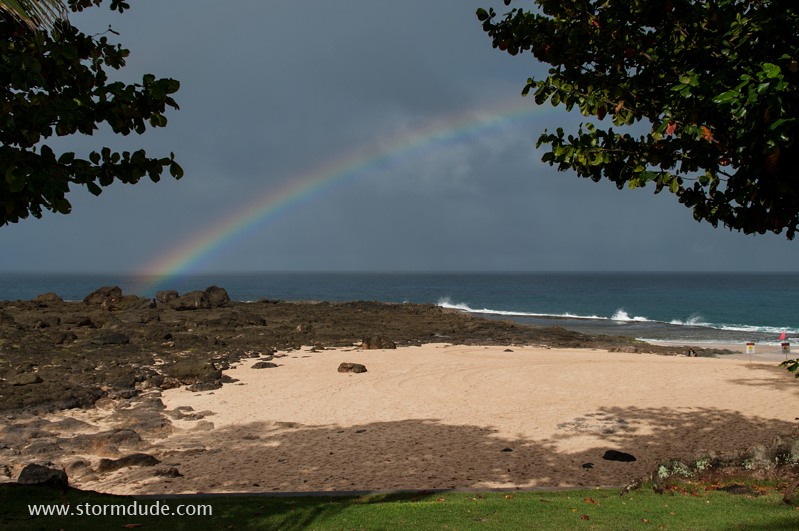 Lots of clouds and rain during our stay (typical of the North Shore in winter), but with some fantastic views.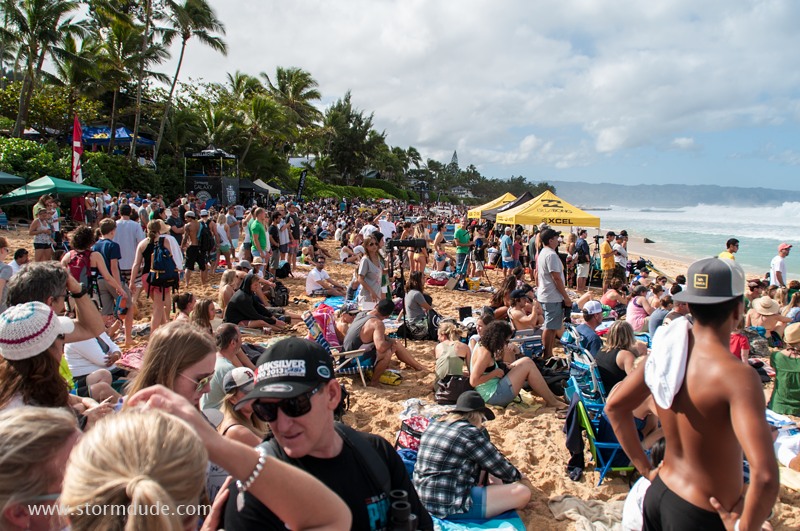 We caught the last day of the Pipe Masters. More of a mob scene than a crowd, but we found a decent spot to watch the show.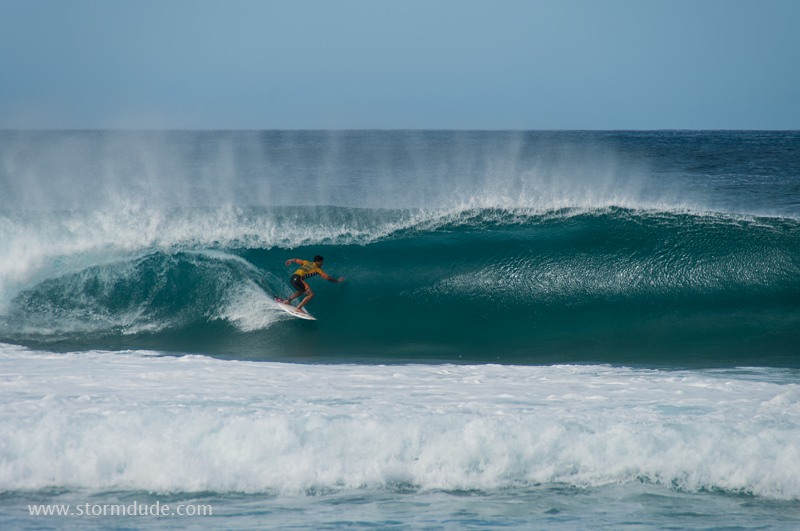 This pristine wave shows why Pipeline is famous.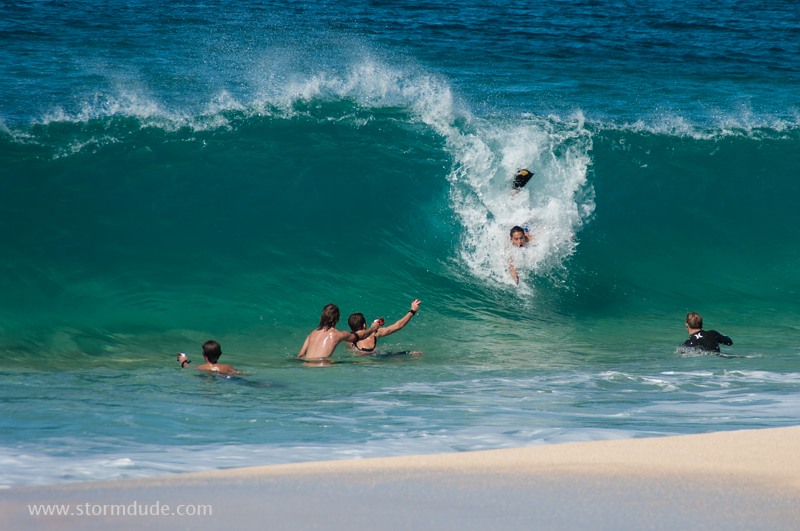 The next day brings calm, sunny weather and 6 to 10-foot waves. We sit on the beach and watch bodysurfers near our house.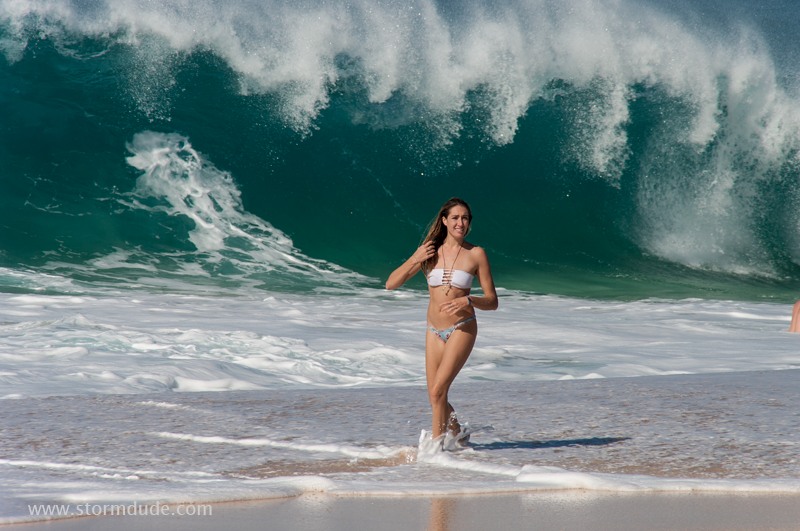 Unfortunately, a local ruined my photo of this beautiful ten-foot wave.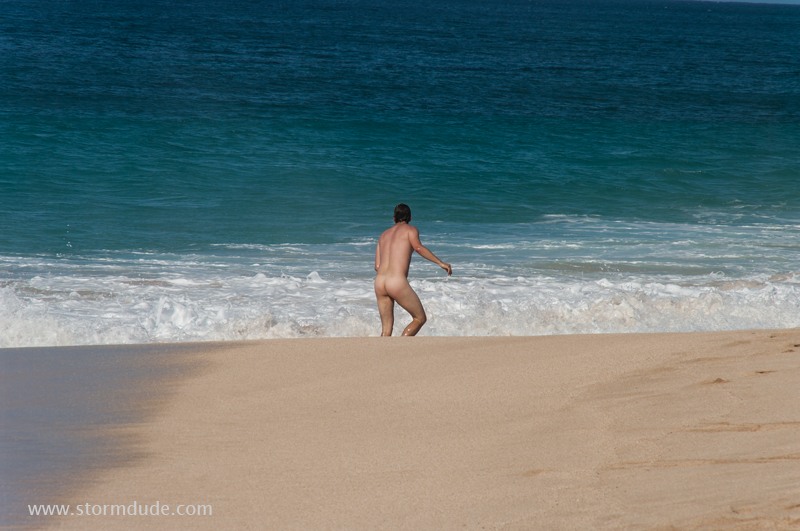 Tourist who didn't understand the hazards of bodysurfing at Ke Iki beach.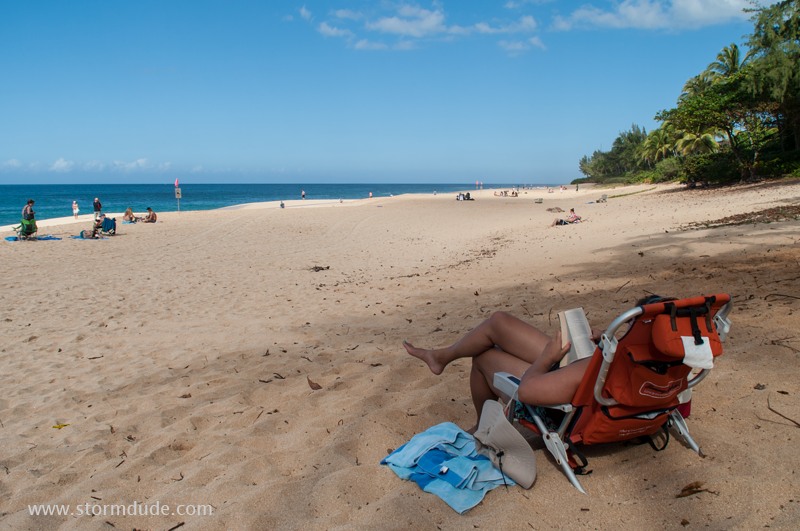 Another day in paradise.