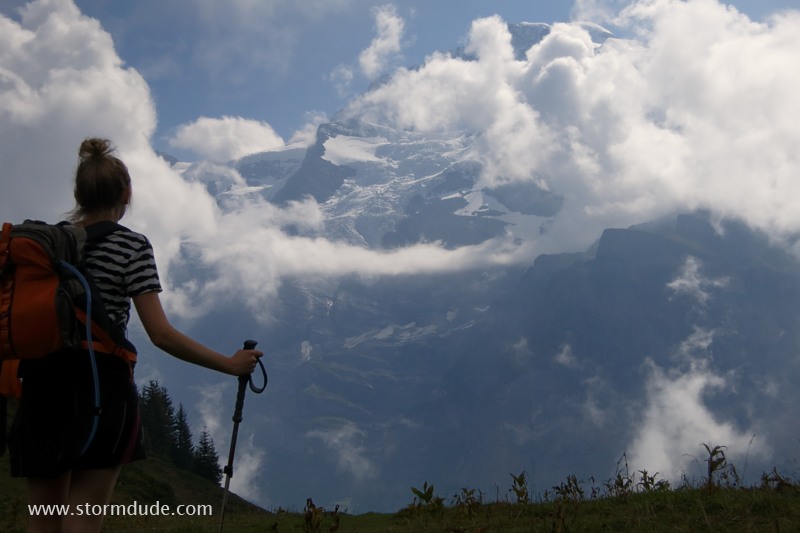 Rebecca enjoys the alpine scenery on the first day of hiking from inn-to-inn.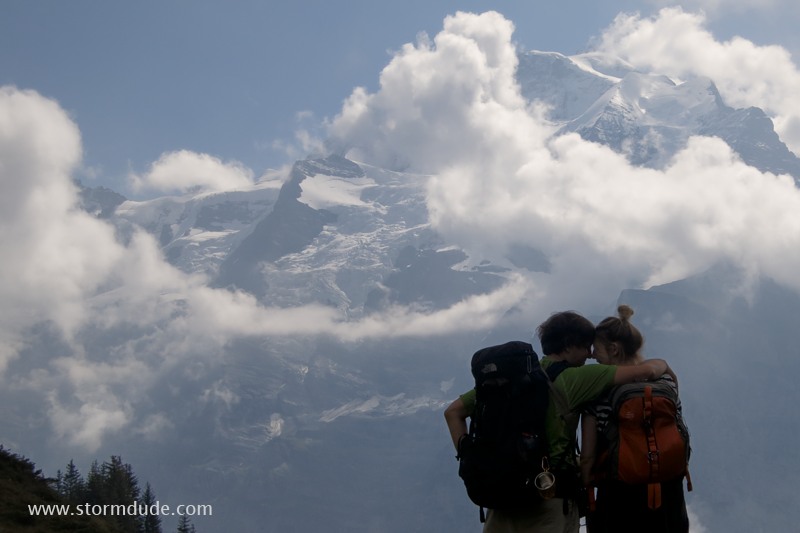 Dylan and Rebecca overlooking Jungfrau, one of the three main peaks in the Bernese Oberland region of Switzerland. The high trail from Grutschalp to Suppenalp offers some of the best views in the Alps.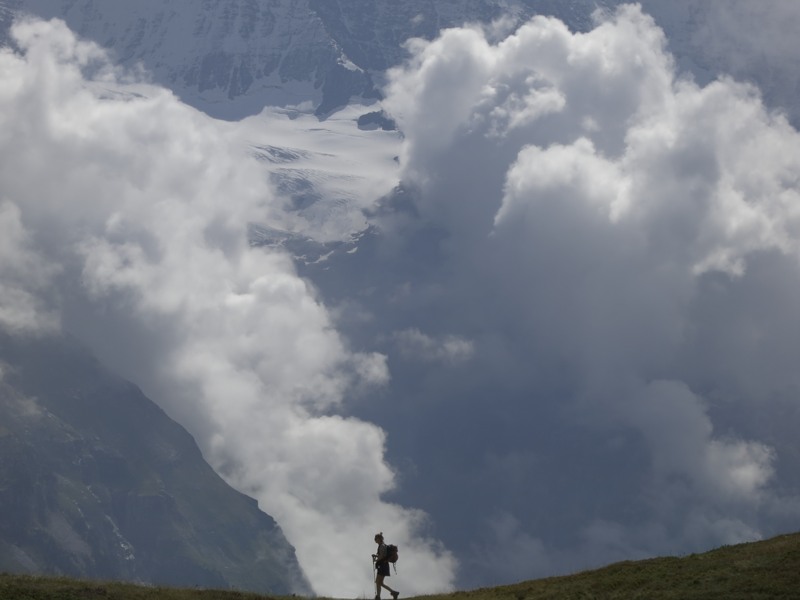 A walk in the clouds.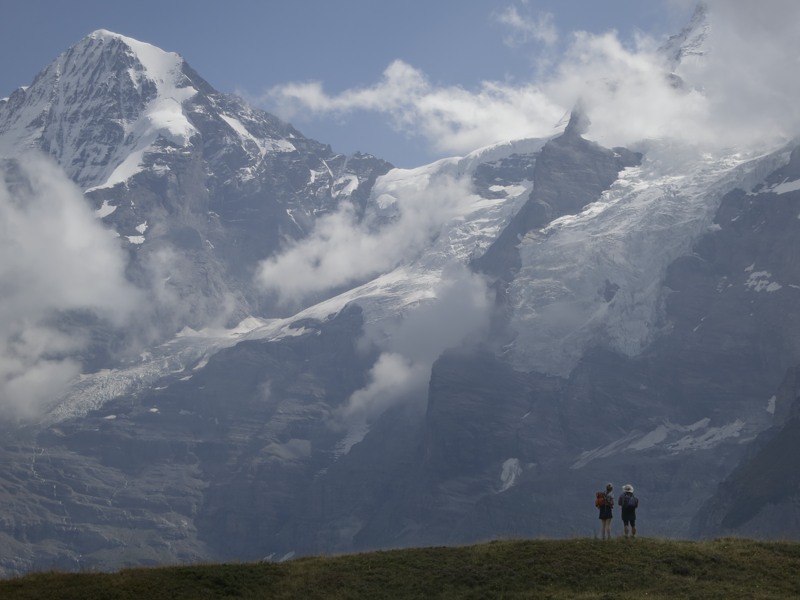 Pam and Rebecca enjoy the view of 13,500-foot Monch, another of the three peaks that comprise the spectacular Jungfrau Massif.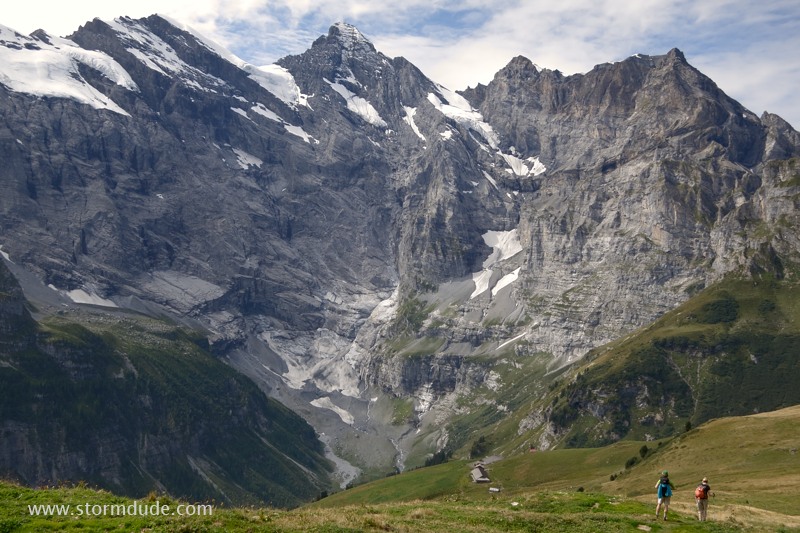 After a night at a mountain inn above Murren, we hike up to Rotstockhutte for lunch, passing through cow pastures along the way.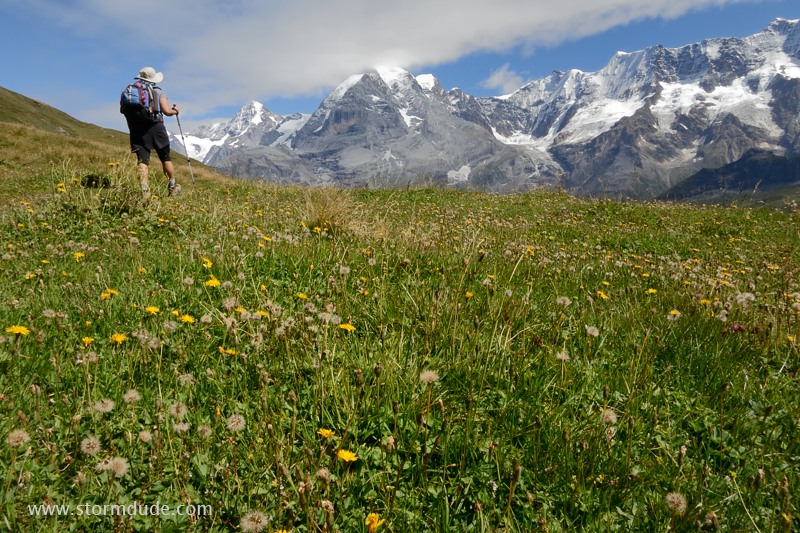 Perfect summer afternoon as we hike from Suppenalp to Gimmelwald on the second day. We carry all our gear in 40-liter day packs.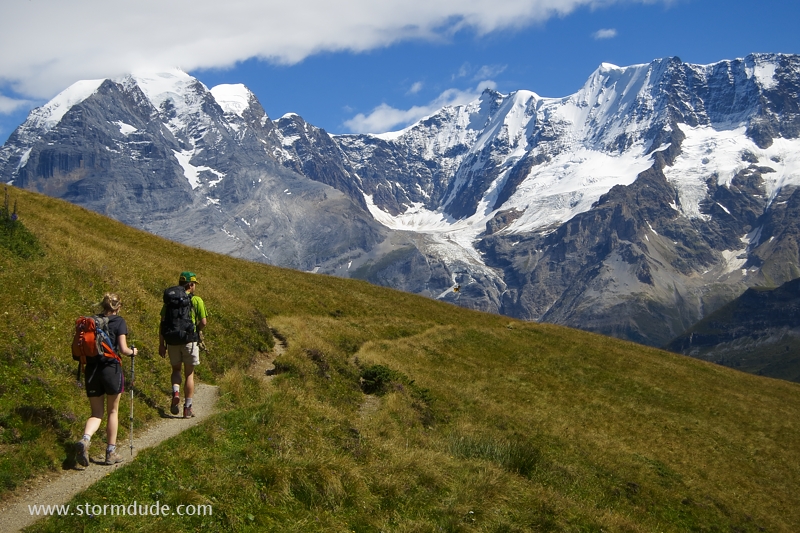 On the trail to Gimmelwald.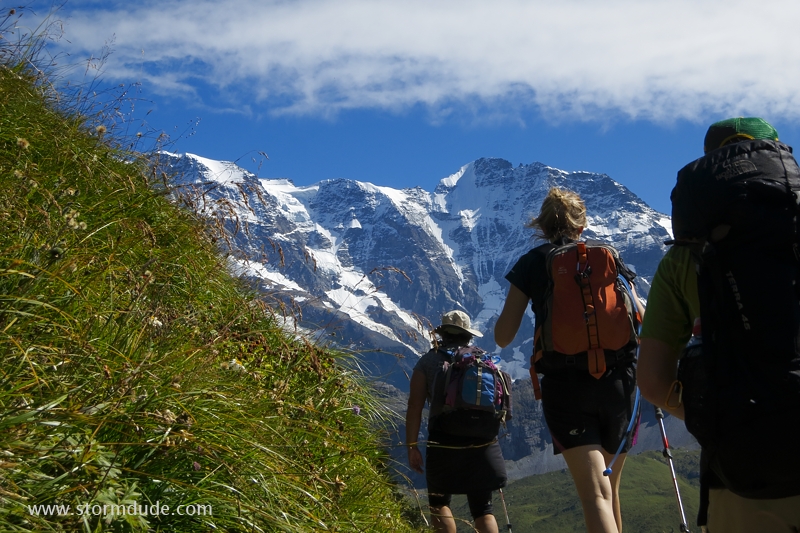 Pam, Rebecca and Dylan high in the Swiss Alps.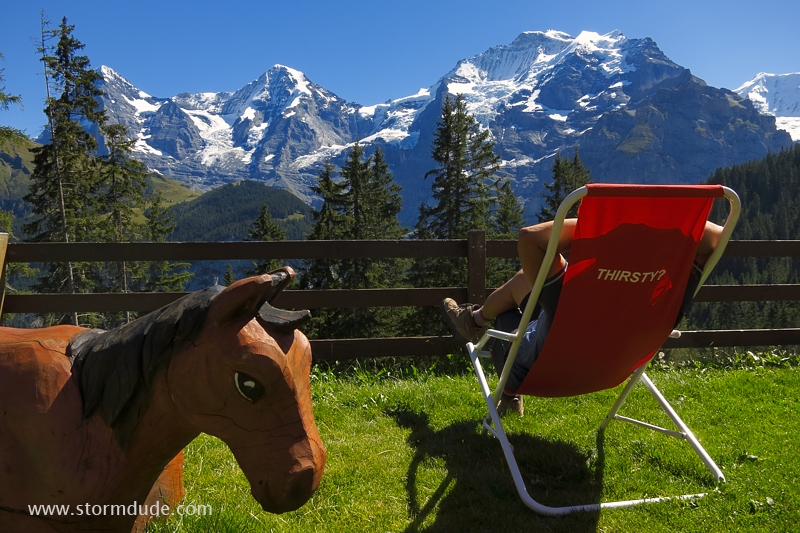 On the following day, Pam relaxes after lunch in the town of Winteregg (just north of Murren).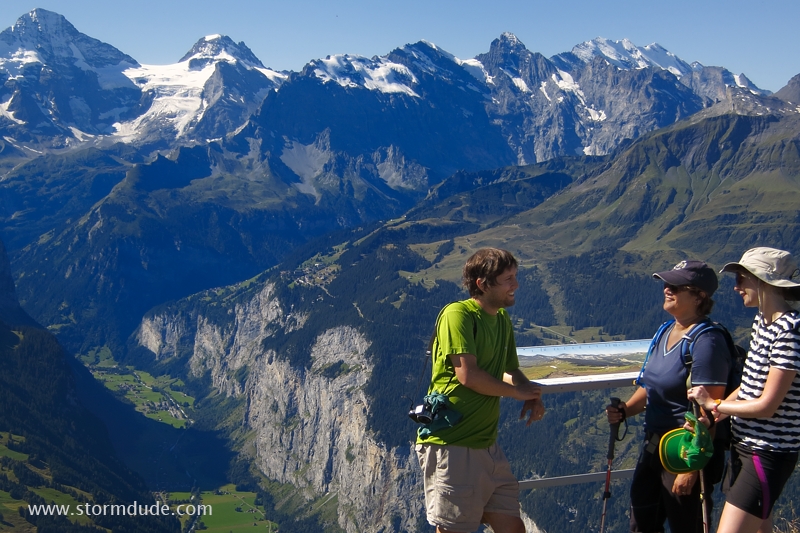 Above Mannlichen (not far from Eiger).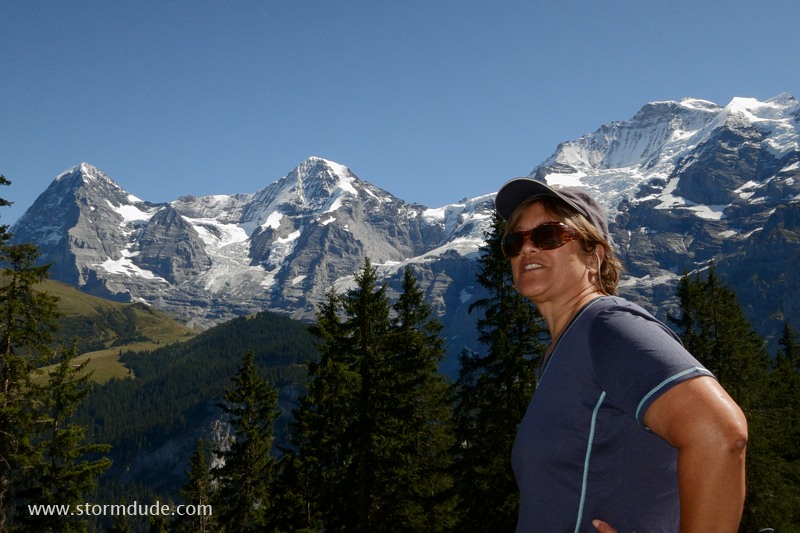 Pam in front of the Jungfrau Massif on the third day of our hiking adventure. The peaks from left to right: Eiger, Monch and Jungfrau.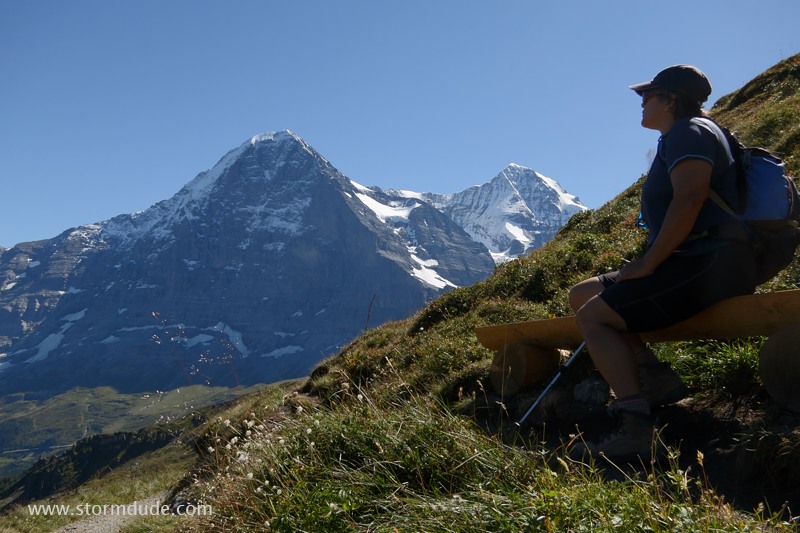 On our fourth day, we take a rest break in front of the Eiger. Its legendary north face is a testing ground for elite rock climbers, making it one of the most famous mountaineering peaks in the world.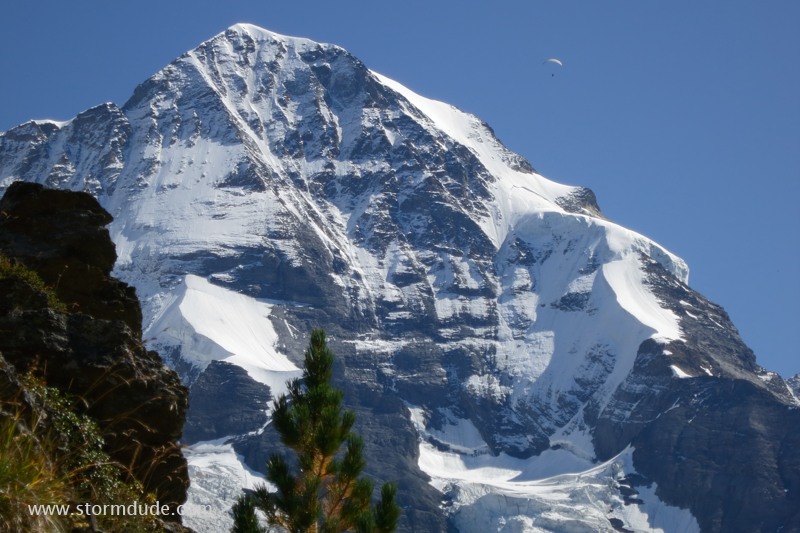 Paragliding and base jumping (including with wingsuits) are extremely popular in the Jungfrau region.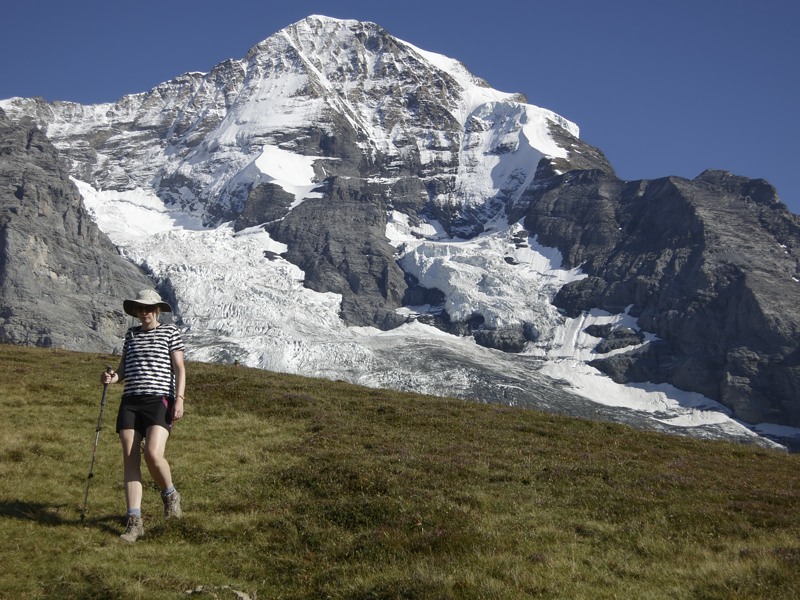 Rebecca descending a grassy hill in front of Monch.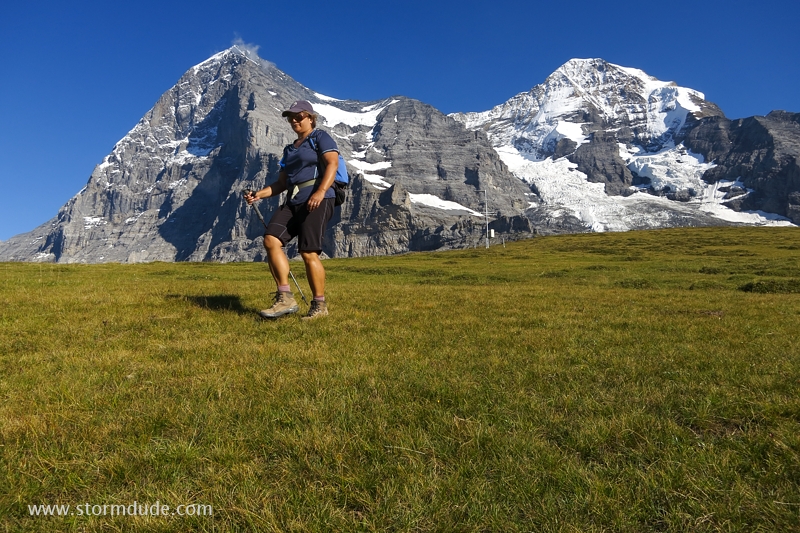 On the way to catch the train back to Wengen after our late afternoon rest stop near the face of Eiger.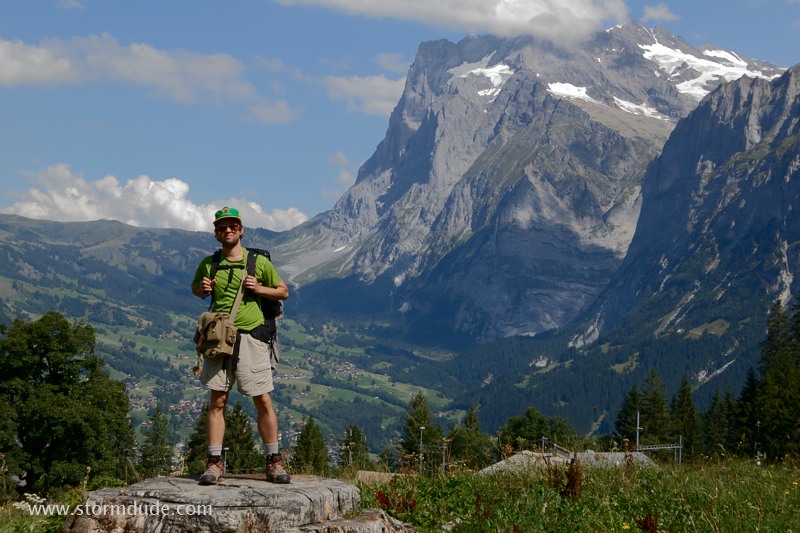 Dylan during our hike down to Grindlewald on the fifth day.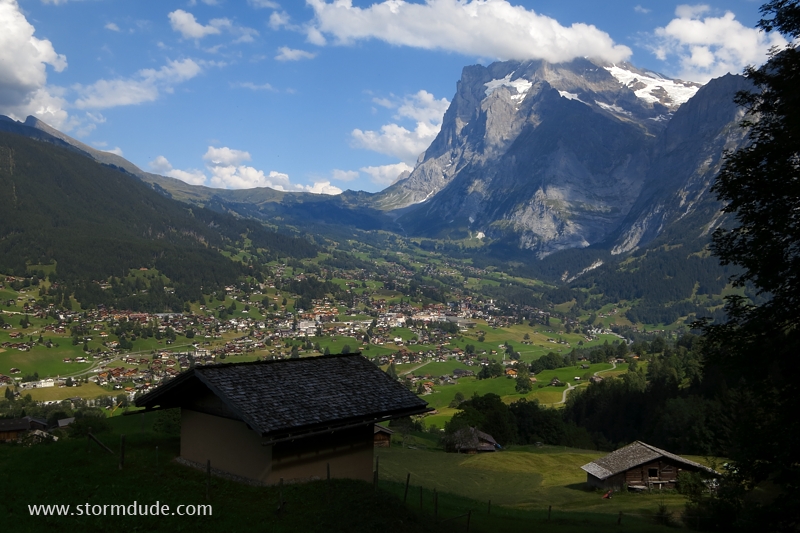 Nothing but postcard views.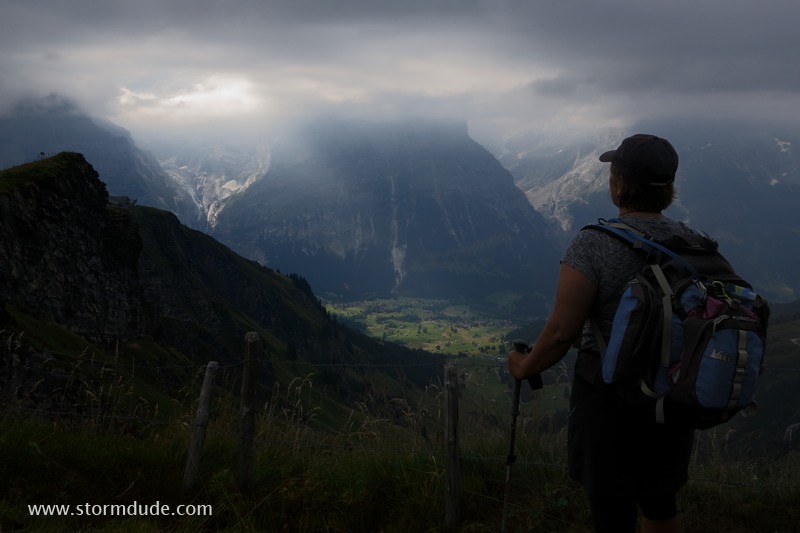 On the sixth day, we hike from First to Faulhorn.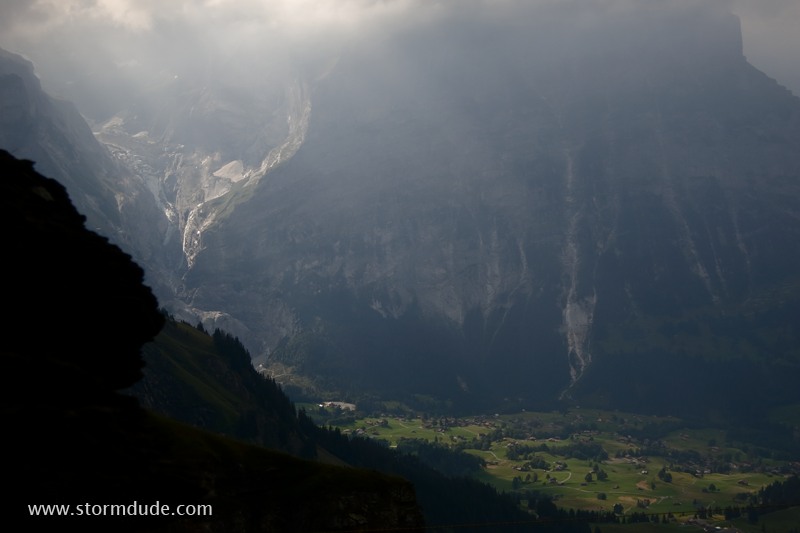 The contrast between rugged mountains and lush green valleys creates the unique atmosphere of the Swiss Alps.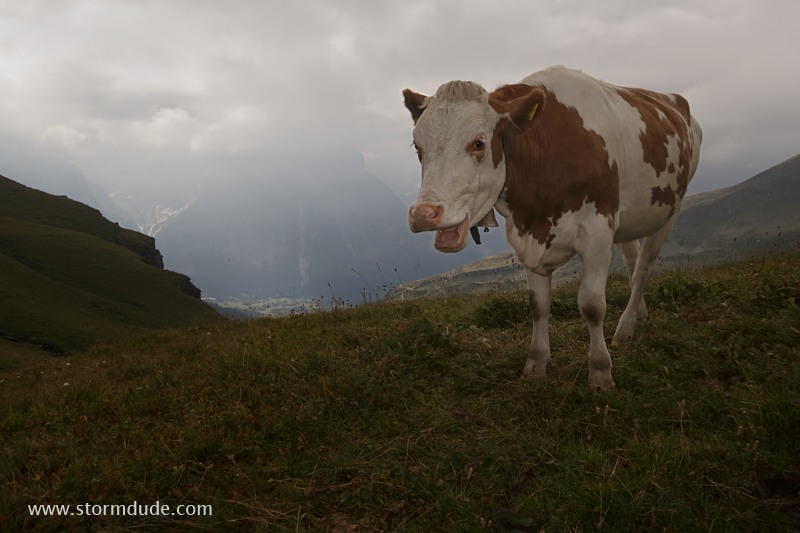 The real source of Laughing Cow cheese.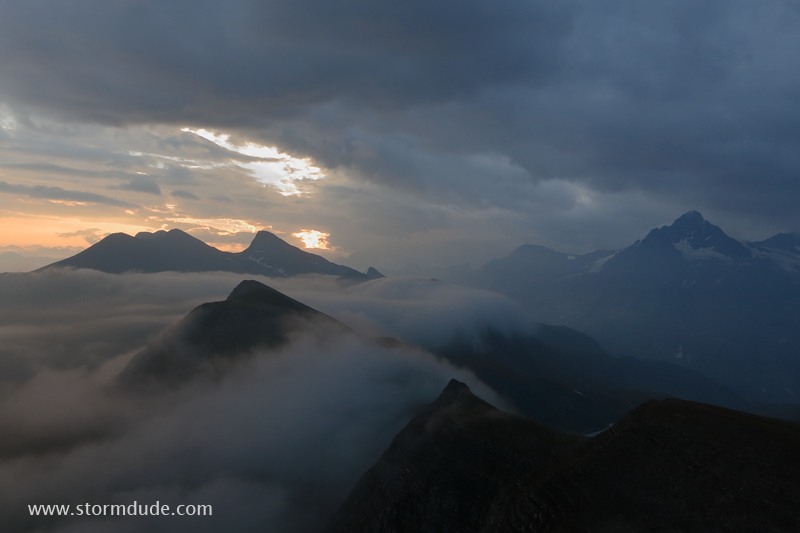 Dawn at the 8800-foot Berghotel Faulhorn, Europe's oldest mountain hotel (dating from the early 1800s).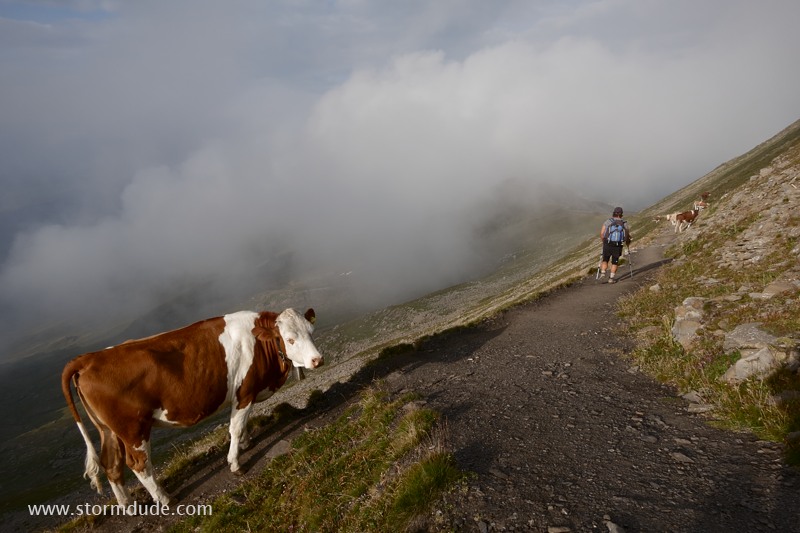 Hiking out the next morning among cows and fog on the last day of our Swiss Alps hike.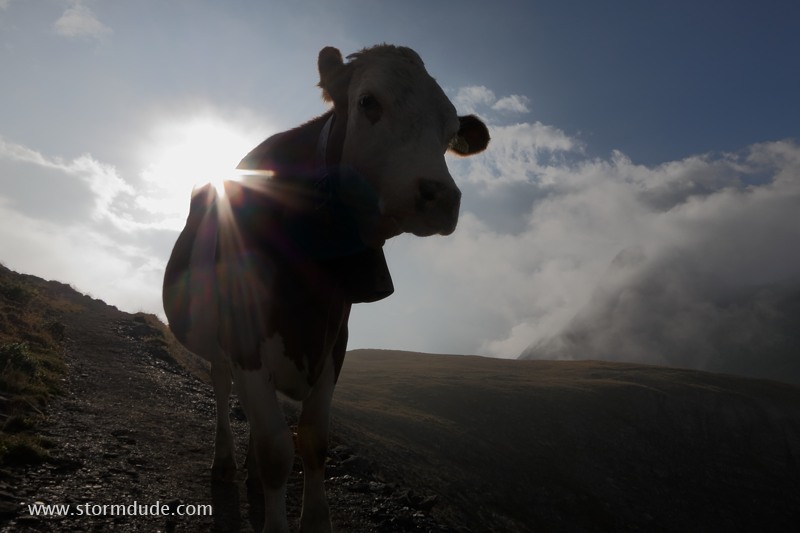 Docile cows with clanging cowbells add to the ambiance.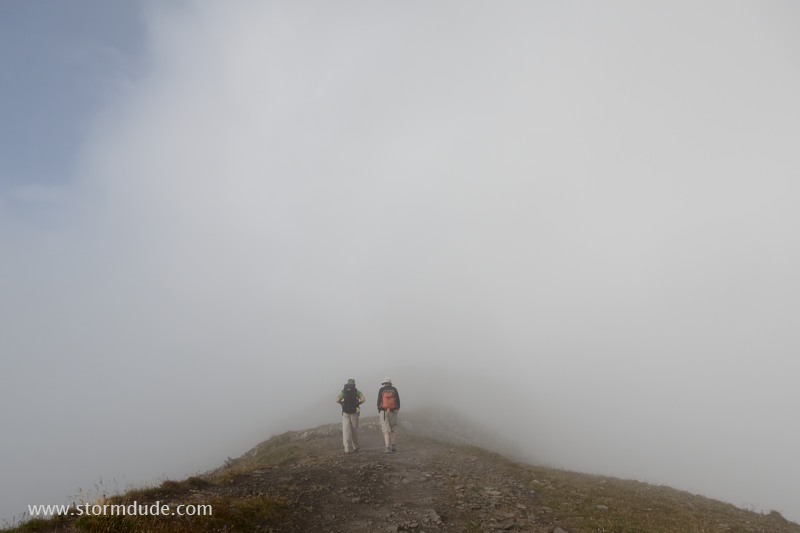 Dylan and Rebecca entering a fog bank along the ridge between Faulhorn and Schynige Platte, where we end our memorable hiking vacation.