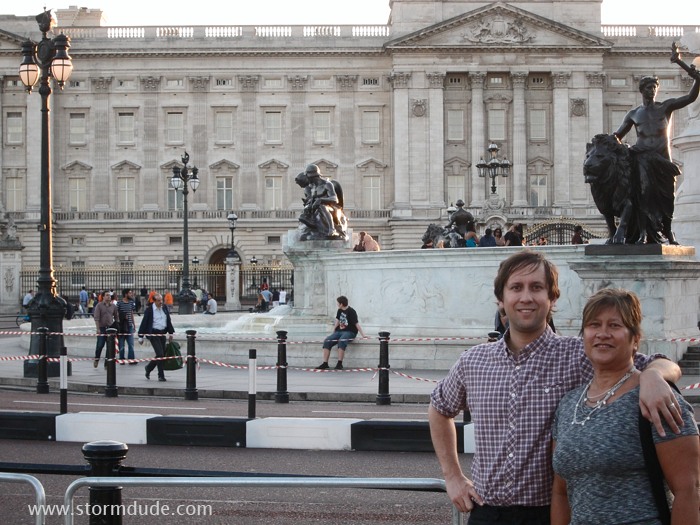 We arrive in London just after Labor Day. Rebecca is travelling for her work, but we spend time with Dylan, including a walk by Buckingham Palace.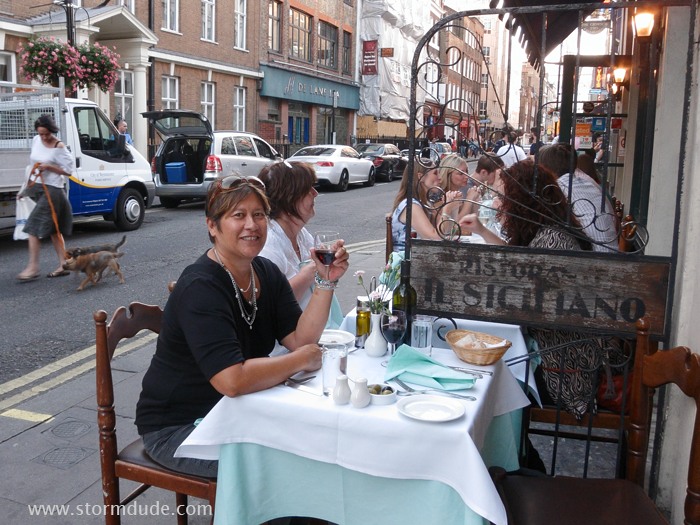 Dinner on a warm evening in the eclectic Soho area of west London.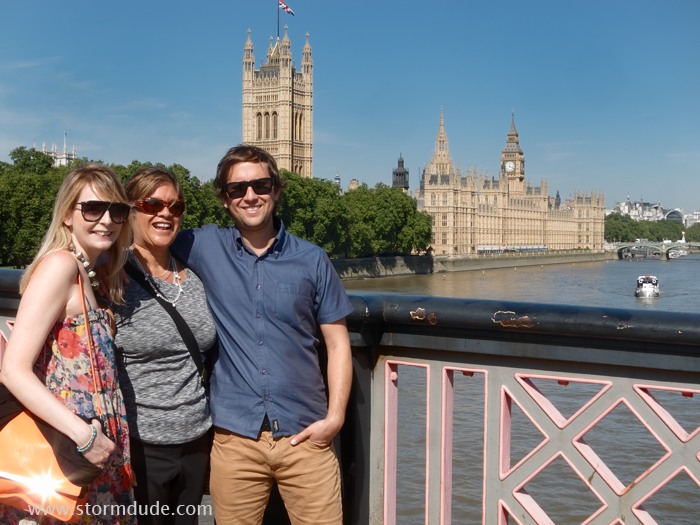 Sunday morning on our way to tea.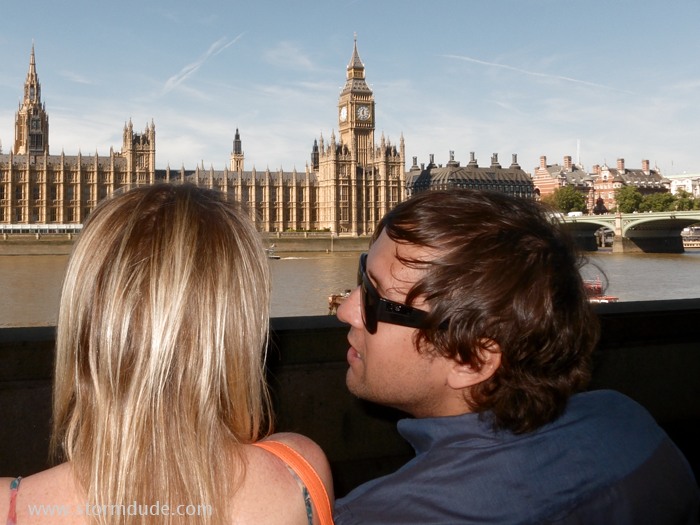 Dylan and Rebecca in the exact spot where he proposed.
Remembering the moment between making the offer and getting a response.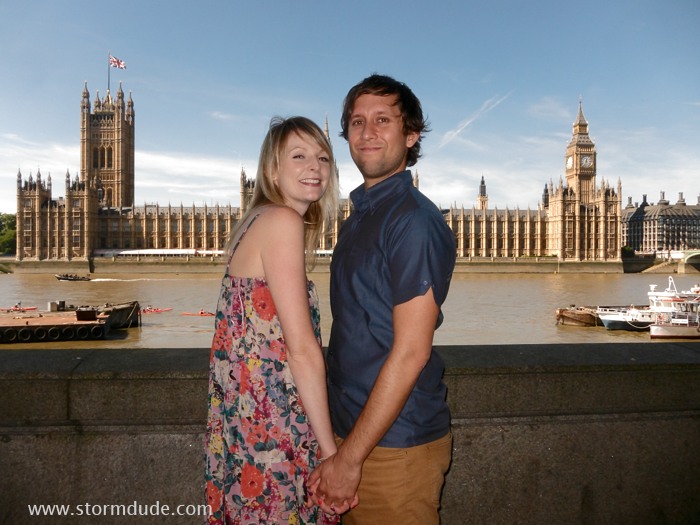 Looks like another "Yes".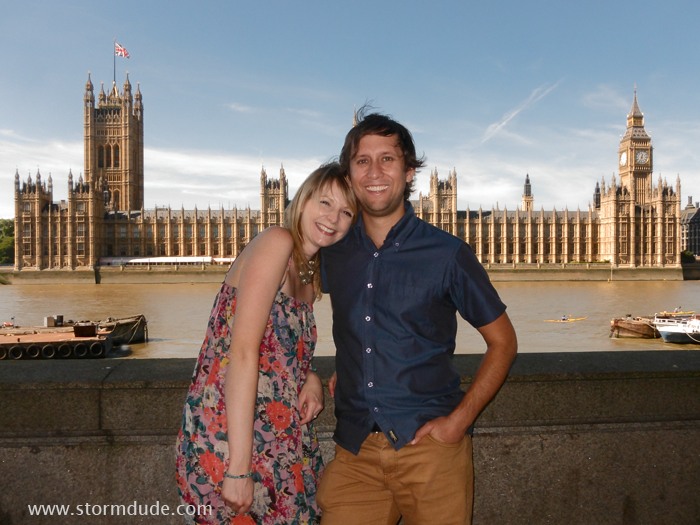 Perfect spot along the Thames in front of Big Ben and the Houses of Parliament.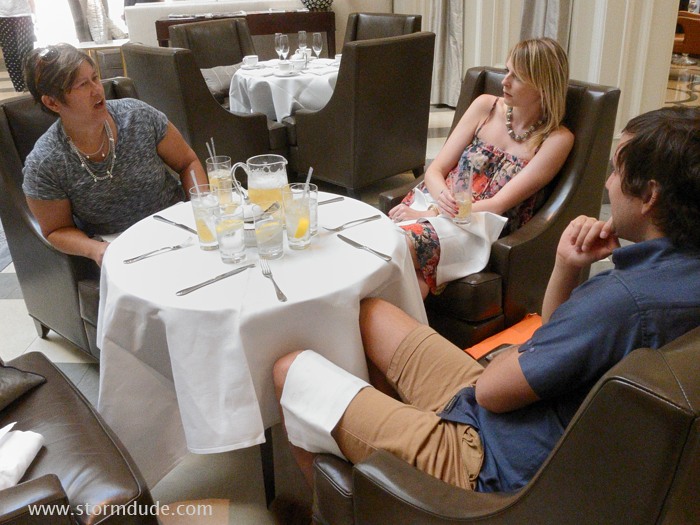 Celebrating tea at the Corinthia Hotel in the Whitehall area of London, the heart of British government.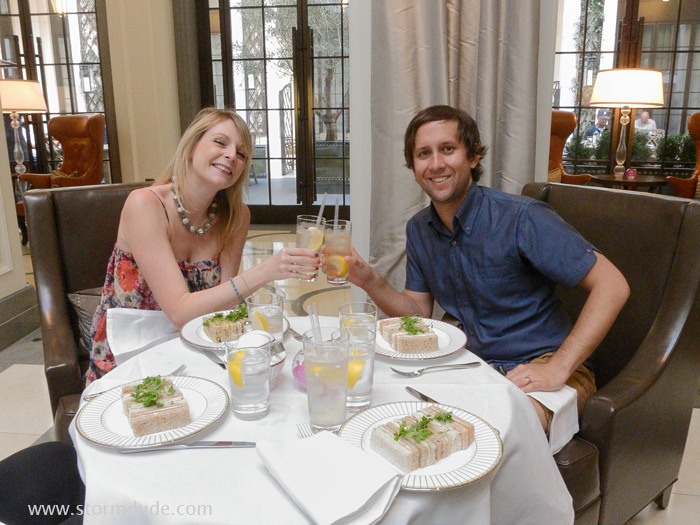 Delicious sandwiches and ice tea to start.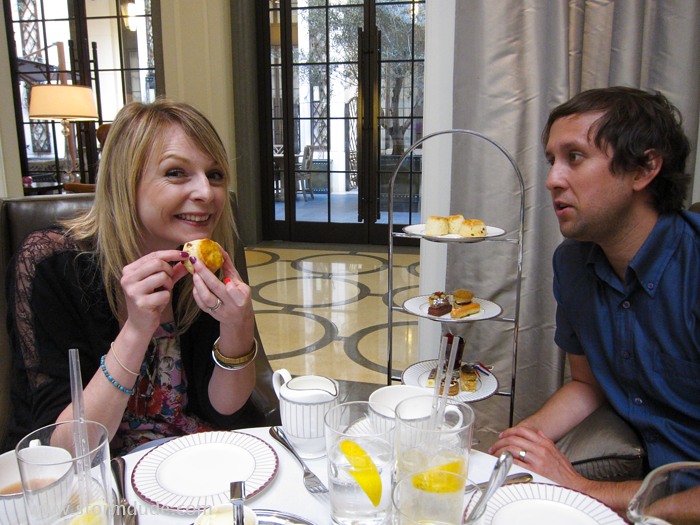 Amazing desserts a couple of hours later.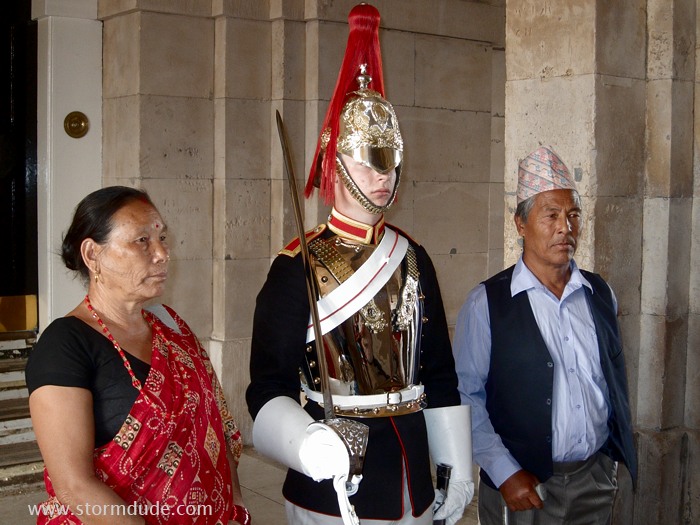 Trooper on duty at the Horse Guards building and posing for a tourist photo.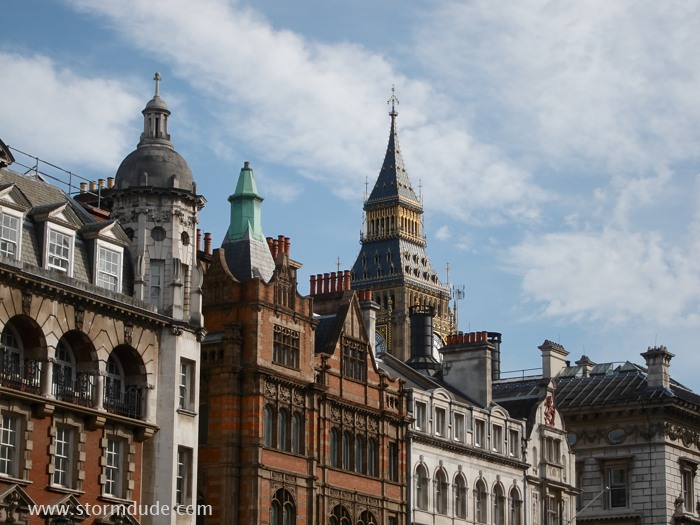 Walking along Whitehall Road with Big Ben in the background.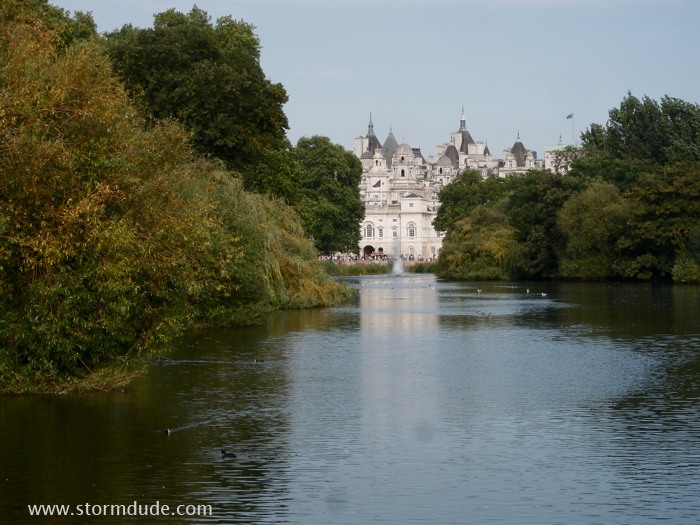 Serene lake with government buildings in the distance.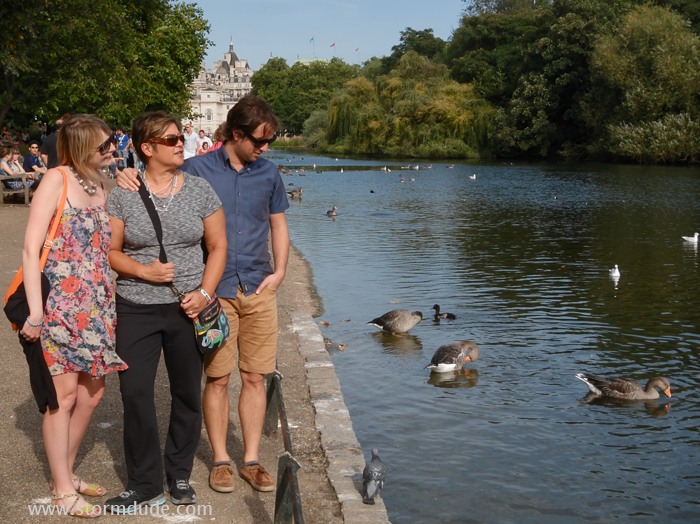 Sunday afternoon stroll through St. James Park.