London and the Big Wedding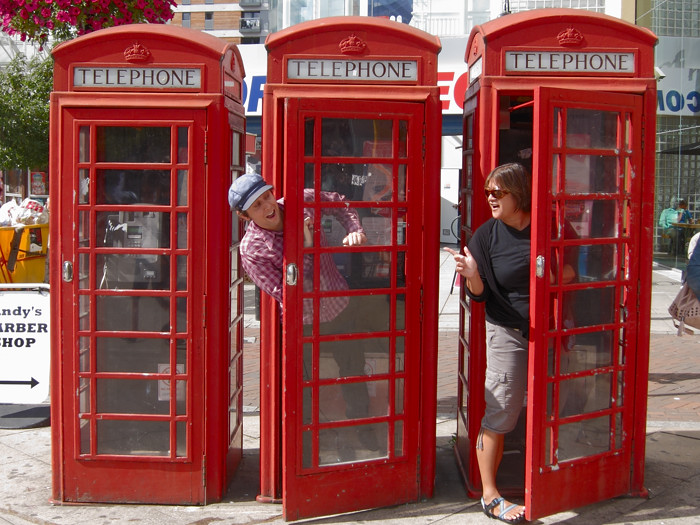 Running into Dylan a few days before the wedding.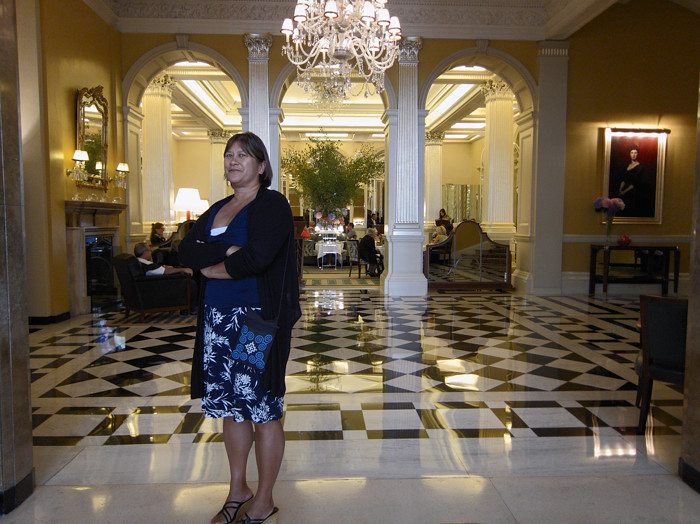 On our way to a seven-course meal at Gordon Ramsay's restaurant in Claridge's, a 5-star hotel in the Mayfair district.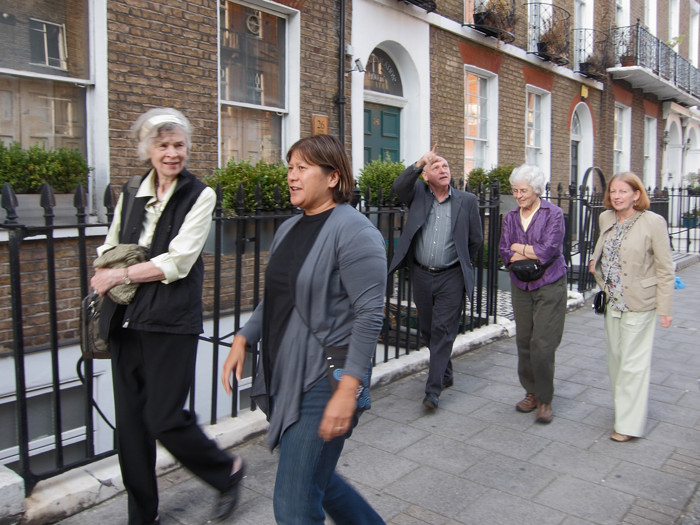 Dinner with family (Patrice listening to Pam, and John and Pauline, the bride's parents, on either side of Carol).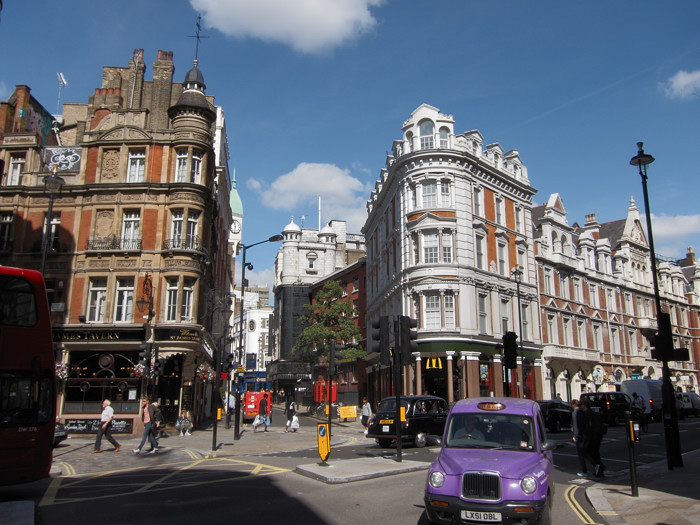 We explore the streets near Picadilly Circus on our way to Leicester Square, where we buy discount tickets for that night's performance of Billy Elliot.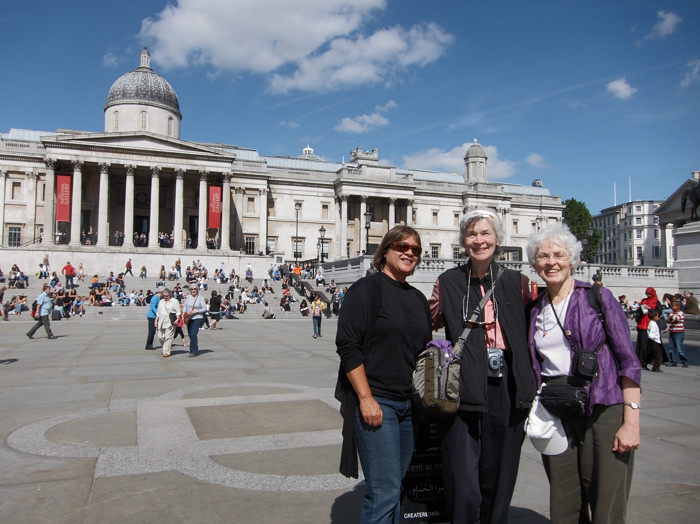 In front of the National Gallery in Trafalgar Square.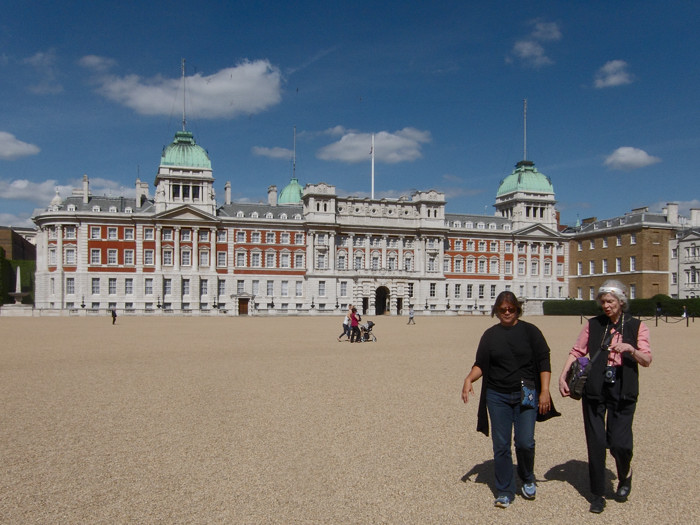 In the complex of federal buildings of Whitehall. We also tour Churchill's underground bunker and war museum.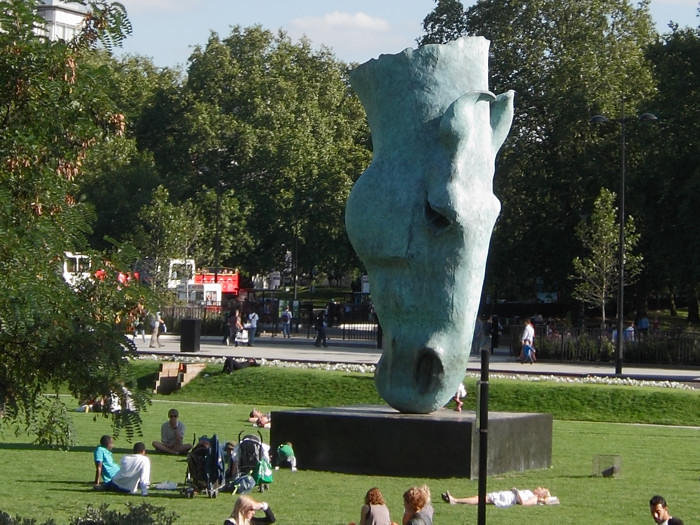 A double-decker bus tour includes this disturbing sculpture near the Marble Arch.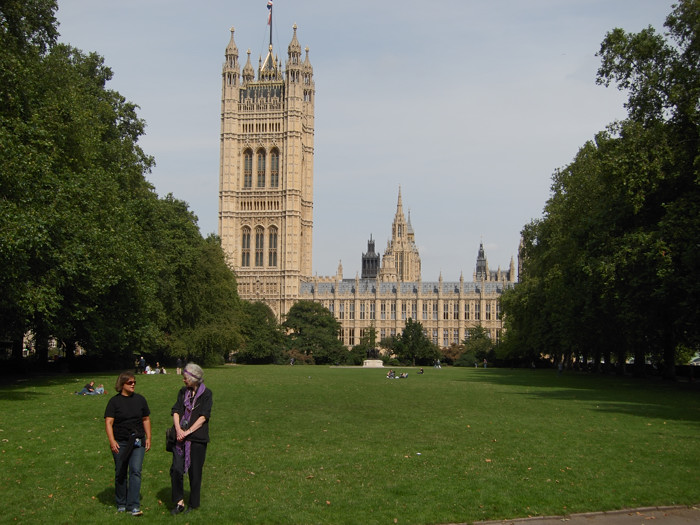 Palace of Westminster, where the British Parliament meets.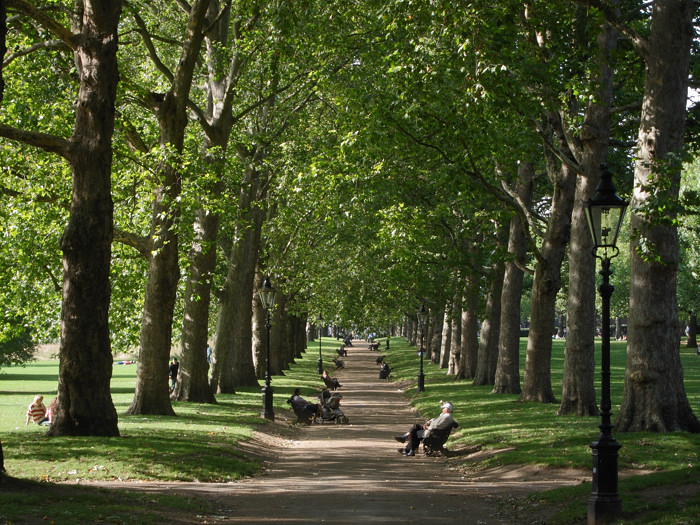 Walking through the park near Buckingham Palace.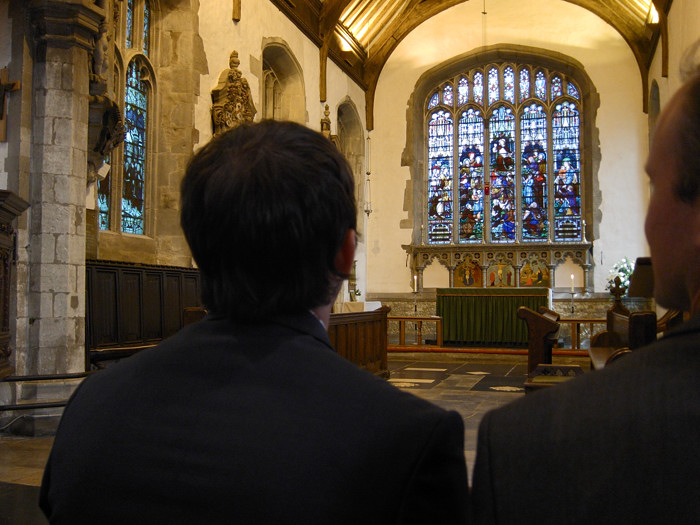 Ready to get married. In English weddings, the groom sits just in front of his parents, waiting for his bride.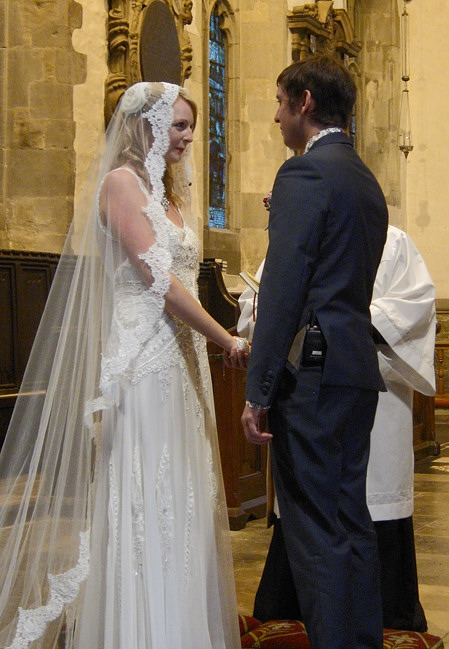 Fully focused.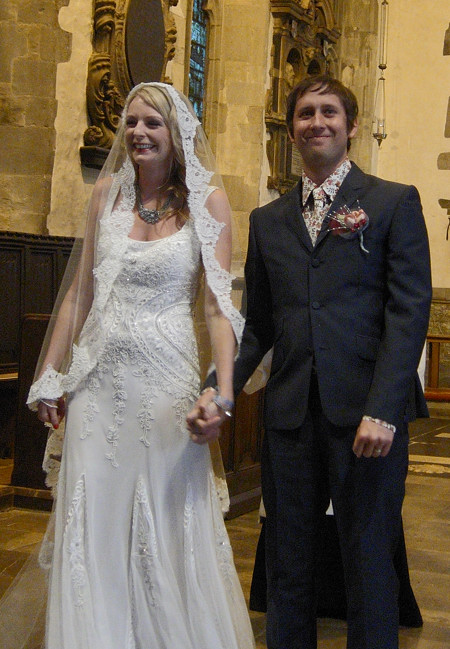 Husband and wife!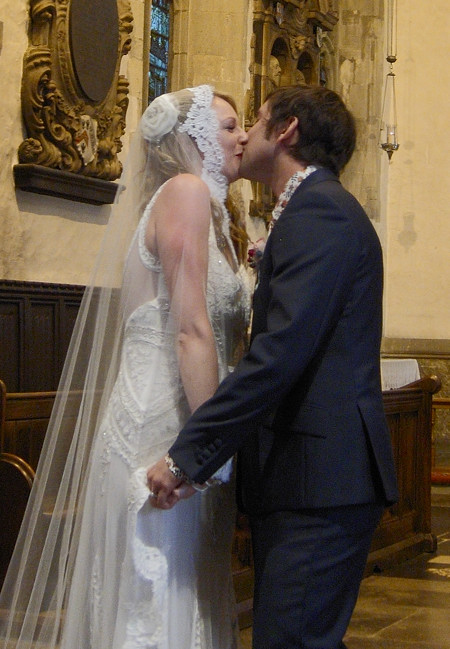 Seal the deal.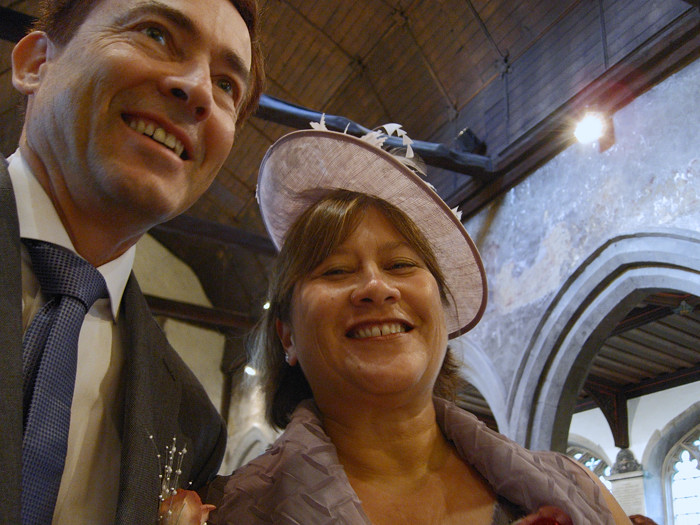 We're thrilled too!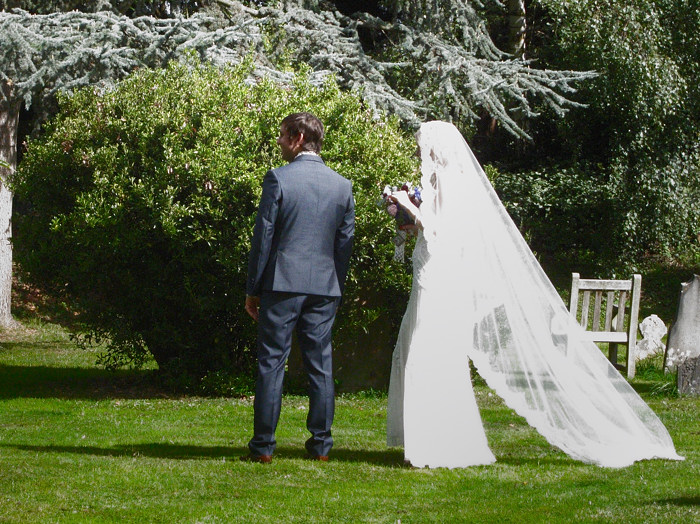 Posing for a few photos.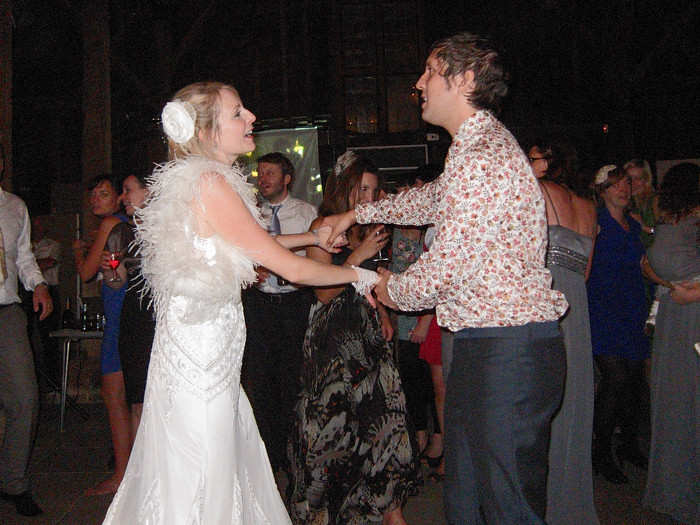 A dance to celebrate their marriage. Dylan and Rebecca soon head off for their honeymoon in Paris and we fly to Tuscany.