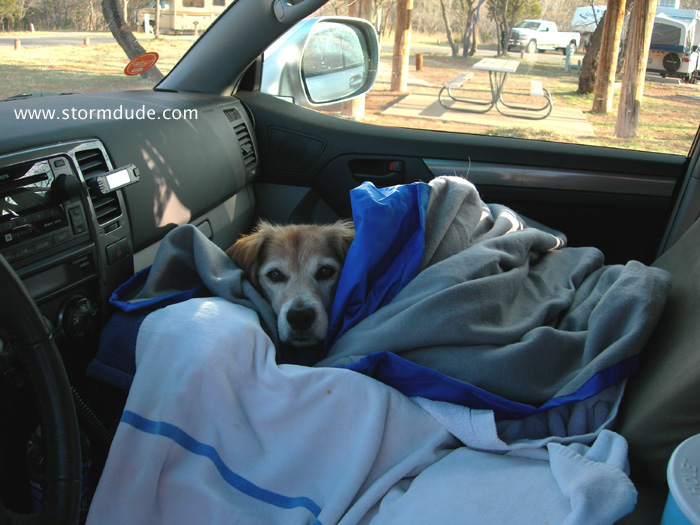 Staying warm on a cold morning as I pack up the tent.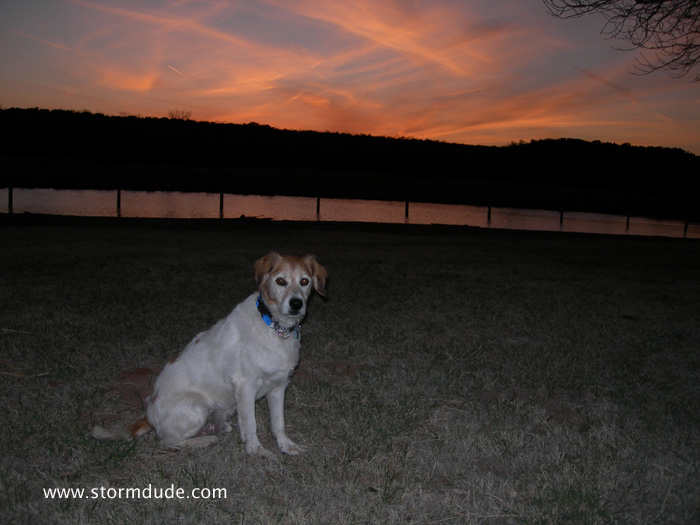 Sunset at Copper Breaks State Park in northwest Texas (near the Red River).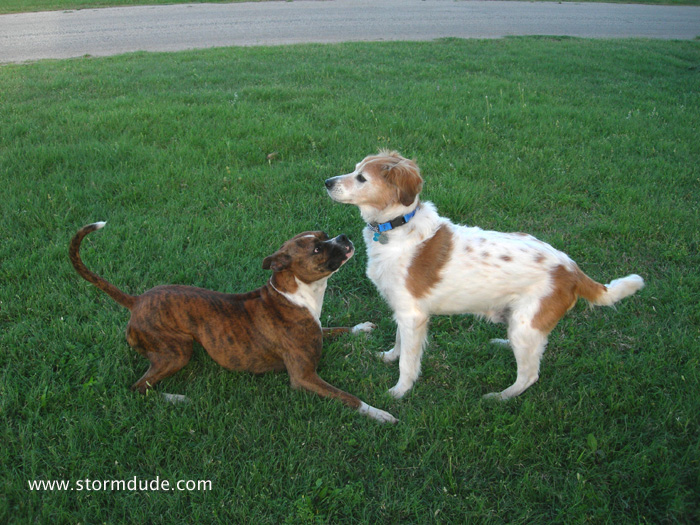 In Fort Worth, my cousin's 2-year-old Boxer tries to get mellow Kona to play.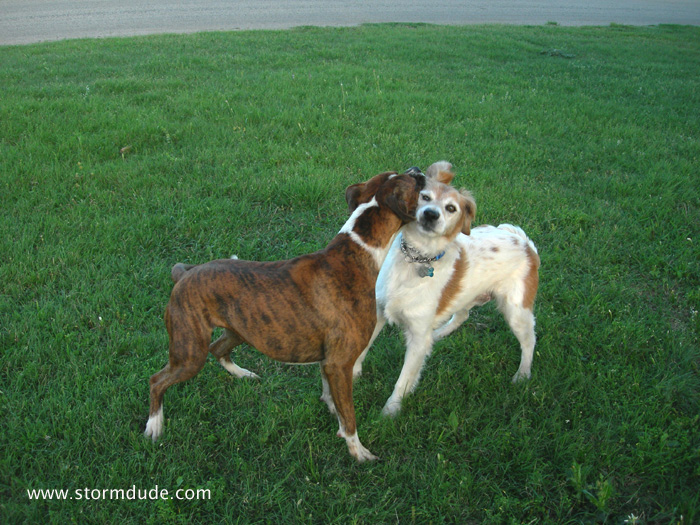 He's not the dog-play type, but Amelia is persistent.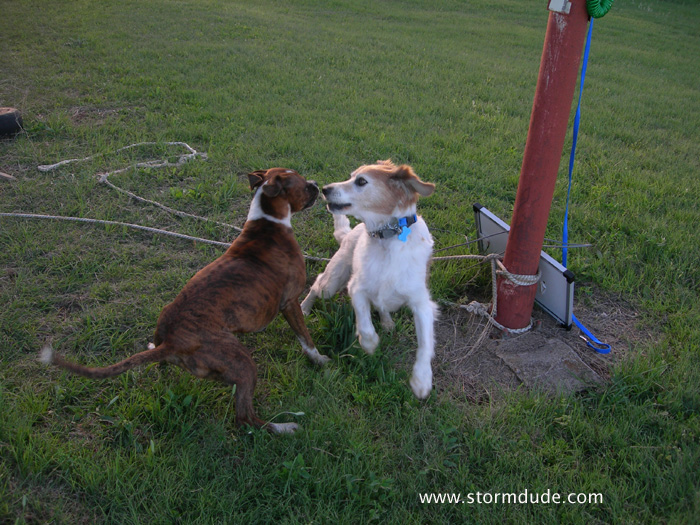 Kona finally getting into it.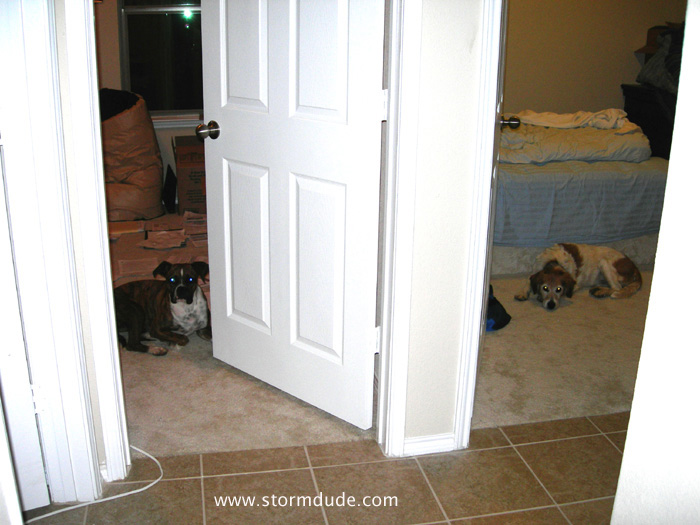 Resting near their masters after an active day.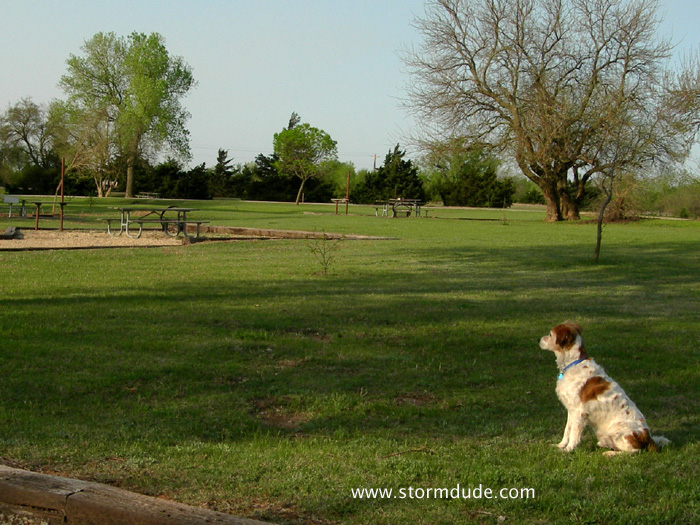 Kona watches for deer to chase in a quiet Kansas campground.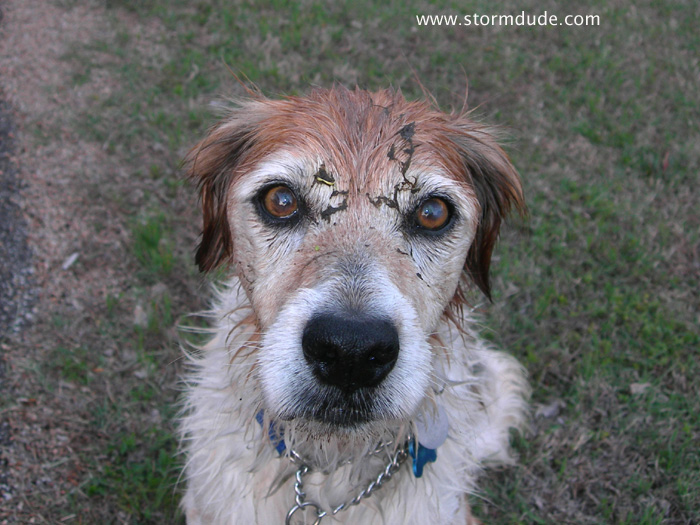 Don't laugh! He found one to chase around the campground and into a ravine, where Kona splashed through shallow water and mud.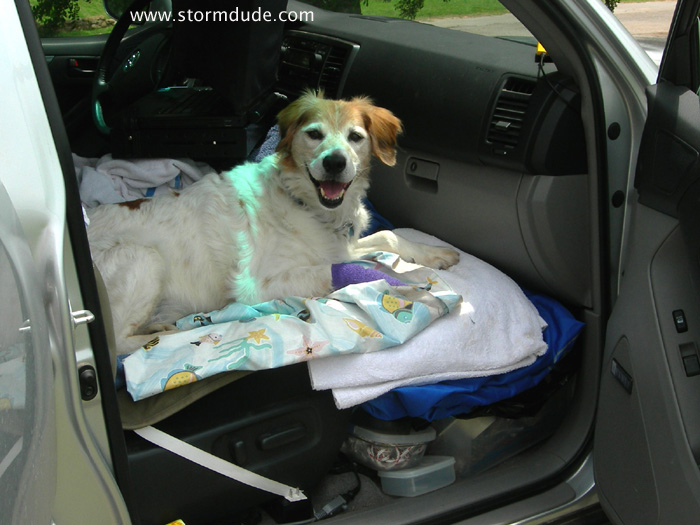 Relaxing in the shade on a warm spring day in Oklahoma.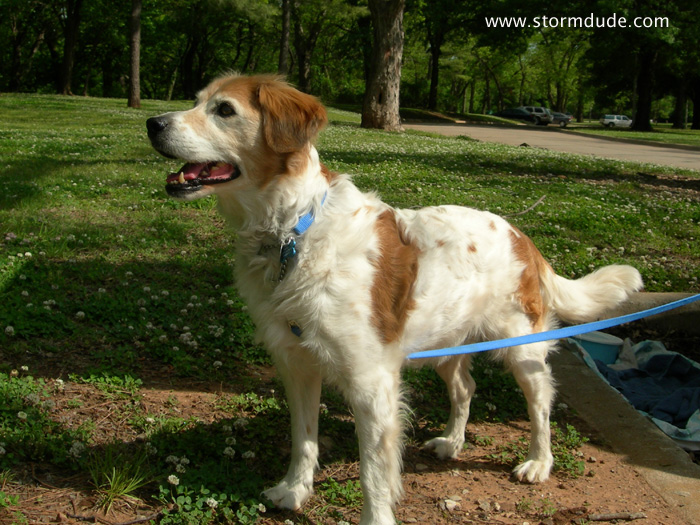 Watching squirrels in a tree (it turns out my bird dog isn't particularly interested in birds).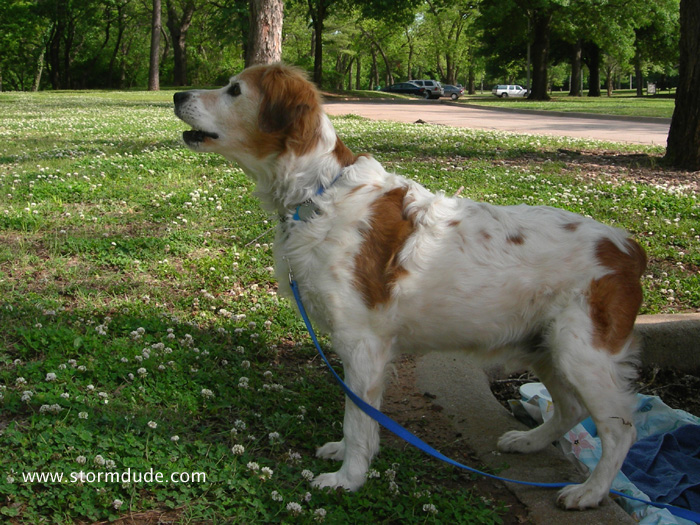 Nearby squirrel taunts Kona from a low-hanging branch.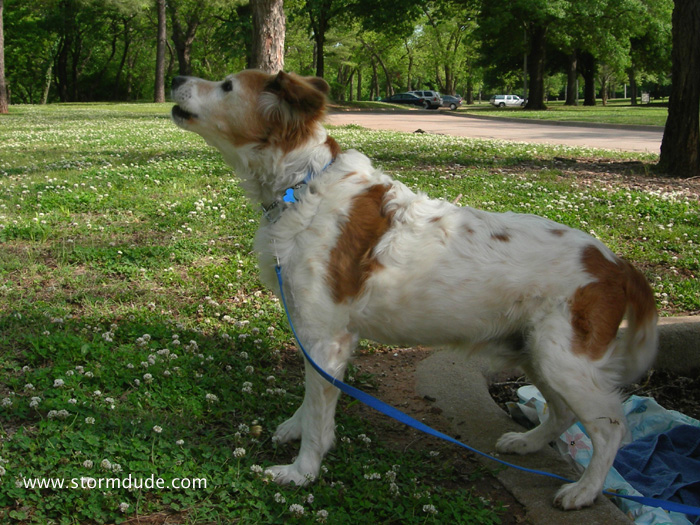 Normally silent Kona barks a stern warning.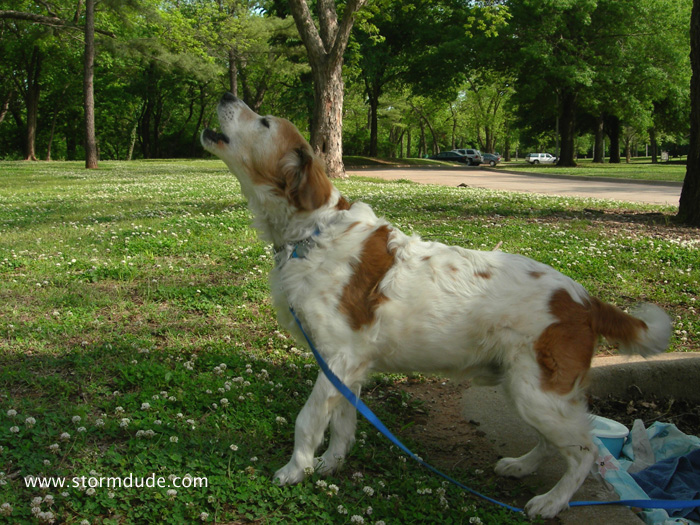 Sounding the alarm.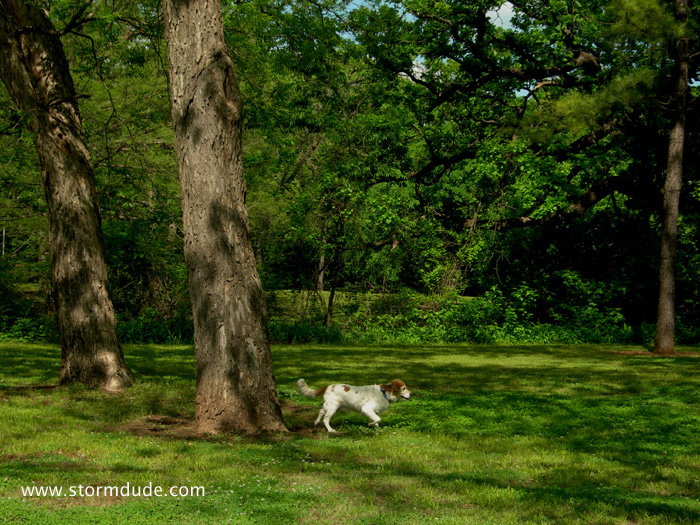 Finally free to chase the squirrels.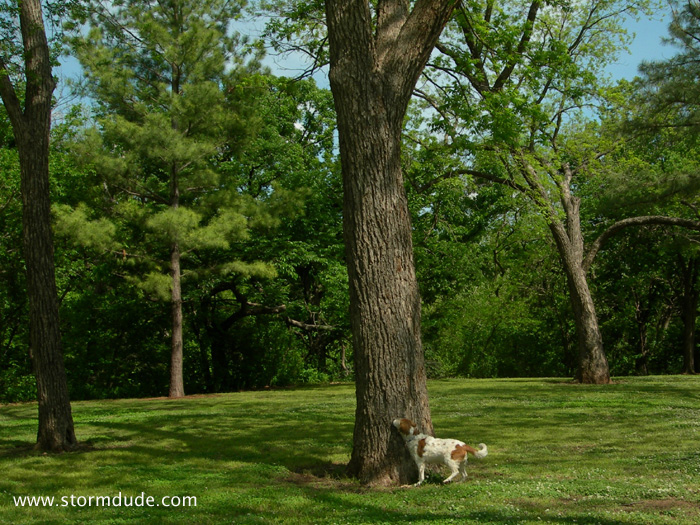 Tree-sniffing for squirrel scent. He also chased a few, but not until I made him sit and stay while the squirrels get to the nearest tree.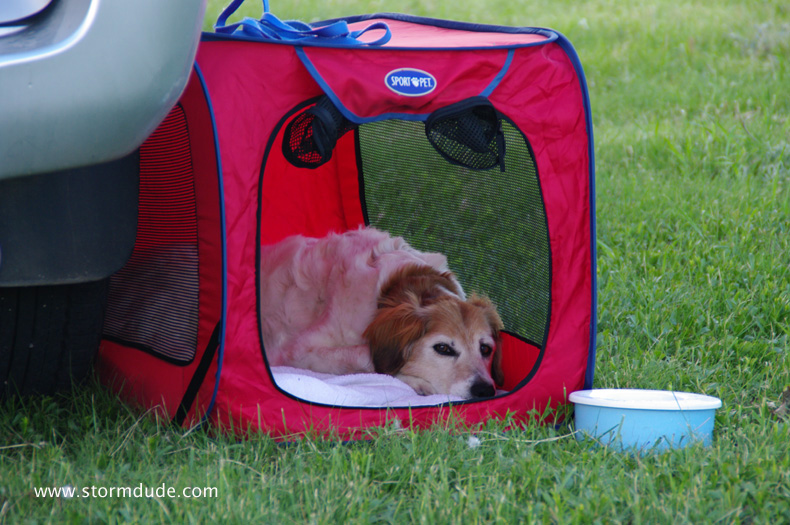 Watching me set up the tent.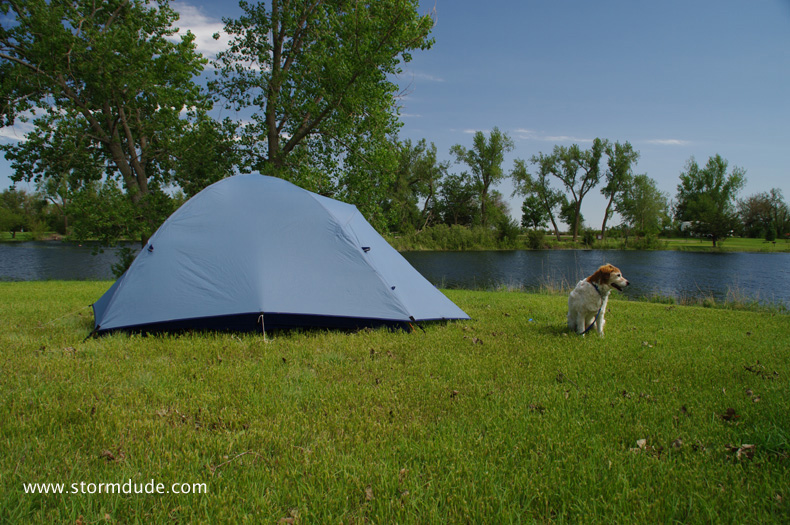 Guarding the tent near Kearney, Nebraska.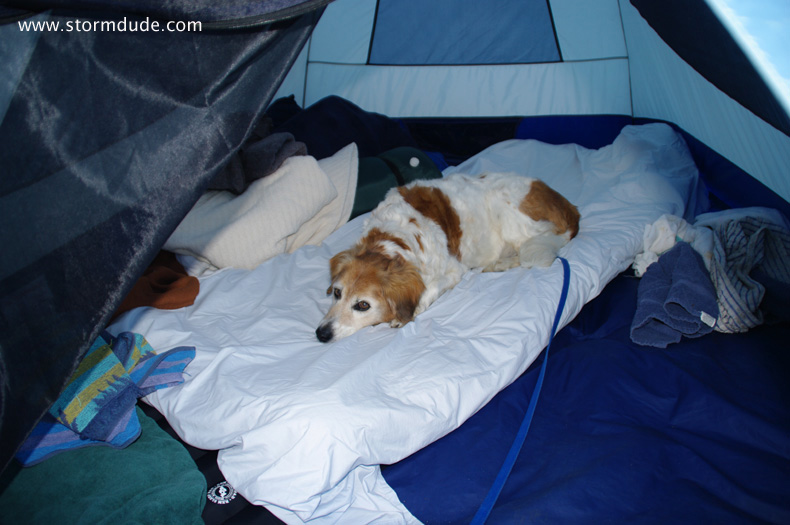 While I'm in the process of setting up the tent, he climbs in and claims the more comfortable mattress. This isn't the first time this happened.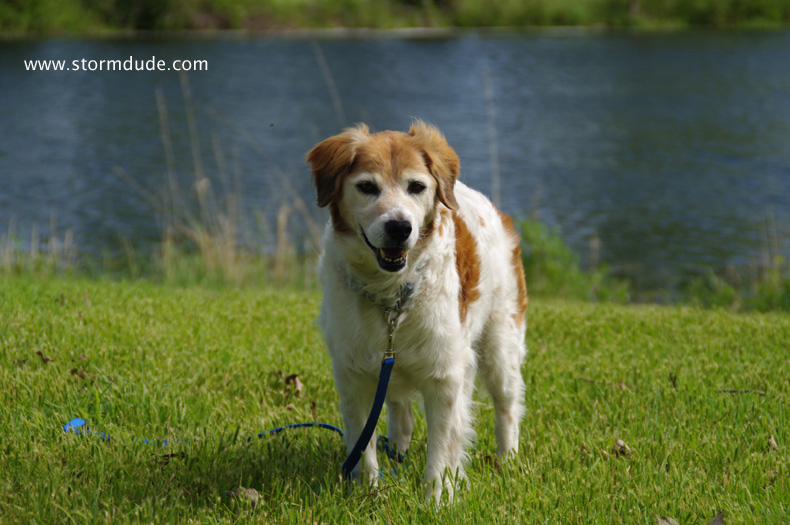 Loyal companion.