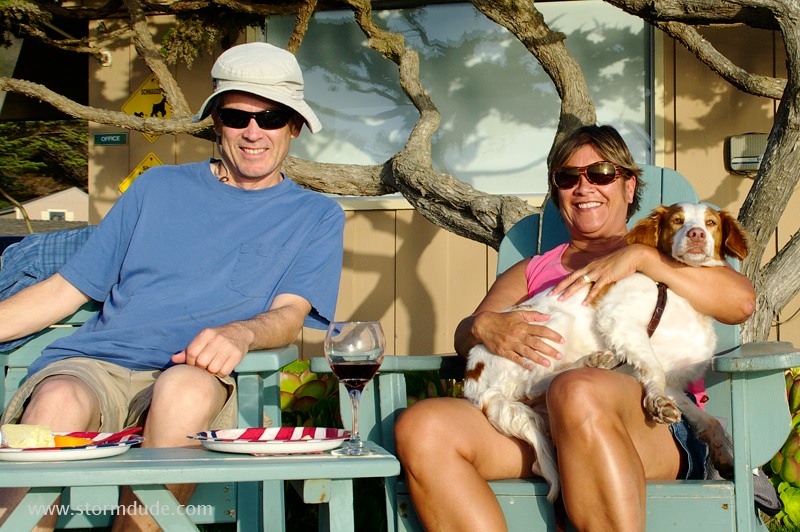 Hanging out in front of our motel on a short vacation to Cambria.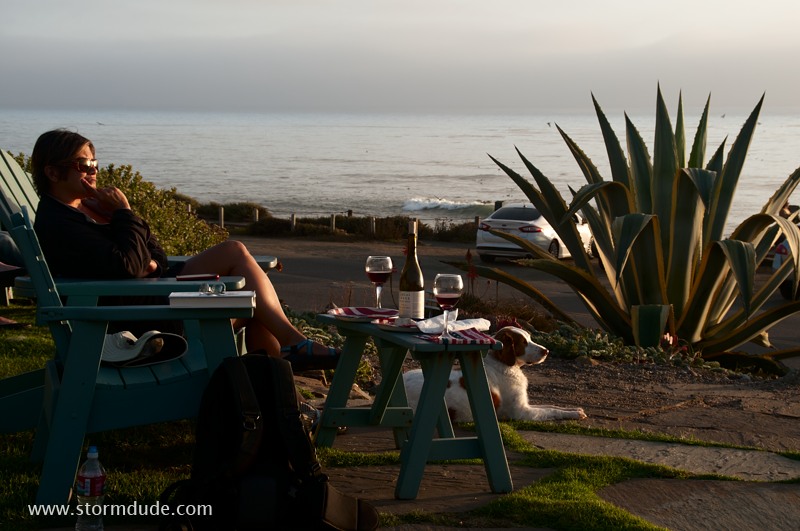 Perfect early September evening.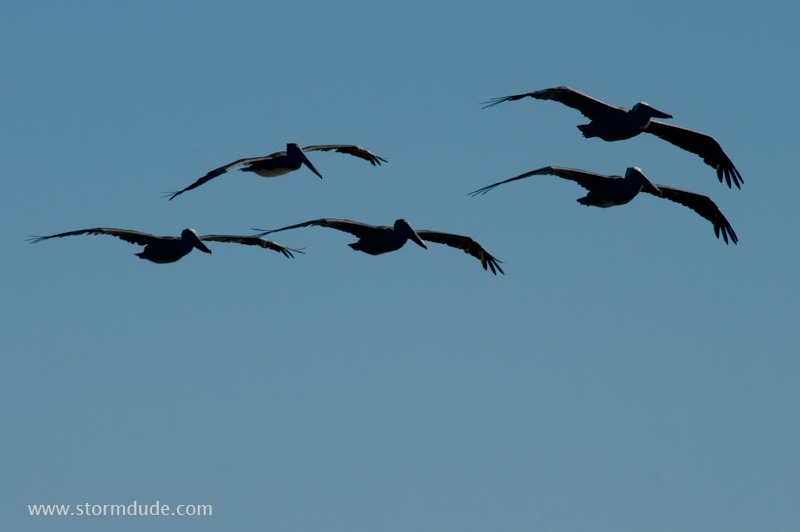 Coastal ambiance.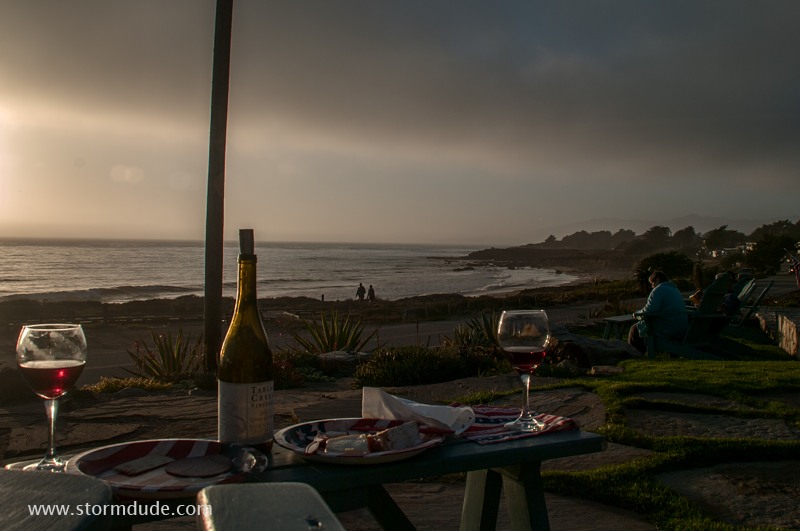 We gained a new appreciation for the central California lifestyle during this trip.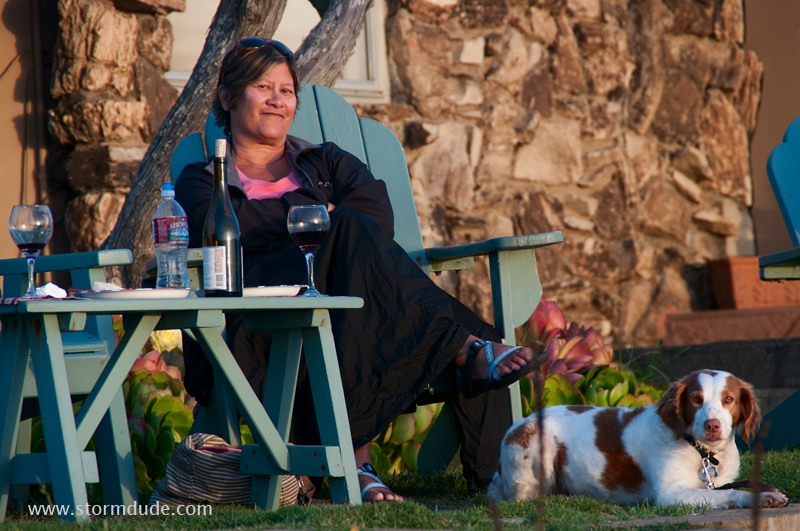 Pam and Windy.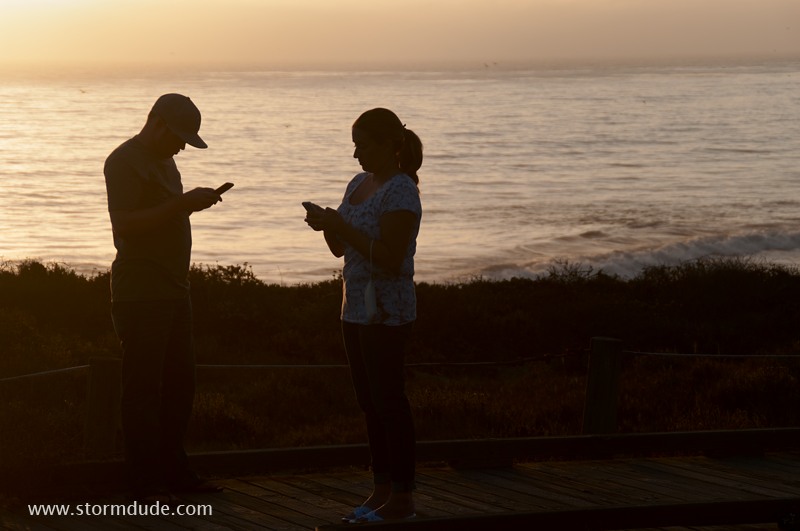 Serenity of dusk and social networking.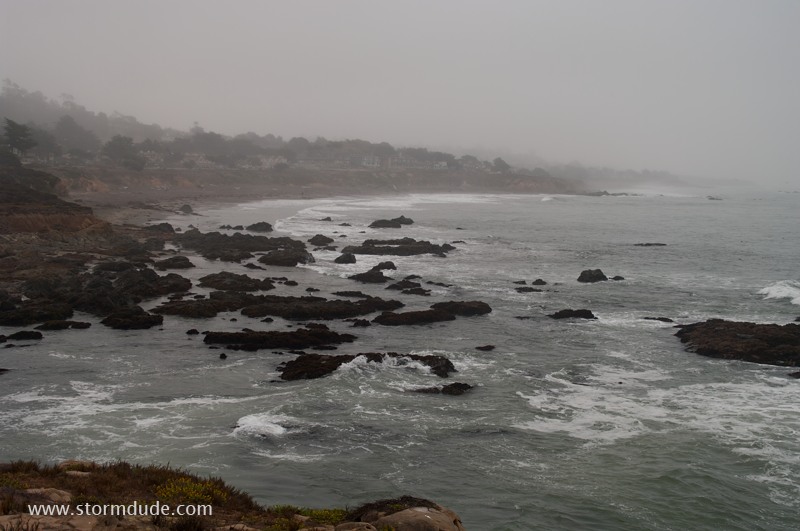 Early the next morning, view from the wooden boardwalk along the bluff.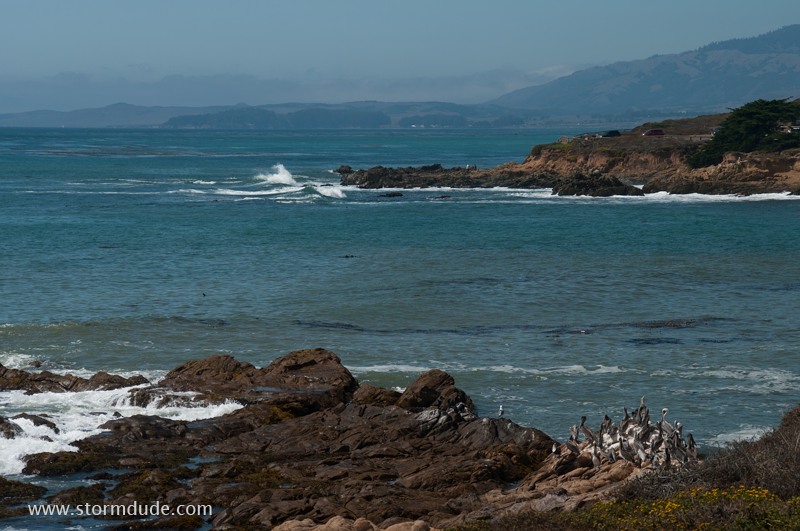 Afternoon sun brings a spectacular day.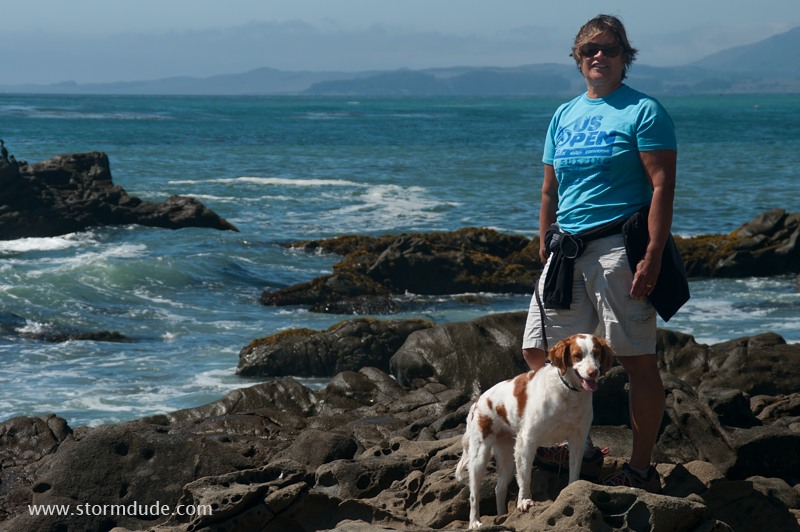 Getting a closer look at the ocean.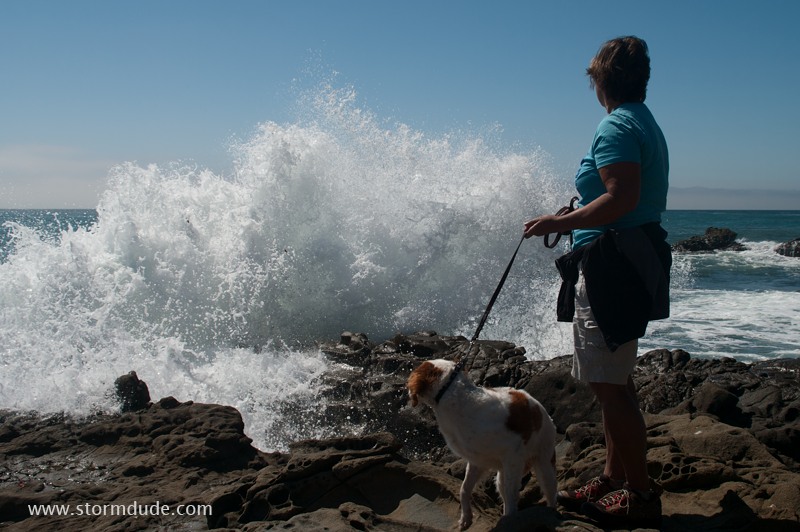 Windy isn't too happy about being this close to a breaking wave.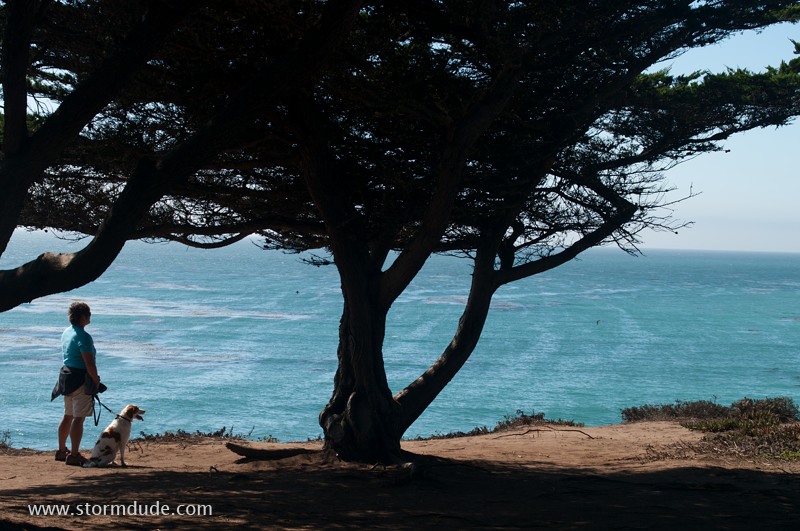 There's something uniquely beautiful about the central coast of California.