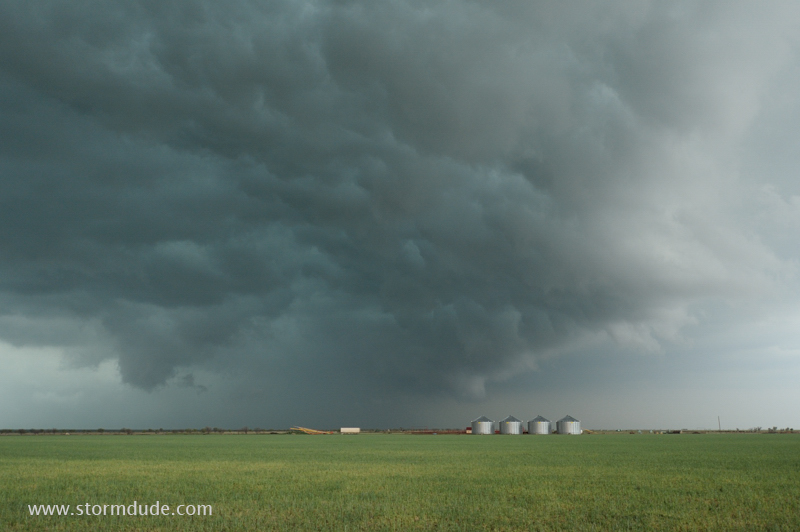 Late March HP Supercell in Northwest Texas.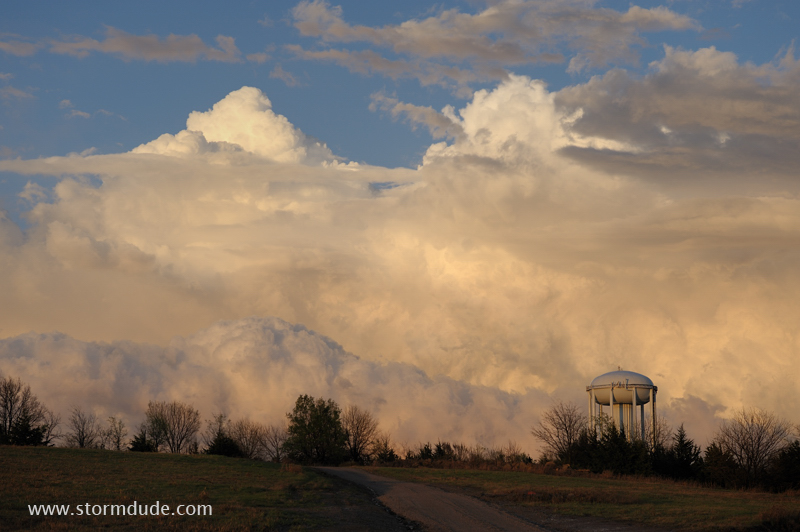 Behind a squall line near Bartlesville, Oklahoma.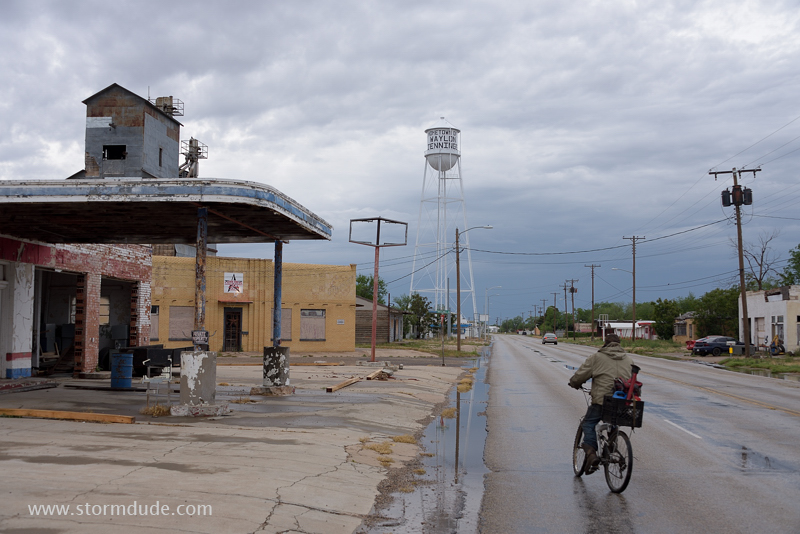 Mid-April in Littlefield, Texas, birthplace of Waylon Jennings.
Wheat field in the Oklahoma Panhandle.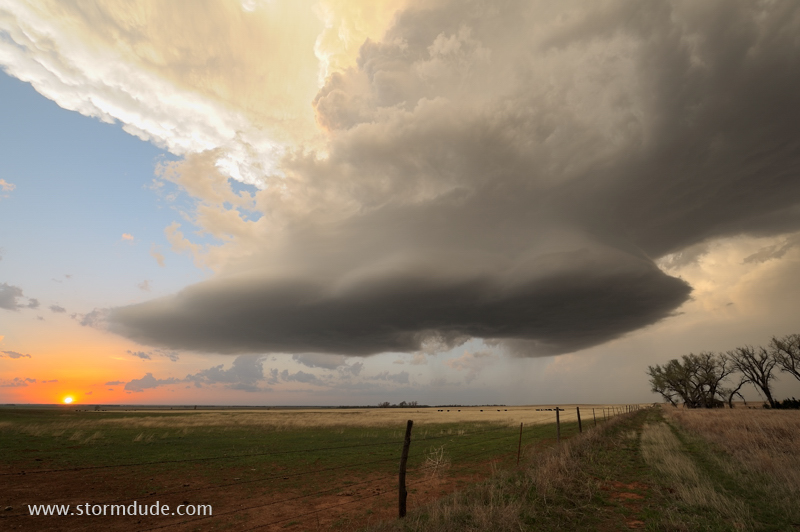 Storm moves over ranch land in southern Kansas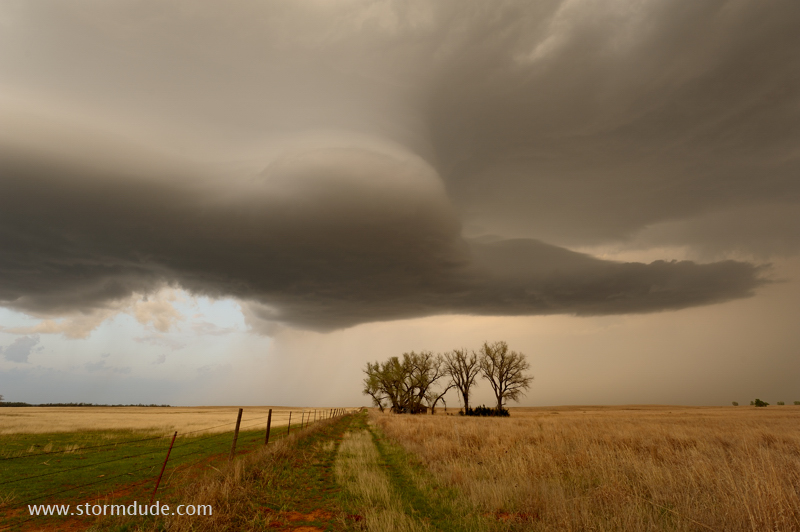 Strange shape as updraft and downdraft interact.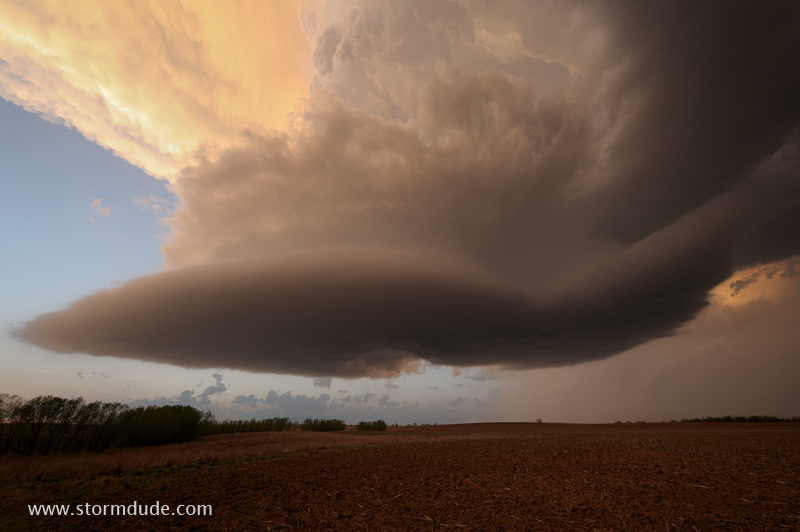 One last photo after sunset.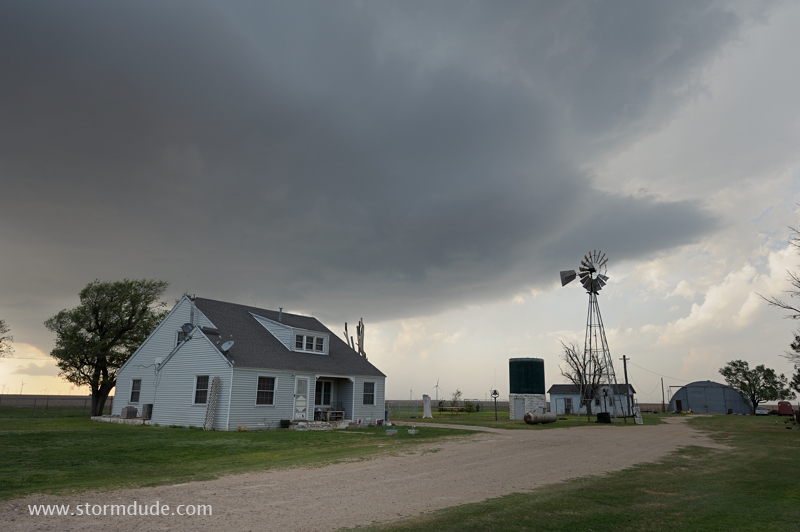 LP Supercell in the Texas Panhandle. This storm is moving west, very unusual for a severe thunderstorm.
LP Supercells provide some of the best shots of thunderstorm structure.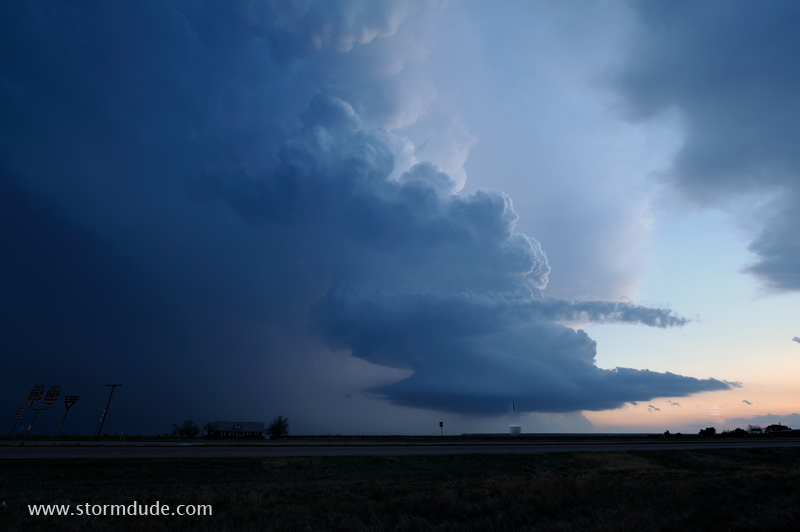 Poweful updraft forms after sunset near Claude, Texas. At this point I am surrounded by storms dropping baseball-size hailstones.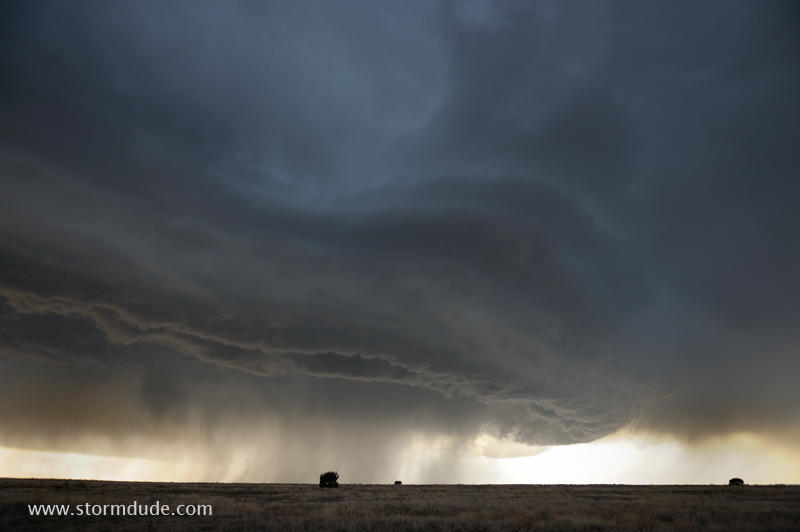 Thunderstorm north of the town of Springfield in southeast Colorado.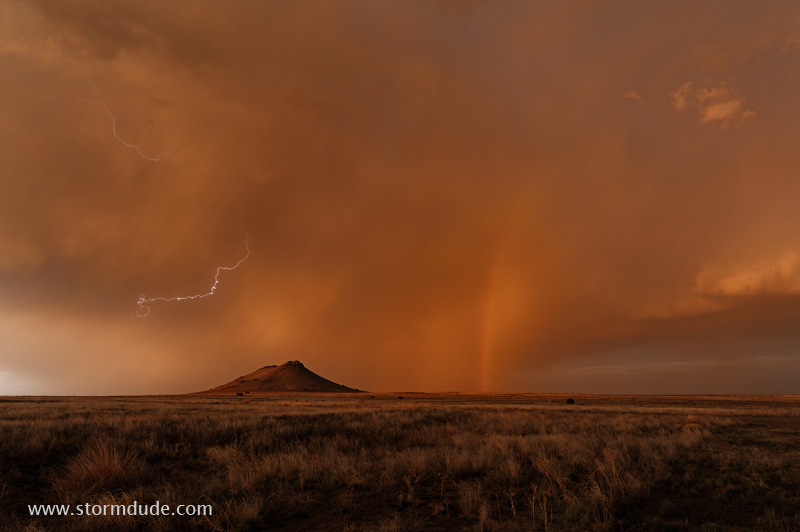 View from my campsite at Two Buttes Reservoir.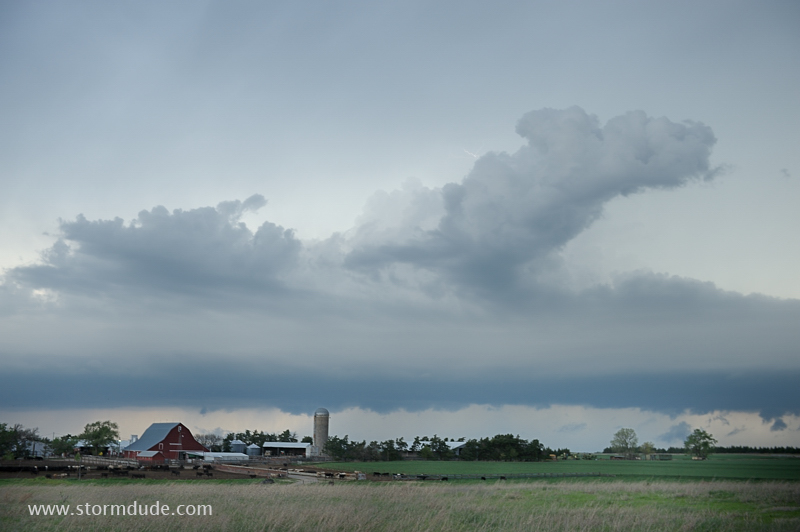 Southeast Nebraska was looking good for today, until a solid line of storms develops all the way to southern Kansas. I intercept this embedded cell near Abilene, Kansas.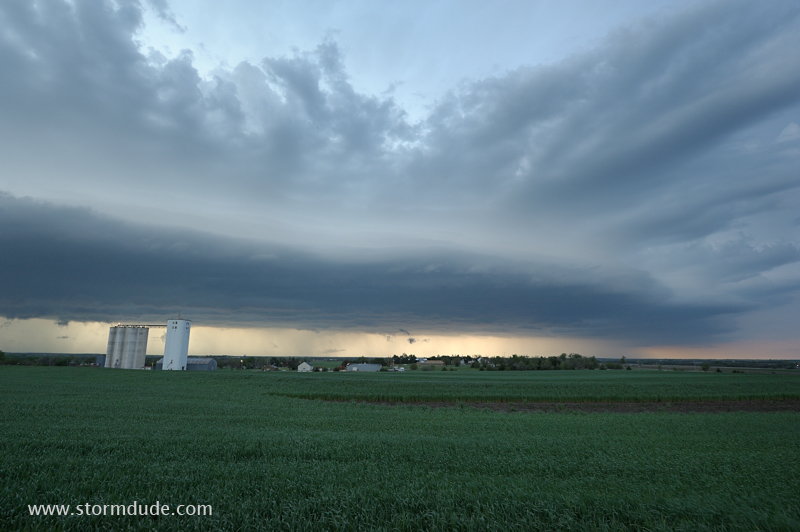 Type of farm scene I like to seek out during stormy weather.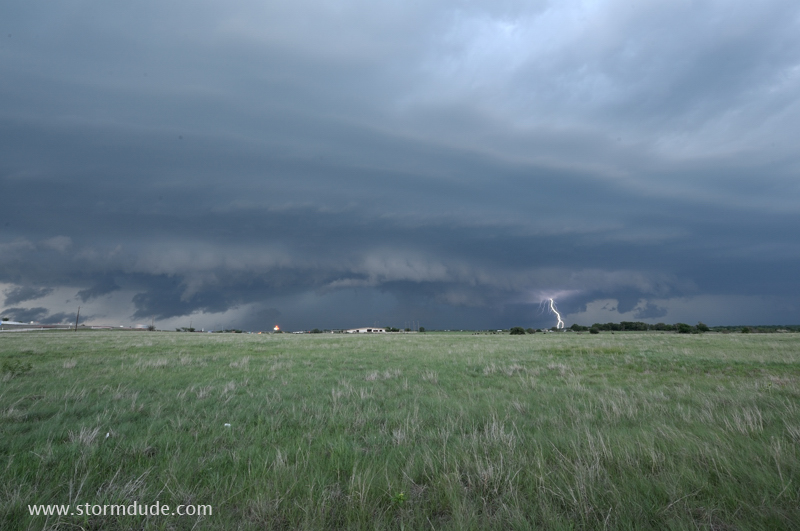 South of Gainesville in north Texas.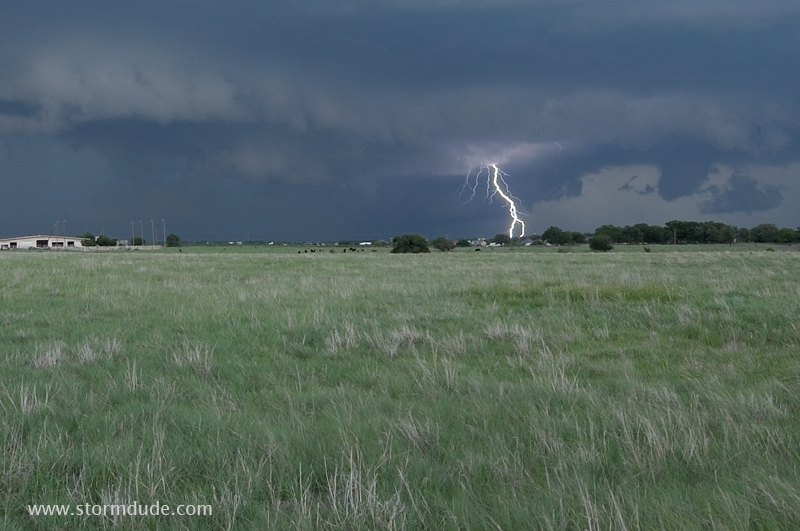 Cropping the photo a little tighter.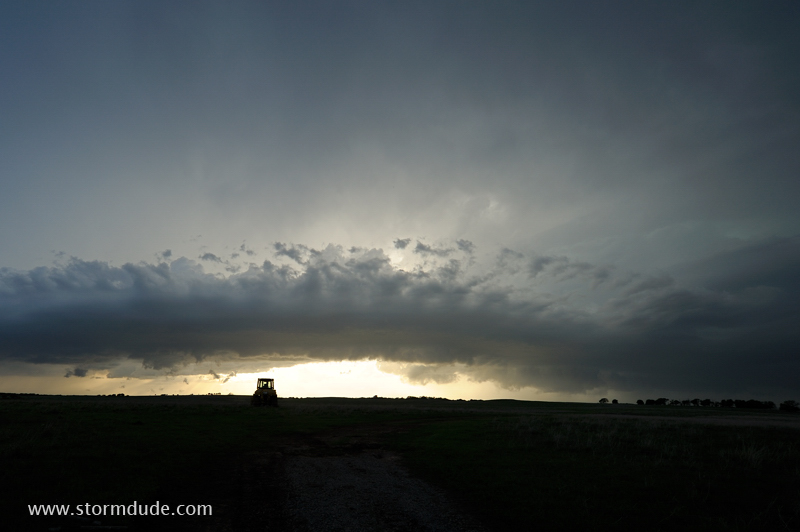 Late April squall line in northeast Oklahoma.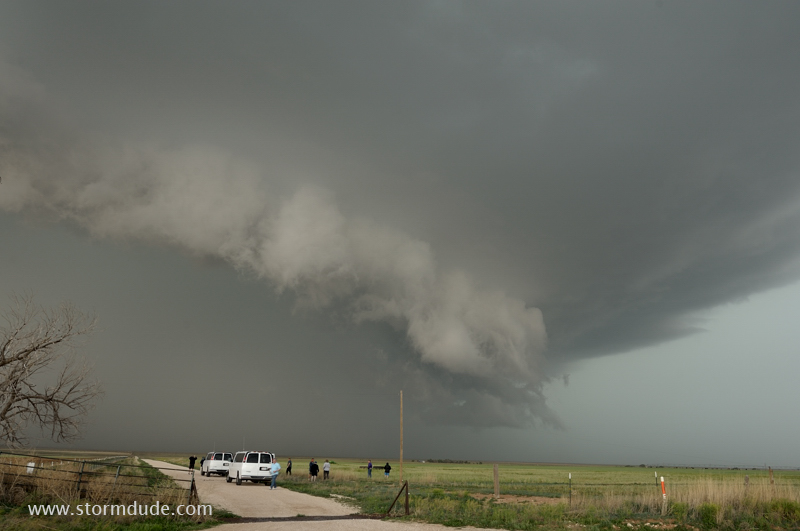 Storm chase tour group in early May enjoys a close-up view of a severe thunderstorm in eastern New Mexico.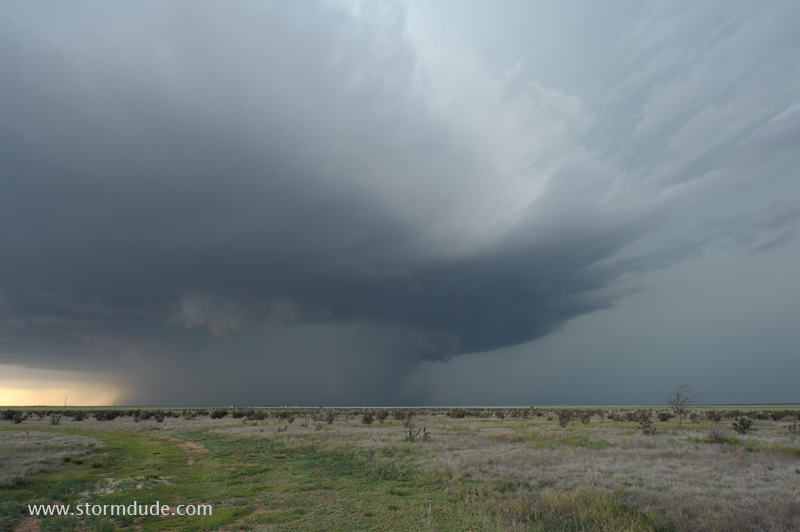 Large spread between air temperature and dewpoint results in a high-based storm.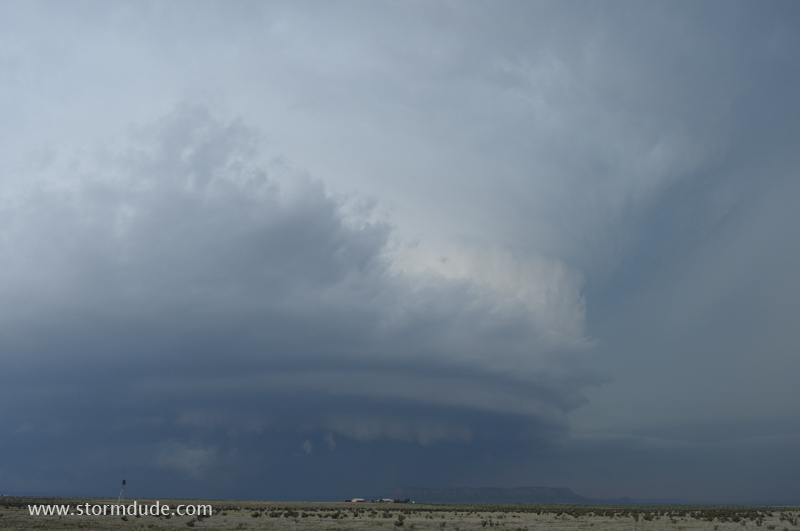 Same storm as it approaches Tucumcari.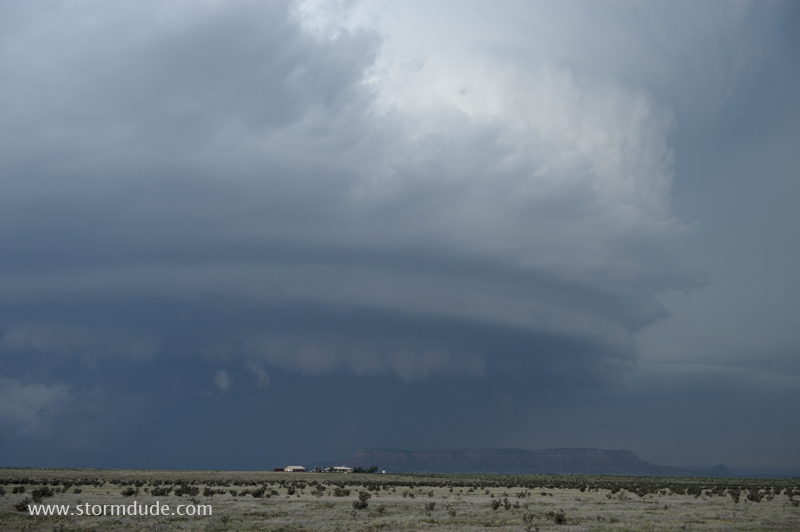 Closer look.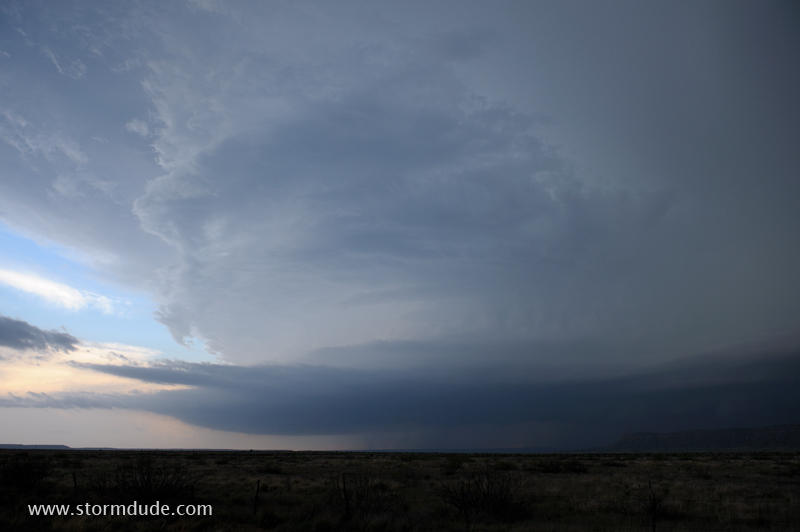 After the first storm weakens, I head a few miles south to another strong cell that has developed.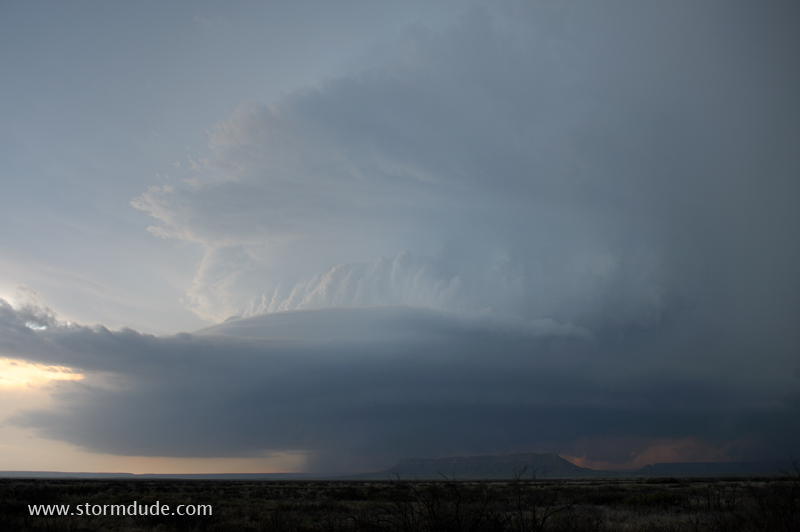 This is where a photo can't do justice to the experience of viewing one of these giant cloud formations.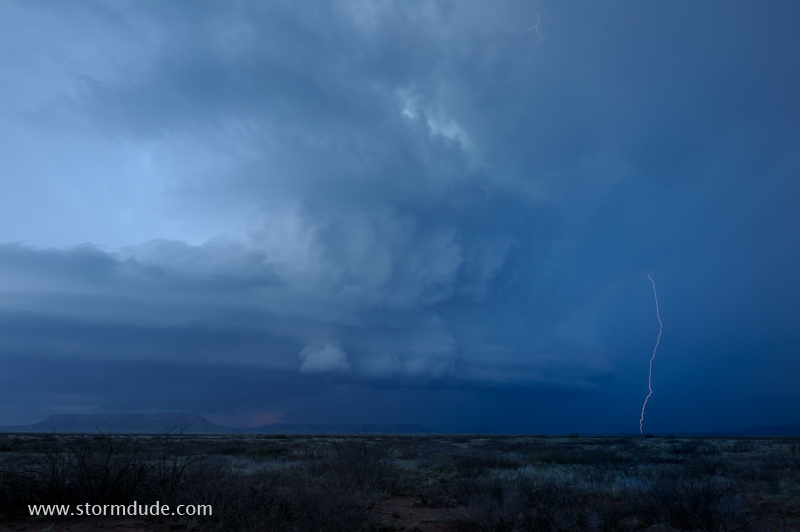 New Mexico supercell after dark.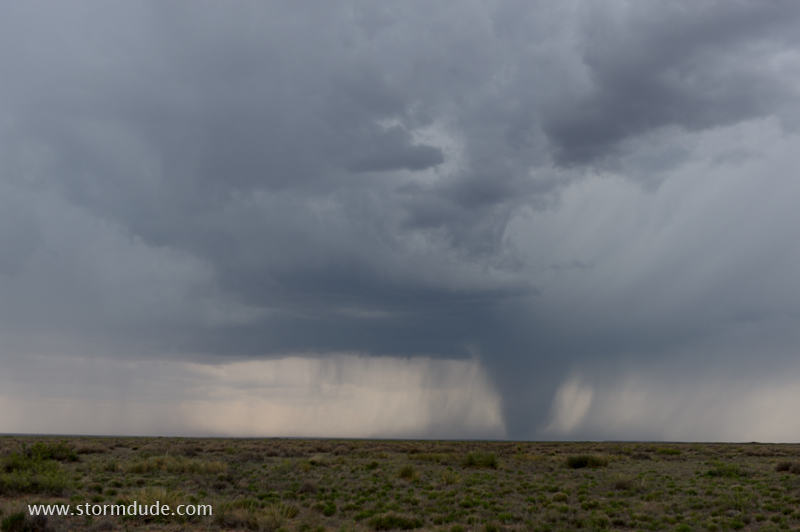 In southeastern New Mexico, a tornado-look-alike. But it is only a microburst.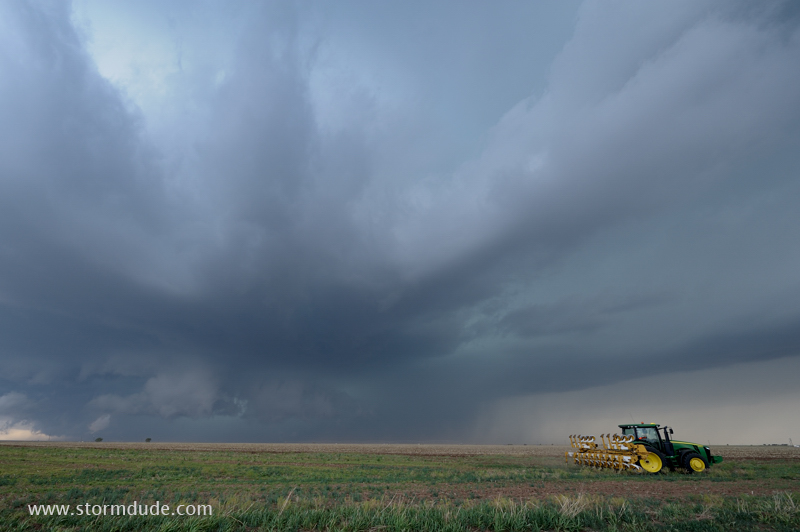 Texas Panhandle farmer heads home before a storm arrives.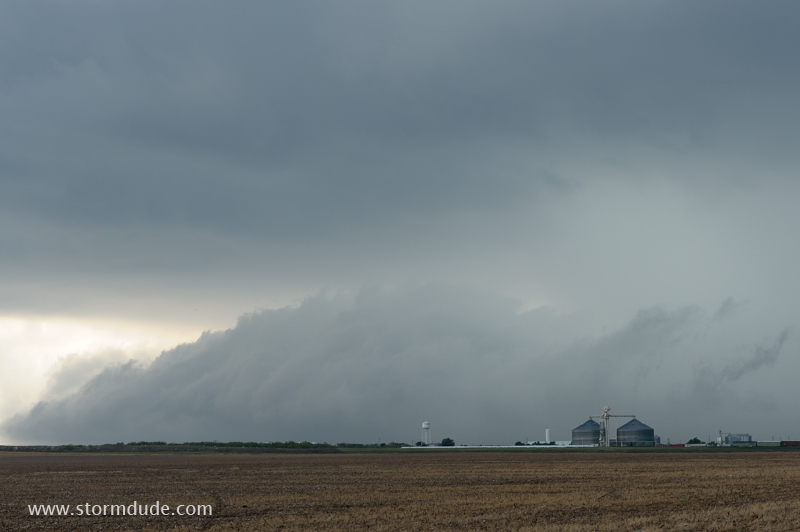 In southwest Oklahoma, a ragged cloud drifts out from the rear rain core.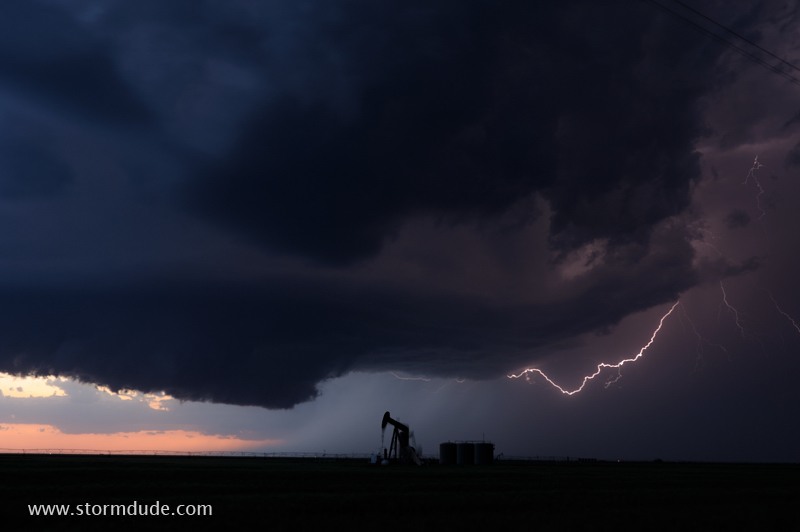 Long exposure captures a lightning strike in the Texas Panhandle. Storms often gain strength at dusk as the low-level jet strengthens.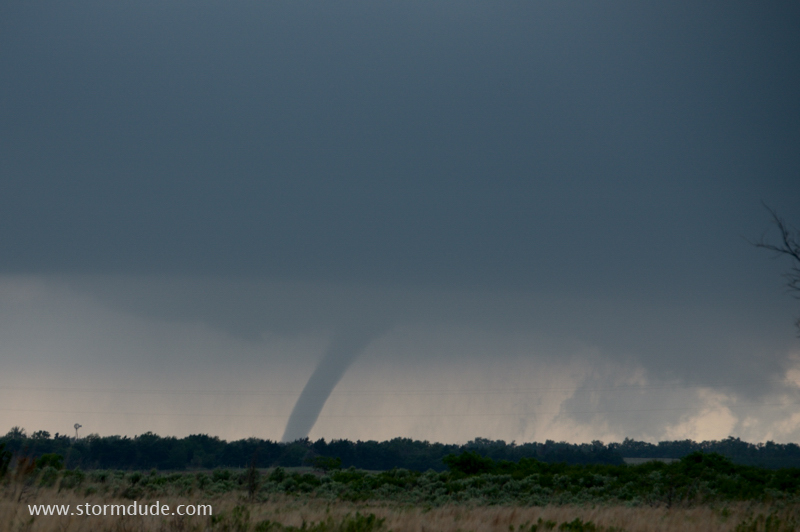 Mid-May thunderstorm produces a tornado just south of I-40 in the eastern Texas Panhandle.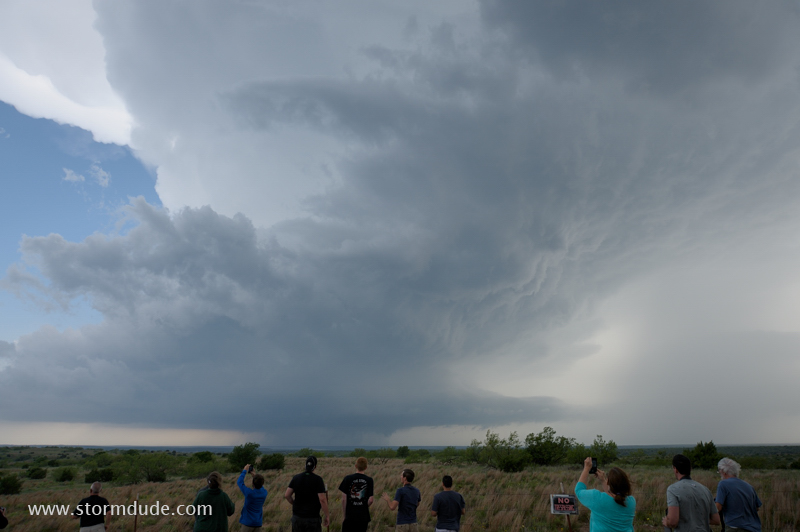 Crowd of storm chasers enjoying a supercell near the Texas-Oklahoma state line.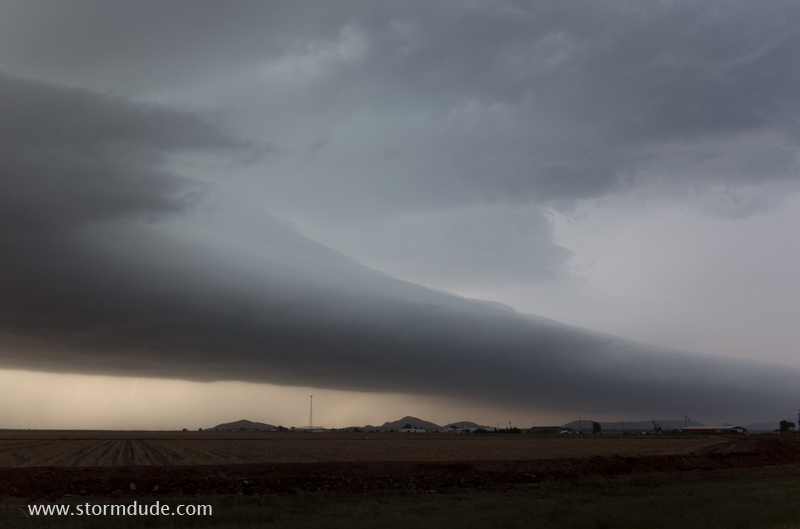 Leading edge of a storm west of Roosevelt, Oklahoma.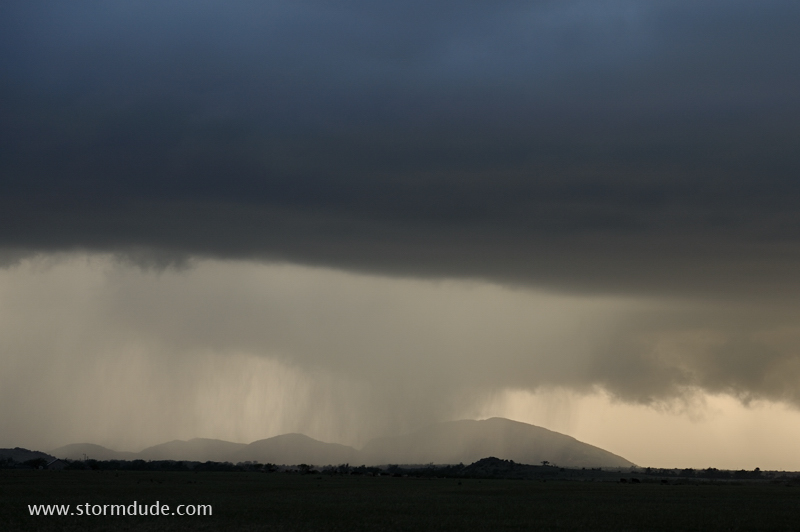 Thunderstorm over the Wichita Mountains in southwest Oklahoma.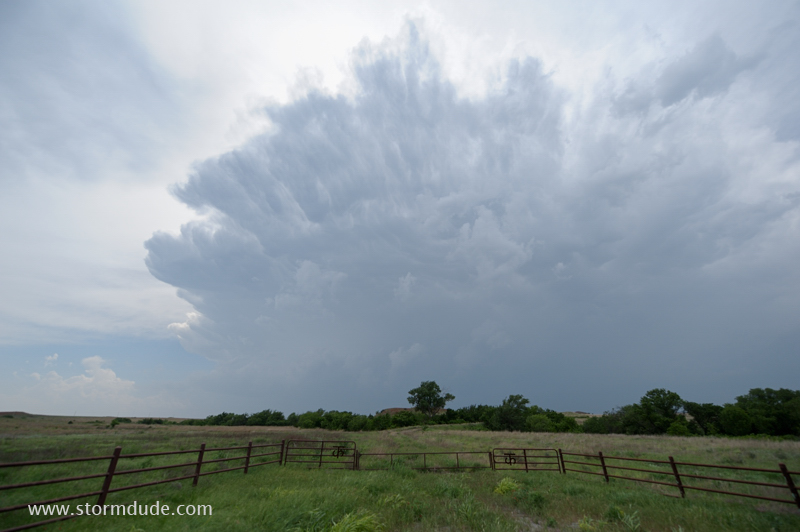 Thunderstorm develops southwest of Roll, Oklahoma.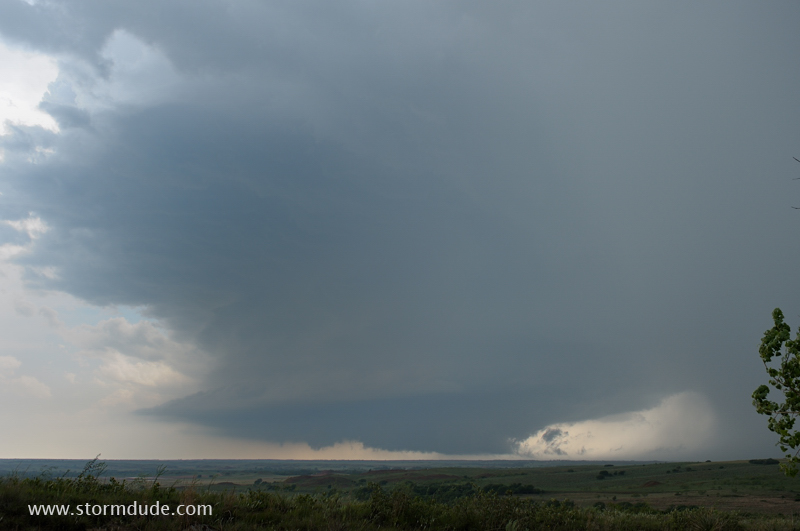 Good view of main updraft with wall cloud forming underneath.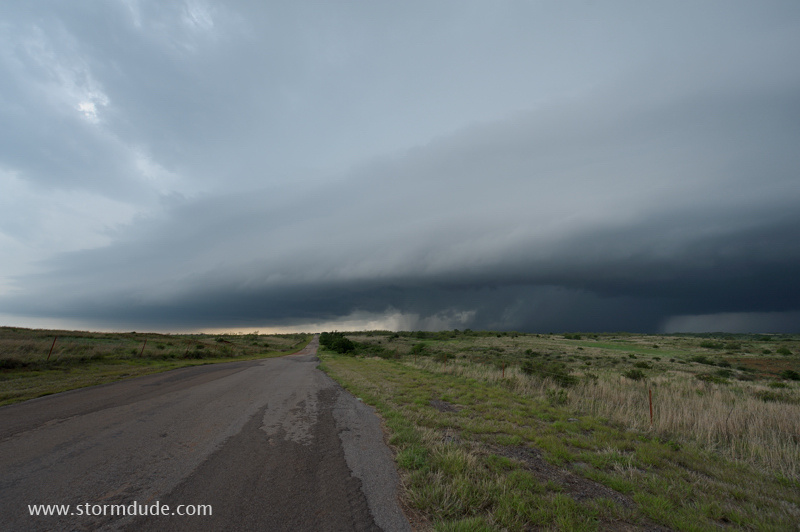 Looking west from a rural farm road in western Oklahoma.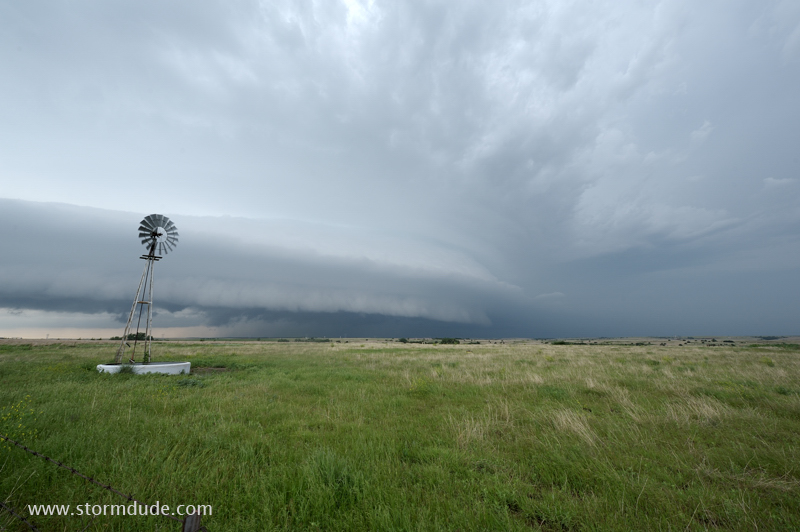 Last good thunderstorm view of a quieter than normal season.