April 14th: Northwest Oklahoma Supercells and Tornadoes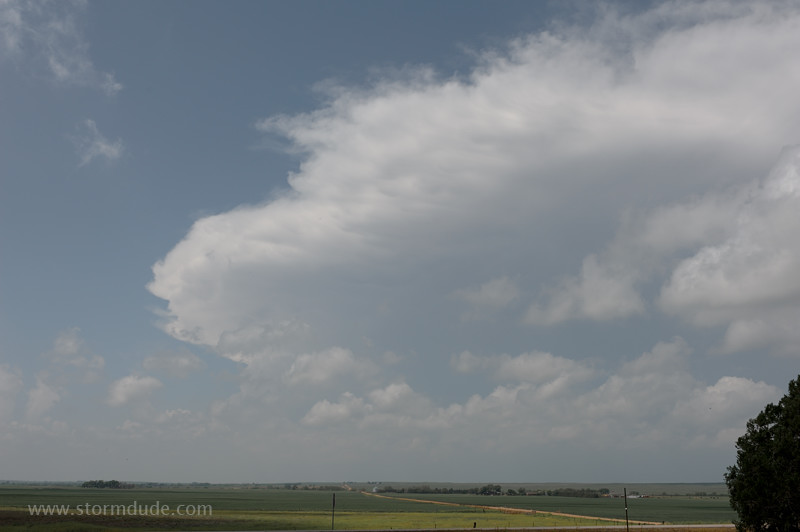 Today a powerful upper level storm system will slam into deep Gulf moisture over the Great Plains. View of newly formed supercell from Highway 183 just north of the Kansas-Oklahoma state line.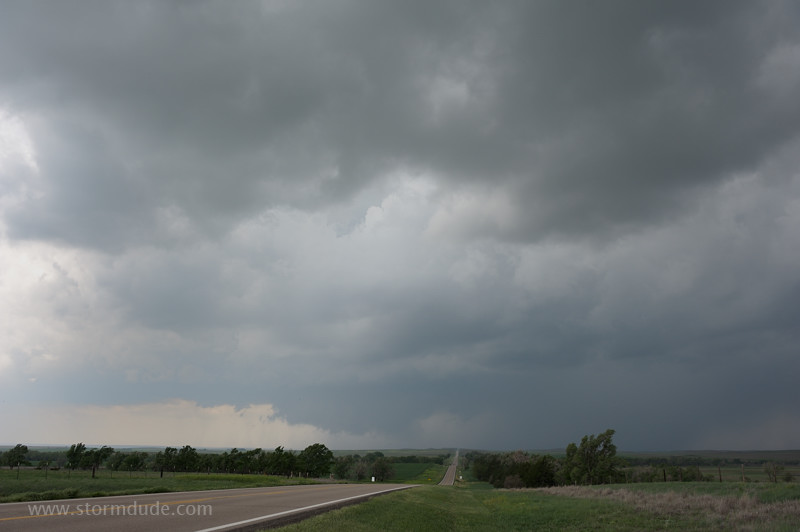 Wall cloud just west of Ashland on Highway 160. With storms moving northeast at 50 mph today, keeping up is next to impossible. I let this initial storm go and target the next one to the south.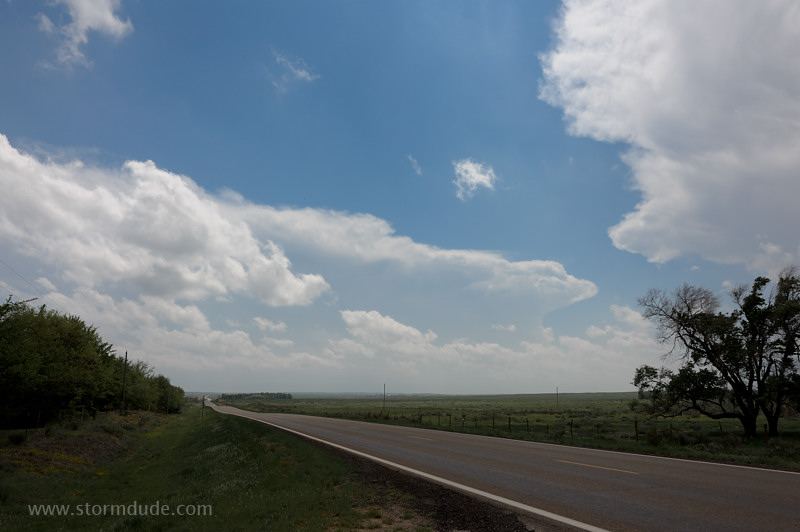 As I return to Oklahoma, a new supercell has formed 50 miles to the south-southwest. The anvil of supercell #1 is visible on the right.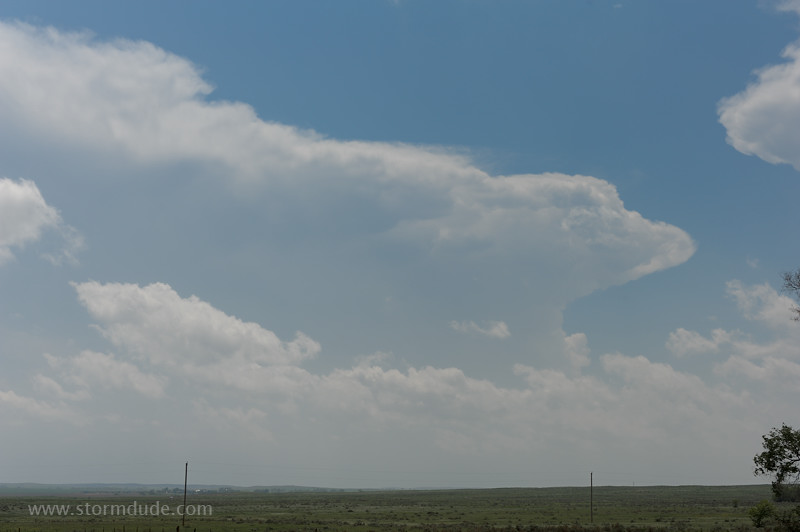 Vigorous updraft along the dryline. With continued deep convection further south along the dryline, I'm planning to move from storm to storm, letting them come to me, rather than chase these fast-moving beasts.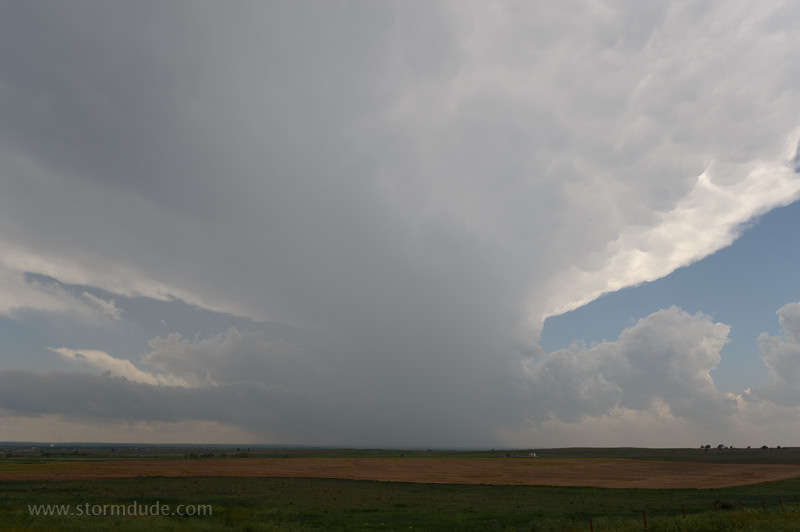 Breathtaking view of supercell #2 from a few miles north of Buffalo, Oklahoma.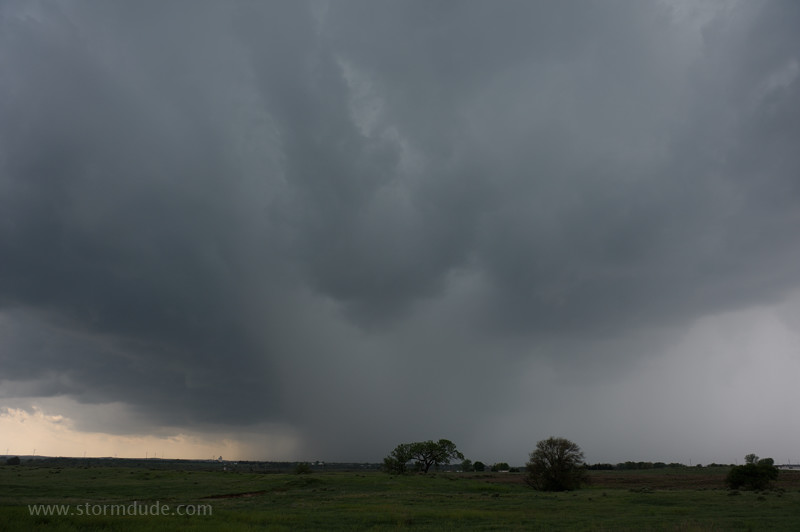 Core of developing storm approaches Buffalo (taken from just east of town on Highway 64).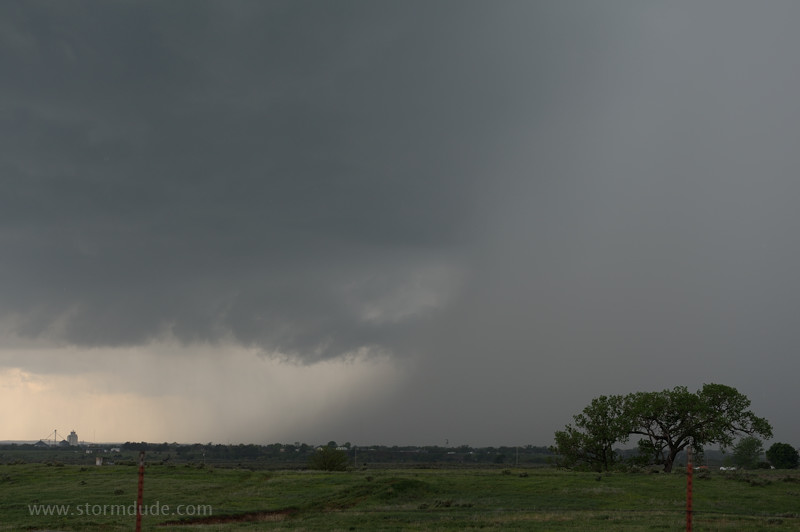 Cloudburst over Buffalo. Unlike garden-variety summer thunderstorms, downdrafts aren't undercutting the main updraft of this supercell. This is due to a good balance of lift, wind shear and CAPE (Convective Available Potential Energy).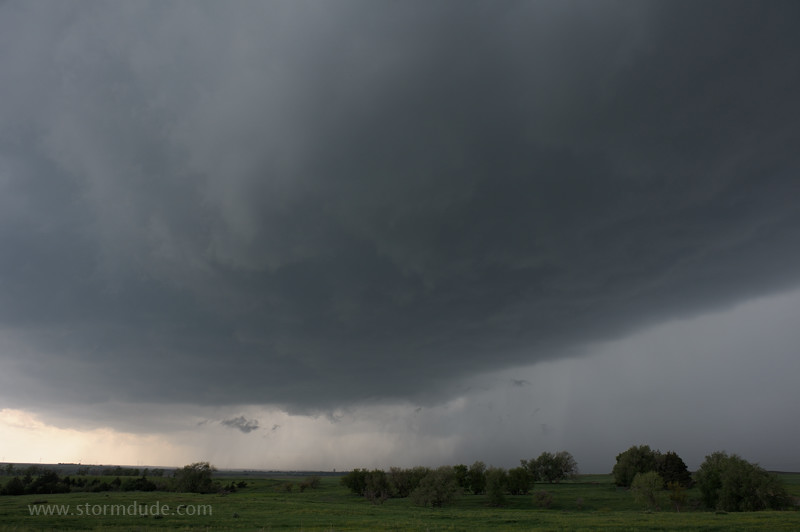 Rain-free base of updraft portion of storm.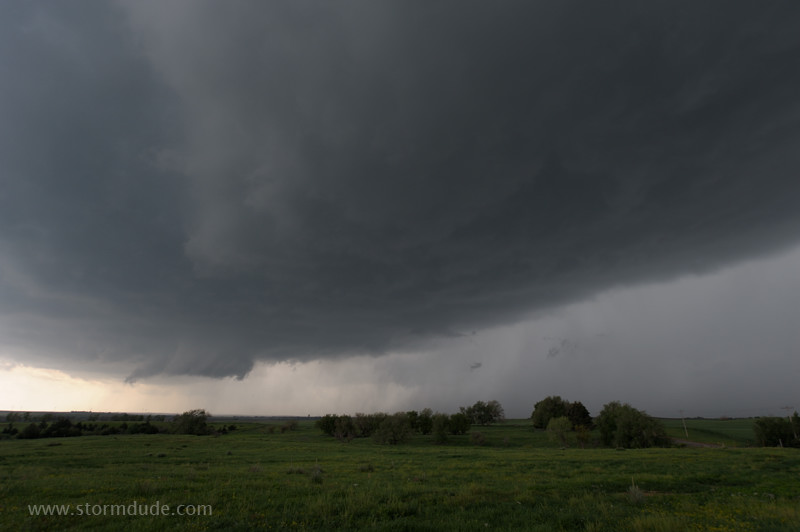 Wall cloud forms but soon dissipates.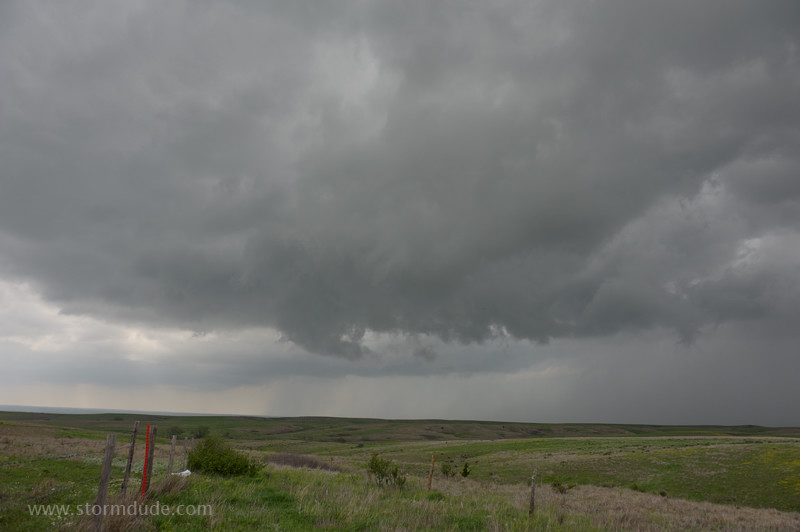 I head east a few miles and then north on Highway 34 to keep up with the storm. Inflow winds intensify as new wall cloud begins to form.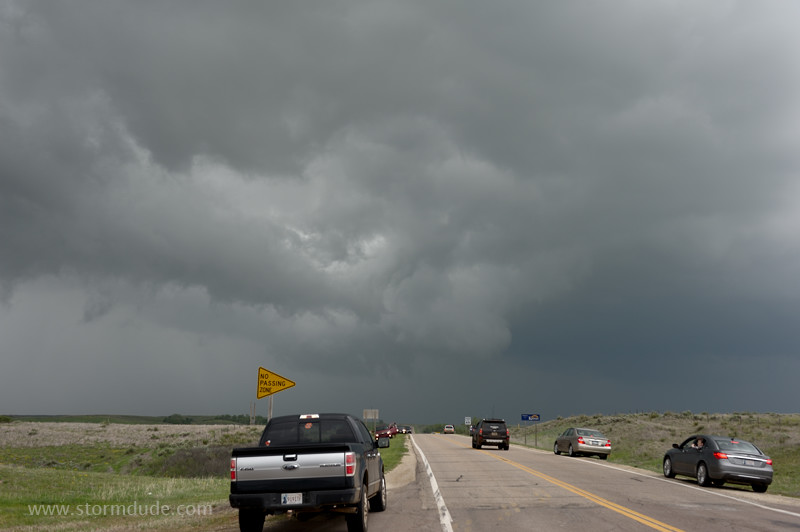 Looking north at the wall cloud. It's tempting to follow, but the storm is headed into a sparse road network. I head back to Highway 34 and then east to intercept the next storm.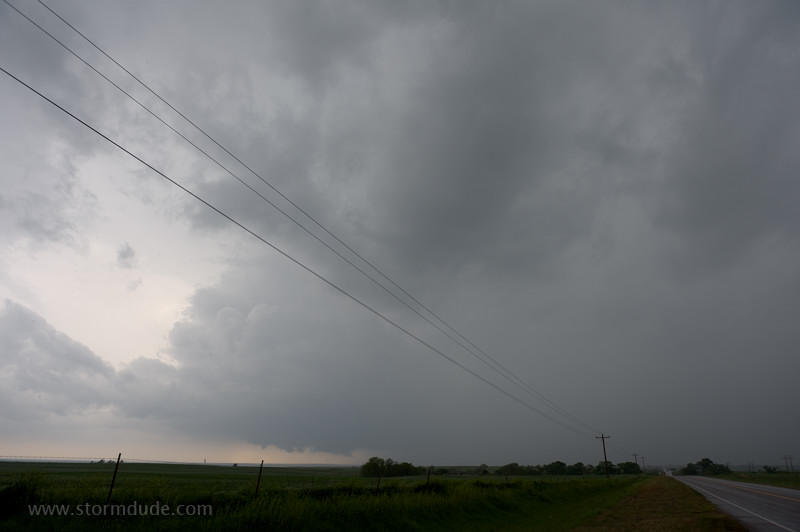 Just east of Camp Houston, supercell #3 approaches. At 4:20 pm, with much higher levels of instability due to daytime heating, storms are stronger than the first storm I intercepted at 1:45 pm.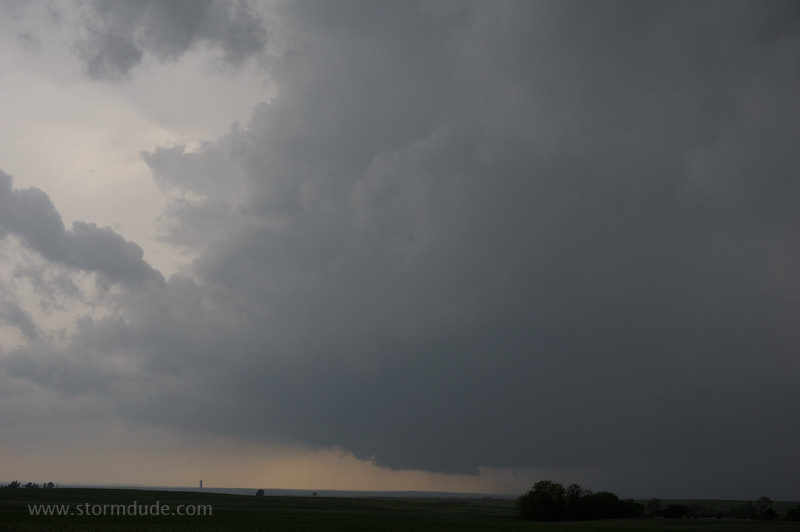 Good view of wall cloud to my west-southwest.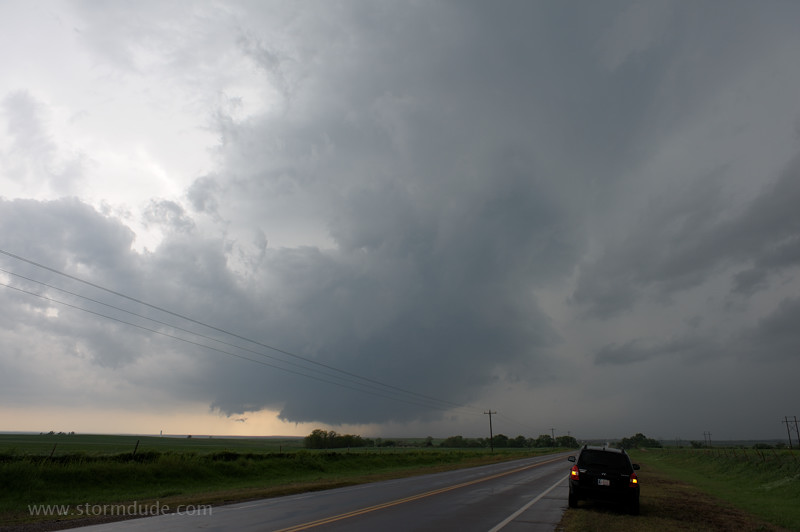 Tilted updraft tower. Separation of updraft and downdraft is critical to sustained supercell structure.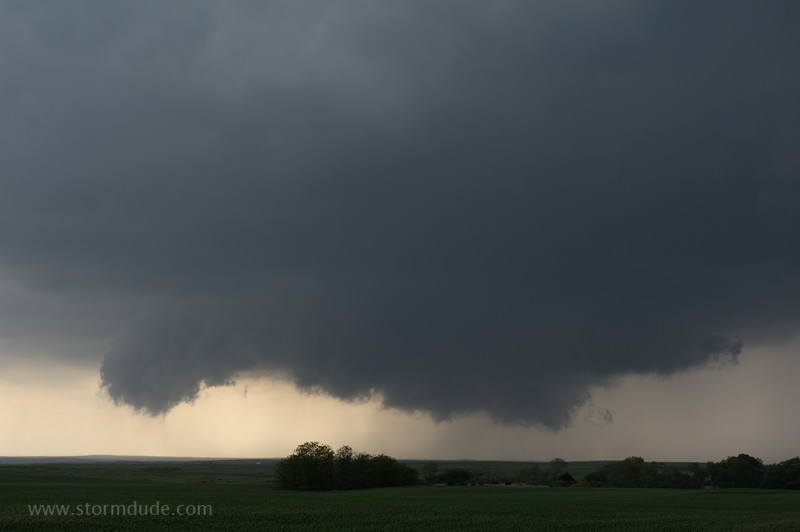 Rotating wall cloud attached to the rain-free base of the storm.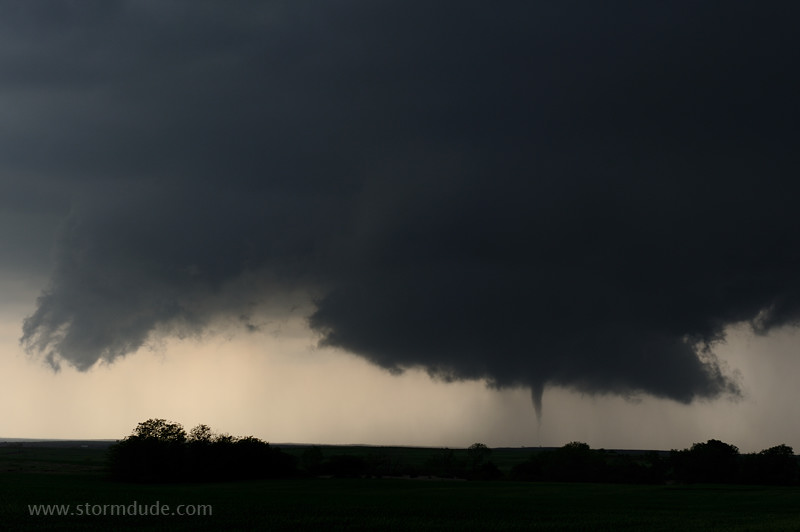 Small tornado touches down. It quickly dissipates.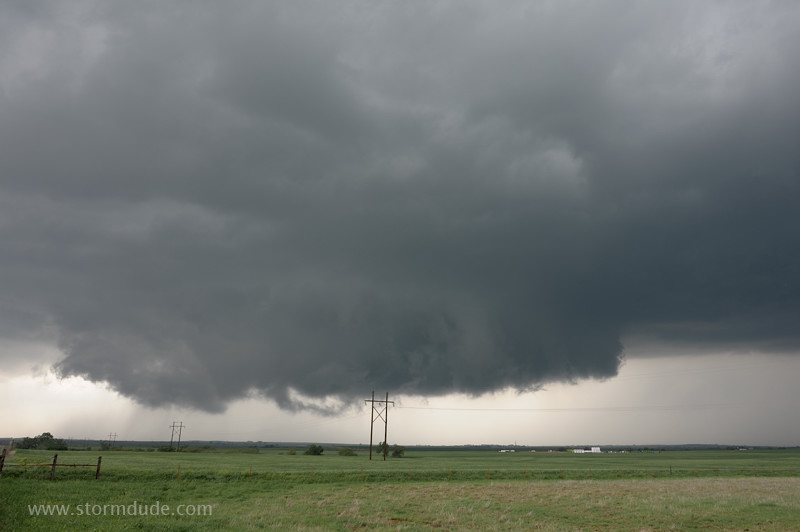 Wall cloud crosses the highway and heads towards Kansas.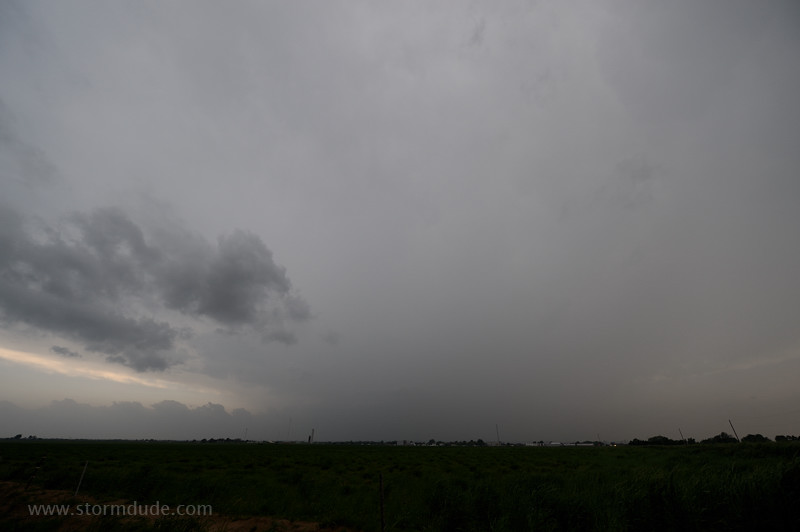 East then south, to just east of Waynoka, Oklahoma, where I watch another breathtaking storm moving towards me (supercell #4).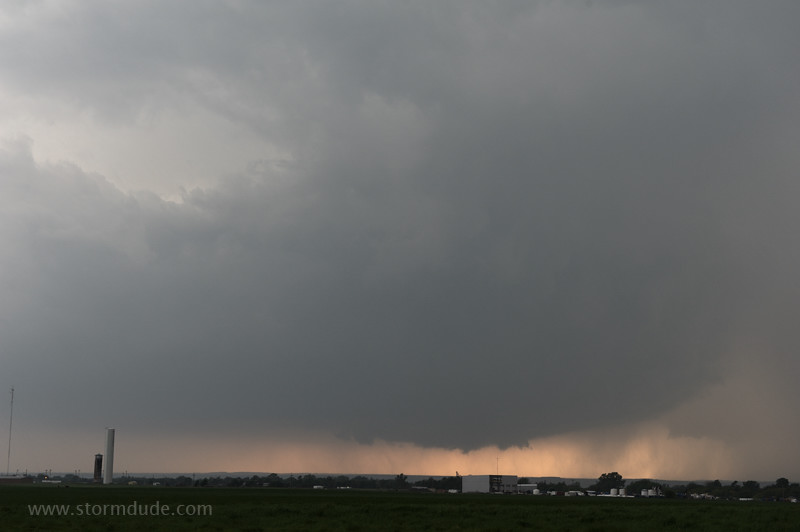 Powerful storm approaches the town, where a crowd is gathered for the Waynoka Rattlesnake Hunt weekend. Sirens sound and a steady stream of vehicles head east out of town.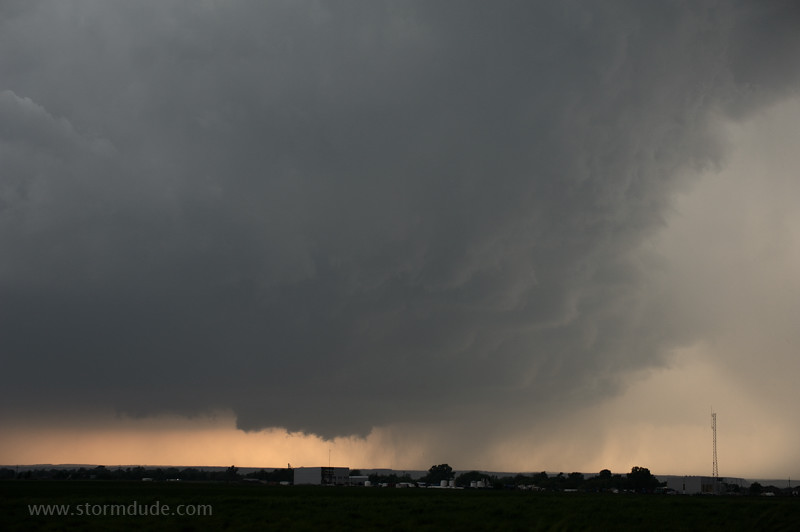 Wall cloud threatens to produce a tornado just west of town.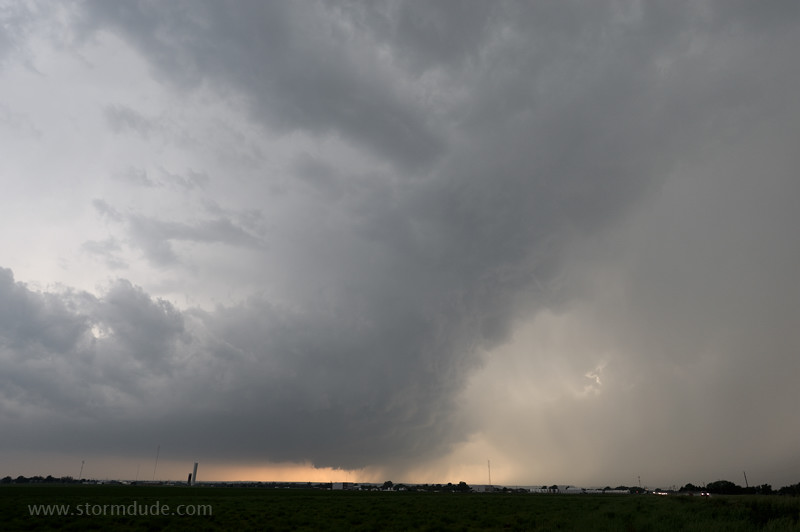 Wide-angle view of storm structure.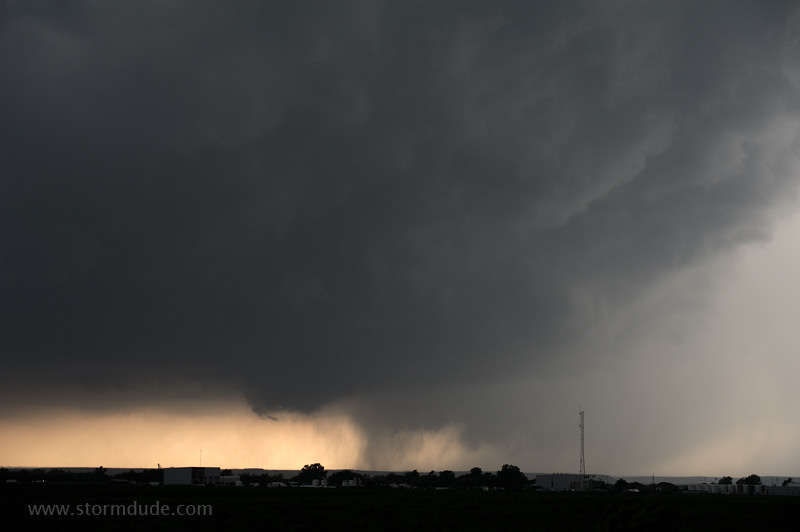 Wall cloud and possible funnel is concealed by curtains of rain.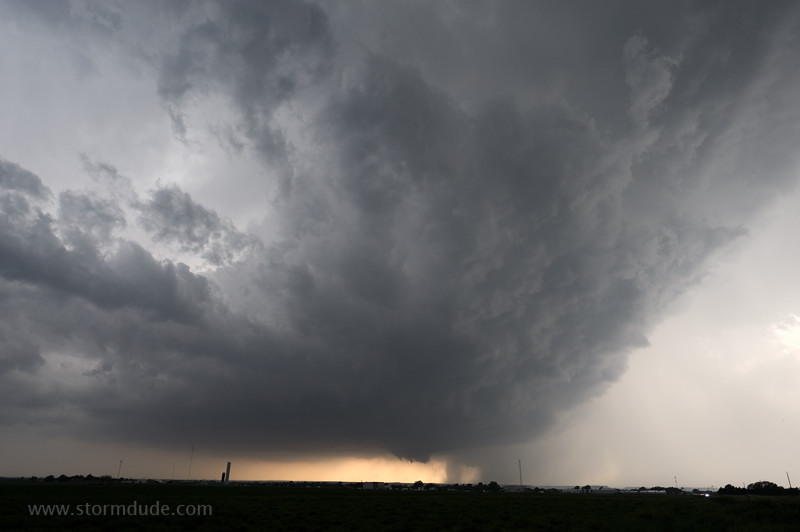 This type of storm structure photo is what supercell-hunting is all about for me.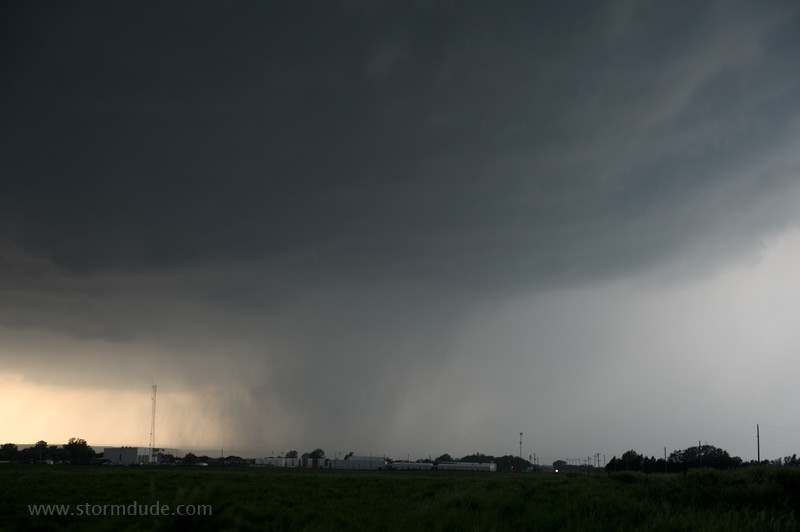 Rain conceals most dangerous part of the supercell. However, it soon weakens and I focus on a new storm close on its heels.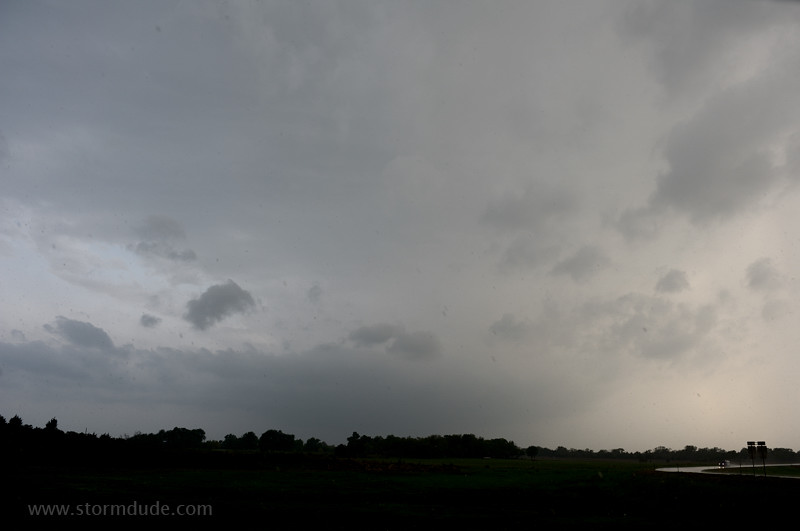 Supercell #5 is rapidly approaching my location just east of the intersection Highways 281 and 45. I move back west through quarter-size hail for a closer look.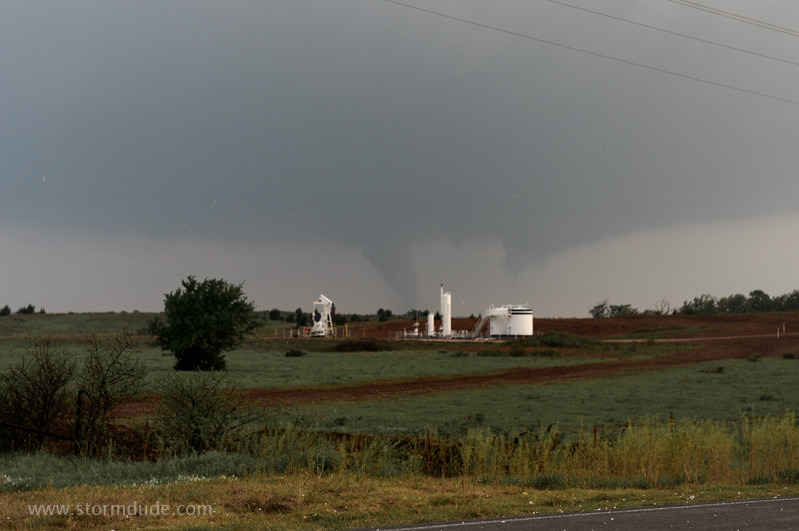 Hail stops and a tornado forms.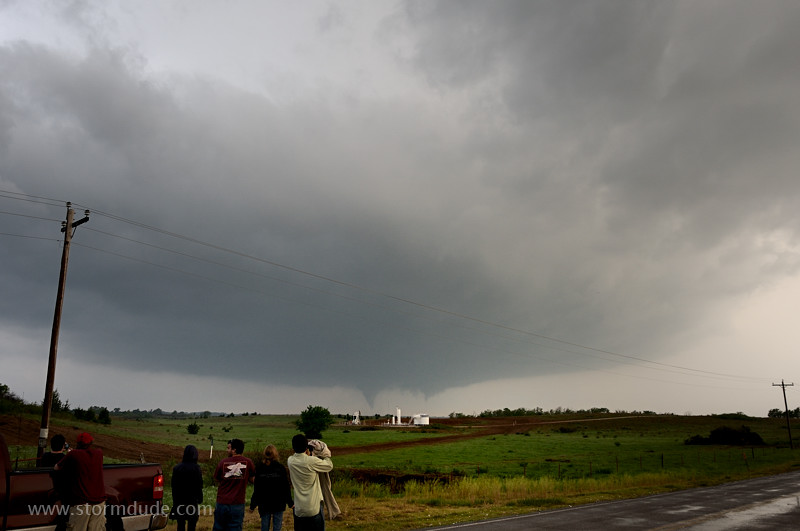 Wide-angle view shows beautiful updraft base. This is the southern-most storm along the dryline and most likely to be a cyclical tornado producer.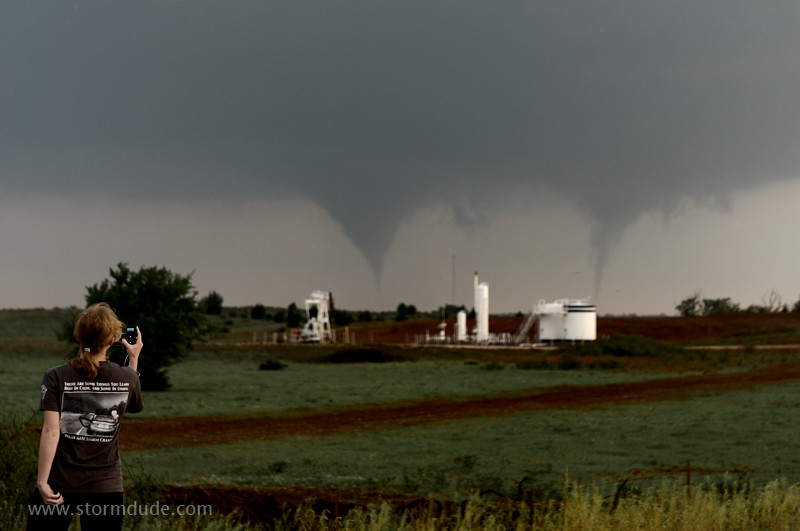 Funnel lowers from adjacent wall cloud as Texas A&M storm chaser gets a photo.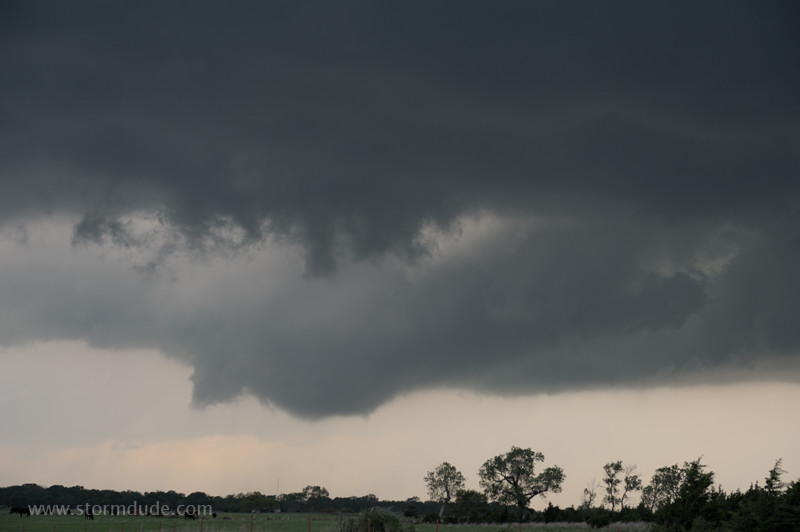 As I head east on Highway 45, I have a good view of the wall cloud.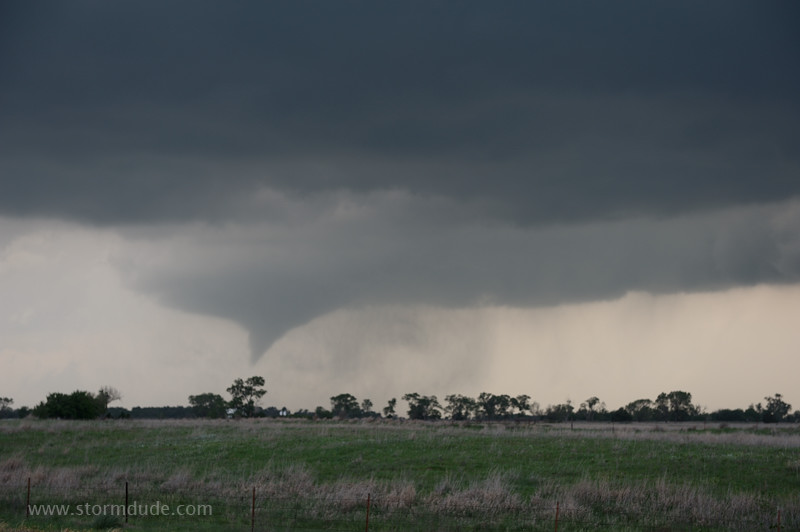 Another funnel cloud.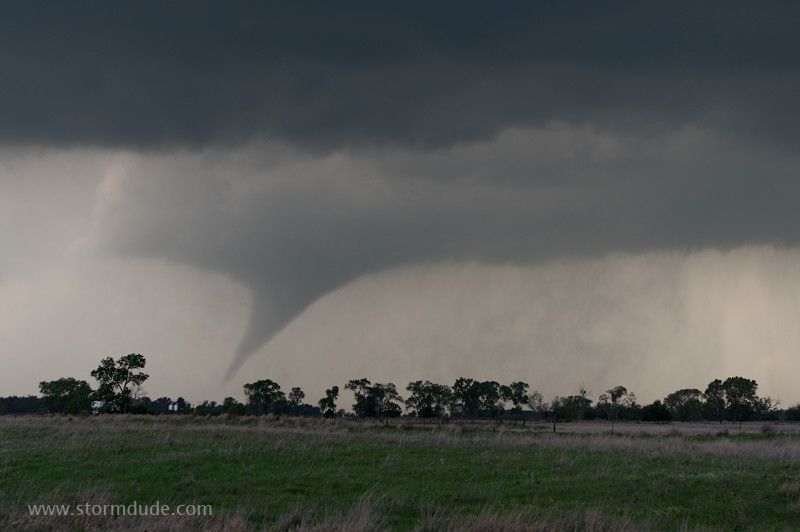 Cone tornado between Waynoka and Carmen.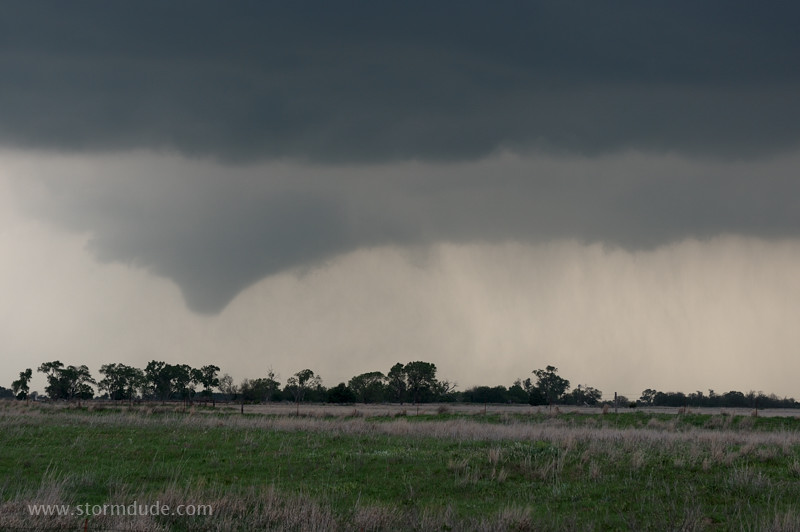 Tornado dissipates but soon a new funnel descends.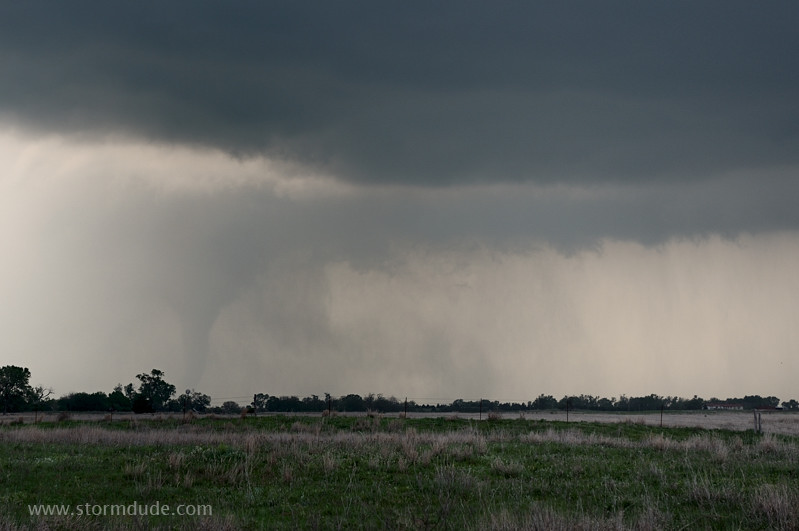 Another tornado but mostly hidden by rain. As the storm moves away from Highway 45, I drive east, through the town of Carmen, and then north on Highway 8 to intercept.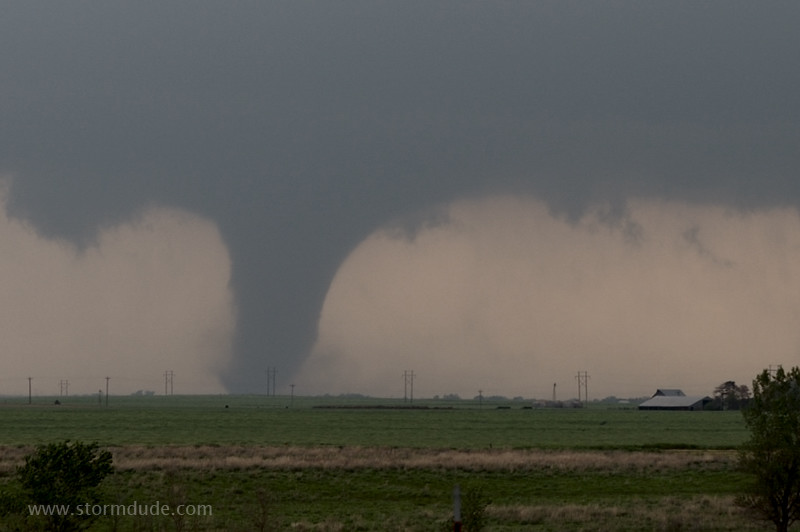 A couple of miles southwest of Cherokee, a stout tornado moves across the countryside.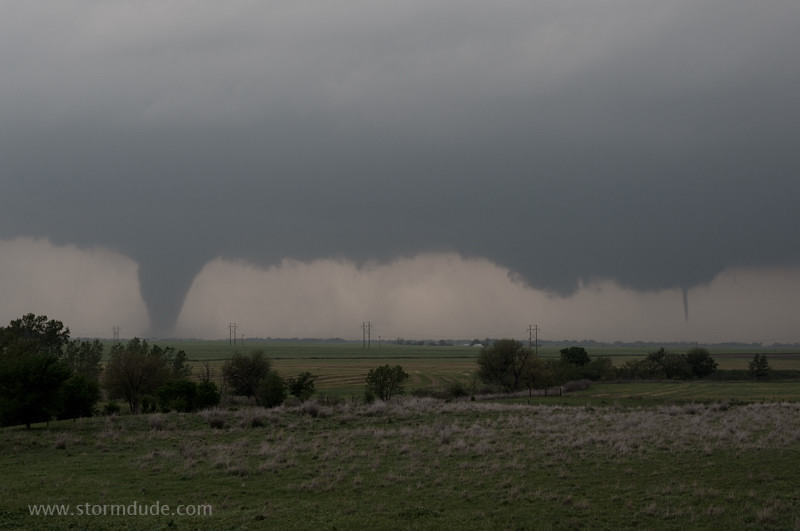 A small tornado descends from the wall cloud on the right.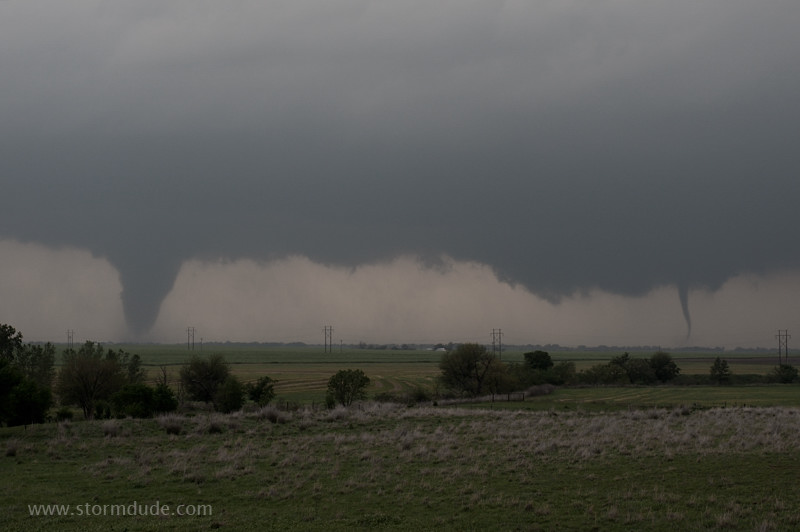 Two tornadoes on the ground at 7:58 pm. Unbelievable sight.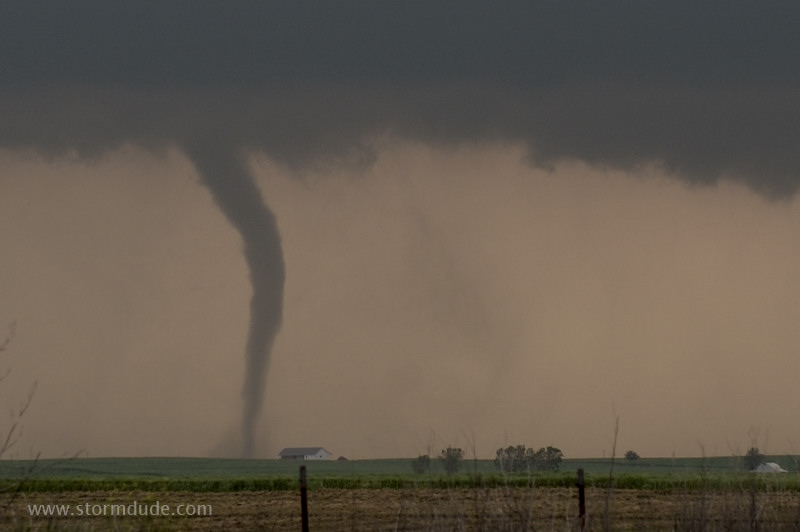 After tornado on the right dissipates, the original tornado narrows and threatens a farmhouse.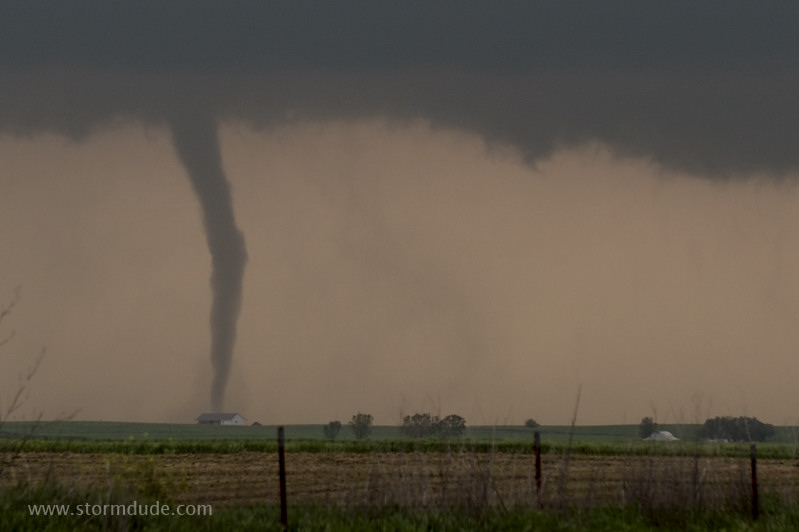 Fortunately it passes to the northwest.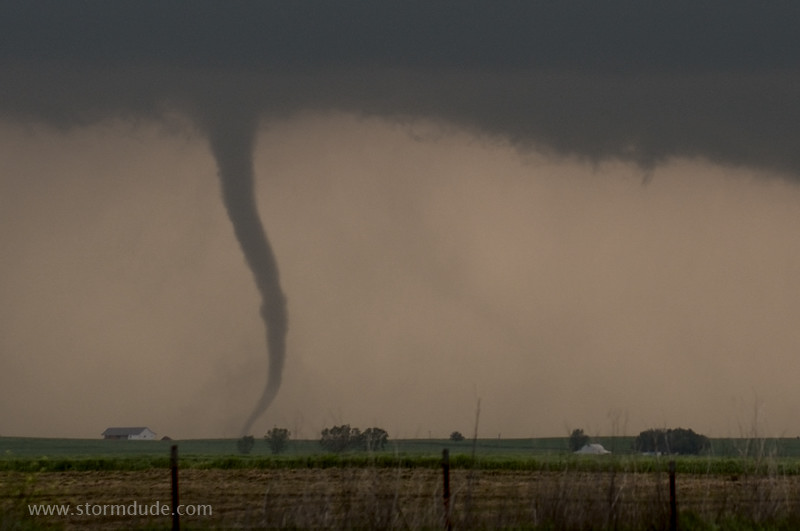 Tornado prepares to rope out.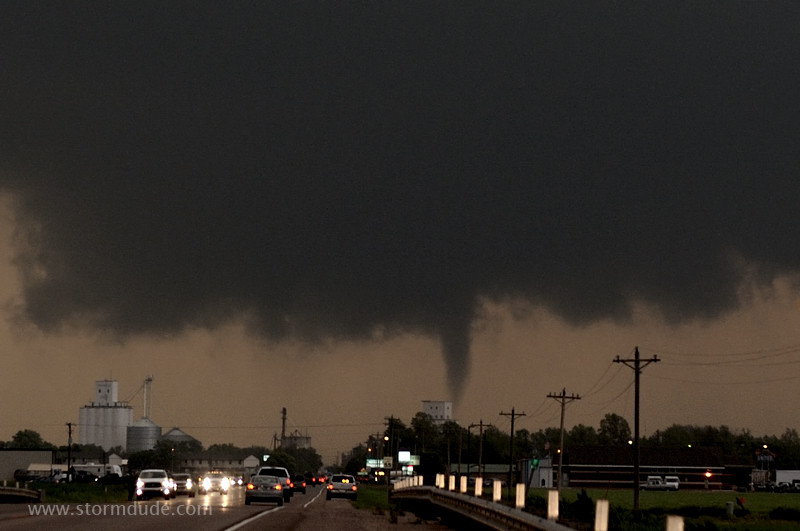 At sunset another tornado forms north of Cherokee. As it gets dark, a few miles east of Cherokee, I see my last tornado of the day: a large cylinder, barely visible until lightning reveals a violent silhouette. Five supercells and multiple tornadoes: a truly fantastic day.