April 26: Western Oklahoma Tornado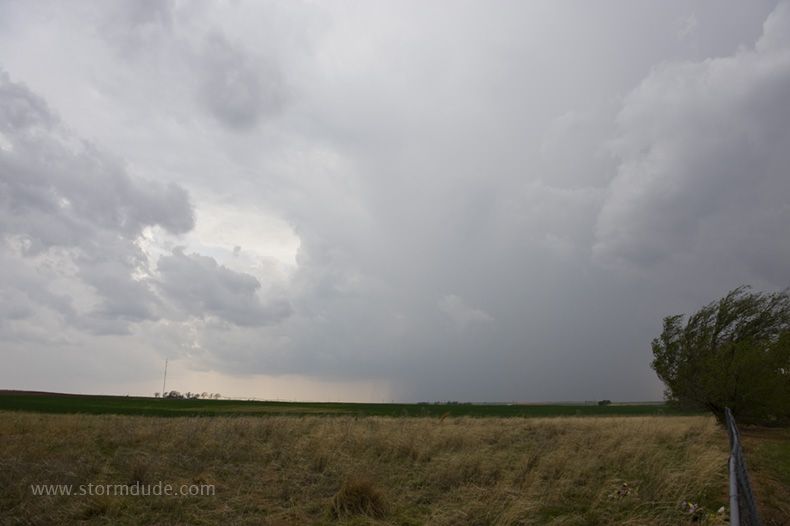 Mid-afternoon intercept, again near Wheeler, Texas. Richer moisture and better shear should result in stronger storms today.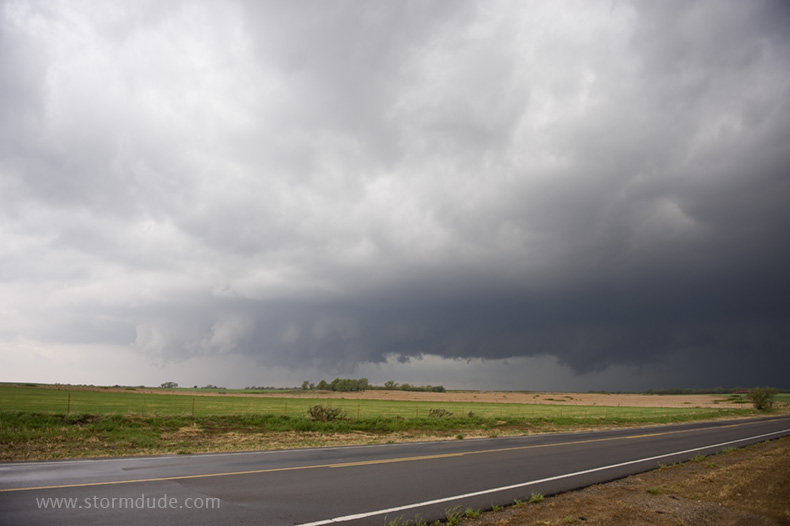 After a long drive to get ahead of the storm, I end up near Roll, Oklahoma, in great position.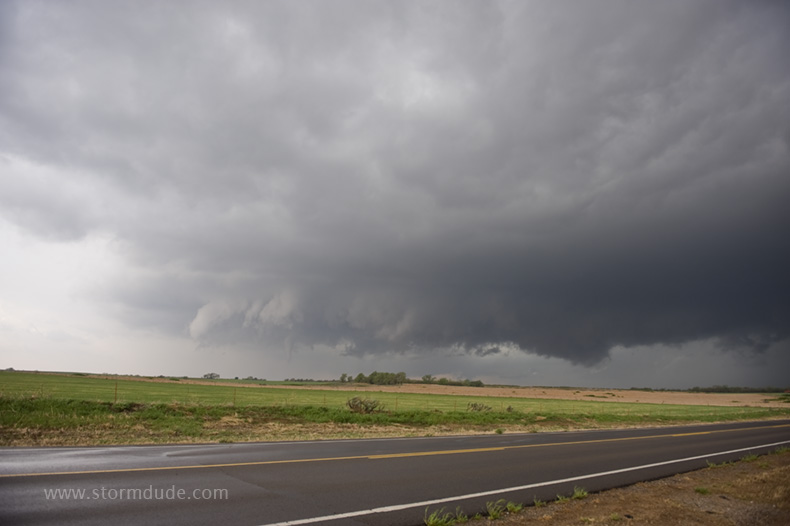 Within a few minutes after arriving, I watch a wall cloud just to my southwest produce a small grey funnel.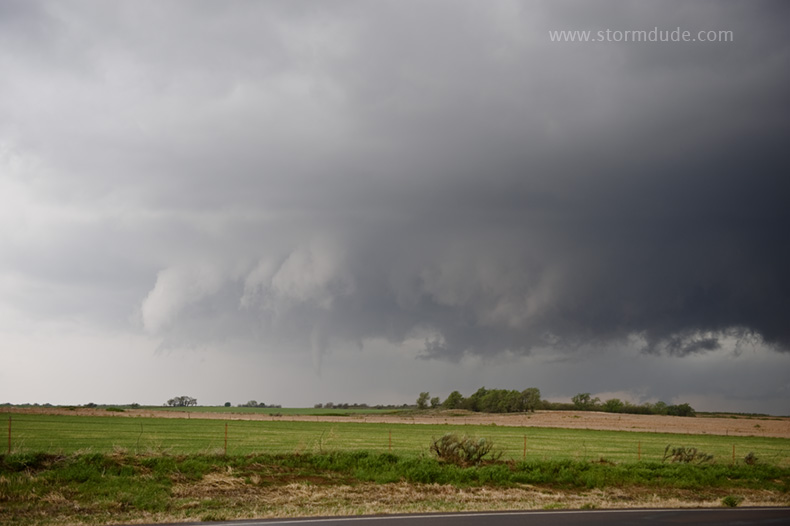 Closer view.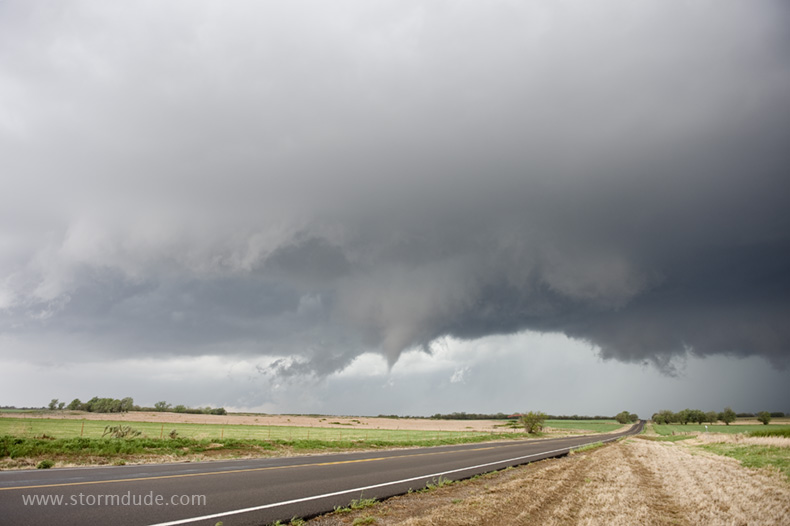 A new funnel develops just to my west.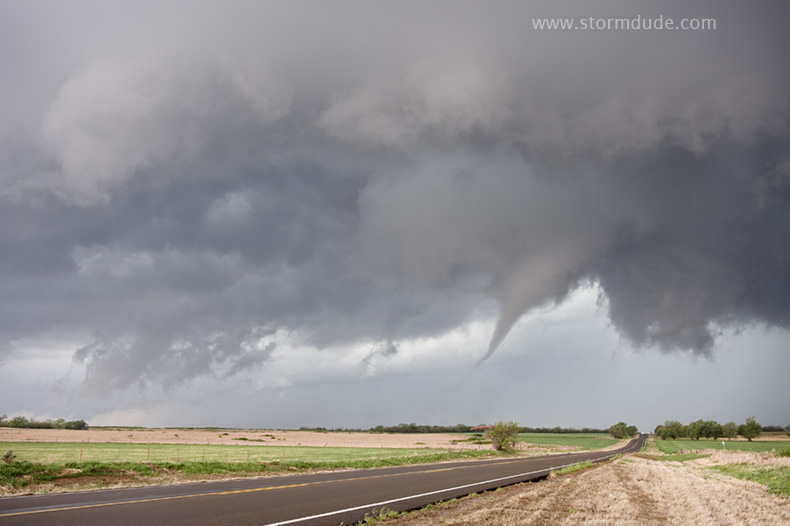 A needle touches down.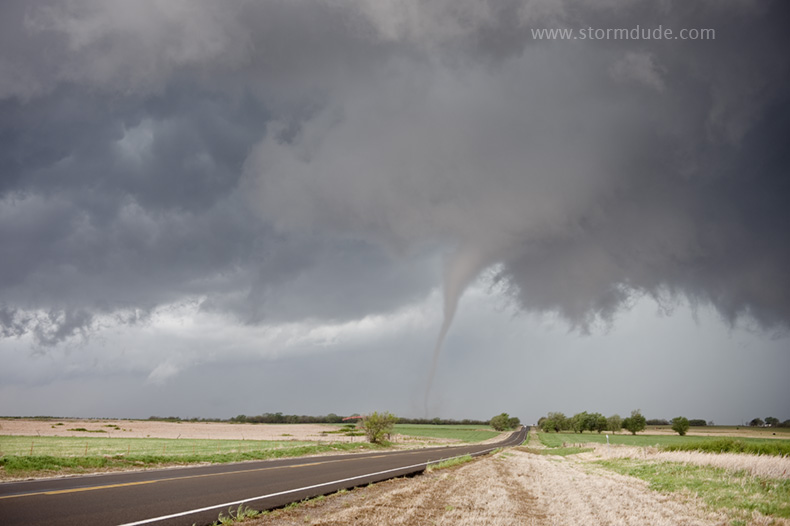 A few moments later.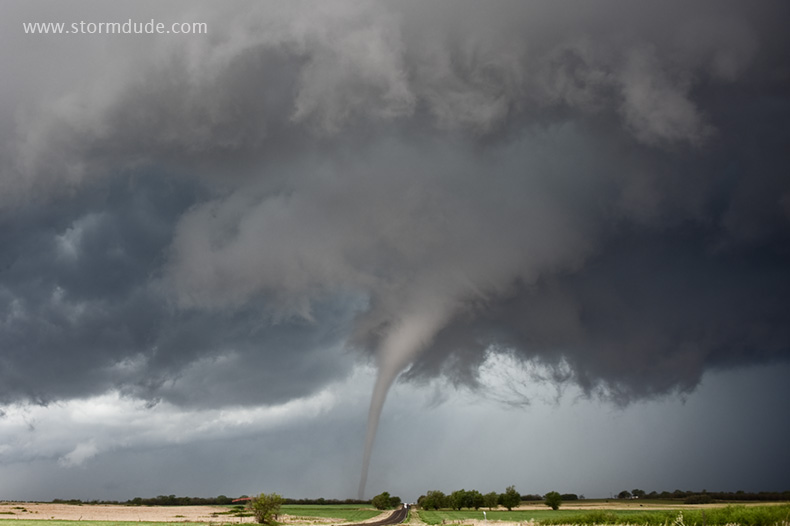 One of the best views I've ever had of a tornado.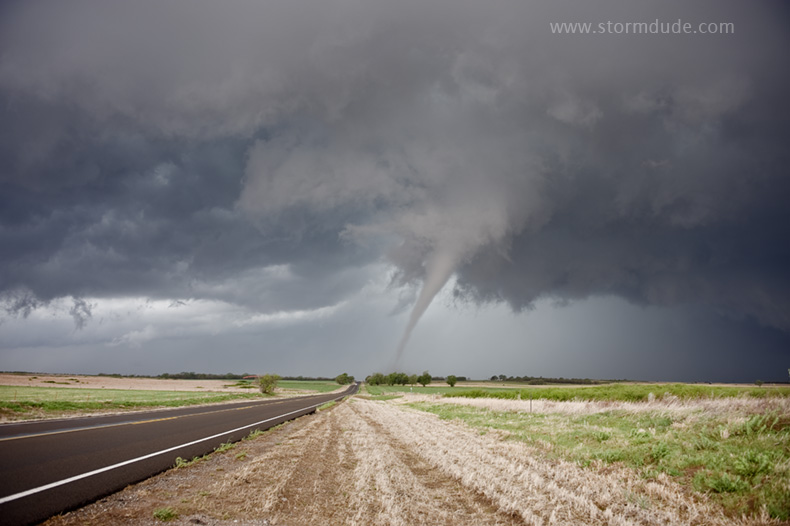 Wide angle shot.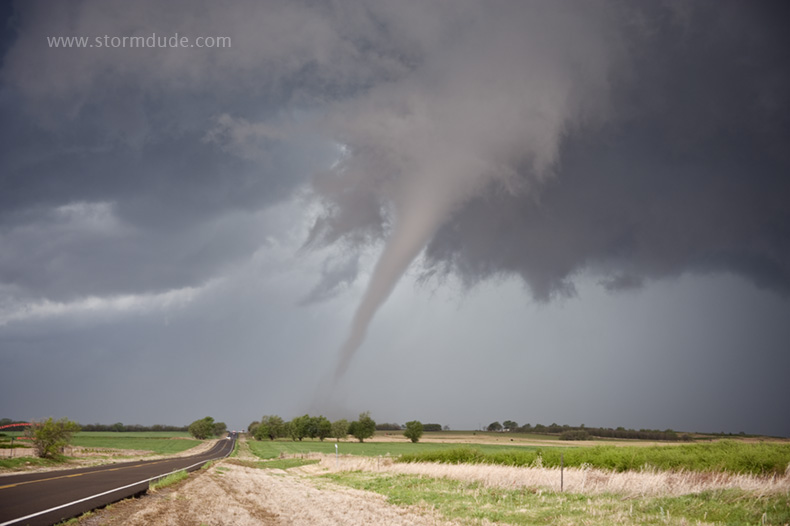 Magnificent display of nature.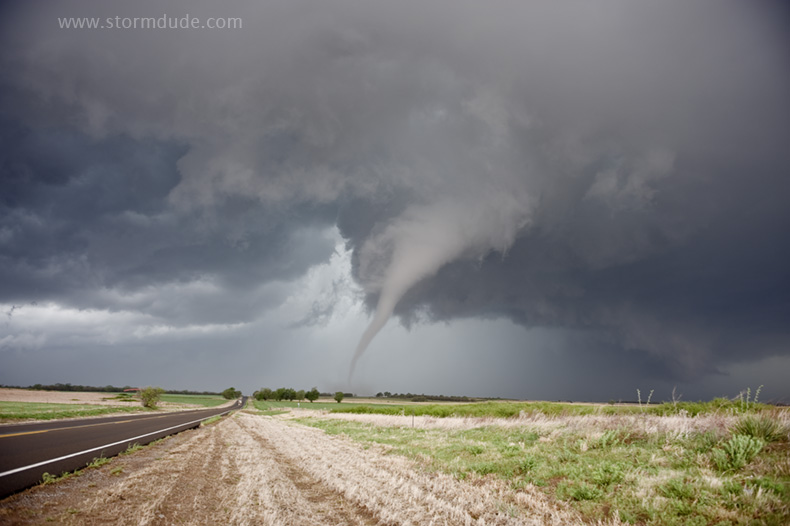 The tornado is moving quickly northeast.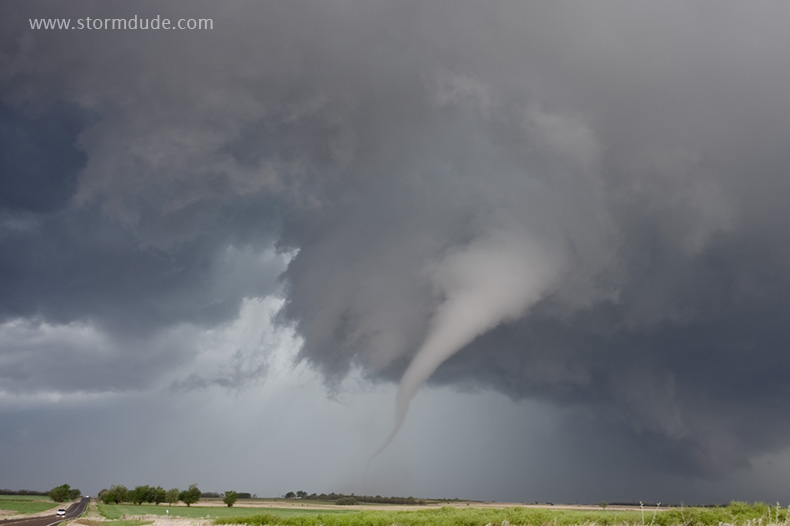 This is the type of sight I've dreamed about since the early 1980s, when I moved to Ft. Worth to find and photograph severe thunderstorms. Fourteen years after getting serious about storm chasing (in 1995 when I discovered readily accessible weather data on the Internet), a perfect view of a very scenic tornado. Persistence and patience pays!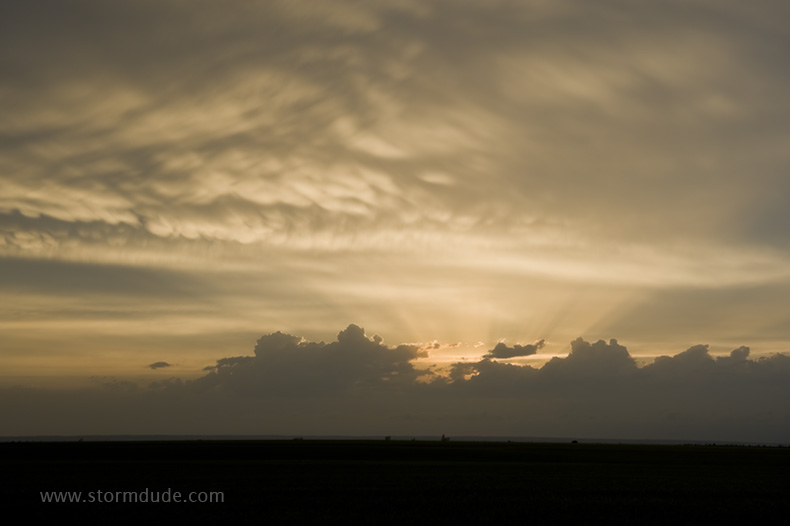 End of a fulfilling day of chasing after a quiet beginning to the season.