June 9th: Trego County, Kansas, Tornadoes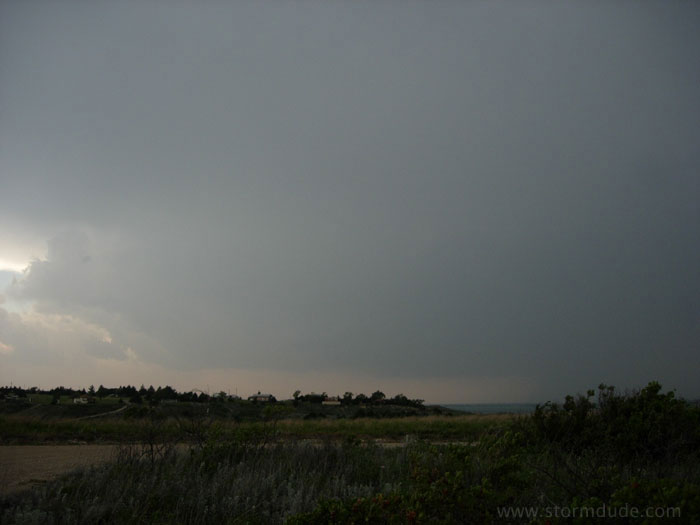 Best tornado conditions of the season, but my car won't start. After taking it to a dealer in nearby Wichita, I finally get going late in the morning. My target is western Kansas. Though I'm too late to intercept the best storm north of I-70, I still manage to intercept a developing supercell in Trego County.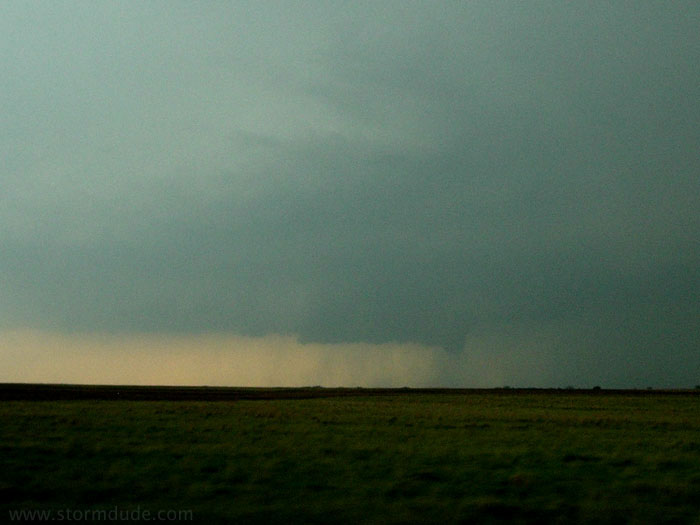 I don't see any other chasers on the lonely roads near Cedar Bluff Reservoir, so I have the added joy of experiencing this storm without a crowd.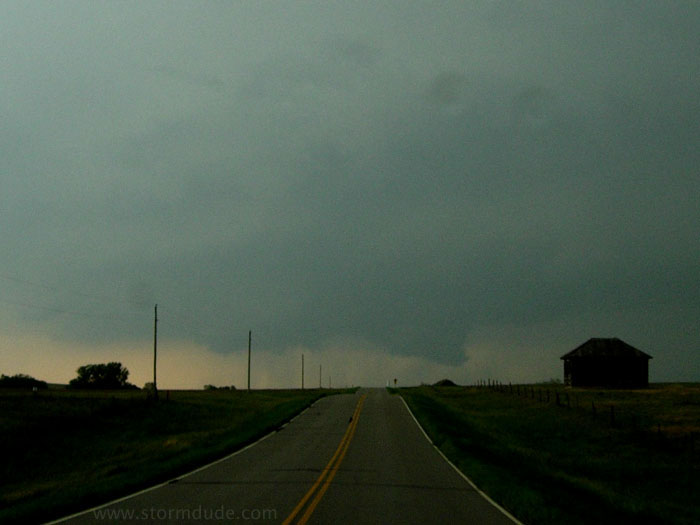 A wall cloud forms as the storm matures.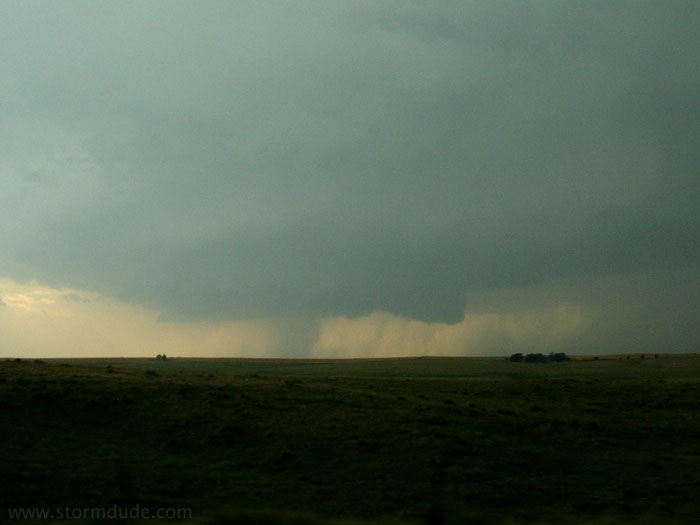 A closer look as I find myself in perfect postion just north of Cedar Bluff Reservoir, with only a nearby sheriff to report back to the nearby towns. (The dark column is a rain shaft.)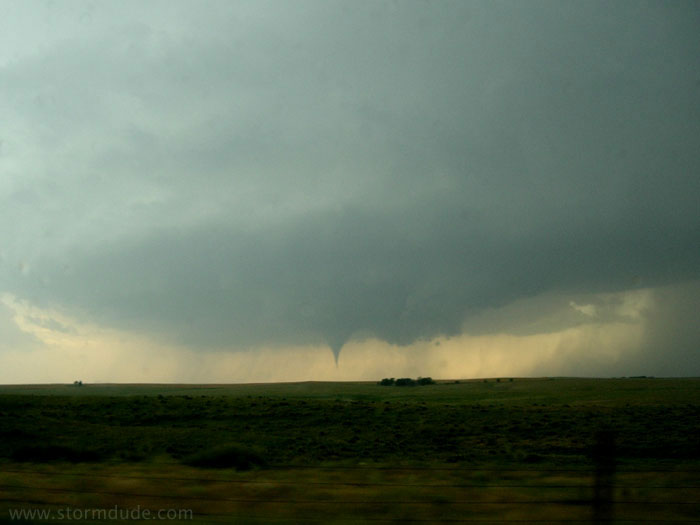 A tornado touches down at the southern edge of a wall cloud.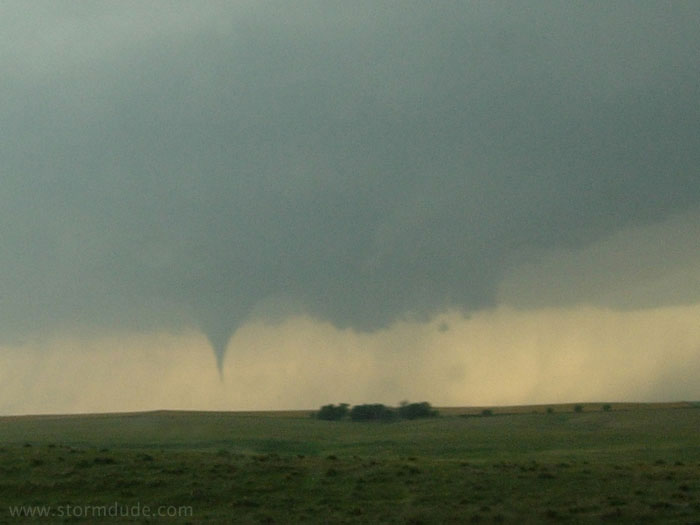 A closer look.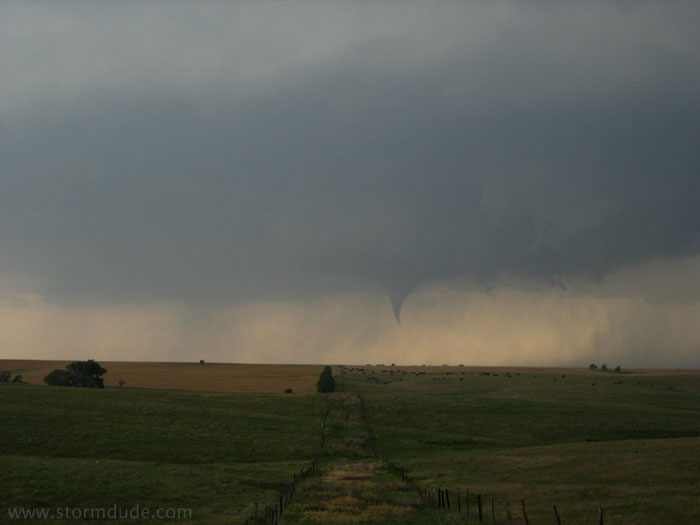 The first tornado dissipates and a couple of minutes later a new funnel reaches downward.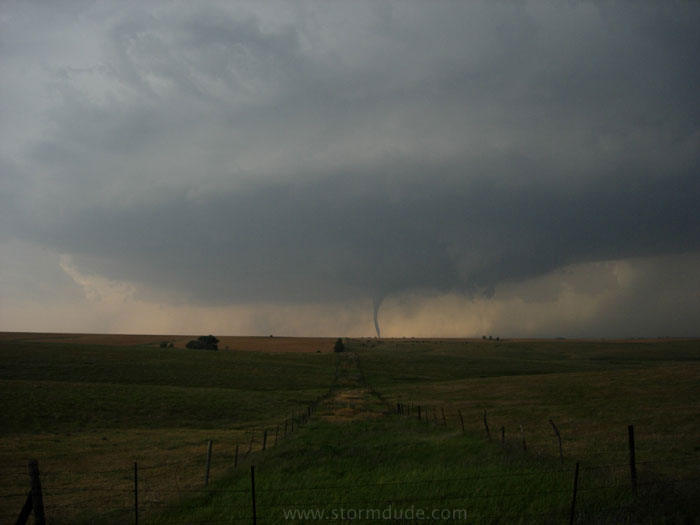 This tornado is much more substantial.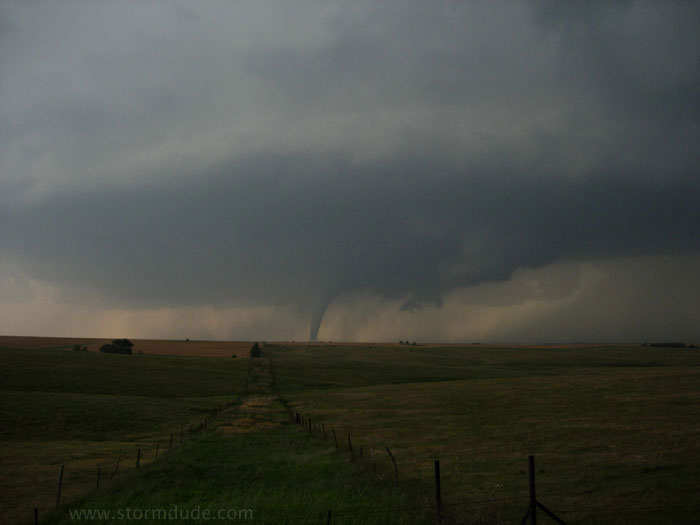 The tornado strengthens.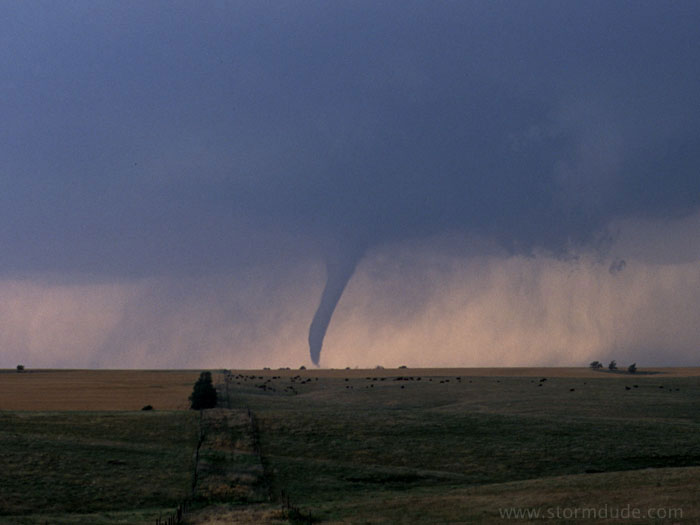 I have a front-row seat to this wonder of nature.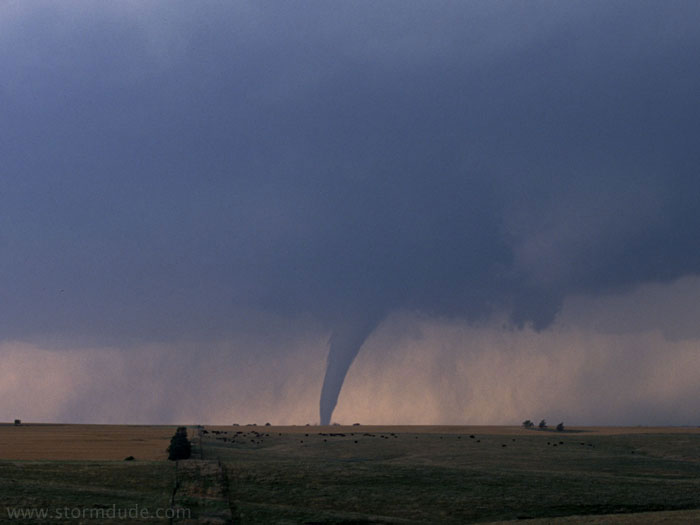 A few seconds later.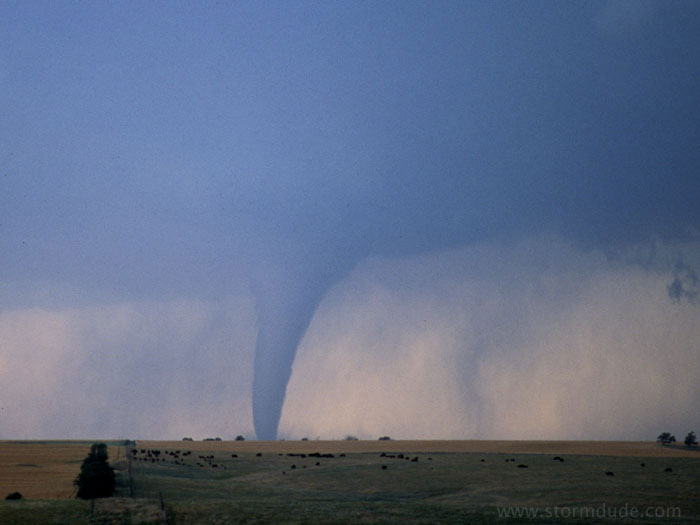 This is my first strong high-contrast tornado.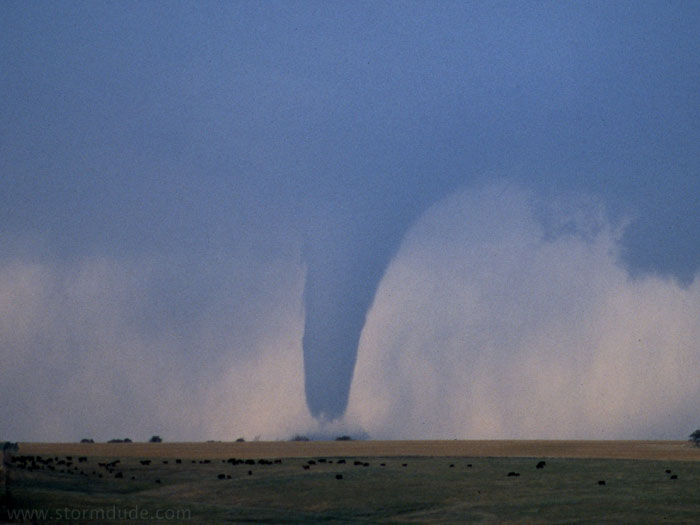 It is quite surreal to watch this move across the rural landscape.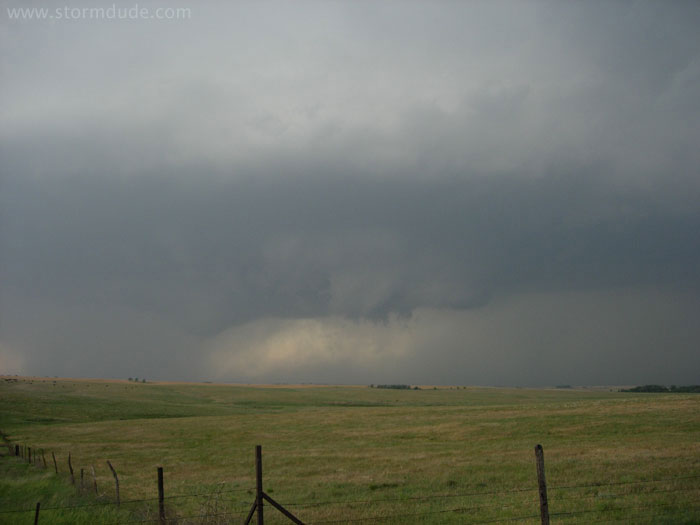 I move a couple of miles north and watch this rotating wall cloud. However, the real action is further west, where a new funnel is beginning to lower.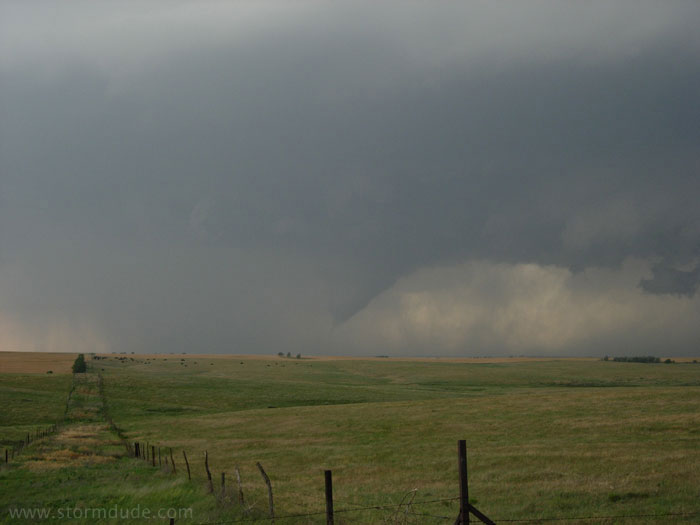 This funnel is wider than the prior one. A thick curtain of rain wraps around from the south, hiding a strong tornado as it touches down. At the same time, a developing wall cloud is about to cross the road to my north, so rather than go for a clear view in a risky spot, I instead turn east onto a well-maintained (and dry) dirt road, safely ahead of the storm.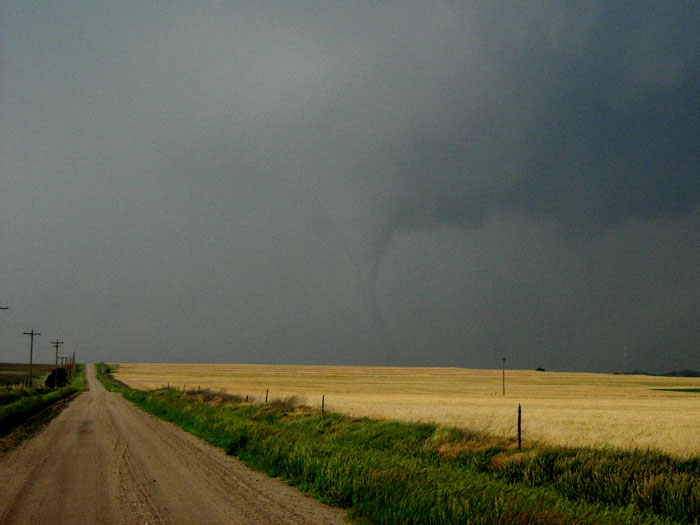 It takes a while to find a decent vantage point safely ahead of the storm, but I finally get a chance to stop. Soon the tornado emerges from the rain.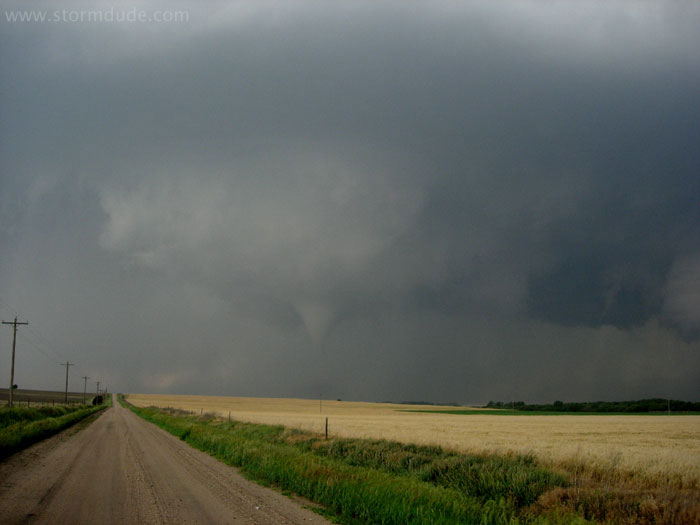 Clearer view as the tornado begins to lift.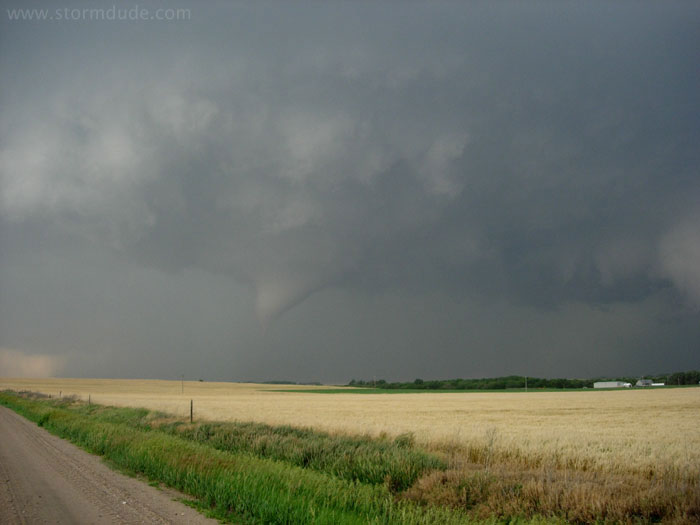 Dissipating stage.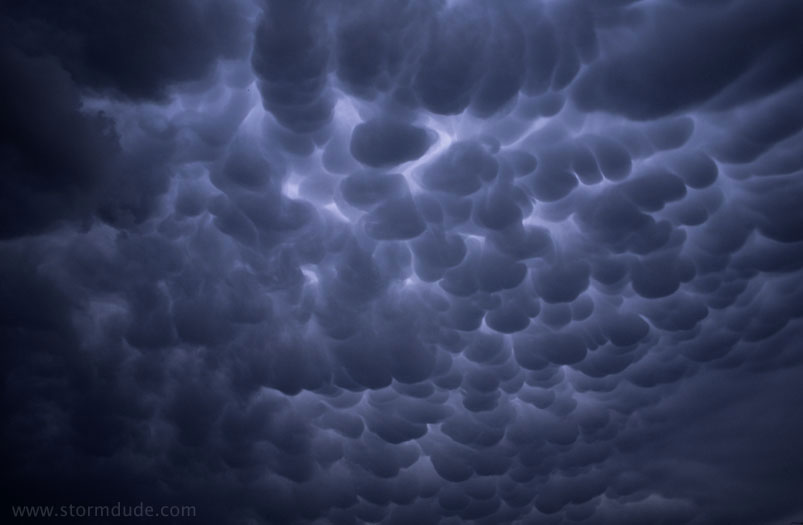 Early evening mammatus after my last great storm of the season.