Brinkman, Oklahoma, Supercell on May 26, 2000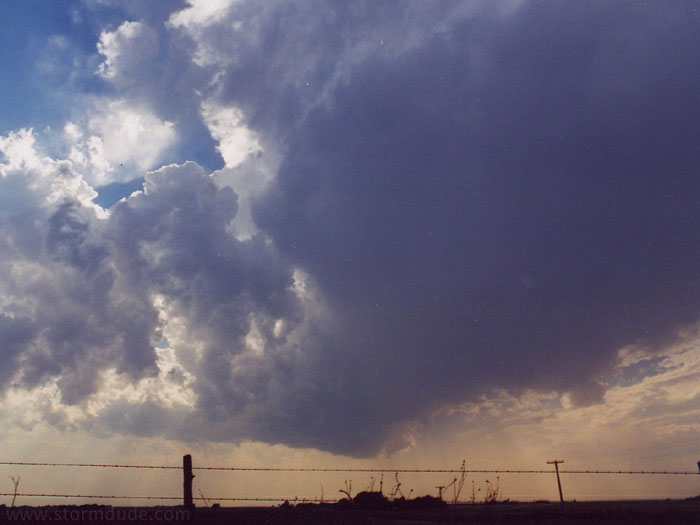 Tower goes up along dryline in southwestern Oklahoma (near Texas border), but the storm is nearly stationary and struggles to develop.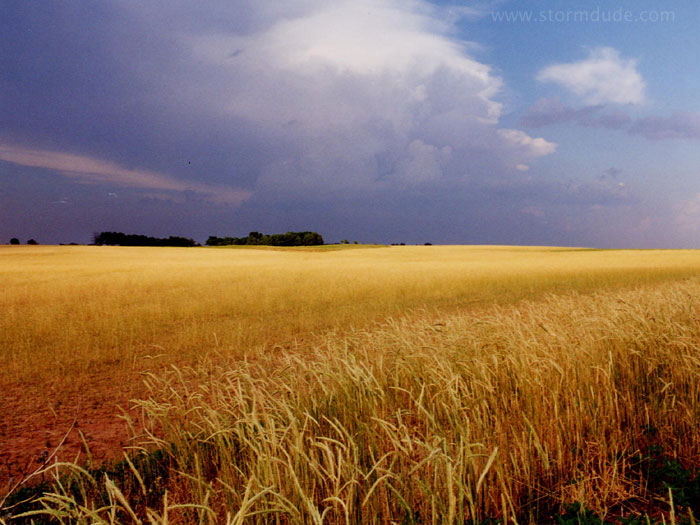 More action towards the east, but nothing worth chasing.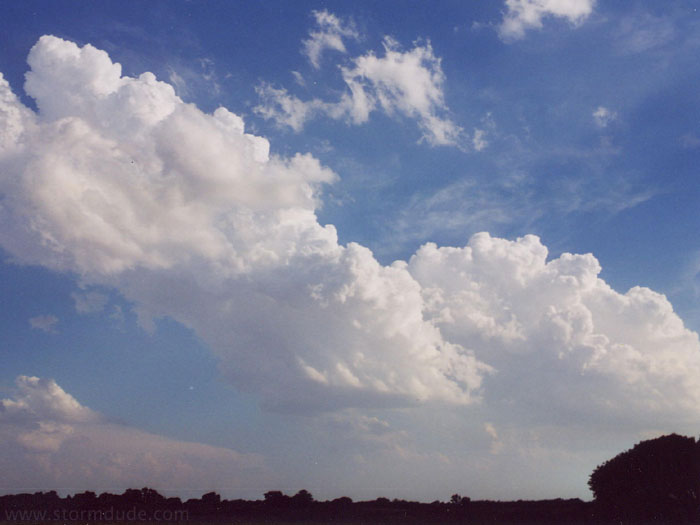 Late in the afternoon, strong convection begins just to the south. The tower is leaning northeast due to shear from strong mid-level southwest winds.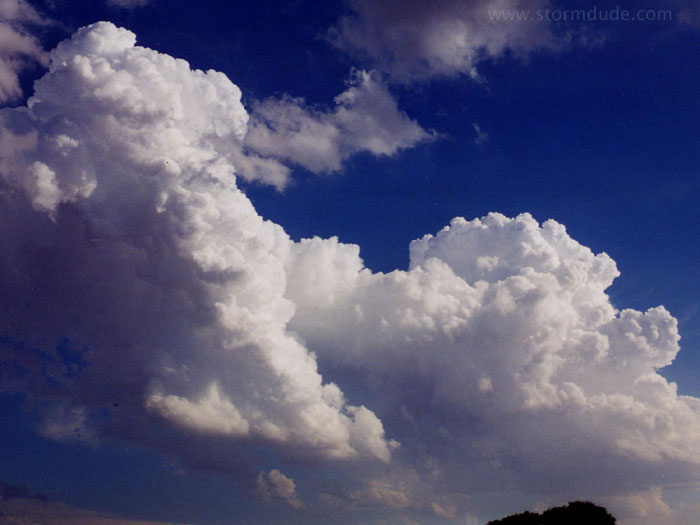 Again looking south, just a few minutes later.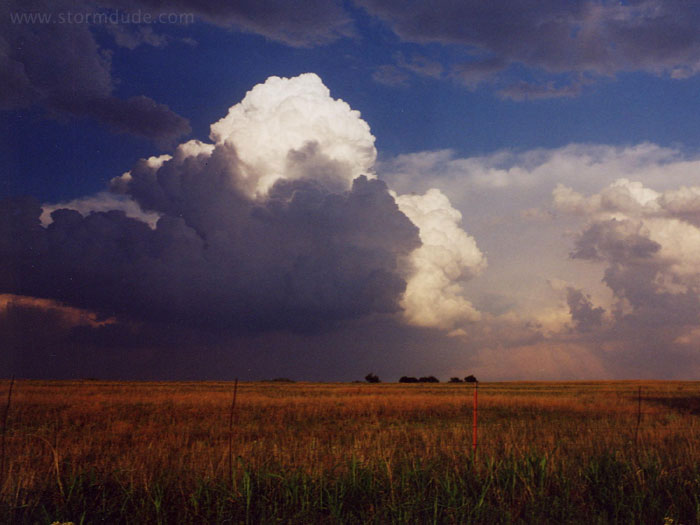 Strong convection to the east.
Looking east again, the atmosphere is starting to boil.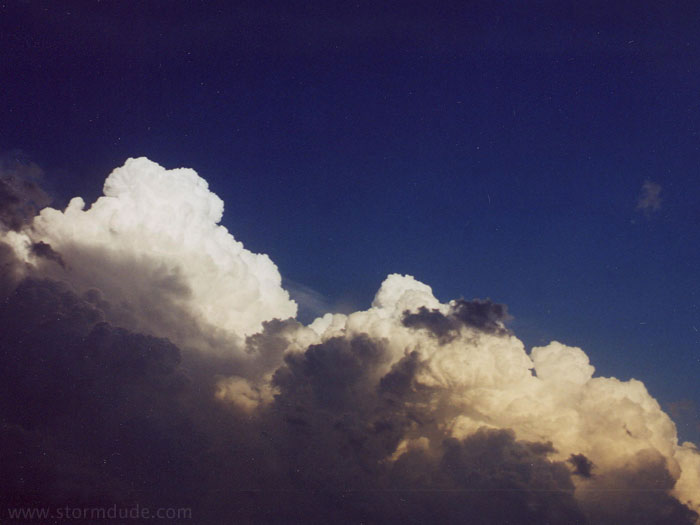 A closer look.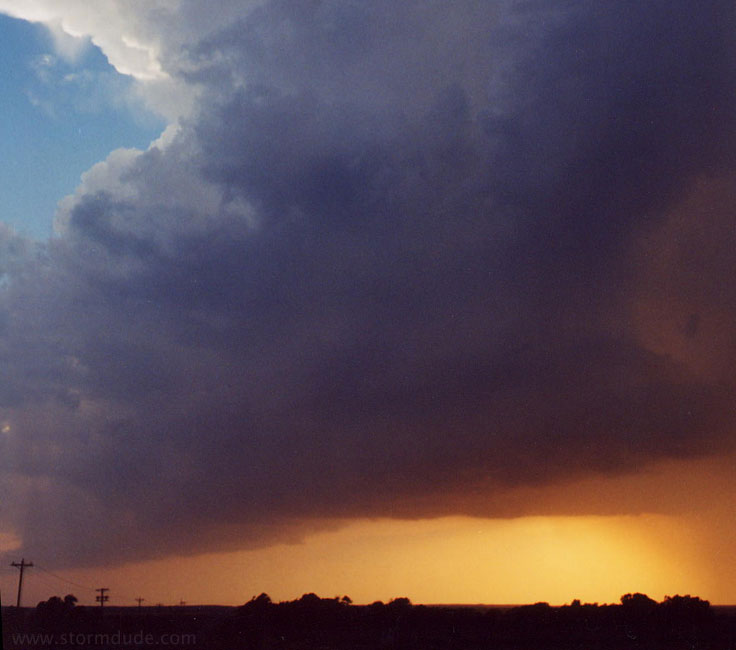 An hour later, the various cells merged into an HP supercell. This is the southwestern edge of the storm.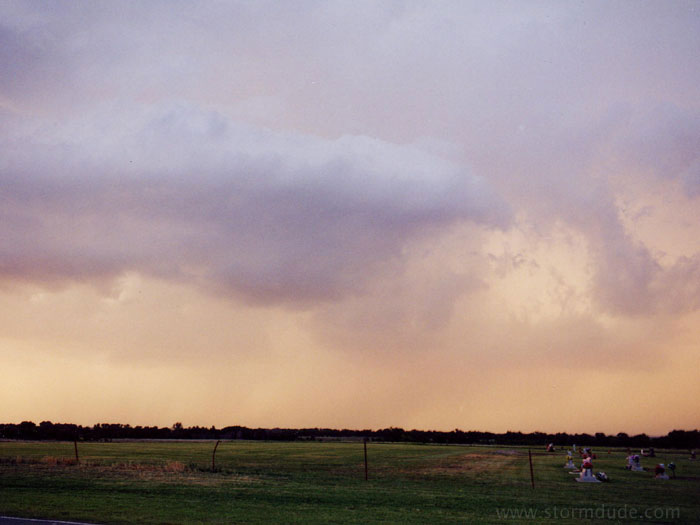 Looking north into heart of storm about the time it is dropping softball size hail near Brinkman.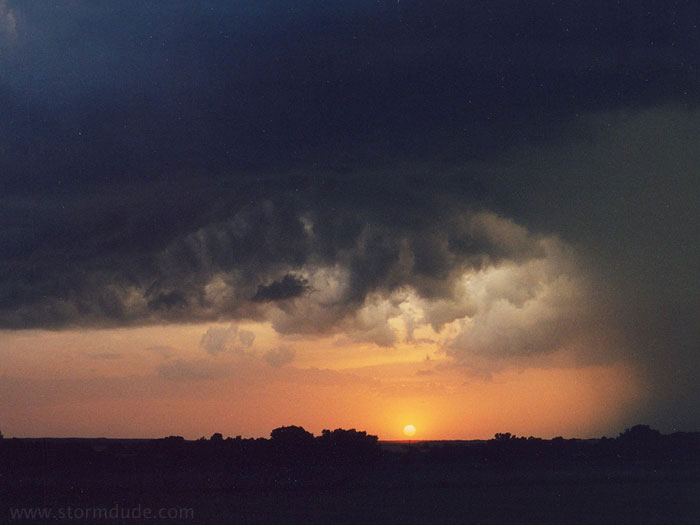 A few minutes later.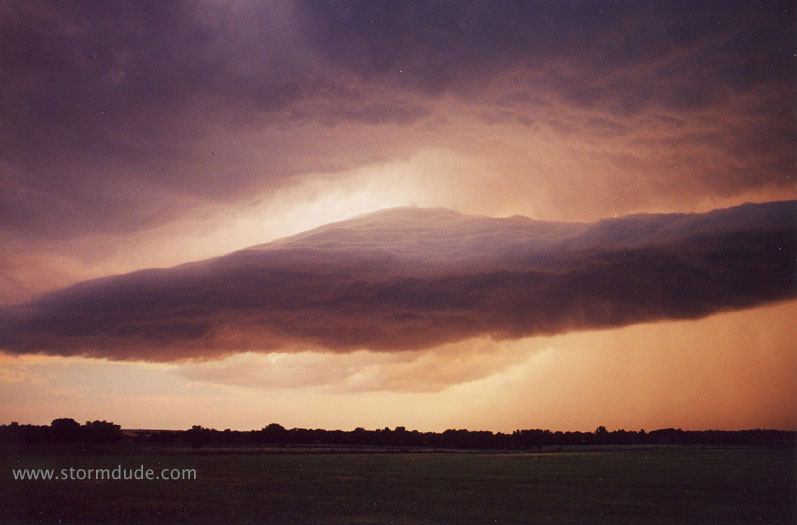 As the storm weakened, an amazing looking detached shelf cloud develops within about 30 or 40 minutes, caused by rain-cooled outflow lifting warm, moist air flowing in from the south.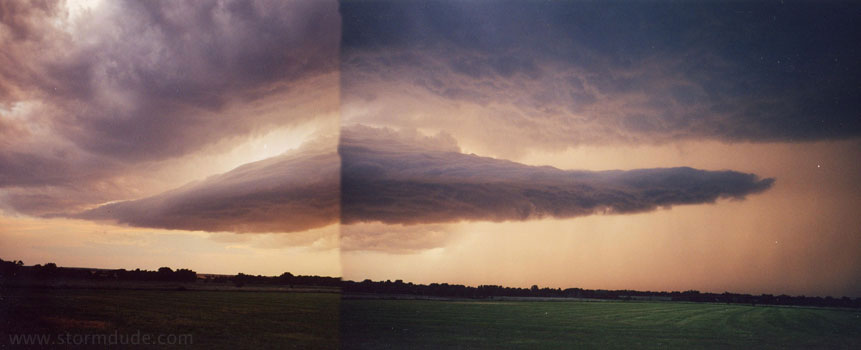 A two-photo view of the same cloud. Very UFO-like.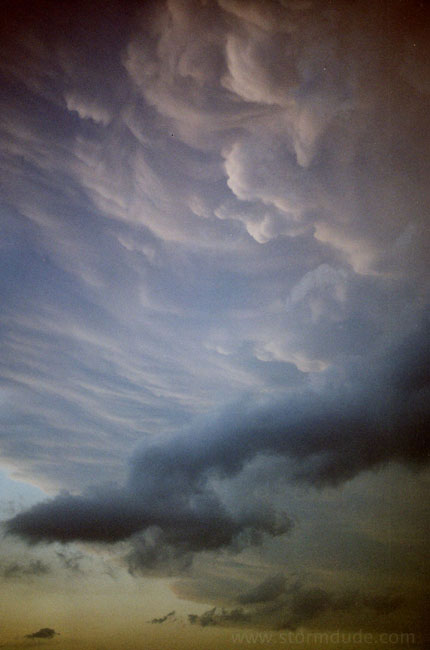 Rear of supercell.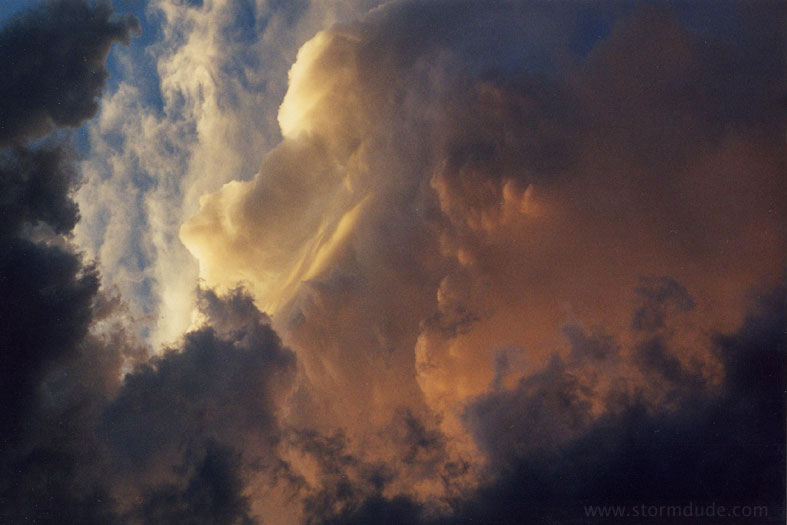 Looking nearly straight up, at edge of supercell. This one storm, though devoid of wall clouds and tornadoes, provided enough awe-inspiring views to make me commit to spend much more time in the Plains each spring.