May 11: Northwest Kansas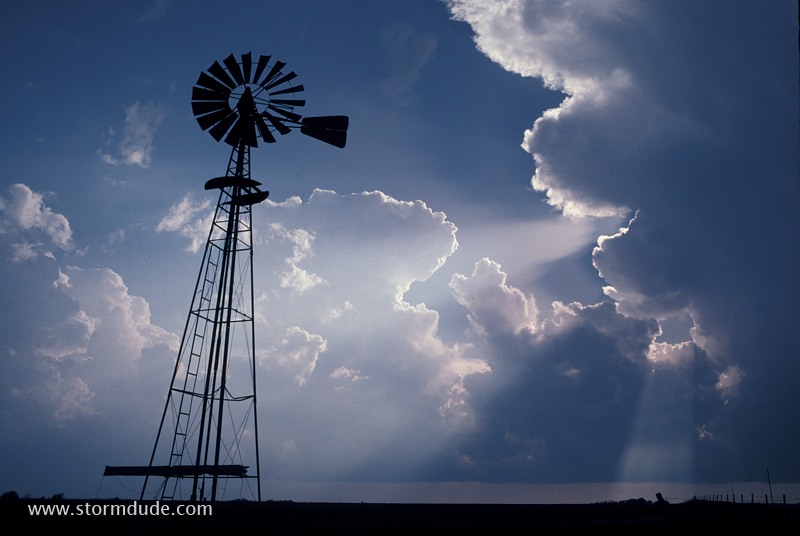 Strong convection along approaching dryline. After a complete bust during a brief chase vacation in 1997, this is my first real storm of the 1990s. This also represents my return to storm chasing after a 14 year layoff, although my early chase experiences in 1982-83, when I lived in Ft. Worth, were very limited.
View towards north as squall line forms.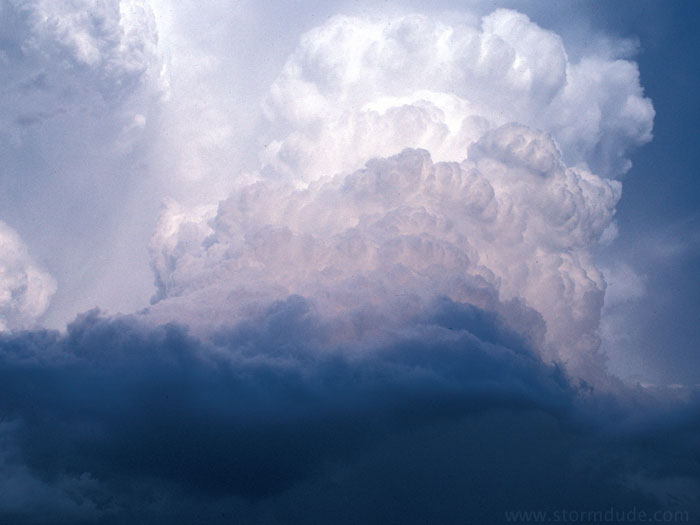 Closer view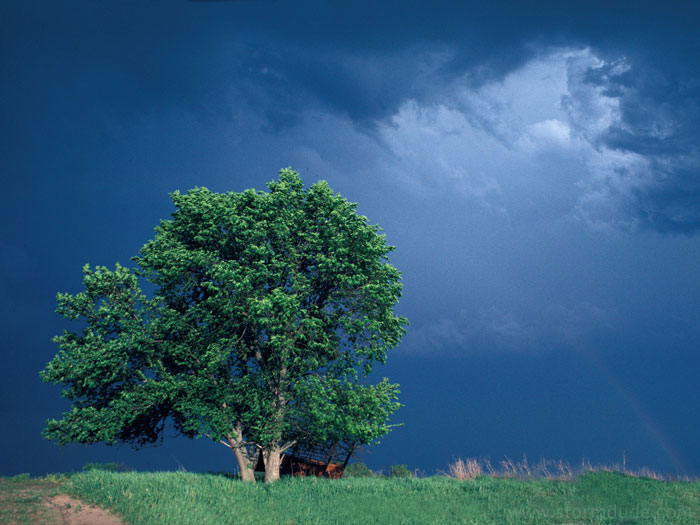 View from behind squall line.
June 8th: Central Oklahoma Supercells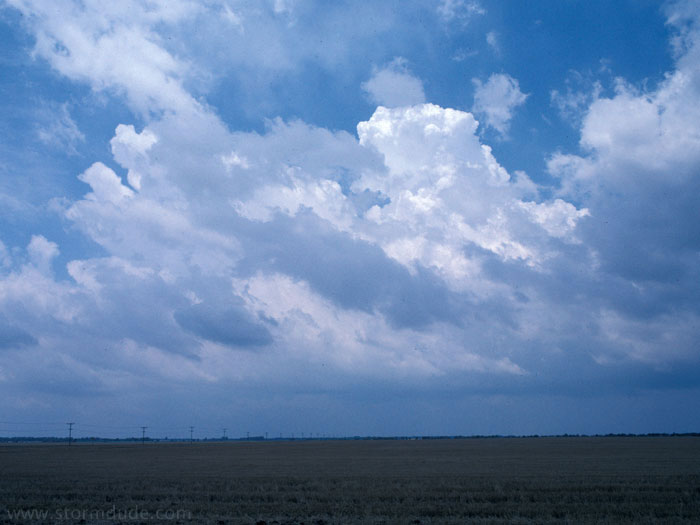 Early afternoon convection.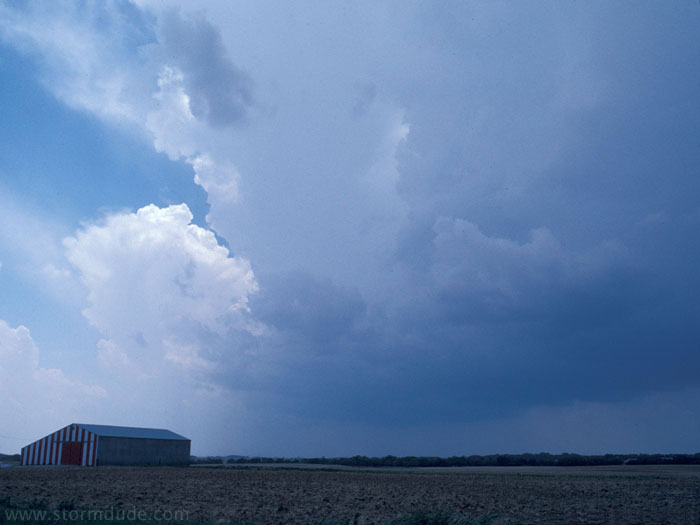 About half an hour later.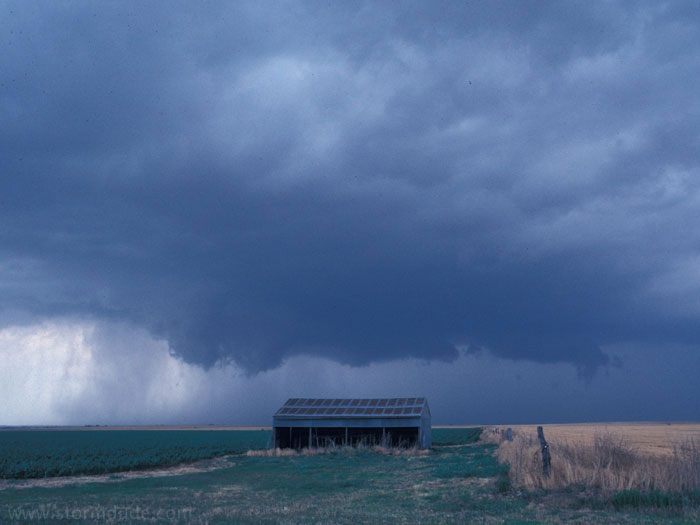 Same storm in mid-afternoon.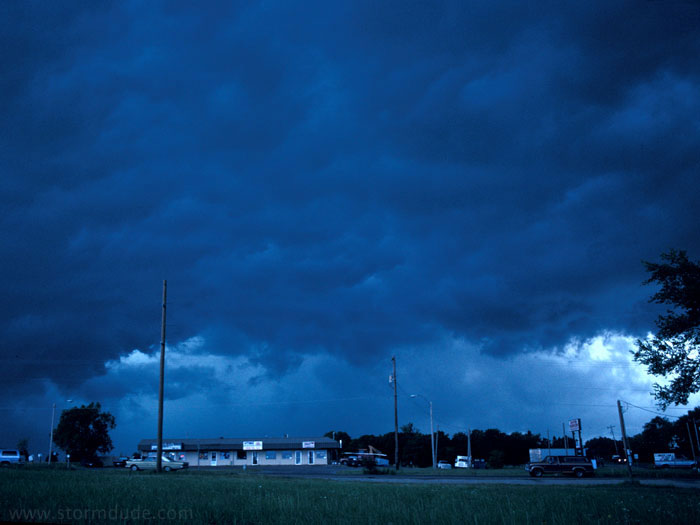 By 3:30 pm, the storm is massive and drops 2.5 inch hail on Oklahoma City. This view underneath a shelf cloud is looking north from just southwest of OKC.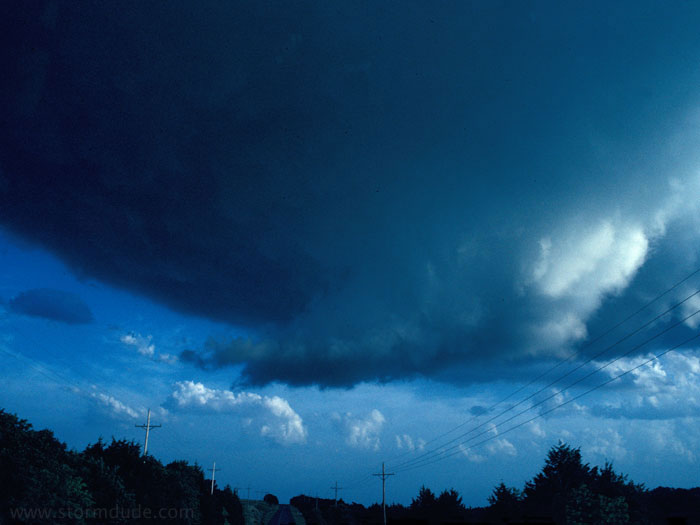 In early evening, a new storm forms a few miles west of Oklahoma City.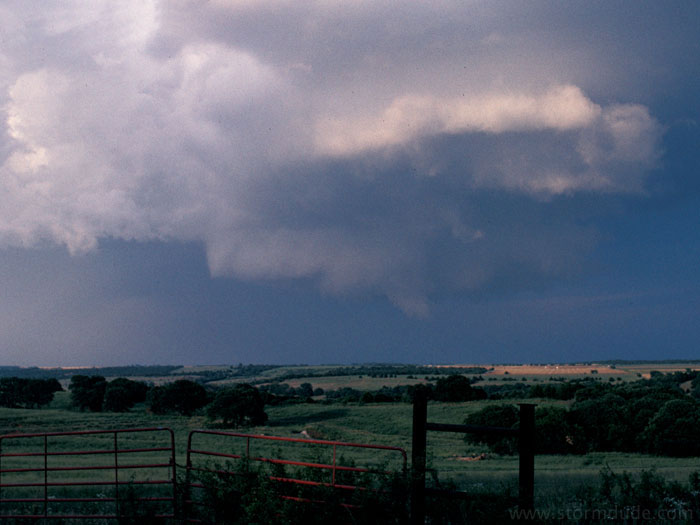 View of wall cloud to the northeast.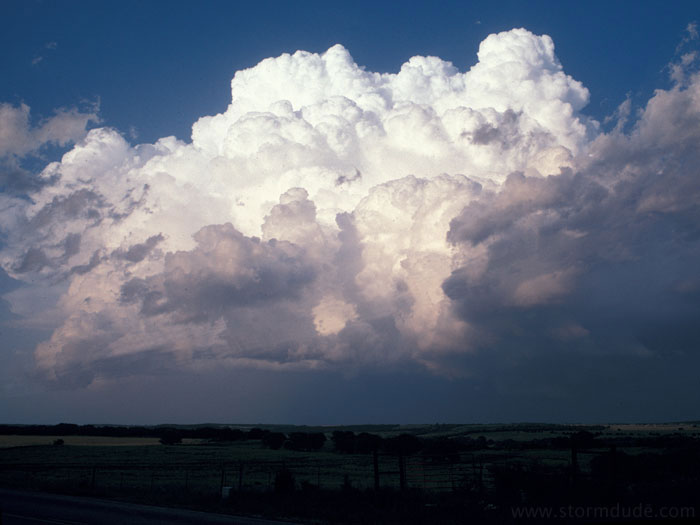 The storm continues to develop as it moves northeast.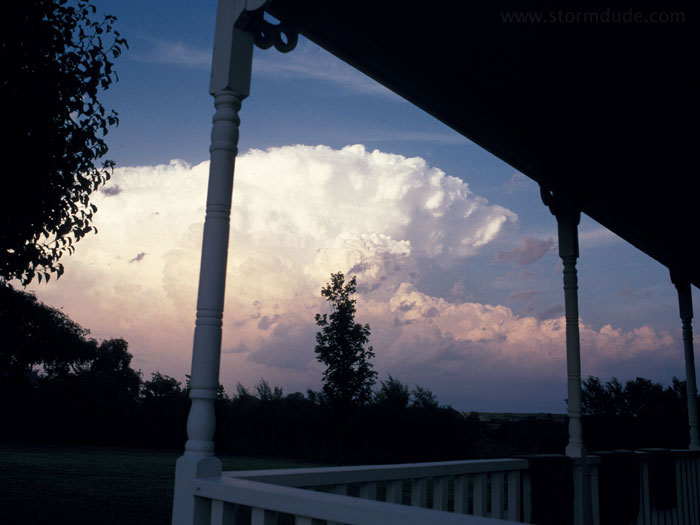 View of mature supercell as it drops 1 inch hail on El Reno.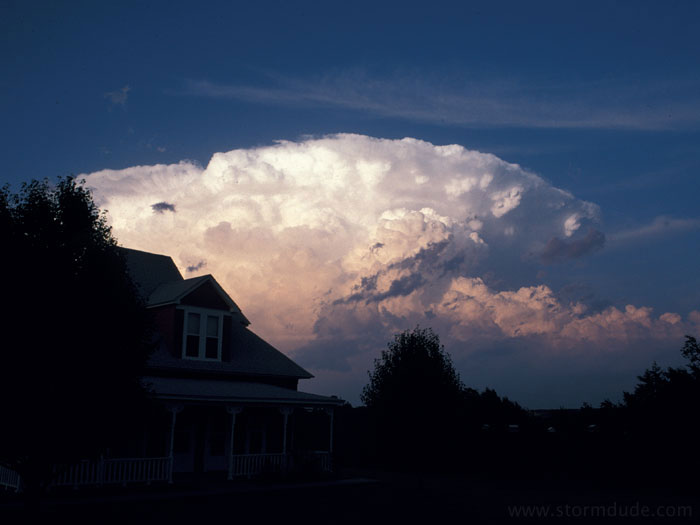 Another view as the storm moves over Oklahoma City.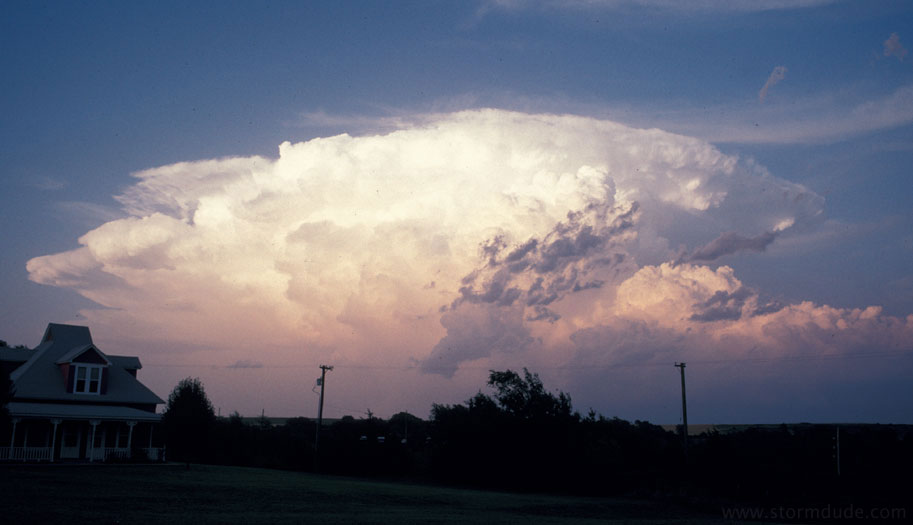 My final storm of a brief chase season, but I am glad to be back on the Great Plains, finding and photographing supercells.