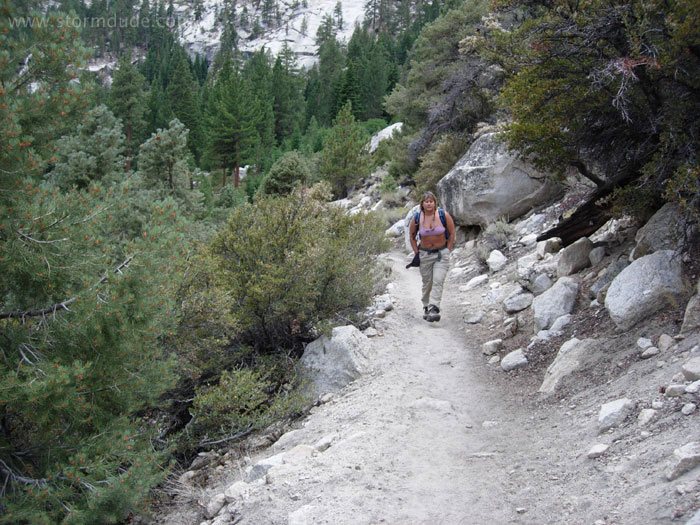 Starting out at Whitney Portal trailhead (elevation 8300').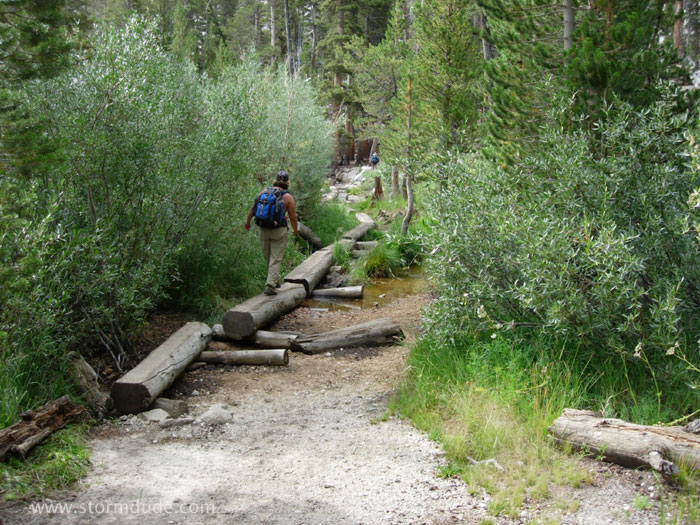 Easy stream crossing on well-maintained trail.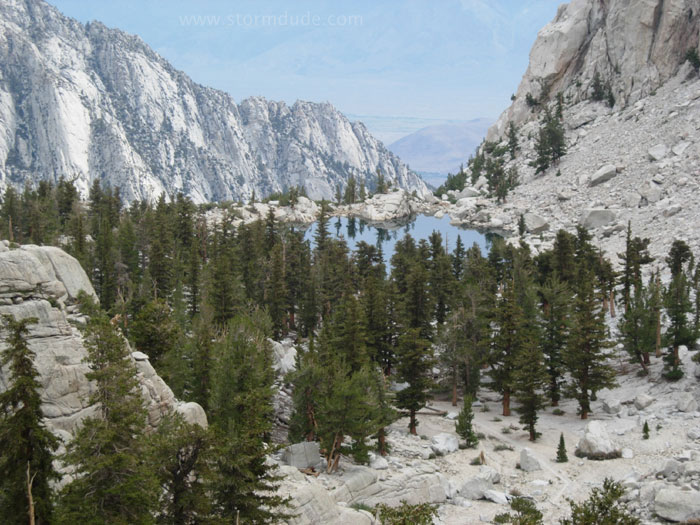 Mid-morning view looking down at Lone Pine Lake (elevation 10,000').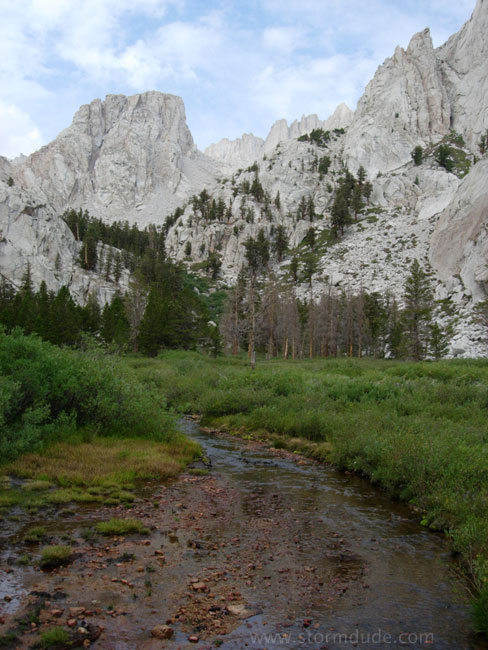 Meadow along Lone Pine Creek, with Mt. Whitney in the background (peak near upper right corner).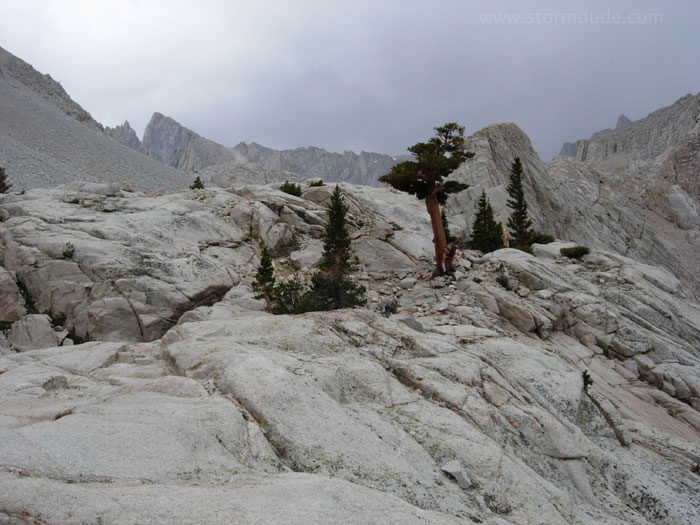 Barren, rocky trail as we near 11,000'.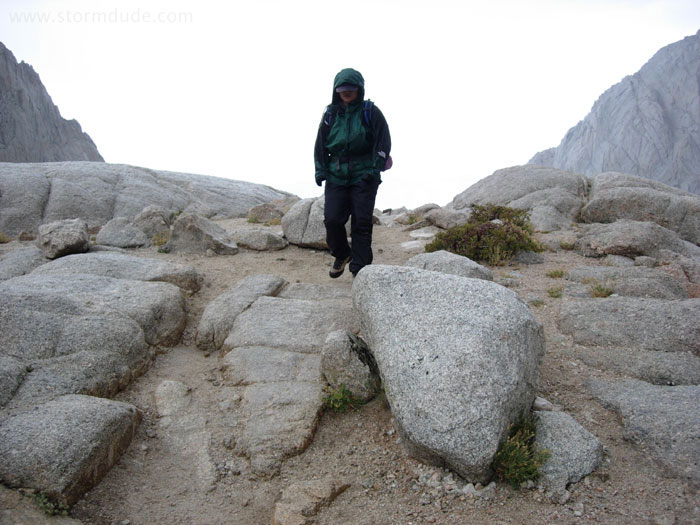 We bundle up against cool wind and rain. Snow and sleet are hitting the summit about this time.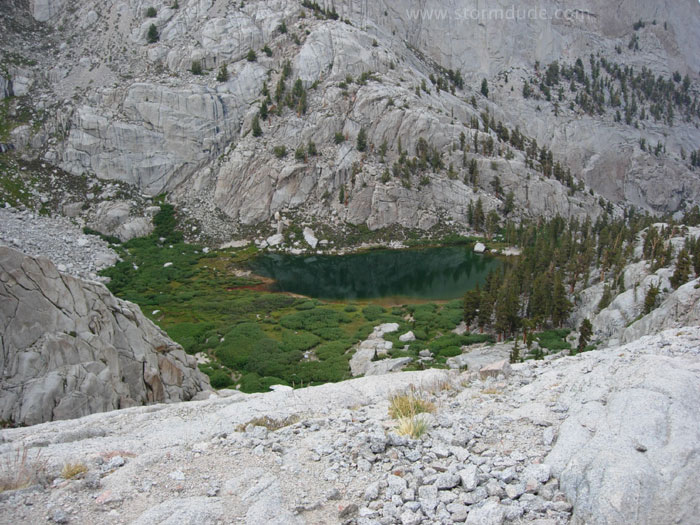 Looking nearly straight down at Mirror Lake.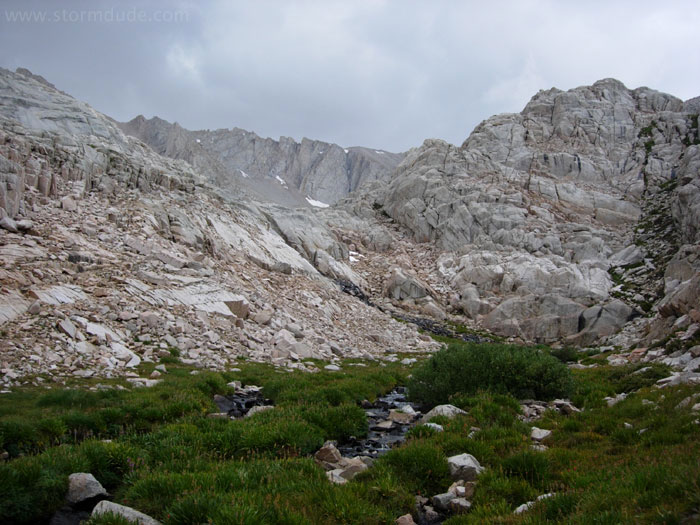 Small meadow at 11,200'. After a short rest, we head downhill. Though only halfway up the Mt. Whitney trail, we are satisfied with our 11 mile, nearly 3,000' climb.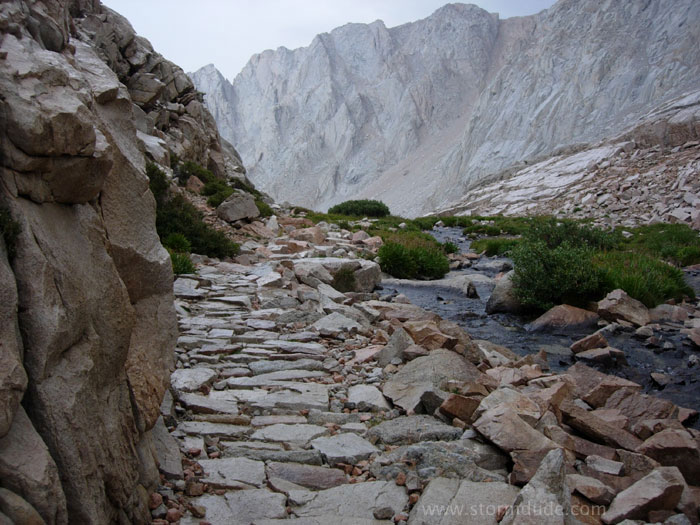 Beginning of our descent.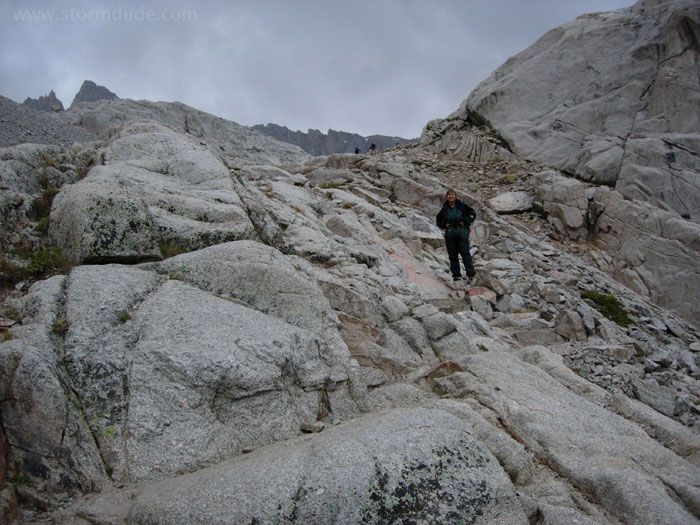 Looking back up the trail as rain clouds thicken over the higher elevations. The first of the backpackers who have summited Mt. Whitney are descending the ridge above us.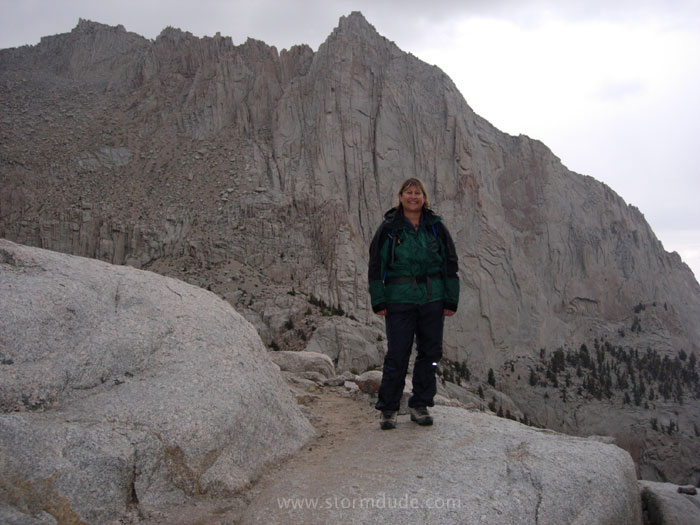 Portrait at 11,000'.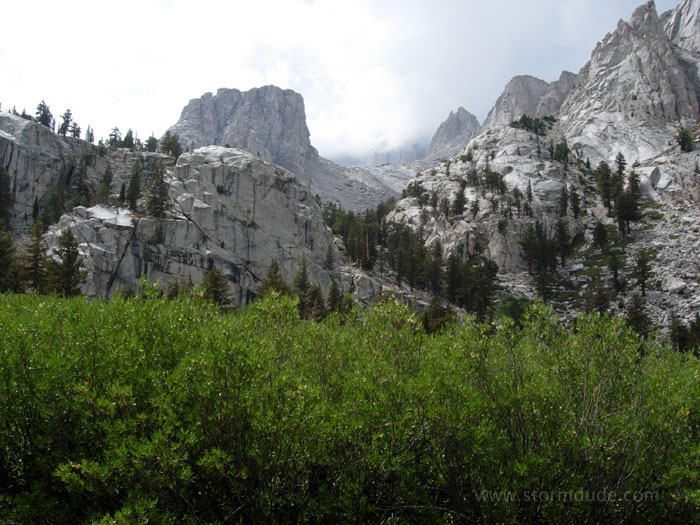 Further down the mountain, we break into sunshine and warmer temperatures. Mt. Whitney is completed shrouded in clouds.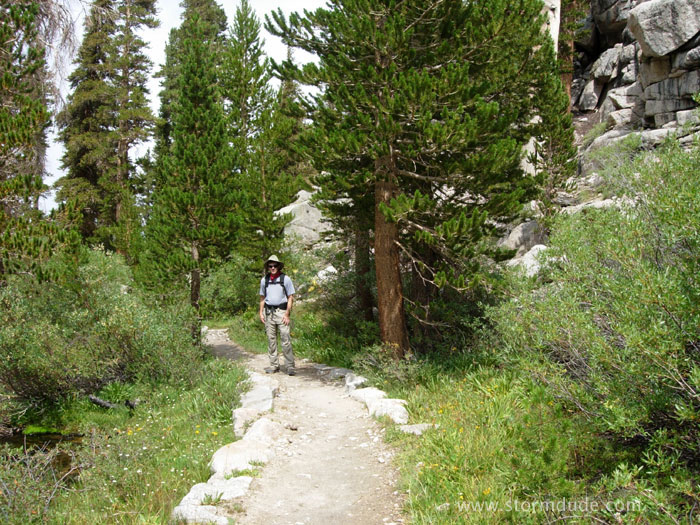 Although conditions were fairly miserable above 12,000', we enjoy mild temperatures and occasional sunshine breaking through the clouds.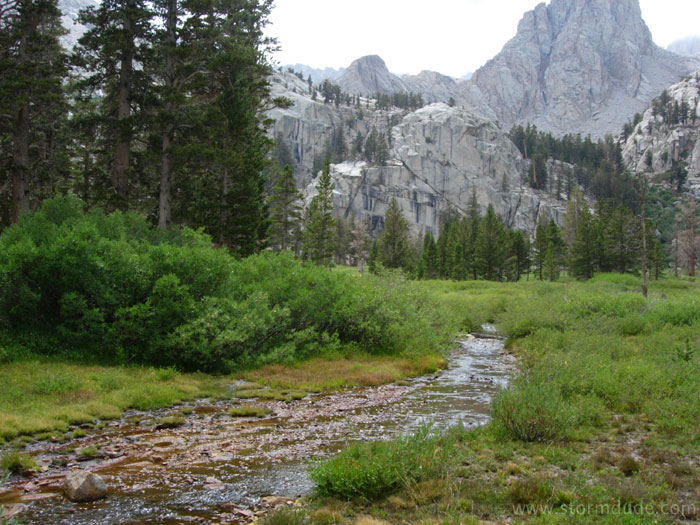 Meadow at 10,400'.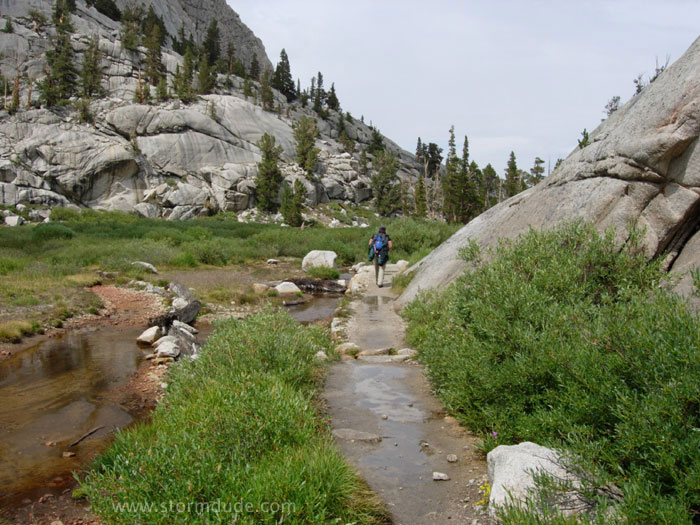 Hiking along Lone Pine Creek.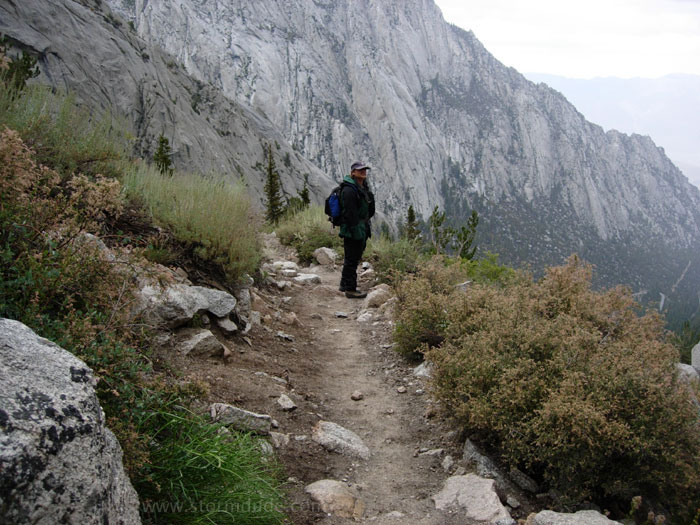 Enjoying the view.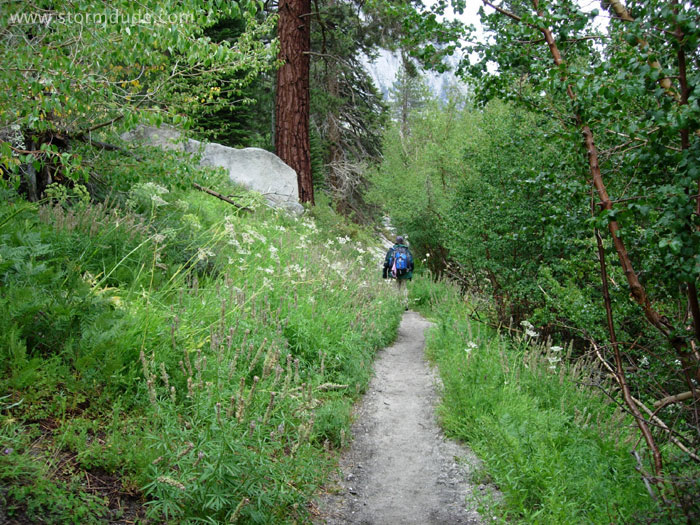 Around 9,500'.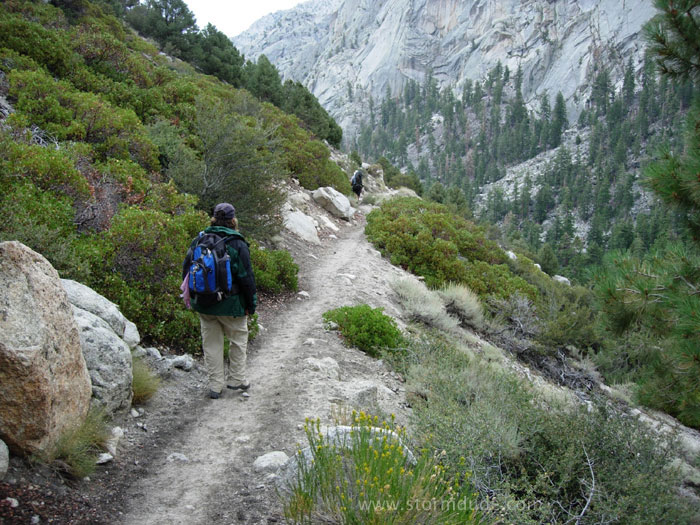 Near the end of our hike.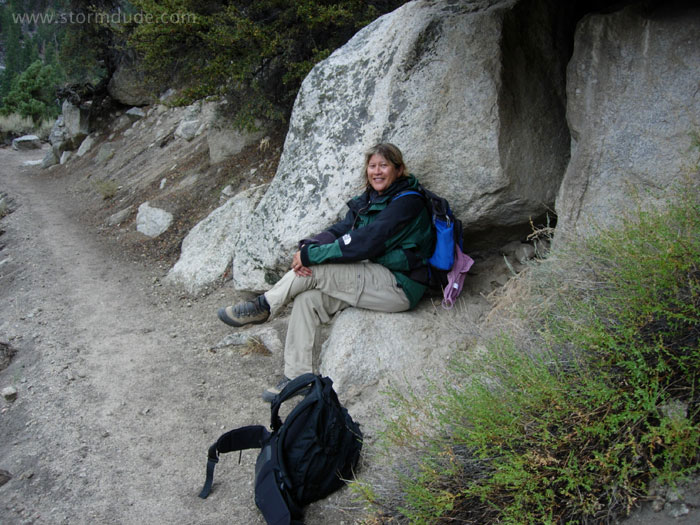 Rest stop a few hundred feet above the trailhead.