September 20th: First day in the Tetons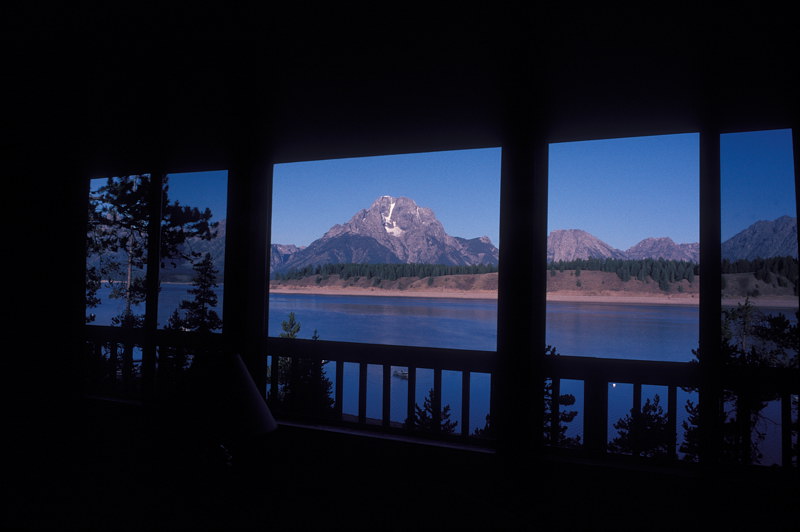 On our first morning in Grand Teton National Park, an early morning view of Mt. Moran from our room at Signal Mountain Lodge.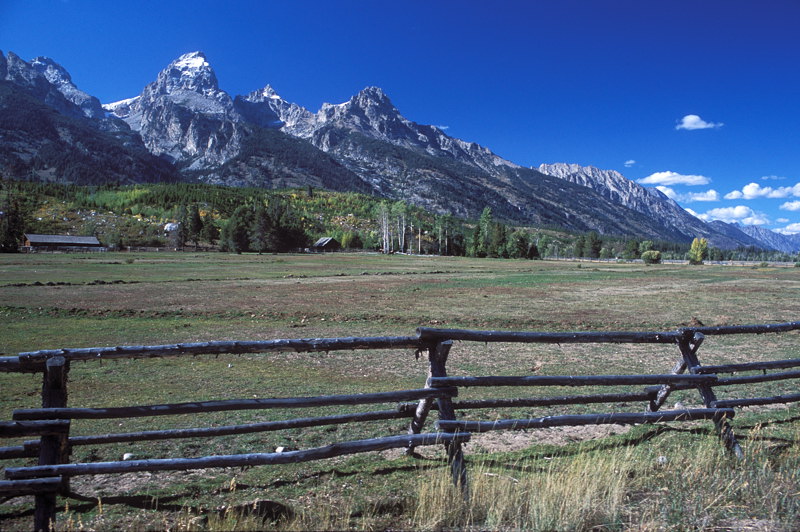 On our way to the first hike, we stop for this classic view of the Tetons.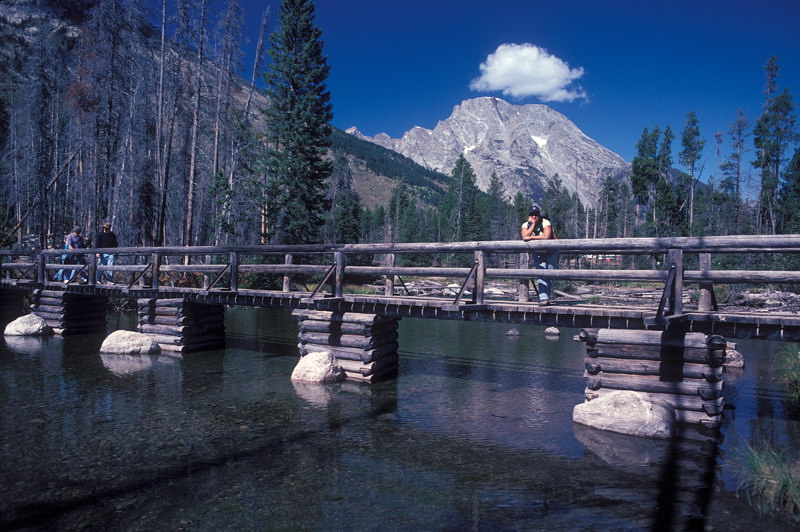 Finishing up a three mile warm-up hike. Later, we drive to the nearby town of Jackson to stock up on food and eat dinner at Gun Barrel restaurant. We have a five star meal: a combination of Idaho Trout, Buffalo, Elk and Venison.
September 21st: Jackson Lake and Swan Lake hike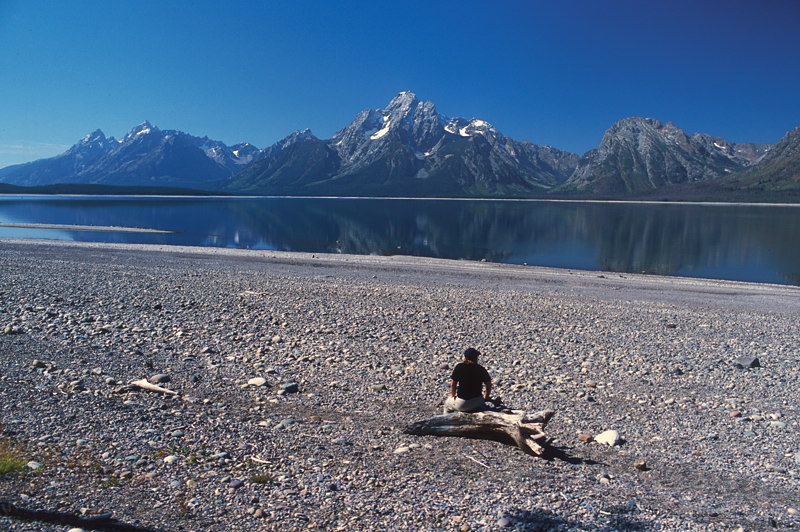 Another day to acclimatize, with a pleasant three mile hike near Coulter Bay.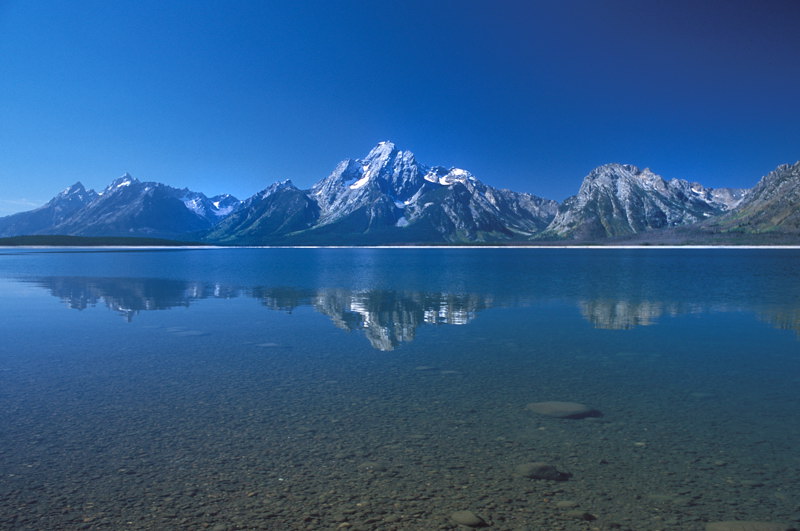 View of the Tetons, which were named by lonely French trappers "Les Trois Tetons". At restaurants in Jackson, you can order a "Chicken Teton Sandwich" (really!).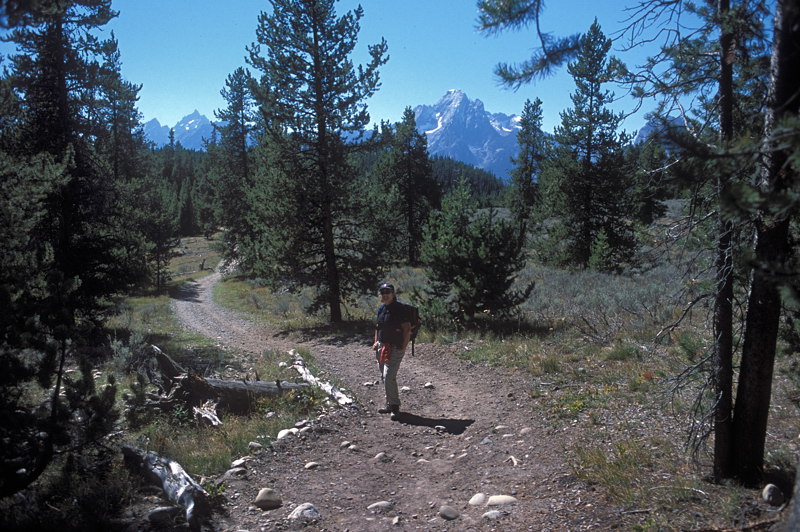 On the trail to Swan Lake.
September 22nd: Cascade Canyon hike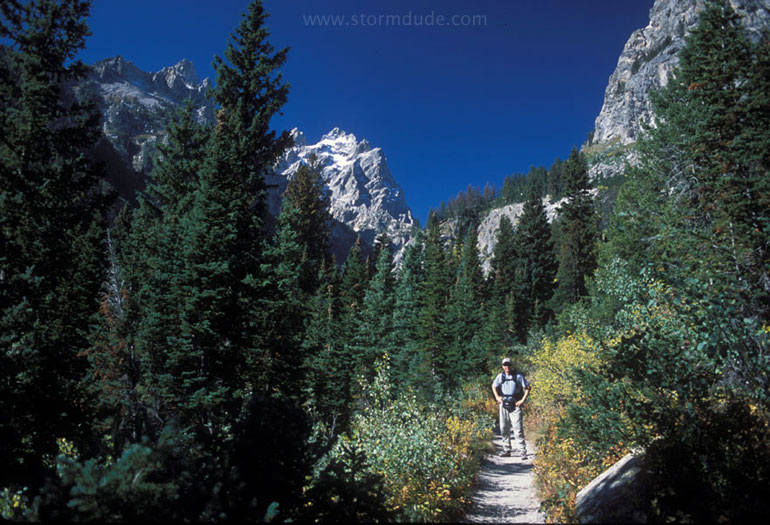 Our first big hike is up Cascade Canyon, at the base of Grand Teton. We took a boat ride across Jenny Lake to the trail head.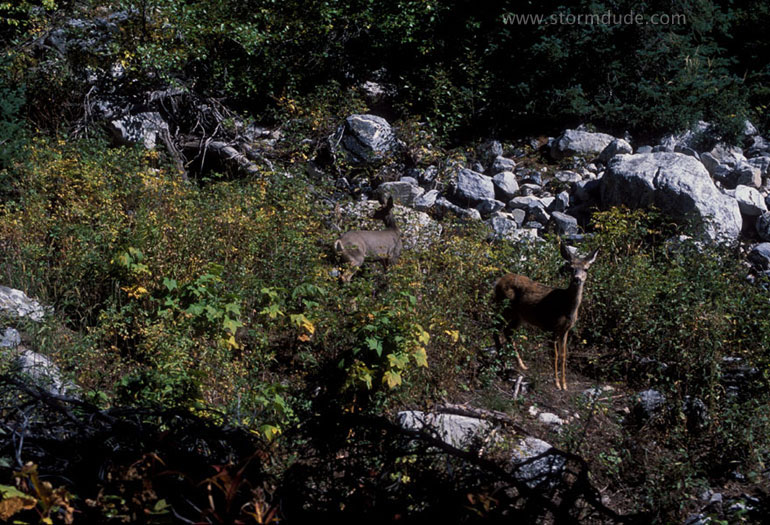 During a rest stop in a small glen, we see these rather tame deer.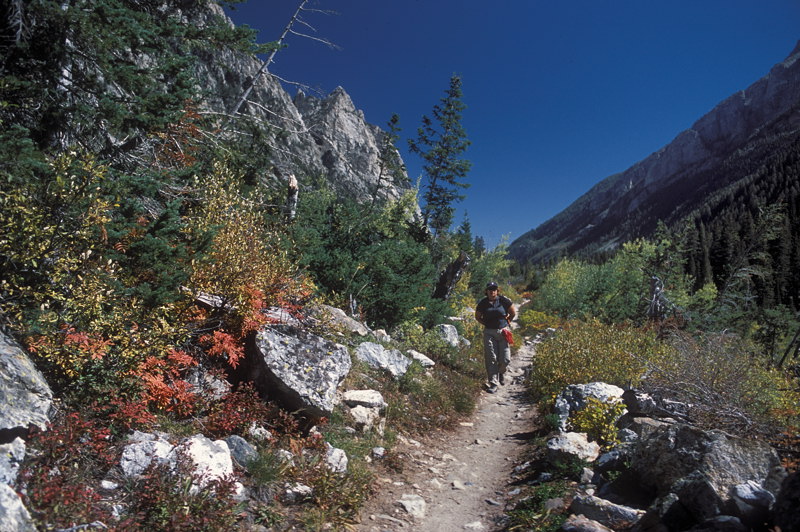 Hiking in early afternoon on a 70 degree day at 7500 foot elevation.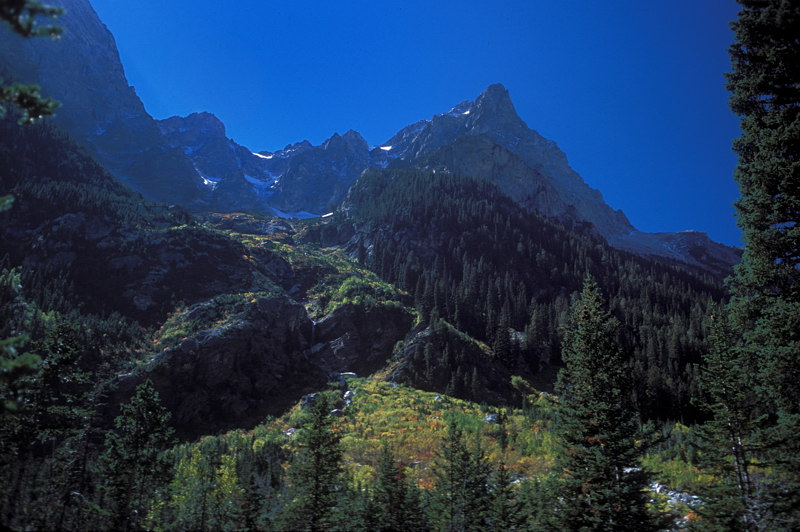 View from the Cascade Canyon trail.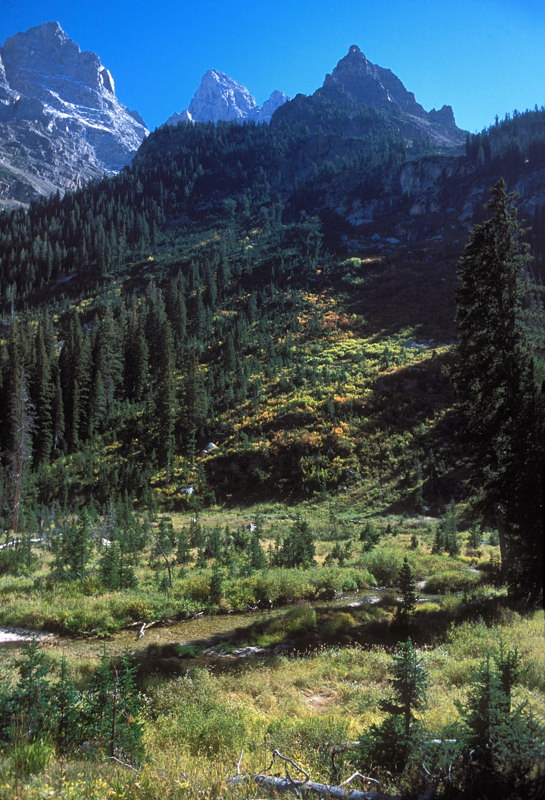 Another view.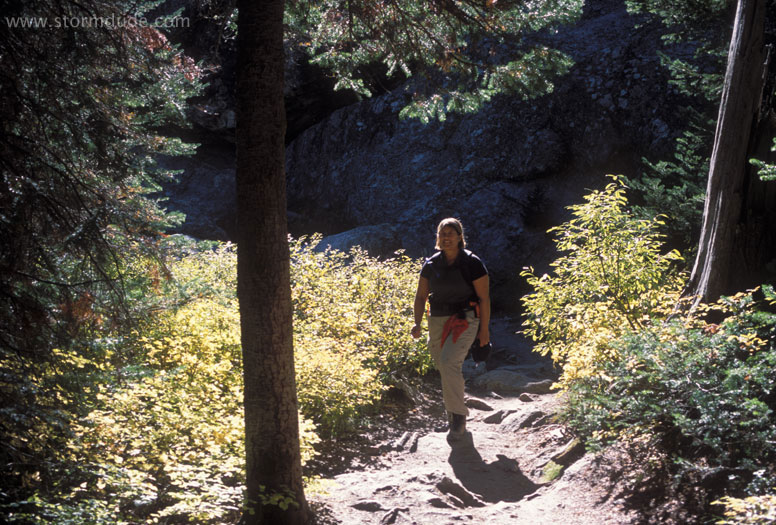 Late afternoon in the shadows of Cascade Canyon. We miss the last boat back to our car, so we hike along Jenny Lake. Total miles hiked that day: 11.5.
September 23rd: Taggart and Bradley Lakes hike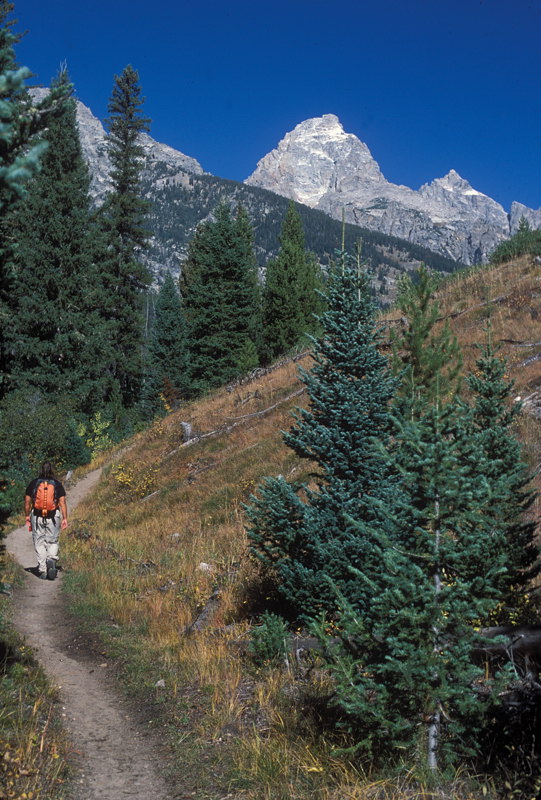 The beginning of a six mile hike to see two lakes.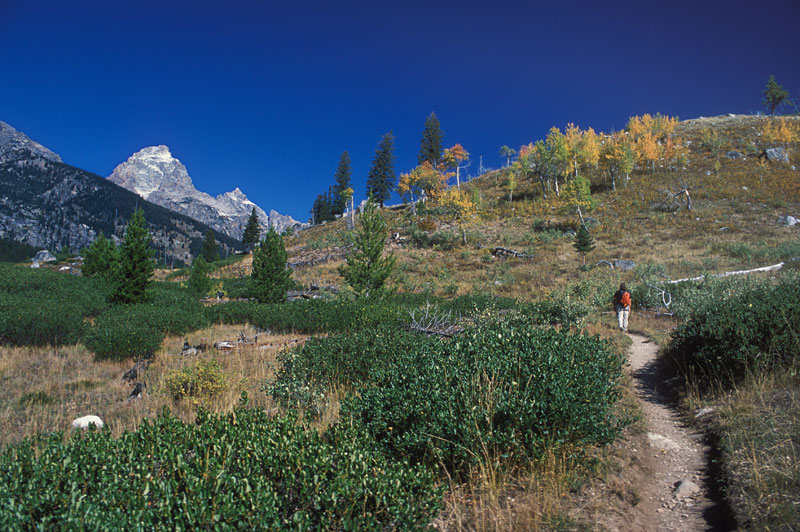 Alpine view in the northern Rockies.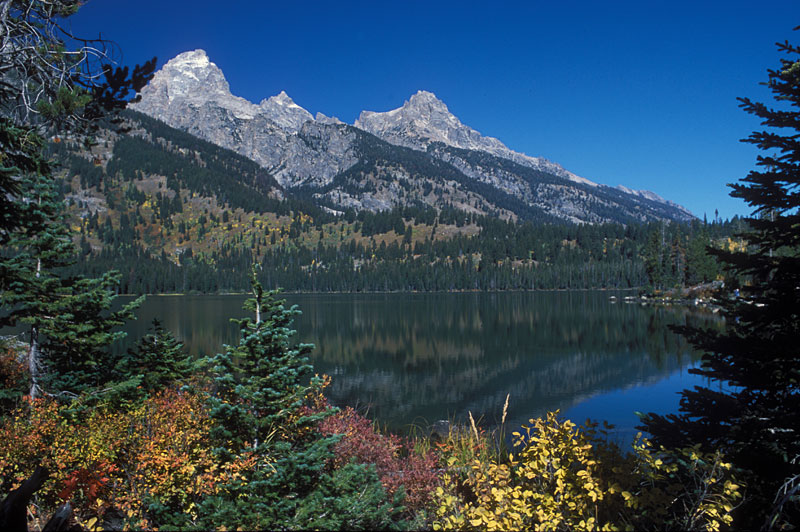 View of Taggart Lake.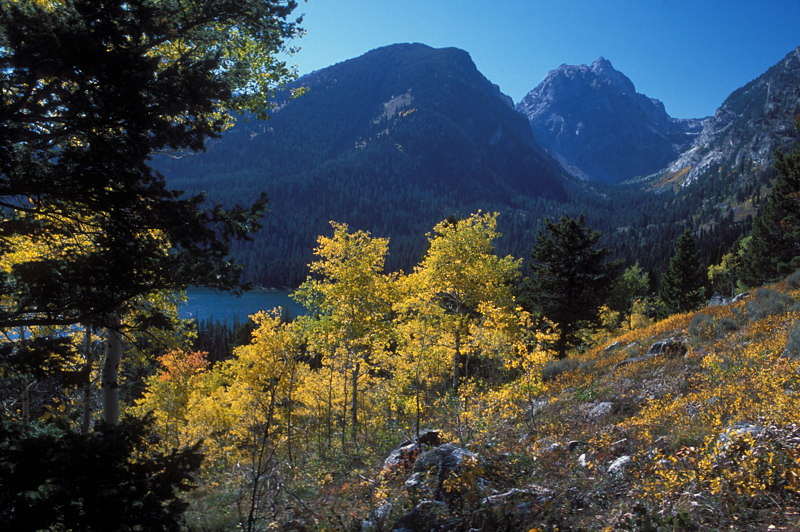 Above Taggart Lake, we see our first fall foliage of the year.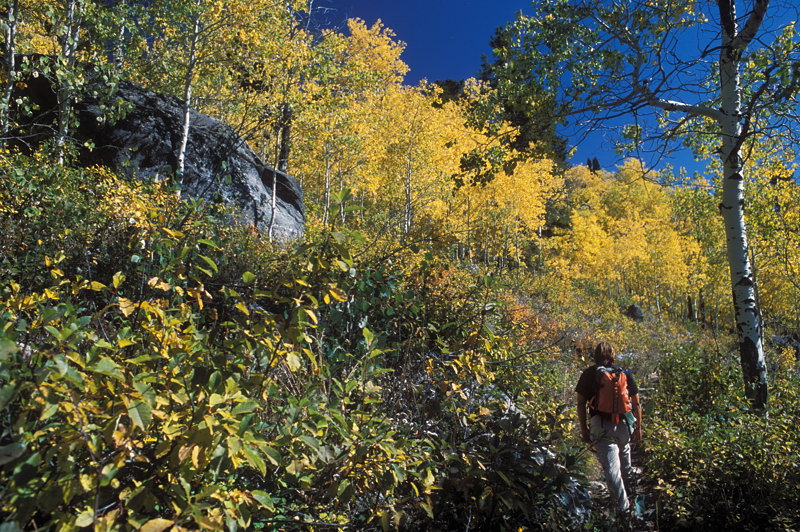 Breathtaking Aspens.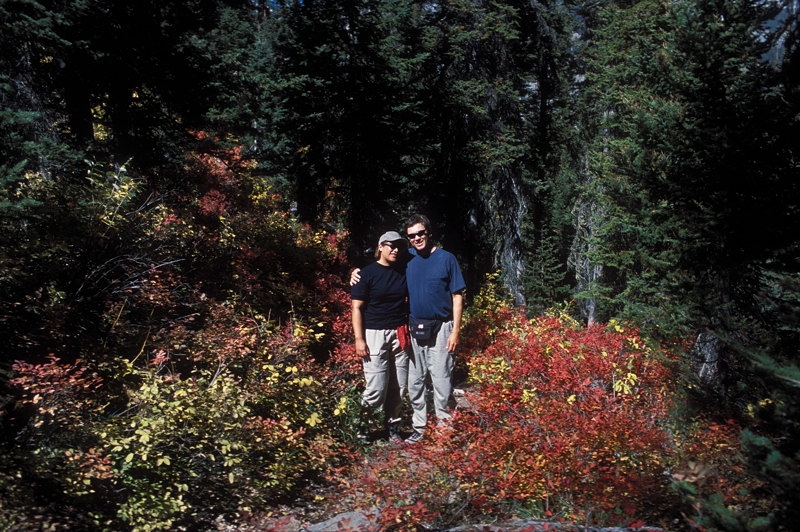 On the trail from Taggart Lake to Bradley Lake.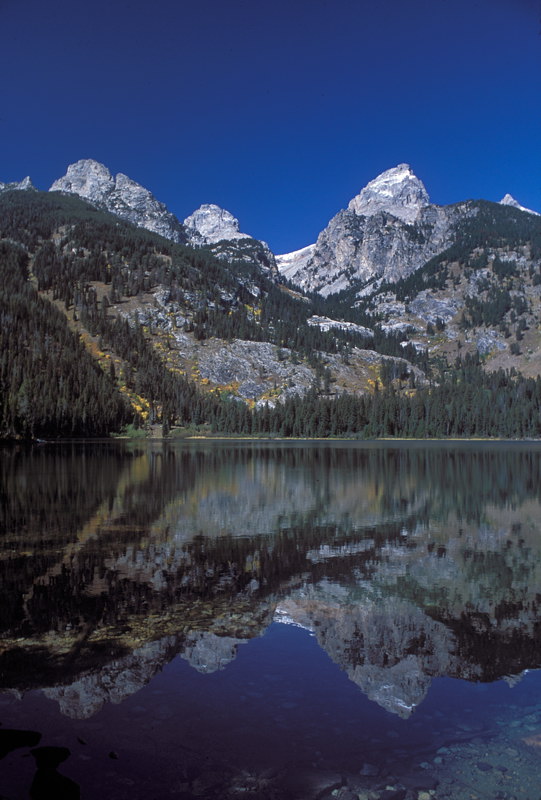 View of Bradley Lake.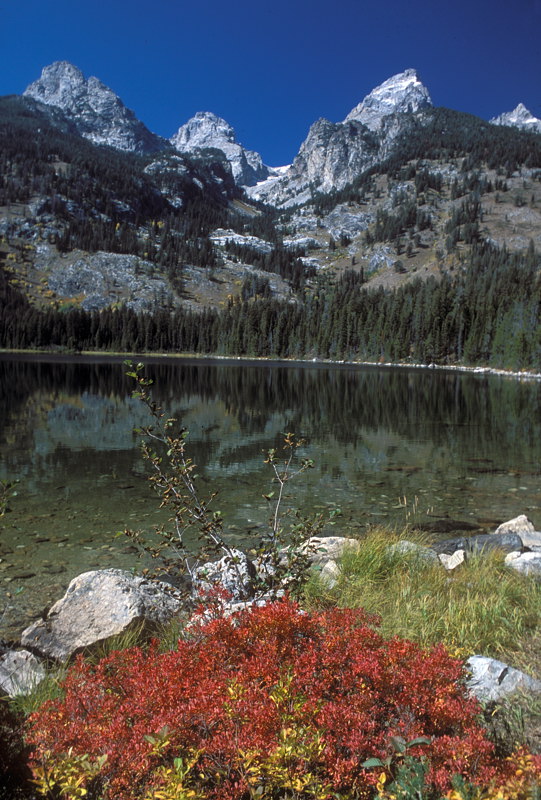 Another view.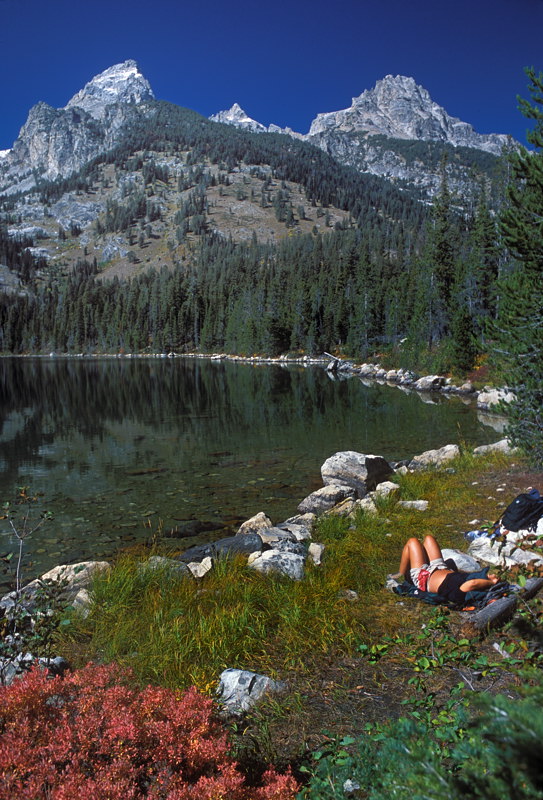 We find this pristine spot to sunbathe and sleep on a warm autumn afternoon.
A tempting trail.
September 24th: Signal Mountain area hikes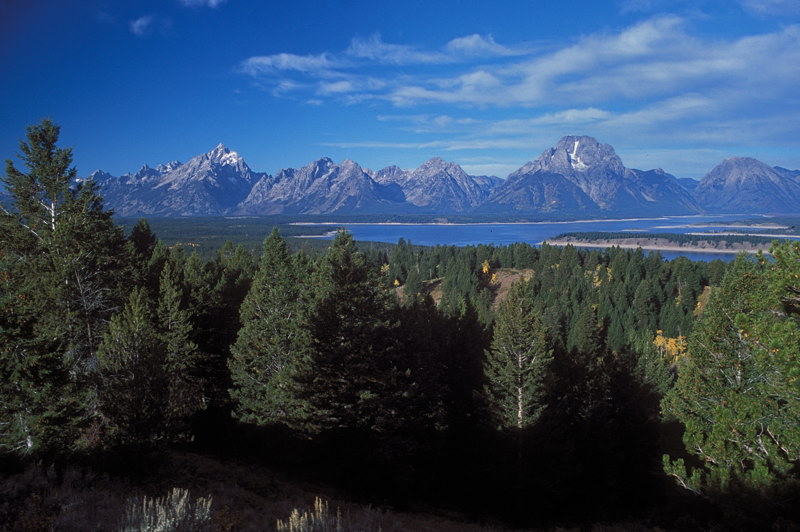 On our final day, we drive up to the top of Signal Mountain (and avoid a 7 mile hike!).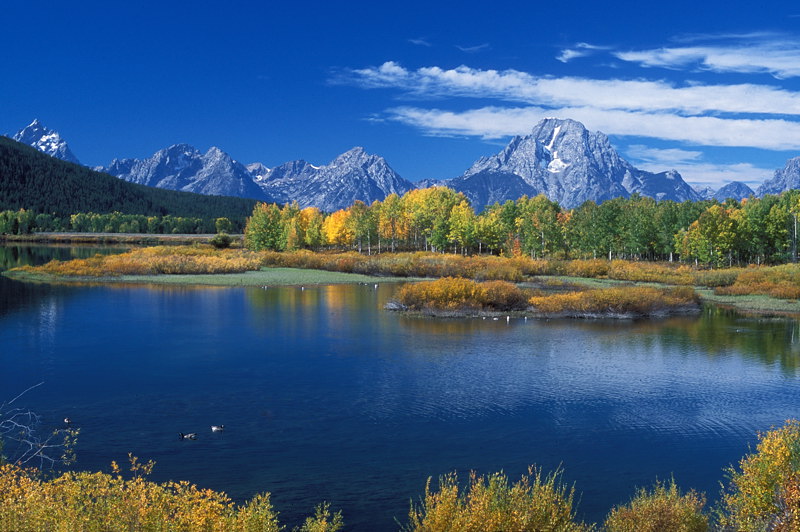 We spend the rest of the day on leisurely hikes near the Snake River.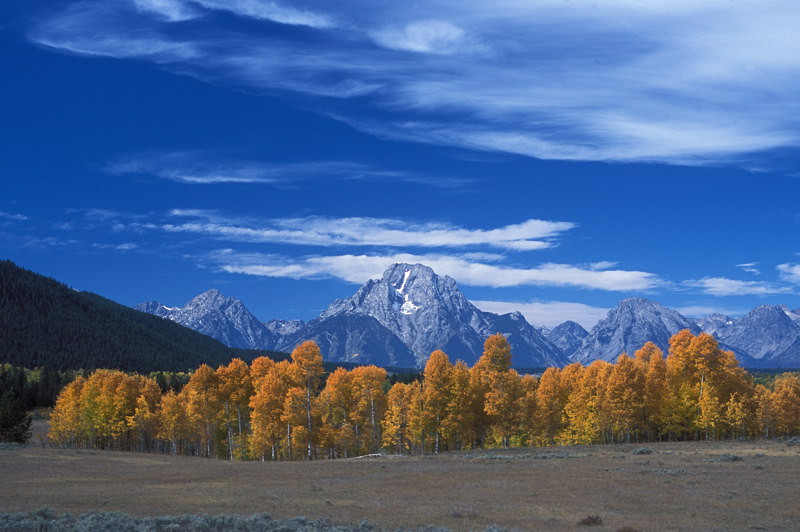 Autumn colors are near their peak along the river.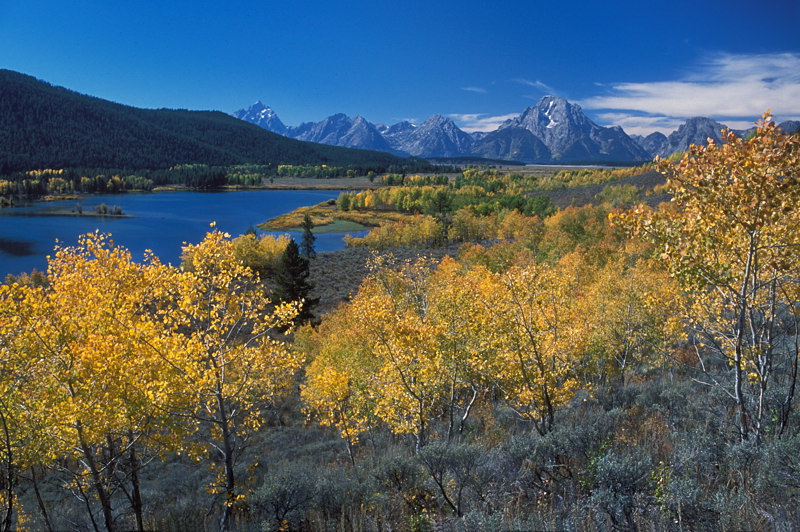 We hike cross-country up a small hill to get this view.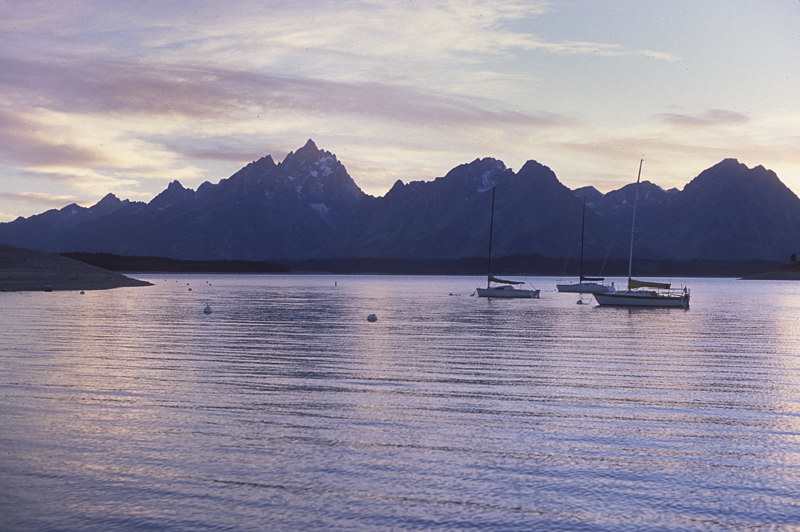 The end of an incredibly scenic vacation.