Grindelwald, Faulhorn and Schynige Platte (Bernese Oberland)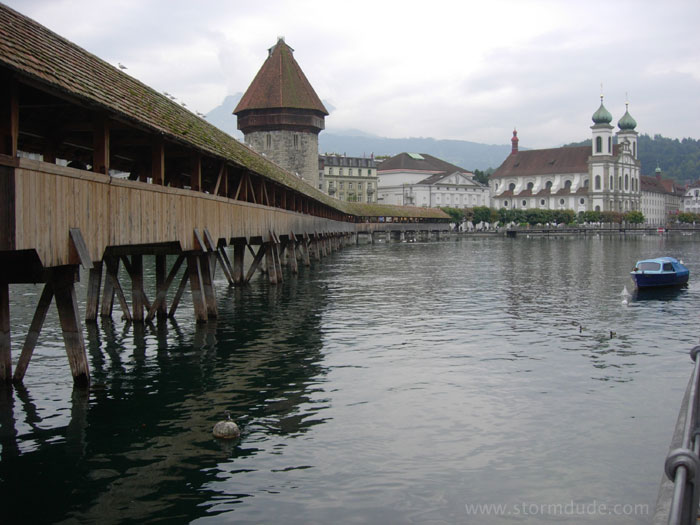 Rainy weather in Luzern, on our way from Zurich airport to the Alps.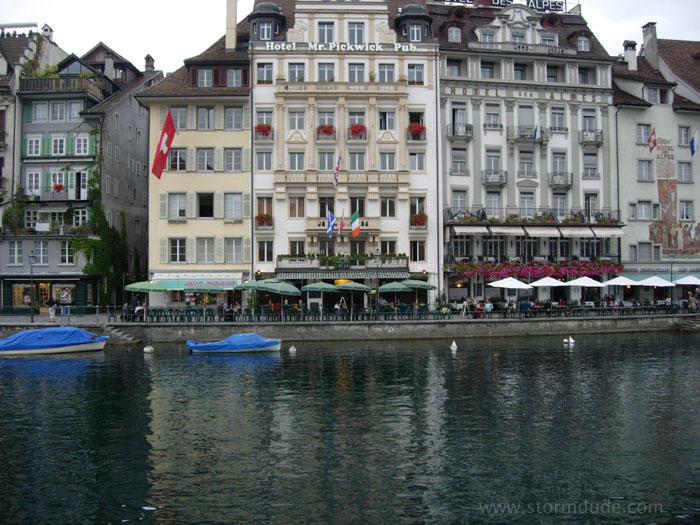 Traditional architecture of the old town, where we stay the night.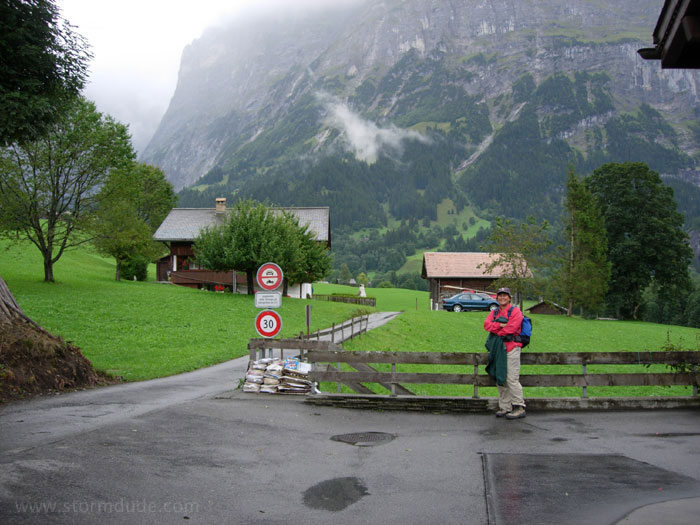 After taking a train to Grindelwald, we check into a small inn and take an afternoon walk.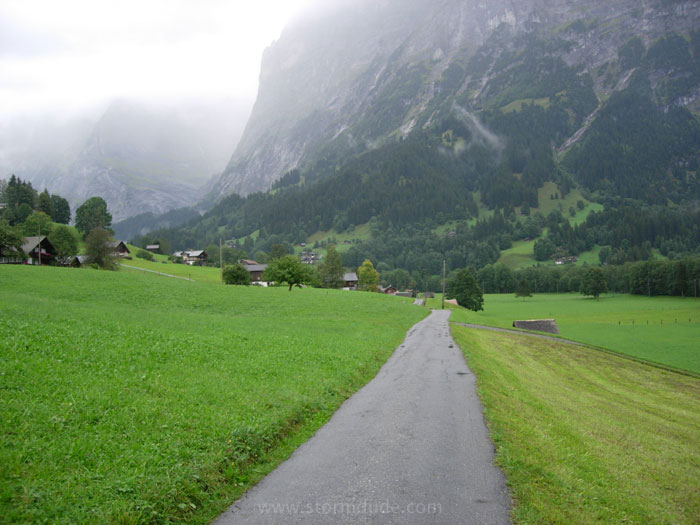 No sign of any Alps, although the valley is beautiful.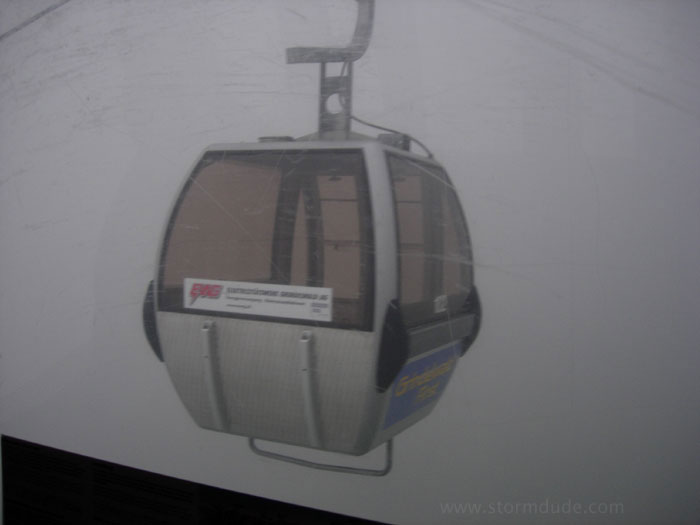 Riding up a gondola the next morning from Grindelwald into the mountains, which saves us walking up 3600 feet. Still no sign of the Alps.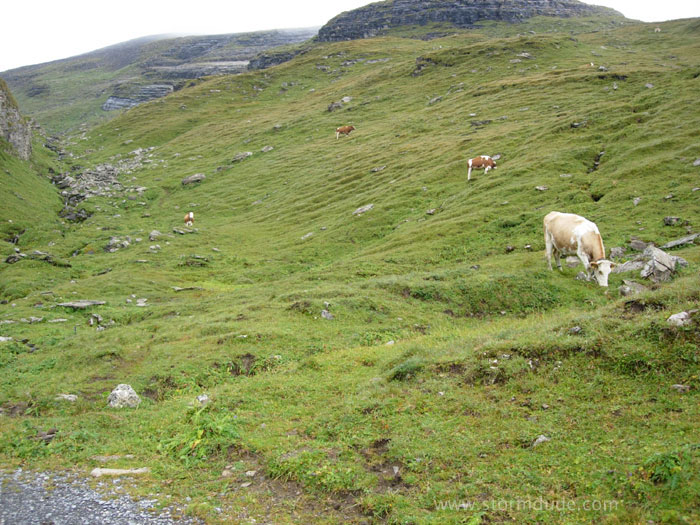 Hiking up to Faulhorn Mountain Inn. A British hiker says it reminds him of Scotland.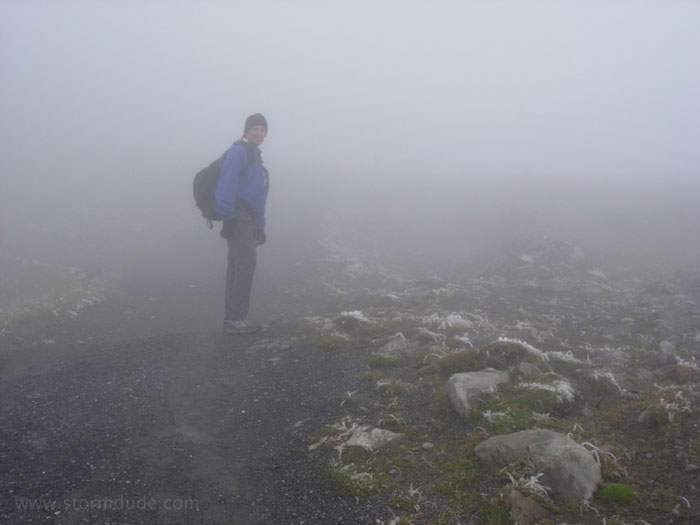 As we climb over 8000 feet, we encounter thick fog, freezing temperatures and a few flakes of snow. We continue on to Faulhorn and try to imagine what Alps look like.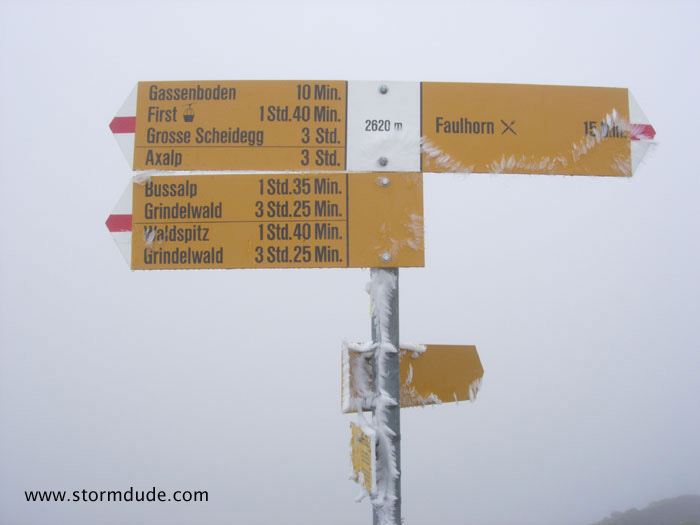 Almost to Faulhorn. After arriving mid-afternoon, we are fortunate to find a double room available in this popular mountain inn.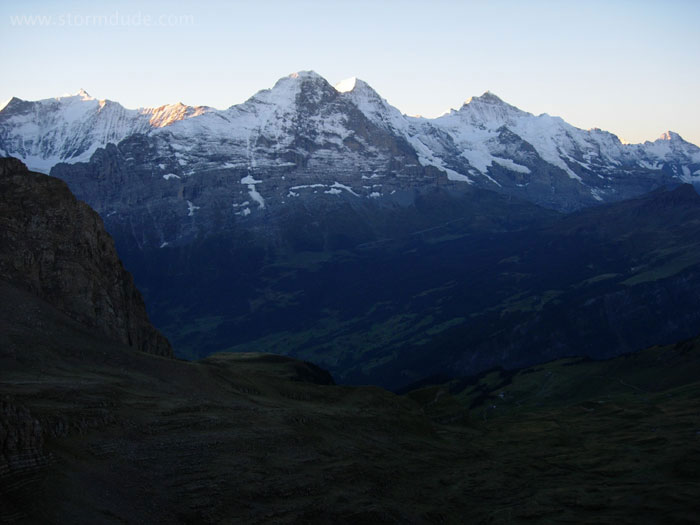 The weather clears overnight, providing us with this amazing view the next morning.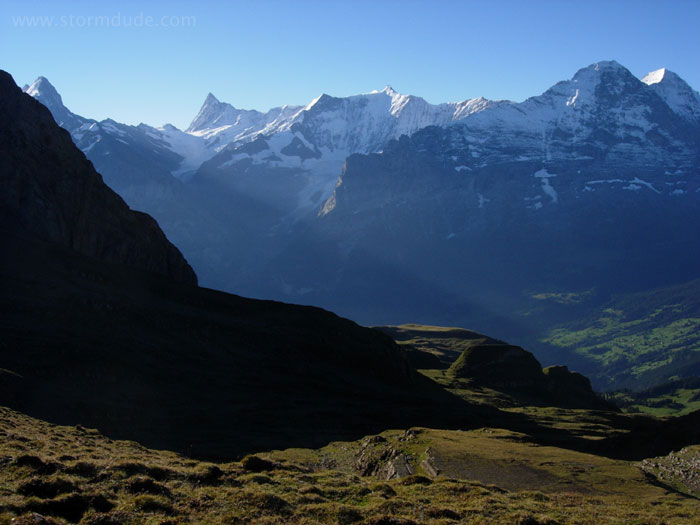 A beautiful morning for our 6-mile hike to Schynige Platte.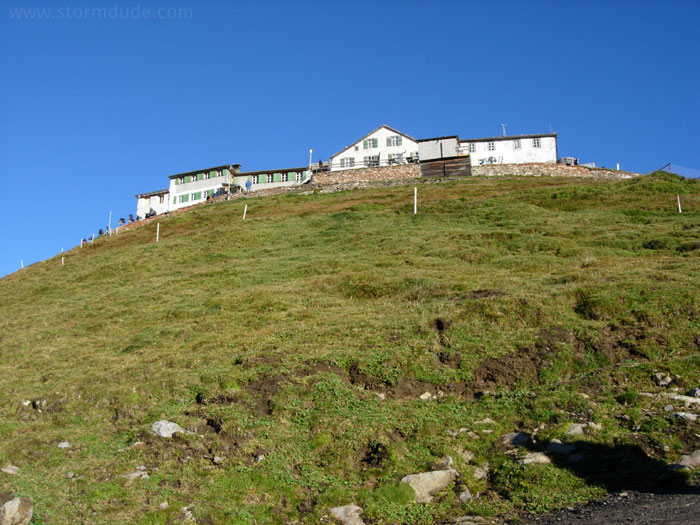 Looking up at Faulhorn Mountain Inn as we begin our hike.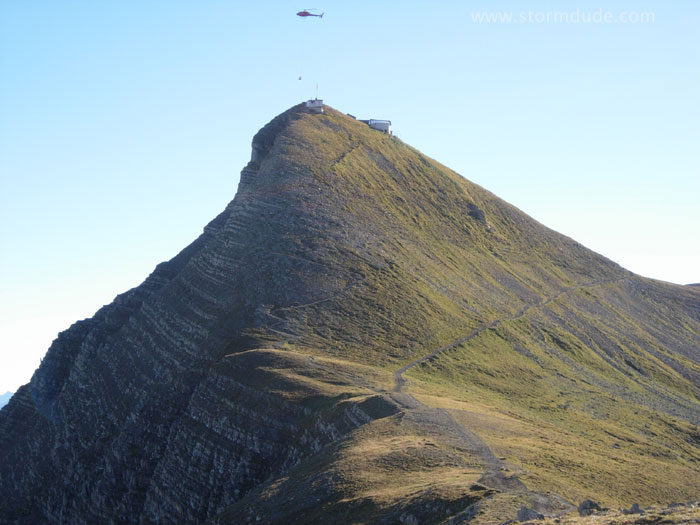 A helicopter resupplies this remote inn.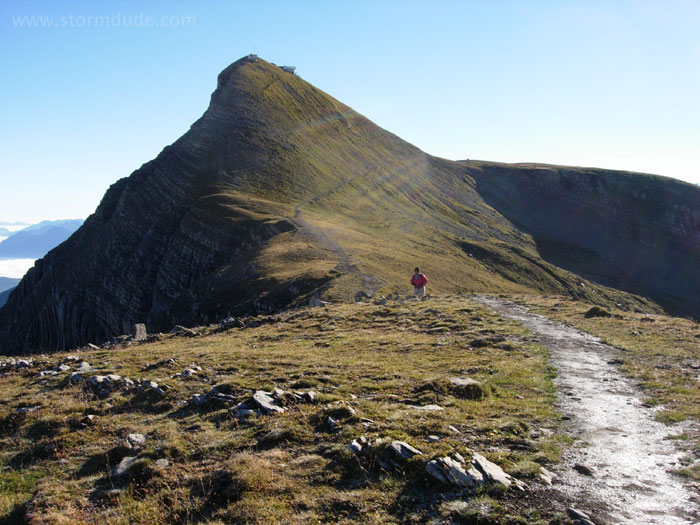 Looking back at Faulhorn. The mountain inn is near the top of the hill.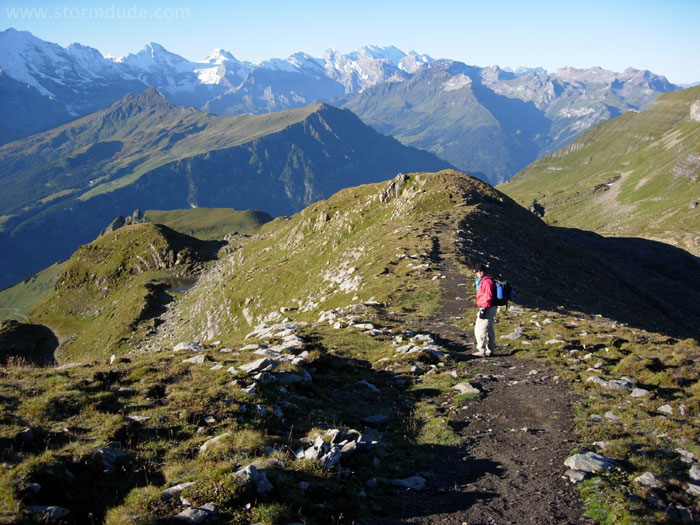 The first part of the trail follows a high ridge, providing incredible views of 13,000 foot peaks to the south.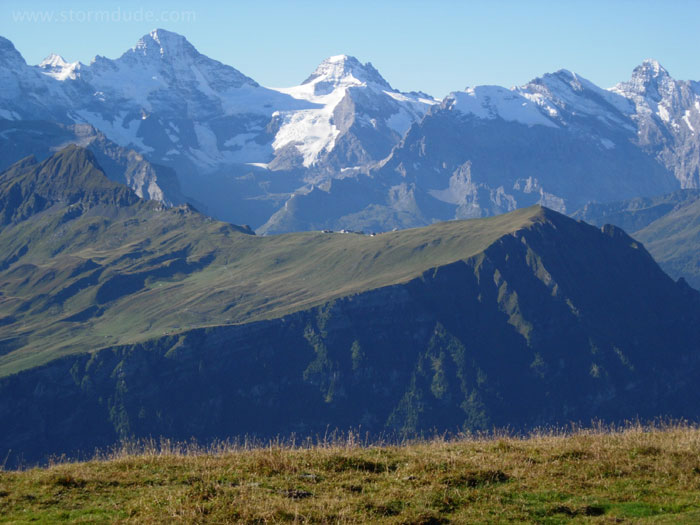 Looking across Mannlichen at Monch, Jungfrau, Silberhorn and Mittaghorn.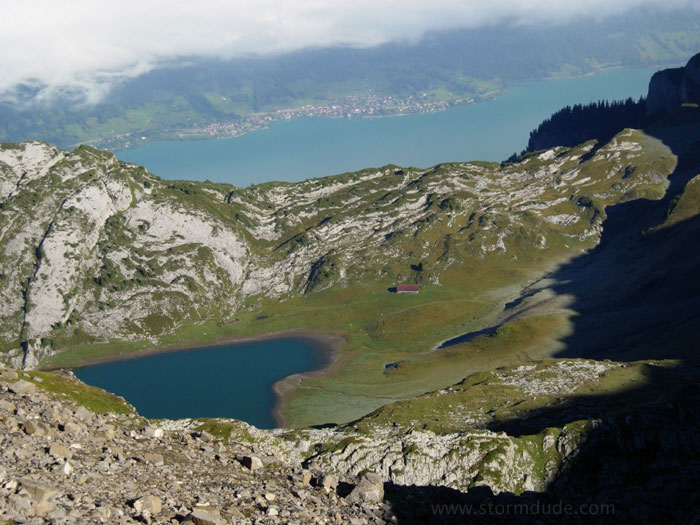 View looking north, nearly straight down at Sagistalsee. Cows were grazing in the adjacent pasture, with a continuous melody from their cowbells. Further down is one of the two lakes by the city of Interlaken.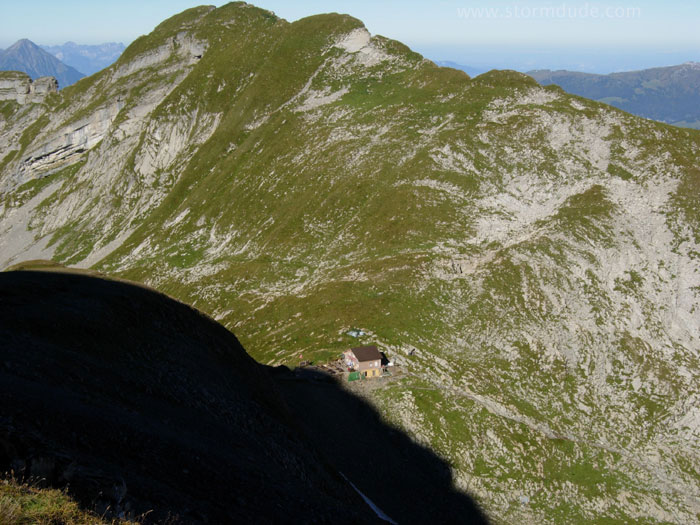 We find this restaurant along our trail.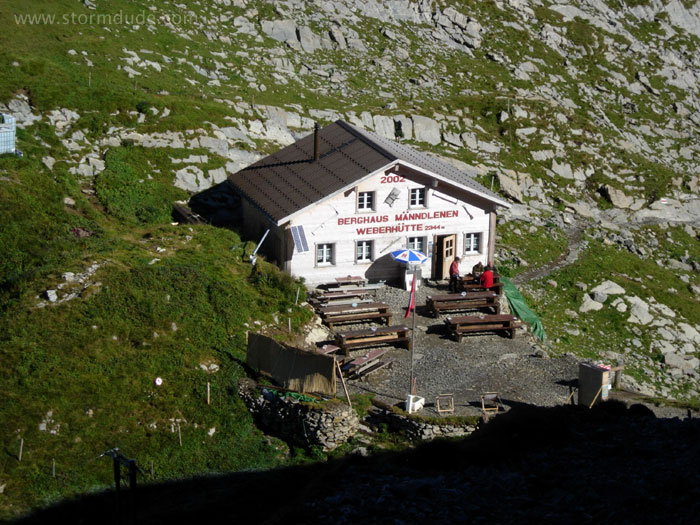 Weberhutte provides us with a mid-morning rest stop and hot snack.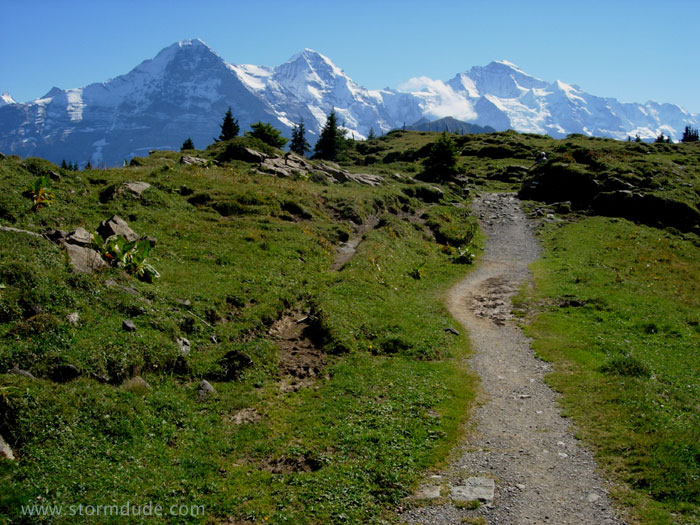 Looking south at Eiger, Monch and Jungfrau.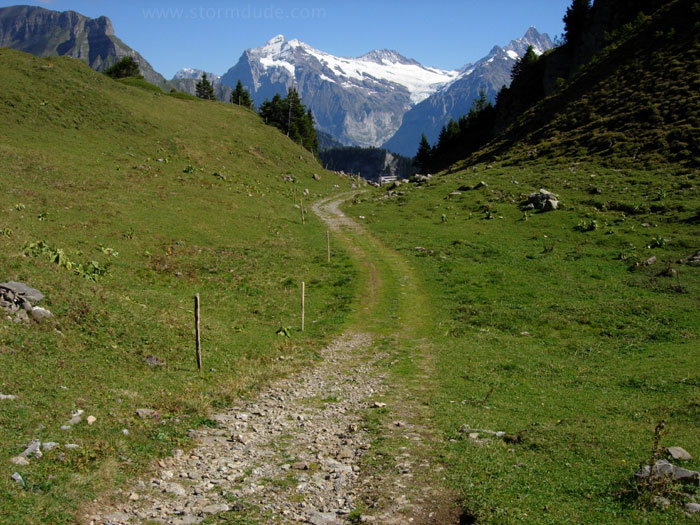 View towards the east, with Wetterhorn and Schreckhorn in the distance.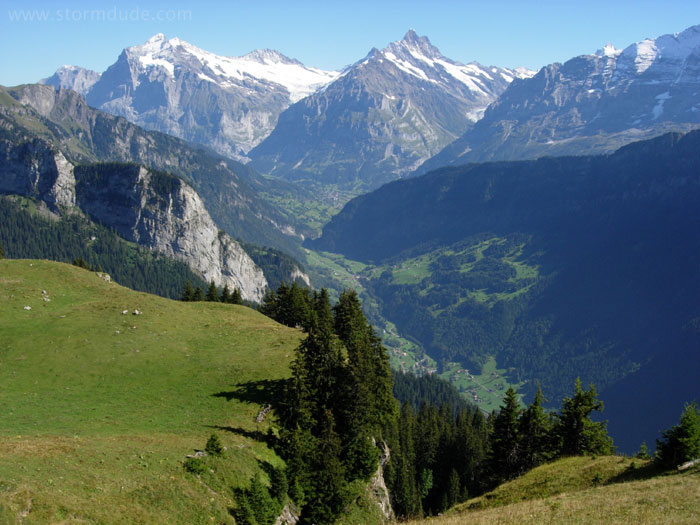 Deep valley containing the town of Grindelwald.