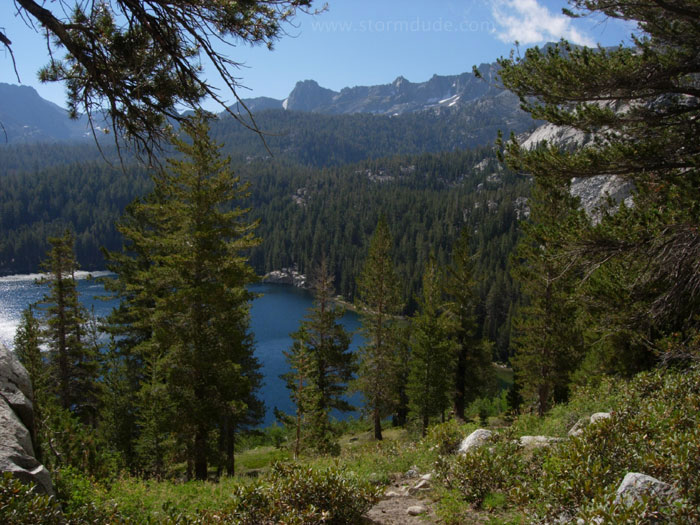 View across Lake George as we climb from a 9,000-foot trailhead on the second day of our hiking vacation.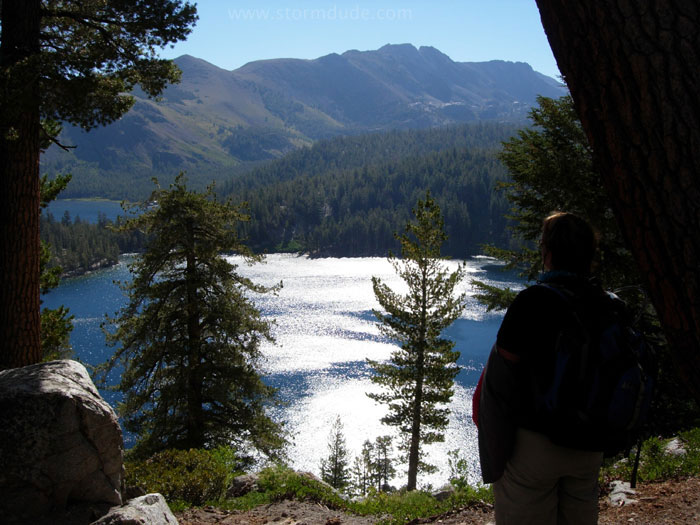 Rest stop on a cold, windy morning.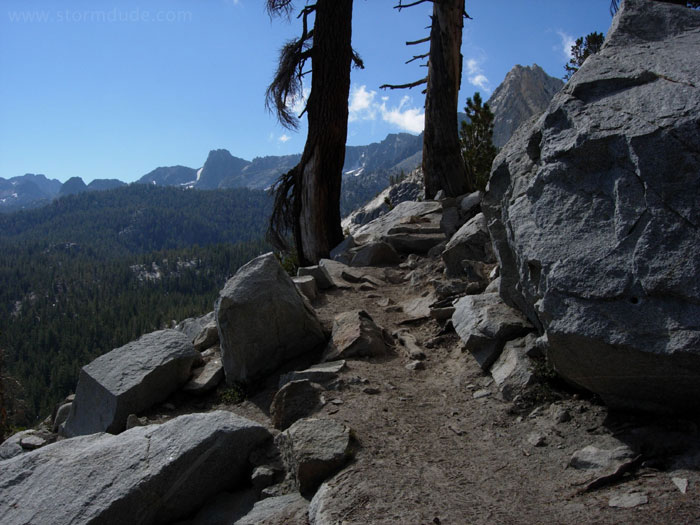 Looking up towards Mammoth Crest.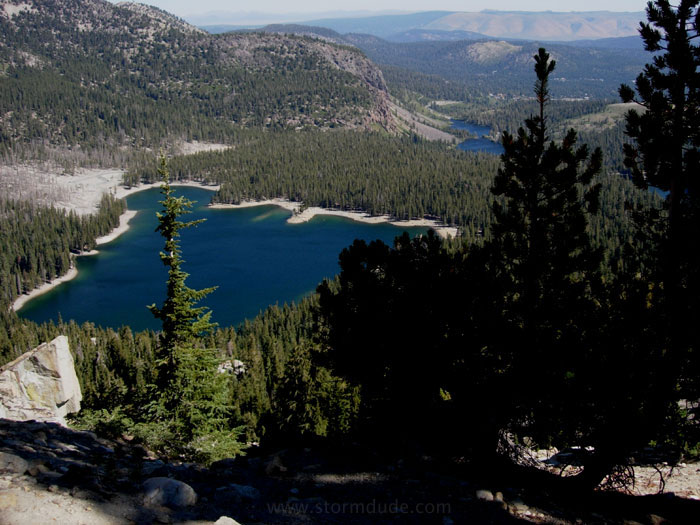 Looking back towards town, with Horseshoe Lake in the foreground and Twin Lakes in the distance.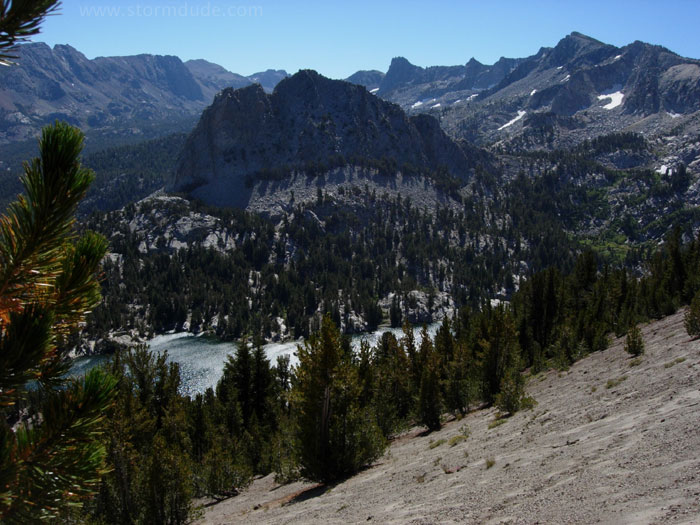 View of Crystal Crag rising above 9,600-foot Crystal Lake.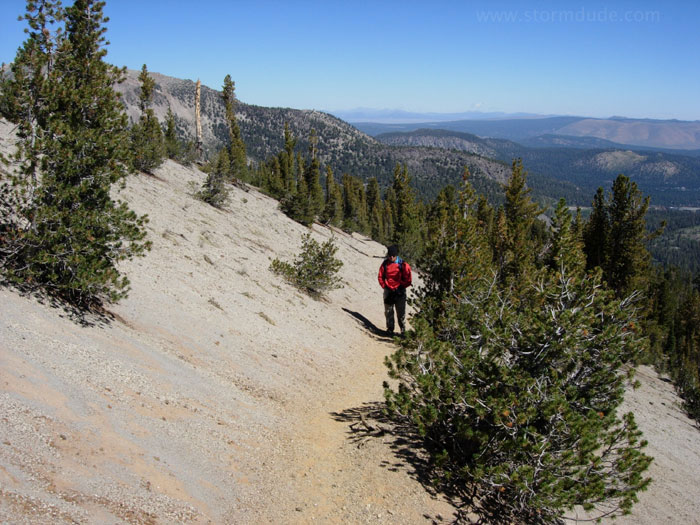 Nearing treeline as we climb over 10,000 feet.
We begin to glimpse distant peaks as we gain elevation.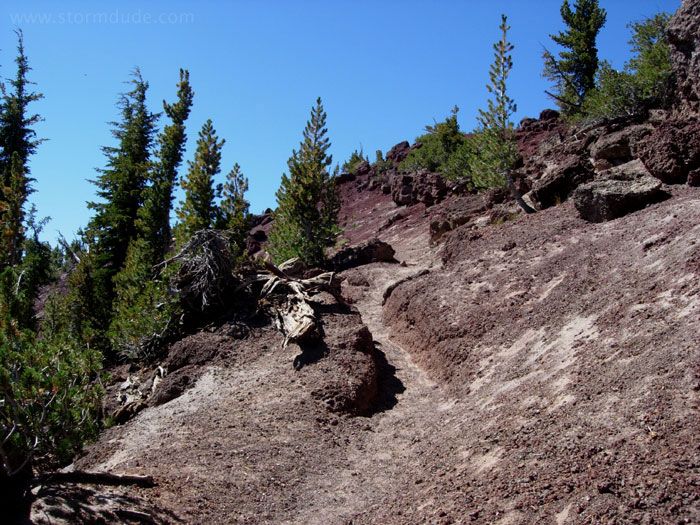 Red coloring as we climb onto the volcanic cinder cone near the top of Mammoth Crest.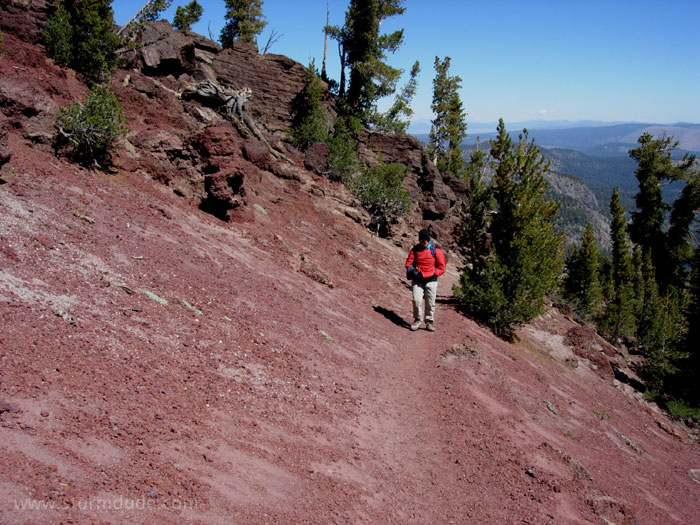 Bundled up against cold winds.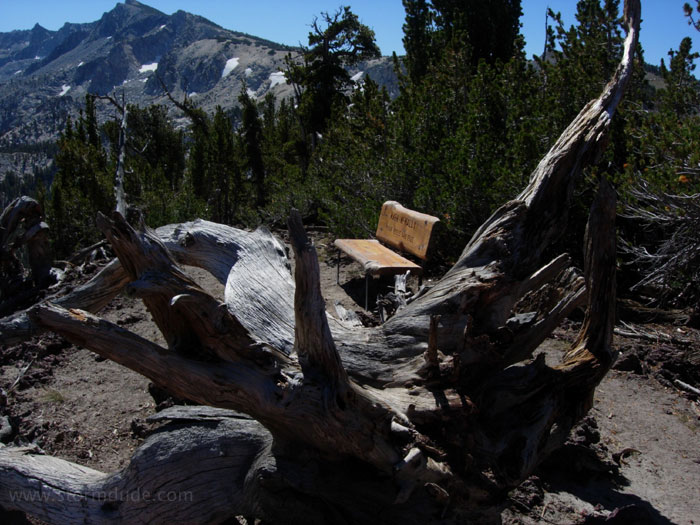 Unusual sight of a wooden bench after a 1,400-foot climb.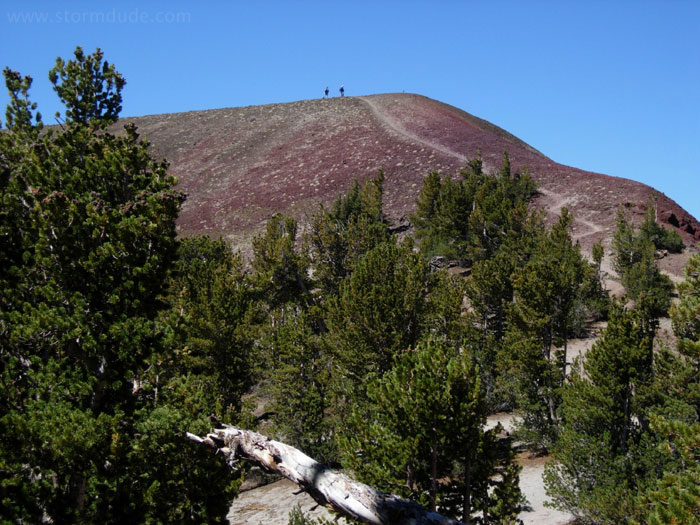 Approaching the top of the cinder cone.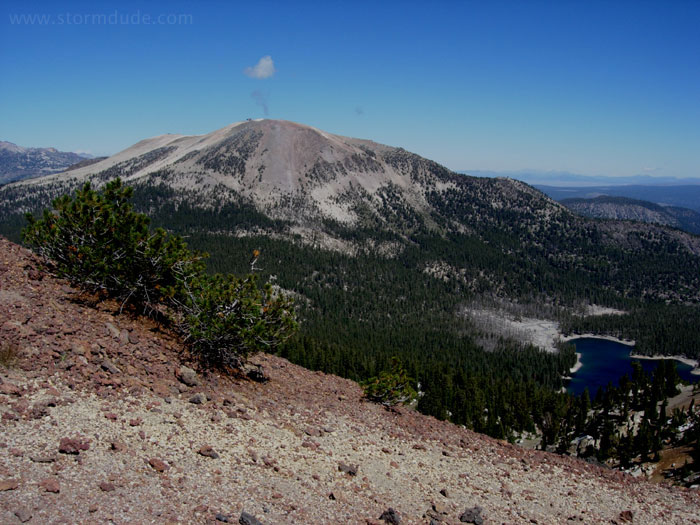 View back towards Mammoth Mountain.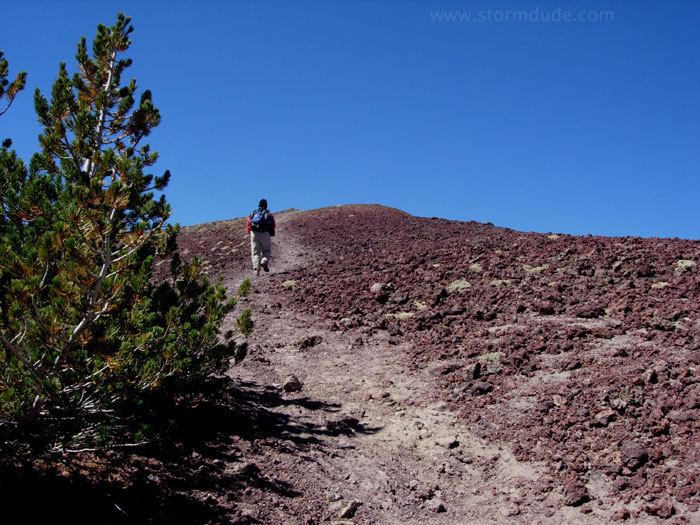 Almost to the top.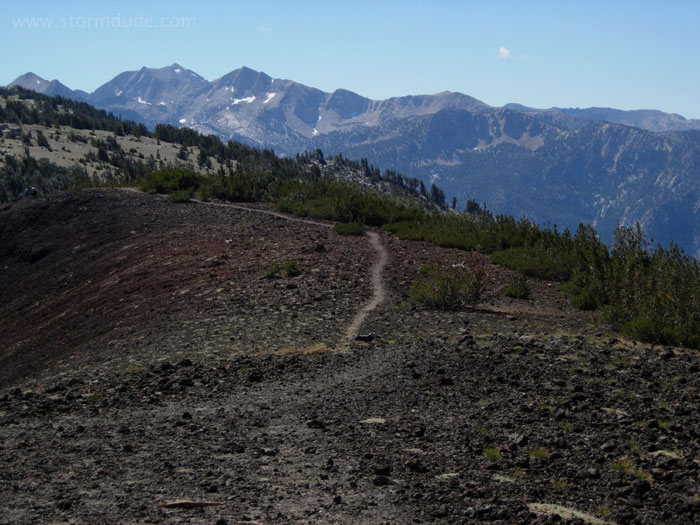 360-degree view includes the northern portion of the John Muir Wilderness.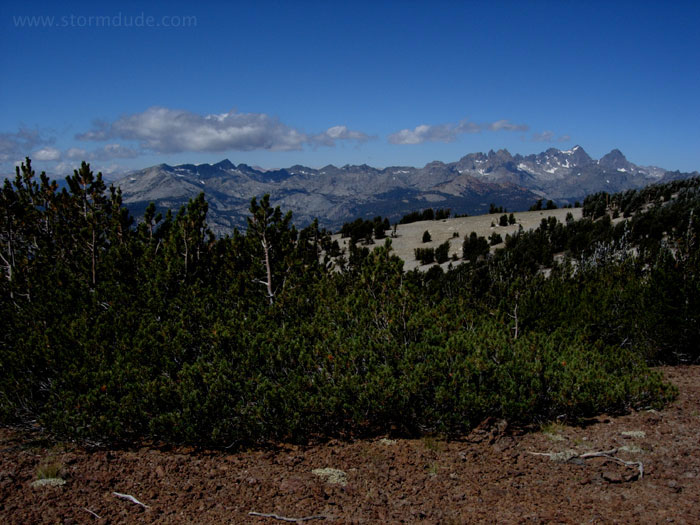 Looking west towards the Ritter Range and Minarets.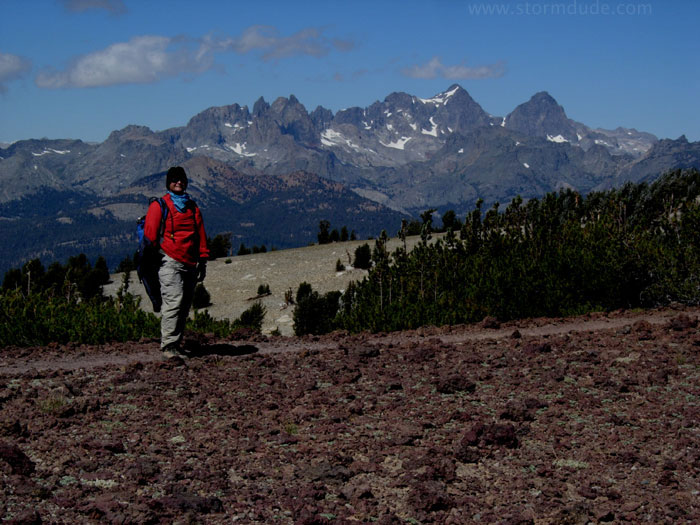 Enjoying the view despite 30 mph wind and a temperature around 40. One advantage of day-hiking over backpacking is the warm jacuzzi waiting for us at our rented condo (nearby Tuolomne at 9,200 feet dropped down to 14 degrees the following morning).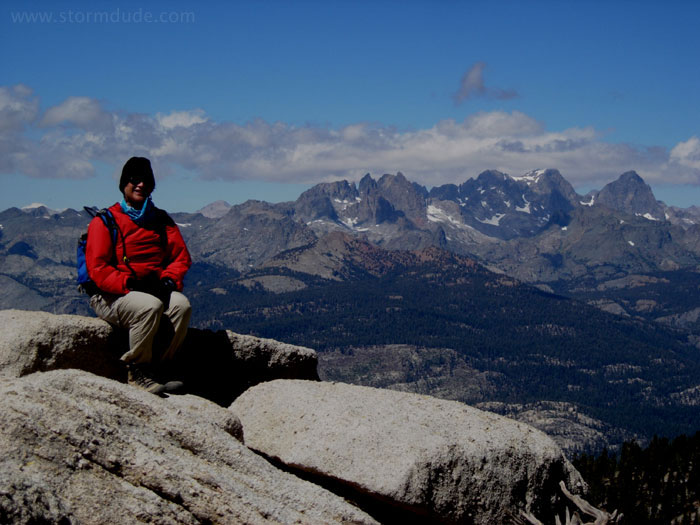 Spectacular Sierra scenery of September.