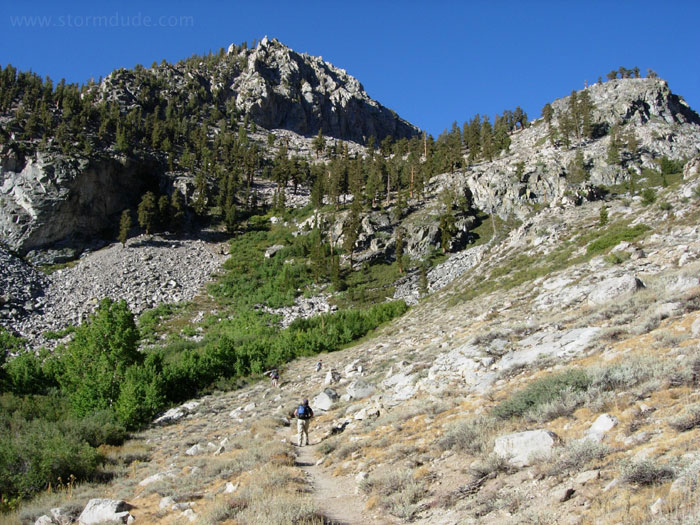 After two nights at the Onion Valley campground, we start our hike at 8:30 on a Saturday morning.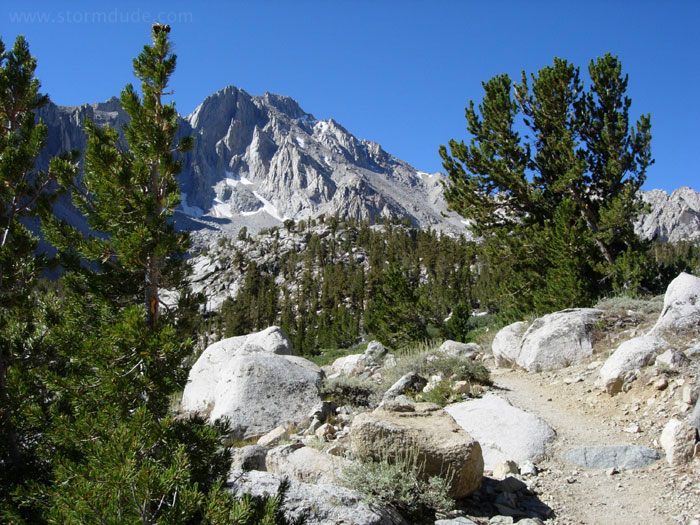 Headed for the high country from a 9200' trailhead.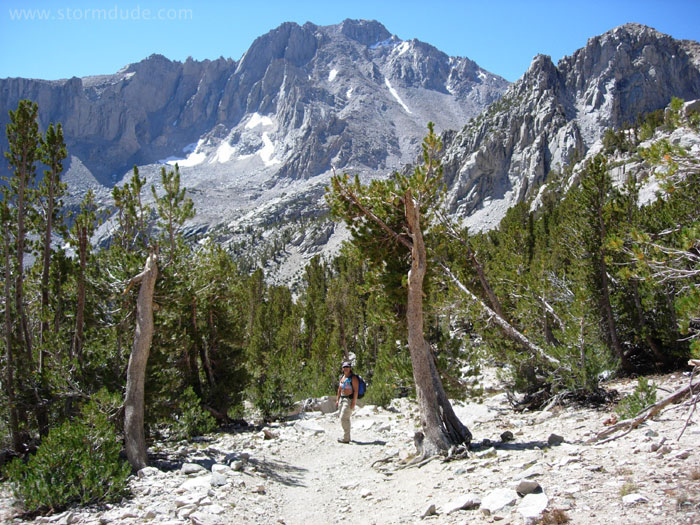 View as we approach 10,000' elevation.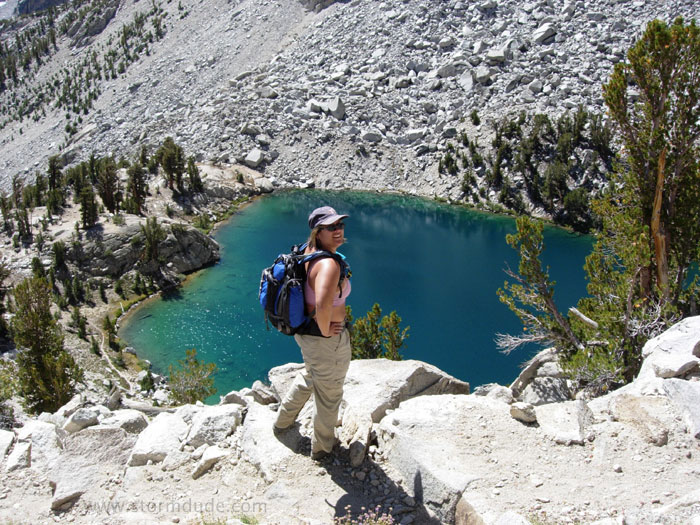 Above Heart Lake.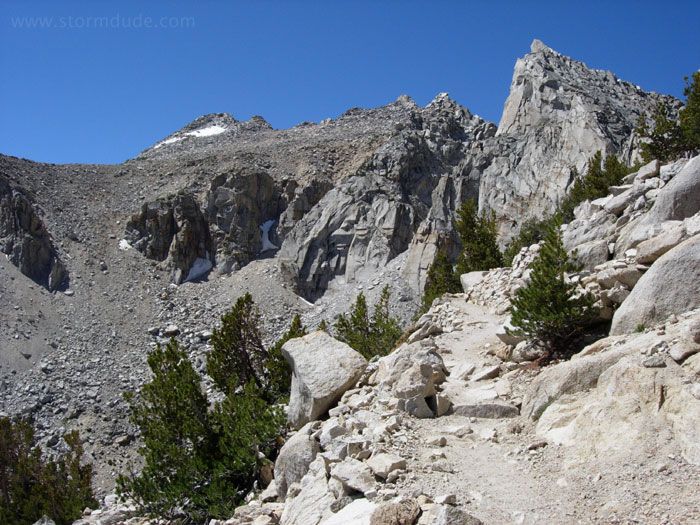 Sierra Crest just south of Kearsarge Pass.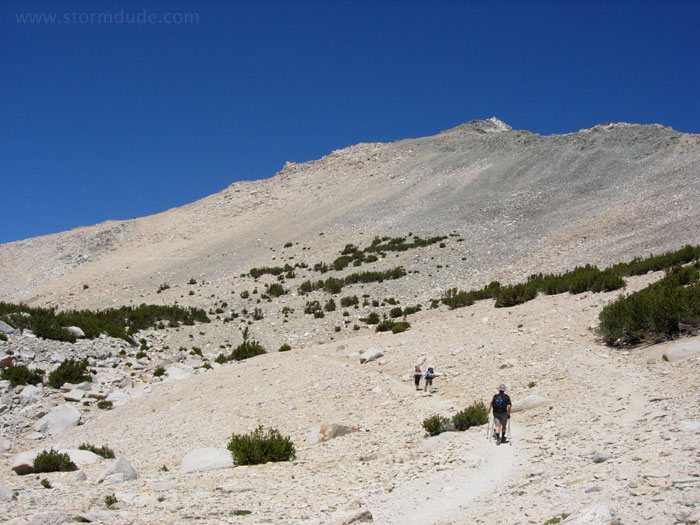 Barren slope above 11,000'.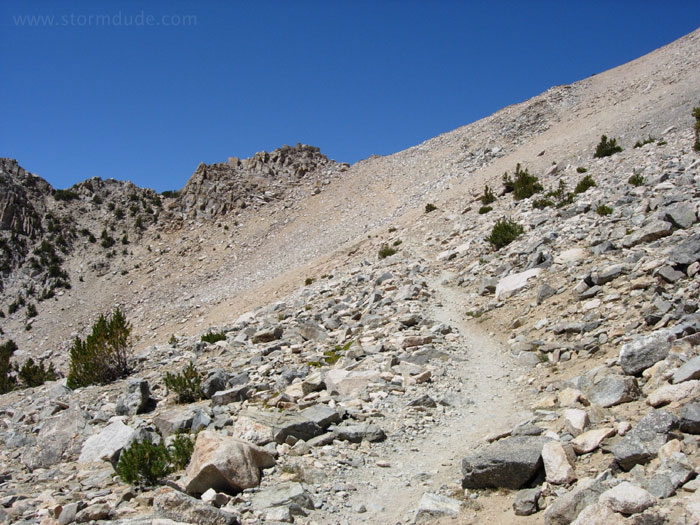 Final stretch to the pass.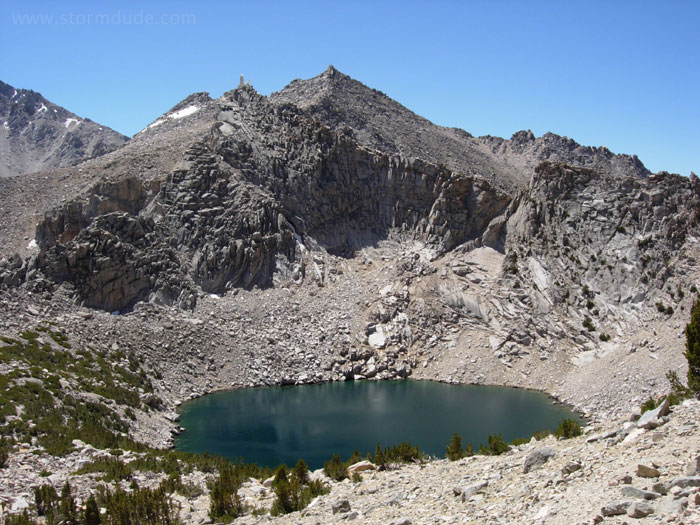 Looking down at Big Pothole Lake.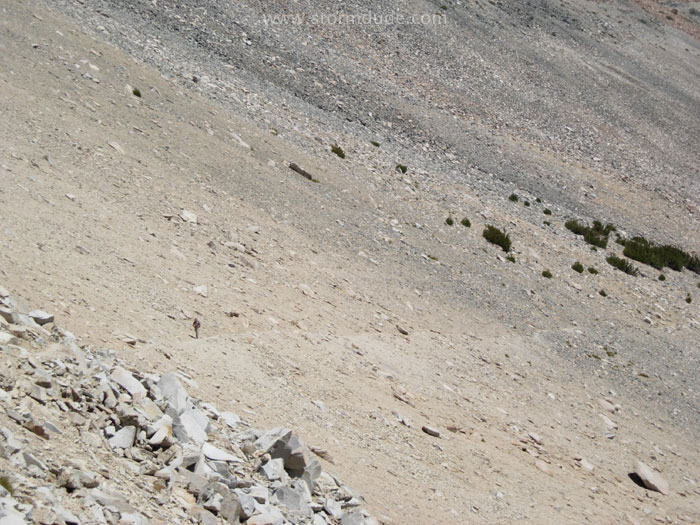 Pam closing in on Kearsarge Pass.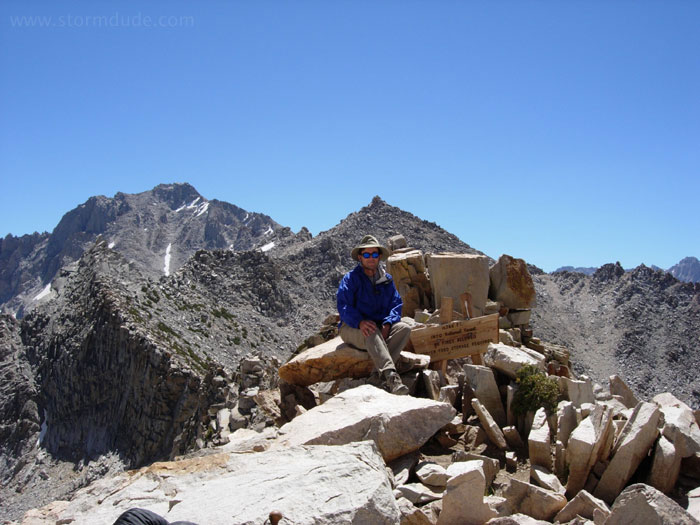 On 11,760' Kearsarge Pass.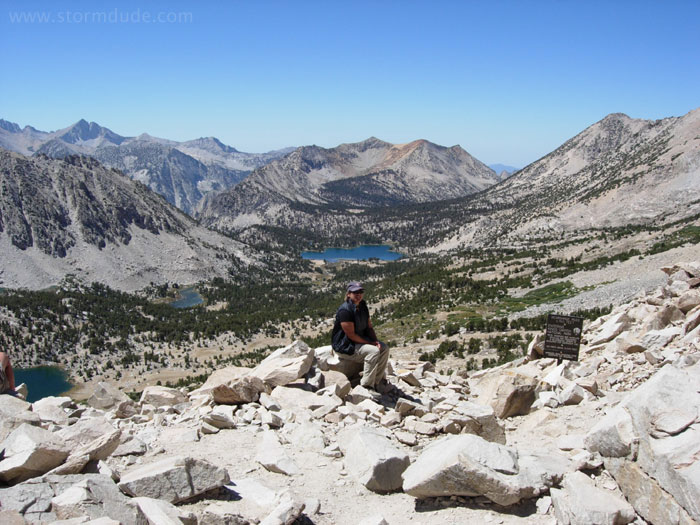 View towards the west. Bullfrog Lake is in the distance.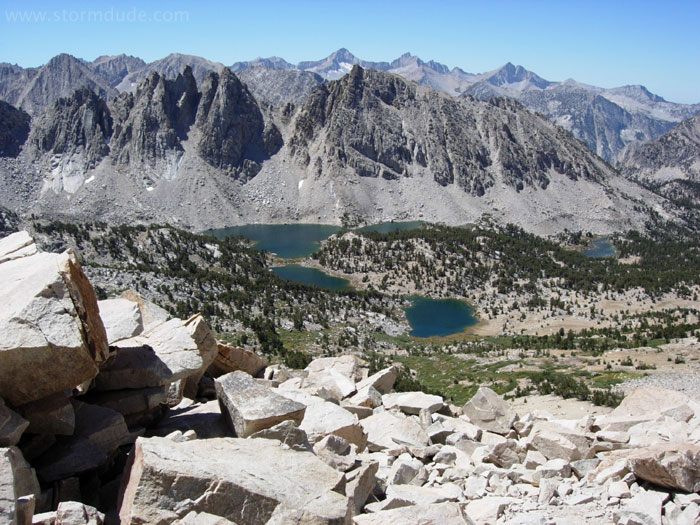 Beautiful Kearsarge Lakes in eastern Kings Canyon National Park.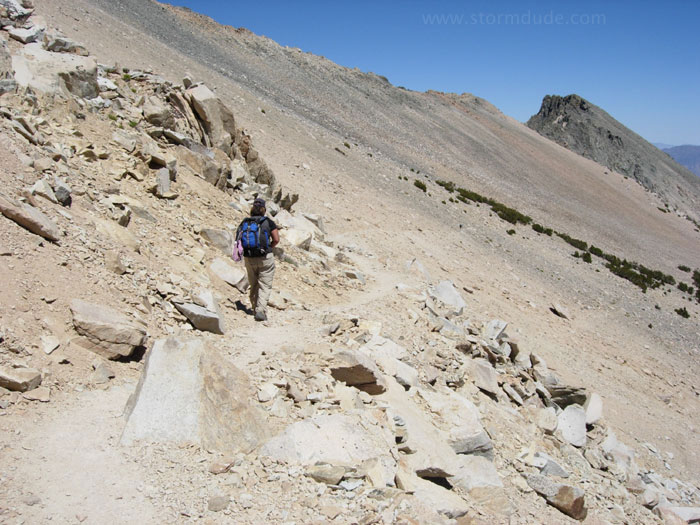 Starting down after an hour of enjoying the views and visiting with other hikers.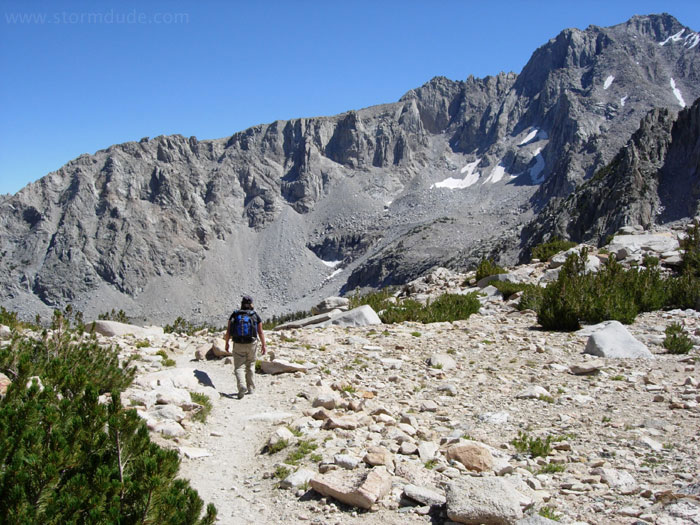 Well-maintained and gradual downhill trail lets us enjoy the great views.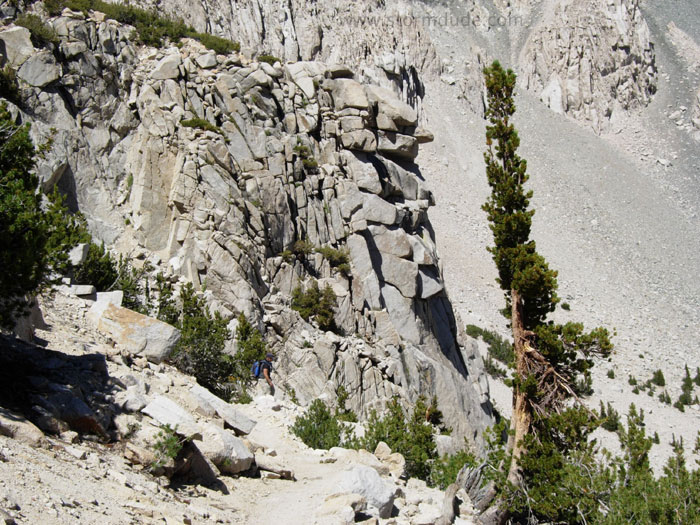 Lone tree frames interesting rock formation.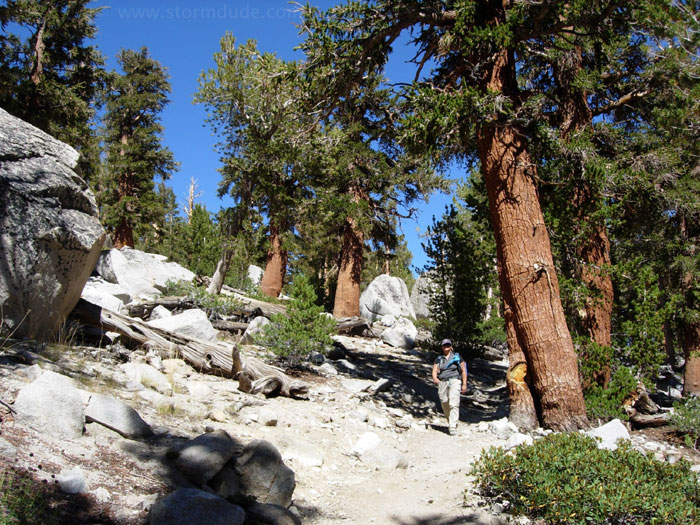 Typical eastern Sierra scenery at 10,500'.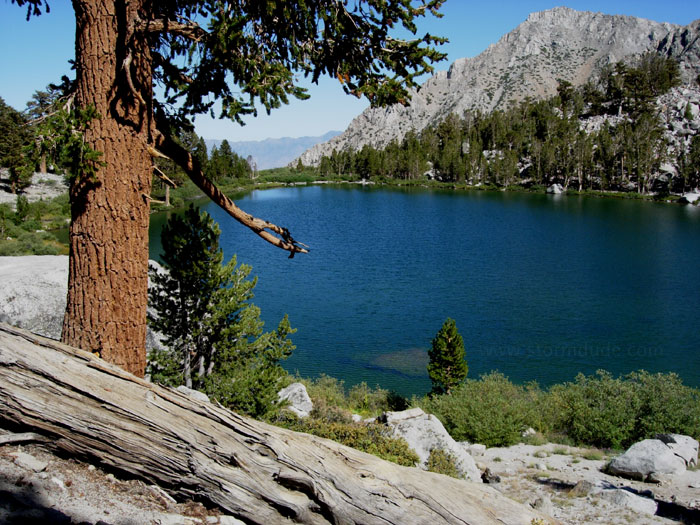 Gorgeous Gilbert Lake.