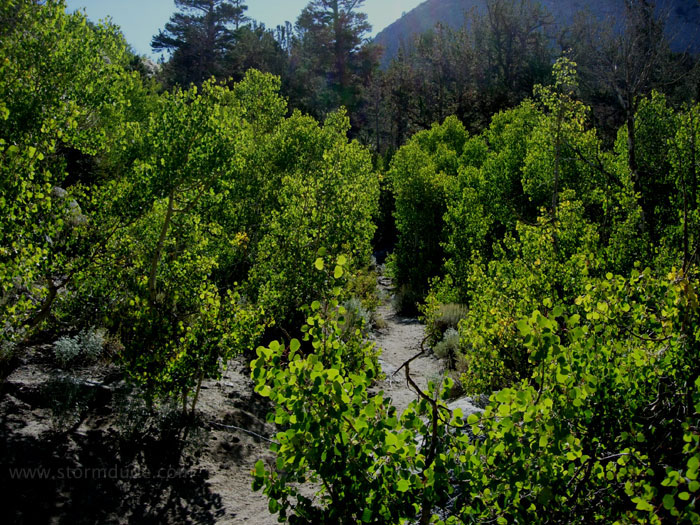 Another conditioning hike in preparation for our trip to Big Pine Lakes in two days. Today we will climb 1,500 feet from our cabin at 9,400 feet to Francis Lake at 10,900 feet on a 9-mile hike.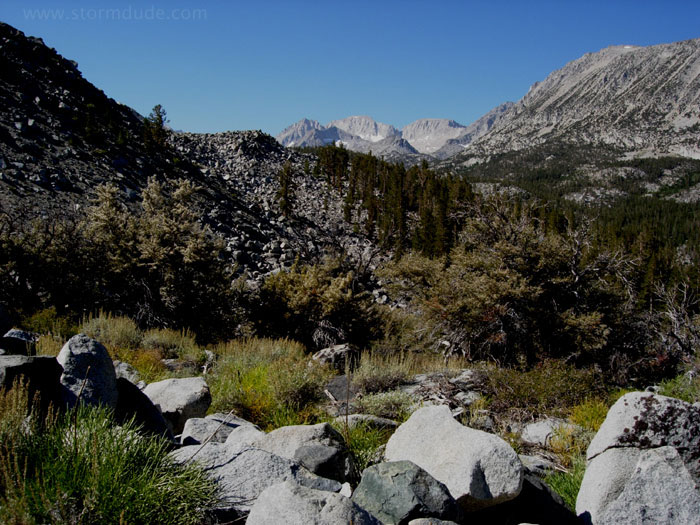 After climbing up from Rock Creek Lake we get a view of the peaks above Little Lakes Valley.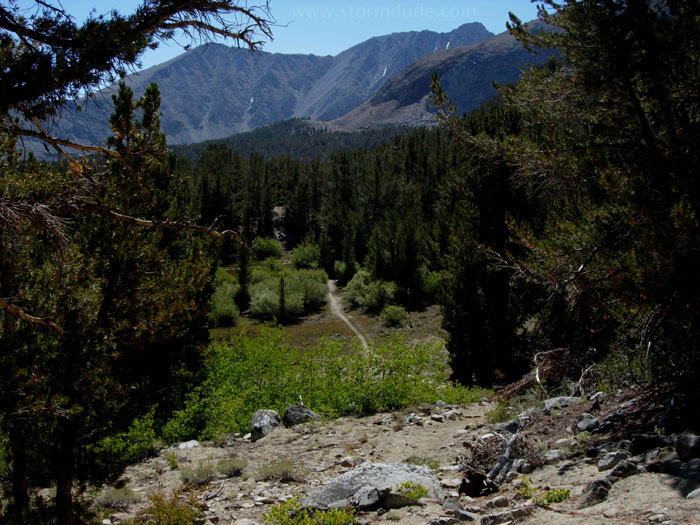 Slight descent towards Kenneth Lake before branching off on the Francis Lake trail.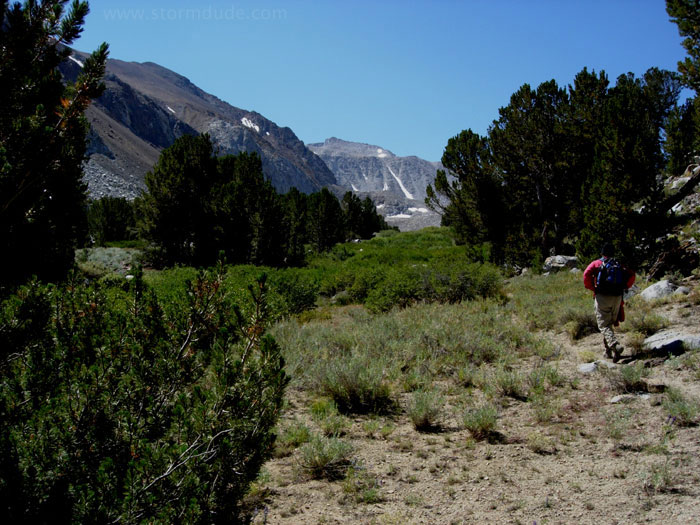 After a cold start, the day turns into perfect hiking weather.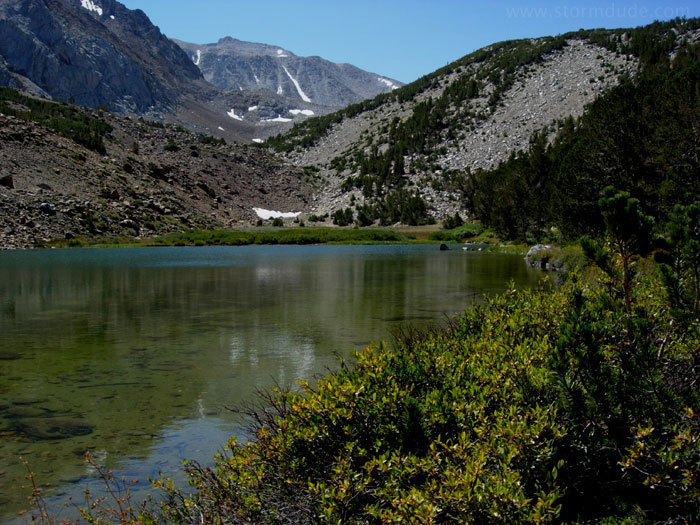 Francis Lake, with 13,700-foot Mt. Morgan in the background.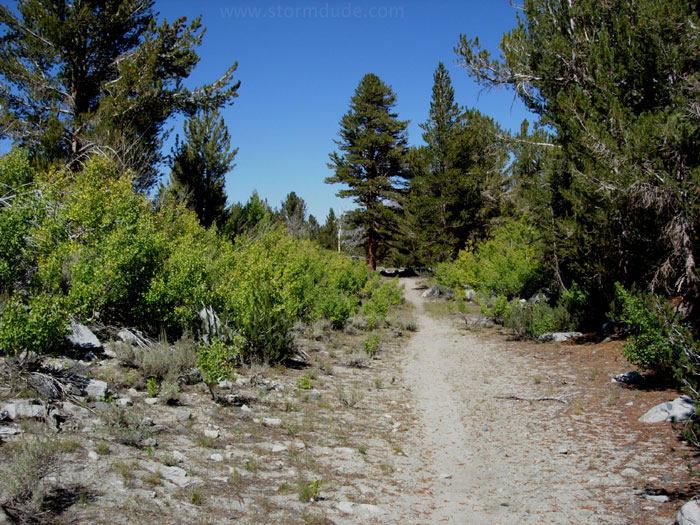 The advantages of a mid-September trip: perfect weather, no mosquitoes and we don't see any other hikers today.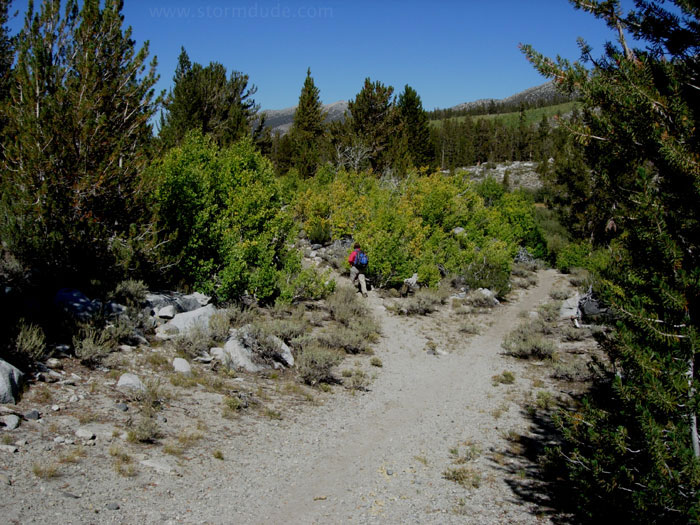 Taking the cut-off towards Rock Creek Lodge.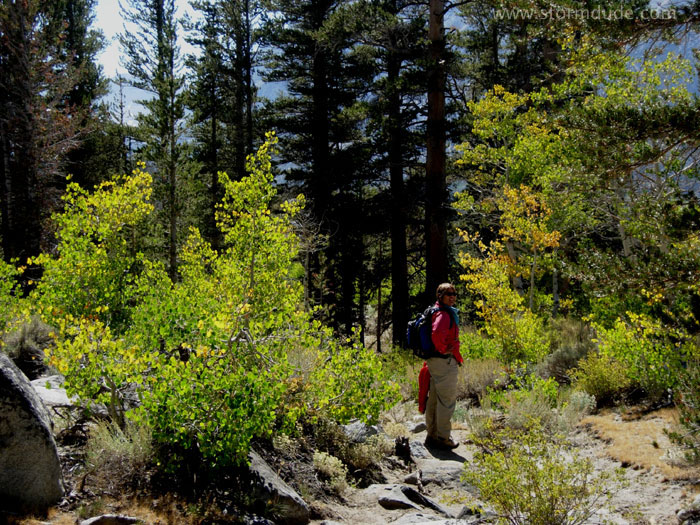 Stopping to enjoy the Aspens beginning their change into fall colors.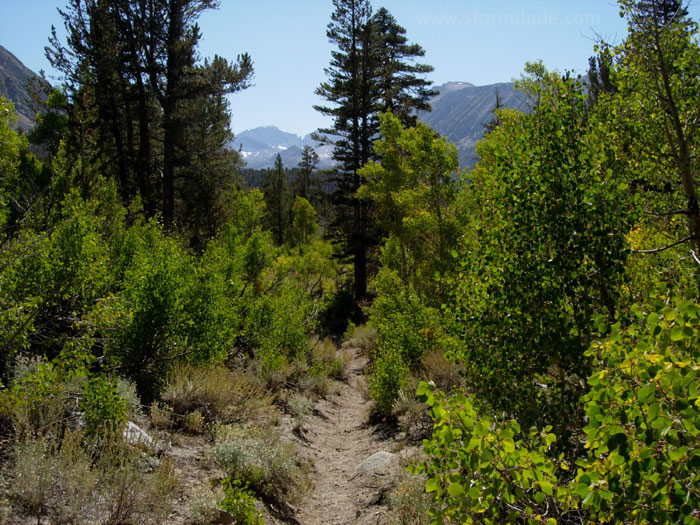 The trail turns south, providing views of distant peaks.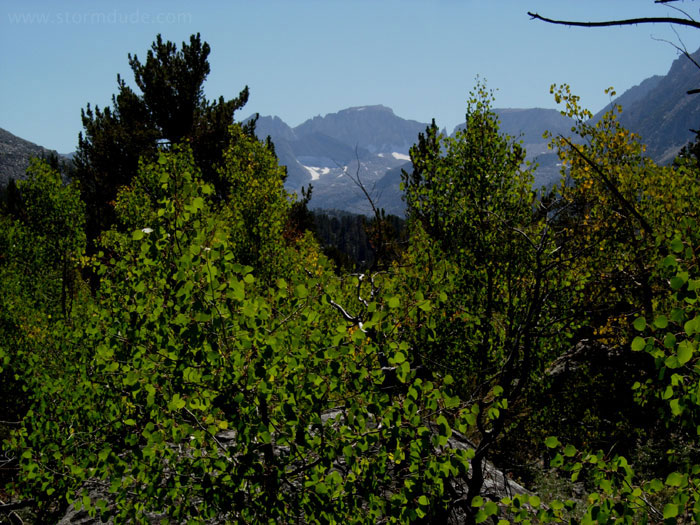 September afternoon in the Sierras.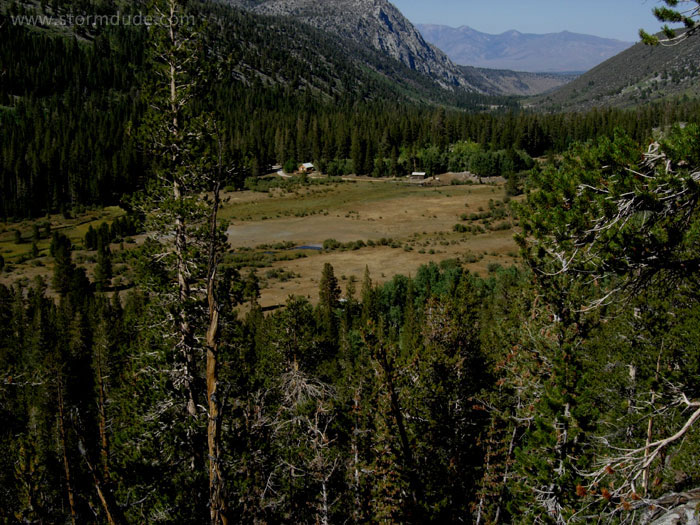 Descending to the meadow above Rock Creek Lodge. We particularly enjoyed the great food in an intimate setting with family style dining each night.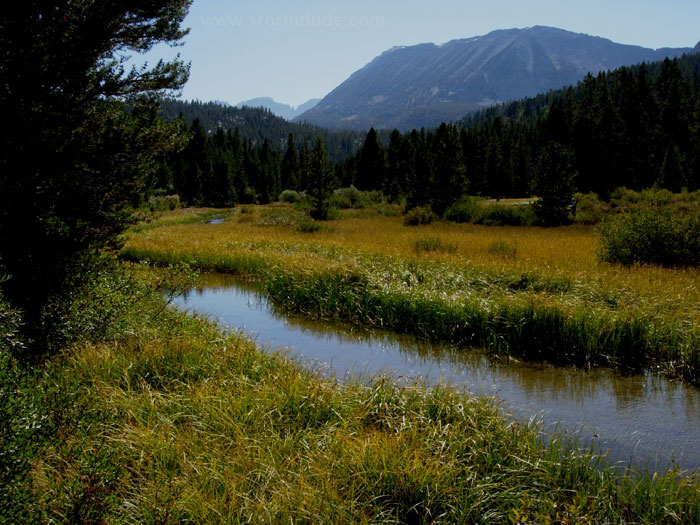 Tranquil late afternoon scene along Rock Creek.