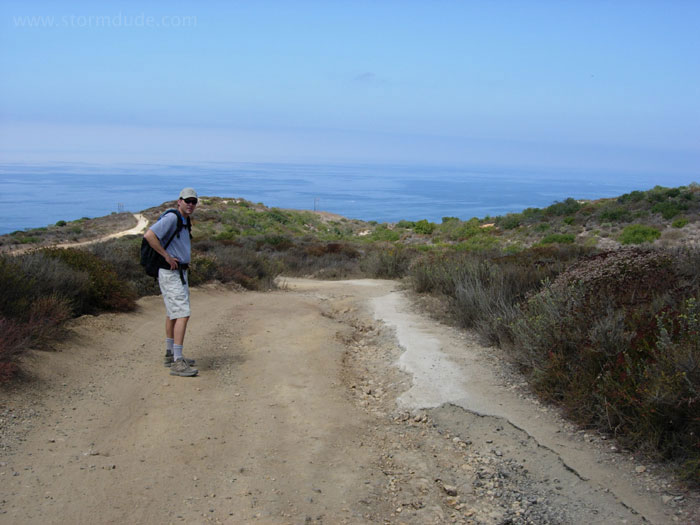 Hiking in the hills between Newport Beach and Laguna Beach on a Saturday morning.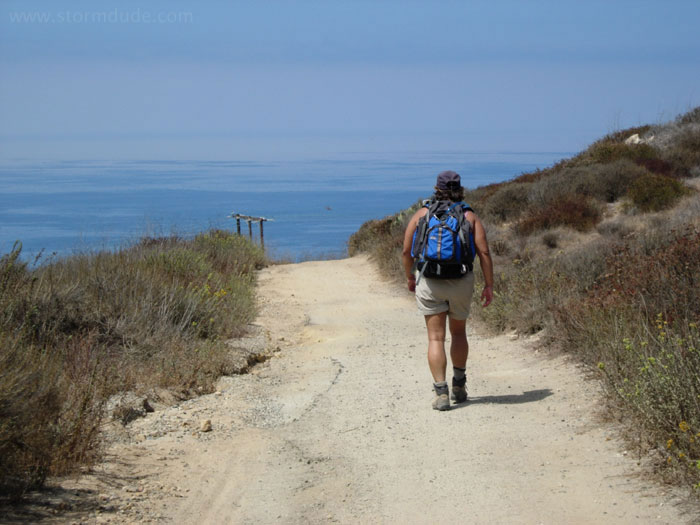 After a 7 am start and 4 hours of hiking, this is the view on the way back to the trail head.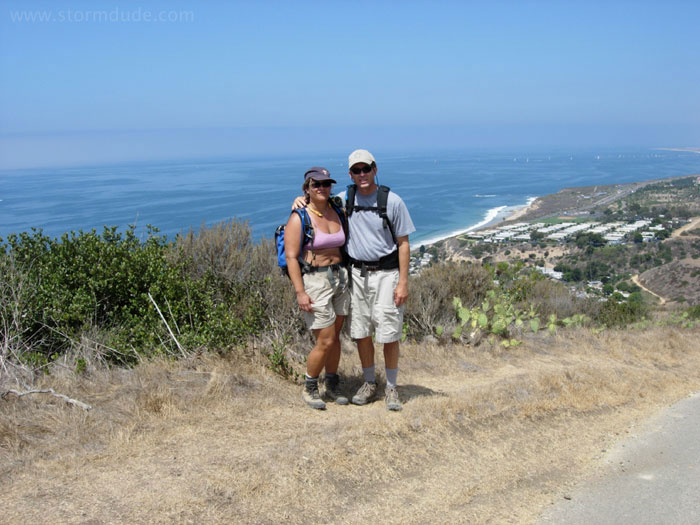 Perfect 70 degree July morning for our 9 mile hike. Total elevation gain is 2,000 feet, a good training hike for the mountains.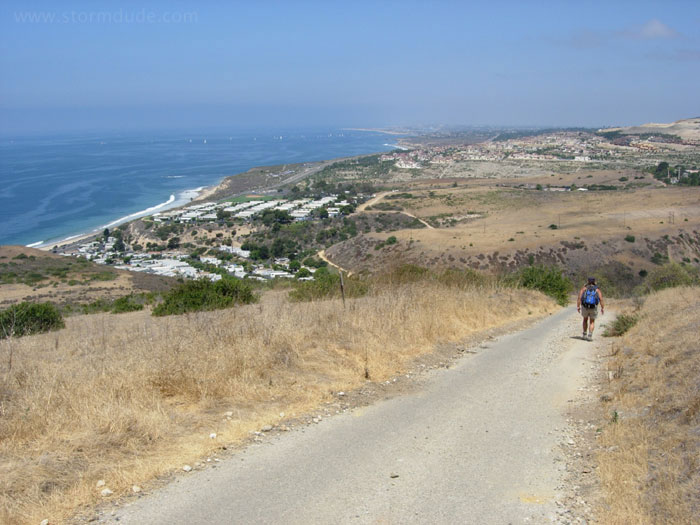 Looking north, towards Newport Harbor and a dozen or so sailboats.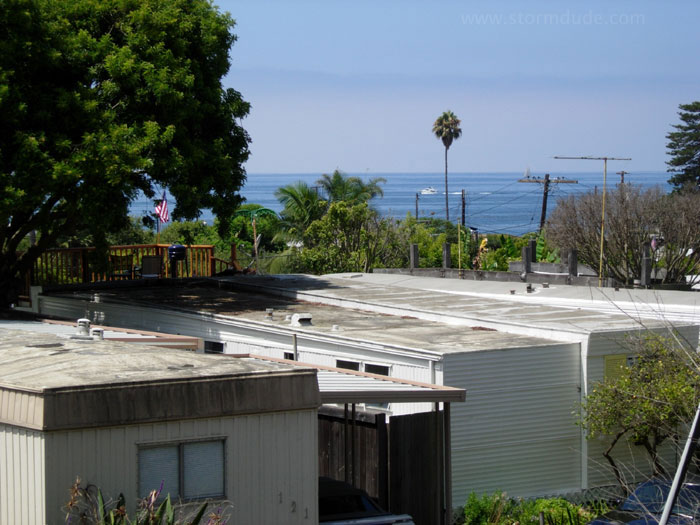 Very nice view from a single-wide.