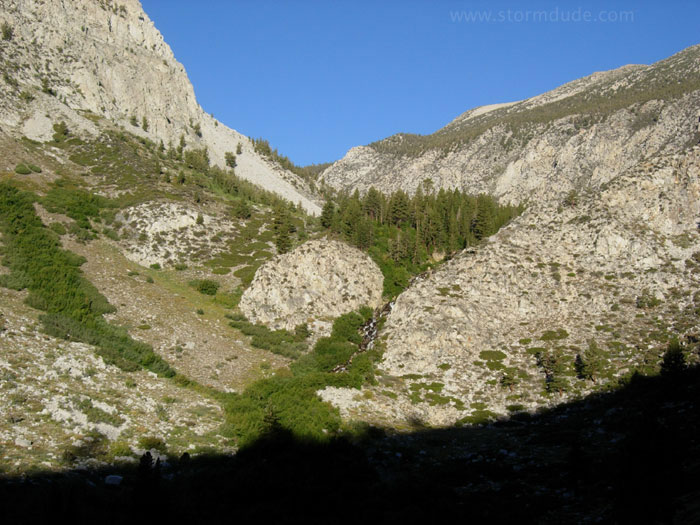 View of Second Falls as we climb along the canyon above the North Fork of Big Pine Creek. Our 14-mile, 3,100-foot gain hike began at 6:30 am from our cabin in Glacier Lodge.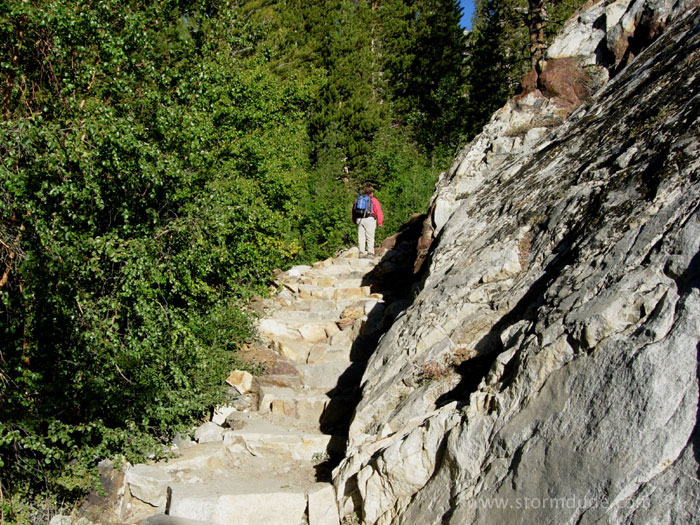 Entering John Muir Wilderness at 8,800 feet.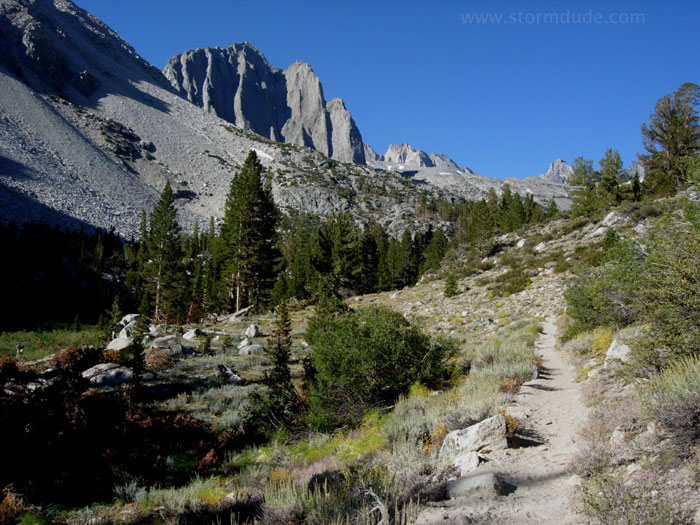 View as we climb over 9,000 feet.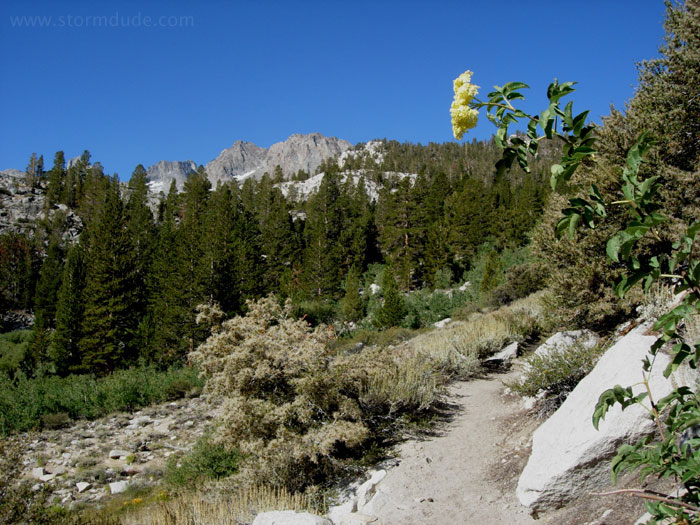 Climbing over 10,000 feet as we head northwest towards Black Lake. We are taking a counterclockwise loop around the Big Pine Lakes.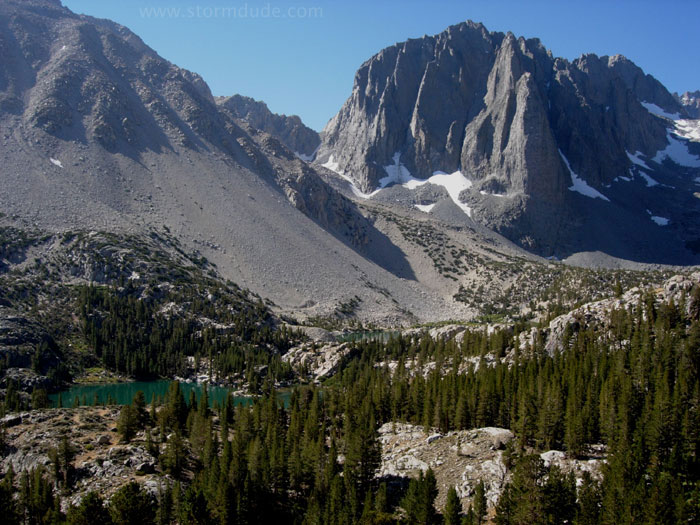 Looking back down at First Lake on the left, with Second Lake barely visible further up the valley. Temple Crag (13,000 feet) dominates the view.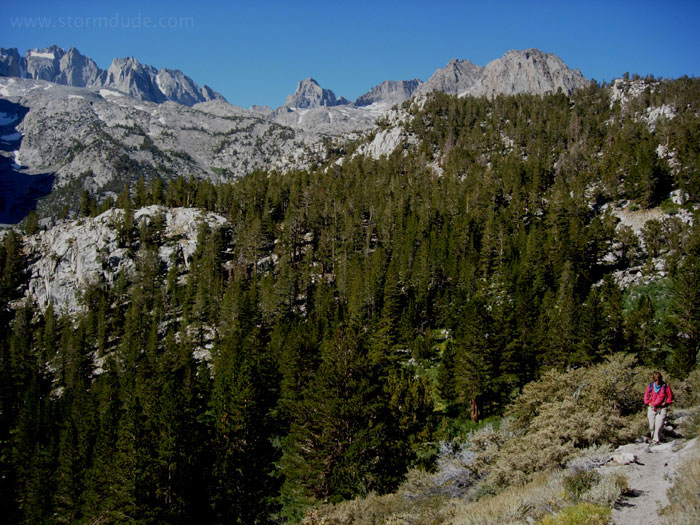 Steep climb up to Black Lake, enjoying the type of scenery that usually requires a multi-day backpacking trip.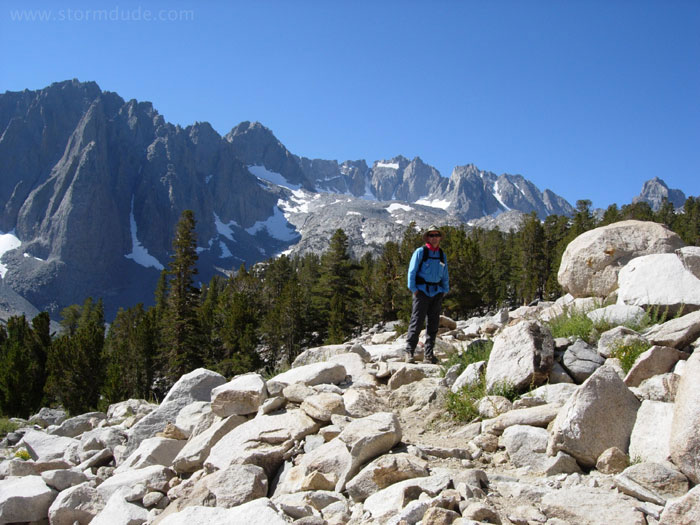 On trail to Black Lake with 14,000-foot peaks in the background.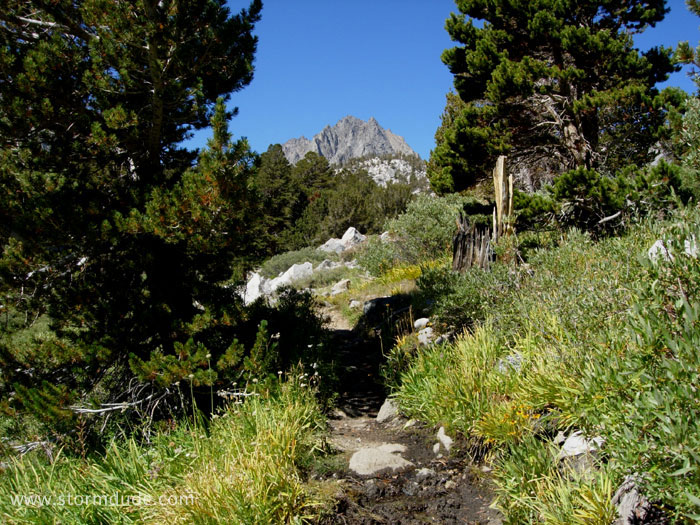 Looking west towards a peak in the Inconsolable Range.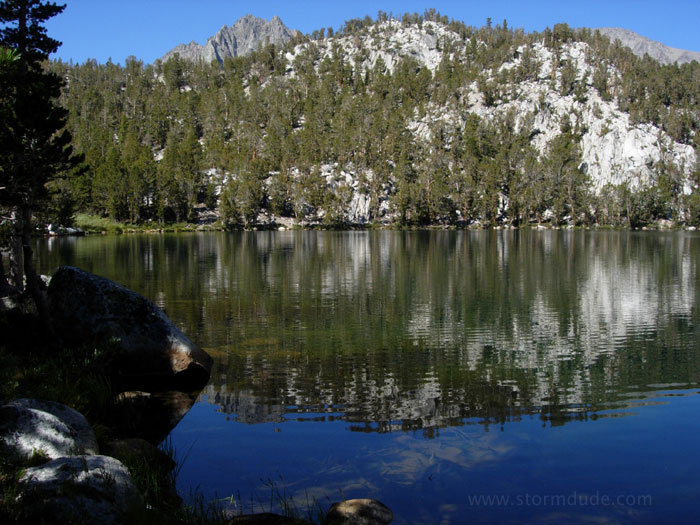 Black Lake at 10,650 feet where we stop for an early lunch.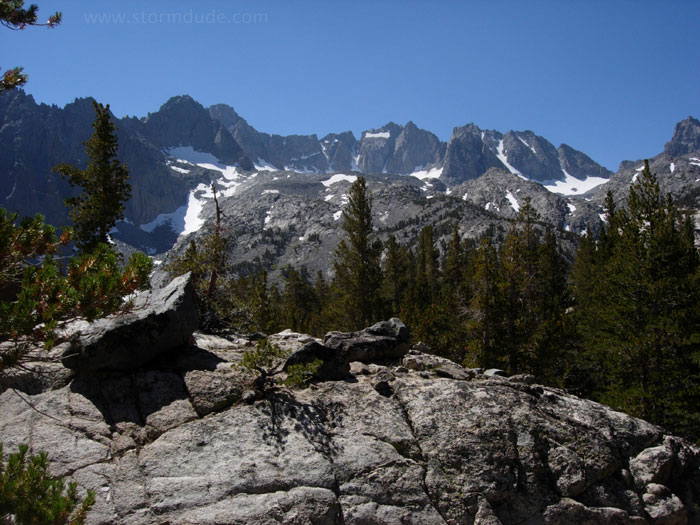 View of the high peaks above Palisade Glacier, including Thunderbolt Peak (14,000 feet) and Mount Sill (14,150 feet).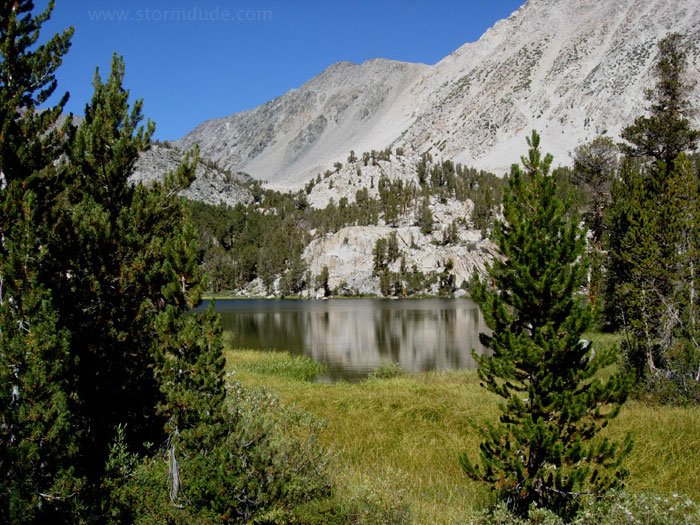 We soon reach Fourth Lake.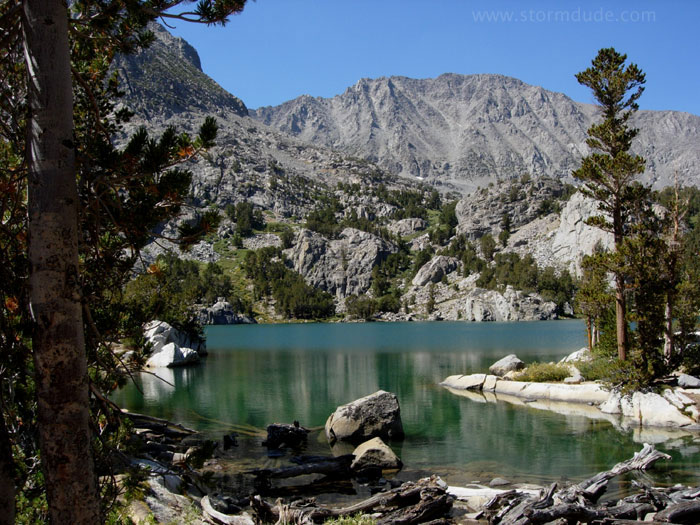 Arriving at Fifth Lake (elevation of nearly 10,800 feet), where we rest for an hour in the warm midday sun.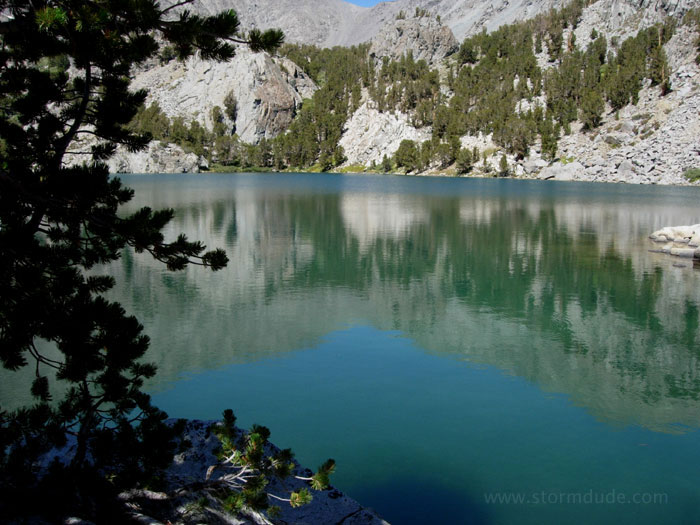 Fifth Lake is glacial fed, creating the intense azure color.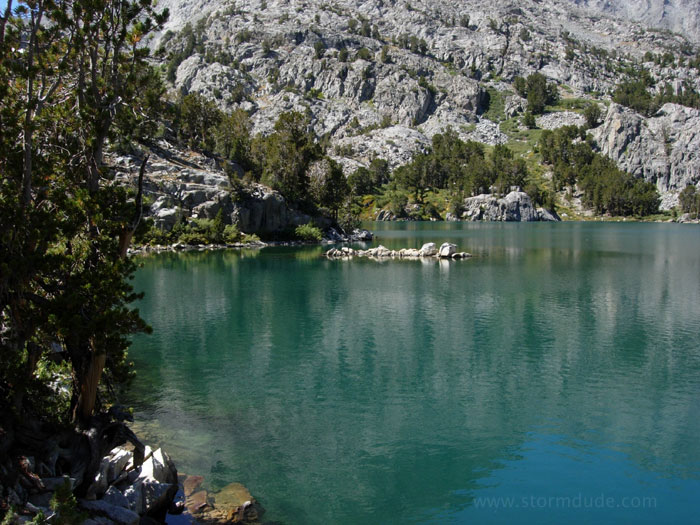 Though popular in the summer, the Big Pine Lakes trail provides us with High Sierra solitude on this mid-September day.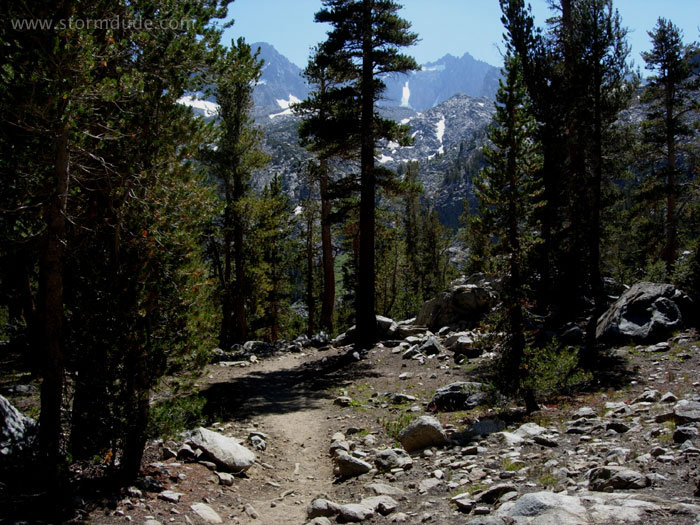 Beginning downhill on the southern half of our Big Pines Lake loop.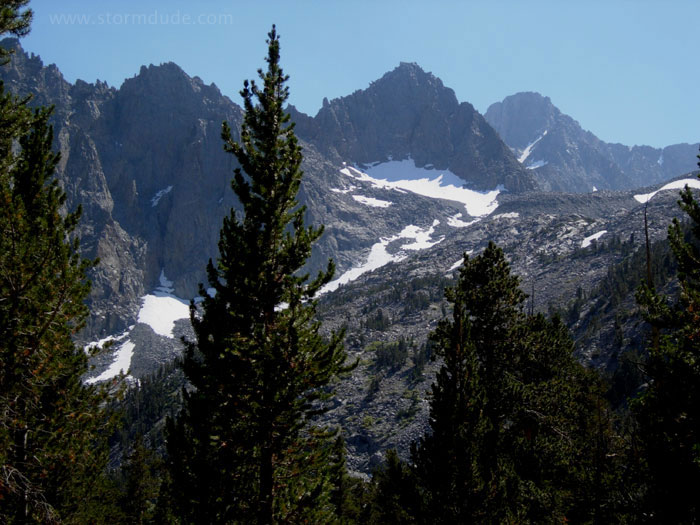 Peaks above Palisades Glacier. With five peaks over 14,000 feet, this is the highest area of the Sierras and home to the first mountaineering school in California.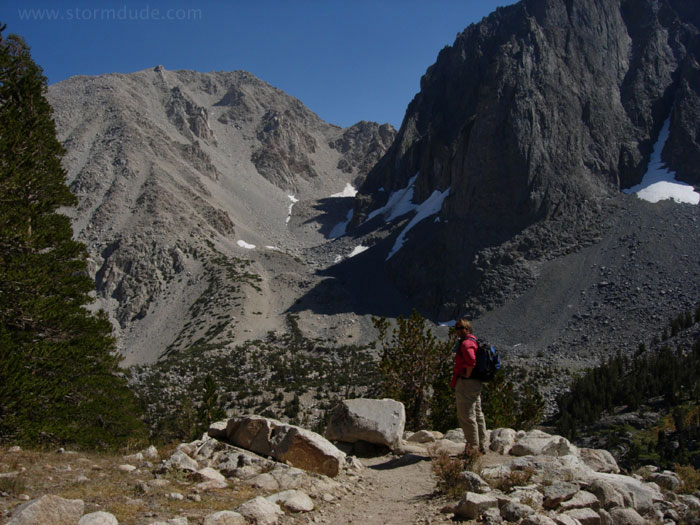 Enjoying the view on the way down.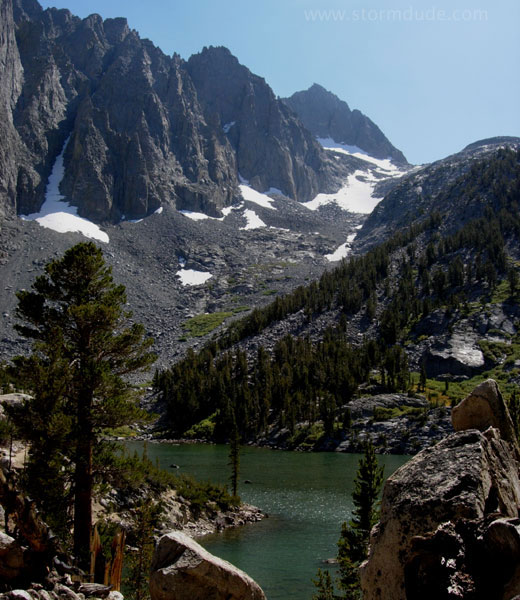 Looking southwest across Third Lake.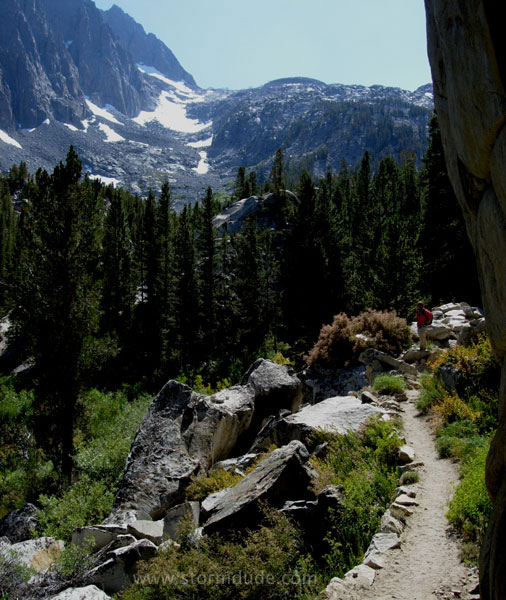 Continuing down from Third Lake.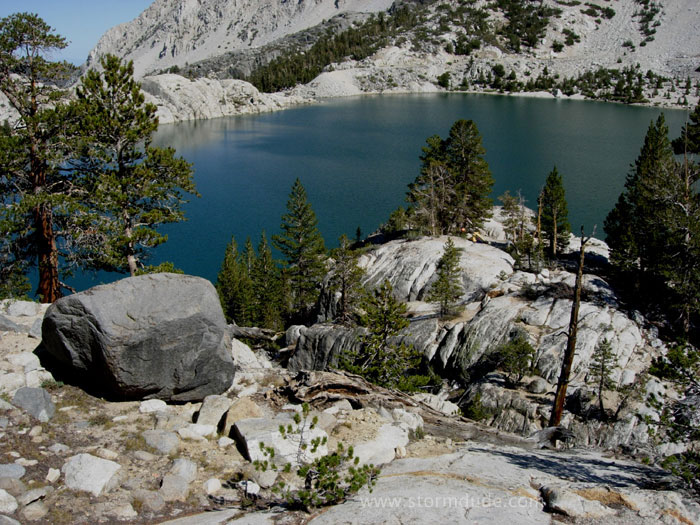 Arriving at Second Lake in mid-afternoon, where we chat with a friendly climber. He is the first person we have seen all day.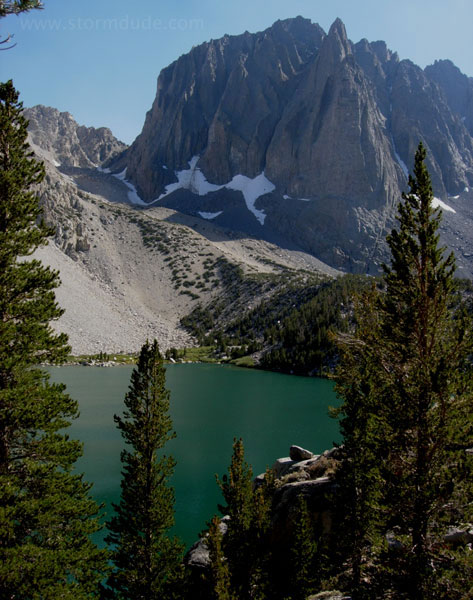 View of Temple Crag.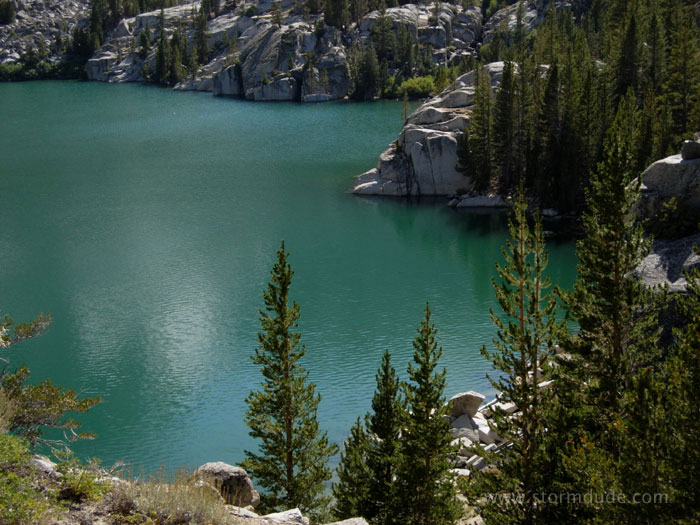 Another view of the lake.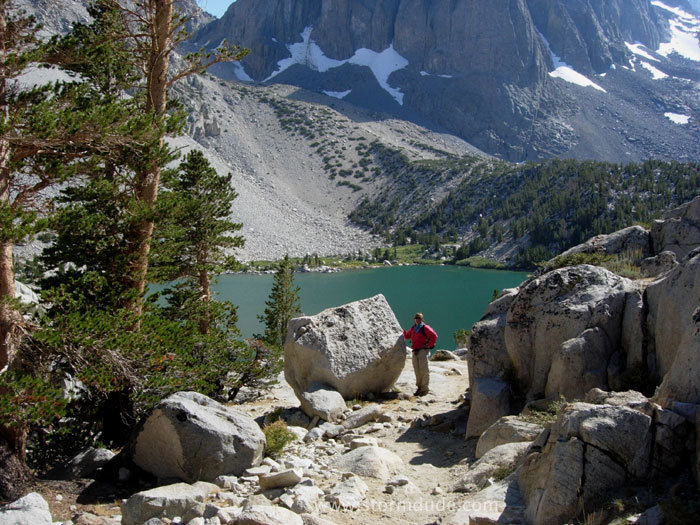 Fantastic Sierra Nevada setting.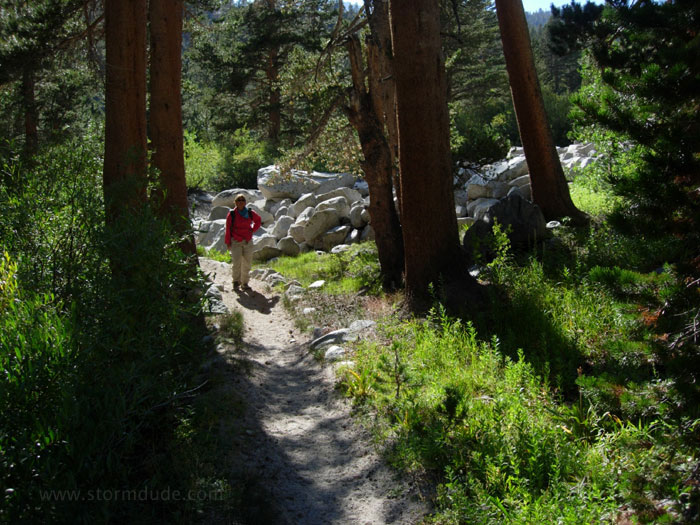 On the way down the canyon as shadows lengthen.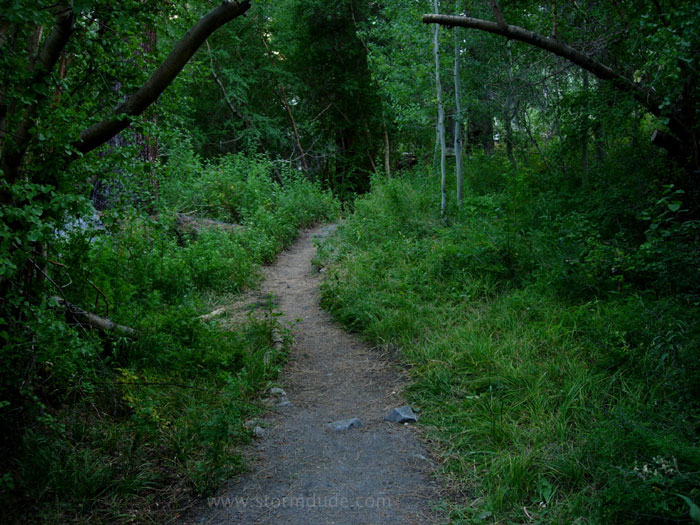 Nearing the bottom of the trail around 5 pm.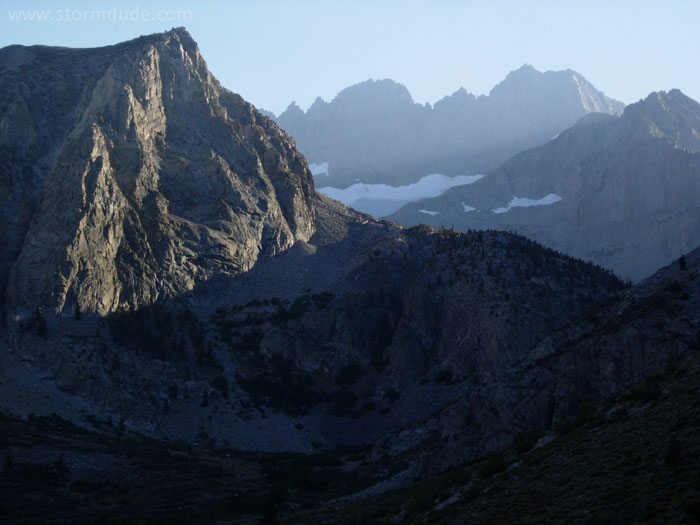 Final view of Palisades Glacier.