Day 1: Agnew Meadow to Ediza Lake (via Shadow Lake)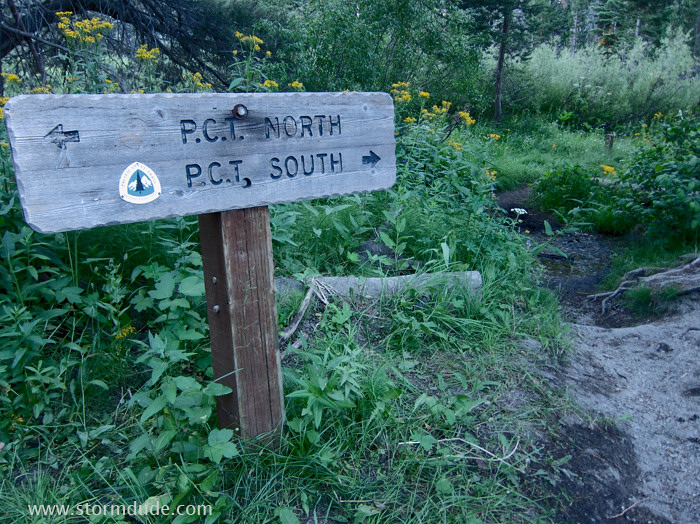 Shortly after leaving the 8300' trailhead at Agnew Meadow, we follow a short segment of the Pacific Crest Trail, then turn north towards Shadow Lake.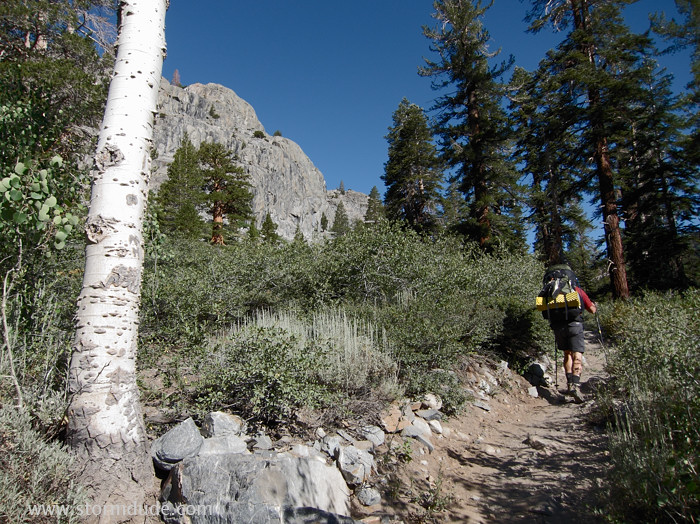 Beginning the climb out of the valley and towards Shadow Lake.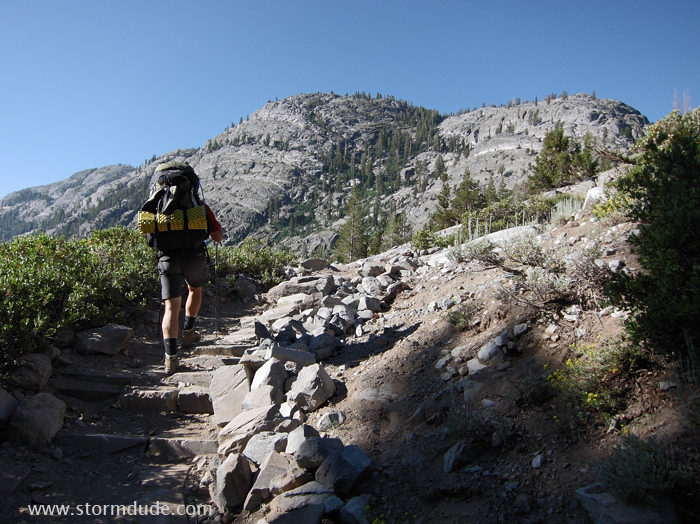 The scenery improves only an hour into the backpack.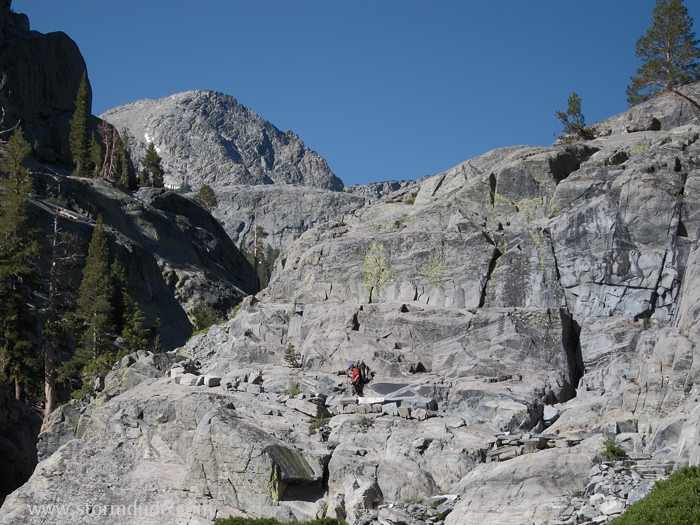 Just below Shadow Lake.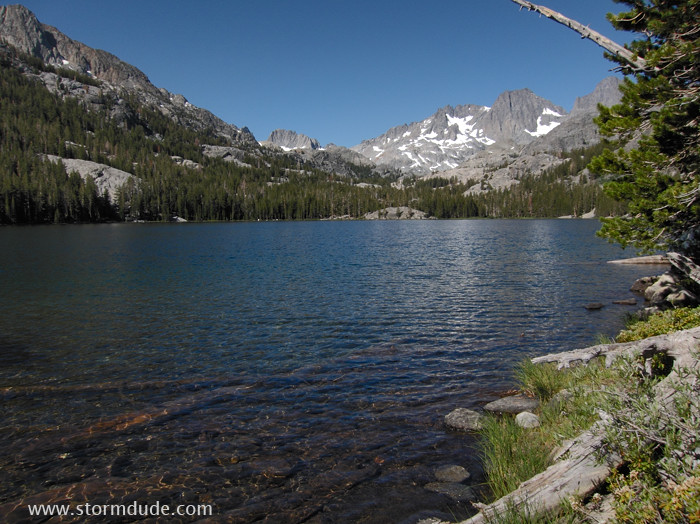 Shadow Lake with Mt. Ritter in the background.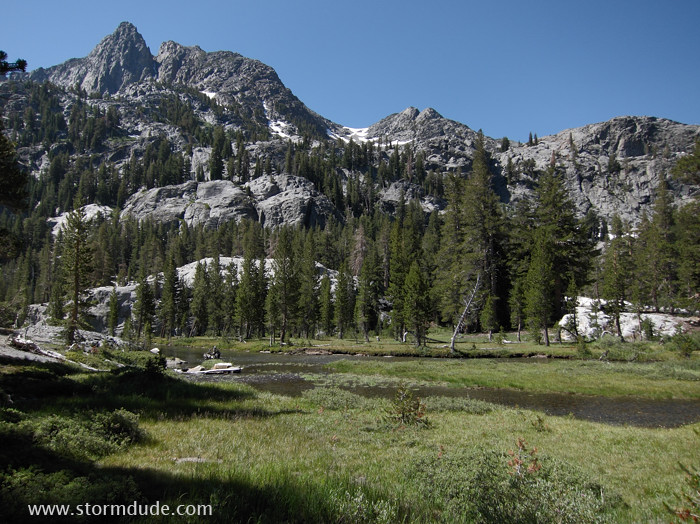 We follow Shadow Creek all the way to Ediza Lake.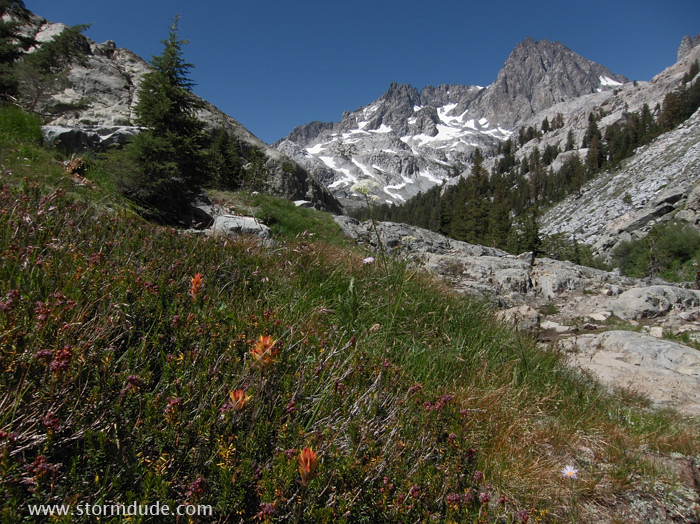 Wildflowers just below Ediza Lake.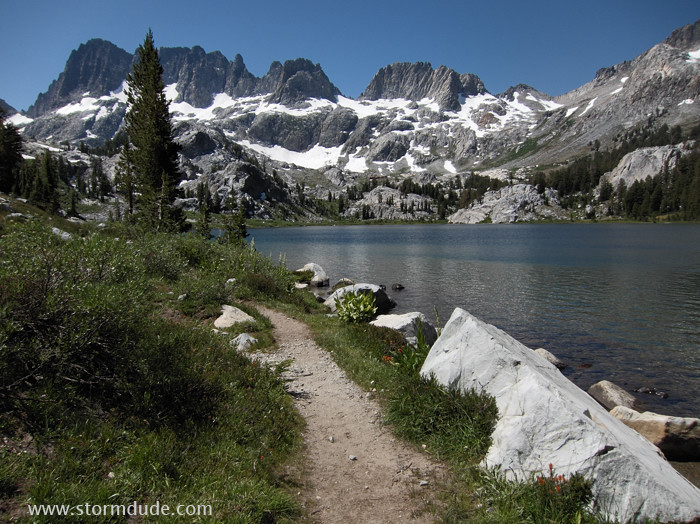 Arriving at 9300' Ediza Lake.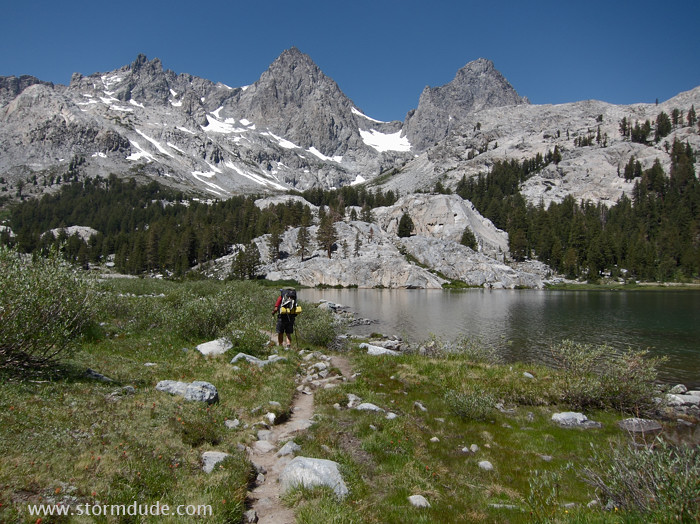 To reach the camping area, we follow the trail around the eastern then northern end.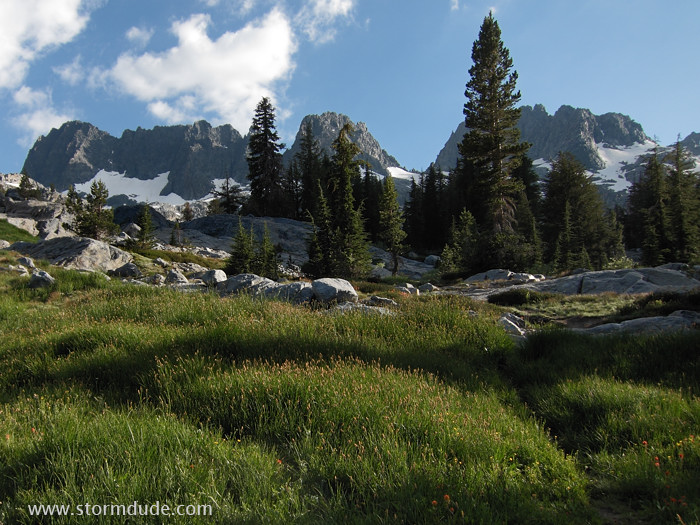 The camping sites in the trees near the creek are taken so we climb up to a small shelf above the lake.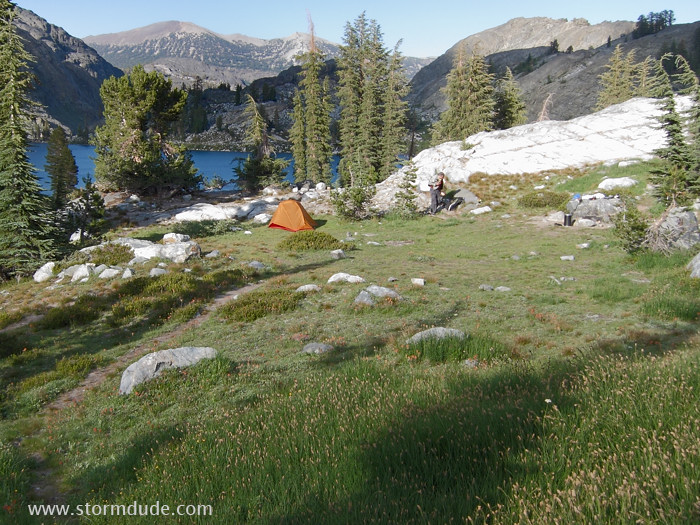 Relaxing above Ediza Lake after a pleasant eight-mile hike with a 1,000-foot gain.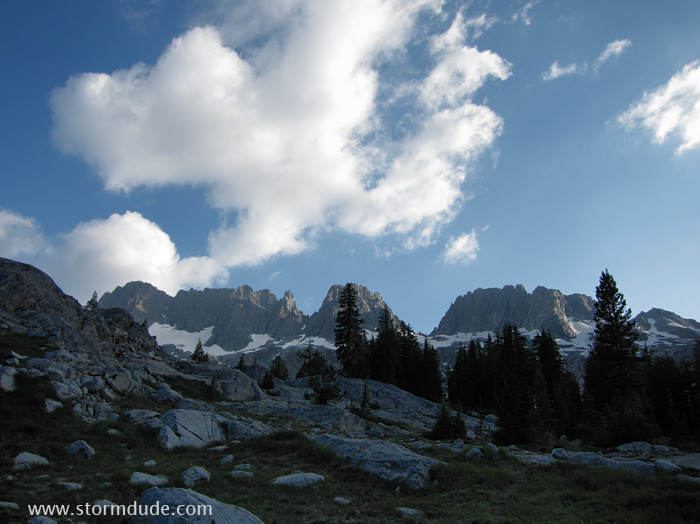 Evening light on the Minarets.