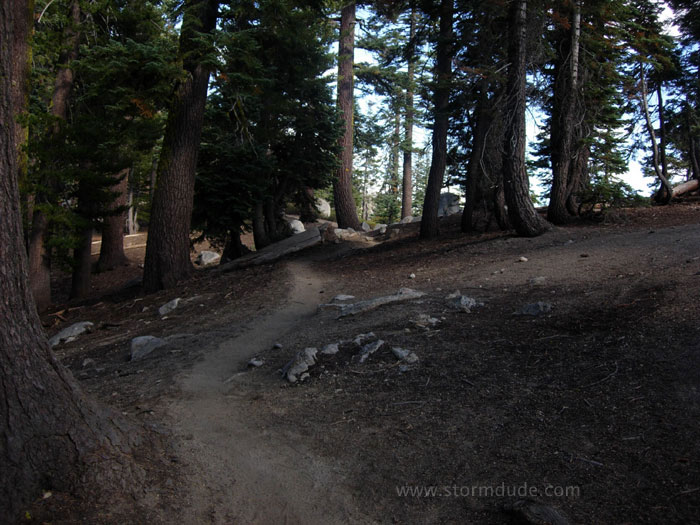 Early September backpacking trip begins at the Wolverton trailhead, elevation 7,100', in Sequoia National Park.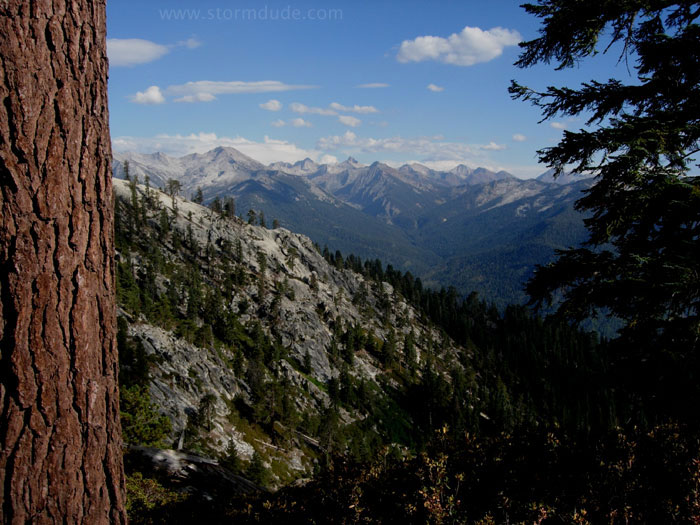 View of the Great Western Divide from Panther Gap, elevation 8,500', only 4 miles from the trailhead.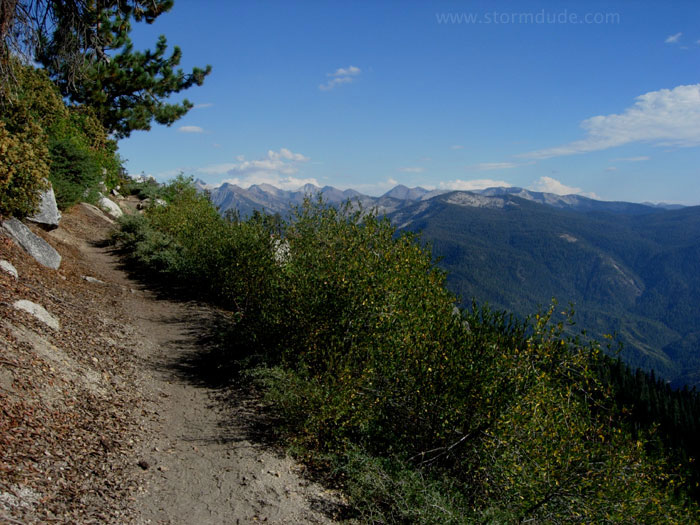 The trail traverses eastward, providing constant views.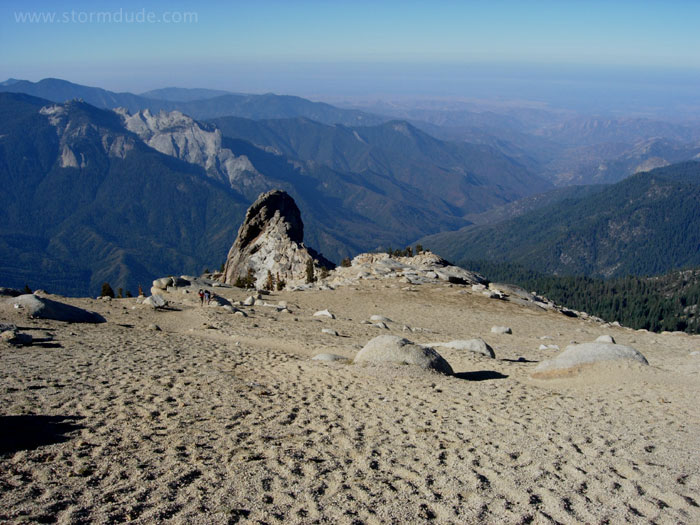 Approaching Alta Peak the next morning.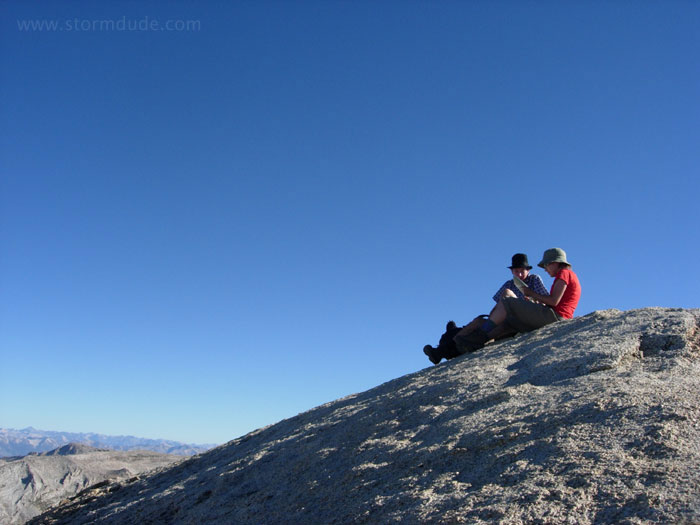 Hikers relaxing on top of the 11,200' peak.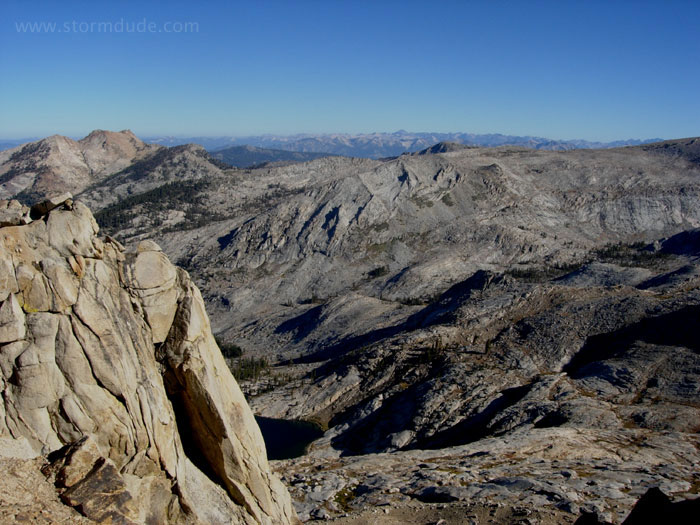 Incredible 360-degree panorama, including this view towards the east. Mt. Whitney is visible in the far distance.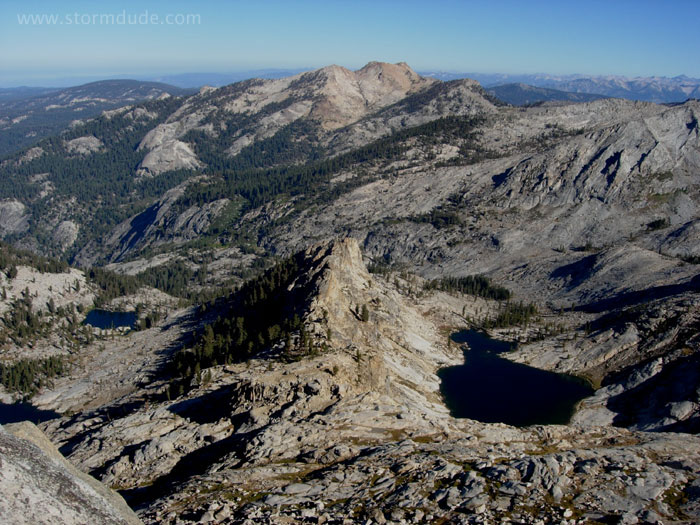 Looking north with Pear, Emerald and Aster lakes below.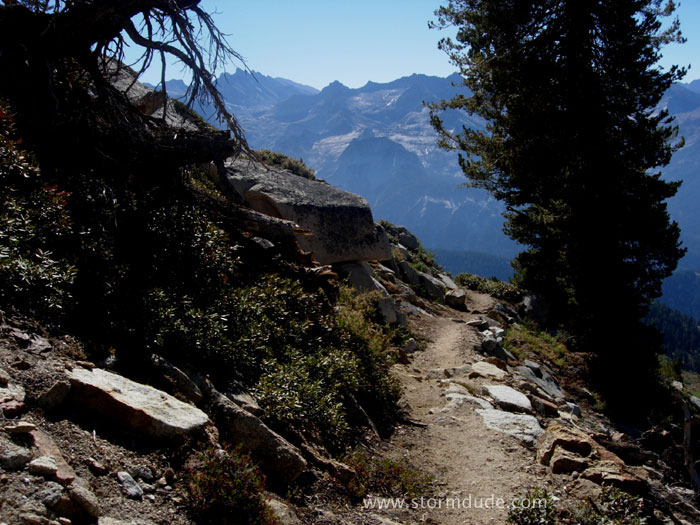 The trail down from Alta Peak.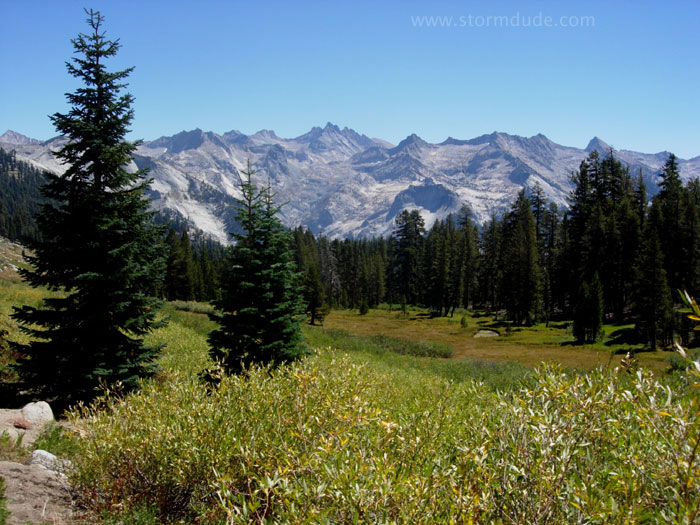 Entering Alta Meadow.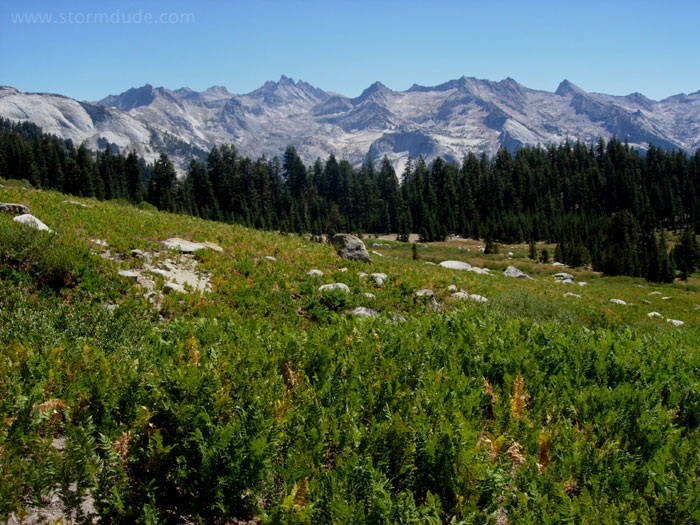 Among the best scenery in the southern Sierras.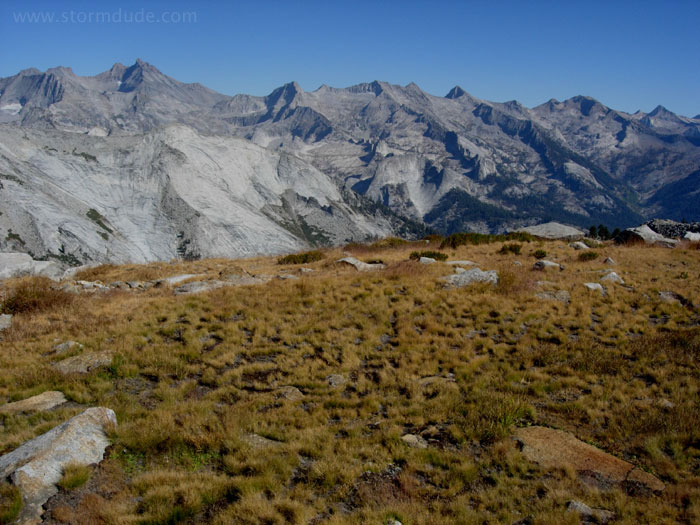 Great views above 10,000' on the way to Moose Lake.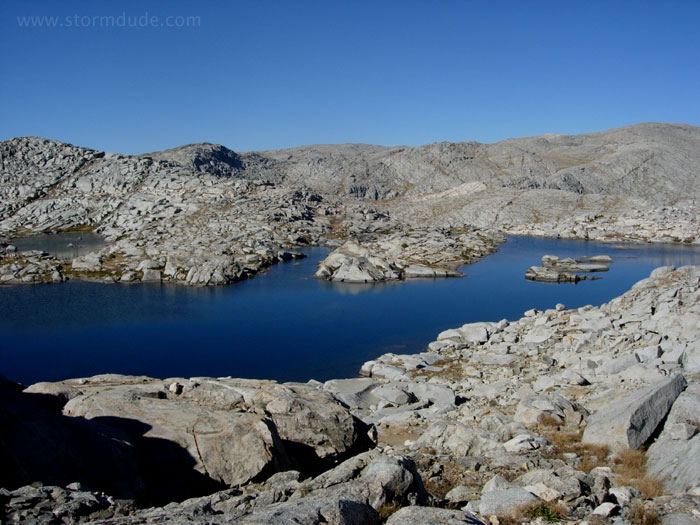 The end of a long afternoon of trail-finding.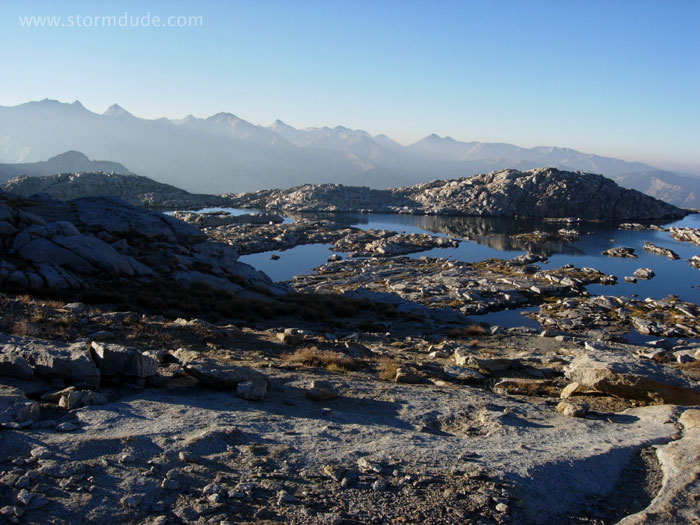 Moose Lake early the next morning.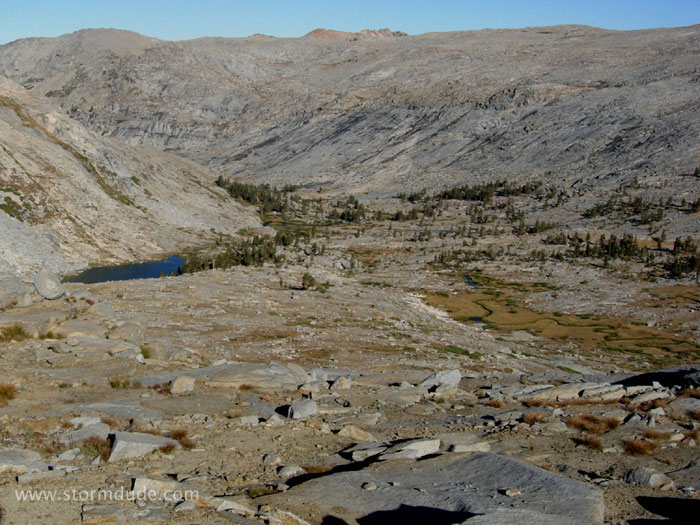 Descending cross-country through the barren Tablelands.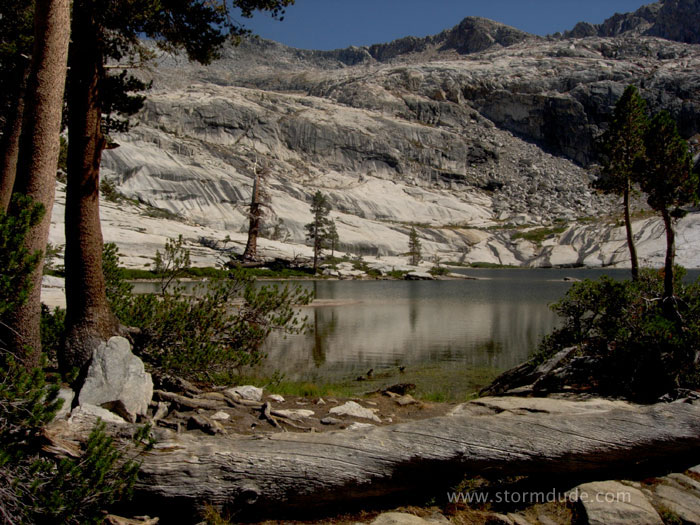 Idyllic Pear Lake at 9,510'. The water temperature is ideal for a refreshing afternoon swim.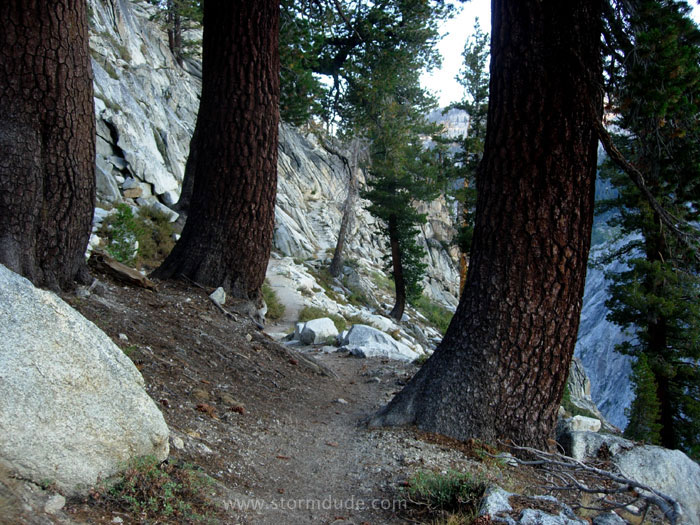 Next morning along the Watchtower trail.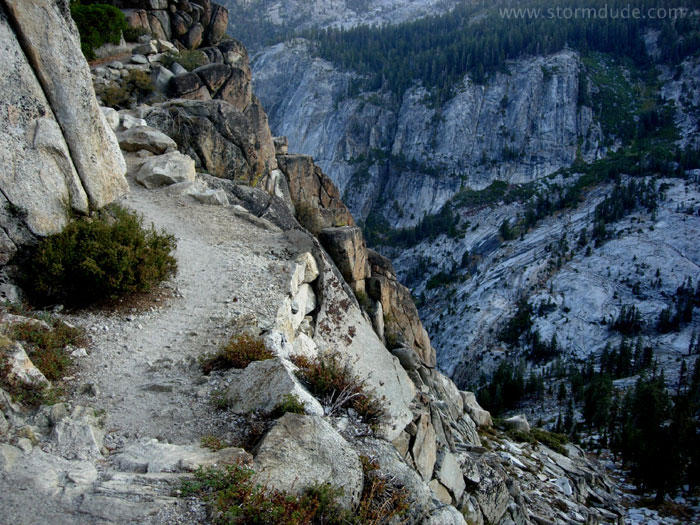 Narrow trail with a sheer drop helps focus one's attention.
Early morning sun adds to the ambiance.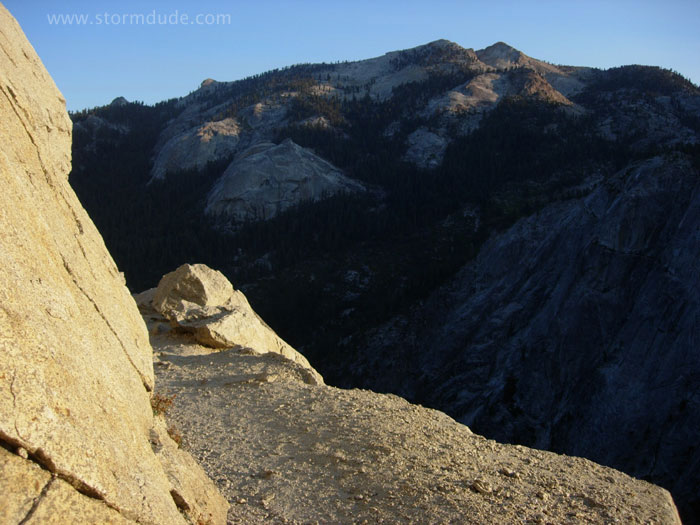 It looks more dangerous than it is, although I wouldn't want to get caught here during a thunderstorm.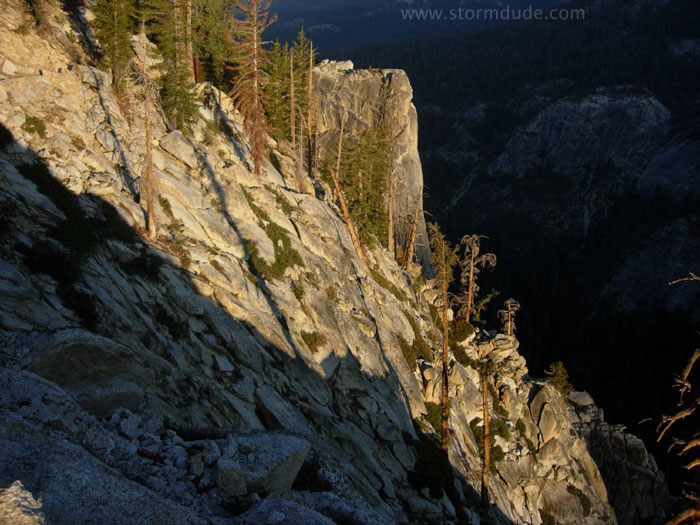 More dramatic views.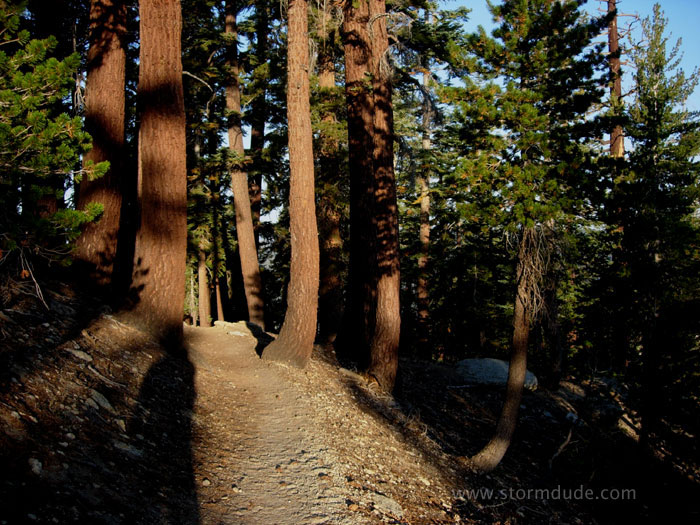 Back into the forest on the way down to the trailhead.