Day 1: Piute Pass Trailhead to Upper Golden Trout Lake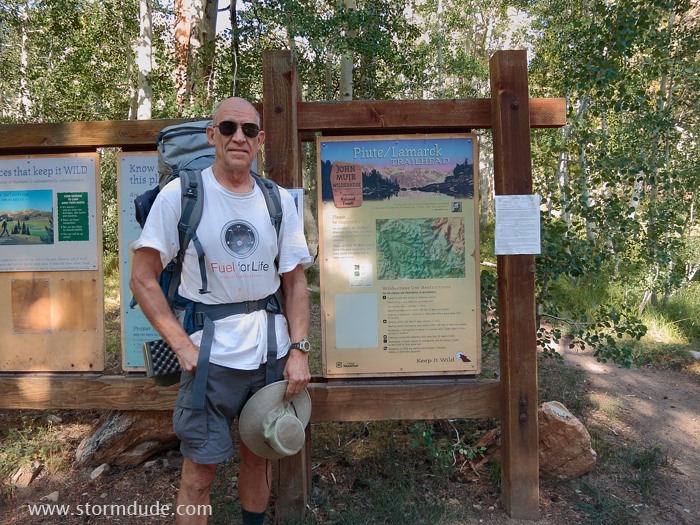 My cousin Mike in front of trailhead sign at 9300 feet, the start of a seven-day trip from North Lake to Pine Creek trailhead (we had left a car at the other trailhead). With dayhikes, we'll cover about forty miles.
Steve is in the lead as we head into the high country of the eastern Sierra. The Piute Pass trailhead is twenty miles southwest of Bishop.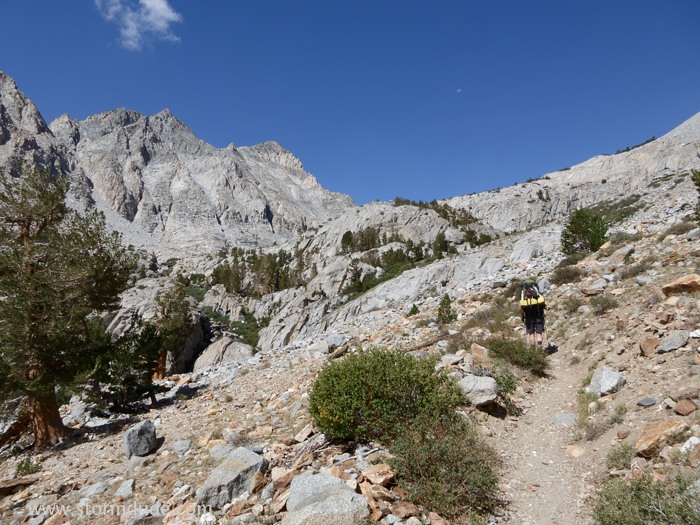 By mid-morning we're already into rugged High Sierra scenery.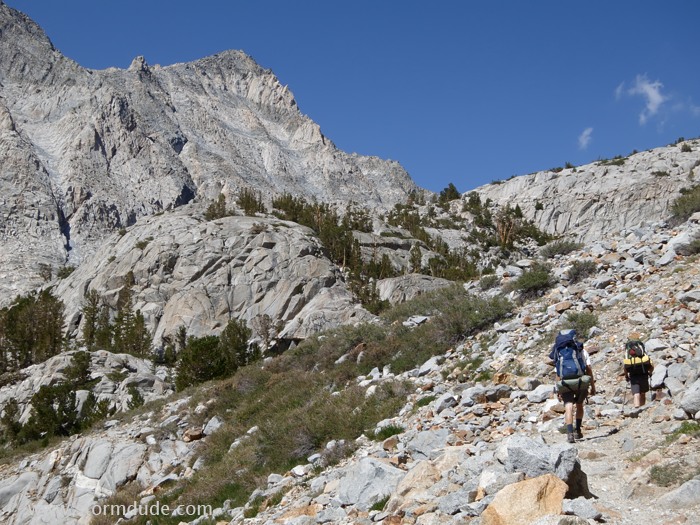 Now over 10,000 feet. Fortunately we had spent two nights at 9400 feet to acclimatize.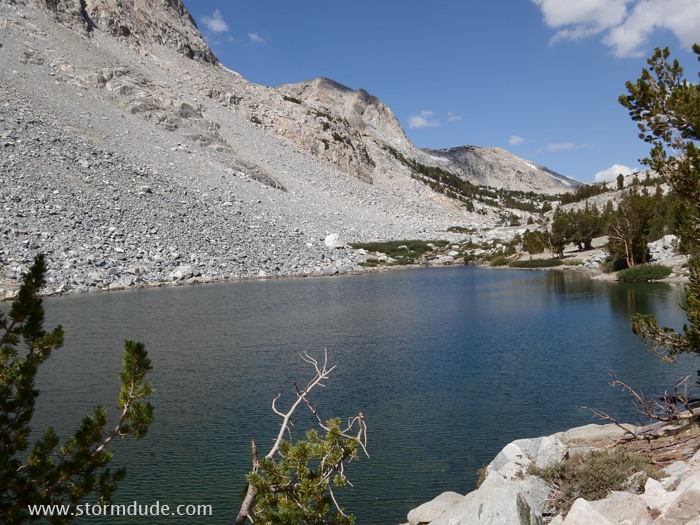 Loch Leven Lake at 10,700 feet.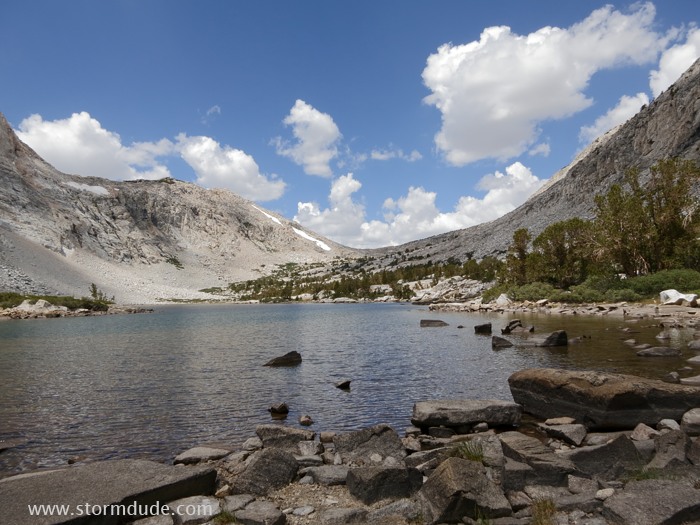 We take a long rest stop at 11,000-foot Piute Lake before heading on towards the pass.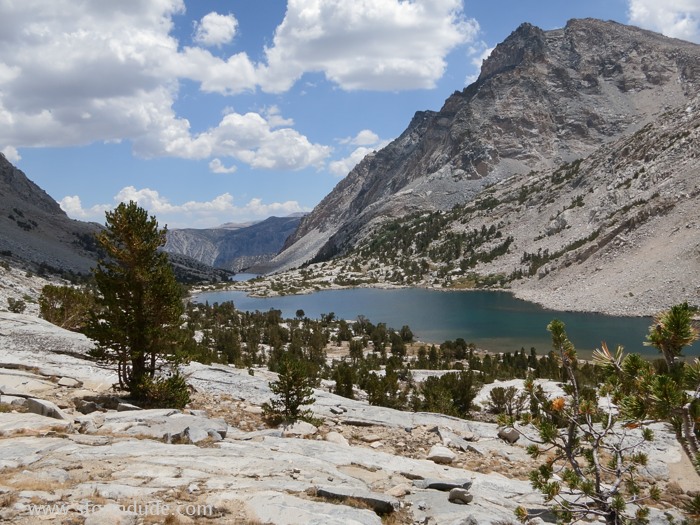 Looking back down at the two lakes on this gorgeous early August day.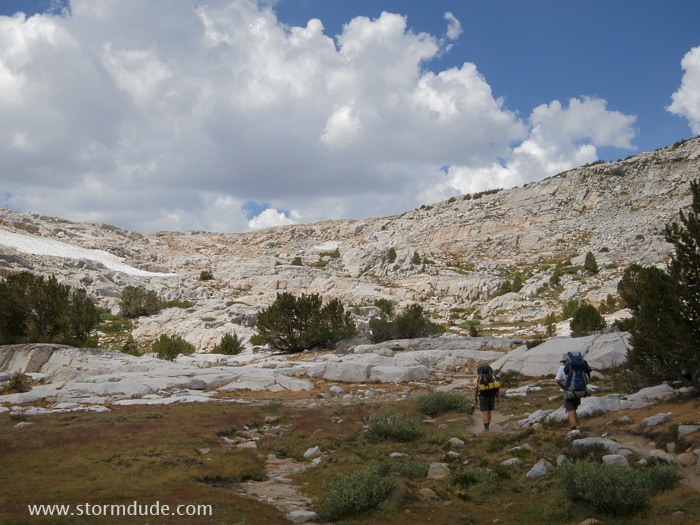 Piute Pass is soon in sight.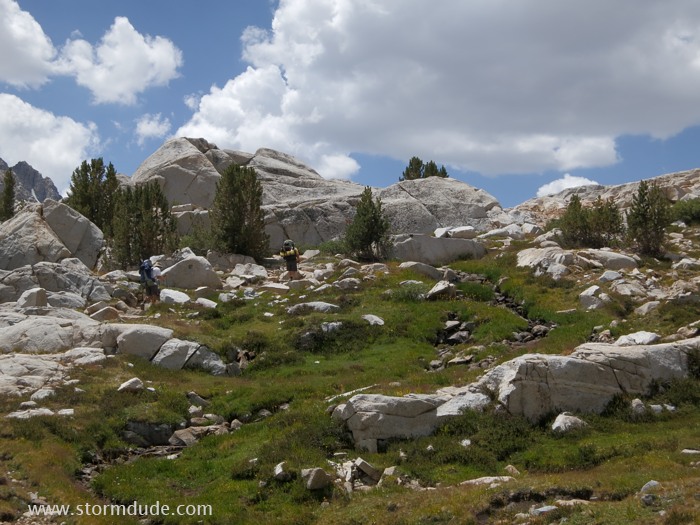 Final verdant stretch to the 11,400-foot pass.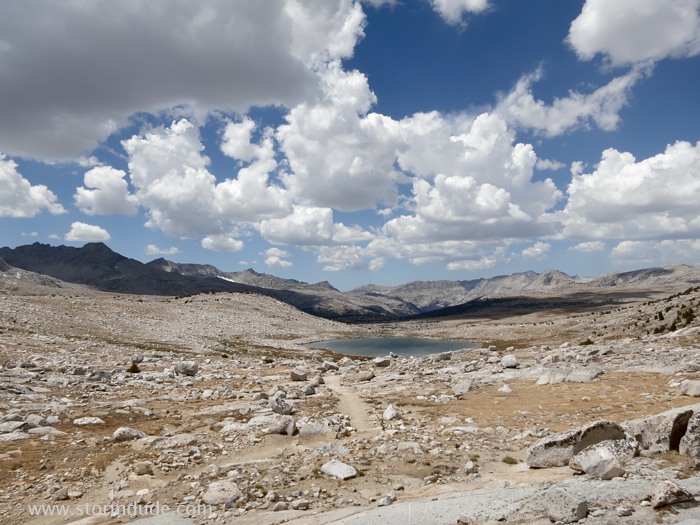 On top of the pass, looking west across Summit Lake.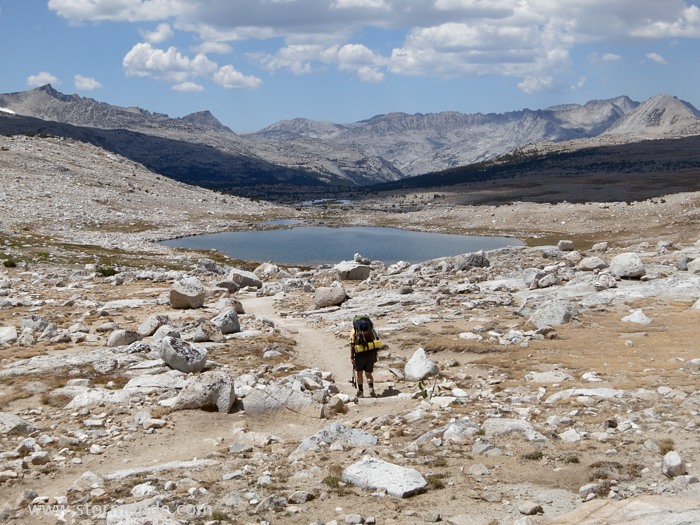 In the distance, Glacier Divide is on the left and the Pinnacles on the right.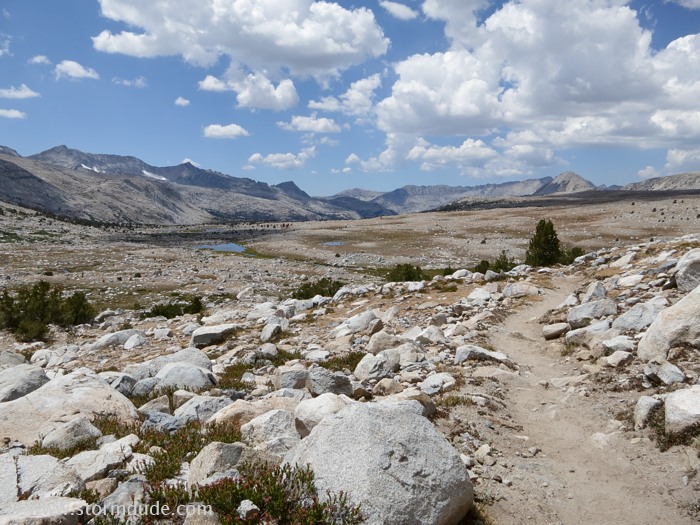 A gentle descent towards Upper Golden Trout Lake.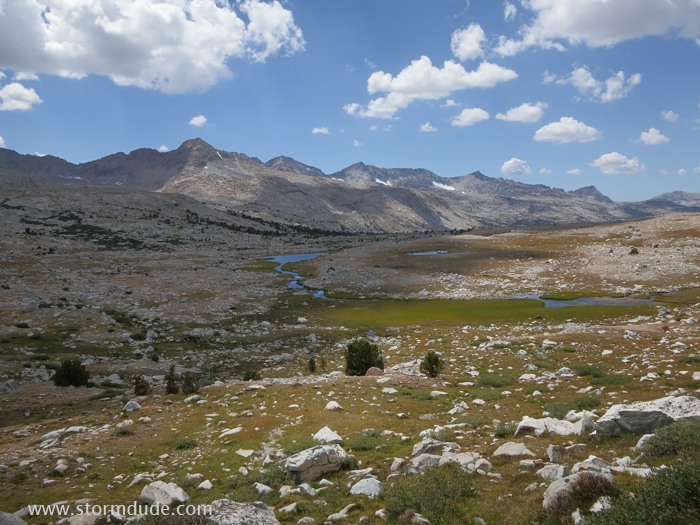 We skirt the meadow just above the two lakes (no camping at Lower Golden Trout Lake).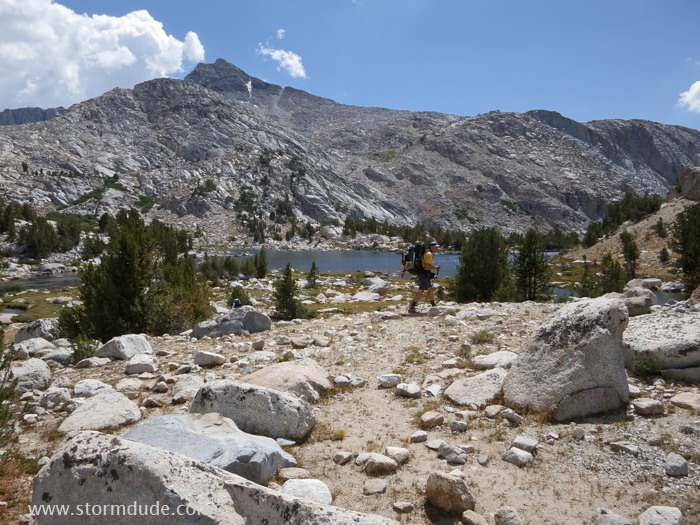 Looking for a campsite on the bench on the northeast side of the upper lake.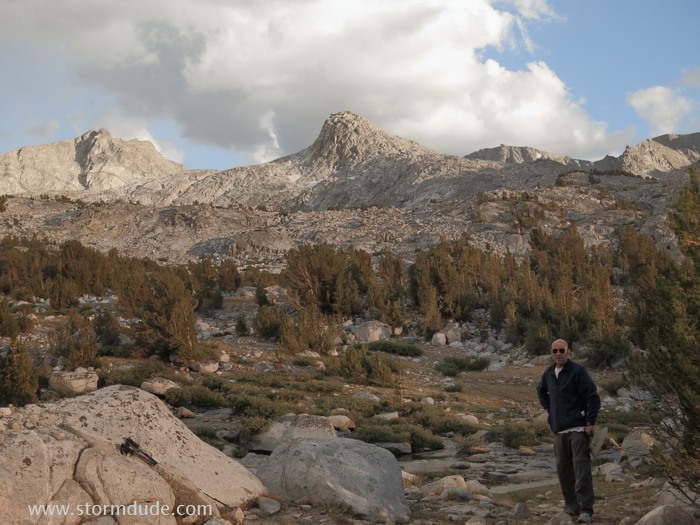 Enjoying the evening at 10,800 feet.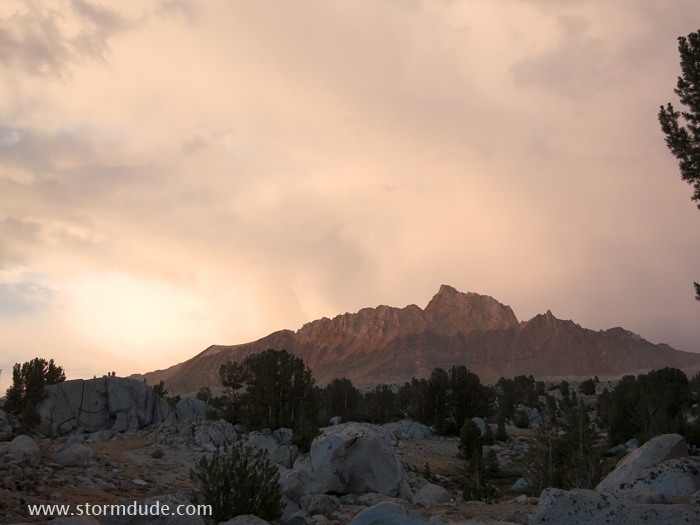 Showers along the Sierra Crest but we stay dry.