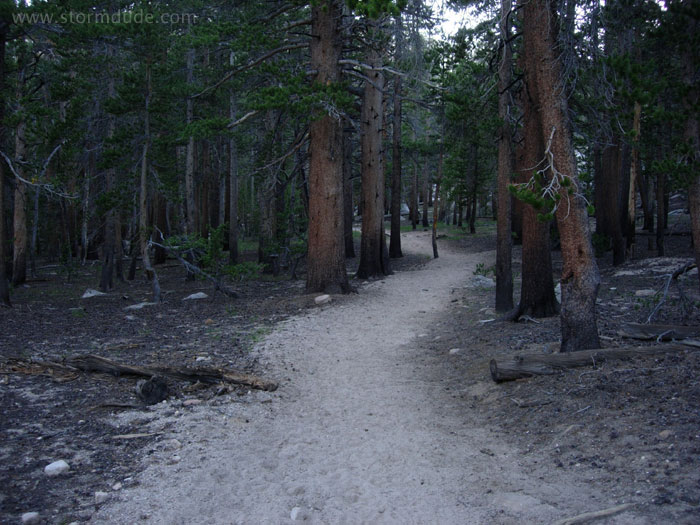 Beginning of early August backpacking trip from 10,000-foot Cottonwood trailhead in Horseshoe Meadows (southwest of Lone Pine).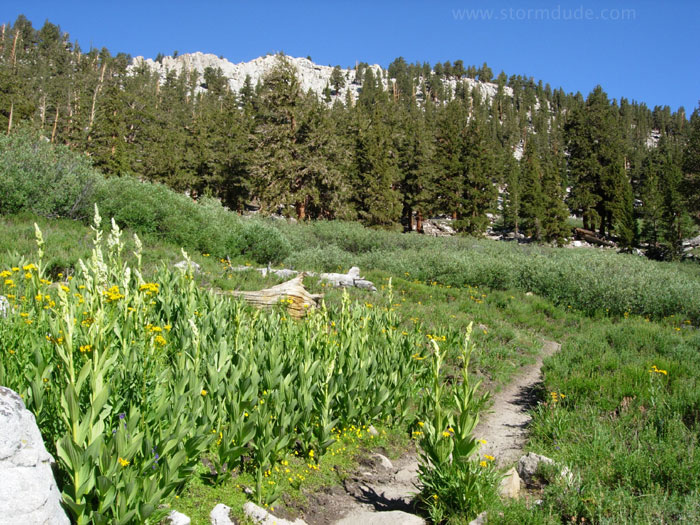 Heading up to Cottonwood Pass after camping 1.5 miles in from the trailhead.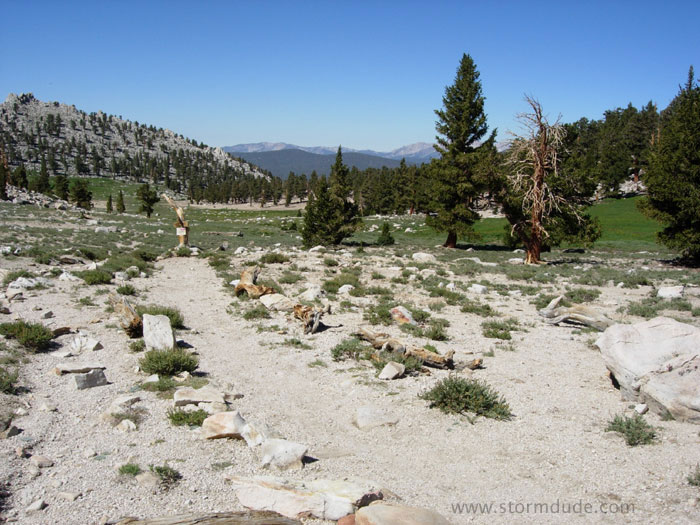 It's an easy climb to Cottonwood Pass, elevation 11,100'.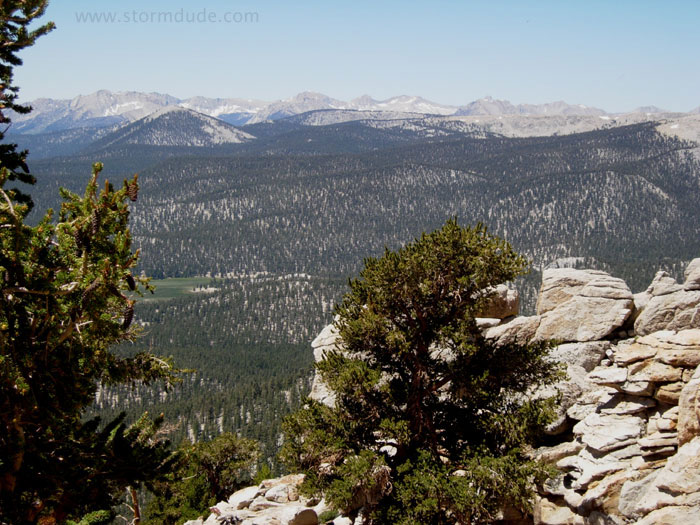 Heading north on the Pacific Crest Trail, enjoying panoramic views of the Great Western Divide.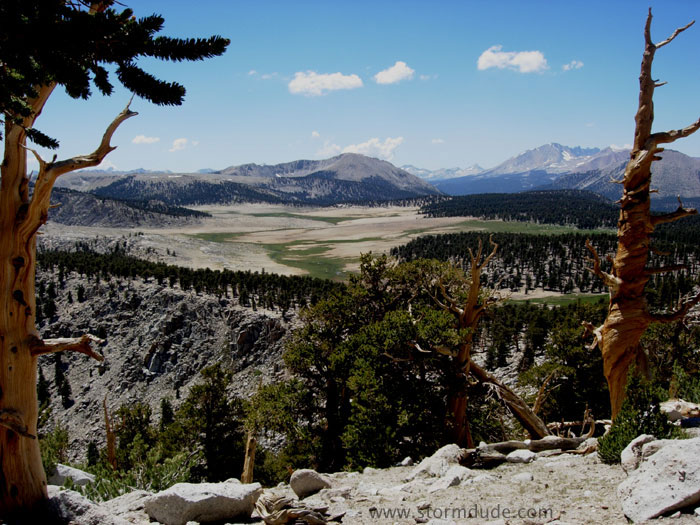 Non-stop views make this an enjoyable first day.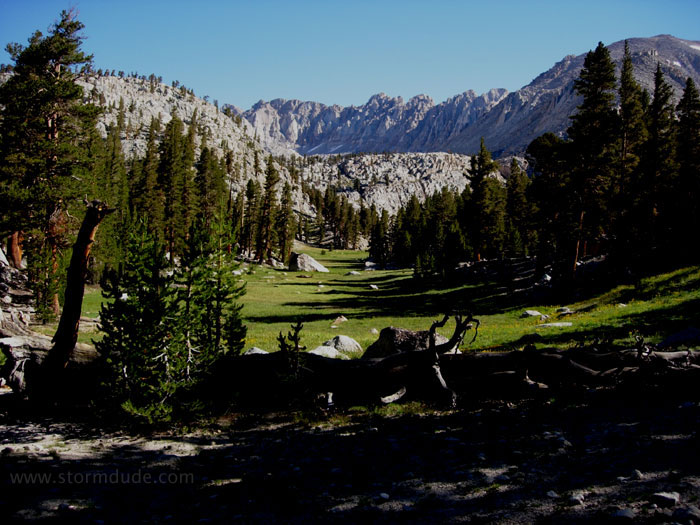 Most of the trail is between 11,200' and 11,500'.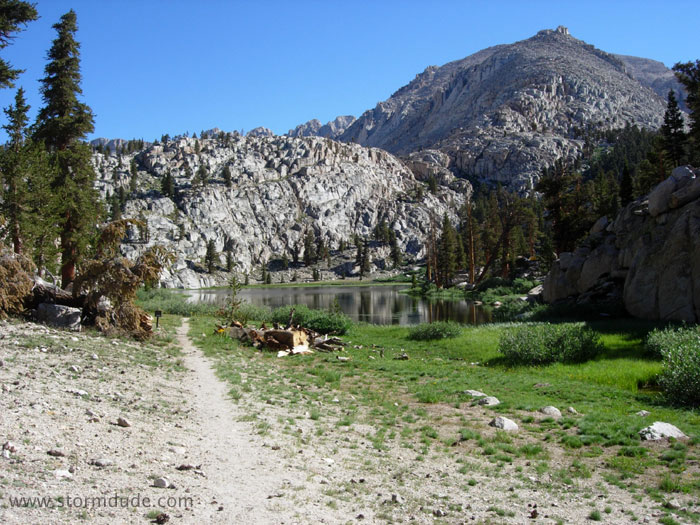 Arriving at Chicken Spring Lake for lunch.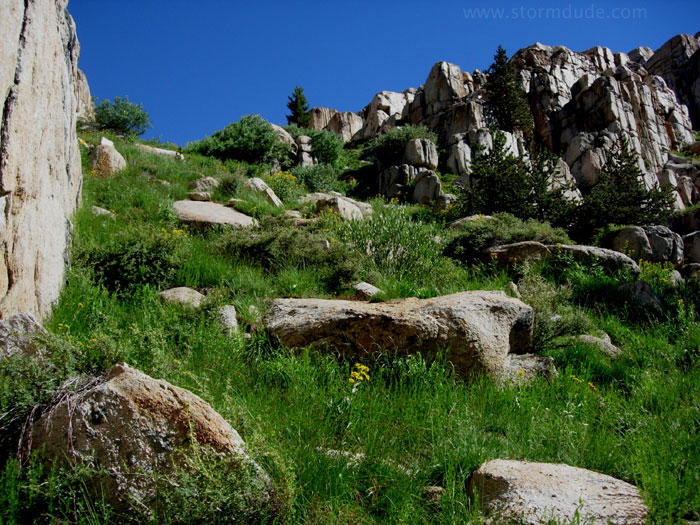 After a night near the New Army Pass trail intersection, the real fun begins with a cross country hike above Soldier Lakes.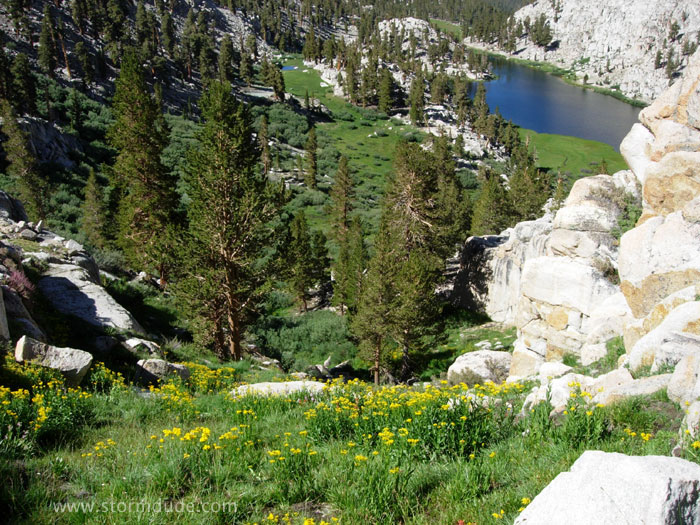 Looking back down the steep gully.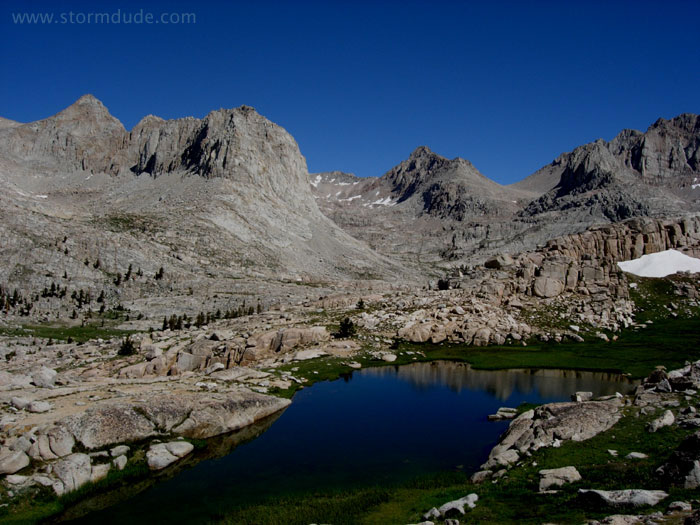 Wonderful scenery at 11,500'.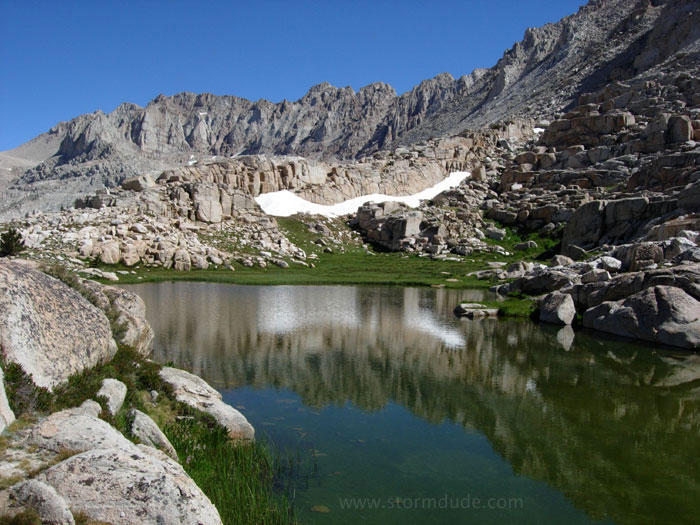 Classic High Sierra setting with easy access to L.A.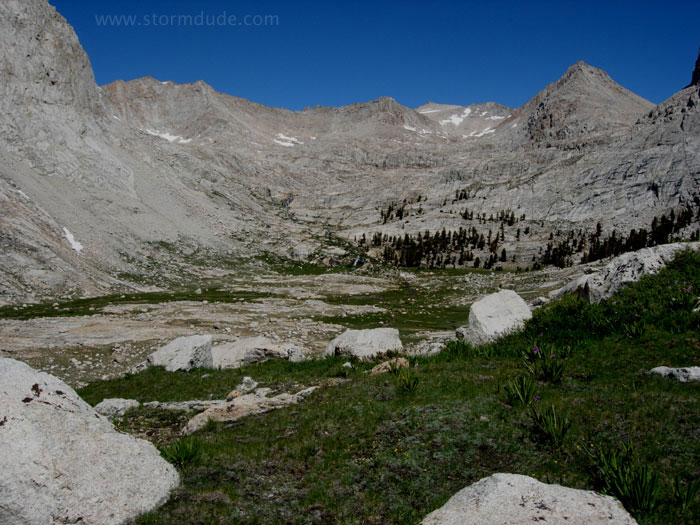 Traversing north towards Iridescent Lake.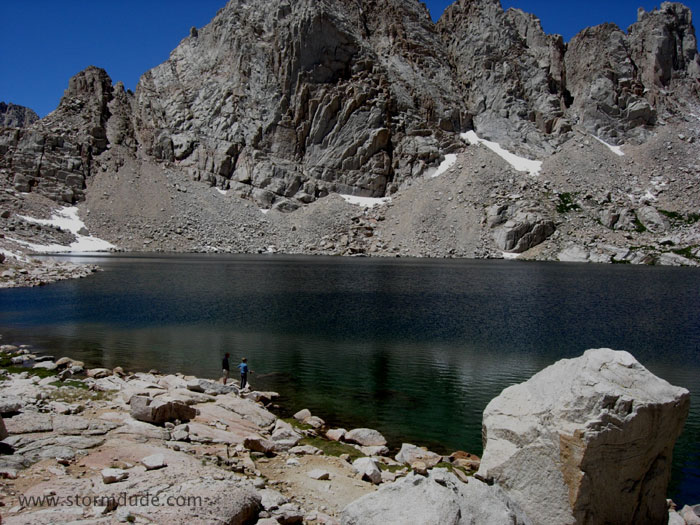 Remote Iridescent Lake, elevation 11,924'.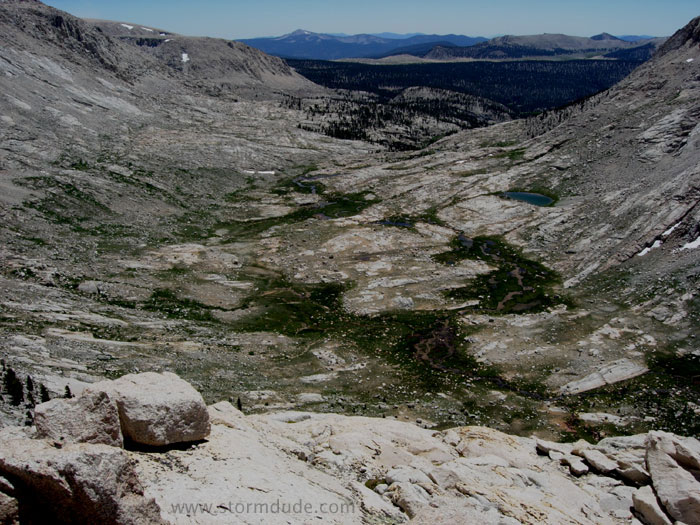 Headwaters of Rock Creek.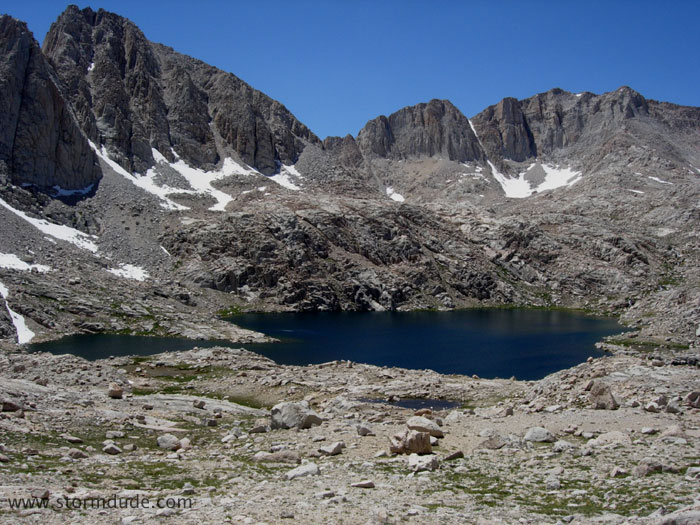 View of Sky Blue Lake during the cross-country shortcut southwest of Iridescent Lake.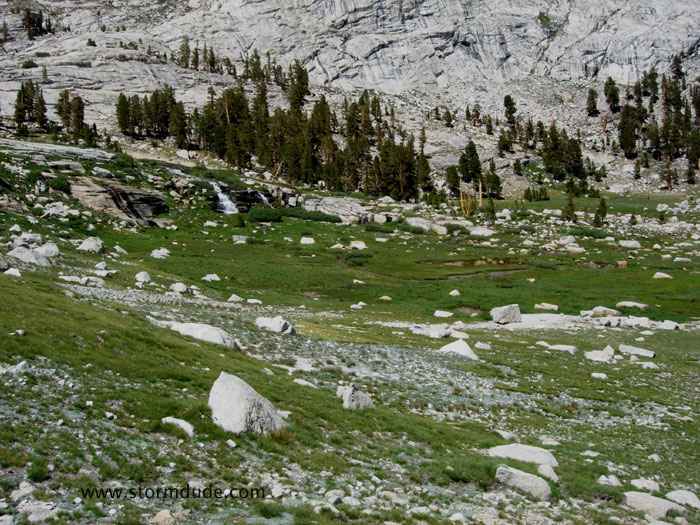 Verdant meadow in the Sierra high country.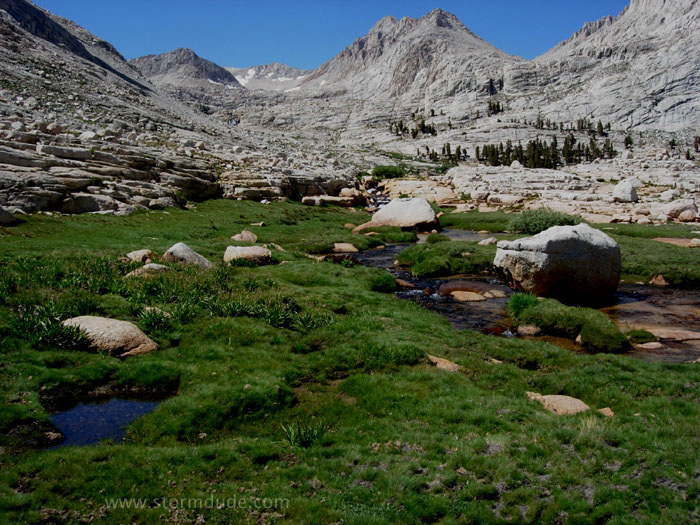 Warm sunshine, cool brook for soaking tired feet, indescribable stillness of a remote alpine meadow, breathtaking scenery: the Sierras at their best.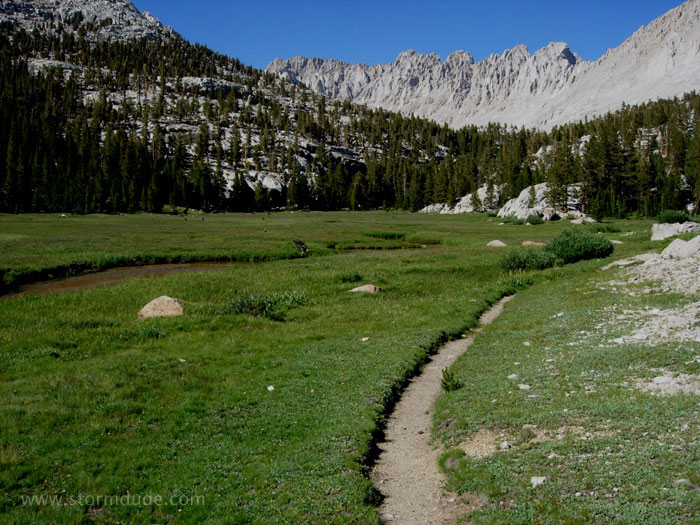 Looking back up Rock Creek during the hike down.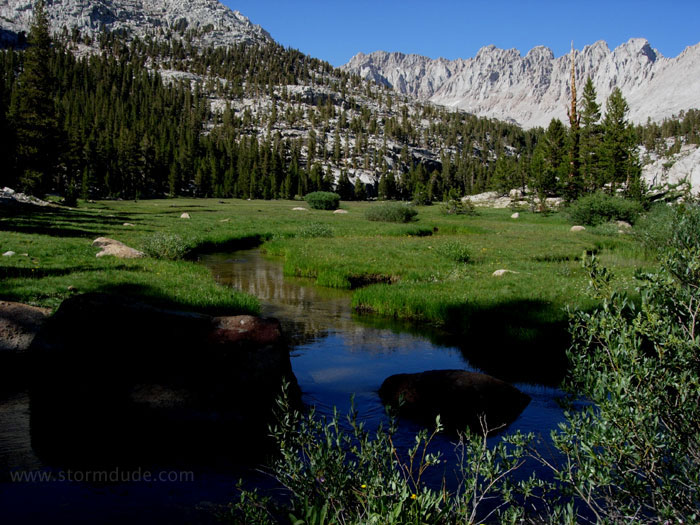 Pleasant hike down to the New Army Pass trail and a good campsite in the forest.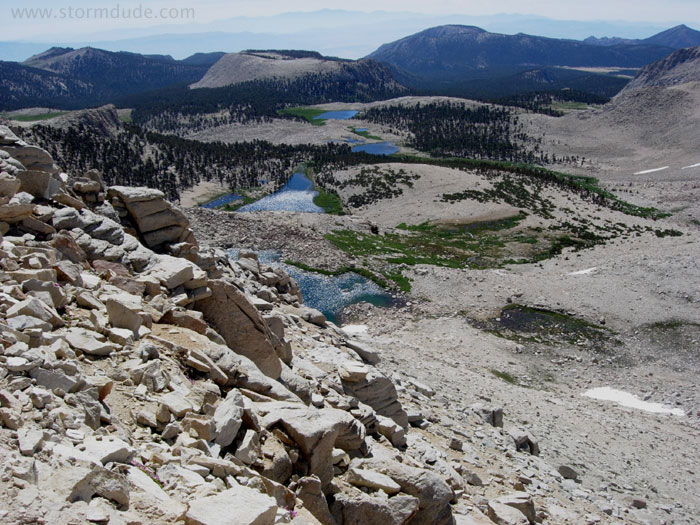 After a tough slog up New Army Pass the next morning, a spectacular view towards the southwest.
Great views all the way down.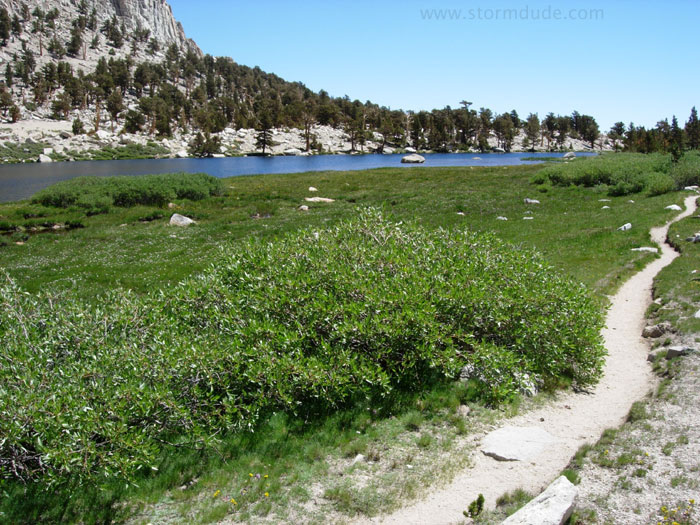 One of more than a dozen lakes in the Cottonwood Lakes area.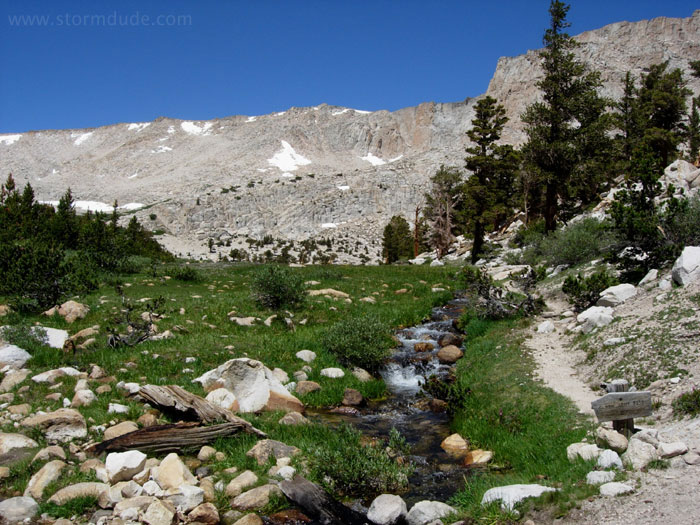 One of many trails to the various lakes.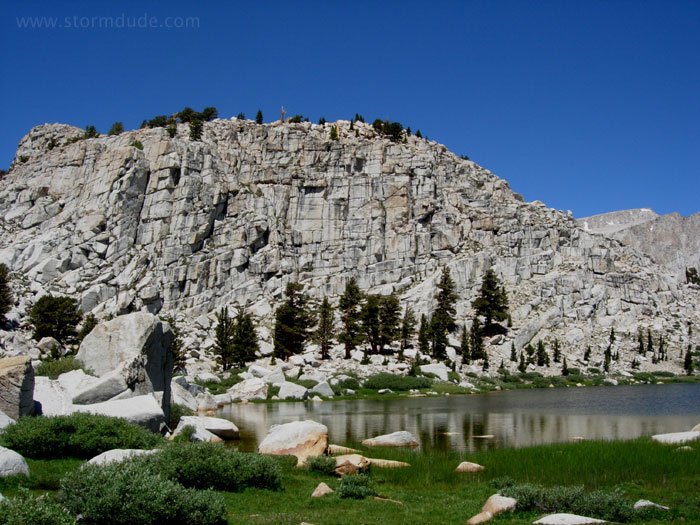 This is very accessible and scenic high country with no passes to cross.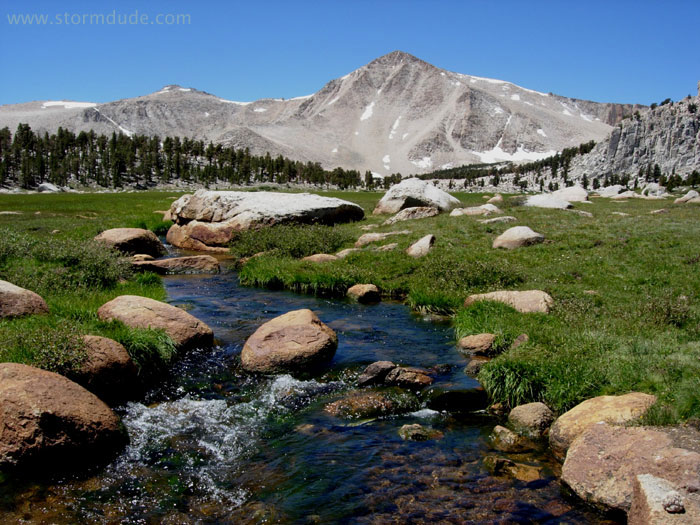 Last day of the trip before hiking back to the trailhead the next morning. This is a wonderful 4-5 day backpacking trip, although like most eastern Sierra trails, it is much more fun if you first get acclimatized.