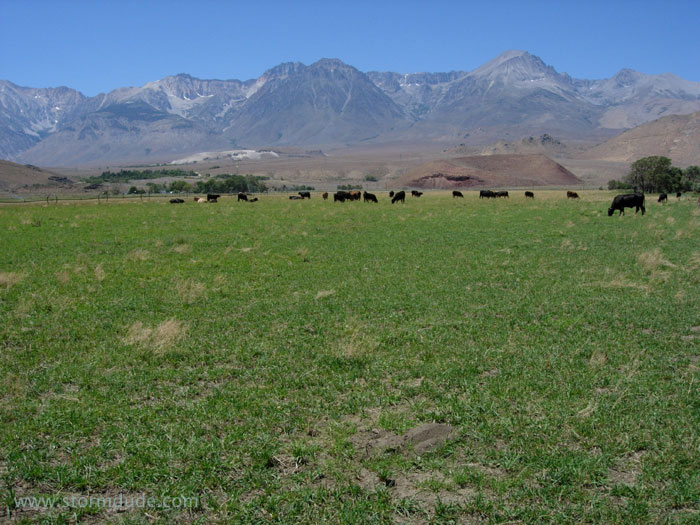 Pastoral setting along the eastern Sierra on the way to an early August backpacking trip southwest of Bishop.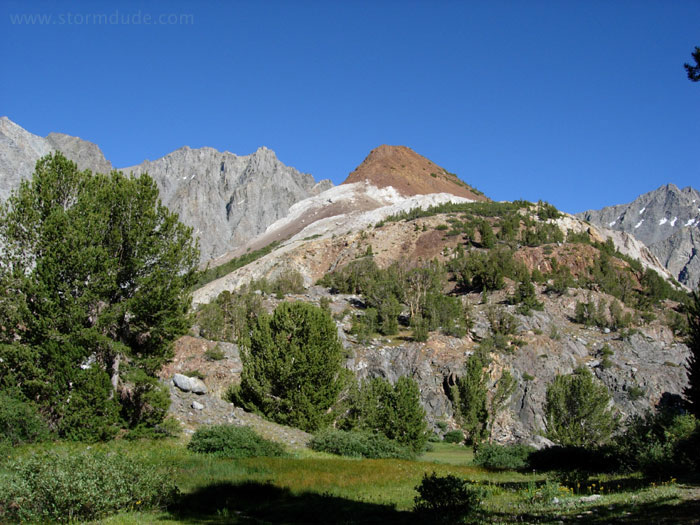 Passing Chocolate Peak after a mid-afternoon departure from the South Lake trailhead. This will be a 3-night, 18-mile trip to the High Sierra.
On the way to camping near the inlet of Long Lake at 10,800'.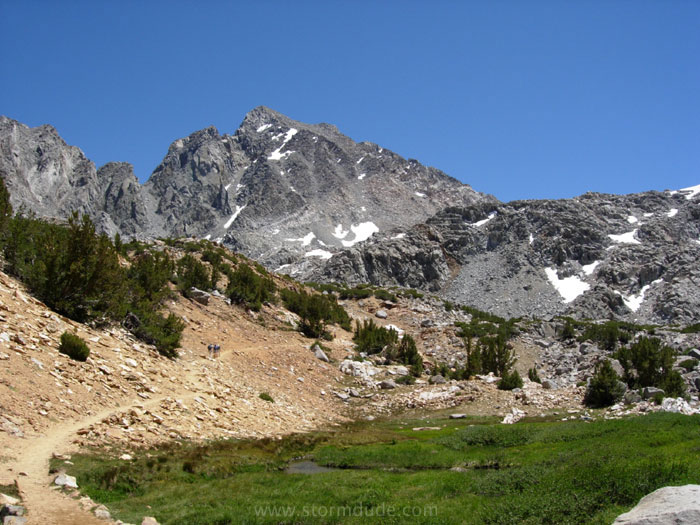 Heading up Bishop Pass the next morning.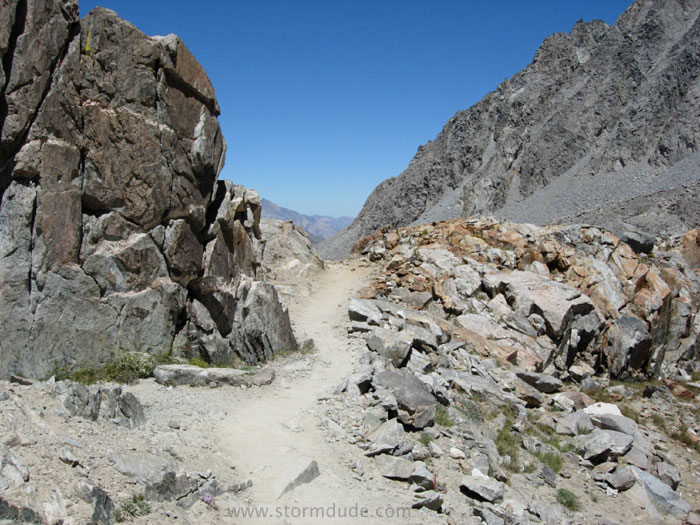 Final stretch to the pass.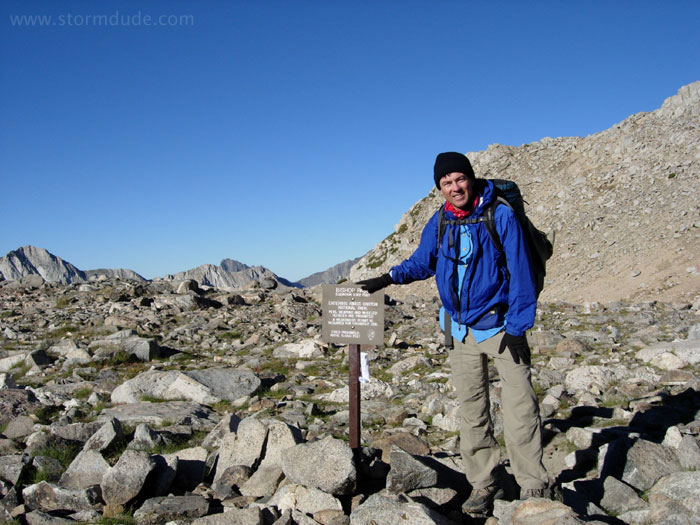 On Bishop Pass, elevation 12,000'.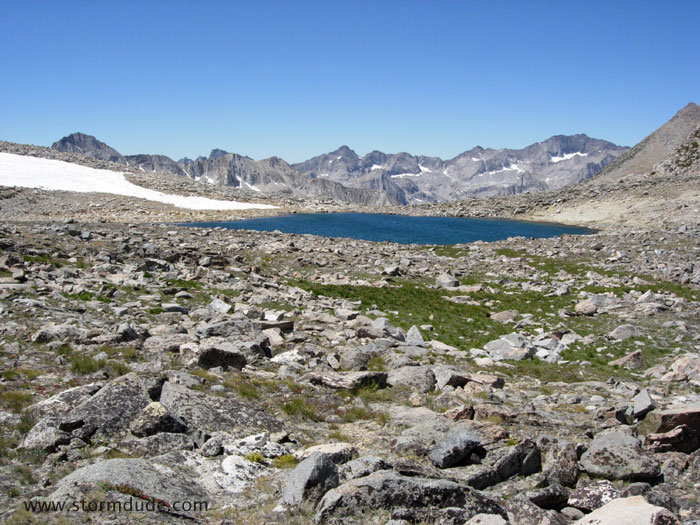 High altitude tarn just south of Bishop Pass.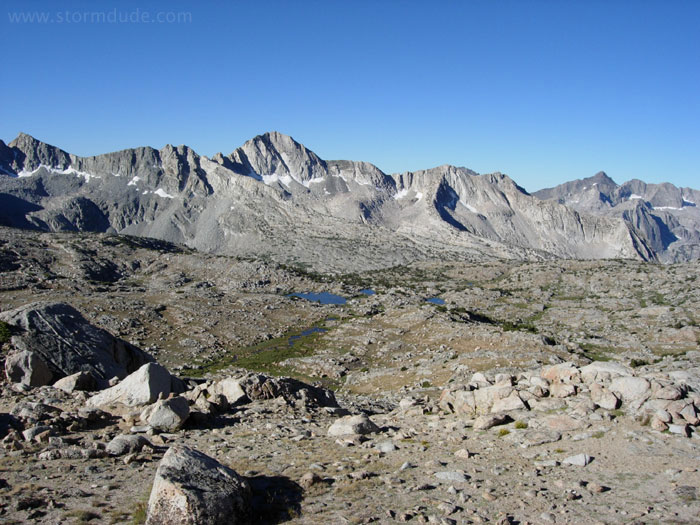 Spectacular view of Dusy Basin.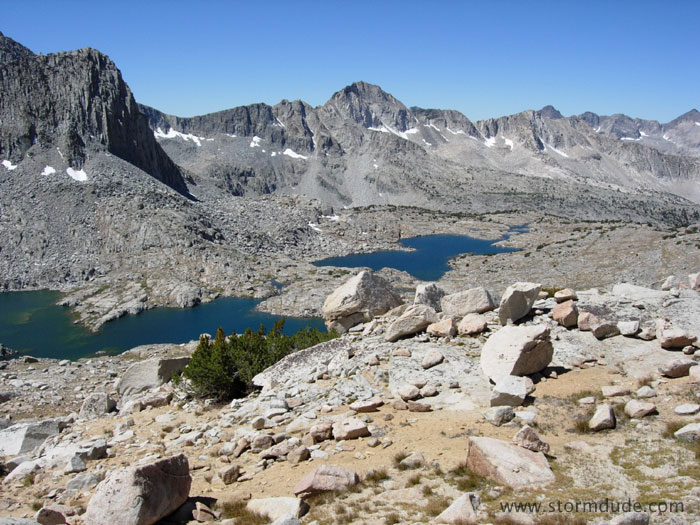 A little further down the trail.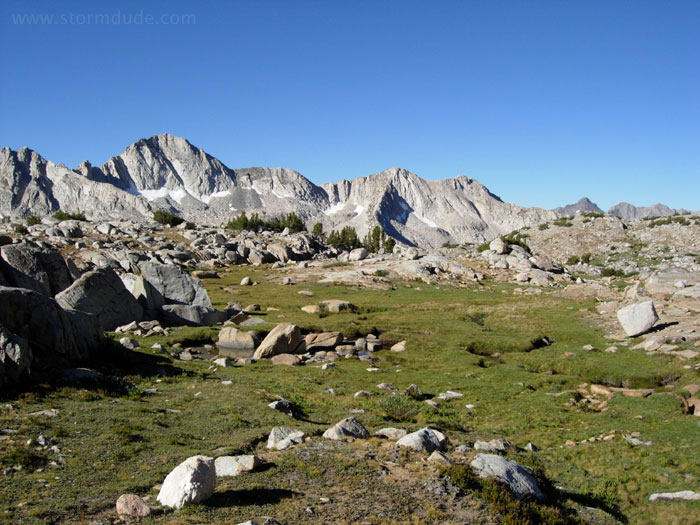 Descending through a small meadow.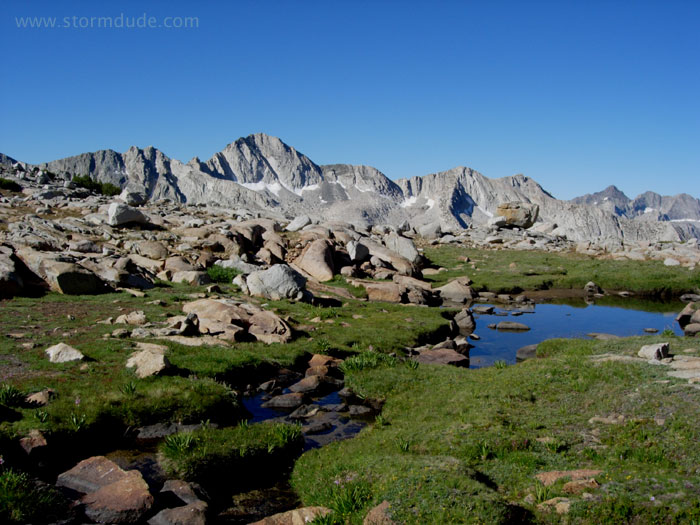 Mid-morning rest stop.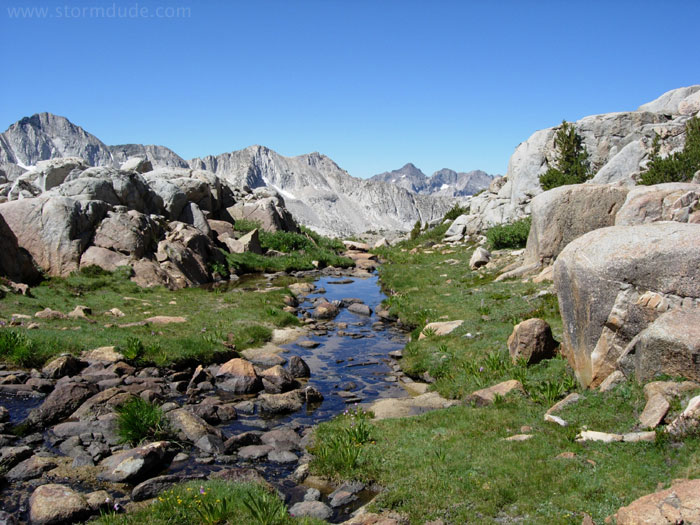 Continuing in this serene meadow.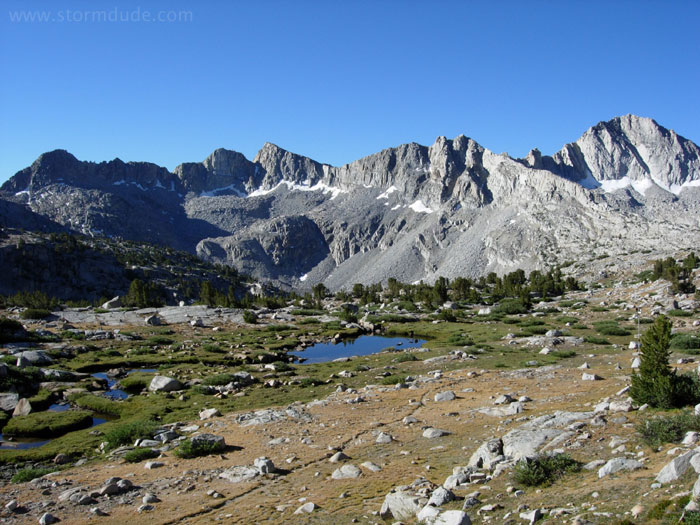 Final stretch before reaching the basin.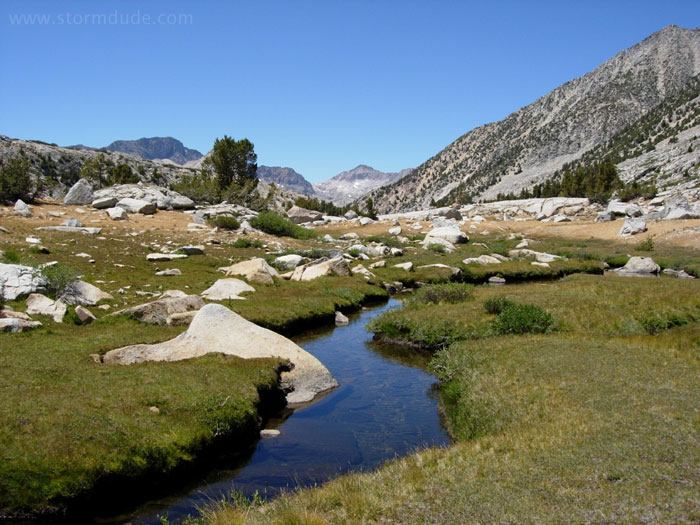 Following the creek.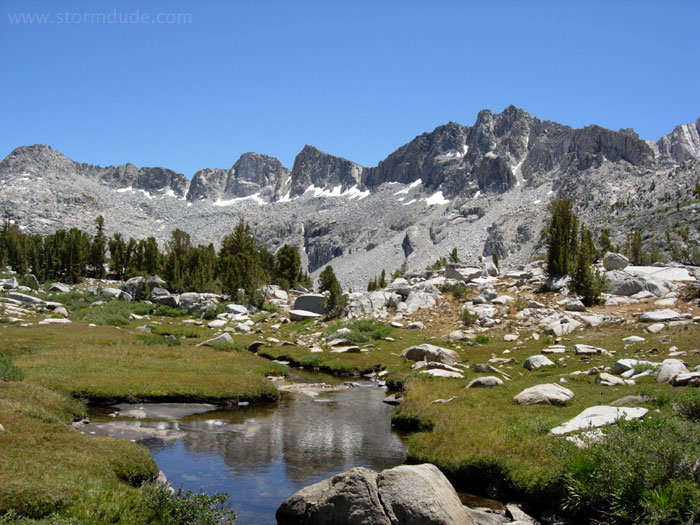 Rugged Sierra scenery only 8 miles from the trailhead.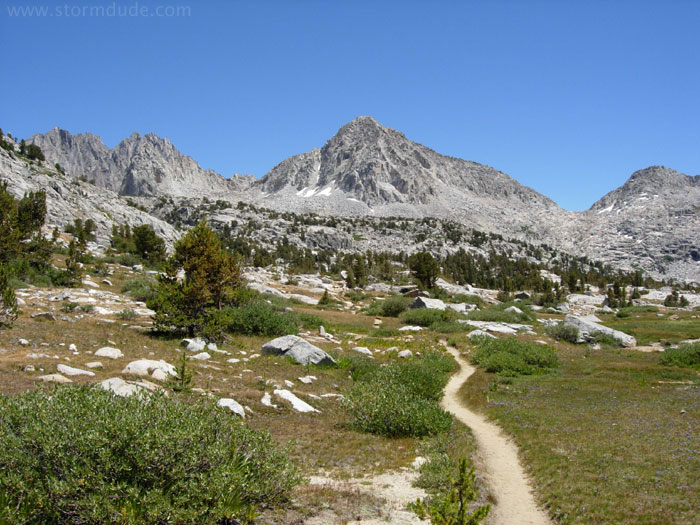 Continuing down this quiet trail into the heart of Dusy Basin.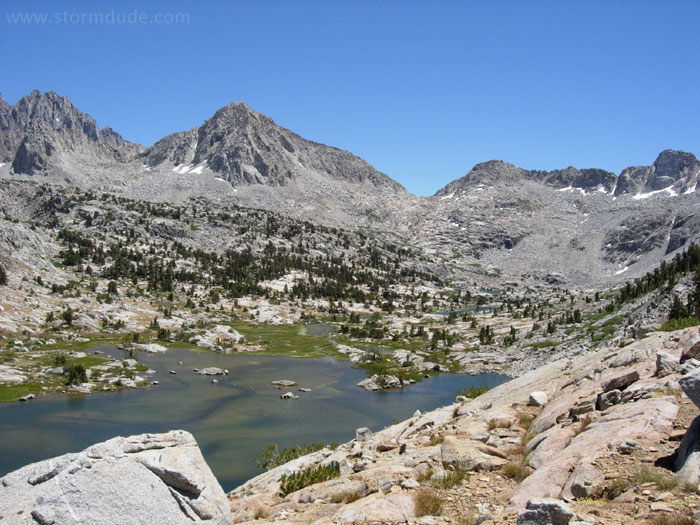 Lake 10742 at the lower end of the basin.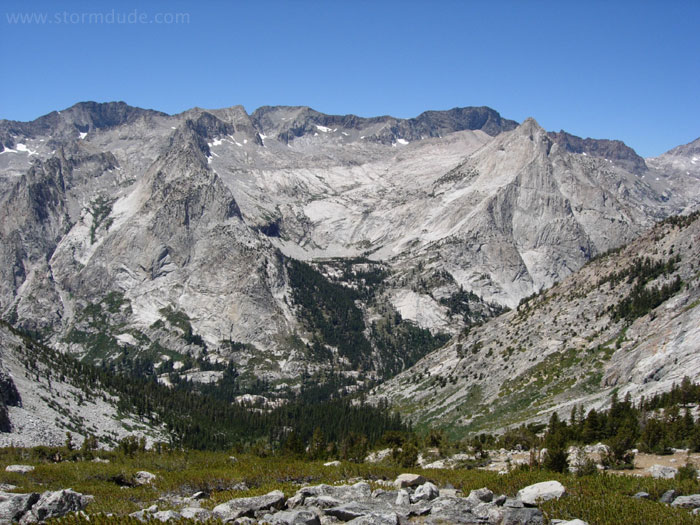 Stunning view of Le Conte Canyon.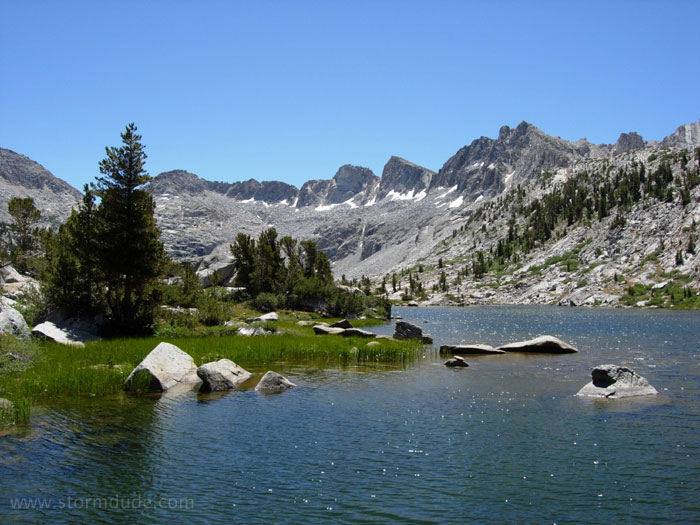 Leaving the trail to explore a string of lakes to the southeast.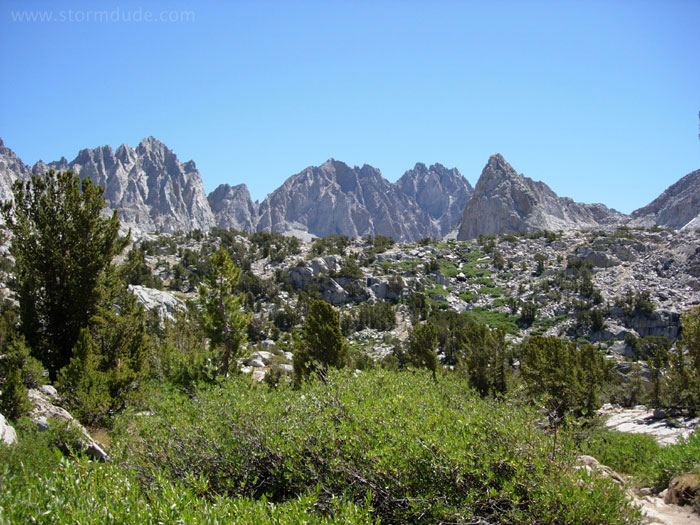 Great view from my campsite in the middle of Dusy Basin.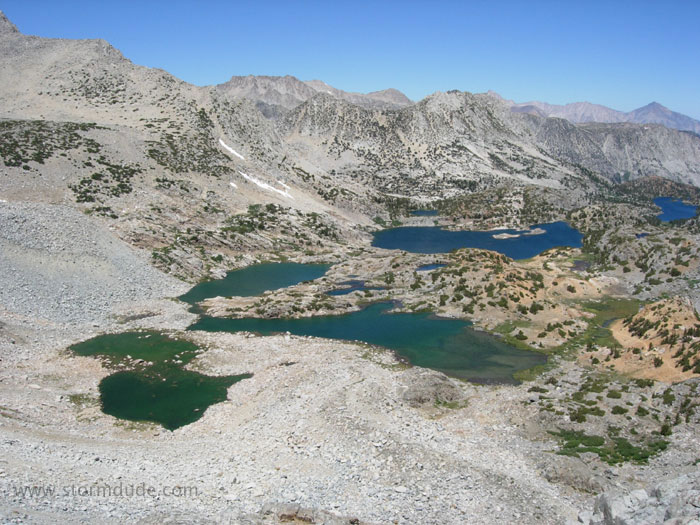 Back over the pass the next day, looking north across the string of lakes that leads to the South Lake trailhead.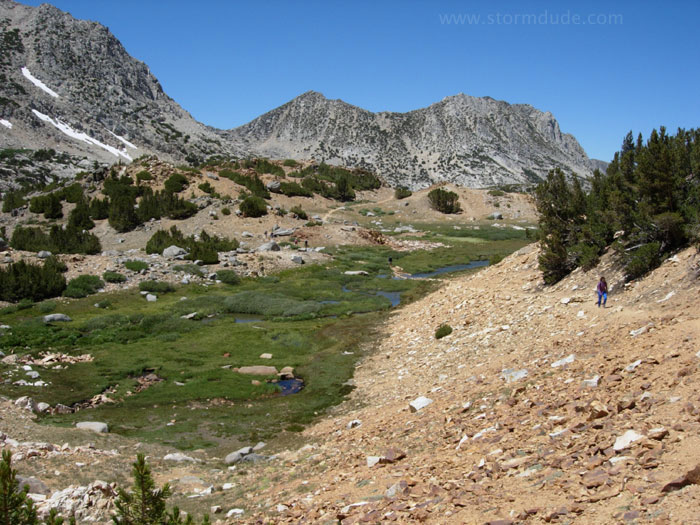 Some of the best scenery on this trip is on the return leg.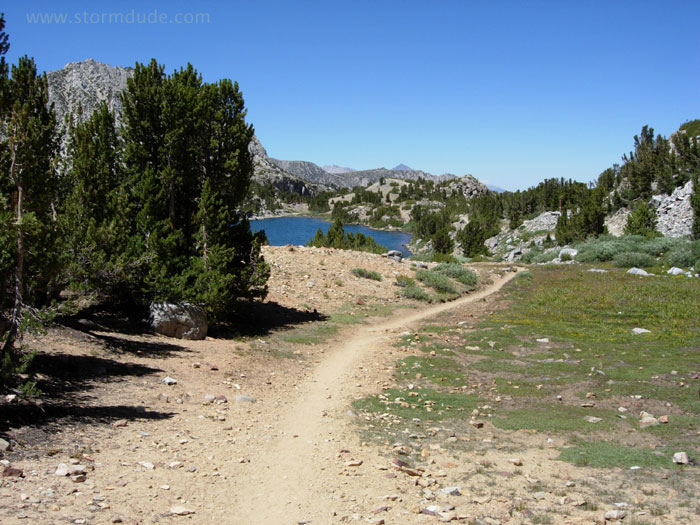 Approaching Saddlerock Lake.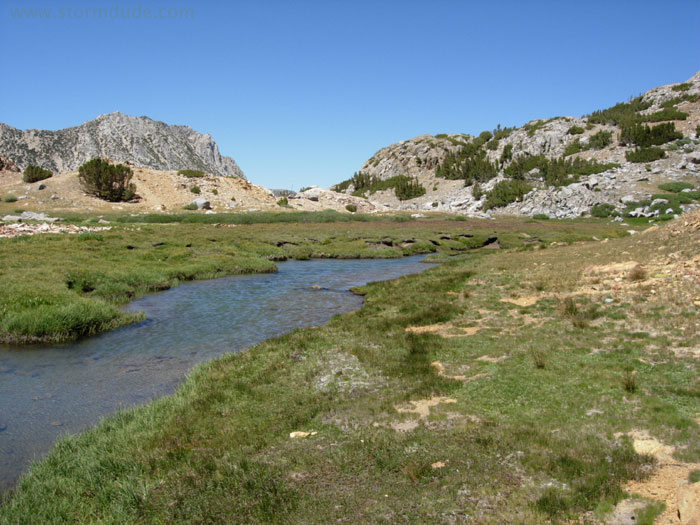 Another meadow at 11,000'.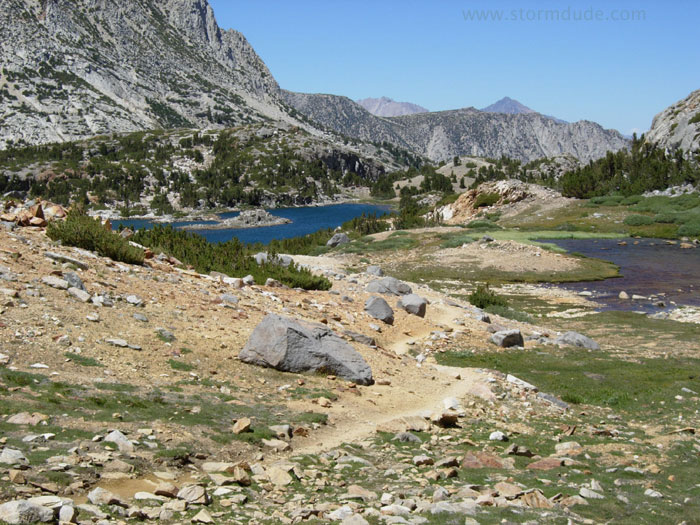 It's easy to see why Bishop Pass is so popular with day hikers.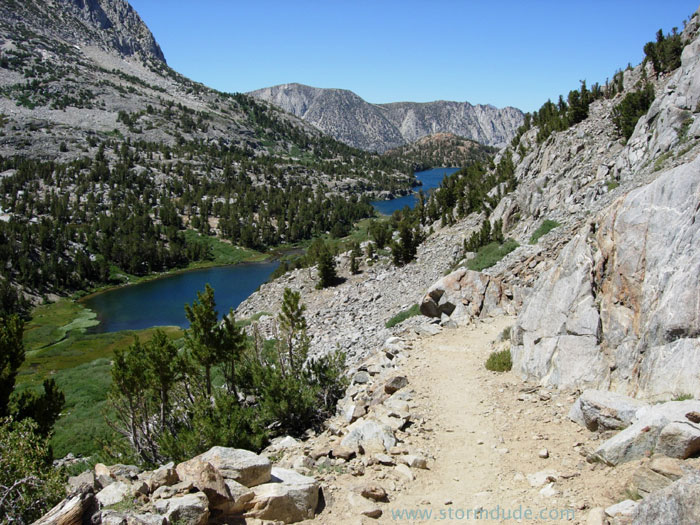 Spearhead Lake and Long Lake.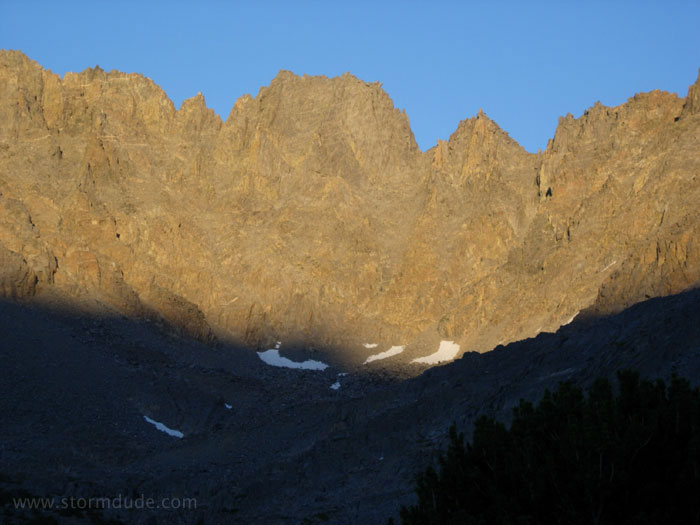 View at dusk from my campsite at Ruwau Lake at 11,000'. This is a one-day side trip from the Bishop Pass trail.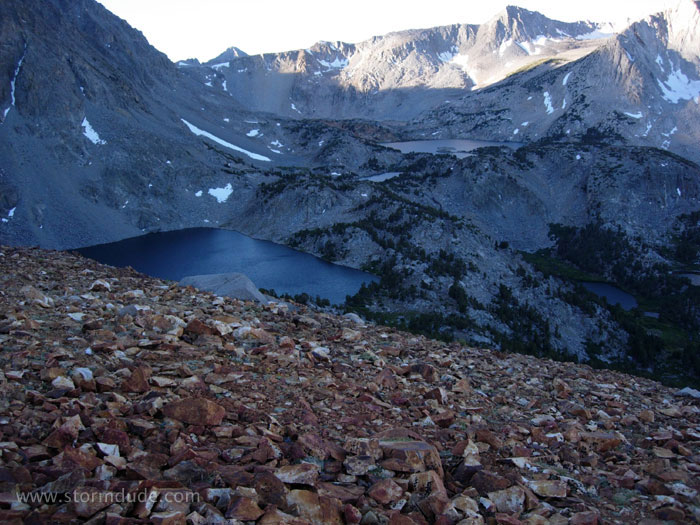 Breathtaking view of Chocolate Lakes during an early morning climb to the top of Chocolate Peak.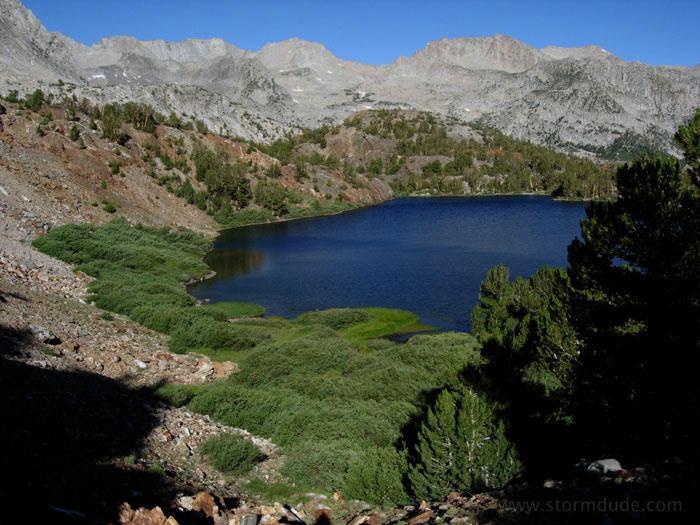 Passing Bull Lake on the way back to the Bishop Pass trail. It's hard to imagine a more scenic 3 night backpack.