May 19: Central Kansas Storm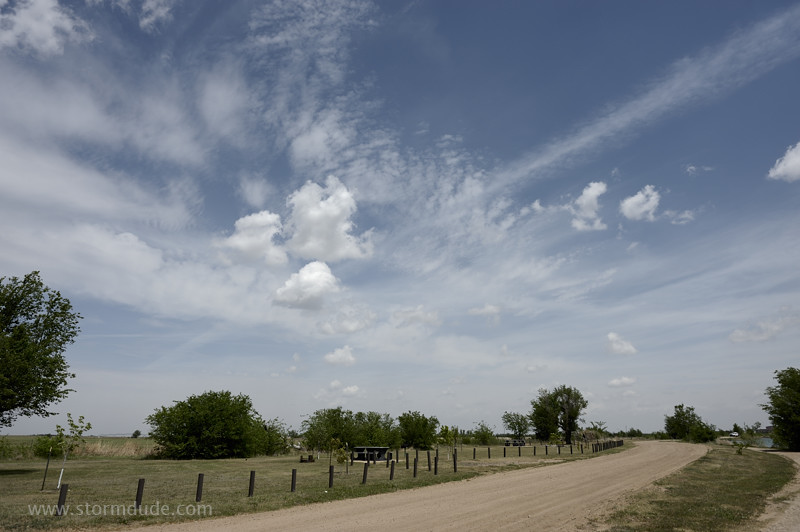 Hot, humid day in central Kansas with a warm front moving slowly north to near I-70.
Storm towers form south of Russell.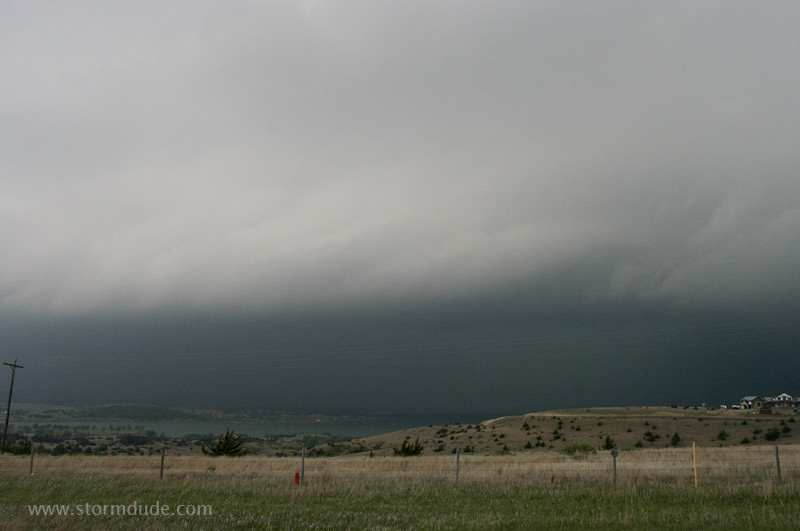 Elongated HP Supercell over Wilson Lake.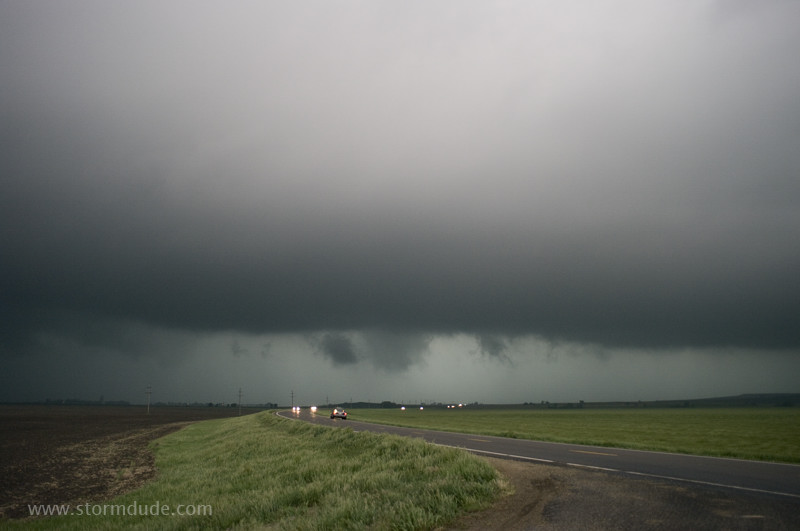 Storm becomes an outflow-dominated mess as it moves east along the warm front, bringing flooding rains to the Lincoln, Kansas area.
May 20: Southern Kansas Thunderstorms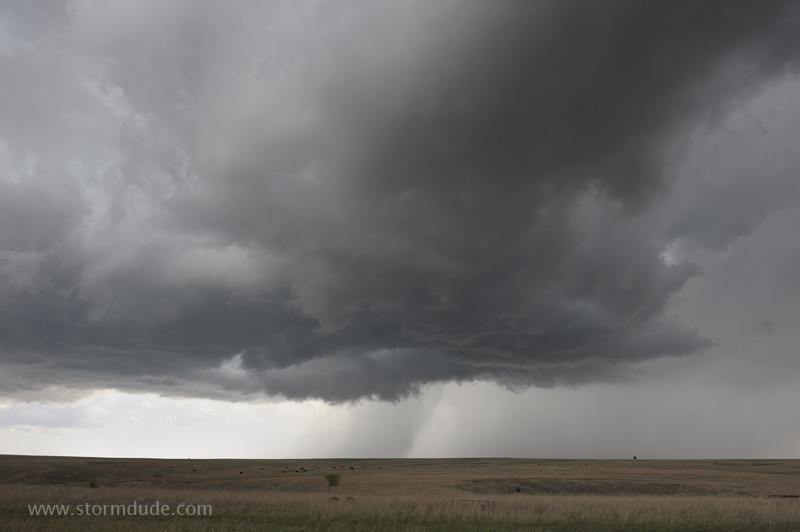 Marginal conditions today, but still enough for a scenic storm southwest of Greensburg, Kansas.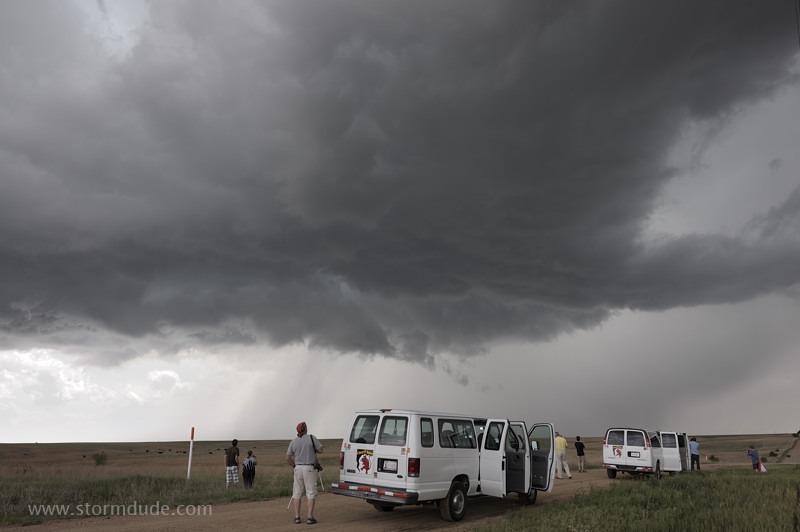 Storm tourists enjoy close-up view of the slow-moving cell.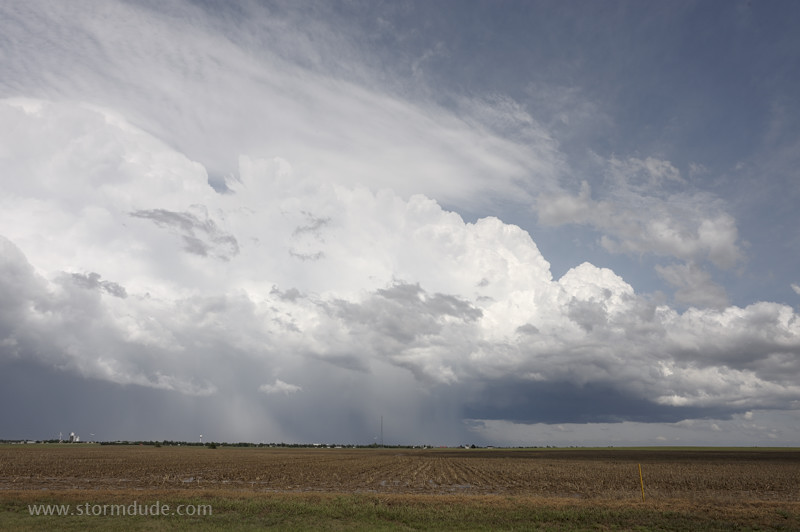 I let the storm get ahead of me so I can take a scenic drive through the Gypsum Hills.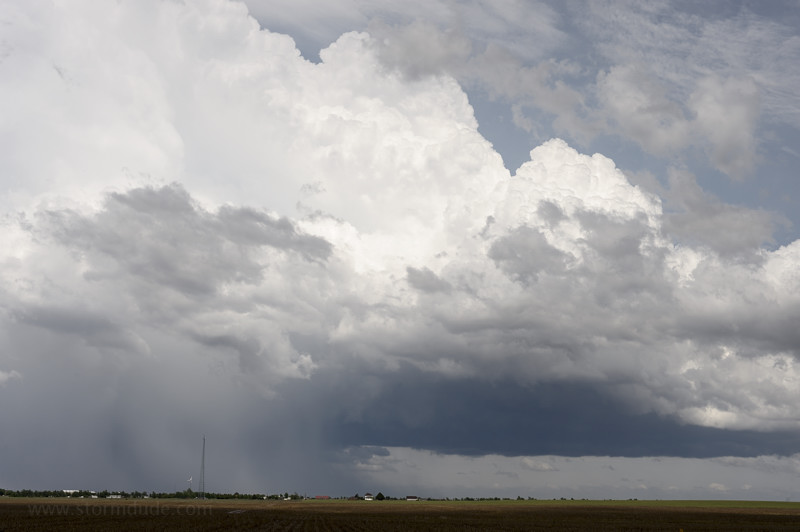 Storm over newly rebuilt Greensburg.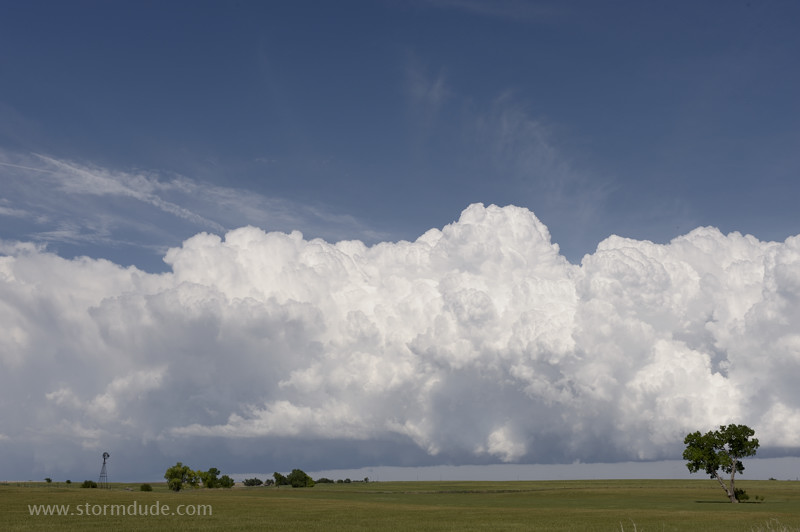 Rich cattle-raising land of southern Kansas.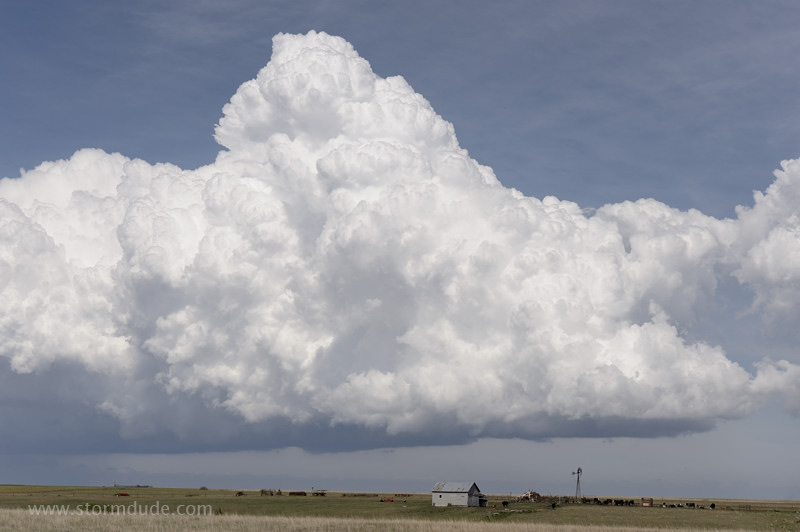 Perfect spring day in rural Kansas.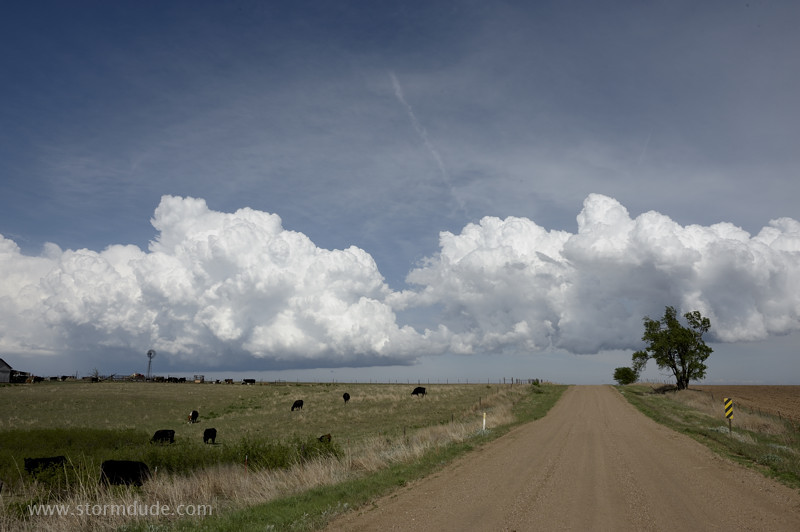 Well-maintained dirt road takes me behind the slow-moving line of convection.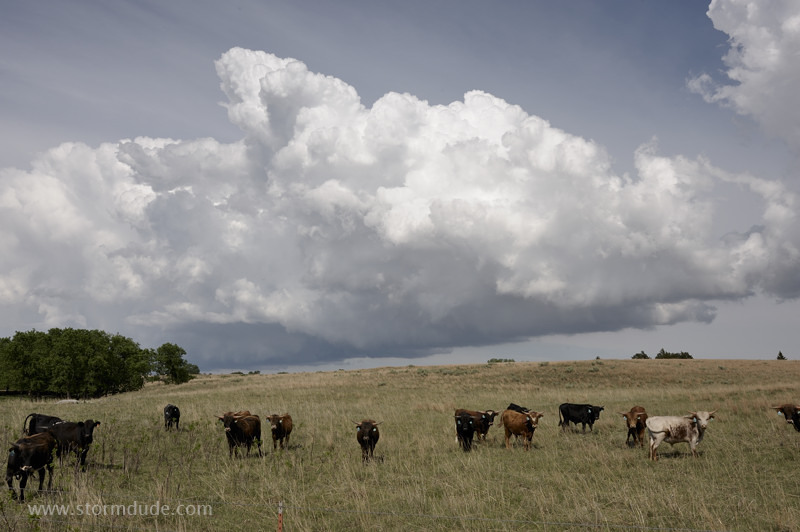 In the scenic Gypsum Hills region of southern Kansas.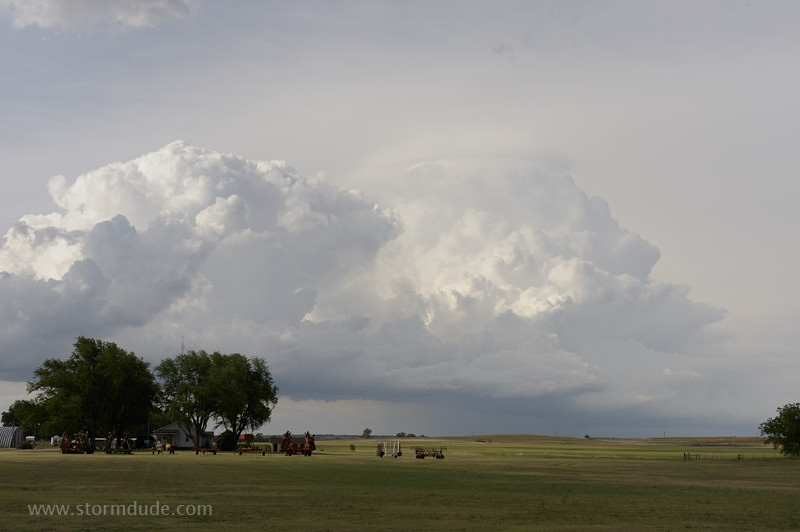 Looking north after crossing under the wind-shift line.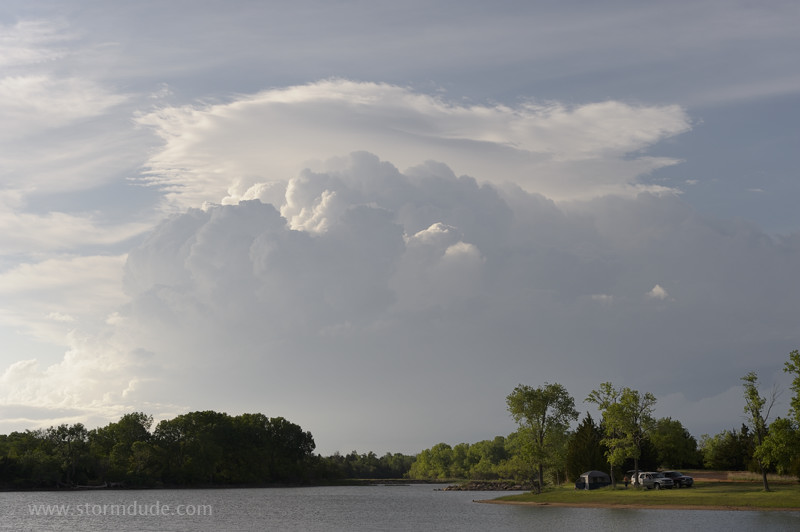 View to the north from Barber Lake, adjacent to Medicine Lodge. Storm is over Pratt.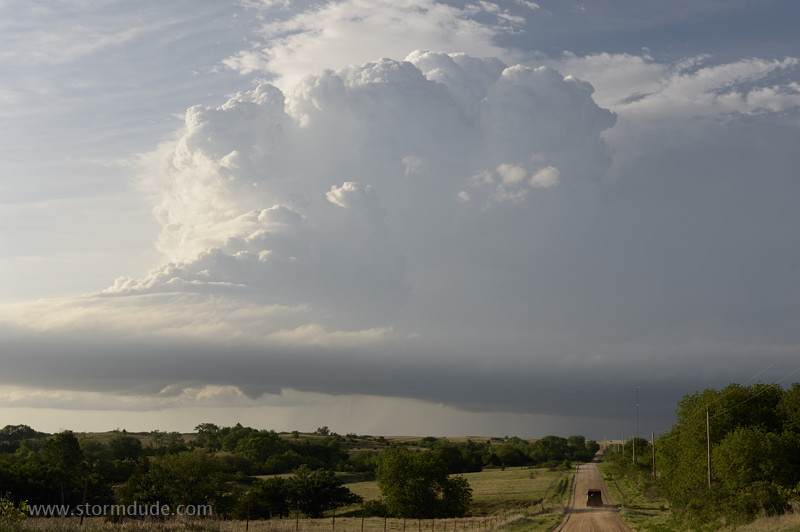 Storm shows signs of weak rotation as it drops quarter-size hail.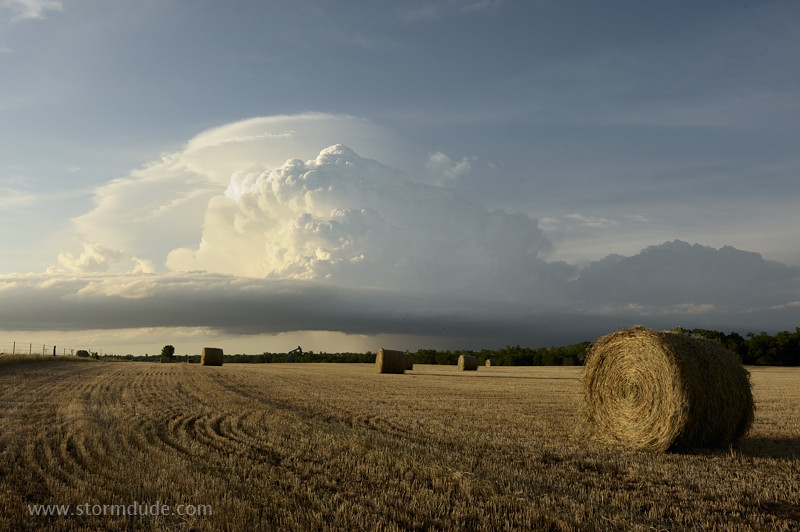 Near dusk.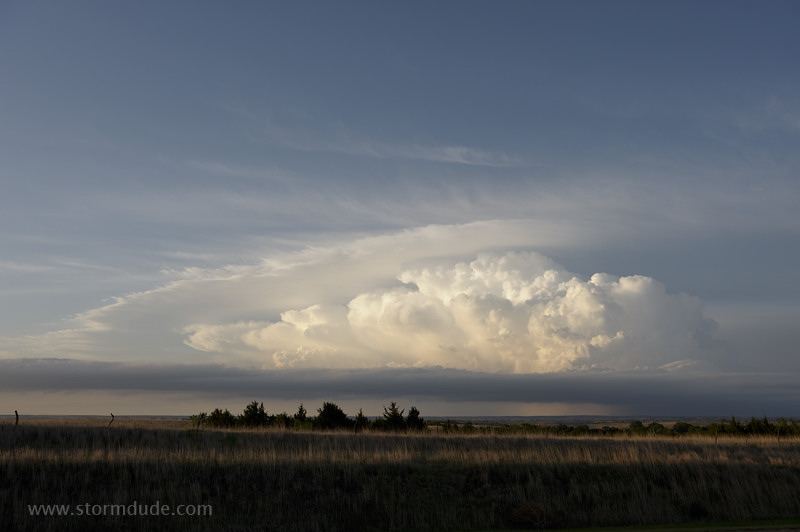 Another classic Great Plains scene.
May 23: Southwest Oklahoma Supercell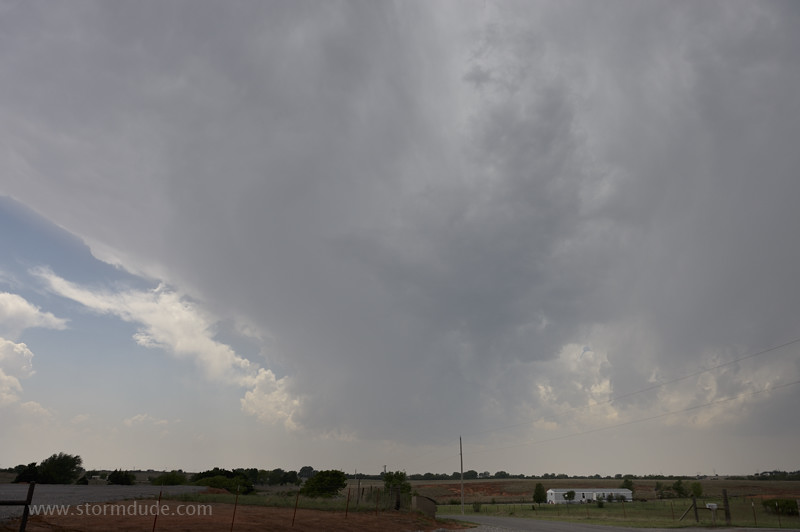 Storms fire up on the dryline in western Oklahoma on a hot, humid day.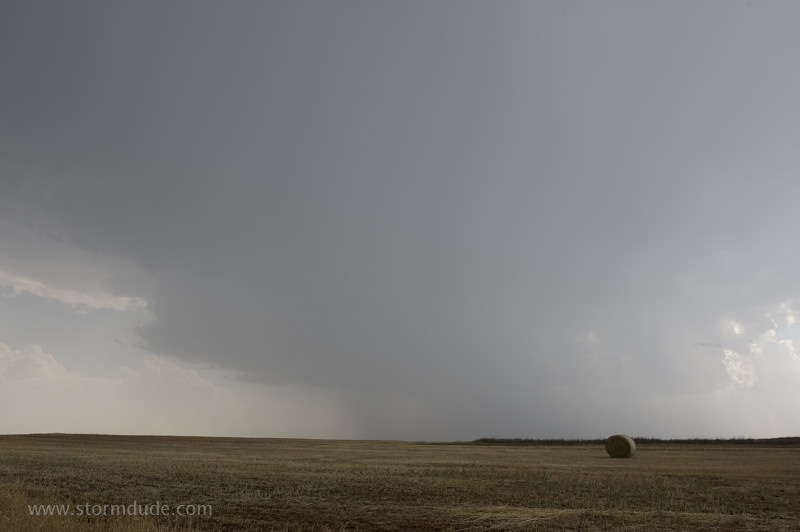 I intercept a developing storm south of Cordell.
LP-type structure with large hail a growing threat. I drive south through widely-scattered golfball-size hailstones falling on the highway and surrounding fields. Nothing hits me, and I'm almost clear of the hail, when a stray tennis-ball stone takes out my sunroof.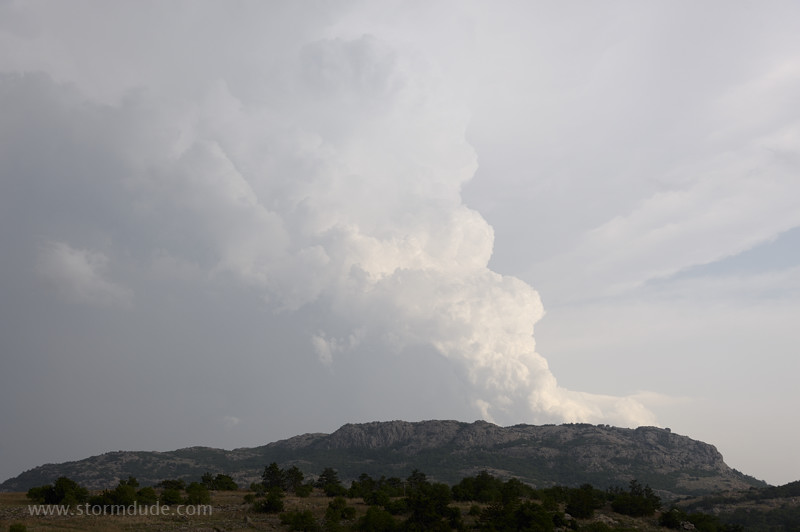 After calling off the chase to cover the hole and make plans for a replacement the next morning, I get a pretty view of the backside of a storm.