Grutschalp to Blumental (Bernese Oberland)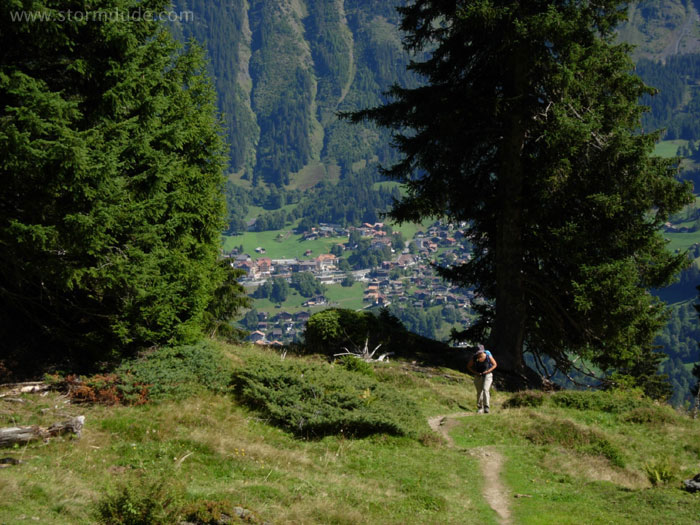 After a night in Lauterbrunnen, we ride a cable car up to Grutschalp and begin hiking up the mountain view trail.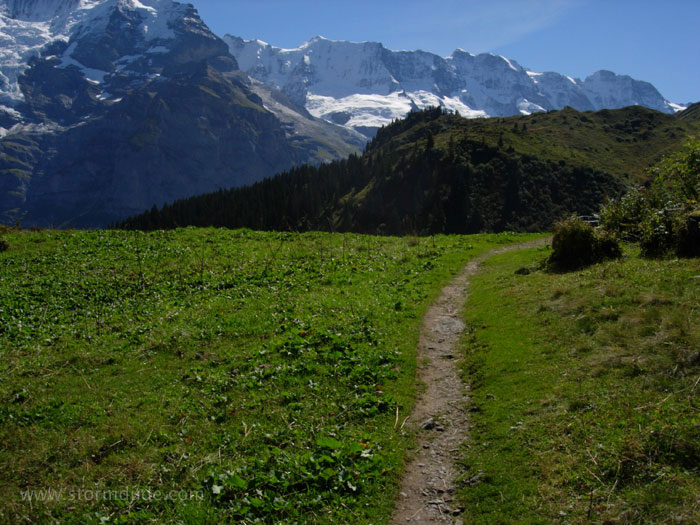 View looking south.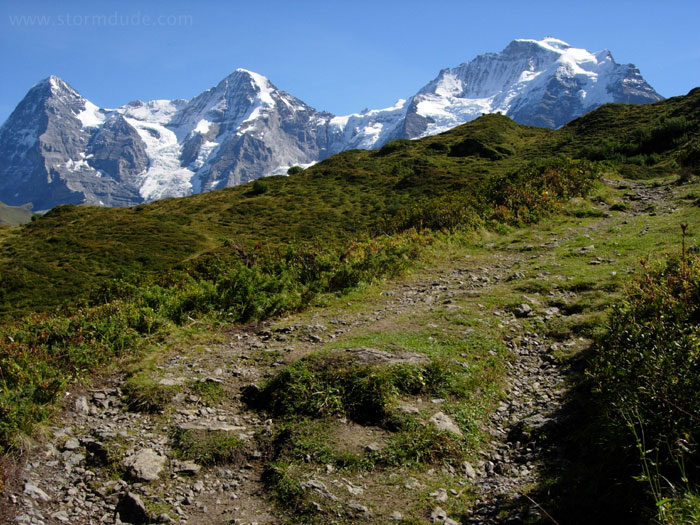 This amazing trail provides close views of Eiger, Monch and Jungfrau.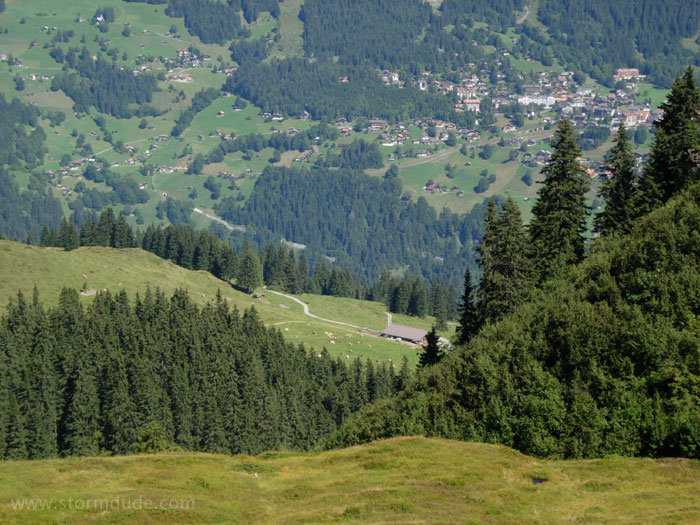 Looking back down into the deep valley beneath these towering peaks. Cows are grazing in the high meadow below us.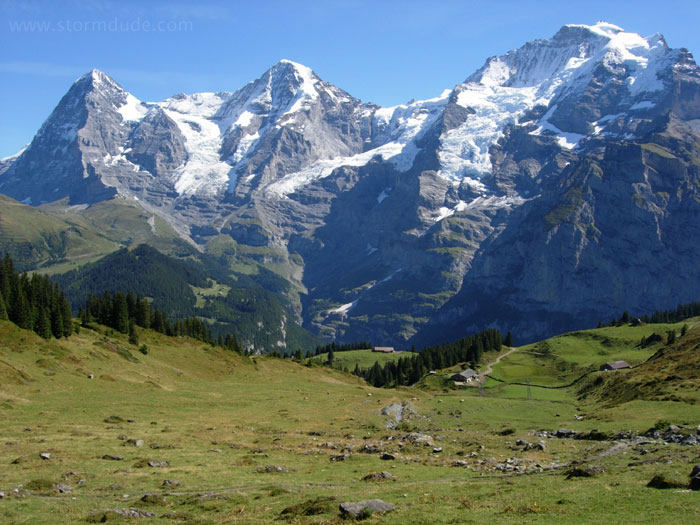 Our lunch stop on an absolutely perfect day with no wind and a warm sun, overlooking mountain pastures with cows grazing above nearby farmhouses.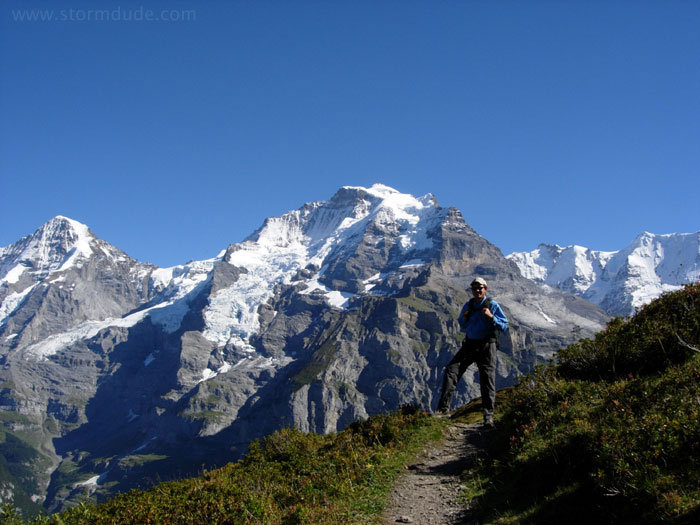 Further along the trail.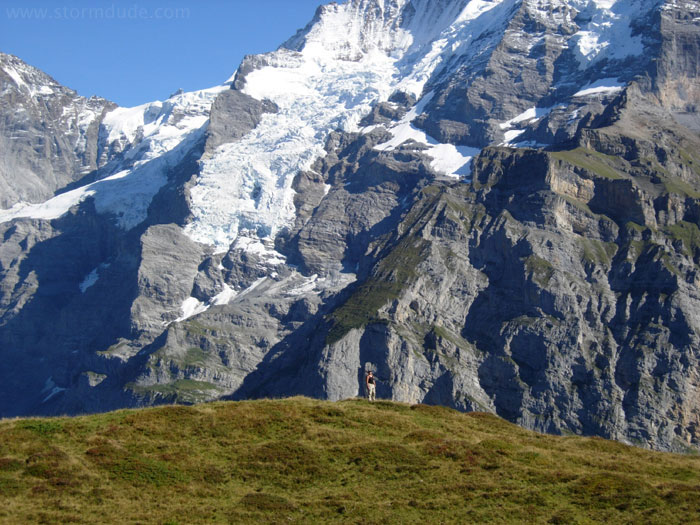 Pam on top of a "Sound of Music" hill.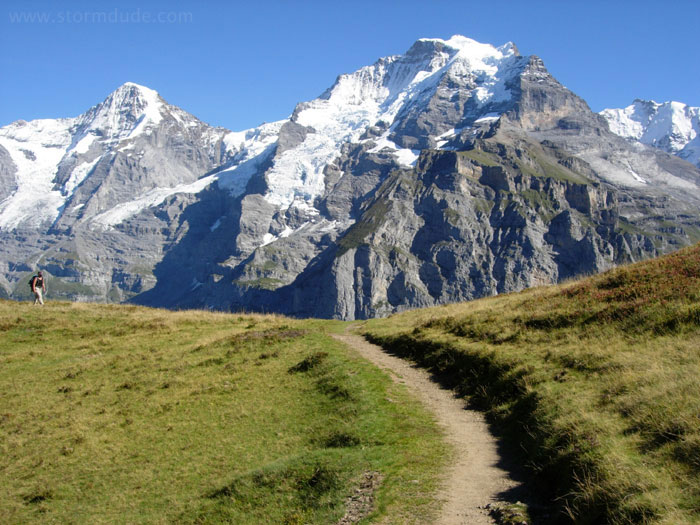 Mid-afternoon.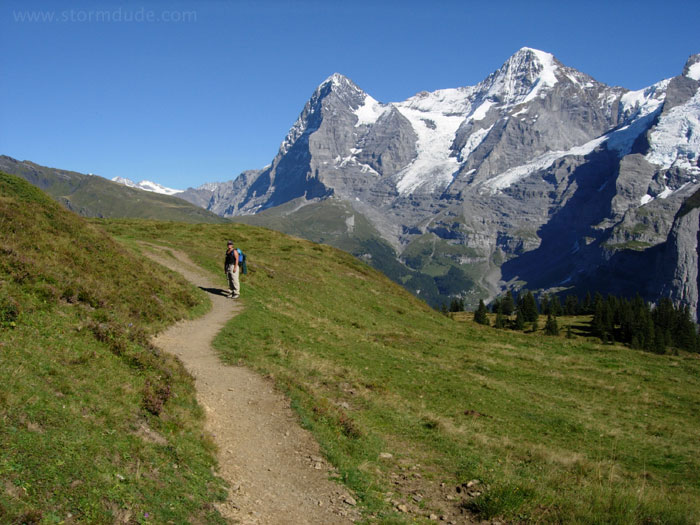 Looking south as we descend towards the small village of Blumental. The legendary rock climbing face of Eiger is on the left.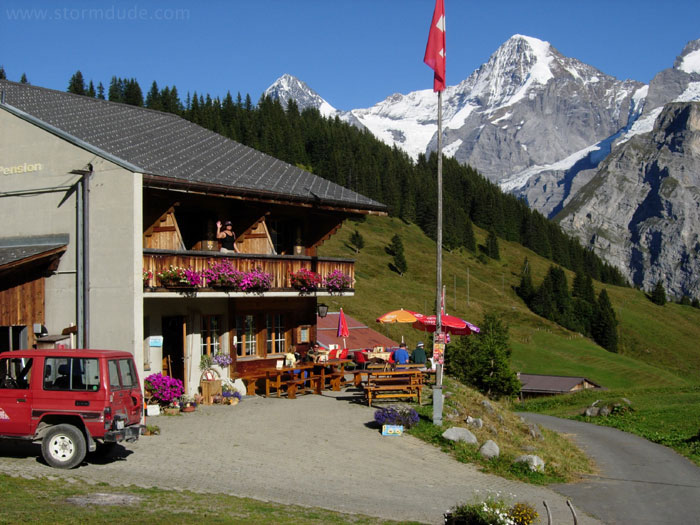 Late afternoon at Pension Sonnenberg in Blumental, above Murren.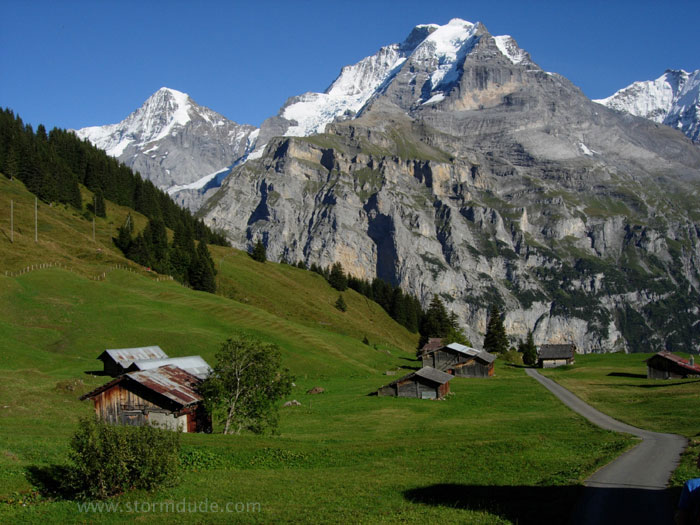 Village of Blumental, just below our mountain inn.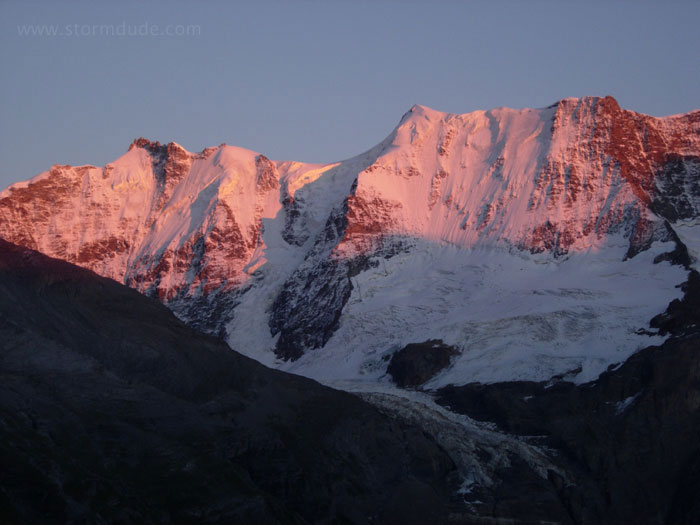 Alps at sunset.