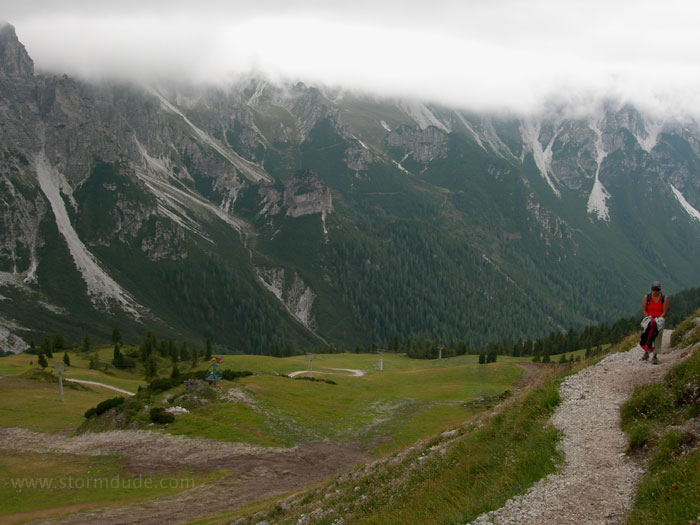 After taking a gondola from the village of Fulpmes at 3100 feet to Kreuzhoch at 6900 feet, we begin our hike.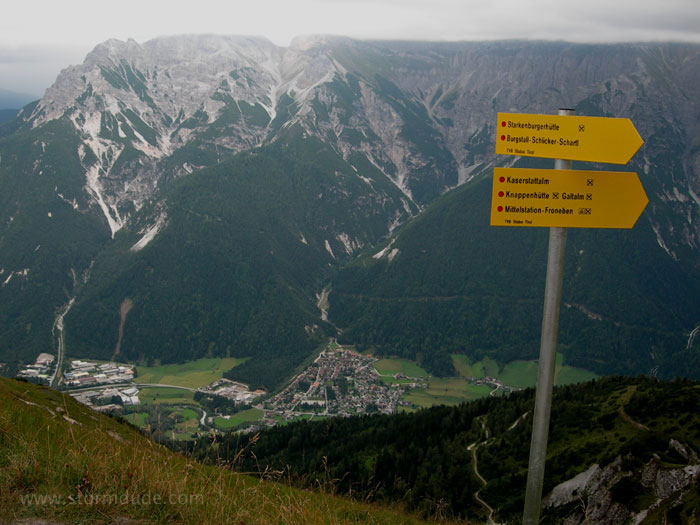 A long traverse takes us to a viewpoint high above the town.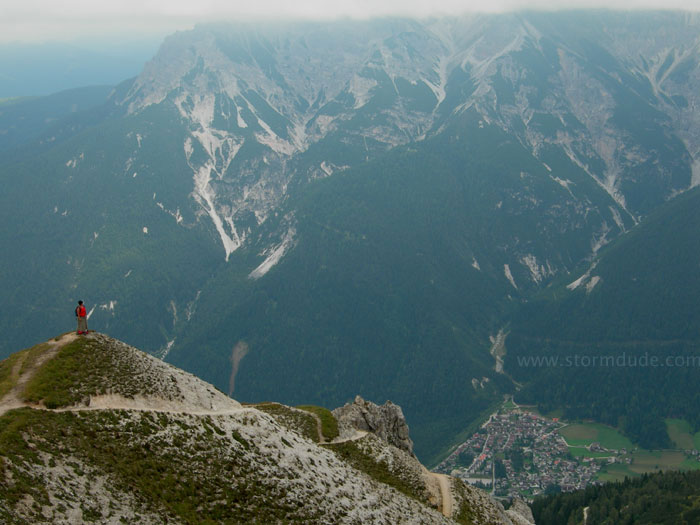 Great views on a cool, cloudy day.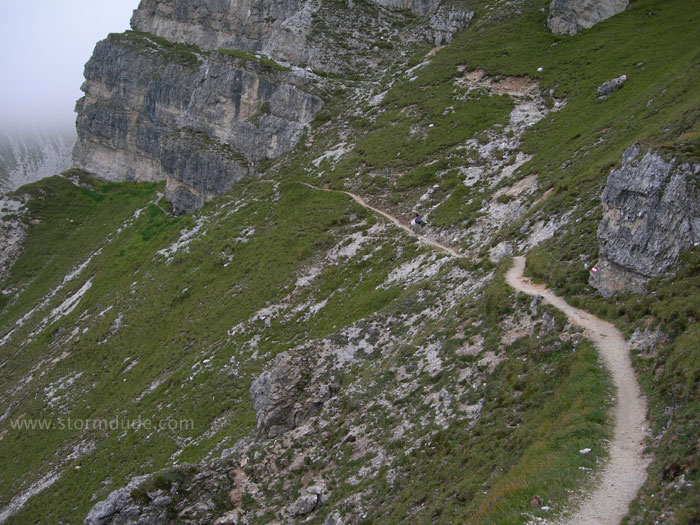 Trail leading to Hoher Burgstall.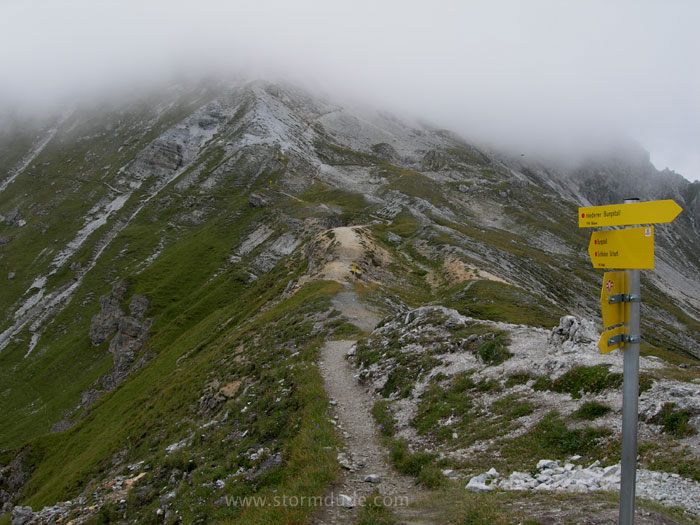 The trail leads right into the clouds. It's early afternoon with a threat of thunderstorms, so we turn around and begin our hike back to the gondola.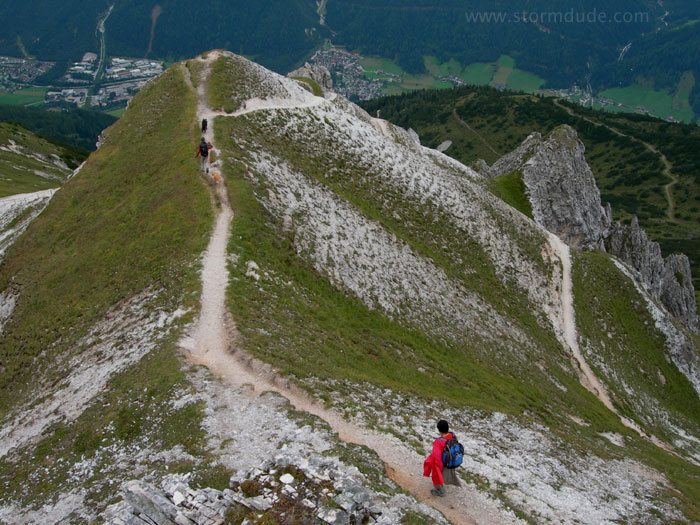 Narrow ridge high above Stubai Valley.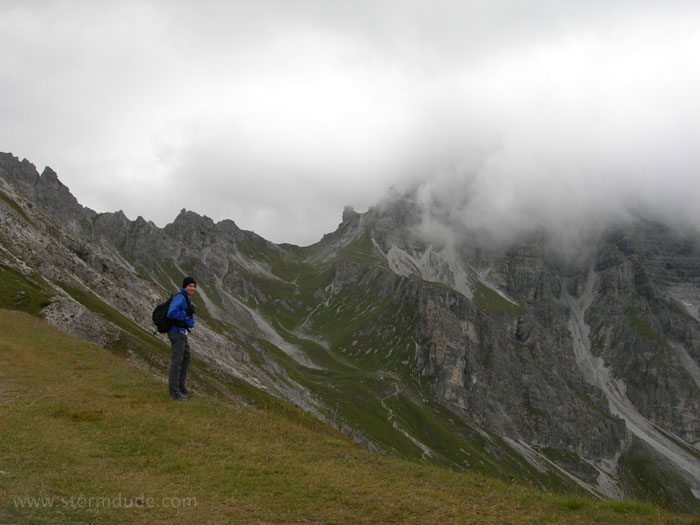 A thunderstorm begins moving towards us, producing rain and strong, cold winds, but we get off the ridge before it gets too nasty.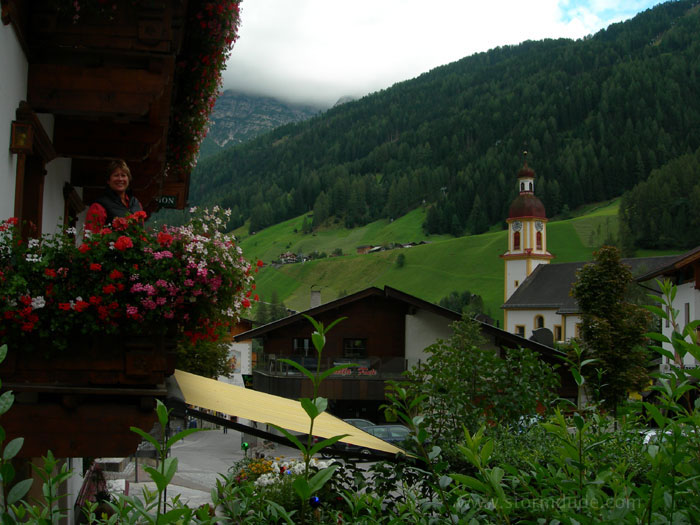 Two days later, we end up in the town of Neustift, at Sportspension Elisabeth, further up the Stubai Valley.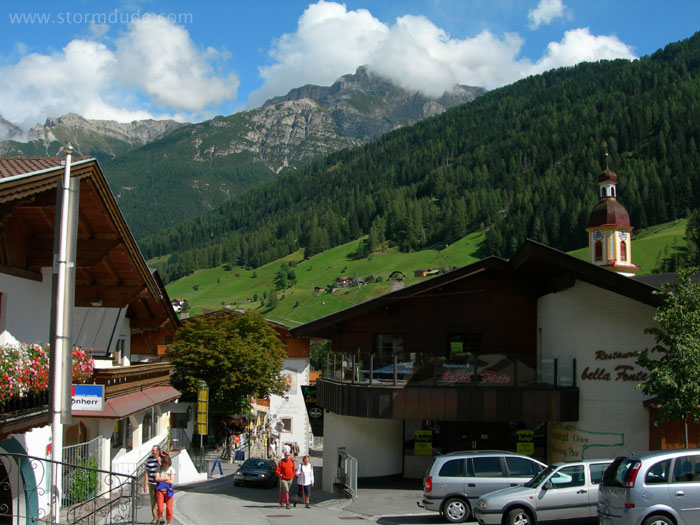 Great view from in front our Pension. We found the pensions to be consistently clean and comfortable and quiet, except for church bells every fifteen minutes, and a 6 or 7 am wake up marathon (in one village, various bells rang over 100 times).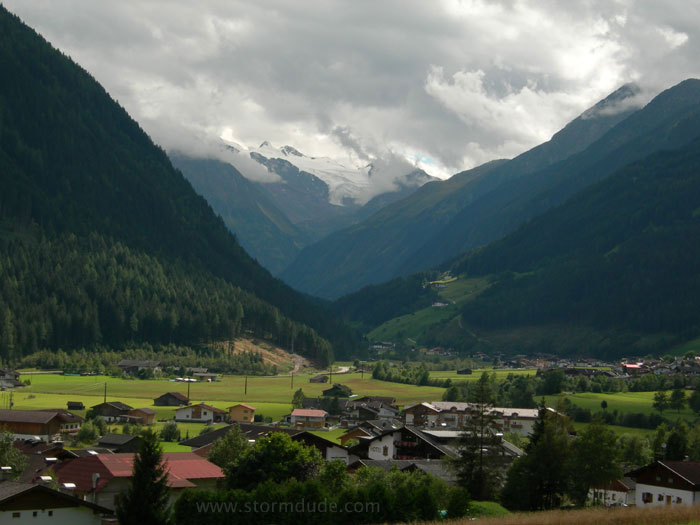 Looking up the Stubai Valley at one of the many beautiful glaciers of the Austrian Alps.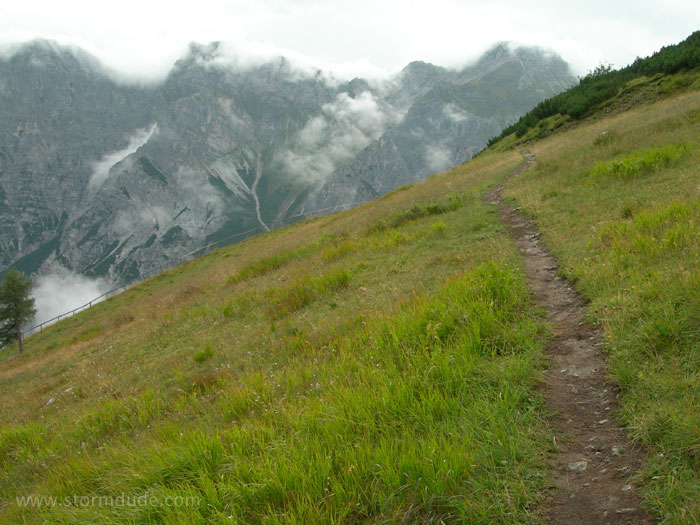 The next morning along the Panoramaweg above Bergrest Agran.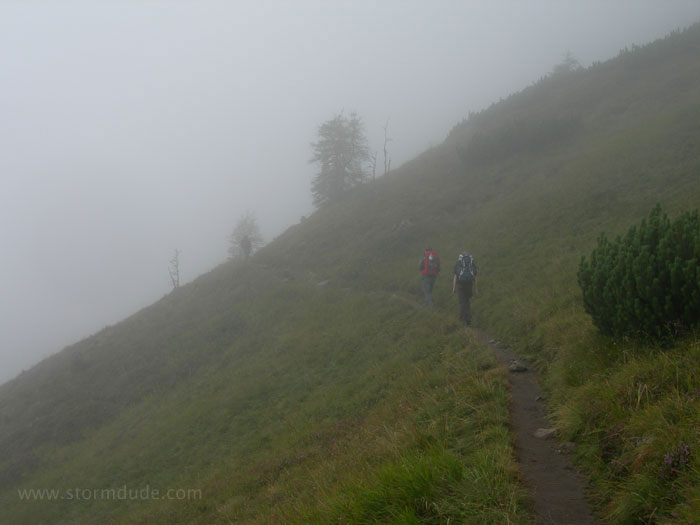 Hiking through the fog on another cloudy day.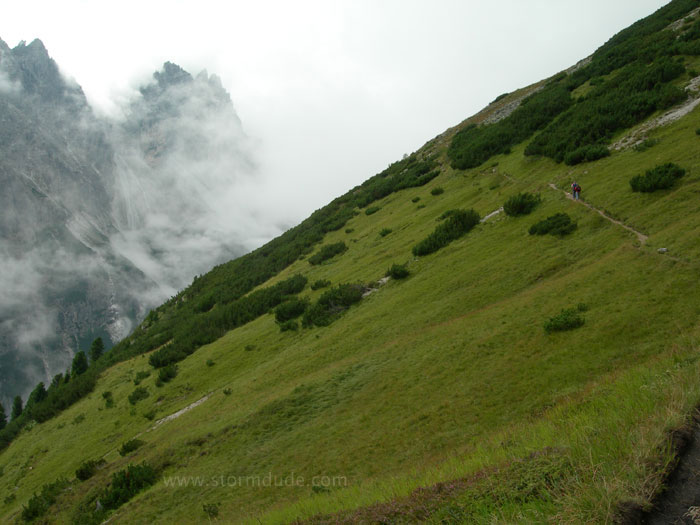 Occasional breaks in the fog provide some views of a deep, narrow valley.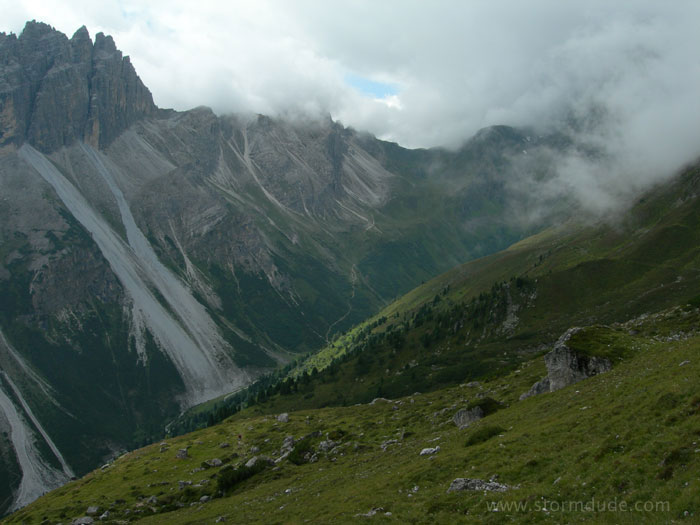 Rugged Alpine scenery southeast of Neustift.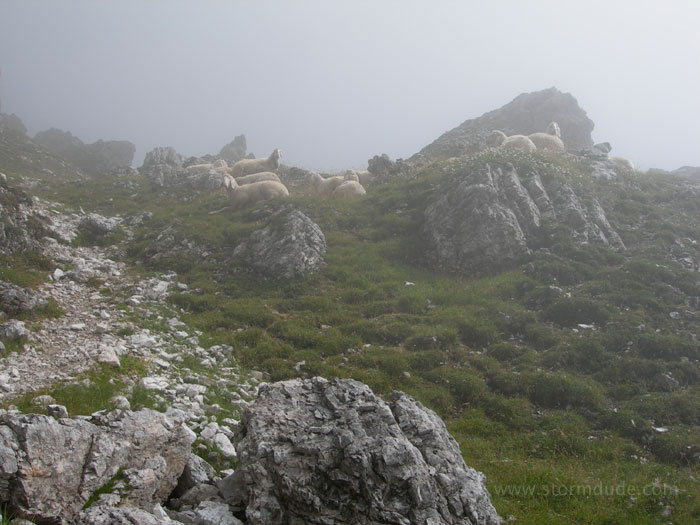 High up in the clouds, a small herd of sheep is resting along the trail.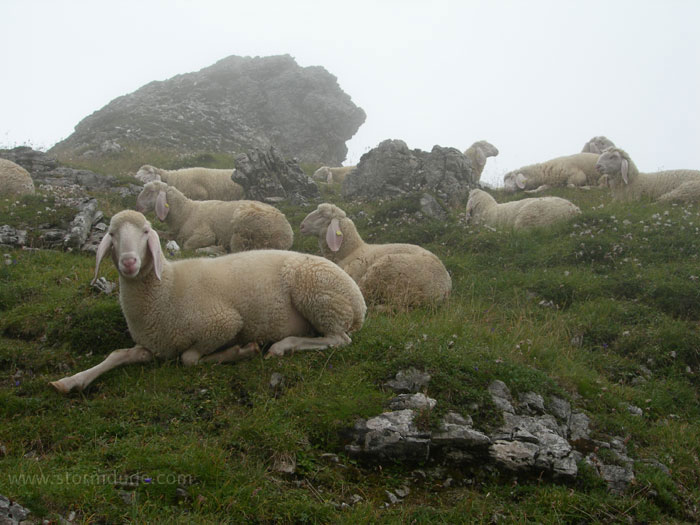 The sheep appear unfazed by the sudden appearance of a hiker in the fog.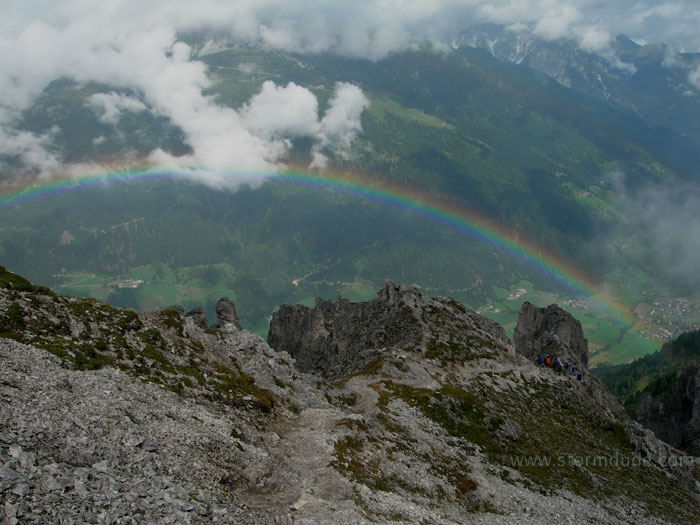 A spectacular rainbow after the trail crosses the ridge and heads back down towards Bergrest Agran.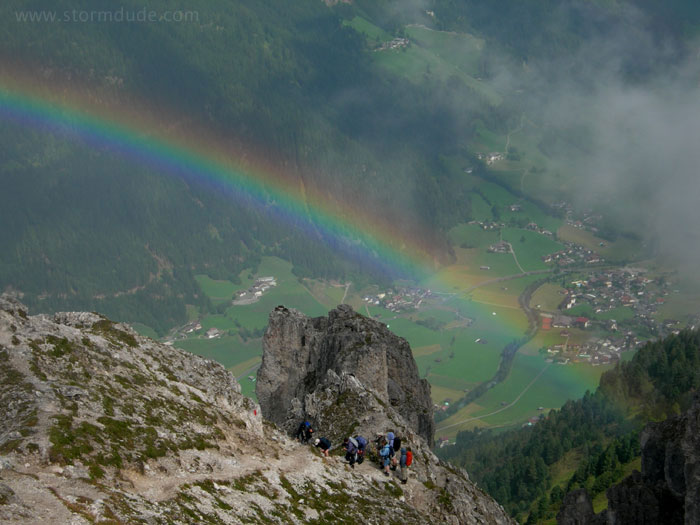 A group of hikers heads up the steep trail.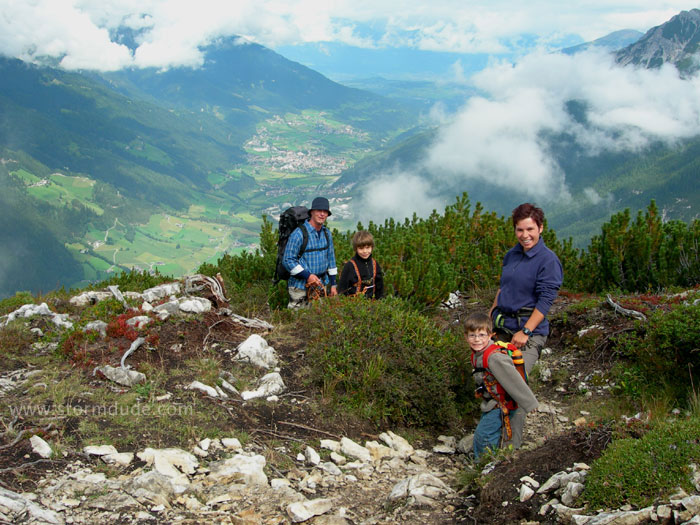 Friendly Austrian family on an afternoon hike. The kids are teathered with ropes on this rugged trail.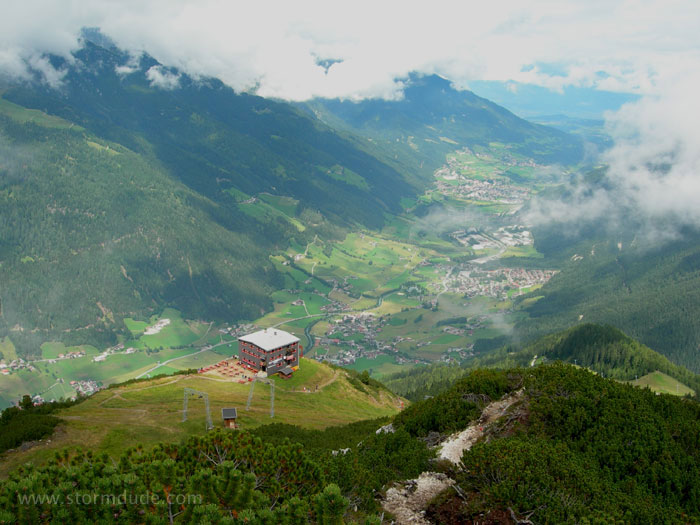 Austrian mountain hut high above the Stubai Valley.